Asking JAMES ELLSWORTH for Wrestling Advice
Join Date: Jun 2008
Location: Victoria, Australia
Posts: 468
Points: 223
Elite Wrestling League
---
A LITTLE INFORMATION!
You want to know how this company came about, I can't really say, but the thing was, the Elite Wrestling League is the brainchild of many minds, but one main one stands out from the Board of Directors. Shane McMahon, of the infamous McMahon family has come back to wrestling, but not liking the direction of his fathers company, has began his own. With a team of investors and sponsors behind him, that would have a little say in the likes of what was happening, with John Bradshaw Layfield hired as a head booker as well as the color commentator.

He had contacts that could allow him to get the superstars that he wanted and he had some trouble getting others released from there contracts. With a little help from the board, he got the likes of Shawn Michaels and Kurt Angle, as he smiled at the idea of having the likes of these superstars.

The fact remains, Shane McMahon will be running the company, with John Bradshaw Layfield and Johnathan Coachman as his left and right hand men, with Shawn Michaels having some sort of creative clause. That is basically all you need to know, as basically every other backstory has been used before.

Oh, and one more thing, McMahon has taken some ideas from the MMA world, the likes of the Pay Per Names, which will happen every 5 or 6 weeks, such as EWL 1, which will be called Inception. We also have the four sided ring which is a little traditional, though gets a thumbs up from me.

Sponsors
Yahoo - Major
Fosters
Game Stop
Maxim

And with the TV Deal, we see a two hour show featuring on the Sports Network, might not be a high rating group, but it is Television all the same. Good luck Shane!

THE AUTHORITEH!
General Manager: 'The Coach' Johnathan Coachman
Play by Play Commentator: Todd Grisham
Color Commentator: John Bradshaw Layfield

THE MEN!
Shawn Michaels;
Finisher: Sweet Chin Music Win/Loss/Draw: 0/0/0

Bobby Lashley;
Finisher: The Dominator Win/Loss/Draw: 0/0/0

Kurt Angle;
Finisher: The Ankle Lock, The Olympic Slam Win/Loss/Draw: 0/0/0

The Big Show;
Finisher: KO Punch, Chokeslam, Camel Clutch Win/Loss/Draw: 0/0/0

Shannon Moore;
Finisher: MooreSault Win/Loss/Draw: 0/0/0

Darren Matthews; Formerly known as William Regal, Steven Regal
Finisher: Knee Trembler Win/Loss/Draw: 0/0/0

Super Crazy;
Finisher: Moonsault Win/Loss/Draw: 0/0/0

Psicosis;
Finisher: Psycho Stunner Win/Loss/Draw: 0/0/0

Lawrence Knight; Formerly known as Wade Barrett.
Finisher: Spine Buster Win/Loss/Draw: 0/0/0

Fit Finlay;
Finisher: Celtic Cross Win/Loss/Draw: 0/0/0

Elijah Burke;
Finisher: The Elijah Express Win/Loss/Draw: 0/0/0

Ken Doane;
Finisher: The Doane Code Win/Loss/Draw: 0/0/0

Marty Wright; Formerly known as the Boogeyman!
Finisher: Darkness Lift Win/Loss/Draw: 0/0/0

Brian Kendrick;
Finisher: Slice of Kendrick Win/Loss/Draw: 0/0/0

Shane Helms;
Finisher: Shining Wizard Win/Loss/Draw: 0/0/0

Charlie Haas;
Finisher: Haas of Pain Win/Loss/Draw: 0/0/0

Jamie Noble;
Finisher: Slingblade Win/Loss/Draw: 0/0/0

Shelton Benjamin;
Finisher: T-Bone Suplex Win/Loss/Draw: 0/0/0

Kevin Oakley; Formerly known as Alex Riley.
Finisher: Hot Shot Win/Loss/Draw: 0/0/0

Eddie Colon; Formerly known as Primo Colon.
Finisher: Backcracker Win/Loss/Draw: 0/0/0

Chris Masters;
Finisher: Masterlock Win/Loss/Draw: 0/0/0

JTG;
Finisher: Mugshot Win/Loss/Draw: 0/0/0

Shad Gaspard;
Finisher: Shadnificient Win/Loss/Draw: 0/0/0

Paul London;
Finisher: London Calling Win/Loss/Draw: 0/0/0

FACTIONS AND TEAMS!
Anti American Elitists - Darren Matthews (leader), Fit Finlay, Lawrence Knight, Super Crazy, Psicosis
Cryme Tyme - Shad Gaspard and JTG
Kendrick Calling - Paul London and Brian Kendrick

CHAMPIONSHIPS!
EWL Elite Championship - Vacant
EWL Supremacy Championship - Vacant
EWL Elite Tag Team Championships - Vacant

UPCOMING PAY PER VIEWS!
EWL 01: Inception
EWL 02: Day of the Elitists
---
I need a new signature.
---
Last edited by Gards; 08-23-2010 at

02:28 AM

.
Learning to break kayfabe
Join Date: Aug 2010
Posts: 14
Points: 0
Re: Elite Wrestling League
---
This is very different, I'm curious how the tag team will work? How much is this really like MMA or is it like that only in the sense of keeping Records, and PPV names?
Re: Elite Wrestling League
---
Wow, I'm surprised to see something so soon. I like the little touches that make pro wrestling seem more like a sport, with the record, MMA style Pay-Per-View names and of course being on the Sports Network. Your roster looks pretty good too, with a whole heap of talent there, so you've certainly got the tools to play with. Hopefully this is the one that sticks for you because of that. Good luck.
---
Kerser is the sickest.
Join Date: May 2009
Location: Melbourne, Australia
Posts: 1,496
Points: 1,528
Re: Elite Wrestling League
---
Looks pretty good. Hopefully you finally stick with one. Nice name by the way...

Love CT.
xxx
---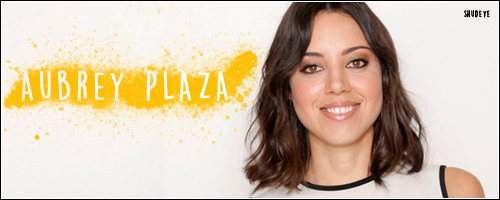 Asking JAMES ELLSWORTH for Wrestling Advice
Join Date: Jun 2008
Location: Victoria, Australia
Posts: 468
Points: 223
Re: Elite Wrestling League
---
NONSTOP PROBLEMS?


Shane McMahon: What do you mean you don't have the belt ready to go! We told that we needed it to be done tonight! Just have it ready for Inception!

Shane is standing backstage with the production crews and people running around like psychos to get the last pieces of the puzzle set up. Road Agents run around trying to get all the superstars ready for their matches, as Shane snaps up his phone and puts his head on his right hand.

Shane McMahon: God I hope this gets easier.

Shane brang his head up and looked up amidst the chaos as he just shook his head, hoping and praying that the show will go out without a hitch, but maybe that was too much to ask for.

John Layfield: Don't worry, it will get easier, eventually. Well, your dad was able to do it easy enough or well, a lot of the time he made it look that way.

Shane McMahon: Maybe I am not cut out for this stuff 'Bradshaw.' My dad made it look so easy and just looking at the chaos that we are in now, I just don't think it will work out.

John Layfield: The first show hasn't even been and gone Shane. The show run down is looking good, we have both approved it and now we can just sit back and watch the talent do their thing.

Layfield though wasn't quite sure why Shane had called him by his former ring name, but he smiled as he tried to reassure the young McMahon. Shane, clicking onto something as he hurriedly turned off on his creative director as he just stands and watches the worried and nervous McMahon prince run off, presumably to his office.

OOC: Yeah, this is just a small update to set up the show, which subsequently will be up within the next week, well I hope at least. This is actually leading to something, so bear with me. I love backstage updates <3 Also, Tahoma is ftw!
---
I need a new signature.
Re: Elite Wrestling League
---
This looks interesting. I love the EWL name, and I actually considered using it for a BTB before. The MMA influence is really cool, but I don't think Big Show and Shawn Michaels would suit this type of promotion as neither are good tecnhical wrestlers who could work the mat-based style of Haas/Angle/Noble/Lashley etc. Regardless, this is something fresh and I'll be checking out how this progresses.

Good luck!
Asking JAMES ELLSWORTH for Wrestling Advice
Join Date: Jun 2008
Location: Victoria, Australia
Posts: 468
Points: 223
Re: Elite Wrestling League
---
EWL Destiny 01
It... its a thing
Four weeks to go and it seems like it will be forever in the lead up to the beginning of EWL, kind of. Its Destiny week one in the lead up to Inception! EWL 001 will present it's premiere show, but we have to find out what is going to go on the show, so without further ado, I present to you EWL Destiny 01... the preview. Hah, got you excited.

--

With just four weeks to go and everyone excited for what will hopefully be the beginning of a new era, we have a big show, no pun intended. With various superstars set to appear, we have some elite action ahead of us with many great matches set up. One thing that isn't a match though, is where all the championships are going to go! That's where Jonathon "The Coach" Coachman comes into play as he coaches the superstars in their future. With news on the Elite League Championship, the Supremacy Championship and the EWL Tag Team Championships, it's going to be a big announcement. But don't get your hopes up, it's probably going to be very anticlimactic.

Of course, since it is going to be a wrestling show, there must be a couple of wrestling matches; probably more before it goes for two hours. Opening the show will be the big man, Marty Wright. Smart and silent, kind of crazy, the perfect combination for someone of Shane McMahon's status. Formerly known as The Boogeyman, this man looks to make an impression as a wrestler. However, up in his face will be Ken Doane! The Doane Code is a devastating move, but done incorrectly could lose him the match, so he's probably going to lose. No spoilers here though.

Next up, there will be a match between "Sugar" Shane Helms and Kevin Oakley. One, devoid of personality, but a great wrestler and the other a great personality, but, in this writer's mind, a sub-par wrestler, let him prove me wrong!

After that, none other than the All-American Superstar taking on a member of the Anti-American Elitists in Lawrence Knight! Kurt Angle will be defending and representing his country once again as he attempts to overcome what will probably end up as a 1v5, but one thing is for sure, Darren Matthews will get involved! However, if Angle can win, that's certainly going to put him into the title contention. Well, at least, that's what we told him.

While all this is all exciting and junk, we have one of the more exciting matches with actually talented flyers. Unlike Shane Helms, these guys are young and actually have flair. The team of Supercrazy and Psichosis of the Anti-American Elite will take on two of the best members of our tag-team division. No, it's not Charlie Haas and Shelton Benjamin, it's Brian Kendrick and Paul London, and while it should be called Slice of London, they are Kendrick Calling.

And the main event! The big one! Shawn Michaels against... wait for it. Keep waiting for it. Actually, we don't really know his opponent as of yet. We haven't been told. We have been told it is someone on the announced roster, so with our luck it is probably going to be The Big Show, but we'll have to wait and see. Hell, even with just him announced, it should be fun and interesting. Hopefully right.

And that rounds up what has been announced for the first week of Destiny! Tune in for all these great announcements, as a lot of stuff for Inception should be announced, but knowing the Coach, probably nothing. You'll have to watch and find out. *Insert maniacal laughter here.*

---------




So um yeah, this happened! Three years later it happened. I've got no way to describe this, except, probably two years till I put up the first show! However, record-breaking legitimate bump?

Oh and different writing style for preview because bored. KTHNXBAI.
---
I need a new signature.
Posting Rules

You may not post new threads

You may not post replies

You may not post attachments

You may not edit your posts

---

HTML code is Off

---