Total Nonstop Knockouts: An All-Women's BTB
---
I've seen the Divas Chaos thread on here and I think it is really good stuff and something that isn't easy to do. I've decided to have a go at an all women BTB, just because I think it is a good challenge. The format I've gone for shouldn't be too time consuming, so hopefully, this can last!
TOTAL NONSTOP KNOCKOUTS
Quote:
Credit: Spike TV

''TNA KNOCKOUTS'' TO DEBUT ON SPIKE TV
Total Nonstop Action (TNA) Wrestling President Dixie Carter and TNA Managing Partner Hulk Hogan today announced a new TV series, ''TNA Knockouts'', that will air on Thursday nights from August 26th at 10pm (ET/PT) on Spike TV.
TNA President Dixie Carter was the leading person behind the move and she is extremely confident that TNA will able to produce a show that fans want to watch.
''We're aiming to provide something completely different for the fans. Our Knockouts are now going to get their own platform to perform, so that they can truly separate themselves from the men and stand out, which I think will be fantastic for them all.
''Some of our Knockouts segments and matches are among the highest watched on our shows each week and our New Years Knockouts Eve special received a good rating. For whatever reason that may be, it is obvious there is an audience for them and we want to expand on that audience. We want to to give our fans a chance see them in action more. Fans will truly get a chance to know the characters that they see on TV because instead of getting around 20 minutes a week on a male-orientated program, we'll be devoting a full hour a week to our Knockouts and that can only increase their exposure.
''TNA Knockouts" will precede TNA's current weekly series "TNA iMPACT!," which from August 28th, will air in a new timeslot, from 8-10PM (ET/PT) every Thursday. It will be a one hour show and will the only place where fans will be able to watch the beautiful Knockouts of TNA, such as TNA Knockouts Champion Angelina Love, Taylor Wilde and The Beautiful People in action.
Quote:
Credit: PWInsider.com

DETAILS ON NEW ''TNA KNOCKOUTS'' SHOW

As you may have heard today, TNA will be producing a Knockouts only show, starting on August 31st. There has been much scepticism backstage on whether the venture will be a success, as womens wrestling has to stand on its own two feet in mainstream professional wrestling before but many are interested to see just how the show will work.

Details on the show are a little sketchy at the moment but I can confirm that all of the current TNA Knockouts, wrestlers and non-wrestlers, will be given contracts for the show for the time being and that the plan is to tape the show with Impact. Dixie Carter has reportedly been in negotiations with a big name in the industry to help run the new show but I can't confirm who it is as of yet.

I can also confirm that several women within the wrestling business have already been contacted about signing for the new show and there should be some more announcements over the next few days as TNA look to fill out their roster.
Current Roster
Updated August 18th

Alissa Flash



Amber O'Neal



Angelina Love



Ashley Massaro



Becky Bayless



Chelsea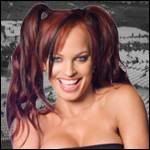 Christy Hemme



Daffney



Daizee Haze



Hamada



Katie Lea



Kristin Astara



Lacey Von Erich



Madison Rayne



Maria Kanellis



Mickie James



Miss Tessmacher



Nora Greenwald



ODB



Payton Banks



Rhaka Khan



Roxxi Laveaux



Salinas



Sara Del Rey



Sarita



So Cal Val



Taylor Wilde



Traci Brooks



Trish Stratus



Velvet Sky

---
Last edited by Andy362; 08-23-2010 at

10:37 AM

.
Re: Total Nonstop Knockouts - A TNA Knockouts BTB
---
Great to see another women's BTB on here and cant wait for your first show ill be sure to follow this, best of luck!
---

I <3 ME Some M.E.
Re: Total Nonstop Knockouts - A TNA Knockouts BTB
---
Quote:
Credit: TNAwrestling.com


BREAKING NEWS: TRISH STRATUS JOINS TNA WRESTLING
We can reveal exclusively here on tnawrestling.com that the first major signing for TNA's new Knockouts TV show is none other than one of the most famous women wrestlers of all-time, Trish Stratus.
Stratus, who is a seven time former Womens Champion, retired from the wrestling business in 2006. However, she is adament that she isn't returning to wrestling to compete and will instead be the main authority figure on the show.
'I'm here to take charge of the new show as the Knockouts Commissioner. I'm retired from full time wrestling and I don't plan on coming back and wrestling every week because I don't need to. I just feel that I can help the TNA Knockouts with the knowledge and experience that I have and I hope that I can help make this show successful. I was never planning on returning full-time to a wrestling environment but this is a fantastic business opportunity for me and I couldn't turn it down.
''These girls all look great and we know what sells so we're not going to completely ignore what some people want to see but we're not going to do demean thems and make them do anything that they find uncomfortable either, which I think has become a problem in wrestling. We want to go out there and prove that not only do they look good but they can kick butt in the ring too.
TNA President Dixie Carter is also extremely excited about the announcement and the fact that we will see Stratus in a TNA ring in the very near future.
'I'm thrilled that Trish is on board with us. She is the first person I contacted when the show was announced and to my surprise, she agreed to meet me and the rest is history. While she has retired from wrestling, just having her as a part of this show is fantastic for us because of everything she brings to the table. She's experienced, she's one of the most popular wrestlers of her generation and she has a good business mind.''
Editor's POV:
This is big news because I don't think anybody expected Trish to return to the business in any way, shape or form and you would have thought that if she ever did, she would have done it with WWE. However, it seems that playing a new role has convinced her to sign a deal because the rumours are that she will not only be playing an authority figure on screen but will also be one of the main people involved in signing talent for the show and running it from behind the scenes. She certainly has enough experience in the business to do all of that. With Trish's arrival and Dixie Carter already contacting several workers, you can expect some more signings for the show over the next few days.
---
Last edited by Andy362; 08-17-2010 at

10:22 AM

.
Re: Total Nonstop Knockouts - A TNA Knockouts BTB
---
More signings announced.
Quote:
Credit: pwinsider

MORE SIGNINGS FOR ''TNA KNOCKOUTS'' SHOW

We can reveal that TNA have made a number of signings last night and this morning as they look to fill their roster for their Knockouts TV Show.

-SHIMMER stars Rain, who has wrestled in TNA before as Payton Banks, Sara Del Rey, Daizee Haze, Becky Bayless and Amber O'Neal have been signed, as well as O'Neal's former tag team partner Kristin Astara, who has returned to wrestling after a hiatus. Former TNA stars that have worked for the promotion reportedly recommended them to Trish Stratus and Dixie Carter and they were quick to contact them.

-A number of TNA stars that have been released fairly recently have also been re-signed. ODB, Alissa Flash, Roxxi Laveaux, Traci Brooks and most surprisingly of all, Rhaka Khan, have agreed deals. Reportedly, Awesome Kong declined an offer return and Khan has been signed to take up what her role would have been on the roster.

-Trish Stratus is reportedly talking many of her ex-WWE friends about signing deals for the new show and is the roster fills out anymore, you've got to think that the length of the show will be extended with them only having one hour at present.
---
Last edited by Andy362; 08-17-2010 at

11:05 AM

.
Re: Total Nonstop Knockouts - A TNA Knockouts BTB
---
Quote:
Credit: tnawrestlikng.com

BREAKING NEWS: MICKIE JAMES SIGNS FOR TNA
PLUS MORE!


TNA Wrestling is delighted to confirm the signing of one of wrestling's most popular women, Mickie James for our new Knockouts show that starts on August 26th.

''I'm delighted to be a part of this new show and I'm looking forward to being in the ring with a lot of new talent and helping them as much as I can and I'm looking forward to being able to go out there without any limitations'' said the former 6 time Womens Champion.

TNA Knockouts Commissioner Trish Stratus had nothing but praise for TNA's newest acquisition.

''Mickie is one of the best in the world at what she does and I'm sure it will be a treat for the fans to see her renew old rivalries and create new ones. As not only the Knockouts Commissioner but also as a fan, I'm looking forward to watching her compete each week.''

TNA can also confirm the signings of former Divas, Katie Lea, Ashley Massaro, Maria Kanellis, Shelly ''Salinas'' Martinez and Nora ''Molly Holly'' Greenwald and we are delighted to have those on board too. Katie, Ashley and Shelly will all be added to our wrestling roster, while Maria will take over as our ring announcer and Nora will be a part of our commentary team, alongside Jeremy Borash.
Editor's POV: These signings were obviously what we were talking about before when we told you the other day that Trish Stratus was contacting some of her ex-WWE colleagues and I think it is a good decision to sign some ex Divas because you need to have a fine balance between the more well known and popular wrestlers and the indy darlings to get people to tune in. Amy Dumas and Candice Michelle were both reportedly contacted but Dumas has no interest in getting back int owrestling at this point of time and Michelle is looking after her newly born child but I wouldn't be surprised to see her turn up in the future. I'd expect this to be it for TNA's roster now and I'm looking forward to seeing what they do with it.
---
Last edited by Andy362; 08-18-2010 at

04:28 PM

.
Natasha Yi. WHAT A BABE.
Join Date: Aug 2008
Location: Picking up James Richardson's cappuccino and dessert tab
Posts: 7,722
Points: 208
Re: Total Nonstop Knockouts - A TNA Knockouts BTB
---
Wow, good luck with this. Can't wait to see how it plays out. Hamada for KO champ plz
---
Sig: A$AP
Re: Total Nonstop Knockouts - A TNA Knockouts BTB
---
Your doing an amazing job with the setup, exicted to see how it turns out! Can't wait for the first show
---

I <3 ME Some M.E.
Asking JAMES ELLSWORTH for Wrestling Advice
Join Date: Apr 2010
Location: Straight Edge Society
Posts: 250
Points: 0
Re: Total Nonstop Knockouts - A TNA Knockouts BTB
---
This looks interesting, I never really followed the Diva BTBS but I will pop up on this every now and then. Good luck to ya man, I look forward to the future!
Re: Total Nonstop Knockouts - A TNA Knockouts BTB
---
Quote:
Credit: tnawrestling.com
SPOILERS: FORMER KNOCKOUTS CHAMPION INJURED AT IMPACT
The mysterious biker that had been helping Madison Rayne in her matches over the past few weeks was unmasked last night at the TNA Impact tapings, as none other than former TNA Knockouts Champion, Tara.
The Beautiful People lost their Knockouts Tag Team Titles rematch against Taylor Wilde and Hamada, due to an inadvertant assist from the biker. Madison Rayne turned on the biker and the the three memmbers of the The Beautiful People viciously beat her down with The Ugly Stick, before unmasking her as Tara.
She had to be helped away from ringside and no details of her injuries are available as of yet. While Lacey Von Erich was at the soft drinks machine, Madison Rayne and Velvet Sky were able to give us a few comments about the events of the night.
''We planned it from the start'' said Velvet. ''You see, we hate Tara. We despise everything about her. We knew that she had plenty of friends in the company that would whine and complain about us forcing her to retire and that she would come back eventually...''
''So, we like, came up with a plan, a plan to make sure that not only would she burn her bridges with her friends but a plan that would make sure we kept our titles. I managed to get in touch with her and convince her that I was sick of Velvet and that I needed help to drive her out of TNA. I offered to help her get her job back if she forgot about our past and helped me. Of course, she believed me. We were gonna string her along for a while, have her attack all of her friends and then force her to reveal herself but then she like, just had to go mess it up''. added Madison.
Velvet ended the interview with the following comments.
''She cost us the Knockous Tag Team Titles and she cost Madison the Knockouts Title. Not only that, she cost us our rematch! That was the final straw. So, we like, beat her within an inch of her life and we made sure that we'll never have to see Tara or that icky spider of hers ever again, no matter what her friends think. If you're reading this Tara, I've only got one thing to say. See ya, wouldn't wanna be ya!''.
Editor's Note:
It seems like TNA wanted to tie up all of the loose ends when it comes to storylines before the start of the new show and it seems like they have done that here.
---
Last edited by Andy362; 08-22-2010 at

02:06 PM

.
Re: Total Nonstop Knockouts - A TNA Knockouts BTB
---
Quote:


TNA KNOCKOUTS PREVIEW

TNA Knockouts will make its debut this Thursday night at 10pm on Spike TV and new Knockouts Commissioner Trish Stratus has promised an exciting night for the fans. The Knockouts Commissioner herself will make her first appearance in a TNA ring, as will TNA's other major acquisition Mickie James and several other new stars.

In in-ring action, TNA Knockouts Tag Team Champions Taylor Wilde and Hamada will defend their titles against the team of Daffney and Alissa Flash and two new competitors will make their TNA bows as Daizee Haze goes one on one with Katie Lea.

Plus, appearances from TNA Knockouts Champion Angelina Love, The Beautiful People and so such more! Don't miss TNA Knockouts!
---
Last edited by Andy362; 08-26-2010 at

07:59 PM

.
Posting Rules

You may not post new threads

You may not post replies

You may not post attachments

You may not edit your posts

---

HTML code is Off

---