XPW: The Decade of Heyman
---
Last BTB ended 3-31-10
Bookers Notes:
This is my 2nd attempt at a BTB, I had some good ideas I thought with my WCW BTB but I put too much work load on myself. I was trying to put out a new show each and every week, plus two weekly review, a thunder, etc. It was just too freakin' much. This one Im taking a more laid back approach too. I will try and update it at least bi-weekly but if I don't Im not gonna stress out about it. This will be totally fictional though I will try and keep it as real as possible. The time frame for this BTB is present day. As you will see in a minute the first section begins last Sunday at the end of TNA's Hard Justice ECW tribute pay per view. The rosters I am begging the roster with are pretty much free agents. I am not going to start a BTB with a fantasy fed using Styles, Orton, etc. Obviously those guys wouldn't jump ship to a start up fed. As things go on though I may bring some guys in as free agents but it will be nothing that would be unbelievable. Also I will be writing the matches for the weekly shows in recap style. I will write out all the interviews, etc each week in full. The pay per views/major events will include fully written matches. I welcome any and all feedback and I will try and return all feedbacks and reviews I recieve. Hope you enjoy the ride!
Back-story Part I
"One Last Stand?"

At a corner table in a second rate bar somewhere off interstate 95 along the Pennsylvania-New Jersey state line there is a table in the back with a view of the TV and a path to the exit in case things go too crazy. At this table in between the smoky mix of pot and Marlboro reds sit two men watching the ending of TNA wrestling's "Hardcore Justice" pay per view.

First Voice: "Can you believe this garbage? You started that fucking company, why aren't you there?"

Second Voice: "The same reason you aren't Kevin, that bitch Dixie Carter won't pull any of daddies money out of her ass!"

Kevin: "You know I had a whole years story line written out for her piece of shit company? But oh we can't afford to sign those guys and this and that, bull shit! Hogan and Bitchoff are gonna run that mother fucker in the ground!"

Second Voice: "Yeah Sullivan your right, but what the hell are we gonna do about it? Me, personally, I think ill sit here and smoke my dope!"

Kevin Sullivan: "Damnit Paul we belong in wrestling! We should give these fans something they wanna see instead of this booking nightmare on TNA and this watered down PG shit Vince is putting out now a days."

Paul: "Okay, lets see I got a quarter sack of weed and thirty seven dollars, what kind of company can we start with that?"

Kevin: "I got a money man."

Paul: "Bull shit! Who?"

Kevin: "Secrets, secrets, lets just say he will bank roll us, not a lot at first, but over time once we prove to him it's a good investment he will give us what we need, when we need it."

Paul: "You have my attention, go one."

Kevin: "Well the first step is done, he told me to get Paul Heyman on board and I assume that I have. Next step is to come up with a name and get some wrestlers on board."

Paul Heyman: "I have a name for it."

Kevin: "EV3.0?"

Paul: "Fuck you, no as a matter of fact I have a proven name. You see about six months ago in this very same bar I had a little poker game going on. Remember Rob Black? I had him down ten grand. All he had to bet to win his money back was the rights to the use of the name and logo of XPW, that's Xtreme Professional Wrestling, and a night with his lovely wife Lizzy. Well he lost. But to be honest with you up until this very minute all I thought I got was a worthless name and a nasty rash that just won't go away."

Kevin: "Great, we save money on logos, it's a name people have heard of, I love it!"

Paul: "TV deal?"

Kevin: "I have a plan for that too, but we will be starting out small. Listen, I am gonna go home and make some phone calls, what I need you to do is get us some talent together, say twelve to fifteen guys to start out with. Ill meet you next Wednesday and we will go from there."

Paul: "Okay, um, where do we meet?"

Kevin: "Where else? The bingo hall!"

Paul: "I love it! I fucking love it!"


Back-story II
"The Old Girl Still Looks Good"

Paul Heyman: "I can't believe it….."

Kevin Sullivan: "Does it feel good to be home Paul?"

Paul: "I never thought I'd set foot in this place again."

Kevin: "The real question is, does she have any magic left in her?"

Paul: "Your damn right it does!"

Kevin: "Good, then here is the plan, I talked to the owners and we have this place locked up for 12 events, with an option for more after that. Only down fall is they said the last son of a bitch with a dream that leased the place filled bankruptcy on them so I had to pay in full."

Paul: "Your sense of humor is stunning, no wonder you were so popular with the boys in WCW!"

Kevin: "Anyway, I've talked to our money man…."

Paul: "His name was?"

Kevin: "Money for now, you'll meet him one day but until then don't worry about it. Anyway he has some TV companies interested, but before they are gonna put us on TV we have to give them a product. So we are going to do the next best thing to free TV."

Paul: "Please no God awful weekly pay per views?"

Kevin: "Hell no. We are gonna broadcast each week on you tube! We will access millions of people and fans, within no time we will have people begging for us to be on national TV."

Paul: "Freaking genius idea Sullivan! I love it! I fucking love it!"

Kevin: "I thought you would, okay so who have you got lined up for our first show? I told the arena it would be on Saturday, August the 28th. That gives us a few weeks to get our act together."

Paul: "Raven, Steiner, Tajiri, Super Crazy, Cade, just to name a few. Don't worry Ill be ready with the talent."

Kevin: "Good deal. I've got a meeting next week with some guys for the TV crew, some refs, stuff like that. Just send me a list over of who will be at the show on the 28th. We will get together morning of and figure out the booking."

Paul: "This is gonna be good Kevin, I got a good feeling!"

Kevin: "Damn right it is Paul. Give us a year and that bitch Dixie won't know what hit her!"



The_enforcer4 Presents XPW:The Decade Of Heyman

Debut Show Coming Soon Live From The ECW Arena!!
These wrestlers scheduled to appear at the debut show!
Raven
Carlito Colon
Scott Stiener
Tajiri
Super Crazy
Lance Cade
Charlie Haas
Shelton Benjamin
Brian Knobbs
Jerry Saggs
Kid Kash
Sabu
Sandman
C.W. Anderson
Buff Bagwell
Steve Corino
Solofa Fatu
Bryan Danielson
Re: XPW: The Decade of Heyman
---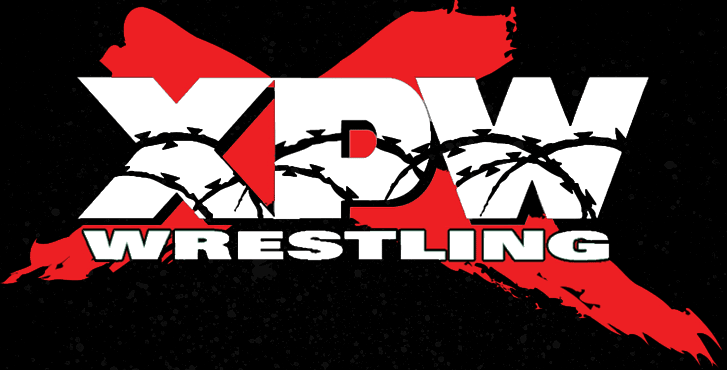 "The Return of Xtreme!"
8-28-2010
SEGMENT 1 9:00
The XPW Logo flashes on screen before the camera cuts to a sold out ECW Arena. The crowd appears to be in a near riot as Paul Heyman and Kevin Sullivan are making there way down to the ring. The crowd is chanting "ECW! ECW! ECW! ECW!"
Paul Heyman: "It's not ECW! ECW failed! This is XPW! Xtreme Professional Fucking Wrestling!"
The crowd again goes wild at the sound of Paul Heyman's voice. They follow his orders and start chanting "XPW! XPW! XPW!"
Kevin Sullivan: "Well, well, well. Paul you were right, this is the best crowd in pro wrestling!"
Paul: "Your damn right it is! And boy are they in for a treat! You see fans this is just the beginning. XPW is going to take off and be the wrestling organization you've been missing for almost ten years!"
Kevin: "That's right! Myself and Paul are going to give you the wrestling you've been craving. Now we know its Xtreme Pro Wrestling, but its not going to be like the last Xtreme."
Paul: "Don't get us wrong, there will be blood, barbed wire, and plenty of it, but there will also be wrestling! Real wrestling! We will use the winning mix that made ECW so freaking popular."
Kevin: "Speaking of wrestling, enough bull shit from us, lets get this show on the road! First off let me introduce to you the broadcast team! The one man show himself! Joey Styles!"
The crowd goes even crazier than before as Joey Styles appears in the arena and takes his seat at the broadcast table.
Paul: "That's right! Vince just shit his pants! Joey Styles is under contract! But we don't give a fuck! Sue us! We got a money man! Sue us!"
Kevin Sullivan takes the mic from Paul Heyman and urges him out of the ring before his mouth gets the company in any more legal trouble than it already has.
SEGMENT 2 9:12
Joey Styles: "All right fans let me take this chance to number one say it feels good to be back! And number two to officially welcome you to the very first issue of XPW, Xtreme Professional Wrestling's WAR! We are coming into your homes live on the internet via you tube. There is no weekly pay per view here, this is free, doesn't cost you a dime, and can be replayed at any time. Wow, I feel like Joel Gertner on a rhyme! But enough of that, to the ring for our first math up of the night!"
TAJIRI VS KID KASH
"Cocky"
Ring Announcer: "Making his way to the ring first, from Johnson City, TN, Kid Kash! And his opponent coming to us all the way from Japan! Tajiri!
Joey Styles: "Odd, no entrance music for Tajiri……. Wait? Where the hell is Tajiri?"
The ref, ring announcer, and Kid Kash all look confused as they stand in the ring looking up the ramp for Tajiri.
Joey Styles: "Folks, I'm told there is a fight that has broken out in the back! This just goes to show you here on XPW you never know what the hell to expect and it would be fitting that our first official match doesn't even get started in the ring!"
The cameras flash to the back where Tajiri is being attacked by Super Crazy! It appears Super Crazy has the upper hand because Tajiri is covered in blood! The two are battling it out in the parking lot! It appears Tajiri never got in the arena before his old rival Super Crazy jumped him!
Super crazy continues his assault on Tajiri slamming him from car to car. Every time Tajiri begins to stand up, he is hit again with another one of Super Crazy's vicious kicks. Out of no where Kid Kash does a moonsault off a near by eighteen wheeler trailer onto Super Crazy and Tajiri sending all three men crashing to the ground!
Joey Styles: "OOOHH MMMYYY GOD! Where did Kash come from! All three men are out cold! We need security back there and the paramedics!"
AD BREAK

SEGMENT 3 9:24
Joey Styles: "Welcome back fans to War and what a way to kick things off. If you are just joining us we were supposed to have our debut match featuring Tajiri and Kid Kash but apparently Super Crazy jumped Kid Kash in the back before Tajiri could get to the ring. Like I said fans it just goes to show you anything can happen here in XPW."
"Holler If Ya Here Me"
Joey Styles: "Folks making his way to the ring Scott Steiner! The belt you see around his waist is the WWC, World Wrestling Council Heavyweight title."
Scott Steiner: "What you people are looking at is a real champion! A world champion! So why don't you shut the fuck up and show the big bad booty daddy some respect!"
The crowd goes wild in a series of boos mixed in with a few cheers.
Scott Steiner: "Paul Heyman called me and said he was looking for someone to be his world champion, well here I am! You see you people have never seen anyone like me, I am a genetic freak, a man among little boys. You see tonight is just the start of my reign of dominance. The beginning of Steiner Nation, I will be the first and last XPW champion. Yeah, yeah that's right, let me make it simple for this imbed fucks in the front row, tonight I fight in the semi final match, then in a few weeks I fight, and I win the XPW world heavyweight title."
"Cool"
Carlito Colon: "Well, well, boy was Carlito pleased to get here to step of the red eye from Puerto Rico to Philly to find out I was fighting Big Poppa Roid tonight!"
Scott: "You shut the hell up boy!"
Carlito: "Calm down, calm down. You see I'm really not here to win the XPW title, I mean I wouldn't wanna get in the way of your Poppa nation, I just came for that belt, my fathers belt. You left before your contract was up, and you left with our world title."
Scott: "Come get it bitch! This is my belt!"
Carlito: "Oh don't worry Scotty, you see win, loose, or draw tonight in our match, I will take that title back home where it belongs. So why don't you holler if ya here Carlito!"
Carlito's entrance music hits and he walks back out of the arena with a smirk on his face.
Joey Styles: "Well there you have it, Carlito Colon has came a long way after his fathers title, for those of you who aren't familiar his father runs an organization it Puerto Rico, the WWC and apparently he isn't happy that Steiner left with the world title."
AD BREAK

SEGMENT 4 9:35
As War comes back from break the two wrestlers are in the ring ready to go.
RAVEN VS MARCUS "BUFF" BAGWELL
The match starts out with Bagwell on the offense, for the first few minutes in appears that he is having his way with Raven. But Raven takes his time and gets the upper hand as soon as Bagwell got cocky. It doesn't take Raven long before he has brought a steel cage into the mix. He hits Bagwell with at least six stiff chair shots to the head. He gets the easy 1,2,3, over Bagwell for the victory.
As Raven walks off the camera picks up him mumbling "Go to hell Tommy, go to hell" over and over again.
Joey Styles: "Well not a very impressive debut by Buff daddy here in XPW and what the hell is Raven talking about? Tommy Dreamer? They just had the match to end all matches, what more could Raven want with Dreamer?"
SEGMENT 5 9:47
"Old School"
Steve Corino, C.W. Anderson, and Lance Cade make there way to the ring all dressed in jeans, dress shirts, and cowboy hats.
Steve Corino: "Ladies and Gentlemen, I'd like to give you this chance to welcome the three greatest wrestlers in XPW history to the ring."
The crowd starts to boo.
Steve: "First off to my right, this man takes no prisoners, he is as tuff as they get, I mean after all he is an Anderson! C.W. Anderson! And to my left, this man was trained by the legendary Shawn Michaels, Cowboy Lance Cade! And last but certainly not least, he is a former world heavyweight champion, he is the old school ledged, he is Steve Cori…"
"Get Nasty"
The Nasty Boys appear at the top of the entrance ramp.
Brian Knobbs: "Old school? Hell Naggs I thought these guys were the jobbers Heyman said we were wrestling tonight!"
Steve: "Jobbers? Look you fat son of a bitch I am Steve Corino! Mr. Old School! And beside me is the greatest and soon to be XPW Tag Team Champions Lance Cade and C.W. Anderson!"
Brian: "Whatever kid, your in our way for the belts, we will kick all three of your asses if we have to!"
The Nasty Boys make there way to the ring.
Joey Styles: "All right fans I'm being told from the back that this match up is indeed for the vacant XPW Tag Team Titles so here we go! Our first title match up here on War!"
LANCE CADE & C.W. ANDERSON VS THE NASTY BOYS
VACANT XPW WORLD TAG TEAM TITLES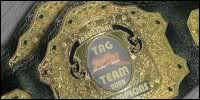 Cade and Anderson waste no time welcoming Saggs and Knobbs into the XPW ring. It doesn't take long for them to make Saggs and Knobbs look tired and old. Anderson and Saggs are the legal men in the ring. C.W. hits Saggs with a nasty stiff spine buster. It appears he is going to get the 1,2,3 but out of no where Knobbs comes in the ring with a Singapore cane! He hits Anderson five or six times over his head. A welt appears almost instantly and blood starts to roll from Anderson's eye brow. Knobbs follows up with a stiff kick to the gut and slings Anderson out of the ring.
Lance Cade is on his way in for the save but he is also met with a cane shot to the head. By now the cane is weakened and breaks over Cade's head. Cade goes after Knobbs but is hit in the back with a steel chair at the hands of Jerry Saggs sending Cade crashing to the floor. 1,2,3 Knobbs gets the pin. New XPW Tag Team Champions!
Joey Styles: "Wow I didn't see that one coming! What an impressive victory for the veterans! The nasties have been around forever and I gotta admit its kinda cool to see them win! Ladies and gentlemen your new tag team champs!"
AD BREAK

SEGMENT 6 10:05
"Eye Of The Tiger"
Joey Styles: "Okay fan's I gotta be honest I am a little confused here, um, my program says that on there way to the ring now is Haas Angle? Booker B? Hell it looks to me like its Shelton Benjamin and Charlie Haas? I guess lets see what they have to say!"
Haas Angle: "This is a bunch of crap! I am a freakin' Olympic gold medalist! I'm Kurt freakin' Angle! I came here to your fake wrestling show and you hang a man on a cross? This is trash, garbage, I'm leaving! This sucks!"
Booker B.: "Succckkkaaa! Tell me you didn't jus' say dat!"
Haas: "It's true Booker! It's true! They hung a man on a cross! It was sick! Disgusting! Heyman is a piece of shit!"
Booker: "Don't hate tha' playa! Hate the……"
Lights go out in the arena.
"Enter Sandman"
The lights come back on and The Sandman is in the ring, beer in one hand, cane in the other. He cracks Booker B. and Haas Angle in the head over and over again with the cane chasing them out of the ring! He then does his traditional beer salute to the fans.
Joey Styles: "What the hell have those two been smoking? I didn't see Rob Van Dam's name on the card but apparently they got high with him before they came out here tonight. But anyway as always its good to see The Sandman out here doing what he does best, and yes here in XPW he can bring a beer out to the ring with him!"
SEGMENT 7 10:15
Camera goes to backstage where Paul Heyman and Kevin Sullivan are sitting in an office.
Paul Heyman: "That's it, it's a done deal."
Kevin Sullivan: "Hahahaha awesome, but what about the no compete clause?"
Paul: "60 more days left on it, but that is fine, gives us time to get ready for him!"
Kevin: "God I love having money to burn!"
AD BREAK

SEGMENT 8 10:21
Joey Styles: "All right fans its time for one of two big match ups tonight to determine the number one contender for the XPW World Heavyweight title. Lets go ringside for the introductions."
"Huka Blues"
Sabu makes his way down to the ring with Bill Alfonso at his side to a huge applause from the crowd.
"The Final Countdown"
Bryan Danielson steps through the curtains to a huge ovation from the crowd. It appears his time up north has only added to his popularity with the wrestling world.
SABU VS BRYAN DANIELSON
XPW WORLD HEAVYWEIGHT TITLE SHOT
The match starts off slow with both men feeling each other out, seeing what the others next move will be. It is apparent both men have a lot of respect for each other and realize just how dangerous the other can be. Sabu finally picks up the pace first and starts flying around the ring attacking Danielson. Even at Sabu's age he can still go and is still lightning fast in the ring. It doesn't have long for Sabu to have Danielson down in the ring. He is quick to capitalize and head outside the ring for some sort of weapon.
Sabu has a table out from under the ring and is setting it up to try what appears to be one of his dangerous high flying moves when out of no where Danielson comes flying off the ring apron with a flying European upper cut that sends himself and Sabu crashing through the table and onto the arena floor. Danielson is quickly up and is kicking Sabu repeatedly in the face over and over again! Bill Alfonso jumps in between the two men to try and save Sabu but he too is thrown to the floor. Danielson is still on the offense as he picks Sabu up and drags him back into the ring.
The focus and speed of Danielson is mind blowing, he realizes he is in the ring with a dangerous man and wants to waste no time! Out of no where he hits his submission the cattle mutilation! He has it locked in strong but Sabu is refusing to tap out! How much pain can Sabu withstand? It appears he has fainted from the pain? Wait? The ref is calling the match! He is declaring Bryan Danielson the winner!
Joey Styles: "I don't believe this! Sabu never tapped! But it is plain to see he is out cold! What threshold for pain Sabu must have. Danielson had to be close to pulling Sabu's arms out of socket. So there you have it folks your first number one contender The American Dragon, Bryan Danielson but I got a bad, bad feeling Sabu isn't going to be very happy about this lose."
AD BREAK

SEGMENT 9 10:45
When the camera comes back live Carlito Colon is already in the ring and Scott Steiner's entrance music is playing but Steiner is no where to be scene. Suddenly out of know where Steiner jumps out of the crowd and nails Carlito in the back of the head with a steel chair!
CARLITO COLON VS SCOTT STIENER
XPW WORLD HEAVYWEIGHT TITLE SHOT
Carlito is out cold, he never saw Steiner coming. The ref rings the bell just as Scott Steiner locks on the Steiner recliner on Carlito. It takes a good minute before Carlito comes too enough to realize he is beaten and needs to tap out. Tap he does! Scott Steiner is the winner.
Steiner throws Carlito down onto the mat and motions for a mic to be thrown his way.
Scott Steiner: "I told you, you nappy headed son of a bitch that I was gonna beat your ass tonight! You people are looking at your future new worlds heavyweight champion! Holler if ya….."
Before Steiner can finish his rant two men dressed in masks close line Steiner from behind. One looks to weight near 300lbs, the other maybe 400lbs? Both appear to be of Samoan decent judging by there build and skin color. They beat Steiner down in the ring leaving him unconscious and bloody. As they continue to beat Steiner Carlito has retrieved Steiner's WWC World Title from ringside and has a mic in hand.
Carlito Colon: "No, you're the stupid son of a bitch, I told you that one way or another I was leaving with this belt tonight, and that is what I am doing. I will be back to settle this you worthless bastard!"
Carlito along with the two masked men exit through the crowd as War goes off the air.
---
Last edited by the_enforcer4; 08-14-2010 at

12:27 AM

.
Asking JAMES ELLSWORTH for Wrestling Advice
Join Date: Apr 2010
Location: Straight Edge Society
Posts: 250
Points: 0
Re: XPW: The Decade of Heyman
---
Dude, Lance Cade passed away today, you can't have a deceased superstar on a BTB that is like two weeks from his death. On the other hand, there is a crazy roster you have here. I suggest you cut down on the font and make it normal size. Paul Heyman is good but Kevin Sullivan, I really don't care for. I like the usage of young talent and I don't really care for much of the legend talent but hey, it is Xtreme and I don't think you can replace the awesome audience of ECW but you can try LOL. Okay, good luck with this buddy. I look forward to your future writes and how this story shapes out and I couldn't find the show on YouTube
Re: XPW: The Decade of Heyman
---
Dang I figured the video would be uploaded by now
I got premission from a mod to go ahead and post this. I had it written before Lance passed away. Next weeks show will be a tribute to Lance Cade.
As for the roster I wanted it to have that, threw together, last minute who can we call and get to show up feel. It will take a younger feel as the show goes on.
I am going to adjust the font. I wanted it to be noticed but your right that is a little big!
Asking JAMES ELLSWORTH for Wrestling Advice
Join Date: Apr 2010
Location: Straight Edge Society
Posts: 250
Points: 0
Re: XPW: The Decade of Heyman
---
Tribute to Lance Cade sounds nice, WWE probably wont do anything because they didn't do anything with Umaga which is just a spit into the face of the superstars who passed. The font was huge, thanks for the seduction of size. Still not uploaded, jealous of talent in someone? YouTube got out rated with awesomeness! LOL. Are you going to have like LC Armbands or just videos and stuff on him and wrestler interviews on him or what?
Re: XPW: The Decade of Heyman
---
4wrestling.com
Good evening wrestling fans, I'm Mark Madden, owner and writer for 4wrestling.com I am proud to announce that we will now have a weekly column and news blog featuring the new wrestling organazation XPW. But I am sad to say our first column opens up with some sad news. XPW preformer Lance Cade has passed away this week. Early reports say it was heart failure. We ate 4wrestling are very saddend by this and our thoughts and prayers go out to the family. Lets take a look at some of the highlights of Lance Cade's time in pro wrestling.

Trained by Shawn Micheals in 1999
Toured Frontier Martial Arts Wrestling in Japan with fellow Micheals trainee Bryan Danielson in late 1999-early 2000
Signed a WWE developmental deal and wrestled in Hearland Championship Wrestling and Ohio Valley Wrestling from 2001-2004
Debuted on Sunday Night Heat in 2003 against Lance Storm
Took time off in 2004 due to knee injury
Returned to Ohio Valley Wrestling in 2005
Started teaming with Trevor Murdouch in late 2005-2008
Was released in October of 2008 due to drug problems
Wrestled dates in various indies and in Japan from 2008-2010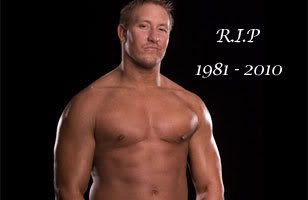 A few other news items to report.

We can confirm that one of the two masked men out with Carlito last week was Solofa Fatu, formally known as Rikishi.

XPW will be launching there own website sometime within the next few weeks.

I'm told that next weeks War will be a huge tribute show to Lance Cade.





Re: XPW: The Decade of Heyman
---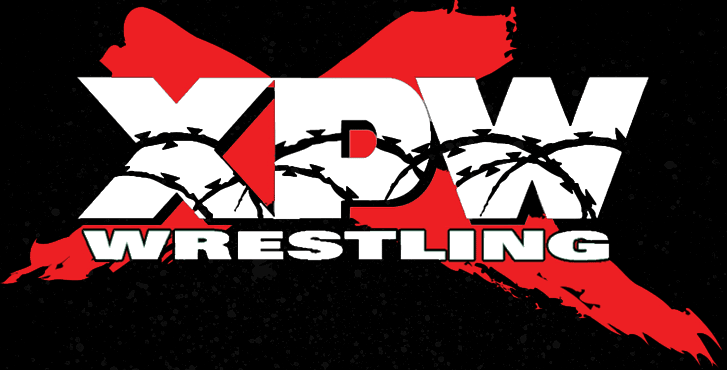 "A Sad Day At The Bingo Hall"
9-4-2010
SEGMENT 1 9:00
XPW War comes on the air with a very sober mood. The picture of Lance Cade is shown on the screen with the words "In Loving Memory Of" below it. Steve Corino and C.W. Anderson are in the ring both dressed in black suits and cowboy hats.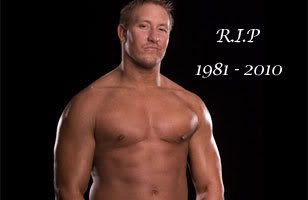 Steve Corino: "Fans, tonight myself and C.W. come before you with a heavy heart. I'm sure most of you know, but for those of you who don't, this week at the young, young age of 29 years old we lost Lance Cade."
Corino pauses, obviously upset, you can here a pin drop in the arena.
Steve: "Now I hadn't really got to know Lance that well, he had came to me at times on the independent circuit for advice, but it was until last week that I really got to work with him. Lance had had some hardships and to be honest like a lot of the boys in the back had his trouble with drugs. Now before you cast a stone let me be the first to tell you this isn't easy. Putting your body on the line each and every night I gotta admit there has been several times I've found relief in some pain pills at night. The road, this business does this to you. But……damnit……….I'm trying here guys stay with me……….damnit C.W. he was too young! He was just getting his life back on track! He was so damn excited, you know he told me, this is my chance Steve! I never thought I would get a shot at the big time again, but here he was going to get that chance."
C.W. Anderson: "That's right Steve. Ya know when Paul Heyman called me about this I told him I was retired, but then when he told me the idea he had, to reunite the Extreme Horsemen and for us to put a couple of young guys over, one of them being Lance, I came around. Lance was full of life, two young kids at home, he wanted to make a real go at it, pay for his mistakes along the way."
Steve: "C.W. you two were destined to be tag team champions, we would have got the rematch against the Nasty Boys, we would have got those belts, damnit if only we could have got them before….."
Corino again breaks down in tears as C.W. tries to pull him back together. The crowd starts to chant "Lance! Lance! Lance! Lance! Lance!" A good two or three minutes goes by of this as Corino and C.W. stand side by side in tears.
Steve: "Damnit Anderson, we will win those belts for him, I will be your partner, we will fight the nasties, we'll win them in honor of Lance."
"Get Nasty"
The Nasty Boys walk out at the top of the ramp, microphone in hand with a very somber look on there faces as well.
Brian Knobbs: "First off, I want to send out our thoughts and prayers to the family and children of Lance Cade."
Jerry Saggs: "You know, it was a real honor to have wrestled in his last match, he was a bright up and coming star in this sport."
Brian: "He was Jerry, and it's a damn shame to see him leave so young. Steve, C.W., I know where your coming from, me and Saggs have been up and down this road as long or longer than anyone in the back tonight and we have lost a lot of friends, a lot of brothers."
Jerry: "The good always die too young brother!"
Brian: "That they do. So me and Jerry talked in the back, we talked with Paul and Kevin, we think the only right thing to do is to put these here title belts on the line tonight!"
Steve: "Thank you guys, you don't have to do that, but I really appreciate the chance to honor Lance."
Brian: "I wouldn't have it any other way Corino, but there is one stipulation! Win, loose, or draw, myself, Jerry, you two, we put on one hell of a tag team match up in honor of Lance Cade."
Steve: "Your on!"
Corino's music plays as he and C.W. make there way back up the ramp behind The Nasty Boys.
Joey Styles: "Fans, I don't know how you feel at home, but there isn't a dry eye in the house here in Philadelphia. Tonight is going to be very special. Tonight we at XPW honor and pay our respects to a brother and a friend. Let me take this time to tell the family that my thoughts and prayers are with you, Lance will be missed throughout the wrestling community."
AD BREAK
SEGMENT 2 9:20
When War comes back on the air Paul Heyman is standing in the ring.
Paul Heyman: "I know you all came here tonight to see wrestling, and I promise we will get to that but we are going to do things a little different tonight. Now I know this is only our second show and we should be going balls to the wall to get viewers, fans, and ratings but I have always done things by way and I won't stop that tonight. Now I know Lance wasn't with the company long, but you can ask any man or woman that has ever wrestled for me. Whether you spell extreme with an E or and X its still the same family. Once you appear one time for us you are in that family, a part of the bond, the brother and sisterhood that is extreme. Lance is a part of that. So tonight there will be no interviews, no promos. We will have a few wrestling matches to start off, a few video packages in memory of Lance, and then two tribute matches in memory of Lance. The main event tonight will be Steve Corino and C.W. Anderson vs. The Nasty Boys for the XPW Tag Team Titles. Also we have a very special tribute match to Lance. Over his career he specialized in tag team wrestling and he had two partners he had great success with along the way. Tonight those two partners, Mark Jindrak and Trevor Murdoch will wrestle in the ring in a tribute match to Lance Cade. Awesome, Gurrero, Benoit, the list goes on and on, they all die too damn young….."
Heyman fighting back tears throws the mic down and exit's the ring.
Joey Styles: "Fans what a night this is going to be, class act move by Paul, Kevin, the people in charge here to for go the normal show to do this for Lance. Lets head down to the ring for our first match up tonight.
SEGMENT 3 9:29
BRYAN DANIELSON VS KID KASH
Both wrestlers have a black band on there arm in memory of Lance Cade. The match starts off hot as both men are leaving it all on the line in memory of Lance. The match is almost five minutes in and neither man has gotten the advantage over the other. Slowly Danielson begins to get the upper hand. Suddenly out of know where Danielson hit's a move odd to him, but not to Cade, he hit's the sit down spine buster on Kash and gets the 1,2,3 for the victory.
As Danielson's music plays Kid Kash comes to his feet and he and Danielson hug in a show of respect. Danielson fighting back tears asks for the mic.
Bryan Danielson: "Many people don't know or realize this but back in 1999-2000 I broke into this business with Lance. We were both trained at the Texas Wrestling Academy together. We rode up and down the road together, we went to Japan together. We was one of the closest friends in this business I had, I'm gonna miss you bro……"
Bryan throws the mic down and leaves the ring again fighting back tears.
SEGMENT 4 9:45
A video is shown of Trevor Murdoch remembering Lance Cade and the times they spent together as a tag team.
A video is shown of Balls Mahoney talking about the time he wrestled a very young Lance Cade in the FMW promotion in Japan.
AD BREAK
SEGMENT 5 9:50
When War comes back from break Trevor Murdoch and Mark Jindrak are in the ring and ready for there tribute match to Lance Cade.
TREVOR MURDOCH VS MARK JINDRAK
The match starts off with a hand shake between both men. Murdoch gains the advantage early with a series of stiff gut kicks and fists to the face of Jindrak. But the tables are quickly turned as Jindrak sends Murdoch crashing through the ropes to the ring floor with a drop kick that seemed to come out of no where.
When Murdoch returns in the ring he has a cattle rope in hand. He quickly ties Jindrak up in a choke hold with it. But Jindrak won't give up, finally Murdoch gives in and tosses the almost unconscious Jindrak down to the mat. Murdoch plays to the crowd trying to draw some heat but on this night, all he gets is cheers.
For the next ten minutes Murdoch works over Jindrak. Punch after punch, kick after kick, slam after slam Jindrak is in real trouble. It appears Murdoch is going for his finished the Ace of Spades as he whips Jindrak into the ropes but out of no where Jindrak comes back with a huge scoop power slam! Both men are down and out!
After what seems like forever both men finally get back to there feet. They both look at each other and realize what a stalemate this battle has been so far. Both men look up to the heavens and point up before charging full steam ahead at each other. It is Jindrak that wins this battle as he hits Murdoch with a stiff clothesline. Trevor however is unfazed as he is right back up on his feet. But the big boot of Jindrak sings a different story for Murdoch, this time sending him down to the mat.
Jindrak quickly pulls him up to his feet. He's got him in the Jindrak rack! A modified version of the torture rack may be all it takes to get Murdoch to give in. But no! Even as Jindrak puts everything he has into the rack Murdoch is unaffected, he refuses to tap out! Finally in disgust Jindrak slams Murdoch down to the mat. Jindrak refuses to give up as he heads outside the ring in search of a weapon of some sort.
Mark Jindrak comes back in the ring with a steel chair in hand. He taunts Murdoch who is trying to get to his feet. Finally after stalking his prey Jindrak makes the move and heads toward Murdoch with the steel chair. But out of no where Murdoch see's it coming and answer the steel chair with a big boot! The shot stuns Jindrak long enough for Murdoch to go for the ace of spades! He hits it! 1,2,3!
Joey Styles: "What a match fans! Both men really left it all on the line tonight!"
Mark Jindrak and Trevor Murdoch, both in tears, hug in the center of the ring and raise each others hand. Both put on one hell of a show tonight.
AD BREAK
SEGMENT 6 10:28
A video package is shown with Rene Dupree talking about his time teaming with Lance Cade in Ohio Valley Wrestling.
A video package is shown with Mark Jindrak talking about his time teaming with Lance, and the memories they shared on the road together.
A video and photo package is shown in memory of Lance Cade's career.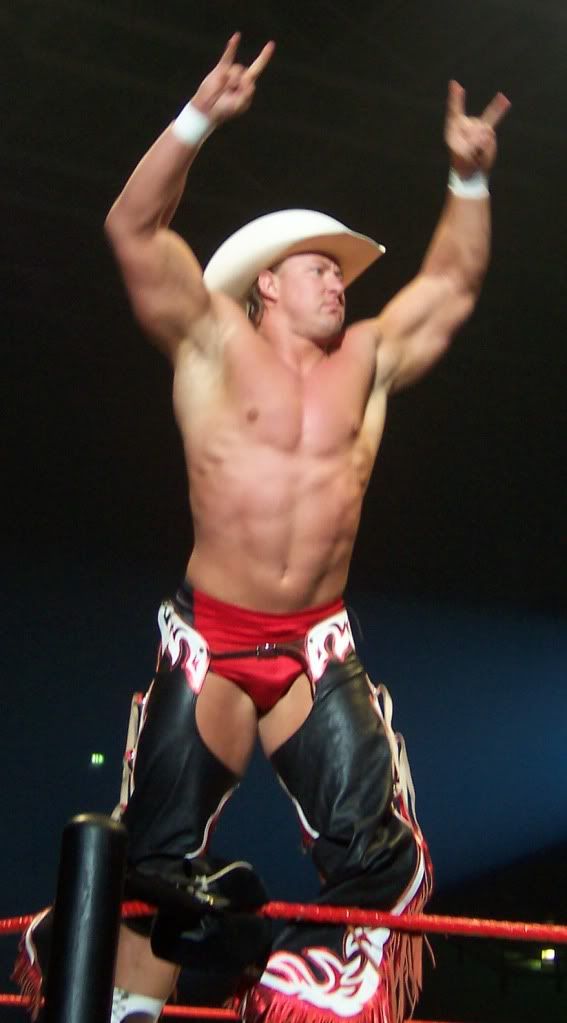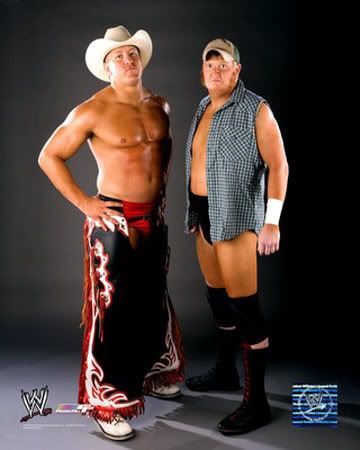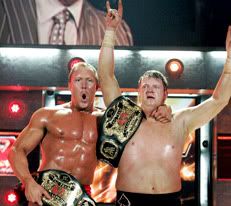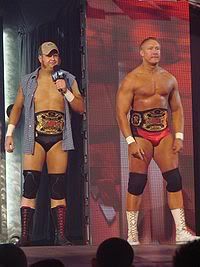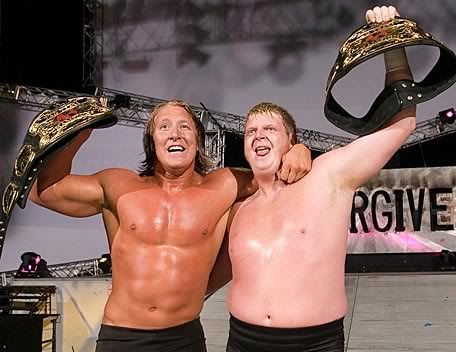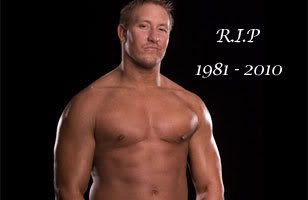 SEGMENT 7 10:38
"Get Nasty"
The XPW tag team champions, Jerry Saggs and Brian Knobbs make there way to the ring.
"Old School"
Steve Corino and C.W. Anderson make there way to the ring. Both have "LC" black arm bands on.
Joey Styles: "All right fans here we go, it is my honor to call this match, I am sure its going to be an instant classic, this is for the XPW Tag Team titles, this is in memory of our fallen brother, Lance Cade."
STEVE CORINO AND C.W. ANDERSON VS THE NASTY BOYS
XPW TAG TEAM TITLES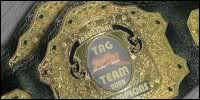 Brian Knobbs and Steve Corino start the match off in the ring. Knobbs is quick to go on the offensive and takes Corino down to the ground with a round of vicious kicks to the body and head. Corino tries to get ahead but every time he gets a little offense building Knobbs uses his size and power to shut him down. Knobbs however starts to get winded quickly as he is obviously not in the best ring shape. But Knobbs quickly shows why The Nasty Boys have been such a successful tag team over the years as he quickly tags in Jerry Saggs. Saggs goes back to work on Corino who is now busted open from the stiff fists of the Nasty Boys.
C.W. Anderson is beginning to be very concerned and is now trying to rally the crowd behind Steve Corino. He is urging for the tag but every time Corino crawls close Saggs drags him back toward the center of the ring. All of a sudden the crowd goes crazy, it appears someone is making there way toward the crowd to ringside. The house lights are down and its hard to see but whoever it is standing ringside in the front row cheering on the team of Anderson and Corino. The camera finally gets the light on this mystery man to reveal Shawn Michaels standing at ringside! Lance Cade's trainer and mentor is at ringside!
Michaels appearance distracts Saggs just enough for Corino to tag in C.W Anderson! Anderson hit's the still distracted Saggs with a vicious spin buster! Knobbs runs in the ring for the save but is met with an even stiffer spine buster. Back on top of Saggs, 1,2,3! That is it! Corino and Anderson have won the XPW Tag Team Titles!
Shawn Michaels stands at ringside applauding the team of Corino and Anderson while wiping tears from his eyes. Saggs and Knobbs are in the ring with the tag team title belts, they hand them to Steve and C.W., shake there hand and then leave the ring.
Steve Corino: "Lance! This one's for you buddy, this one's for your family, for your children!"
C.W. Anderson: "Thank you nasties for giving us this shot, thank you Paul Heyman, Kevin Sullivan for giving us this night!"
As Anderson and Corino celebrate in the ring they are joined by Bryan Danielson, Mark Jindrak, and Trevor Murdoch. The rest of the XPW roster has walked out to the talk of the entrance ramp and is leading the entire arena in a standing ovation for the new tag team champions.
Joey Styles: "Fans thank you so much for letting me share this special night with you, congratulations to our new tag team champions, and again our thoughts and prayers go out to the family of Lance Cade. Good night everyone."
Re: XPW: The Decade of Heyman
---
NOTE FROM THE BOOKER:In order to advance a little time in the BTB and save time writting the matches are going to be written in recap from here on in, just a quick over view. All the interviews, backstage stuff, etc will be full form and PPV's will have full matches.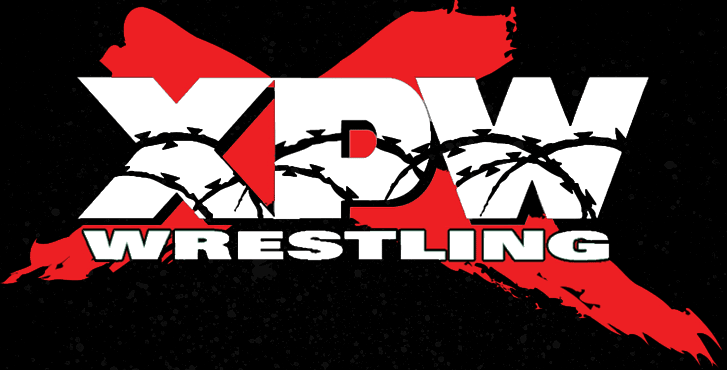 "Vinnie Mac Fires The First Shot"
9-11-2010
XPW War comes on the air with Paul Heyman standing in the ring.
SEGMENT 1 9:00
Paul Heyman: "I won't dwell on it long, but I have to say thank you to everyone who made last weeks War so special."
The crowd goes crazy and Heyman receives a standing ovation.
Paul: "Thank you! But we have to move on tonight because there are more important things going on. As you know two weeks ago we had two qualifying matches to determine who would fight for the vacant XPW World Heavyweight Title at our first pay per view. Scott Steiner and Bryan Danielson won those two matches. Well apparently last week good ole' Vinnie McMahon got pissed of because HBK wanted to come to my show to pay his respects to Lance Cade, so Vinnie Mac goes out and offers Bryan Danielson a crazy about of money to jump ship. Okay, wait a minute here. Two months ago you fired the guy? Now your begging him back? That's fine, I can be civil with that….no, wait, fuck you Vince! You wanna play these games? You wanna go to war? Well that is fine with me! It is my pleasure to announce XPW's first pay per view coming to you live September the 19th at the Times Union Center in Albany, New York. What is it called? War Games! Why? Because Vince has started a fucking war. Eight former WWE employees will enter into the War Games, four on one team, four on the other. The winning team will all receive XPW contracts! Oh but wait there is more. You see Vince two weeks ago we signed a former multiple time WWE champion, tune in to the pay per view, he will be at ringside during the main event! Vince, have a nice fucking day!"
Heyman slams the mic down and storms out of the ring.
Joey Styles: "Wow, I haven't scene Paul E. that mad it a long, long time. Vince you may have crossed the wrong guy! Fan's lets head down to the ring for our first match up of the night."
KID KASH VS SUPER CRAZY
This match wasn't much unlike the back lot brawl we saw two weeks ago. Except this time Tajiri did the interfering. The ref trying to regain control but finally had to call for the bell as all three men battered, beaten, and bloodied battled to the back as War went to commercial.
NO CONTEST 9:37
AD BREAK
SEGMENT 2 9:25
Joey Styles: "Fan's welcome back to War, and what a war that was these three men aren't going to stop until they kill each other, but the good news is at War Games they will have that chance. It's just been announced by the management in the back that at War Games live on pay per view we will have Kid Kash vs. Super Crazy vs. Tajiri in a falls count anywhere match up. But that's not all, I'm also told the vacant and brand new XPW Cruiser Weight Title will be on the line. But enough talk, how about some more XPW action, lets head to the ring!"
HAAS ANGLE & BOOKER B. VS THE NASTY BOYS
The Nasty Boys appear to be upset about loosing the tag team titles last week and they take it out on Haas Angle and Booker B. Between there rage and Angle and Booker trying to apparently act like people they clearly aren't they aren't able to put of much of a match against The Nasty Boys.
WINNERS THE NASTY BOYS 6:37
After the match Haas Angle grabs the mic.
Haas Angle: "I can't believe this! I'm freakin' Kurt Angle! I am an Olympic by God golf medalist! I just got beat by these nasty freakin' slobs? Oh its true, its damn true they stink."
Booker B.: "You can believe dat suck…."
"Enter Sandman"Sandman appears in the audience and is on his way down to the ring beer and cane in hand. But before he can lay a second attack on the goof balls in the ring he is viciously attacked from behind with a steel chair by Raven! They continue to brawl all the way into the ring. By the time they get there Haas Angle and Booker B. are halfway up the interstate on the way back home. It doesn't take Raven long to get the better of Sandman after the unfair start he got in the fight. After he is sure Sandman is out cold he calls for the mic.
Raven: "You know, I got to thinking, I am the most extreme son of a bitch in this company, then I got to thinking, I deserve the king of the death match belt. So I thought, maybe Ill just ask for it? No, that would be no fun. I couldn't make anyone bleed that way. So I thought who should I pick to punish? Who should I fight for the title that is rightfully mind? Ah, I know, Ill fight my old buddy the Sandman. So there you have it folks, it is written. At War Games The Raven will destroy The Sandman in a death match! Quote The Raven nevermo……"
"Holler If Ya Here Me"
Scott Steiner makes his way down to the ring mic in hand.
Scott Steiner: "Listen, and listen good you greasy haired freak. I am out here for two reasons, number one, to find out who the hell I am facing at the pay per view for the world title. Number two to introduce to you the first member of Steiner Nation. What does that have to do with you, you ask? Well you see I thought to myself Ill bring him out, let him make a statement, and get a little revenge while he is at it. So turn around you freak, Big poppa has a surprise for you bitch!"
Raven quickly turns around but it is too late. Buff Bagwell has already cracked his skull. Raven is out cold.
Scott Steiner: "Welcome to Steiner Nation, Marcus Bagwell!"
Marcus Bagwell: "Thank you Scottie! Like you said, let this be my statement to the world, it's no longer buff daddy. But what I am is big daddy! And the ass kicking starts tonight!"
Scott: "Now, onto problem number one. Heyman wants to talk about Vince doing this, and Vince doing that, well its apparent to me what happened. You see Danielson looked at me and he realized that he was just a boy in a man's world. He looked at me and realized that I am the genetic freak! He realized that he couldn't beat Big Poppa Pump so he ran, ran like a little girl. But that makes no difference, I just wanna know who I am gonna face at War Games!"
"Huka Blues"
Sabu's entrance music plays but the only one that walks out of the entrance is Sabu's manager Bill Alfonso.
Bill Alfonso: "Listen daddy o! I just got out of a meeting with Paul E. and since Sabu was robbed in his qualifying match he is gonna get Danielson's spot against you at War Games daddy!
Scott Steiner: "That's right, I'm your daddy! And at War Games I will be Sabu's fucking daddy!"
The lights go out in the arena. When they come back on Marcus Bagwell is out cold and Sabu is starring down Scott Steiner in the ring! The two immediately jump at each over and a brawl begins between the two. Security is quickly dispatched to the ring and the two are separated but not before a now very irate Scott Steiner is busted open.
AD BREAK
SEGMENT 3 9:59
Joey Styles: "Welcome back to War fans, coming up next, two newly signed wrestlers to XPW are going to make there debut! Lets head down to the ring!
"The Fight Song"
Making his way to the ring first, Heidenreich!
Joey: "The ever dangerous big man Heidenreich its been a while since we have saw him in action, this man should be a very interesting addition to XPW! Now back to the ring for his opponent!"
"Satan's Sanctuary"
Devon Storm makes his way down to the ring.
Joey: "This man will be a great addition to XPW! Some of you may remember him from WCW as Crowbar, he is dangerous, a high flyer, and always out of control! This should be one heck of a match up coming up!"
As the bell rings and the two men are about to face off more entrance music begins to play.
"Disciples Of The New Church"
James Mitchell walks out at the top of the ramp.
James Mitchell: "No, no. You people have it all wrong, these two won't face each other, they are my new disciples! They will face two jobbers I found at the gym earlier today!"
"Loud Pipes"
Robbie and Rory McAllister, The Highlanders make there way to the ring!
Joey Styles: "I'm not sure what rock James Mitchell has been living under but The McAllister's are a pretty rough and tough tag team. This won't be a push over for Mitchell's followers.
HEIDENREICH AND DEVON STORM VS THE HIGHLANDERS
This was a pretty even match through out. Neither team really had an advantage. Devon Storm took a nasty power bomb on the floor from Rory McAllister that knocked him out cold. This advantage allowed The Highlanders to double team Heidenreich and score the victory.
WINNERS THE HIGHLANDERS 8:43
After the match and angry James Mitchell makes his way toward the ring. He is motioning for someone behind him to hurry up and come on. A man in a leather mask runs toward the ring. This large man single handily takes out both of the McAllister's leaving them unconscious laying on the arena floor.
"House of a Thousand Corpses"
As the music plays James Mitchell stands in the ring laughing seemingly unable to stop. He and his three wrestlers leave and make there way to the back.
AD BREAK
SEGMENT 4 10:22
Joey Styles: "Fan's welcome back, what a few minutes that was what we thought was going to be the debut of two new wrestlers in XPW turned out to be the debut of five wrestlers and James Mitchell. Lets take a look back at what just went down."
A video is shown replaying the highlights of the last twenty minutes or so.
Joey: "For those of you who didn't recognize him the masked wrestler in the ring goes by the name of Super Leather. I've followed him for years in Japan and he is a very extreme individual. He should fit in just fine here in XPW."
"Vengeance Is Mine"
Joey: "All right folks lets head down to the ring it appears that Kevin Sullivan has something to say."
Kevin Sullivan: "Ya know, Paul E. is having a lot of fun tonight fuckin' with Vince, bringing new guys in, makin' matches at the pay per view, well damnit I want in on the fun! So let me introduce your main event for tonight. This is part one of two matches to determine who will fight for the vacant XPW T.V. Title at War Games. We will have too battle royals, the winner of each advances. Both men that advance will earn an XPW contract, the others you may never see again. But there is on stipulation, in order to compete, you must be a former television champion. I think your gonna like who we've got lined up to compete, lets get these boys down to the ring!"
"2 cold"
Two Cold Scorpio makes his way to the ring, he looks to be in solid shape for his age.
"Rock Box"
Mikey Whipwreck makes his way down to the ring, the signs of years in the ring really show on the face and body of Whipwreck.
"He's Smokin"
Barry Whindham makes his way to the ring, although he has aged since we last saw him he looks like he is fired up and ready to go.
"1999"
Prince Iaukea comes running toward the ring, it doesn't look like he has lost a step and that he could indeed go like it was 1999 all over again.
"Mo Money, Mo Problems"
Mike Rotundo comes out to the ring! Judging from his dress it appears he still works for the government!
Larry Zybysko walks out to no entrance music, he looks pissed off at the world.
Ronnie Garvin makes his way to the ring, again with no entrance music but he does receive the biggest cheer so far from the fans.
"Cool Dude Remix"
Sean Morley makes his way down to the ring in his trademark towel. Stopping along the way to taunt the ladies at ringside.
"Knuckle Up"
Mustafa Saed makes his way down to the ring kendo stick in hand.
"Break Stuff"
Sean Waltman makes his way to the ring dressed in his familiar black and green.
OVER THE TOP BATTLE ROYAL
T.V. TITLE SHOT
The match begins as quickly as Waltman hit's the ring. For the first few minutes in is nothing but chaos. In the early going to appears that Sean Waltman and Mustafa Saed with his kendo stick hold the early advantage.
Larry Zybysko is the first man out, followed by Prince Iaukea and Sean Morley. Saed and Whipwreck get into a vicious battle in one corner. At one point they are even swapping the kendo stick back and forth and hitting each other over the head with it. Finally Saed gets the upper hand and Whipwreck is eliminated. Too Cold Scorpio and Barry Whindham eliminate each other with an irish whip gone wrong. Meanwhile Garvin finally get the best of Rotunda and sends him crashing to the floor. Waltman and Saed team up and toss Garvin out leaving just them to battle it out for the T.V. Title shot.
Waltman and Saed battle it out for almost fifteen minutes, both men are almost thrown out by the other several times but each time they survive. Finally in the end the conditioning of the smaller Waltman wins out over Saed and he finally tosses the big man out of the ring.
WINNER SEAN WALTMAN 28:19
War goes off the air with Waltman celebrating doing the familiar X crotch chop in the center of the ring.
Current War Games PPV
9-19-2010


Scott Steiner vs. Sabu
Vacant XPW World Title

Tba,tba,tba,tba vs. tba,tba,tba,tba
War Games
Winning Team Receives XPW Contracts

Raven vs. The Sandman
Vacant XPW Death Match Title

Kid Kash vs. Tajiri vs. Super Crazy
Vacant XPW C.W. Title
Falls Count Anywhere

Sean Waltman vs. TBD
Vacant XPW T.V. Title

Re: XPW: The Decade of Heyman
---
good thread so far will keep reading it
Re: XPW: The Decade of Heyman
---
4wrestling.com


Good morning wrestling peeps, Mark Madden here. First off let me apologize that it has taken so long to get back to you, after our initial blog on XPW we experienced more visitors than expected and well, they shut our little old server down. But no worries! We are now running on a new and improved server and we will be with you each and every week.

First of lets go back and take a look at a few notes from the 9-4-2010 edition of War. I must say XPW did a wonderful job remembering Lance Cade. That had to be one of the best tribute shows ever. It was good seeing old faces again too. I'm told a few of them may end up with contracts in there near future. Look for Trevor Murdoch to stick around for sure.

Now lets talk about the hot topic that was pretty much the cause of our website shutting down. YES, that was Shawn Micheals sitting at ringside, not a double, a look a like, no, it was the real thing. Obviously due to his contract in the WWE his name couldn't be mentioned and he couldn't get in the ring. He was there simply to pay his respects to his very close friend Lance Cade. I am however told that he, Paul Heyman, and Kevin Sullivan did sit down in the back and have a nice talk and that Shawn was impressed with the direction the company was headed in and said that he would be in touch when his contract was up but he reassured all the boys in the back that he was in fact retired from in ring competition.

Now onto last weeks War. It looks like the pay per view is shaping up to be a good one. I along with the rest of you can't wait to see what former WWE employee's Paul has in store for us. While loosing Danielson was a big blow to the company I'm sure the four guys being brought in to replace him will make us forget all about him.

As for the TV title battle royal.....where in the hell did Sullivan dig some of those guys up at? Waltman, great. Saed, cool. But the rest of them didn't belong in a ring! Sure it was cool to see some old guys out there but I have a feeling a lot of people were turned off by that main event.

The other big news to come out of last weeks war is who will be the fromer WWE champion at ringside? Batista? Stone Cold? HBK again? I have no idea, I can't get anything about it out of anyone.

Also in the rumor mill I'm told by a very good source that the newest wrestler to jump on the XPW band wagon is Brad Bradley. Most people remember him from WWE as Ryan Braddock. There was a rumor out last week he had resigned with the WWE but that was later shot down by Bradley himself. I expect him to debut very soon on War, although I'm have recieved no word on what his gimmick will me.

Posting Rules

You may not post new threads

You may not post replies

You may not post attachments

You may not edit your posts

---

HTML code is Off

---