ALPHA & OMEGA Wrestling
---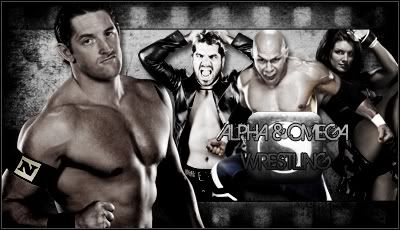 Caesar WCWR's ALPHA & OMEGA Wrestling
Do you want a backstory? Do ya? Sorry, no can do. Fuck backstories (which are a wasteful formality), fuck realism (which is a wasteful... piece of shit), and all hail Caesar (which is not entirely wasteful to do so, mind you)!


~ Premise ~
However, I will give you a premise. No promises on keeping this thread alive, but I will give you the general idea. As you may notice from looking at the roster, there's not one soul who has ever been a World Champion in a major promotion, unless, of course, you count Ring of Honor as a major promotion. I do not, however. Also, you may notice that everybody from NXT is on this roster, and there were quite a few FCW alumni on the roster as well. I wanted a blank canvas, and with the talent I have, including guys from TNA who I feel aren't doing anything worthwhile in the promotion, I think it's blank enough to create new guys from almost nothing but a few years of experience in professional wrestling.

The only World Champion I have on the roster is Shawn Michaels, and he is the owner and General Manager. Why? Because I wanted him to be, that's why. Most of the guys on my roster are either very new to wrestling, weren't doing shit in the promotion they were in, are free agents who were not given any chance in their previous promotion, guys from NXT or FCW, or are indy guys who have a lot to offer. Also, you will find I have a women's division! I plucked from several promotions the women I liked, and nothing more. None of 'em I dislike. I also have an MMA fighter in the women's division, but she will not be in any of the shows until she is ready (when I say so). Why did I choose her? She is my pet project - take an MMA princess and make her a pro wrestler.

This project is but a test for me. Will it last? I don't really know. Probably not, but if it does and I actually make it to the first show, you'll know I will be sticking to it. I will be writing my matches as bullet points now, and I will be trying a different format. That's all there is to it. If it doesn't last, oh well. If it does, all the more better. BTW, the title of this promotion has a hidden meaning behind it. Figure it out.

- - - - - -

~ ALPHA & OMEGA Roster ~

~ The Brass and Bold ~
The Man – The Heartbreak Kid Shawn Michaels
Play-by-Play – Josh Matthews
Color – Obeezy Abraham Washington
Ring Announcer – Bobby Cruise
Hostess – Ashley Vallance

~ The Hall of Champions ~
A&O World Heavyweight Champion – TBD
A&O Imperial Champion – TBD
A&O Women's Champion – TBD
A&O Tag Team Champions – TBD

~ The ALPHA & OMEGA Locker Room ~

~ The Superstars ~
Alberto Banderas
Varsity Villain Alex Riley
Austin Consequences Creed
American Dragon Brian Danielson
The Masterpiece Chris Masters
Darren Young
The A-List David Otunga
Davey Richards
Derrick Bateman
Duke Rotunda
Eddie Colón
Eddie Edwards
Eli Cottonwood
The Puerto Rican Nightmare Eric Pérez
Greg Maverick
The One Man Rock Band Heath Slater
Incognito
James Jacobs
Joe Hennig
John Prime
The Thoroughbred Johnny Curtis
Justin Gabriel
The Self-Proclaimed Ruler Of His World Ken Doane
Kris Kage
The Warrior Low Ki
The Goliath Mason Ryan – Training at the Texas Wrestling Academy
Michael Tarver
Nicholas Magnus
The English Wolf Nigel McGuinness
Orlando Colón
The British Bruiser Paul Birchall
Showtime Percy Watson
Ricky Steamboat Jr.
The Rare Breed Robert Roode
Skip Sheffield
Sterling Steve Lewington
T-Reks
Taylor Rotunda
Tiger Raj Singh
Titus O'Neil
The Black Prince Wade Barrett

~ The Femme Fatales ~
Angela Fong
Miss April Jeanette
Chelsea – Valet of Nigel McGuinness ; Training at the Texas Wrestling Academy
Daffney
Eve Torres
Fabi Apache
Gina Carano – Training at the Texas Wrestling Academy
Hamada
Katarina Lea Birchall – Valet of Paul Birchall
Layla El
Marcela
Naomi Night
Natalya Neidhart
Nicole Roxx
Faith Portia Perez
Rain
Rosa Mendes – Training at the Texas Wrestling Academy
Dark Angel Sarah Stock

~ The Tandems ~
American Wolves – Davey Richards & Eddie Edwards
The Colóns – Eddie & Orlando Colón
The Dudebusters – Greg Maverick & Kris Kage
The N7 – Darren Young, David Otunga, Heath Slater, Justin Gabriel, Michael Tarver, Skip Sheffield, & Wade Barrett
The Rotundas – Duke & Taylor Rotunda

- - - - - -

~ Upcoming Pay-Per-View ~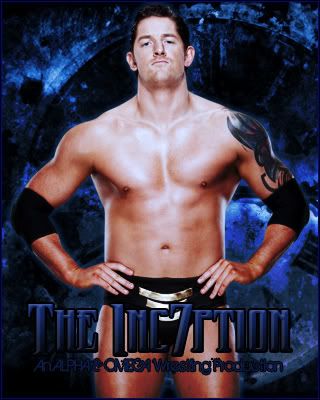 ~ Weekly Program ~
ALPHA & OMEGA Wrestling
60 min. at 8 ET/7 CT on Wed. on FX
ALPHA & OMEGA ULTIMATE
30 min. at 6 ET/5 CT on Sat. on FX
Moron
Join Date: Nov 2007
Location: England
Posts: 8,966
Points: 0
Re: Caesar WCWR's ALPHA & OMEGA Wrestling
---
I thought this was another swerve from you, but obviously I was wrong.
I've just about lost hope for the WWE thread as well as the Misawa Tournament you advertised but this looks very interesting. Great roster, and I don't expect this to last unfortunately, but one can dream. Best of luck if this thread gets off the ground.
Re: Caesar WCWR's ALPHA & OMEGA Wrestling
---
This looks good. I like Paul Burchill, Low Ki, and T-Reks on the roster. So many ways this BTB could go with so much talent. I wish you the best of luck, if this gets off the ground
.
Re: Caesar WCWR's ALPHA & OMEGA Wrestling
---
I was hoping for a show out of the WWE thread you had, but guess that's not happening. Good to see you with another idea though. I like the Alpha & Omega tbh (beginning and end thing is sick). A lot of new & potentially strong talent, which is awesome. There's a bunch of names I'm not too familiar with, but that shouldn't keep me from reading. Love the nickname for Ken Doane btw. Gina Carano in there is f'n awesome as well. With that said, good luck, and I'm looking forward to this.
---
Re: Caesar WCWR's ALPHA & OMEGA Wrestling
---
This might not get off the ground, but if it does, I will be reading.

I love the fact that you have "nobodies" or people that never went anymore. I look forward to it.
---
I'm back...


Re: Caesar WCWR's ALPHA & OMEGA Wrestling
---
Another created fed? I expected one to come, although this is a little different, but then again, I guess it always is with you. You've got a very interesting roster - a lot of underutilised talent including Masters, McGuinness, Birchall, Roode, Danielson and Magnus (I'm assuming Nicholas Magnus is Brutus, and he's instead just using his real first name). You've also got Eli Cottonwood though, so I'm a bit confused as to what to think.
I really hope this one takes off for you. Every thread you've had has looked so good, only for it to go, well, nowhere. Hopefully this is the one. Good luck, WCW Rules (fuck Caesar).
---
Re: Caesar WCWR's ALPHA & OMEGA Wrestling
---
The roster is looking pretty great, and your writing is awesome. I'm especially interested to see just what happens with David Otunga, as I kind of mark for him. Anyway, hopefully this is the one that sticks, mate, good luck.
---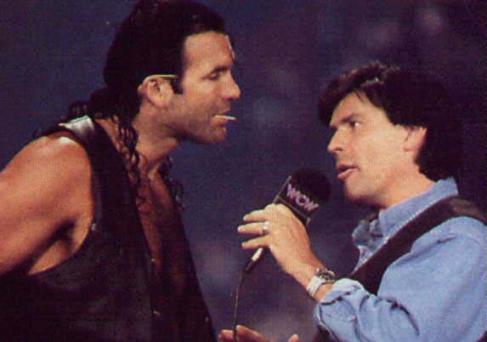 Mid-Card Champion
Join Date: Nov 2007
Location: Phoenix
Posts: 5,652
Points: 0
Re: Caesar WCWR's ALPHA & OMEGA Wrestling
---
This thread has all the makings to be brilliant. Problem is, it's WCW at the helm, so more than likely it unfortunately won't last. I wouldn't hold it against you if you made a liar out of me, though.

Good luck.
Re: Caesar WCWR's ALPHA & OMEGA Wrestling
---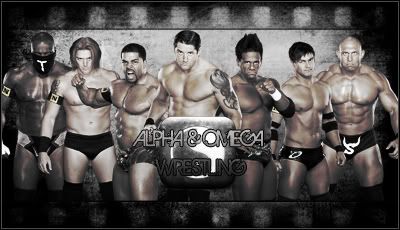 ALPHA & OMEGA Preview
The IN7ption...
Tonight's inaugural edition of ALPHA & OMEGA Wrestling comes to you live from Austin, Texas!

Being the inaugural edition of ALPHA & OMEGA Wrestling, The Heartbreak Kid has signed several hard-hitting matches for tonight's show, including the inevitable clash between a member of the dreaded N7 (formerly The Nexus) and their former ally - The American Dragon, Bryan Danielson! With a rivalry deeply rooted up north, the N7 bring their terror down south, along with their collective hatred for the very man who betrayed them. How will this already established feud set up the foundations of ALPHA & OMEGA Wrestling?

ALPHA & OMEGA Wrestling presents all this and more, on a special inaugural episode! At 8 PM ET/7 PM CT, The N7 make their presence known...

~ Scheduled Matches ~

The Main Event
Justin Gabriel Vs. Bryan Danielson

Exhibition Match
Joe Hennig Vs. Ken Doane

Card Subject To Change
"OMG! He's back, but will he actually write this show?" I know what you're all thinking. Who knows if I will. Perhaps I will not. Purge those preconceived notions of the Khan from your memory and just sit back. Don't wait, but observe. And I wish I knew who gave this thread a rating of 2 so I can ban 'em. Ask me if I'm joking.
Re: ALPHA & OMEGA Wrestling
---
The matches announced look pretty good, and everybody knows you sure as hell know how to write. I'll be observing anxiously, because if the show gets written, it's sure to be good.
---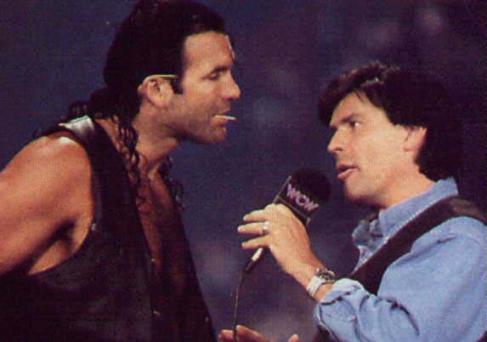 Posting Rules

You may not post new threads

You may not post replies

You may not post attachments

You may not edit your posts

---

HTML code is Off

---