Inside The Mind Of The Viper - A Randy Orton Diary
---


Inside The Mind Of The Viper ~//~ A Randy Orton Diary
I never thought that i'd regret anything that i've done in my career in the WWE, I never thought I could even give a damn about anyone except for myself. But, for some reason something came over me after WrestleMania. For some reason, after that night, more specifically after the bell rang and the fans actually cheered my victory... I, I felt a sense of good come over me. Not good in the sense that I was a changed man, or that I had found a part of myself that was sincere or curtious. Just a small part of me, seeming to rise for the first time, that wanted to do the
right thing
and felt that I somehow had. Man, "the right thing"? That isn't something I spent a second thinking about at all in years, and in all honestly it wasn't something I preferred to give a damn about even now in this moment. But denying this feeling, well that was just going to be a losing battle. I knew as I stood on that turnbuckle, looking over the appeasing crowd, that things were going to change. Hell, in just this one night and in these few minutes
I
had changed. I have no idea what to expect from myself anymore, although I do want to try and figure out a middle ground for myself and try harder to be a better person, the simple thought of that sickens me. Time will decide my future, I suppose, and ultimately one night of an epiphany of sorts doesn't truly change a man. As I contemplate these things, I realize that I am doing something I swore I would never do again, I am doing something I havn't done since the beginning of my career. I'm stunned, shocked, and perhaps more importantly comfortable to be doing my old pose once again.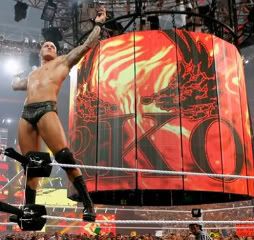 ---------------------------------------------------------------------------------------------------------------------

Character Profile




Name: Randy Keith Orton
Ring Name: Randy Orton
Nickname(s): The Legend Killer, The Viper
Born: April 1, 1980
Age: 30
Billed From: St. Louis, Missouri
Finishing Move(s): RKO, Punt Kick

Championships

World Wrestling Entertainment
WWE Championship - 5 Times
World Heavyweight Champinoship - 1 Time
World Tag Team Championship - 1 Time
Intercontinental Championship - 1 Time

Current Status

Promotion - World Wrestling Entertainment Inc.
Brand - RAW
Title(s) Held - None
Card Position - Main Event
Disposition - Tweener
Allies - None
Enemies - Ted DiBiase Jr., Cody Rhodes

Re: Inside The Mind Of The Viper - A Randy Orton Diary
---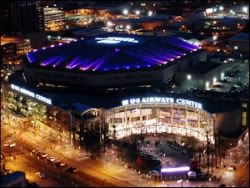 Phoenix, Arizona
US Airways Arena
March 29, 2010
7:00 PM
The lights become brighter and more frequent as we pull up to the arena, not that they are too much of a problem with the partially tinted windows of the limo blocking most of it out. It's quite a luxury having the nice cool air flow throughout the vehicle, compared to the warm muggy air of Phoenix just outside the door. I lean back against the black leather seat, as the driver pulls in and slowly starts to come to a stop. I close my eyes, begin to mentally prepare myself for RAW in just two hours. As time slowly becomes lost to me, the engine stopping and the drivers door opening and closing breaks my trance. I hear the footsteps of the Limo driver approach my door, I sit up and wait for him to open it. As he does, I slowly climb out, one foot at a time, and make my way to my feet. As I wait for the driver to retrieve my bag from the trunk, I look over the arena and the few fans that are taking photos and yelling at me from afar. I decide to give them a little wave, and smile, which seems weird to me. They continue to snap shots, and shout for autographs, as the driver hands me my bag. I place the strap over my left shoulder, and begin my walk to the entrance. As I walk in, I am approached by a staff member. I can tell this guy is new, just by the way he is acting. He seems almost nervous, as he walks with his head down. I stop and wait for him to reach me, it's obvious he wants something, god I really hope it's not an autograph. As he reaches me, I notice he must only be in his early twenties. Yup, definitly a new guy. He looks up to me, and tries to offer a smile, but his nervousness hinders it's full effect.
WWE Staff Member:
"Excuse me, Randy."
I watch as he tilts his head to the side, and stares at me almost forgivingly. I can tell he thinks that he's interupting me, that he thinks I might be angry at him for approaching me. I find that a bit odd, as long as he isn't looking for a hand out or a picture and doing his job, theres no reason to be so cautious around me. Well, I take that back, I suppose my actions the past couple years would cause anyone to be hesitant when approaching me... thats a bit of a shame, I suppose. I smile at him, assuringly, trying to make him feel more comfortable. It seems to work, as he straightens up his stance.
"Yes, whats up?"
He lifts up his hand, hadn't noticed it but he's holding a clipboard. He reads over one of the papers, and looks back up at me.
WWE Staff Member:
"I'm supposed to inform you as soon as you arrive that Vince McMahon would like to see you, as soon as possible."
Wonder what Vince wants with me, maybe to go over the show? Well, one can only wonder, afterall it is Vince so it could be just about anything.
"Alright, thank you. I'll head over to see him as soon as I put my stuff away."
He nods at me, then turns and walks away quickly. Guess I didn't make him as comfortable with speaking to me as I had thought, oh well, not my problem.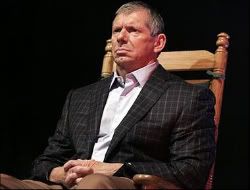 Vince McMahon's Office
March 29, 2010
7:15 PM
It's always a bit worrisome when you are asked to meet with Vince, because you really don't have any idea what he's thinking or what could transpire in the meeting. But, the way I look at it, i'm the best guy on RAW and i'm confident that this can only be something good. As I walk toward his door, I notice how much larger his name on the door is then the ones that some of us have. I laugh a bit, Vince and his tiny creature comforts amuse me. I knock on the door, and hear him invite me in. As I open the door, I see him sitting behind his desk. He's got his "old man" glasses on, and is reading over some documents. He looks up after a moment and smirks, I offer him the same courtesy and take a step inside as I shut the door behind me.
Vincent K. McMahon:
"Ah, I see that you got my message Randy. Thanks for being so quick, take a seat."
He motions with his hand to the chair in front of the desk, I walk over and take a sit. The leather on the back is quite comfortable, I wouldn't mind coming here more often. I watch as he gathers up the papers and puts them in a neat pile, then takes his glasses off and folds them together setting them to the side.
Vincent K. McMahon:
"So, Randy, i'm betting your wondering why I asked you here?"
I don't say anything for a moment, obviously this is a rhetorical question, but I do nod my head yes in agreement.
Vincent K. McMahon:
"Yes, well it's concerning our new program, NXT. As i'm sure you have heard by now, one of the rookies was injured last week. Now, how this is relevent to you is because the rookie i'm speaking of was Darren Young. His mentor, his "pro", was CM Punk who has decided that he would like to step away from that role. So, next week we will be debuting a new rookie to take Young's place, and I would like you to be the man to step in as his pro."
I can tell by Vince's reaction that my face must have given off my utter dissapointment and disdain to training or mentoring any rookie, I have my own path I need to concentrate on and don't need the baggage of some young guy with stars in his eyes and no talent.
"Thats... interesting. I'm not sure I would fit very well into that role though, with all due respect."
Vince strokes his chin with his hand, as he ponders my words. I find myself doing the same, maybe I should look at this as an opportunity. Hell, if my guy won the damn thing that would be quite an accomplishment for me. Not to mention the exposure of being on another show, can't really argue with that.
Vincent K. McMahon:
"I see, well I disagree with you. I think this would be a good thing for you, Randy. You have plenty of talent, and it runs in your family, I can't think of anyone better to mentor a young up and comer."
I don't know what to do, this seems to be happening a lot to me lately. I can't understand whats wrong with me, for some reason I keep getting torn between decisions. I was so certain that I wouldn't accept this offer, and now a second later I feel like maybe I should. Perhaps it would be good to give someone some insight, hell like Vince said theres no one better to have as a pro than me. Plus, it would be ultimately good for the company, right? But.. since when did these things matter to me?
"I appreciate the kind words, Vince. And y'know what, lets give it a shot."
Why not? I just have to shake off the feeling that i'm doing this for the rookie, because i'm really doing this for myself. I'm not that guy who does good things for others... no... theres no time for that. I have to do whats right for me, right? Yeah. Thats right, i'm doing this for me, i'm doing this so I can have yet another accomplishment in my career. To train a nobody into the winner of NXT, thats what this is all about. Right?
Vincent K. McMahon:
"Perfect, I think this will work out just fine. As for your rookie, his name is Nathan Harris, and you'll get a chance to meet him tomorrow night."
Vince reaches his hand out, as do I, and we shake. I offer another smile as I stand up out of the chair and turn toward the door. Well, I can't really take time to think about tomorrow night. In just a little over an our RAW starts and i'll have to focus on doing what I need to do and capatilizing on my momentum from the WrestleMania victory I had last night. As I reach the door and open it, Vince breaks my concentration.
Vincent K. McMahon:
"Oh and Randy, next time make sure you refer to me as 'sir' and not 'Vince'."
I lower my head and shake it a bit, how arrogant of him. But he's the boss, might as well just accept it.
"Alright, SIR, i'll be sure to remember that."
I turn back to see if he caught on to the sharpness of my tone, but Vince is already jumping back into his paperwork. I exit the room, and shut the door. Time to get ready for RAW, and make an impact.
Learning to break kayfabe
Join Date: Jul 2009
Posts: 101
Points: 0
Re: Inside The Mind Of The Viper - A Randy Orton Diary
---
This BTB is certainly very unique, in that we don't get much of an insight into what goes on behind the scenes in WWE so that is very interesting. I also like the way you've depicted Randy - not quite a prick, but not Mr. Goody Two Shoes either. I'll be following this.
Re: Inside The Mind Of The Viper - A Randy Orton Diary
---
I'm definitely going to be following this, you seemed to capture Orton quite well so far, and seeing as it's so different to others, then it's well worth a follow even if it doesn't come off well.
Learning to break kayfabe
Join Date: Oct 2009
Posts: 122
Points: 0
Re: Inside The Mind Of The Viper - A Randy Orton Diary
---
This certainly caught my attention the writing is pretty good as well as the story. I like the NXT thing you have going and I have but one question, is Nathan Harris a created superstar or an actual superstar, I don't mind either way, simply curious.
Re: Inside The Mind Of The Viper - A Randy Orton Diary
---
This is ace and you have a reader here, I was wanting to do something similar and still do, but with Mr.Kennedy.
Re: Inside The Mind Of The Viper - A Randy Orton Diary
---
Thanks for the kind words, guys. Glad I got some readers out of this, i'm having fun writing it thus far and the updates will be regular. I'm working on the RAW update now, and should have it up either later tonight or sometime tomorrow.
Quote:
Originally Posted by
LayethTheSmackethD
View Post
This certainly caught my attention the writing is pretty good as well as the story. I like the NXT thing you have going and I have but one question, is Nathan Harris a created superstar or an actual superstar, I don't mind either way, simply curious.
He is a created superstar, I figured it'd be better to go that route than find a relatively young rookie in real life. There will be more info on him in the future, as he and Orton interact.
Re: Inside The Mind Of The Viper - A Randy Orton Diary
---
I really like this. You have a follower in me, of course. I was thinking of doing this with CM Punk, or something of some sort.
Re: Inside The Mind Of The Viper - A Randy Orton Diary
---
////////////


Monday Night RAW
March 29, 2010
8:50 PM
I finish lacing up my boots, and go to stand up, but stop myself. Instead I sit and put my head in my hands, just thinking about things. I need to figure out what it is I want to accomplish tonight, I need to understand whats going on with me and why i'm finding it harder to be my old self and why I feel regret for things i've done. These two things rival each other, because my goals center around making an impact by taking people out, and this is obviously counter productive to the part of me that wants to stop being so ruthless and thoughtless. God, it annoys me beyond belief, I keep telling myself to just stop thinking about other people and keep doing what I do best. But, for the life of me, I just can't seem to shake this strange sensation to do things right.. or atleast a little more right and a little less savage. I give up on this mental battle with myself for right now, I figure i'll just let whatever happens tonight happen and go from there. I stand up and head for my door, as I open it I see someone approaching down the hall from the corner of my eye. I step out into the hallway, and shut the door behind me, then jerk my head to the side to see who is heading my way. He's wearing a blue wrestling outfit, with the red white and blue all along the side. Yeah, I only need one guess to figure out who this is. Jack Swagger gives me a cocky smile, and grips the black "Money In The Bank" briefcase he won last night a little harder. I turn to face him, and stare at him, actually to be more specific I pretty much stare through him. I think he finds this to be disrespectful, which just amuses me, really who is this guy to have any respect offered to him from RAW's greatest superstar? His smirk falls for a moment, as he passes me, but just as i'm about to walk off I notice he has stopped. I watch him turn around, he's got that same smirk back, jeez you win one match and all of a sudden your entitled to being cocky? Swagger laughs a bit, then steps toward me, I don't move.. I just stare at him, annoyed.
Jack Swagger:
"Randy, Randy, Randy. Y'know, I wanted to congratulate you on your victory last night, quite the accomplishment. What did you win again? Was it a title shot? A Championship? Hmmm.. nope, wow.. all you won was a match agaisnt two former lackies of yours, huh? Bummer, man, but hey atleast one of us had a meaningful WrestleMania."
Swagger lifts his briefcase in the air, I momentarily move my stare from him to the case, then back. I was annoyed before, but now i'm starting to get pissed off.
Jack Swagger:
"You see this, it guarantee's me a Championship match with either RAW or Smackdown's World Champion at any time I choose. I'm the man every superstar in this company wants to be right now, it's too bad you can't say the same anymore."
Before I realize whats happening, I find myself immediatly stepping right in front of Swagger and getting into his face. He flinches a bit, but stiffens back up, as we are face to face now. My anger that got the best of me, is now slowly subsiding, and I find myself letting out a small laugh. I smirk at Swagger and take a step back, then begin clapping. Swagger seems shocked, and doesn't know what to make of my actions. After a moment, I nod at him, as I continue clapping slowly. Yeah, thats right, go ahead and think that i'm sincere in congratulating you. Of course his simple mind does, and he smiles widely. Just as this happens, I stop clapping, and give him a more serious look. His smile falls from his face, as I step back toward him a bit.
"Perhaps you need to get some perspective on just what you 'accomplished', Swagger. You got one victory, one win, and it just so happened to be in a match where the prize was that briefcase that you hold. If you think that makes you any more deserving than me, for a Championship opportunity, you are clearly delusional. What have you done over the past couple years of your career, Jack? NOTHING! You can't name me one thing that you did that was the least bit memorable, or that justifies you being anything more than a filler card superstar. So before you stand there and comment on me, or
my
career, why don't you go prove that your worth something. Because as far as i'm concerned, and Jack I assure you i'm not the only one with this thought process, you are nothing but a one hit wonder."
Before he has a chance to respond, I shoulder him and knock him back a bit, before walking off down the hall. Normally it's not smart to turn your back on someone after verbally assaulting them like that, but in this case, I know that Swagger poses little threat to me. As I turn around the corner, I see that RAW is beginning from one of the television screens. I slowly make my way over, and watch to see whats going to open the show, as I ponder what I plan on doing tonight.
--------------------------------------------------------------------------------------------------------------------------------------------------------------

9:01 PM
The pyro spectacle finishes up, and I watch as the camera's pan through the audiance, all those screaming fans waiting to see a good show. And who would have ever thought that someone like me, after all i've done, could ever be cheered by them. As I shake off that thought, I notice on the monitor that Cole and King are doing the commentary introduction. I must admit, even I miss Jim Ross doing his thing, he was much better than Cole and his "Vintage" annoyance. I turn and lean against the wall, lean my head back against the cold cement of it, and take some time to think. Tonight needs to be MY night, I need to put everything thats going on in my head to the side and make sure that I put myself back on top. I no longer have to worry about Rhodes or DiBiase, now my attention needs to return to becoming the WWE Champion once again. This company, more importantly this brand, needs a deserving Champion. It needs someone who can justifiably hold that title, and John Cena isn't that guy. I've had my feuds with the man, plenty of times, and although I hate to admit it I do somewhat respect the man. Hell, he's a talented guy, there really isn't any denying that. But, talent is one thing, he isn't the complete package. He's a face for the PG era, he's nothing more than a merchandise moving corporate clown, and he doesn't deserve the top spot on RAW. Perhaps tonight I will show him.. wait, what the fuck? I raise my head up off the side of the wall and stare at the screen, seems that Jack Swagger is starting the show. Wow, I really feel bad for the fans, but i'm interested in what he's going to say. Does he really think that having that briefcase elevates him to the main event level, that he's a guy that can carry a show? God, I hope not, because that kid's going to find out the hard way that he's nothing more than a flash in the pan. I cross my arms, and watch as he cockily enters the ring and gets a microphone.
Jack Swagger:
"You people boo me, but did you not see what I did last night? Do you not realize that i'm the next big thing in this company? I'm the all American, American! And soon, you'll all be referring to me as the All American, American.. CHAMPION! Because this briefcase right here, it guarantee's me a shot at one of the brands World Champions at any time I choose. For example, right this very second I could cash it in and defeat John Cena. I could do that, but i'm not going to, not tonight. You see, I figure I have this thing for a long time, and why not wait until the odds are stacked against the Champion? Not that I need any advantages, I mean I am the best wrestler in this company. But, hey, it couldn't hurt right?"
I shake my head, I can't believe this kid thinks he's the greatest thing after winning last night. I try and think of what he's accomplished, ever, and can't find a single thing. The thought crosses my mind to go out there and just punt the unwarranted self-love right out of him, but I figure it isn't worth it. Perhaps though... yes, perhaps that would work. This kid, i'm sure he'd be stupid enough to fall for that if I confronted him. If I could get him to put up his money in the bank briefcase in a match, that would benefit me greatly. When I defeated him, i'd hold the power to cash in on whomever, a luxury only someone such as myself deserves. I get distracted, as I see that Triple H is interupting Swagger. Figures, The Game always looking to stick his big nose in the title picture. Damn, I shouldn't have wasted those punts on his family, I should have used the power of all three of them to take him out once and for all. I watch as he and Swagger go back and forth, both claiming they deserve to be number one contenders. I think i've had about enough of this, it's time to go out there and make them realize why i'm the only one who deserves a shot at Cena. I begin to walk off toward the curtain area, when I see that Sheamus has attacked Triple H from behind. He and Swagger are apparently in the same mindset of taking out the competition, as they both start double teaming the game. I think back to when Sheamus bycicle kicked me in my tag match with Triple H just two weeks ago, and I think back to just ten minutes ago when Swagger disrpescted me. I make a decision that shocks me greatly, I decide to save Triple H from the assault. Well, perhaps saving him isn't the right way to put it, i'm just getting back at two people who have wronged me. I could care less about Triple H... yeah, thats why i'm doing this. I race toward the curtain, passing superstars on my way, who all look at me confused. Probably thinking that i'm heading out to help the two with their assault on Hunter, no doubt. I reach the curtain, I hear my entrance music hit and after a moment I hear the crowd go nuts... seriously, what is wrong with this picture? It perplexes me that things have turned out this way.
As I race down the ramp, Sheamus continues his assault on Triple H, stomping away at him in the turnbuckle. Swagger turns to face me, and gets in a defensive stance. I slide in, and duck a closeline from him, as he turns I toss a couple punches his way. He staggers back, and then kicks me in the gut. I stagger for a moment, as he shoulders me in the back. I sense him behind me, and feel his arm around my neck as he is going to attempt a neckbreaker, but I quickly reverse it and nail him with an RKO. He rolls out of the ring before I can inflict any more damage on him. I turn to see that Triple H has gained control of Sheamus, as he closelines him out of the ring. He turns to face me and looks at me wondering what i'm going to do. I stand motionless, just staring at him blankly, to be honest I still don't know what i'm doing out here. As Swagger and Sheamus head up the ramp, Triple H and I quickly turn our heads to the titan tron where our guest host is speaking.
RAW Guest Host:
"Woah, woah, woah. Hold on just a second. I'm not going to have complete chaos during my time as RAW's guest host, it's not going to go like that tonight. I can see that you all have some issues to work out, and that you all feel that you deserve to be the first to challenge Cena for the WWE Championship. So, what i'm going to do tonight.. we are going to have a tag team match later. Sheamus and Swagger against Triple H... and Randy Orton!"
I'm caught off guard by the loud pop from the crowd, though I guess I should start getting used to that, just because I don't like it doesn't mean they are going to stop. As I look around the arena, I stop at Triple H, we both lock eyes, more than likely he's just as in disbelief as me that we will be teaming up again. Theres definitly no comradarie of any sort between us, hell we absolutely hate each other. But, then again, after what I did to him and his family can I really blame him for hating me? Damn this regret, damn the fact that I feel sort of sorry for my actions, damn these feelings that are just becoming an anchor slowing me down and diminishing my true potential. As these thoughts race through my mind, Triple H eventually shakes his head and exits the ring, as I watch him leave up the ramp.
--------------------------------------------------------------------------------------------------------------------------------------------------------------

9:55 PM
I pace back and forth in the hallway, should I be doing this? I mean it makes sense to get things straight, to make a momentary treaty so I can win tonight, and after all thats what matters. But, just talking to him, it makes me sick to do. Sure, if I could tell him how much I despise him, how much better then him I am now, that would be one thing. But trying to coexist, trying to create some sort of understanding with the man.. thats a whole different thing, thats something I am not looking forward to in the least bit. I stop pacing, and decide to get this over worth, gotta handle this like a band aid and just rip it right off quick. Sure it'll hurt, be a little uncomfortable at first, but it only lasts a second and is necessary. I reach for the door, then stop myself, I probably don't want to just bust in. Not really a good idea, see'ing as how i'm trying not to piss Hunter off. I move my hand up off the doorknob, and knock twice on the door. I hear someone walking to the door, I look at the doorknob as it turns and as the door opens I lift my eyes to Hunter's with my head still cocked down a bit. He tilts his head to the side, and looks at me with anger and frustration.. and I suppose some confusion is mixed in there as well. I can tell he's not going to offer to let me in, so I better just start talking now before he slams the door in my face.
"Listen, Hunter, I know i'm your least favorite person in this world. I know that my actions in the past will always be in the back of your head whenever you see me, or hear my name, and that you will always hate me for what I did. And i'm not here to... apologize, or to try and form any kind of friendship with you. The fact that we despise each other, we need to put it to the side tonight."
Hunter opens the door a little more, as I go to walk in I feel his hand on my chest. He pushes me back a bit, which causes me to tense up as my hands form into fists. After a moment I get a hold of myself and step back, I shouldn't have expected this to go any other way.
Triple H:
"You're right Randy, I hate you. If it was up to me, you wouldn't be in this company anymore after what you did, if it was up to me i'd take my sledgehammer and put it through your skull. And if you think what you did here tonight, coming out to even up the odds against Swagger and Sheamus, has changed any opinion I have of you.. well your wrong. There will never be any kind of respect or friendship between us, Randy, never. But, you're also right when you say we need to put our past to the side tonight, and I can handle that. It doesn't mean I trust you, it doesn't mean I don't expect you to turn your back on me or walk out of the match. The fact is I can't count on a gutless piece of trash like you, and so i'll make this promise to you. If you do anything tonight that I deem as wrong, we will be meeting up again. And this time, Randy, my dream of smashing your face in with my sledgehammer.. it will become a reality."
Before I can respond Hunter slams the door in my face, though it pisses me off to be disrespected in such a way, a part of me understands why it happened this way. A part of me doesn't blame him, envy's him even, for caring so much about people. I never really had to worry about that, and thats what makes me strong, thats what makes me able to be on top. Whatever happens tonight, as of this moment I don't have plans to turn on Hunter. But then again, with the way my mind has been working lately, plans are never solid and can always change.
--------------------------------------------------------------------------------------------------------------------------------------------------------------

10:45 PM
I stand staring at the wall, not really seeing anything, just lost in my own mind. Through the haze of reality I can hear that Sheamus has just made his way to the ring, meeting his tag team Partner Jack Swagger who already came out. It's disturbing to realize where I am on this night, and to think of where I was just weeks ago. I don't know how, or why, such a change happened. And why to me? Just weeks ago, I didn't give a damn about anything or anyone, I only cared about destruction and power. But now, now I actually find myself having moral thoughts and although I still want the power I don't want it at any cost. Is this even real? I half expect to wake up in my hotel room, finding out that this was all just some big nightmare. Hell, I wish for that. But this is reality, this is really happening, and as much as I struggle within myself ultimately I know that these thoughts and feelings arn't going to go away. Perhaps I can just live with them, work around them, if anyone can find a way to be psychotic and dangerous yet still have that moral side, well it's me. Now I hear Triple H's music, this is so surreal. To be teaming with Hunter, it makes no sense and I can't put it in a practical light whatsoever. As I hear his music end, and mine begin, I head out onto the stage. I listen to the crowd as they cheer, loudly even, and I stop on the top of the stage to look over them all. After a moment I make my way slowly, methodically, down to the ring where I meet up with Hunter. He tells me he wants to begin things, I don't argue, let him wear himself out. I just want the glory, I want and need the pinfall.
Tag Team Match
Sheamus & Jack Swagger ~vs~ Triple H & Randy Orton
Quote:
Triple H and Swagger start things off, the two men pace around each other for a bit before Swagger challenges Hunter to a test of strength. As HHH reaches out to accept the challenge, Swagger kicks him in the gut. Hunter bends over holding his stomach as Swagger pounds away at his back. He sends Hunter into the ropes, and nails him with a closeline. Swagger taunts the fans, causing them to boo loudly, as Triple H climbs slowly back up to his feet. He is met by some right hands from Swagger however, as he then gets hit with a suplex. Swagger bounces off the ropes, jumps up, and hits Triple H with a leg drop. He goes for a quick pin, but only gets a one count. He grabs HHH by the hair and lifts him up, but Triple H breaks his hold and starts pounding away. He sends Swagger into the ropes and nails him with a back body drop. He then sends Swagger into the turnbuckle and tags in Orton, who proceeds to stomp away at Swagger. Orton lifts him up and puts him in a headlock, as the referee checks on Swagger to see if he wants to submit. After a few moments, and a couple near pass-outs by Swagger, Jack is able to lift orton and hit him with a back body drop breaking Orton's hold of him. Swagger crawls to his corner and tags in Sheamus, who explodes on Randy with a shoulder block and a scoop slam, followed by a pin for a two count. As Sheamus sends Orton into the ropes, Triple H tags the back of Randy to become the legal man. HHH enters and attacks an unsuspecting Sheamus, he is able to hit a DDT and gets a two count on him. After a while, Sheamus is able to get the upper hand once again, as he and Swagger then continue to tag each other in and out and keep HHH from tagging in the fresh Orton. They work over HHH continueously, keeping him at their side of the ring, and wearing The Game out. The turning point of the match comes when Swagger makes a mistake by jumping off the turnbuckle and trying for a splash, but only connects with Triple H's knees as Hunter lifts them up. As both men lay on the ground, the referee begins the ten count. They both start to crawl to each others respective corner, trying to make a tag. Swagger is able to tag in Sheamus first, but Triple H tags Orton in a second later. Orton comes in and goes straight at Sheamus, knocking him down with a series of punches. He then turns to Swagger, who is back up and closelines him out of the ring. Sheamus is back up, and attempts his bycicle kick, but Orton is able to grab his foot. He drops it and jumps in the air, knocking Sheamus down with a high dropkick. Orton waits for Sheamus to stand up, ducks a right hand, and hits him with his backbreaker. Orton then begins to pound the ground, slithering and ready to go for the kill with the RKO. As Sheamus gets to his knee's, Orton jumps up but Swagger grabs him and spins him around. Orton quickly delivers the RKO to Swagger, turns, and delivers one to Sheamus as well. He goes for the cover, and receives the pinfall victory.

Winners: Triple H & Randy Orton
I roll off of Sheamus, and sit up. I accomplished exactly what I wanted to tonight, I got the pinfall and showed everyone what they should already know, that I am the lone top wolf on RAW. I slowly get to my feet, and look over at Triple H. He nods at me, and then hops off the ring apron onto the floor below. I suppose thats all that he could muster, not that I care. I make my way over to the turnbuckle and climb on top, then I do my pose as camera flashes go off from all around the arena. As I leap down, I feel something smack me from behind as I fall down to the mat. As I turn onto my back I see that Swagger used his briefcase to nail me from behind, then I see Sheamus heading over as well. I get up on my knee's and start pounding Swagger in the gut, then Sheamus, then Swagger. Trying my best to keep them at bay, but eventually the numbers game gets the best of me and the two have me down and are beating the crap out of me. This is the moment that I realize i'm truly alone now, without Legacy I have no one to watch my back or help me out. I realize that these two undeserving bastards are going to make a name for themselves by taking me out, and I can't believe it. Just then I notice that one of them has stopped stomping on me, and soon after the other has stopped too. I also notice some cheering from the crowd, part of me feels like they finally came to their senses and found the hate for me they used to have. Then as I look up, I realize what they are cheering about. Triple H came back and has taken both Swagger and Sheamus out, knocked them over the ropes and to the outside where they retreat. I roll to my side and hold my neck, those bastards are going to pay for this and thats a promise. I am surprised when I see Triple H in front of me, with his hand extended. I slowly reach my hand out to his, and he lifts me up... seriously is this bizzaro world or something? As I try to let go of his hand, he grips it tighter, and pulls me close to him.
Triple H:
"There, now we're even. You helped me earlier, I helped you now. It changes nothing between us, make sure you know that."
Yeah, I didn't think anything had changed, I didn't want it to and never do. He lets go of my hand, and backs off. As he turns his back to me I slouch down and get ready to strike, which the audiance senses as they all yell for HHH to watch out. He slowly turns around, but for some reason I don't take advantage of this opportunity. I easily could have RKO'd him, could have made him pay for his disrespect toward me. But, I couldn't find it within myself to do it. As I roll out of the ring, still holding my neck, I shake my head and find that i'm dissapointed and sick of myself. While this night went well as far as me showing that I deserve a shot at Cena, it also leaves me ashamed of the new morality i've found and this sense of good that has infected me.
---
Last edited by unholy profit; 04-10-2010 at

06:56 AM

.
Posting Rules

You may not post new threads

You may not post replies

You may not post attachments

You may not edit your posts

---

HTML code is Off

---