ECW - Politically Incorrect and Damn Proud Of It!
---
~ ECW - Politically Incorrect and Damn Proud Of It! ~
~ T.D.M Productions ~

For me ECW was exactly what wrestling should be. It revolutionized the business and lid the foundations for the most profitable time in wrestling history. It marked the end of the Rock and Wrestling connection and introduced new wrestlers with new gimmicks, different to what anybody had ever seen, anywhere else. Talent came and went, as did money, but the one constant was the incredible fans. The ECW faithful stood by the company until it's closure in 2001 (fuck WWECW tbf
!). But how about we switch our minds back 4 years before this untimely demise, to 1997, a year when everything looked rosy for Philly's favourite bingo hall and they finally reached the wrestling promise land - better known as Pay-Per-View. This BTB starts immediately after ECW Barely Legal 1997, which was the company's very first pay-per-view. For those of you unaware of what was going on at this time, here's a recap of Barely Legal:

~ ECW Barely Legal ~

~ EC-Dub ~
Joey Styles introduces the event with the Philly fans going wild. Tonight, Pay-Per-View is taken to the EXTREME!!!

~ ECW World Heavyweight Championship ~
~ Dudleyz © vs. The Eliminators ~
The Dudley Boyz come out with Sign Guy Dudley and 'The Quintessential Stud Muffin' Joel Gertner. After Gertner's seemingly endless introductions Saturn and Kronus come out and we get under way. After a 450 Splash from Kronus the challengers hit the Total Elimination and become the new champions. After the match, for good measure, Gertner takes a Total Elimination too, much to the fans delight.

~ The Angry Original ~
Joey Styles announces that Chris Candido is out of his match tonight with a partially torn bicep, and will be replaced by Rob Van Dam. However, Candido is sure to make sure he's on the show. He cuts a promo on all 3 guys in the Number One Contender's Match tonight - Stevie Richards, Terry Funk & The Sandman. Chris claims that he helped start this company so, despite being injured, he should be in the main event. He then promises he will be involved in the event tonight, no matter what it takes.

~ Lance Storm vs. Rob Van Dam ~
Storm and RVD have an ultra competitive match-up, involving 2 steel chairs and plenty of top-notch grappling action. Van Da dominates early on, hitting a Springboard Moosault off of the steel guard rail and a Frog Splash. But Lance weathers the storm (get it?) and fights back before coming close after a Tiger Bomb into a steel chair. However, a moment of hesitation prove to be the Canadian's downfall as he gets caught playing to the fans and gets smashed in the face with a Van Dominator. RVD follows up with a Standing Somersault Smash and gets the win, and for once is actually cheered by the fans for the great performance.

~ The Whole F'n Show ~
However, the cheers soon turn to jeers as Rob Van Dam gets on the microphone. The disrespectful 26 year-old first refuses to shake Lance Storm's hand before cutting an angry promo about not being first choice to face Storm and only being on the card because of Candido's injury. The promo ends on a loomingly ominous note with RVD even hinting that may be we have seen the last of the skilled high-flyer in ECW, saying his win tonight made him even more valuable to prospective employers.

~ Minchinoku Pro 6-Man Tag Match~
The Great Sasuke, Gran Hamada and Masato Yakushiji enter first to respectful applause from the crowd, but their opponents get a much warmer welcome when they are introduced as The Japanese Branch of the bWo. Taka Minchinoku, Terry Boy & Dick Togo have streamer fired around them as the original bWo wish them luck and head to the back. The 6 enter a show stealing performance, striking a perfect balance between high-flying and technicality. The end to this epic encounter finally comes to an end when The Great Sasuke pins his protégé Taka Minchinoku with a bridging Tiger Suplex. After the match everybody shakes hands, but when Sasuke and Taka come face to face, the mentor turn his back and walks away, leaving Minchinoku confused in the centre of the ring.

~ The Franchise Player, Baby! ~
Amidst rampant jeering and surrounded by riot police, Shane Douglas and his squeeze, Francine come to the ring, with 'The Franchise' proudly sporting the belt they screwed Pitbull #1 out of just a few short weeks ago. Douglas pokes fun at Gary Wolfe (Pitbull #1) at ringside and gloats about breaking his neck. The incapacitated Wolfe is forced to it and observe as Douglas proceed to call out his opponent tonight from the back to go one-on-one. Pitbull #2 hit's the ring, immediately clearing house. Everybody knows how much is on the line - not only is Douglas putting up his TV Title, but should Pitbull lose, the masked man who has been following Douglas recently (rumoured to be Rick Rude) must take of his disguise and reveal his identity to the world.

~ ECW Television Championship ~
~ Shane Douglas © vs. Pitbull #2 ~
Pitbull starts well and immediately target the neck of the Champion. However soon Douglas is taking all forms of shortcuts and rule bending to keep his belt. As the riot squad watch on, the two men wage war and try to keep the crowd under control. However, they soon have another mission to complete as Gary Wolfe decides to get involved y hopping over the guard rail and beginning to unload on 'The Franchise'. However, he's soon jumped on by the riot squad and escorted to the back. It doesn't seem to bother Anthony Durante (Pitbull #2) too much as he throws in a section of the guard rail and proceeds to try to use it as a weapon. As the match advances, things get even more extreme and both men trade weapon shot ad pinfalls. Perhaps the closest of which coming when Chris Candido makes good on his earlier promise and gets involved. Pitbull takes him out but the opening allows Douglas to use a Schoolboy Roll-Up, which Pitbull kicks out of at 2 and seven-eighths. The end finally comes when Douglas manages to pull his signature Belly-to-Belly Suplex from absolutely nowhere to pick up the win and retain his title.

~ The Grand Reveal ~
Seemingly making good on his promise, The Masked Man appears on the ramp wherein a signature Rick Rude robe and struts to the ring. However, The Rude One says he will only unmask if he gets Francine, before planting a passionate kiss on her. However, a furious Douglas attacks from behind and takes the Masked Man down to his knees. He then proceeds to rip the mask off. All eyes shoot to the face, expecting Rick Rude, but what they get is much, much different. To everyone's surprise (and the fans delight), it turns out 'Bulldozer' Brain Lee was under the mask. Meanwhile, one of the riot guards enters the ring and takes of his helmet, and this time…It Is Rick Rude!!!! Douglas doesn't see him but he sure feels it when Rude smashes him in the face, which is followed by a Chokeslam from Brian Lee, with which Lee firmly announces his departure from The Triple Threat and his new alliance with 'Ravishing' Rick Rude. Candido, Douglas and a still smitten Francine all quickly make their way to the back, leaving Rude and Lee celebrating their achievements and anarchy they caused right here in the ECW Arena tonight.

~ The Ultimate Grudge Match ~
~ Taz vs. Sabu ~
After months of build-up, these two men finally go head to head in the centre of the ring. Taz enters first will Bill Alfonso along side him, and almost as soon as 'The Human Suplex Machine' is in the ring, Sabu sprints through the crowd and slides into the squared circle himself. The two men beat the holy crap out of each other and brawl all over the arena. Taz targets Sabu's neck through out, even Taz-Plexing him through a table, and eventually finishes him off with the Tazmission rendering ECW's Evel Knievel unconscious. The fans applaud the great effort shown by both men, as Taz orders a microphone from ringside…

~Now That's What I Call A Double Turn ~
As his music cuts, Taz tells Sabu to listen closely as he tells his opponent that although Sabu got choked out tonight, he gave Taz the greatest fight of his life. The machine also tells Sabu that he is willing to give him a re-match any time he wants, before closing with an offer of a hand-shake. The fans applaud as the cautious Sabu eventually accepting the offer. The two men embrace and Sabu lifts Taz's arm up into the air in victory. The fans applaud this incredible show of sportsmanship, but as always in ECW, the tranquillity doesn't last long, as Rob Van Dam sprints down to the ring. The stunned fans watch on as RVD attacks Taz from behind, and it's not long before Sabu joins in on the act, effectively turning himself heel. The fans can't believe it as the new alliance go after their target viciously, repeatedly stomping and punching his limp body. Things get even worse for at though as Sabu hits him with an Arabian Facebuster and putting him through a table, but perhaps the most painful event comes when Taz's own manager, Bill Alfonso, turns on him too, by removing his Team Taz shirt to reveal a new T-Shirt, one emblazoned with the face of Sabu. RVD the brigs an end to the brutality, by making another ominous announcement - "I Love to work Monday's". It looks to all that Alfonso's selling out has formed a new force in ECW, on which could prove the downfall of 'The Human Suplex Machine'. That's of course, if they stay in ECW which after RVD's announcement, looks uncertain.

~ The Innovator Of Commentary? ~
Joey Styles introduces his special guest commentator for the next match, Tommy Dreamer…but of course the crowd chants for Beulah, who is in accompaniment.

~ #1 Contender's Match ~
~ Stevie Richards vs. Terry Funk vs. The Sandman ~
The winner of this Three Way Dance gets a shot at the ECW champ, Raven, immediately following this match. It's different than a WWE Triple Threat match in that the match isn't over on the first pinfall, but it's an elimination match. The entire Blue World Order hits the ring to kick things off. Sandman, of course, busts himself open with a beer can before the match even starts, with 'Enter Sandman' blaring out of the speakers. Funk gets a great reaction on the way out and is clearly the most over in the ring - but the question remains, can he pull it off at 54 years of age? After a titanic tussle, Terry and Sandman decide to form an alliance again and they both Powerbomb Stevie and finally get the pin to eliminate him. The crowd doesn't like that one. Sandman slugs away on Funk, but gets backdropped to the outside and lands on Richards. He finds a strand of barb wire under the ring, but gets hit with the piece of sheet metal that the garbage can was wrapped in before he can use it. Funk commandeers the barb wire, which is wrapped in streamers by the way, and whips Sandman with it, but he comes back by hitting him with the piece of sheet metal. Sandman wraps the barb wire around his own body and runs into Funk, and then comes off the top rope with a legdrop, but it only gets two. Stevie distracts Sandman, allowing Funk to put the garbage can on his head and Richards hits the Stevie-kick and Funk follows with a moonsault to get the pin. Funk lays on the mat as he is announced as the winner, and he will tae on Raven for the strap, right now!

~ ECW World Title Match ~
~ Raven © vs. Terry Funk ~
Raven immediately runs out and goes to work on Terry Funk, nailing him with the title belt and stomping away. He grabs a chair and sets it up in the middle of the ring and then hits a drop toe hold on Funk, causing Terry's face to crash into the chair. Funk is busted open and Raven goes to work on the cut. They bring the doctor out to take a look at Funk, who is bleeding like a stuck pig, and Dreamer calls bullshit. The crowd chants for Tommy, but he promised Terry he would not get involved in the match. Terry is bleeding all over himself and the ring, and Raven keeps hammering away on the cut. Raven drags Terry to the outside and then Suplexes a table on top of him, then grabs another table from under the rings and sets it up. He puts Terry on top of it, gets back into the ring and dives over the top rope and crashes Funk through the table. He even punches out the doctor just to be a dick. He calls the entire Raven's Nest out and hits a sitdown Powerbomb on Funk. Raven gets on the mic and promises to end Funk's career in front of Tommy Dreamer by chokeslamming him through three tables off of the Eagle's Nest, just like they did Tommy. Dreamer stands up to confront Raven, but Big Dick Dudley (fresh out of jail) comes from behind with a garbage can shot as Raven DDTs the referee. Big Dick tries to Chokeslam Tommy through the three tables, but Tommy goes low to stop it and shoves Dick off the landing and through the tables…OH MY GOOOOOOOOOOOD! Tommy beats the shit out of all of the Raven's Nest members and makes his way to the ring. He DDTs Raven in the ring to a big pop, but it only gets two. It looks like Funk may have just missed his big chance but from nowhere he pulls out a Small package and gets the pin and the title for the upset and the HUGE pop.

------

~ Hall Of Champions ~
Terry Funk - ECW World Heavyweight Champion
Shane Douglas - ECW Television Champion
John Kronus - ECW Tag Team Champion
Perry Saturn - ECW Tag Team Champion

~ Roster ~
Balls Mahoney
Bam Bam Bigelow
Big Stevie Cool
Brian Lee
Buh Buh Ray Dudley
Chris Candido
Chris Chetti
Da Blue Guy
D-Von Dudley
Hollywood Nova
John Kronus
Lance Storm
Little Guido
Mikey Whipwreck
Mustafa Saeed
New Jack
Perry Saturn
Raven
Rob Van Dam
Sabu
Shane Douglas
TAKA Minchinoku
Taz
Terry Funk
The Great Sasuke
The Sandman
Tommy Rich

~ Valets/Managers ~
Sign Guy Dudley - Manager of the Dudley Boyz
Joel Gertner - Personal Ring Announcer for The Dudley Boyz
Francine - Valet of 'The Franchise' Shane Douglas and The Triple Threat
Bill Alfonso - Manages Rob Van Dam and Sabu
Beulah McGillicutty - Valet of Tommy Dreamer
Rick Rude - Manager of Brian Lee

~ Stables/Tag Teams ~
The Eliminators - Perry Saturn and John Kronus
The Dudley Boyz - Buh Buh Ray and D-Von Dudley
RVD and Sabu
The bWo - Big Stevie Cool, Da Blue Guy and Hollywood Nova
Raven's Nest - Raven, Stevie Richards and Big Dick Dudley
The F.B.I - Little Guido and Tommy Rich
The Triple Threat - Shane Douglas and Chris Candido
The Gangstas - New Jack and Mustafa Saeed

~ Other On-Air Talent ~
Paul Heyman - The Boss (Appears Rarely)
Joey Styles - ECW Commentator and Backstage Interviewer
Jim Molineux - Senior Official
Lance Wright - Nothing But Hype

Bob Artese - Ring Announcer
Stephen DeAngelis - Ring Announcer

------

Okay, with that out of the way, it's time to strap yourselves in and prepare to take a ride into my mind. Thanks for your time and I hope you all enjoy this thread (as log as I don't lose interest before even one show
. First Hardcore TV is in my head, just needs to be put onto the screen. Wish me luck!
---
Rest In Peace
Mitsuharu Misawa
June 18th 1962 - June 13th 2009
---
Last edited by The Dolphin Master; 06-14-2009 at

06:03 AM

.
Re: ECW - Politically Incorrect and Damn Proud Of It!
---
This looks promising, and I think once you add your first show it will get better. And as long as you stay away from TNN I think your ECW should be fine.
---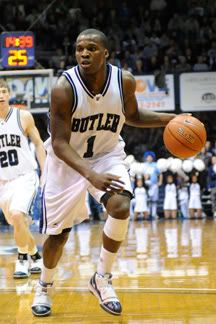 My BTB-Bill Gates Presents the Gates Fighting Corporation-check it out
Asking SCOTT STEINER for Wrestling Advice
Join Date: Mar 2007
Posts: 356
Points: 0
Re: ECW - Politically Incorrect and Damn Proud Of It!
---
MARK OUT! Its good to see some retro ECW in this forum, with some sleazy low-budget violence, and you chose the PERFECT time. Post-Barely Legal, fans could really feel that ECW had hit a turning point and had the potential to get bigger and bigger. I have high hopes for this BTB especially since you seem like a solid diary.
Posting Rules

You may not post new threads

You may not post replies

You may not post attachments

You may not edit your posts

---

HTML code is Off

---