Jman presents: Nature Boy Wrestling... WOO!
---
OOC: I've finally got the passion to write again. This is my first BTB in about 8 months. Please go easy haha
Quote:
Seeing the decline of WWE and TNA and wrestling in general, Ric Flair decided to mix things up and began talking to main TV Networks such as ABC and CBS looking to get a time slot for a TV show so that he can create a wrestling company to attempt to rival TNA and WWE. CBS was not interested at all and ABC offered a graveyard slot for a show that would have to be rated PG. Knowing that to get somewhere in a business as rough as this the show would have to be rated at least TV-14. So he set out to look for TV networks willing to give a primetime slot and willing to have a somewhat risky show. Ric Flair began talking with the president of TBS William Burke. Burke, a fan of wrestling himself, quickly came along to what Flair was trying to sell him and agreed to a one year contract, but on two conditions. It would be a one hour show from 8PM to 9PM rather than two hours, and if it is succesful then it will be moved to a two hour show after the season finale of TBS's new show "Meet the Browns". The second condition was that Ric Flair could sign at least three BIG names to hook people in. Flair promised him he already had four people ready to jump ship if the deal fell through. Flair and Burke shook hands and signed the contract, making it official. Flair and Burke set out to work getting a set and coming up with a name for the new company. Flair purchased a six sided ring much like TNA's to seperate himself more from WWE, the main competition. Before coming up with a name for the company Flair has already announce three major signings!

Making a return from MMA to come back into wrestling, a big fan of Flair and his work, is Brock Lesnar! Lesnar is said to be the franchise face of Flair's new company.

Flair noticed that alot of the TNA "frontline" were not liking how things were ran and quickly jumped on the oportunity to sign big names. Flair took perhaps the two biggest names in TNA in AJ Styles and Samoa Joe! Styles' contract was coming to an end and he stated that if things didnt change he would leave, Jeff Jarrett said he respected AJ Styles resiliency but that he liked the way things were going in TNA, so AJ refused to resign. Samoa Joe's contract was bought out after Flair promised him he would be a household name in mere months and have 'some' creative input in the storylines.

A month before the set date for the debut of the new show, Burke and Flair finally came up with a name for the company. It will nowbe known as Nature Boy Wrestling and the Tv show wil be called SuperNova!

Just weeks before the debut of the new show, Flair attended a Raw that was held in his hometown of Raleigh, North Carolina to try and recruit more members, and it paid off in a big way as he signed FIVE superstars and got some more to consider jumping ship.

These five Superstars are, MVP, Mr. Kennedy,Elijah Burke, Jack Swagger, John Morrison. None of these superstars were hapy with the way they were being treated in WWE and wanted to be "The Start of History" as Ric Flair put it. MVP and Mr. Kenedy are rumored to be Main Event players in Nature Boy Wrestling

Ric Flair also got many superstars to consider in the like of CM Punk, JTG&Shad, Shelton Benjamin and Charlie Haas, Umaga and Rey Mysterio.

Flair then flew to Orlando for a taping of TNA Impact! to meet with Mick Foley about talking to some superstars. Jarrett was very unhapy with Flair for taking two major players but was finally convinced to oblige by Mick Foley due to the fact that Flairs company could help take down WWE.

Flair met with many superstars such as Alex Shelley, Christopher Daniels, LAX, Sting, Kurt Angle, James Storm and Robert Roode.

After about a week of negotiating, Shelley, Daniels, Homicide, Hernandez, Storm and Roode all agreed to contracts but Sting and Kurt Angle politefully declined Flairs offer.

Also signing with Nature Boy Wrestling is Umaga, JTG, Shad, Shelton Benjamin and Charlie Haas. CM Punk declined Flairs offer after winning the World Heavyweight Championship and "Getting some respect from the people in the back".

Flair made two more signings just days before the debut of NBW SuperNova!

The Signings are Monty Brown who is itching to get back into a wrestling ring and actually get a push, Chris Harris who is expected to return as a teamate of James Storm to recreat AMW.
PPVS:
January: Adrenaline Rush
February: Showtime!
March: On The Edge
April: No Remorse
May: Breaking Point
June: Deadly Game
July:Breaking Point
August: Kick Start
September: Jail Break
October:Time Crisis
November: Guilty Pleasure
December: Cold Winter Nights
Rosters
Brock Lesnar
MVP
AJ Styles
Mr. Kennedy
Samoa Joe
Elijah Burke
Monty Brown
JTG
Shad
Alex Shelley
Christopher Daniels
Homicide
Hernandez
John Morrison
Shelton Benjamin
Charlie Haas
Jack Swagger
Umaga
Robert Roode
James Storm
Chris Harris
OOC: I thought i'd just post the signings write away rather then spanning it out over a few days. Comments/Criticism welcomed
---
Re: Jman presents: Nature Boy Wrestling... WOO!
---
OOC:Nobody at all?? alright, well here goes


SuperNova Preview
Nature Boy Wrestling is here! Woo!
The first SuperNova wil be a two hour special in which Flair is going to introduce NBW to the world and he has already stated he is going to announce the main event for the first PPV KickStart.
SuperNova is gonna start of with a bang as AJ Styles will take on John Morrison in the first match ever.
James Storm and Chris Harris have put their differences aside and they are going to reunite Americas Most Wanted.. Where will Robert Roode fit in?
The debut of SuperNova see's the return of many superstars into the wrestling ring such as Brock Lesnar and Monty Brown! Tune in to see who they face.
Confirmed MAtches for SuperNova:
AJ Styles vs. John Morrison
LAX vs. Alex Shelley and Umaga
Only two matches confirmed so there is bound to be some great matches added for this debut edition of SuperNova!
All this and much more on The debut show of SuperNova!
Tune in to TBS at 8PM for the Debut of SuperNova!!


OOC: Show'll be up either tomorrow or the next day
---
Re: Jman presents: Nature Boy Wrestling... WOO!
---
OOC: I hate to be a hypocrite by telling people not to triple post but nobodys posting and I want to put the show up so...

SuperNova! Wednesday August 5

No Pyro, No special videos, we cut straight to Ric Flair who is standing in the Ring with a Mic in hand, the crowd is going crazy as they are all witnessing history in the making. Flair lifts the Mic to his lips and the crowd pops even more causing him to drop the mic down to his waist again. The crowd finally calms down so Flair can talk.

Flair: Welcome to NBW! Nature Boy Wrestling! Wooo!! Tonight is the start of history, parents put the kids to bed because this isnt WWE, we are going to get extreme! To start things off I will announce the Main Event for the Pay Per View KickStart! Which will be in four weeks on Sunday August 30th. It will be a six man, Elimination Chamber match!(Huge Pop) We will start the qualifying matches tonight as in the very first main event of SuperNova, Brock Lesnar will face Jack Swagger!(Pop for the match announcement) Another Qualifying match is scheduled for tonight in the form of Samoa Joe vs. Mr Kennedy!(Huge Pop!) Now, I'm done talking, so... Welcome to SUPERNOVA!!

The camera fades to black as a video shows highlighting the wresters signed to NBW such as Brock Lesnar, AJ Styles and Samoa Joe.

The camera cuts to the ring after the video as we are getting ready to kick off the first match.

Josh Matthews and Matt Striker are introduced as our announce team as they take their seats at the announce table.

Matthews: Well ladies and Gentleman let be the second person to welcome you here to..

Striker: Nature Boy Wrestling, Woo! And already Ric Flair has announced a huge Main Event for the first PPV KickStart. Now you can be the third to welcome everyone Josh.

Matthews: Ugh, already Matt? Alright well folks, that is right an Elimination Chamber match at KickStart which is just 4 weeks away. So let me be the third to Welcome you to..

John Morrisons music hits and cuts off Josh Matthews as the crowd showers him with boos. Morrison does his slow motion entrance and as soon as he enters the ring AJ Styles music hits and the crowd erupts for AJ.
AJ comes out and plays to the crowd which pumps the crowd up even more. AJ gets in the ring and Morrison doesnt want to wait as he attacks AJ causing the ref to ring the bell and start this match.

AJ Styles vs. John Morrison
Very high paced fast action match with lots of high flying moves that is pumpin up the crowd. Morrison goes for a cross body but is met with a dropkick from AJ. Morrison rolls out of the ring to regain his breath but AJ flips over the top rope and lands on Morrison! AJ gets up and throws his arm out, taunting Morrison. AJ rolls Morrison back into the ring and goes to lift him up but Morrison rolls him up! 1,2,No! AJ kicked out at the last second! Morrison kicks AJ in the stomach and goes for the moonlight drive but AJ somehow wiggles out of it and hits a huge Pele! Morrison falls to the ground and AJ quickly pins him. 1,2, NO! Morrison kicks out! AJ cant believe it! The fans are on their feet for the first match of SuperNova history. AJ lifts Morrison up again but gets pushed back into the ropes and hit with a superkick! Morrison see's his opportunity and climbs the ropes. He goes for a corkscrew moonsault but AJ gets his knees up causing Morrison to hurt his ribs! AJ gets up and grabs Morrison and hits the Styles Clash! 1,2,3!! It's over! AJ Styles picks up the victory over Morrison in the first match of NBW!

Striker: John Morrison put up one hell of a fight. But it came down to experience which AJ Styles showed he has more of.

Matthews: That he did Matt, but what a great way to kick off SuperNova and Nature Boy Wrestling!

We cut to commercial as AJ celebrates in the ring.

We come back from commercial and Jonathan Coachman is back as a backstage interviewer. Coach is standing with MVP.

Coach: I'm Jonathan Coachman, and I'm here with the number one playa Montel Vontavious Porter, MVP! MVP my man, hows it going, I wanna get your thoughts on leaving WWE and joing NBW, and what do you have in store for everyone on the NBW roster?

MVP: Coach, I left WWE because I was treated unfairly, a black man cannot get far in WWE so I left to somewhere that i wont get held back because of my race and I can show that I have superior skills compared to everyone else, I mean who's my competition? Samoa Joe?(pop) AJ Styles?(pop) Brock Lesnar?(Huge Pop) These guys cant stop me, I am the MVP of NBW, I'm not alone though, I bring with me four superstars that have also been held back because of their race.

MVP is joined by JTG,Shad,Elijah Burke and Monty Brown.

MVP: We are the Black Panthers, and we are going to take Nature Boy Wrestling by storm. We have the Greatest Wrestler alive today in.. Me! MVP! We have the second greatest wrestler alive today in Elijah Burke, this kid is destined for greatness. We have the muscle to let you know not to mess with us in Monty Brown, and the greatest Tag Team in JTG and Shad, Cryme Tyme! Next week I begin my path to the World Championship as I face Christopher Daniels in an Elimination Chamber qualifier. Tonight, us Black Panthers issue a six man tag match to anyone ballsy enough to take it. JTG,Shad and Elijah vs. any three superstars in the back. And that, is Ballin!

MVP lifts his chain up to show the camera and then slams the mic into Coaches chest and the Black Panthers walk away to get ready for their open challenge match later tonight.

Coach: Well you heard it here folks, MVP has a group of friends with him called the Black Panthers and you know they're not gonna take anything from anybody. Our next match is the unlikely team of Alex Shelley and Umaga taking on Homicide and Hernandez. It's up next!

~Commercial~

Matthews: Hey Matt, can you believe it, already on the first episode we have probably one of the biggest stables in history, The Black Panthers led by MVP.

Striker: Well for those of you that dont know, The Black Panthers was an African-American Organization alive in the 1960's and early 70's that promoted Black Power and self defense.

Matthews: Well thanks for the history lesson partner, speaking of power, the Samoan Bulldozer Umaga is in action next!

LAX vs. Alex Shelley and Umaga
This match has seen Umaga just dominate Homicide. Alex Shelley tagged himself in once but Umaga superkicked him off the rope not allowing him to come in. Homicide keeps trying to mount a comeback but everytime he does he gets hit with a high impact move. Homicide bounces off the ropes and goes for a clothesline but Umaga catches him and lifts him onto his shoulders and drops him with a samoan drop! Umaga gets up and turns into a punch from Shelley, Umaga is furious! Umaga goes after Shelley and grabs him outside the ring. On the inside Homicide got the tag to Hernandez and Hernandez quickly made his presence felt as he suicide dives to the outside and hits Umaga and Shelley as Shelley was begging Umaga for them to work as a team. Shelley shoved Umaga into the flying Hernandez and quickly got out of the way. Shelley rolled into the ring as Hernandez got back up but Shelley didnt realize that Homicide was up and Homicide hit Shelley with the gringo killah!! Homicide pins Shelley! 1,2,3!! LAX wins! Umaga is pissed! Hernandez and Homicide's teamwork proved to be the main factor in this match!

Striker: Umaga and Shelleys miscommunication helped LAX win this match as Shelley wanted in but Umaga wouldnt let him.

Matthews: Wait a minute whats Umaga doing??

Umaga rolls back into the ring and lifts Shelley to his feet and hits him with a huge samoan spike!! Umaga is furious that Alex Shelley lost him the match! Umaga is on a warpath he grabs the referee and hits a huge samoan drop on him! He superkicks Hernandez and Samoan Spikes Homicide!! Umaga cant be stopped until Samoa Joe runs out!!! Samoa Joe slides into the ring and starts trading rights and lefts with Umaga. Umaga goes for the Samoan Spike but Joe ducks it and gets behind Umaga and locks in the coquina clutch!! Joe wont let go until security breaks them apart!!

Matthews: Samoa Joe perhaps saved three of his good friends from TNA in Homicide, Hernandez, and Alex Shelley.

Striker: Well you know that Joe is always gonna be looking out for his friends from TNA and the indies. But I think he had just seen enough of the Samoan Bulldozer attacking everyone like that. It was mayhem and Ric Flair should be grateful Joe saved those superstars from getting severely injured.

~Commercial~

We come back from commercial to find Coach catching up with Samoa Joe.

Coach: Joe! Joe! Why did you just attack Umaga??

Joe: Coach, I didnt attack Umaga, I saved three of my good friends, Umaga was on a warpath and couldnt be stopped, I had to make sure he didnt hurt anyone. If Umaga wants to fight, I'll take him on next week, I have business to handle tonight.

Joe leaves quickly and pushes open his locker room door and slams it on the camera.

We cut back to the ring as it is time for the Black Panthers open challenge match!
The Black Panthers music hits as they come out to the ring. The familiar music of Americas Most Wanted hits and the crowd erupts! AMW is joined by Robert Roode who was in a team with James Storm before leaving TNA. Everyone is trying to figure out where he stands in this team. MVP grabs a microphone and Monty Brown stands next to him like a bodyguard.

MVP: Wow, AMW makes their return oh no! You guys won what 5 tag team championships? Before TNA even had a TV show, you guys are not a big deal, and to make it even worse you have a third guy in Robert Roode that doesnt know where he fits in. This should be a fun warm up for us. AMW you guys are just two drunk rednecks, much like this crowd(heat) and Robert Roode, you have all that money and still cant get a girl? Come on bro, two drunk guys and a guy with a bunch of money.. I dont even wanna know what you guys did to warm up for this match. But Storm and Harris, I'd watch out for Roode when your drunk, he looks like the type of guy to take advantage.

Roode goes to attack MVP but Brown steps up and gets in his face. Roode backs up a little it and this match is about to get underway!

Matthews: Woah, tensions are high for this match as the Black Panthers team for the first time ever and AMW teams for the first time in 3 years!

Striker: Well don't forget about Robert Roode, some people have been saying he doesnt want to be on the outside looking in with this tag team. I for one think they could be a great faction, possibly to even rival the Black Panthers

~Commercial~

Black Panthers(JTG,Shad,Elijah Burke) vs. Americas Most Wanted and Robert Roode
This match has been pretty back and forth as the crowd pop every time AMW does one of their double team moves that they're known for. The ref gets accidentally bumped by Shad causing Burke and Brown to interfere. Brown knocks Roode off the apron onto the ground and its a 5 on 2 assault as the black panthers are dominating AMW. Brown hits the pounce on Storm and MVP is about to hit the playmaker on Harris but Roode slides in with a chair and the Panthers roll out of the ring. Harris gets up and looks at Roode, and Roode takes his head off with a huge chair shot!!! Roode just turned on Storm and Harris! Roode looks at MVP and slides the chair out of the ring and leaves. Burke slides in and pins Harris as the referee comes to. 1,2,3!!!!
Winners: The Black Panthers

Matthews: Damn that Robert Roode, he turned his back on his good friend just because Chris Harris reunited with him.

Striker: I knew it! Roode is his own man, thats why he is gonna be such a big player in this orginization.

Matthews: But still, he didnt have to turn on him in the middle of his first match back with AMW.


The Black Panthers cotinue the assault on AMW until security comes and stops the Panthers from doing further damage. MVP has the Panthers leave and they walk to the back as we cut to the Coach again who is now standing with Jack Swagger.

Coach: Jack, tonight, you get to compete in the main event for the first ever SuperNova as you take on one of the biggest stars today in Brock Lesnar. Can I get your thoughts?

Swagger: Coach, I am where i deserve to be, in the main event of a company that offers oportunities to actual wrestlers in the WRESTLING business. Not people that sleep with the boss' daughter or people that own their company. This is wrestling, the place where wrestlers excel, and thats exactly what I plan on doing tonight, after I face Brock Lesnar, many people think of me as the underdog, which is a first for me, but I wil still compete like i do night in and night out, to be the best that I can be..

Swagger is cut off by a WOO! from Ric Flair. Flair takes Swaggers mic and gets in his face.

Flair: Now you just made some good points their Jack, this is a company where the hard working wrestlers wil excel, but see you said something that was a shot to the heart for me. I know you were talking about one of my closest friends in Triple H when you said people that sleep with the boss's daughter. Now Triple H may be ridin that like Space Mountain, but that is not how he got to the point where he is at today! He is a better wrestler than you can ever wish to be and he is sure to go down as the SECOND greatest wrestler ever. Jack Swagger, you do not want the owner of your new company on your bad side, so I'm gonna let you slide this one time. But I am gonna teach you a lesson, so tonight, your match with Brock Lesnar has now been changed to a No-DQ Match! WOO!!

Flair pushes the mic into Swaggers chest and struts off as Swagger looks on in disbelief. Swagger gives Coach the Mic and walks away slowly

Striker: Ric Flair just made a drastic change to the Main Event tonight, when The All American American Jack Swagger takes on The Main Attraction Brock Lesnar.

~Commercial~

Samoa Joe vs. Kennedy
The match stars off with Joe in control and Joe is just picking apart Mr. Kennedy trying to prove that he is the best of the best in NBW. Joe knocks down Kennedy with a running dropkick. Kennedy uses the ropes to pull himself up and Joe grabs Kennedy and goes for the coquina clutch but Kennedy holds onto the ropes and as the ref is making the count for Kennedy to let go of the ropes he gives Joe a low blow by kicking backwards. Joe staggers back and Kennedy grabs him and hits the Mic Check! Kennedy smirks as he realizes his chance to be the first in the Elimination Chamber match is three seconds away. He goes for the pin but someow Joe kicks out at 2!! Kennedy cant believe it and gets in the refs face asking how it was only two. Kennedy gets up and kicks the bottom rope. Umaga's music hits and Kennedy stares at the ramp as Umaga starts walking down. Joe gets up and walks over to the ropes and starts yelling profanities at Umaga and is met from behind by Mr. Kennedy who turns him around and hits another Mic Check! Kennedy goes for the pin again and puts his feet on the ropes for more leverage. The ref doesnt see his feet and counts the pin. 1,2,3!! Kennedy wins!! Kennedy is the first entrant into the Elimination Chamber match at KickStart.

Matthews: Kennedy cheated to win! And if it werent for Umaga coming down to the ramp and distracting Joe then Joe would be the first entrant into the Elimination Chamber match and he would have a chance at becoming the first ever NBW world Champion!

Striker: Umaga, I hate to say this but I think Umaga should be the one scared right now, as he just aggravated Samoa Joe, which is one thing you never want to do, even if you are Umaga.


Umaga slides into the ring as Joe is getting up and hits Joe with a samoan spike! Joe falls to the canvas and rolls over to the turnbuckle and sits up in the corner as he tries to regain his breath Umaga sees an opportunity and hits the Samoan Bulldozer! Joe's head snaps back with such great force! Joe looks knocked out as Umaga looks at his handiwork with pride. The crowd is giving major heat and throwing plenty of trash into the arena at Umaga, Umaga taunts and we cut to commercial.

Striker: Maybe I was wrong, maybe Joe is the one that should be scared. Umaga just decapitated Joe.

Matthews: That was a despicable act from the Samoan Bulldozer. You know Joe is gonna want his revenge, and soon.

~Commercial~

It's almost main event time as Coach is standing with Brock Lesnar for his first appearance on NBW.

Coach: Folks I am standin here with the Main Attraction in Nature Boy Wrestling, Brock Lesnar!(Huge Pop) Brock, what made you return to wrestling.

Brock: Well Coach, after becoming the UFC World Heavyweight Champion I felt as if I had accomplished everything I could in an MMA Octagon, my passion for wrestling kicked in even more when I heard that Ric Flair was starting his own promotion to rival the WWE. See me and Vince did not leave on good terms so I figured if I was gonna get back into wrestling, it'd be either TNA or the indies. Then I was approached by Flair and he said he was trying to start a new promotion and if I wanted to be part of it, then I would be. I made my mind up right there.

Coach: OK, in your first wrestling match in a couple years you face the All American American, Jack Swagger, another collegiate champion in wrestling. What are your thoughts on that match, and if you win then you'll be entered into the Elimination Chamber along with Mr. Kennedy and four other superstars to be named later.

Brock: Coach, I will be in that Chamber match, Jack Swagger is an amazing athlete and wrestler, I wouldnt mind having him as a partner when he gets some more experience, and thats saying something cause I work alone. But Swagger is not main event material yet, and I plan on givin it to him to show what actual Main Event players are like. Swagger, I am the Main Attraction, so get ready for action.

Brock hands Coach the Mic as we hear Swaggers music play and then we cut to the arena where Swagger is getting booed as he enters the ring.

Lesnar comes out and the crowd pops more than they have all night. Lesnar does his old entrance as Pyro goes off and he gets to the ring and jumps onto the apron and more pyro goes off. Lesnar gets into the ring and this match is underway.

Matthews: Well its Main Event time as Lesnar and Swagger are staring each other down. One of these superstars is going to be entered into the Elimination Chamber match. Who will it be?

Striker: Because of my smarts, I know who is going to be the winner of this match, but I have decided that I wont spoil it for anybody..

Matthews: oh gimme a break.

Striker: I wish I could give you a break

Matthews: wait what?

Striker: I'll give you a break to stop talking and I'll call the whole match how about that?

Brock Lesnar vs. Jack Swagger
No ring rust for Lesnar as it is a pretty back and forth match with alot of takedowns and submissions. Not your normal No-DQ match as their hasnt been one dirty move, yet. Swagger has been trying to get away from the wrestling because of how great Lesnar is on the mat and he goes to irish whip him and Lesnar picks him up on his shoulders in position for the F5! Swagger slips off and lands behind Lesnar, Swagger drops to his knees and gives Lesnar a low blow! Lesnar falls to his knees and then on his face holding his groin. Swagger slides out of the ring and grabs a steel chair and throws it in the ring and then grabs a table and throws it in the ring! Swagger slides in the ring as Lesnar is getting to his feet and Swagger picks up the chair and slams it into Lesnar's face! Lesnar falls on his back holding his head. Swagger sets up the table in the middle of the ring. Swagger helps Brock up and kicks him in the gut and tries for the gutwrench powerbomb but Lesnar lifts him up on his shoulders and hits the F5 through the table!!! The crowd is going crazy chanting N-B-W! Lesnar gets up and smiles then pulls Swagger off the broken table and pins him. 1,2,3!! Brock Lesnar has joined Mr. Kennedy in the Elimination Chamber match!

Striker: I knew it, I knew Lesnar would win.

Matthews: Oh shut up Matt, you had no idea.

Lesnar gets up and starts taunting until he turns around into a T-Bone Suplex from Shelton Benjamin! Haas quickly joins Benjamin in the beatdown and then Swagger joins in too. Swagger grabs a mic as they kick Brock Lesnar out of the ring.

Swagger: Brock Lesnar, you are not the main attraction, I, along with the Worlds Greatest Tag Team are who the people pay to see. We are the real main attraction. We are The All Americans. We are a team you dont want to mess with..

Swagger sees Lesnar getting back up and drops the Mic as Lesnar trades rights and lefts with Benjamin and Haas. Brock throws Benjamin over the top rope and lifts Haas up for an F5 and hits it! Swagger rolls out of the ring to avoid further damage from Lesnar. Haas rolls out of the ring and The All Americans leaves up the ramp while Brock taunts as the show comes to an end.

Matthews: WOW! Two great teams formed in one night, Swagger and The Worlds Greatest Tag Team are surely a forced to be reckoned with.

Striker: Yeah but not by Brock Lesnar as he clearly showed The All Americans that he IS the Main Attraction and he is NOT to be messed with.

We cut to Ric Flair in his office.

Flair: Well Ladies and Gentleman, but especially the ladies. Nature Boy Wrestlings first show SuperNova was a definite success. From high flying matches to new groups to tables to betrayal and two Samoans going at it. This was one hell of a show, please join us next week when MVP takes on Christopher Daniels for a spot in the Chamber match and AJ Styles faces off against Morrison one more time, this time for a spot in the Elimination Chamber match. Thanks for joinin us. WOO!

The screen fades to black and thats the end of the very first SuperNova.
---
Re: Jman presents: Nature Boy Wrestling... WOO!
---
You have a really good roster, some of my favorites in Styles, Kennedy, Morrison, can't wrie a full review right now, but all in all your first show was good, and this is actually pretty similar to my btb. I'll check back later.
---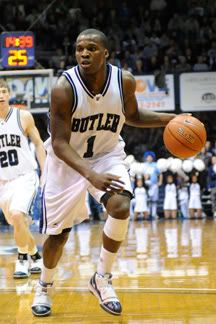 My BTB-Bill Gates Presents the Gates Fighting Corporation-check it out
Learning to break kayfabe
Join Date: May 2009
Posts: 33
Points: 0
Re: Jman presents: Nature Boy Wrestling... WOO!
---
I would have to say this is going pretty good.. I love the fact that your taking wrestlers from the different feds and putting them all into one... teaming players that woudl never team on any other shows.. I really like it.. keep it up. Cant wait for the next one.
Posting Rules

You may not post new threads

You may not post replies

You may not post attachments

You may not edit your posts

---

HTML code is Off

---