Re: Pro Wrestling Elite: The Real Competition.
---
PWE COMES TO TERMS WITH ORTIZ
In some rather shocking news, PWE has come to terms with UFC fighter, Tito Ortiz. There were reports last week that Tito's name had surfaced with reports of who the new General Manager would be, but nobody read much into it. We don't have word whether that will indeed be the purpose of Ortiz in PWE, or if he will have a different role. We hope to have more on this story later.
//Breakdown is going slow because of an unplanned weekend trip, but will be up in the next few days.
---
WCW.
Re: Pro Wrestling Elite: The Real Competition.
---
Tito Ortiz, huh? I remember knocking him out in UFC Undisputed 2009.
On topic, he's a good signing, and I'd like to see what you do with him as far as a wrestling career is concerned. He can be
your
guy, the face of PWE is you so choose, and I think he'd made a decent babyface or heel.
Re: Pro Wrestling Elite: The Real Competition.
---
So, even with it being summer, this was one of the busiest 10 days of my life, and I was moving so slow, so I decided to go with a recap this week, besides the Lesnar interview, because the recap would have been just as long. So enjoy. Reviews will still be returned.


PWE BREAKDOWN WEEK 2
The show kicks off with the PWE champion making his way to the ring for a promo. Orton starts off by stating that he has heard all of the chatter backstage and he has seen all the idiotic fans post their blogs and everyone seems to think that he didn't earn the title. Orton says that he is sick of all the scrutiny. He states that he did not need to beat any has-been's or never-were', and that all James Booker did was make the inevitable happen sooner. He says whether he was given the title, won it in a match last week, won some tournament or a battle royal, all scenarios would have ended with hi standing before the crowd with the title. He then switches pace to Kurt Angle. Orton says that Kurt gets to be the first brick in the legacy of Orton. He says that he will prove to Angle first hand why he has the title around his waist. Orton says Angle thinks he deserves the title because of his gold medals, but that he is delusional. He states that when Angle "brings his broken down body" to the ring at Assault, that his past championships or his gold medals won't help him. That's when Angle has heard enough and comes out on stage. Angle says he had no choice but to interrupt the most boring speech of all time. Angle says Orton can give himself all the false sense of accomplishment that he wants, but it wont help when he makes him tap in the middle of the ring. Orton shoots back, saying he doesn't tap, and after he kicks out of an Angle Slam, and when he won't tap, Angle will know that he is dealing with the best in the world today, especially after a RKO in the middle of the ring for the 3 count. Angle, however, gets the last word in when he states that Orton will get a reality check when its just the two of them in the ring at Assault. He says that when James Booker isn't there to help, and when Edge could give a rat's ass about Orton being a champion, Orton will remember that he is Kurt 'Freakin' Angle. Angle says he is gonna pounce on Orton, and will do whatever necessary to walk out with the title, even breaking Orton's ankle. Oh its True!

Tag Tournament match is the opener here, as America's Most Wanted is the first team out to the ring, making their return As a team to much cheers. Awaiting their opponents, we get a nice surprise as 'OH YOU DIDN'T KNOW?!' is shouted. The crowd goes apeshit, as Road Dogg and Mr. Ass (Trademark with WWE = no more) make their way to ring, using their WWE gimmick New Age Outlaws, for the first time in years. This tag match isn't the fastest paced, but its great to see two very popular teams go at it. The Outlaws even get the surprise victory, when Billy Gunn pins Harris with the FameAsser. The Outlaws celebrate into the crowd after the match, with a real feel good moment. In the ring, we see a little arguing between Storm and Harris, with a lot of disappointment in going out in the first round.

Interview with AJ Styles is next, as Scott Hudson wants his thoughts on Chris Daniels turning on him last week. AJ says that Daniels has turned out to be nothing but a selfish punk, and that he will not be his stepping stone in this new company. AJ thinks Daniels is jealous of Styles' accomplishments in the sport, and states that he himself is ready to be back on top. He says something has to give, and challenges Daniels to a match at Assault.

James Booker is shown in his office with a chilling, cheesy grin. He points out that Sting is not in attendance tonight, thanks to Umaga, before announcing that 'The Icon' will face Umaga at Assault. He also announces that Ron Killings has challenged Umaga for a match, and the two will face off tonight. He says we will also see Christian Cage in action tonight, along with a very special sit down interview with Brock Lesnar. But he says we need a main event, before announcing Kurt Angle vs. Edge tonight!


We then see the camera switch to a video, obviously from earlier in the day, and we see Jim Ross sitting in a chair across from Brock Lesnar. Lesnar is in street clothes, and JR looks a little nervous.

Jim Ross: I am sitting here with the one and only Brock Lesnar, and Brock, thanks for joining me.

Brock Lesnar: Oh, its just a fantastic honor to be here. (sarcasm kiddies)

Jim Ross: First lets start off with where have you been since leaving the wrestling business, and what made you decide to return?

Brock Lesnar: Well, contrary to what many people believe, well, to what many 'know-it-alls' think, I have been wrestling these past couple years. I, of course, went to try different things for a few months, being on the Minnesota Vikings; but after realizing that my heart just wasn't in that sport, I had to come back to what I love, and that's wrestling. I went to Japan and took down everybody they put in front of me.

Jim Ross: What was it like in Japan for an American Wrestler?

Brock Lesnar: Basically they set up all kinds of dream matches. People they thought that there was no way Brock Lesnar could beat. And guess what? I beat them all!

Jim Ross: So why come to PWE?

Brock Lesnar: This is the place to be. As I said, a lot of people thought I was done with this sport. Its time to show all those people, to show James Booker, to show those punks in the back, I AM BETTER THAN EVER. James Booker says this isn't the past and I need to prove myself.. That is no problem. And that is bad news for everybody else. That includes Kurt Angle. That includes Christian. That includes Randy Orton.

Jim Ross: And I guess it is safe to say that is bad news for Rey Mysterio, who you viciously attacked last week for no reason. Or by the orders of Randy Orton.

Brock Lesnar: Orders of Randy Orton? NOBODY GIVES ME ORDERS. Rey was in the wrong place, at the wrong time. Yeah, Randy set it up, but I knew deep down inside no matter what favor I did for 'our champion', he would be way to scared to give me a title shot. I did it anyways, because I enjoyed it. I enjoyed putting Rey on the shelve. Rey is coming off a World title reign, and albeit with another company, that is hard to overlook. So I put Rey out, and anybody else that gets in my way of getting the PWE title, they will get put on the shelve with him.

Jim Ross: Well speaking of people getting in your way, Chavo Guerrero, one of Rey's best friends did not like seeing his friend getting taken out like that and has challenged you to a match next week.

Brock Lesnar: That is cute. Well, I'll make it simple, Chavo, I accept your offer. And after next week, you can hang with your buddie Rey all the time, I will personally make sure that you two get hospital beds right beside each other.

Jim Ross: So, when does Brock Lesnar turn his sights on the PWE title?

Brock Lesnar: Well the match is set for Assault. Angle vs. Orton. But after Assault, there is no current number one contender. You can rest assured that I will do whatever I have to do to get that spot. And I will be World heavyweight champion… AGAIN!

Brock then gets up and leaves, before JR can even send off the interview.

Jim Ross: Thanks Brock.

Despite Umaga clearly getting a push in PWE, this was no squash match, at least in the beginning. Killings got on a roll in the beginning, with his speed proving to be too much for Umaga. Wrong. Umaga then takes control of the match with his power, and never gives up control again, before finishing Killings off with a Samoan Spike. He then looks into the camera and repeatedly chants, 'Sting', as we all still wonder what the purpose of last week's attack is.

Backstage, Terri Runnels is standing by with Chris Jericho. She shows a clip of the happenings from last week, and Jericho looks real intense. He says last week was his glorious return to pro wrestling, and RVD ruined it. He said that he will be on top again, and all acronyms aside, Jericho will be standing tall, as the United States Champion at Assault, and the PWE will never eveeeerrrrrr be the same again. And we think, James Booker, please put Jericho in a match on Breakdown soon!

Small interaction backstage, as Christian is shown getting ready, before Edge walks in. A strong moment of intensity occurs as the two stare another down, before Christian sarcastically asks what he can do for Edge. Edge lays into Christian saying he is jealous of the success Edge has had with Christian, and saying he again tried to step into Edge's spotlight last week. Christian just laughs, and says, if I were you I would go get ready for Kurt, before walking off.

Christian faces off against Petey Williams next, as the two are putting on one hell of a matchup. Christian plants Petey with the Killswitch, however, but before he can make the pin, he is attacked from behind by EDGE! Edge assaults Christian repeatedly with a steel chair, as JR rants about Edge being intimidated by Christian's success. Christian is left bleeding, as Edge is almost shaking with intensity looking down at his damage.

What seemed to be a taped promo is shown next showing highlights of Gregory Helms career. We then see Helms in a ring in an empty arena with the Cruiserweight title. Helms is really arrogant and says after becoming the first PWE Cruiserweight Champion ever, he proved himself as being the best CW Wrestler ever. After the video comes to a close, we see Low-Ki standing by a TV monitor, looking extremely pissed.

Up next is the final first round match of the tag team tournament and it features the Dudley' taking on Sonjay Dutt and Jay Lethal. Match doesn't get much air time, and by no surprise, the Dudley' picks up the victory, and are the final team advancing. Decent pop for the classic team.

Backstage Scott Hudson stands by with Christopher Daniels. Hudson asks if Daniels accepts the challenge by Styles. Daniels laughs and says that Styles is the beginning. He didn't want it to be personal, but Styles has made it such. Daniels says that he will be World Champion, and there is nothing that Styles can do, as it is the Gospel.

The main event is next and is set to make up for the no contest last week. Edge and Angle put on a hell of a performance, and Edge looks to be the victor after a huge Spear, but Angle kicks out. Angle then hit's the Angle Slam out of nowhere and gets the huge victory. Edge looks shocked by the loss, and as Angle celebrates, Orton comes running from the crowd and attacks the challenger from behind. Orton beats Angle down with the title belt, before hitting the RKO. Edge watches on from the outside, and he and Orton share an uneasy stare, an awkward one, as Orton knows Edge wants to be in his position soon. The show ends with Orton standing tall, with the title, and Angle out cold.
---
WCW.
Re: Pro Wrestling Elite: The Real Competition.
---
An adequate, if standard, recap, Bibs. Not much to go on since it's recap, but just a few comments. Opening promo seemed quite standard, by the books really. Orton and Angle exchanging threats and so forth. Angle's closing statements were per Angle, as always. I'd like to see some conflict ensue between the two when you write up a full show, or when the PPV comes around. So far, the feud has been lukewarm. AMW and... the reunion of the New Age Outlaws? Not too fond of Road Dogg and Mr. Ass (though Mr. Ass was quite an entertaining gimmick, somewhat) but let's see how they do. Surprised New Age Outlaws defeated the young'uns, but some dissention between Storm and Harris seems to foreshadow a break-up, perhaps? A singles push would be good for either of 'em, but I'm getting ahead of myself.
AJ challenging Daniels to a match at Assault? Could be quite the MOTN, imo. The feud has been instigated and now it's time to reel in your readers, Bibs. This could be
the
midcard feud for your fed at the moment. I'm certainly watching out for this one. Don't disappoint, please. So, Sting is facing Umaga at Assault? I'm pulling for a Icon victory over the savage Samoan. Would make some sense, seeing as Sting could get redemption, but it seems as if you want to give Umaga a push. Perhaps a DQ victory? Well, announcing the match outright is okay, but I hope the other feuds do not follow a similiar path. Switch it up a bit.
Decent Brock promo, did its job. I'm no expert on how Lesnar would sound on the mic, but it seems as if he's the type of character he would appear to be, a dominant man looking to conquer everything in his path, and this interview put him over exceptionally. I'd like to think there would be a match with him and Rey Rey at Assault, and if so, it would truly be a great match. Here's hoping. Poor Killings. Getting defeated two weeks in a row by two men who are in a direct feud with one another. At least it wasn't a total squash match, however. I suppose Umaga needs some momentum going into this match, and this was the ticket. Jericho promo was just to give him some mic time. Looking forward to the eventual clash with Rob Van Dam, though it's not a new thing and it's a feud many people attempt with created feds. Seems popular.
Edge/Christian interaction was just to get both of their feets wet on the program, and to reiterate the Main Event. I'm liking Christian's sarcastic nature, and Edge is as much as an a-hole as I expected him to be. Hmm... Christian and Petey Williams? Seems like filler, and just a way to get Captain Charisma a match on the show. Then again, the Edge attack seem provoked earlier, so I'm guessing a feud to spring up between these two? I'd like such a feud, tbh. Ooooh, Low Ki and Helms? I'm tingling.
An encounter between these two in a singles match would be epic. Don't mess it up, bro.
Dudley victory doesn't really pique my interest. They're on borrowed time, and it seems like the old teams are advancing in the cup, much to my dismay. Oh well. They are the well-known team, so it makes sense. Doesn't mean I have to like it, though.
Standard Daniels, and it seems like we will get the match after all. I'm hoping for a full encounter between these two next week, and I hope the feud progresses with an even pace. Their match at Assault should be good. Angle/Edge ends with an Angle victory, as expected, seeing as he needs the momentum. The ending was a classic beatdown, and a look at a possible confrontation between Edge and Randy Orton. The Champion closing out the show strong is good, but I know Angle will get him back next week.
Overall, an enjoyable read, and a competent recap, my friend. Your feuds are progressing more nicely than they were on the first show, and there's a clear variety here as well, which only spells good for your fed. Keep it up, mang. I look forward to the next show.
Re: Pro Wrestling Elite: The Real Competition.
---
Thanks bromo, yeah the fueds are developing a little slow, but you know, a brand new promotion on the brink of its first PPV, that is how it goes sometimes haha.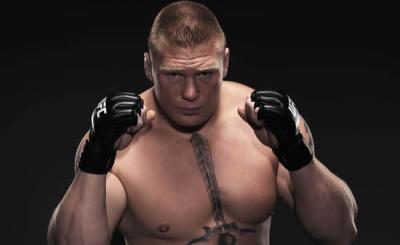 PWE Breakdown Week 3 Preview
World's will collide this week on Breakdown. The challenge has been made. Although he is an underdog, Chavo Guerrero has challenged the monster, Brock Lesnar to a match, after Brock savagely attacked Chavo's fried, Rey Mysterio. Brock has accepted the challenge, and as Chavo looks for revenge, Brock will look to make a further impact, and prove he is still the 'Next Big Thing.'

Also on Breakdown, we will find out who the final two teams are in the special Tag Team Tournament to determine the PWE's first ever Tag Team Champions. The World's Greatest Tag Team, Shelton Benjamin and Charlie Haas, will take on The Dudley's and The New Age Outlaws will face off against MCMG's, Chris Sabin and Alex Shelley. The winners of these two matches will face off at Assault.

Breakdown will also feature its first ever, Highlight Reel, with special guest, Christopher Daniels. Hopefully we will get more insight on Daniels turn on AJ Styles, but tensions are sure to be high, as both men have huge matches at Assault that their minds must be on.

You might lose your hat in this one, as we will also see a fatal fourway Cruiseweight battle to determine the number one contender for Gregory Helms at Assault. Petey Williams, James Gibson, Low-Ki, and 'Primetime' Elix Skipper will go at it, and you do not want to miss this one.

All this and more, as we are sure to see two angry men in both Kurt Angle and Christian, after being viciously attacked by Randy Orton and Edge, respectively. All four men will be in the arena and things are sure to explode. Also, Sting will return to Breakdown after his vicious attack at the hands of Umaga. Don't miss this Breakdown!
Confirmed Matches
Brock Lesnar vs Chavo Guerrero- Chavo's Challenge

WGTT vs Dudleys- Tag Tournament

N.A.O. vs MCMG- Tag Tournament

Petey Williams vs James Gibson vs Low-Ki vs Primetime- Number One Contender for Cruiserweight Title




Pro Wrestling Elite presents: ASSAULT
January 25th
Orlando, Florida
PWE Championship:
Randy Orton (c) vs Kurt Angle
PWE United States Championship, Ladder Match:
Rob Van Dam vs Chris Jericho
PWE Tag Team Championship:
Dudleys or World's Greatest Tag Team vs New Age Outlaws or Motor City Machine Guns


'The Icon' Sting vs 'Samoan Bulldozer' Umaga


'Phenominal' AJ Styles vs 'Fallen Angel' Christopher Daniels



More matches to come in the next 2 weeks.
---
WCW.
Posting Rules

You may not post new threads

You may not post replies

You may not post attachments

You may not edit your posts

---

HTML code is Off

---