WWF 2001 - The Monopolized Era
---
Last Thread Ended:
4/12/2009
Nobody could have predicted it.

At the beginning it did not seem like much. In 1993, The World Wrestling Federation started broadcasting a weekly show called Monday Night Raw. It started off on January 11, 1993 and became a hit with the audience that had followed the WWF for years. It started off in the Manhattan Center and then would start touring around arenas across the country. Meanwhile, down south, the National Wrestling Alliance had become World Championship Wrestling, and was still a very lowly company with some business problems during the 'Bill Watts Era.'

Soon enough, a little-known man named Eric Bischoff took the reigns of WCW and became the Executive Vice-President of the company. This company ran Pay Per Views and also ran a show called WCW WorldWide which was produced at the Disney MGM Studios. One day, while they were taping there, an exuberant Eric Bischoff took the first steps in turning World Championship Wrestling into a juggernaut promotion. He would convince Hulk Hogan to sign to a lucrative contract with WCW. WCW started to make some noise.

Soon after this signing, Randy Savage, another former member of the WWF, signed with WCW. A war was practically declared between the two wrestling promotions, and it was a war that would soon turn ugly. 1994 came and gone and through the year 1995, WCW was still just doing syndicated television, while Monday Night Raw was still running on the USA Network each week. Eric wanted to compete with the WWF to show that WCW was good competition. As it was told, he would be granted his wish.

On September 4, 1995, World Championship Wrestling debuted Monday Nitro, what would become a live weekly television show on Monday nights, from the Mall of America in Minnesota. On its first show, a shocking appearance by a man who was thought to have still been with the WWF, Lex Luger, created shockwaves around the wrestling business. Nobody saw it coming, except for Eric Bischoff and WCW management.

This was the first set of bombshell moves by Bischoff and WCW that would help make them an alternative to those who were tired of the gimmicky style that the World Wrestling Federation presented each and every week. Wrestling fans got their fill of the familiar talent of WCW, as well as the little known talent that they had that could actually get things done in the ring. As 1996 came along, so did the fateful birth of the New World Order which saw the beloved Hulk Hogan turn heel and turn against the fans that followed him for years. This move would provide WCW all it needed to be the catalyst in this war and soon enough the momentum had shifted.

WCW would beat the World Wrestling Federation in what was the 'ratings war' for 83 straight weeks. Hostility was stirred during this war as segments bashing the WWF were made by WCW, and in turn, segments were made by the WWF bashing WCW were made as well. The WWF was losing ground, and in 1997 it seemed like the train was derailing for the WWF. But Vince was determined not to let his father's creation go in the ground and die. He decided to implement 'Attitude' into his product, and 'The Attitude Era' was born.

But as the product was turning around, what would have been called a severe blow was made to the WWF. Its top star for years, Bret Hart, was presumably to the belief of many screwed by Vince and the WWF and then left for WCW after the infamous Montreal Screwjob at Survivor Series 1997. One wondered if this was going to be the one thing that would kill any chance of the WWF turning things around. But they started to do something that WCW didn't do, and that was create new stars.

Guys like Stone Cold Steve Austin, Ken Shamrock, Hunter Hearst Helmsley, The Rock all started to become big in late 1997 as 1998 was approaching. The mainstays were all there still, such as The Undertaker and Shawn Michaels and after WrestleMania XIV, the torch had been passed as Steve Austin became the World Wrestling Federation Champion. Over at WCW, the storyline between Sting and Hulk Hogan had ended with Sting winning the WCW Title, albeit with controversy, and then things started to get very confusing and troubling for WCW.

The stars were the top guys in the company, and those alone. Due to the friendships and cliques made backstage, none of the guys who felt they deserved a shot at the top billing were given fair chances. This caused unrest in the locker room and the morale was falling, as WCW lost its control of the ratings on April 13, 1998 when Raw had finally gotten a victory in the ratings war. This monumental day lead to several trades in the ratings war until late 1998, when the WWF started a run at ratings victories that they would never lose control of.

WCW was becoming a failing company. Horrible booking, odd storylines and misuse of performers was becoming a huge problem. Much like in the early 1990's stars started jumping ship, but it was vice versa this time. Chris Benoit, Eddie Guerrero, Perry Saturn and Dean Malenko were the first major names to jump ship to the WWF getting off what was the sinking ship known as World Championship Wrestling.

The abysmal WCW ran its course through all of 1999 and all of 2000, until the fateful day of March 23, 2001. The day that the dust settled; the day that everything changed, the day that WCW was sold to Vince McMahon and the WWF. It was the day that Vince McMahon won the war and it was the day that the World Wrestling Federation became victorious and stood alone by themselves as the top dog in the industry.

There are no what-ifs. There are no what could have beens. This is the story of what would follow the ratings war. This is 2001, The World Wrestling Federation… begins The Monopolized Era…

---
---
Last edited by JBLoser; 05-12-2009 at

01:19 AM

.
Re: WWF 2001 - The Monopolized Era
---
Great backstory there. I think this will be great if you stick with it and I can't wait to see where you're going to go with it. 2001 was a great year in terms of match quality and feuds etc. Austin was at the top of his game, Trips was on fire until he got injured, Rocky was being Rocky and of course the rest of the roster was rocking. Not to mention you will have the WCW/ECW rosters to play with if you decide to use them. Great start. I'll be checking in to see where it goes.
Re: WWF 2001 - The Monopolized Era
---
This is looking good, my friend. The backstory was an adeqaute read, and anyone who was not familiar with this period can easily jump in with the information you've provided. Granted, I stopped watching around this time, but I'd like to see what you can do with everything that has occurred in the wrestling world up until this point. Using the WCW/ECW rosters, bolstering the WWF's, and not to mention, continuing the WWF's brand of edgy storylines and so forth. Hope this works out for you, JB, and may this thread prosper.
Re: WWF 2001 - The Monopolized Era
---
The Day That Changed Everything - March 23, 2001

RAW is WAR! Results - March 26, 2001

SmackDown! Results - March 29, 2001

WrestleMania X-Seven Results - April 1, 2001



For the record, yes. The reports of those three shows were taken straight from the site, as the links show.
---
Re: WWF 2001 - The Monopolized Era
---
It all looks rather well set out thus far. While I would've rathered you had changed Shane buying WCW and instead had someone like Eric Bischoff come in later down the line for the Invasion storyline, I guess you're not doing that storyline anyway, so no real harm done. I've read your work before, and I actually quite enjoyed your last thread, which I had hoped you would stick with. make this the one plz, because you definitely have a lot of talent.
Good luck.
---
Chopped Liver
Join Date: Jan 2004
Location: Six inches from a computer screen
Posts: 5,433
Points: 321
Re: WWF 2001 - The Monopolized Era
---
Well, I continually dipped in and out of the last thread. This time, I'm aiming to follow from the beginning. 2001 is a terrific time to pick up from, as imo, the ball was dropped big time following WrestleMania 17. Hopefully, you can continue to make the WWF own, after a white hot opening four months of what promised to be a sensational year for wrestling.
Re: WWF 2001 - The Monopolized Era
---
Hey JBWinner, I am sure you will do well with this as you always seem to do with your threads. Just please, STICK WITH IT!
Good luck.
---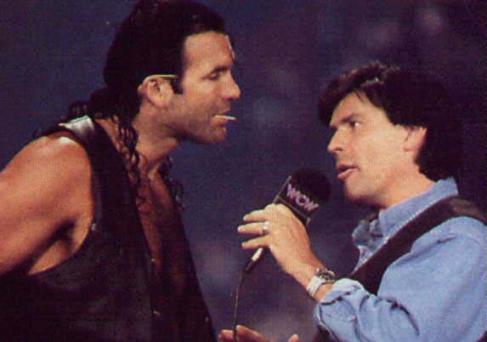 Re: WWF 2001 - The Monopolized Era
---
Roster
Face = Black
Heel = Red

Main Event
The Rock
The Undertaker
Stone Cold Steve Austin --
World Wrestling Federation Champion
Triple H
Kurt Angle
Upper Midcard
Kane --
World Wrestling Federation Hardcore Champion
Chris Benoit
Chris Jericho --
World Wrestling Federation Intercontinental Champion
The Big Show
Midcard
Matt Hardy
Jeff Hardy
Bubba Ray Dudley
D-Von Dudley
Spike Dudley
Test
Bradshaw
Faarooq
William Regal
Edge --
World Wrestling Federation Tag Team Champion
Christian --
World Wrestling Federation Tag Team Champion
Rhyno
Eddie Guerrero --
World Wrestling Federation European Champion
Perry Saturn
Dean Malenko
Lower Midcard
Crash Holly
Hardcore Holly
Steve Blackman
Grandmaster Sexay
Scotty 2 Hotty
TAKA Michinoku
Funaki
Al Snow
K-Kwik
Tazz
Albert
Raven
Billy Gunn
Jerry Lynn
Rikishi (+Injured)
D-Lo Brown
Bull Buchanan
The Goodfather
Val Venis
Steven Richards
X-Pac
Justin Credible
Divas
Chyna --
World Wrestling Federation Women's Champion
Trish Stratus
Lita
Molly Holly
Ivory
Jacqueline
Terri
Other On-Air Talent
Jim Ross --
Play-By-Play Commentator (RAW is WAR!)
Paul Heyman --
Color Commentator (RAW is WAR!)
Michael Cole --
Play-By-Play Commentator (SmackDown!)
Tazz --
Color Commentator (SmackDown!)
Howard Finkel --
Ring Announcer (Pay Per Views)
Lillian Garcia --
Ring Announcer/Backstage Interviewer (RAW is WAR!/SmackDown!)
Tony Chimel --
Ring Announcer (SmackDown!)
William Regal --
Commissioner
Jonathan Coachman --
Backstage Interviewer
Kevin Kelly --
Backstage Interviewer
Tag Teams and Stables
The Dudley Boyz (Bubba-Ray, D-Von and Spike Dudley)
The Holly's (Crash, Hardcore and Molly Holly)
RECK (Edge, Christian, Kurt Angle and Rhyno)
The Radicalz (Eddie Guerrero, Perry Saturn and Dean Malenko)
X-Factor (X-Pac, Justin Credible and Albert)
The Right to Censor (Steven Richards, The Goodfather, Bull Buchanan, Val Venis and Ivory)
The Brothers of Destruction (The Undertaker and Kane)
Edge and Christian
The Dudley Boyz (Bubba Ray and D-Von Dudley
The Hardy Boyz and Lita (Jeff, Matt Hardy and Lita)
The A.P.A. (Bradshaw and Faarooq)
Too Cool (Grandmaster Sexay and Scotty 2 Hotty)
Kaientai (TAKA Michinoku and Funaki)
Pay Per View Schedule
Backlash - April 29, 2001 - Rosemont, IL
Judgment Day - May 20, 2001 - Sacramento, CA
King of the Ring - June 24, 2001 - East Rutherford, NJ
Fully Loaded - July 22, 2001 - Cleveland, OH
Summerslam - August 19, 2001 - San Jose, CA
Unforgiven - September 23, 2001 - Pittsburgh, PA
No Mercy - October 21, 2001 - St. Louis, MO
Survivor Series - November 8, 2001 - Greensboro, NC
Armageddon - December 9, 2001 - San Diego, CA
***
Quote:
Originally Posted by The Wrestling Observer Newsletter
WWF in Talks With Hot Free Agent?
Rumors are flying across the wrestling business that the World Wrestling Federation may be pursuing a very substantial "free agent" currently looking for a contract. There is no word on the status of this possible blockbuster deal, but the word around Stamford, Connecticut is talks are in very deep discussion to bring this 'big' name into the WWF and, if signed, use him almost immediately.

The word is that it is not a former member of World Championship Wrestling. The contracts purchased by the WWF in the mega-deal that was made last week where Vince McMahon purchased WCW for a mere $3,000,000. The talk is that it is a former member of the recently defunct Extreme Championship Wrestling. As it was known, ECW was the catalyst during the Monday Night War and a big-time cult fanatic wrestling promotion run by now commentator for RAW is WAR!, Paul Heyman. If we hear any updates on this situation, we will be sure to bring them to you.

- The Wrestling Observer Newsletter
---
---
Last edited by JBLoser; 05-15-2009 at

04:01 PM

.
Re: WWF 2001 - The Monopolized Era
---
The rosters are well set out, nothing else really to say about them they're pretty much how they should be. However, I'm not a huge fan of Tazz being a commentator, i mean, at this time he could still wrestle, and i am quite the fan of his.

Free agent sounds good, and well expensive, i am intrigued to find out who it is, Steiner plz.

Can't wait for the first show, man.
---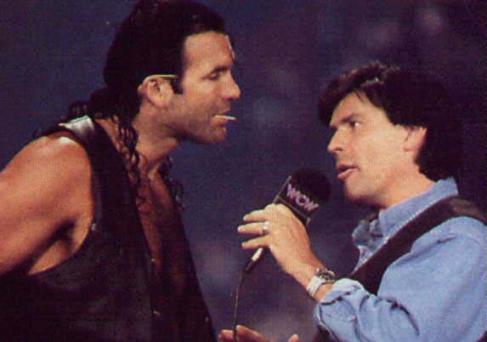 Re: WWF 2001 - The Monopolized Era
---
NOBODY SAW THIS COMING
---
Posting Rules

You may not post new threads

You may not post replies

You may not post attachments

You may not edit your posts

---

HTML code is Off

---