WWE: The Draft Changes Everything!
---
|| The Backstory ||
It is Saturday the fourth of April and many WWE fans around the world are eagerly anticipating the twenty-fifth anniversary of WrestleMania which will take place live from the Reliant Stadium in Houston, Texas tomorrow night. WrestleMania is the Superbowl or the World Series of wrestling and features the best matches you are bound to see all year. The superstars go all out to entertain on the grandest stage of them all to earn themselves a place in history as one of the greatest WWE superstars in history.
This WrestleMania is no different from those that have gone before it, big matches are lined up such as Triple H vs. Randy Orton for the WWE Championship, John Cena vs. Edge vs. Big Show for the World Heavyweight Championship, Jack Swagger vs. Evan Bourne for the ECW World Championship and a dream match for many as the Undertaker and Shawn Michaels battle it out as HBK tackles the streak of the Phenom, The Undertaker.
Triple H and Randy Orton has enticed many into buying this years WrestleMania, after weeks of torment from Randy Orton, they cannot wait for Triple H to get his hands on the Legend Killer. Orton, who brutally punted Triple H's close friend Batista, his wife Stephanie McMahon and father and son-in-law Vince and Shane McMahon respectively. After not properly getting his hands on Orton when he broke into his house it has left fans craving to see 'The Game' destroy Orton at WrestleMania.
Originally, it was scheduled to be the Big Show vs. Edge at WrestleMania 25 with the World Heavyweight Championship on the line, many wondered why SmackDown General Manager and wife of World Heavyweight Champion Edge, Vickie Guerrero would put Big Show, undoubtedly a threat to her lovers title in the contest but all was revealed when John Cena forced his way into the contest before revealing the secret that Vickie and Big Show were an item. With Edge and Show at each others throats will Cena seize the opportunity and become champion?
A late addition to the WrestleMania card, Jack Swagger defends his ECW World Championship against high-flyer Evan Bourne. On his first week back after injury, Evan Bourne won a fatal-four-way to earn a shot at the title. Bourne then last Tuesday pinned Jack Swagger in a non-title match. Bourne is certainly earning his stripes in ECW and Jack Swagger must be worried about his chances of keeping the title. No doubt fans will be tuning in to see if Evan Air-Bourne can win the gold.
Arguably the match that the majority are buying the show to see is Shawn Michaels vs. The Undertaker, two legends battling it out. Shawn Michaels, who last year retired Ric Flair wants to end the streak like so many others but Undertaker isn't worried. The mind-games have turned over the past few weeks as Shawn has played a few on the Master of Mindgames before. Will this match steal the show?
All these questions will be addressed tomorrow night at WrestleMania. However, a few weeks before WrestleMania it was announced on WWE.com that the WWE Draft would take place and take place it did as on Monday Night RAW last week the WWE Universe witnessed a huge three-hour draft show were all talent could be drafted. The draft is as follows:
WWE Draft Results
Superstars Drafted
to
Monday
Night
RAW
1. Edge
RAW earned a huge first pick of the night when John Cena defeated one of his WrestleMania opponents, SmackDown Superstar Big Show. The random draft selection went on to select current World Heavyweight Champion Edge who appeared on the stage holding his title high in the air. Cena didn't seem to happy that his WrestleMania opponent was coming to RAW. After the selection, Edge told WWE.com the following: "I am coming to RAW next Monday, the night after WrestleMania with the World Heavyweight Championship on my shoulder." For Edge to do that, he needs to win his Triple Threat Match this Sunday against John Cena and Big Show.

2. Evan Bourne
For their second pick of the night, Extreme Championship Wrestling's high-flyer made his move to the RAW brand. This draft pick could have a serious effect on both the RAW and ECW brands as if Evan Bourne walks out of WrestleMania this Sunday as ECW Champion, he will be taking the ECW title with him to his new home, RAW. Bourne was drafted after ECW star Mark Henry lost out in a hard-fought battle with RAW's Kane, the sick and twisted Kane let out a laugh as Bourne came onto the stage after the pick, could this mean Kane will go after Bourne? Bourne only had one thing on his mind when talking with WWE.com: "I'm pleased that I am now a RAW Superstar as it is a new challenge for me. Right now, before I call RAW my home this coming Monday, I have one thing on my mind, taking Jack Swagger's ECW World Championship with me." Find out at WrestleMania if Bourne will take the ECW Championship home.
3. John Morrison
As the draft rolled on, RAW managed another great draft for their third pick of the evening. One half of the World Tag Team Champions, John Morrison is now drafted to Monday Night RAW. Morrison, who along with partner The Miz take on Primo and Carlito Colon at WrestleMania in a match which will unify the tag championships is no stranger to Monday night. Morrison rose to prominence on the brand when he entered great matches with Jeff Hardy and enjoyed a run as Intercontinental Champion. The Monday Night Delight then became ECW Champion in 2007 and more recently has achieved huge tag team success with The Miz. The two men are now on separate brands, what will this mean if Morrison and Miz become Unified Tag Champions this Sunday? Morrison didn't seem to fazed about the move: "It's a well-known fact, wherever I go, whatever I do, I win. The Miz and Morrison are the greatest tag team of the 21st century, let me tell you something, John Morrison, the Monday Night Delight, the Shaman of Sexy is the greatest superstar in the 21st century. Be Jealous." Morrison certainly isn't worried about the challenges RAW will bring.
4. Shelton Benjamin
The fourth pick for RAW on Draft Night came in the Main Event when Triple H, Edge and Jack Swagger fought it out in a Champion of Champions match for two draft picks to end the evening. Edge, now a RAW star, was able to collect two picks after a Spear on Triple H got the victory. Edge savoured the victory but on the titantron, Shelton Benjamin popped up having been drafted from Friday nights to Monday nights. The former United States Champion and Intercontinental Champion came onto the stage as a smirk came across the face of Edge, Benjamin pointed to the title on Edge's shoulder. "I think it's pretty obvious that soon the Gold Standard will be the new World Heavyweight Champion." Began Benjamin, "When I win that Money in the Bank match on Sunday, I don't care if I have to go to SmackDown and defeat Big Show or stay on RAW to beat Edge or Cena, or even ECW if Cena is drafted there, I will become champion." Stay tuned to WrestleMania to see if Benjamin can win the Money in the Bank briefcase and earn a shot at gold.
5. The Undertaker
In RAW's last pick of the evening they received the biggest pick of the whole draft night. Ever since the brand split was introduced, the Undertaker has called SmackDown his home but The Undertaker is now a RAW superstar and the locker room of Monday Night RAW just got a whole lot darker and scarier. The legendary Phenom has broke tradition as it where as he will now be a RAW mainstay but will his WrestleMania streak tradition also be broken as he takes a new path on his career? Also, Undertaker and Shawn Michaels are now both on RAW which means you can expect fireworks between the duo who have been trying to one-up one another over the past few weeks.
Superstars
Drafted
to
Tuesday
Night
ECW
1. Jeff Hardy
The big draft picks continued over to the ECW brand as their first draft pick came after Tyson Kidd managed a big victory over RAW's Charlie Haas. The WWE Universe was shocked when Jeff Hardy popped up on the screen, the former WWE Champion is now an ECW Superstar. The Extreme Enigma is likely to find himself at home in the Land of Extreme. Jeff, however will have to be content with his bitter rivalry with brother Matt Hardy ending after WrestleMania as they are on different shows. "I didn't expect this." Began Jeff, "I'm pleased though, it took me such a long time to put the WWE title on my resume and I finally did, now I've got a chance to add to that with the ECW Championship and I do not plan to take as long to take the title from either Jack Swagger of Evan Bourne." Can Jeff roll onto his new challenge on ECW with a victory against his brother? Find out at WrestleMania.
2. John Bradshaw Layfield
The second pick for ECW in the WWE Draft came in the shape of former WWE Champion and current Intercontinental Champion, John "Bradshaw" Layfield. Layfield who has something historic planned for WrestleMania in his match with Rey Mysterio for the Intercontinental Championship is now a Tuesday Night Superstar and the self-proclaimed Wrestling God has already told WWE.com of his intentions to be a force to be reckoned with on ECW just like he was on RAW and SmackDown. "I am without a doubt the best that professional wrestling has to offer and I have no problem saying that I will leave my home state of Houston as Intercontinental Champion and come to ECW and win the ECW Championship."
3. R-Truth
The truth is that R-Truth is the next superstar to be drafted to the ECW Brand, Truth who has been on a roll on SmackDown recently will now find himself coming through the crowd on ECW much like an old ECW alumni. R-Truth is one of ECW's most promising stars and will be looking to put himself right in the picture for the ECW World Championship. "What's Up?" began R-Truth, "I'm definitely pleased that I am going to ECW, I think I can really shine and become the ECW World Champion." R-Truth will be a lumberjack in the Unified Tag Championship Match and will look to play a part in the match.
4. Umaga
The ECW Locker Room will never be the same again after learning of the fourth draft pick to the Land of Extreme. Many will be running scared as the "Samoan Savage" bulldozes his way into the ECW brand. Umaga, amassed a winning streak that stretched from April 2006 to January 2007 where he finally lost to then WWE Champion, John Cena. Umaga will be hoping to return to winning ways when he comes to ECW after suffering an injury. Umaga will participate in the Unified Tag Team Championship match as a lumberjack and will most certainly be involved in the match when the action goes to the outside. The Samoan Bulldozer has already expressed desire to win the ECW Championship before during a feud with Donald Trump and his associate at WrestleMania 23 and one would have to assume Umaga is targeting that title again.
5. William Regal
The final pick for the ECW brand is William Regal. The man from Blackpool, England is a former Intercontinental Champion and is one of the most brutal and violent superstars in the WWE. The hard-hitting nature of Regal's offense has made him a force to be reckoned with in the past and his finisher, that sickening knee to the head, called "The Blackpool Rock" is sure to be a finisher that will propel Regal to the heights of the ECW Championship. "I am here to win." Began Regal, "There shouldn't be anyone doubting that."
Superstars
Drafted
to
Friday
Night
SmackDown!
1.
Randy Orton
SmackDown's first pick in the annual WWE Draft was a big one for the blue brand but not one that the draftee will be particularly happy about. With both of the other brands having their picks already, Orton will now have Triple H on the same brand as him and no matter who walks out as WWE Champion come Sunday, the feud will most likely continue which, after all the things Orton has dome to The Game and his family will not be a good thing for the man who delivered that sickening punt to Vince McMahon and Shane McMahon. Orton didn't want to talk to WWE.com and unless Triple H is drafted in the Supplemental Draft tomorrow night after WrestleMania then he knows he will be facing The Game a lot more now they same on the same brands.
2. Melina
The first woman to be drafted in the annual WWE Draft is the current Women's Champion, Melina. Melina who defeated Beth Phoenix at the Royal Rumble to win the Women's Championship now joins a brand which already has a woman's title, the Divas Championship and that will be the case unless Maryse is drafted tomorrow night after WrestleMania. Melina, who will take part in the 25-Diva Battle Royal featuring past and present divas will be returning to a brand where she made her name in 2005. "I'm excited." Began Melina, "Sure, I'll miss Mickie and Kelly but me and Maryse on the same brand? It's about time I show I am indeed the dominant diva in the WWE." Can Melina become the first-ever Miss. WrestleMania, watch WrestleMania 25 to find out.
3. CM Punk
CM Punk has made a name for himself on ECW, winning the ECW World Championship and on RAW, winning the World Heavyweight Championship. CM Punk now has the chance to become the WWE Champion on Friday Night SmackDown as he competes in the Money in the Bank Ladder Match this Sunday and victory would give him a briefcase allowing him a World Championship opportunity anytime, anyplace, anywhere up to WrestleMania 26. The Straight-Edge Superstar is certainly looking forward to moving brands, "I've done all there is to be done on ECW and RAW, I've been ECW Champion, I've been World Champion, World Tag Champion and Intercontinental Champion on RAW and now I plan to win everything there is on SmackDown that I am eligible to challenge for and that includes the WWE Championship."
4. Santino Marella
"The Italian Stallion" Santino Marella is now a SmackDown Superstar thanks to the WWE Draft. Marella, who has recently expressed his desire to become Miss. WrestleMania will now compete in a new home away from his girlfriend Beth Phoenix which is sure to anger the outspoken Santino. Marella, who was nicknamed the "Milan Miracle" after winning the Intercontinental Championship in Milan, Italy is sure he will make a mark on SmackDown. "It is nice that I have been chosen for SmackaDown! No one will be able to compete with my toughness!"
5. Finlay and Hornswoggle
SmackDown struck lucky in the last pick as they drafted "The Fighting Irishman" Finlay because of this Theodore Long has allowed his ECW Superstar Hornswoggle to move to SmackDown to be with his father. Both Finlay and Hornswoggle have achieved their greatest success' on SmackDown with Finlay being a former United States Champion and Hornswoggle a former Cruiserweight Champion. Finlay will look to enter the title picture by winning the Money in the Bank Ladder Match this Sunday at WrestleMania.
---
That is it for the first portion of the draft, be sure to tune in tomorrow night after a blockbuster WrestleMania for a live Supplemental Draft on WWEUniverse.com
Okay, that's the first post, took me A LOT longer than I anticipated. Anyway, the Supplemental Draft will be posted after I post the WrestleMania results and then I'll get the RAW Preview up.
Re: WWE: The Draft Changes Everything!
---
It's obvious you've put a lot of work into this, I have yet to read through it all, but there is something at immediately stuck out and I'm sure you're going to constantly get this but JEFF HARDY TO ECW ........ WTF ???? Not to keen on Umaga and JBL moving there either, but thise two drafts I can live with. Taker to raw is something I thought would happen IRL. Anyway, best of luck with this mate.
---
Re: WWE: The Draft Changes Everything!
---
Everything so far is neatly done and well-written. The draft results are pretty good, with Raw dominating. Hardy on ECW is fine with me, should be interesting to see what you do with him. I like that you've added Swagger vs. Bourne, as that alone would have taken WM IRL from decent 'Mania to a good 'Mania. Melina and the title are on Smackdown which is good, I take it you are unifying the two? I hope so. Best of luck, it seems like ages since I've seen you around WF and in the BTB section.

Jon.
Re: WWE: The Draft Changes Everything!
---
I took a break Power. I figured me moving Jeff would surprise some people but I'm looking to make ECW stronger that is why I am starting to refer to the ECW title as the ECW World Championship. Remember also, the Supplemental Draft is still to come.
WWE WrestleMania 25
Reliant Stadium
Houston, Texas
Opening Contest
Money in the Bank Ladder Match
CM Punk vs. Finlay vs. Christian vs. MVP vs. Shelton Benjamin vs. Mark Henry vs. Kane vs. Kofi Kingston
CM Punk became the winner of the Money in the Bank Ladder Match for the second year in a row. The Straight-Edge Superstar who successfully cashed in the briefcase last year to win the championship now has the chance to cash in the title anywhere at anyplace for up to one year. In a hard-hitting match which seen Kofi Kingston fly through and break a ladder and seen Christian hit a remarkable Killswitch on Mark Henry off of a ladder. Punk was able to retrieve the case after he slammed Shelton Benjamin with a knee to the jaw which ensured Benjamin would fall to the mat giving Punk the victory.
Winner and Mr. Money in the Bank at 17:20:
CM Punk
======================================
Second Contest
Lumberjack Match to unify the WWE and World Tag Team Championships.
The Miz and Morrison (World) vs. Primo and Carlito (WWE)
Primo and Carlito Colon were able to become the first ever Unified Tag Team Champions when they defeated John Morrison and the Miz in a heated Lumberjack match. The high-flying aerial offense of Primo and Carlito got them off to a great start when a Springboard Elbow sent John Morrison out of the ring into a trio of superstars which included the monster Mike Knox. Carlito also found himself on the receiving end of a DDT from Dolph Ziggler nearer the end of the contest. Carlito was able to slip out of a powerslam and hit the Backstabber on the way down from escaping the move getting the win for the duo and effectively splitting up Miz and Morrison after Morrison's move to RAW/
Winner and Unified Tag Team Champions at 9:02:
Primo and Carlito Colon
===================================
Third Contest
Twenty-Five Diva Battle Royal to Crown Miss. WrestleMania
Tiffany vs. Brie Bella vs. Nikki Bella vs. Alicia Fox vs. Women's Champion Melina vs. Divas Champion Maryse vs. Mickie James vs. Michelle McCool vs. Sunny vs. Eve Torres vs. Natalya vs. Kelly Kelly vs. Rosa Mendes vs. Gail Kim vs. Joy Giovanni vs. Miss Jackie vs. Torrie Wilson vs. Katie Lea vs. Maria vs. Victoria vs. Molly Holly vs. Santino Marella vs. Beth Phoenix vs. Layla vs. Jillian Hall
Melina became Miss. WrestleMania when she eliminated Divas Champion Maryse. In a fun-filled battle royal we seen Santino Marella dressed as a woman eliminated in the first ten seconds when the divas came to the quick realization that it was indeed Santino and they ganged up on him. In some interesting notes from the Battle Royal, Michelle McCool eliminated the most divas, eliminating a total of eleven divas including a former Womens Champion in Victoria. In the end, Maryse eliminated title-challenger Michelle McCool and it came down to Women's Champion Melina and the French star. Melina was able to hit her finisher before bundling Maryse out. Melina has certainly one-upped her new brandmate in this Battle Royal. Afterwards Melina received her Miss WrestleMania crown much to the envy of Maryse.
Winner and Miss. WrestleMania at 6:01:
Women's Champion Melina
===================================
Fourth Contest
Legends Elimination Match
Ricky Steamboat, Rowdy Roddy Piper and Jimmy Snuka vs. Chris Jericho
The presence of Mickey Rourke, the star of 'The Wrestler' at ringside did not deter Chris Jericho from the task at hand. The man who has insulted many legends for months was finally put to the test by three of the biggest legends in Sports Entertainment, Ricky Steamboat, Roddy Piper and Jimmy Snuka. Jericho quickly eliminated both Roddy Piper and Jimmy Snuka through the Walls of Jericho and after a few impressive moves by Steamboat Jericho was able to hit the Codebreaker to win. Ric Flair then got into the ring, confronting Jericho but was also given a Codebreaker. Mickey Rourke got into the ring and caught Jericho cold with a punch that made Y2J stagger but Jericho came back with a right of his own and a Codebreaker to Rourke to the boos of the crowd.
Winner at 7:53:
Chris Jericho
===================================
Fifth Contest
Extreme Rules Match
Jeff Hardy vs. Matt Hardy
Going into this match, both brothers knew that this would be their one and only chance to get their hands on each other because of the draft that seen Jeff Hardy go to ECW. Unless Matt gets drafted to ECW then these two will not be able to tangle until the next draft. The two brothers went all out, trash cans, steel chairs, ladders and even a picture of the two brothers were smashed over each others lead. It looked like Matt would pick up the victory over Jeff when Jeff missed a leapfrog over a twenty foot ladder onto Matt but Jeff fought back landed a Twist of Fate inside a chair to Matt and then climbed a Ladder landing a huge Swanton Bomb to get the victory.
Winner at 15:12:
Jeff Hardy
===================================
Sixth Contest
WWE Intercontinental Championship Match + Rey's career is on the line!
JBL © vs. Rey Mysterio
JBL had promised something historic at WrestleMania but he couldn't deliver it, before the match he came to the ring telling everyone that he had spoken to General Manager Vickie Guerrero last week and that they had spoke about Rey. JBL said that Rey cost JBL his career a few years ago and prevented him another World title reign, JBL said that Vickie felt that this was unacceptable and that the pain that Rey had brought to her husband Edge and nephew Chavo Guerrero was unacceptable. JBL said he took the opportunity to ask Vickie if she could add a stipulation to the match, being that if Rey lost he would have to retire. JBL came close to ending Rey's career on more than one occasion but Rey was finally able to put the Longhorn away with a 619 and Splash.
Winner and NEW Intercontinental Champion at 7:34:
Rey Mysterio
===================================
Seventh Contest
The Undertaker vs. Shawn Michaels
These two put on a twenty-five minute classic in front of over 70,000 people at the Reliant Stadium in Houston, Texas. The match had it all as both stars battled away, Undertaker coming close to suffering injury at one point in the match with a dive over the top rope. Usually, a Tombstone Piledriver would have made it 17-0 for the Deadman but Shawn Michaels surprisingly kicked out, it was also a surprise when the Phenom kicked out of a Superkick from Michaels. In the end Taker' made it 17-0 when he was caught from a Moonsault and given the Tombstone. Unless HBK is drafted in the Supplemental Draft tonight, it is a safe bet for this feud to continue.
Winner at 25:58 and 17-0 at WrestleMania:
The Undertaker
===================================
The Hall of Fame Class of 2009 were brought out onto the stage. After a few moments one member of the class, Stone Cold Steve Austin came out on his four wheeler. Austin enters the ring and has a few beers before "Kennedy" hits, the crowd go crazy for the returning Kennedy and he gets into the ring. Kennedy speaks about how he respects Stone Cold and he thanks him for all the help he has given him. Suddenly, Kennedy hits Austin with the Mike Check and the cheers are replaced with thunderous boos. JR is screaming about how this is sickening, Kennedy opens a beer and pours it all over the back of Austin. Kennedy then shouts I used to respect you to Austin before stomping on his back. Kennedy then leaves the ring on the four wheeler to more boos as Austin is laying on the mat, knocked out.
===================================
Eighth Match
World Heavyweight Championship Match
Edge © vs. John Cena vs. Big Show
All of this came about because of the love triangle between Edge, Big Show and Vickie Guerrero. John Cena cleverly earned his way into the match but still came up empty-handed. In a huge Triple Threat match which seen John Cena lift both Edge and Big Show onto his shoulders at one point contained everything but at the end it was Edge who managed to hold on to his World Heavyweight Championship when The Ultimate Opportunist capitalized after Show had hit Cena with the Chokeslam. Realizing he can't be DQ's Edge hit Show with his title belt before spearing the seven foot giant. Edge then pinned John Cena to ensure he kept the gold.
Winner and STILL World Heavyweight Champion at 15:34:
Edge
===================================
Ninth Match
ECW World Championship Match
Jack Swagger © vs. Evan Bourne
For only the second time, the ECW World Championship was defended at WrestleMania when Jack Swagger, the defending champion made his first appearance on the grandest stage against Evan Bourne, another making his first WrestleMania appearance. Both men delivered and excited the crowd and the Houston fans were well and truly behind Evan Air-Bourne. Bourne even managed to hit his legendary Shooting Star Press but Swagger managed to kick out. In the end Swagger was able to land the Gutwrench Powerbomb to pick up the victory and become the first person to successfully retain the ECW Championship at WrestleMania.
Winner and STILL ECW World Champion at 10:11:
Jack Swagger
===================================
Main Event
WWE Championship Match
No Disqualification
Triple H © vs. Randy Orton
It seemed on last week that there was a possibility Randy Orton would take the WWE Championship to RAW if he won the gold tonight but last Monday on RAW the Legend Killer was drafted from RAW to SmackDown meaning that no matter the outcome it would stay on SmackDown, unless Triple H had managed to retain and was drafted to RAW or ECW in the Supplemental Draft. It was Orton standing tall at the end of the night with the WWE Championship, Orton managed the victory when he punted Triple H much like he had done to Vince and Shane McMahon. Triple H had trouble fighting off Legacy which allowed the punt.
Winner and NEW WWE Champion at 21:11:
Randy Orton
===================================
Re: WWE: The Draft Changes Everything!
---
Looks good so far. I've yet to read through the first post but I've just read the results and they looked good. I see you made Orton win which I think is the right choice.

Thank god you didn't make SantinA win and let Melina win. You made a mistake by "Winner and STILL World Heavyweight Champion John Cena"

Edge was world champ so...but anyway it looks good and I look forward to your first show.
Re: WWE: The Draft Changes Everything!
---
You're doing a very great job.
I would have loved to see Evan Bourne beat Swagger
Re: WWE: The Draft Changes Everything!
---
I'm glad that you have all commented and I thank you for that, I hope you are enjoying the opening to this BTB. For those who have replied with BTB's I'll try to comment/review them tomorrow.
Handsomedom, I looked into Bourne being champion but with him going to RAW it wouldn't have worked. Thanks for the comment.
On WWE Monday Night RAW, the WWE was "shook up" as it where as the WWE Draft 2009 took place just six days before WrestleMania. On the Draft each WWE Brand was permitted five superstars who would be drafted to the show randomly. WWE.com announced before Monday Night RAW that after RAW there would be a one hour and a half long Supplemental Draft where fifteen superstars would be drafted, one for every ten minutes just thirty minutes after WrestleMania. This meant that just like what happened on RAW that Monday Night RAW, Tuesday Night ECW and Friday Night SmackDown! would all receive five draft picks. It was also announced that tag teams would be drafted together and not separately. The Supplemental Draft results are as follows:
Supplemental
Draft
Results
Drafted
to
Monday
Night
RAW
1. Montel Vontavious Porter
The former WWE Tag Team Champion and current United States Champion makes his way over to the RAW brand taking his newly-won gold with him just a few hours after narrowly missing out on the briefcase in the Money in the Bank Ladder Match. MVP, who only recently broke a long losing streak on SmackDown. MVP is delighted to be going to the place where "Big things are poppin' and little things are stopping.' And the champ is sure to make an impact on Monday Night RAW.
2. Mr. Kennedy
After a huge draft pick from SmackDown, RAW was boosted by another pick from the blue brand. Just as SmackDown began healing it's wounds ten minutes ago when MVP left, another major star Mr. Kennedy, who just returned tonight taking out Stone Cold Steve Austin is moving to Monday nights. Kennedy, who has really made a name for himself on SmackDown will be looking to do the same on RAW and not just by shouting his surname twice.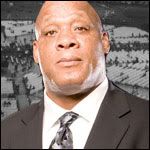 3. Mark Henry and Tony Atlas
For their third pick, RAW took a superstar from the ECW brand through the random WWE Supplemental Draft generator and that superstar is certainly a big acquisition for the RAW brand. Mark Henry will now be taking names on the RAW brand alongside his manager Tony Atlas. The former ECW World Champion will most likely be looking to add Edge's World Heavyweight Championship to his list of Heavyweight titles and if his strong showing in tonight's Money in the Bank Ladder Match is anything to go by then he will be a force to be reckoned with.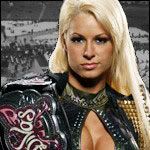 4. Maryse
RAW dipped back into SmackDown for their fourth pick when it was revealed that WWE Divas Champion Maryse would be moving to Monday Night RAW. The move of Maryse to RAW means that she has switched places with WWE Women's Champion Melina who was drafted to RAW last week. Maryse, the "Sexiest of the Sexy" is sure to turn heads on RAW.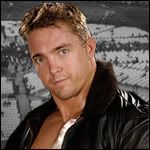 5. DJ Gabriel and Alicia Fox
One diva has left SmackDown and now one diva has left the Land of Extreme, the dancing partner of DJ Gabriel has now moved to RAW alongside her partner DJ Gabriel due to the ruling in the Supplemental Draft where tag teams will be moved together, a different ruling to the draft on RAW when partners were not allowed to move .
Drafted
to
Tuesday
Night
ECW
The Great Khali and Ranjin Singh
It doesn't get any bigger than this for ECW in there first draft pick of the evening, in terms of size anyway. For their first pick they received the Punjabi Playboy The Great Khali and his manager Ranjin Singh. Khali, who has wowed audiences across the country with his Khali Kiss Cam is now bringing the show over to Monday Night RAW. Khali, a former World Heavyweight Champion will be looking to also put that title around his waist again much like he did in the year 2007.
2. Shad Gaspard and JTG
Everyone on the ECW roster has been given fair warning before Tuesday's ECW, hide all of their belongings because Shad Gaspard and JTG are coming to the Land of Extreme. Cryme Tyme will be looking to make a splash on ECW much like The Miz and Morrison did over the last year. Gaspard and JTG who were participants in the Unified Tag Championship Lumberjack match will no doubt be targeting Carlito and Primo whenever the duo, who can appear on any brand as champions make a pit stop on ECW.
3. The Brian Kendrick and Ezekiel Jackson
The draft keeps getting bigger and better for ECW as they have drafted another duo, in a Supplemental Draft were you only get five picks, ECW have managed six on their third pick due to the ruling that tag teams must be drafted together and well The Brian Kendrick and Ezekiel Jackson are a tag team and they have been drafted from Friday Night's to Tuesday nights. Ezekiel Jackson has recently expressed his desire to get into the ring and will look to do that on ECW.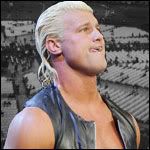 4. Dolph Ziggler
"Hi… my name is Dolph Ziggler." I don't think anyone needs reminding of who Dolph Ziggler is, he has probably introduced himself to the ECW roster already so there won't be a welcoming party this Tuesday because Dolph is moving over to the ECW brand. Ziggler, who impressed on his debut against "The Animal" Batista, and in matches over the past few weeks will be looking to introduce himself as a champion soon on ECW.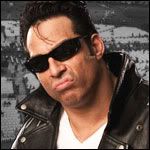 5. Sim Snuka
The wrestler formerly known as Deuce and now Sim Snuka, the adopted son of legendary Hall of Fame star Jimmy Snuka is now moving to the ECW brand. Snuka, who was briefly a part of Randy Orton's Legacy group is a former WWE Tag Champion and his finisher, the Crack Em' in the Mouth is sure to crack the glass ceiling as it where so that Snuka can become the ECW World Champion.[/font]
Drafted
to
Friday
Night
SmackDown!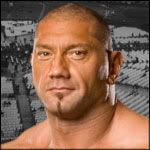 1. Batista
Talk about a shocker, he may be injured but he is not ineligible from the draft and in the Supplemental Draft, "The Animal" Batista has been drafted to his former home on Friday nights, SmackDown! If Randy Orton could take one positive with him to SmackDown, the home of WWE Champion Triple H it was that he wouldn't have to face the consequences of his actions when he punted Batista the night after Armageddon, now Batista is ready to go and will be after Randy Orton. Will Batista show up Friday?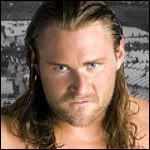 2. Paul and Katie Lea Burchill
Over the past few weeks and months, Paul Burchill and his sister Katie Lea have worked on the ECW brand putting in some impressive performances, now the duo will visit their third brand since Paul Burchill's re-debut, SmackDown. Burchill who has serious intentions of grabbing a Number One Contender spot to the WWE Championship is a ruthless competitor from Chelsea, England as is Katie who is a vicious vixen who is looking to challenge for Melina's Women's Championship gold. The duo, no doubt will make an impact.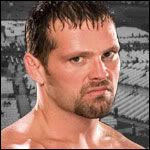 3. Jamie Noble
Jamie Noble always has a way of putting his foot in his mouth, he did it on RAW, he did it on ECW and in the past he has done it on Friday Night SmackDown. Noble, a former Cruiserweight Champion is a tough competitor in the ring but often finds himself in the squared circle with Kane or Mark Henry because he put his foot in his mouth in segments with the monsters and his true talent doesn't come out. On SmackDown he will be able to show his true talent.
4. Kofi Kingston
[FONT='Tahoma','sans-serif']At the beginning of the WrestleMania broadcast earlier tonight, the Jamaican Sensation Kofi Kingston put in a fantastic performance and came ever so close to securing himself a WWE Championship opportunity at any time in the near future. We see WWE Championship because he is now a SmackDown superstar, Kofi Kingston is a former World Tag Champion and Intercontinental Champion and will have his eyes set on championship gold in the future.
5. Rey Mysterio
619 is back on Friday nights! Just when it looked like SmackDown would be left with just three titles after MVP was drafted at the start of the Supplemental Draft taking his United States Championship with him, the last pick of the draft will now see WWE Intercontinental Champion Rey Mysterio bring his gold back to his former stomping grounds on Friday night. Rey, who achieved his biggest success winning the World Heavyweight Championship on SmackDown will no doubt be a tough challenge to anyone looking to win the Intercontinental Championship.
And that does it for the WWE Supplemental Draft and the annual WWE Draft. There have been some HUGE changes over the past couple of days and be sure to tune into Monday Night RAW live from Houston, Texas for the fall-out of a spectacular WrestleMania!
Re: WWE: The Draft Changes Everything!
---
FINAL WWE ROSTERS AFTER WRESTLEMANIA 25 AND THE WWE DRAFT.
WWE Monday Night RAW
·
Alicia Fox
·
Beth Phoenix
·
Candice Michelle
·
Charlie Haas
·
Chris Jericho
·
Cody Rhodes
·
DJ Gabriel
·
Edge
(World Heavyweight Champion)
·
Evan Bourne
·
Goldust
·
"Hacksaw" Jim Duggan
·
Jerry Lawler
·
Jillian
·
John Cena
·
John Morrison
·
Kane
·
Kelly Kelly
·
Layla
·
Lillian Garcia
·
Mark Henry
·
Maryse
(WWE Divas Champion)
·
Michael Cole
·
Mickie James
·
Mike Knox
·
Montel Vontavious Porter
(WWE United States Champion)
·
Mr. Kennedy
·
Mr. McMahon
·
Rosa Mendes
·
Shawn Michaels
·
Shelton Benjamin
·
Ted DiBiase
·
The Undertaker
·
Tony Atlas
ECW on Sci-Fi
·
Christian
·
Dolph Ziggler
·
Ezekiel Jackson
·
Jack Swagger
(ECW World Champion)
·
Jeff Hardy
·
John "Bradshaw" Layfield
·
Josh Matthews
·
JTG
·
Matt Striker
·
Natalya
·
Ricky Ortiz
·
R-Truth
·
Shad Gaspard
·
Sim Snuka
·
The Brian Kendrick
·
The Miz
·
The Great Khali
·
Tiffany
·
Tommy Dreamer
·
Tony Chimel
·
Tyson Kidd
·
Umaga
·
William Regal
WWE Friday Night SmackDown!
·
Batista
·
Brie Bella
·
Carlito
(WWE Unified Tag Champion)
·
Chavo Guerrero
·
CM Punk
(Mr. Money in the Bank)
·
Curt Hawkins
·
DH Smith
·
Eve Torres
·
Festus
·
Finlay
·
Gail Kim
·
Hornswoggle
·
Hurricane Helms
·
Jamie Noble
·
Jesse
·
Jim Ross
·
Jimmy Wang Yang
·
Justin Roberts
·
Katie Lea Burchill
·
Kofi Kingston
·
Kung Fu-Naki
·
Maria
·
Matt Hardy
·
Melina
(WWE Women's Champion)
·
Michelle McCool
·
Nikki Bella
·
Paul Burchill
·
Primo
(WWE Unified Tag Champion)
·
Randy Orton
·
Rey Mysterio
(WWE Intercontinental Champion)
·
Santino Marella
·
Theodore Long
·
Triple H
(WWE Champion)
·
Vladimir Kozlov
·
Zack Ryder
Crazier than Santorum and Bachmann's love child
Join Date: May 2008
Location: San Francisco
Posts: 2,283
Points: 0
Re: WWE: The Draft Changes Everything!
---
You have obviously put a lot of effort into this BTB, and it is set up well. The draft results will great, although they and the WM results were pretty similar to the real WWE results (ex. Team Xtreme at WM, the mid and women's titles switching).
---
MADERAS
AIRAI
MALAKAI
WHATEVER THE SHIT TEAM IN ALL-STARS WAS
Re: WWE: The Draft Changes Everything!
---
Thanks Susan
WWE Monday Night RAW Preview
Toyota Center
Houston, Texas
Number
One
Contender
The WWE Universe is just one day removed from WWE WrestleMania 25, a night which seen it all, it truly was a blockbuster but as the dust settles on the extravaganza, WWE Monday Night RAW is sure to be another blockbuster as we will see a new Number One Contender this Monday on RAW. Edge, the World Heavyweight Champion who retained his gold last night at WrestleMania will defend his title at Backlash against the winner of a huge Fatal Four Way Elimination style match in the Main Event. The participants in the match, John Cena, Chris Jericho, Shawn Michaels and new member of the RAW roster, The Undertaker will all be looking to get a shot at Edge's gold, especially John Cena. Who will become the Number One Contender on RAW?
Disrespecting
a
Hall
of
Famer
Last night at WrestleMania, Stone Cold Steve Austin who was part of the 2009 Hall of Fame Class surprised many in the Reliant Stadium when he came out on his four wheeler to have a final beer with the WWE Universe as his official goodbye to professional wrestling and the WWE, as Austin was celebrating in the ring the familiar theme song of Mr. Kennedy hit the speakers and Kennedy came onto the stage making his return from injury. Kennedy, who at the beginning of his career received a lot of advice from Steve Austin and who was a great friend of Stone Austin entered the ring and the crowd in attendance cheered as Kennedy respected Austin telling him that to his face. Then, the Reliant Stadium fell silent as Kennedy hit Austin with the Mike Check leaving the Hall of Famer motionless on the mat and then showed complete disrespect by pouring beer on Austin's back. The silence was replaced by deafening boos. One night removed from that incident, Kennedy who was drafted to RAW in the Supplemental Draft will address his actions tonight on RAW.
Welcome
to
RAW
In the WWE Draft over the weekend, many changes occurred and many new faces came to Monday Night RAW. On RAW, a handful of they draft picks will make their debut in a six-man battle royal including WWE United States Champion MVP, Mark Henry, DJ Gabriel, Evan Bourne, Shelton Benjamin and John Morrison and it is for MVP's WWE United States Championship. This is a huge way for a draft pick to introduce himself on RAW by winning the gold and a chance for MVP to cement his status as a truly great competitor by retaining his United States Championship. The winner of this match will surely go down as one of the best picks for RAW in this draft so be sure to tune in and find out who that is.
Oh
Qui
WWE RAW fans could barely contain their excitement when they learned that Divas Champion Maryse was leaving SmackDown and coming to RAW. The self-proclaimed "Sexiest of the Sexy" will look to make a mark on her debut on Monday night when she goes one-on-one with one of RAW's best divas, four-time Women's Champion, Mickie James. Can Maryse make the point that she is a great diva or will Mickie manage to take down the Sultry Diva?
Posting Rules

You may not post new threads

You may not post replies

You may not post attachments

You may not edit your posts

---

HTML code is Off

---