Re: Renegade™ Presents: WWE 2006 - The Return Of Sexehness
---
'Ello sugarbuns.

Erm, hate the Battle Royal, tbh. It always seems like such a copout when done irl. Tell me you don't do it every second month like WWE used to do. Have Cena win, plz.

Cryme Tyme suck. Have MNM take their belts eventually plz.

Jindrak > cade. Have him fuck Cade up.

Altogether looks reasonably sexeh. I'll probably review, if I decide it's not a total waste of my time.
---
Re: Renegade™ Presents: WWE 2006 - The Return Of Sexehness
---
Battle Royal should be hot unlike the jobber above me i don't mind a good Battle Royal... If Monty Brown wins i will love you forever. Styles and Haas if i was booking it would be epic, however, since you are it will probably just be a match ruined by interference
Jindrak > Cade is a true fact. I mentioned in my Raw review that i don't like Cryme Tyme as champs and well i have that same opinion so fuck them off soon please. I'm also expecting a Triple H long ass promo.
Could be great if you do everything that i said to do so yeah make it happen. Bye guys.
---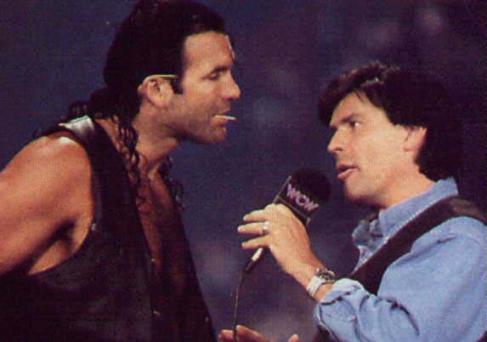 Re: Renegade™ Presents: WWE 2006 - The Return Of Sexehness
---
WWE RAW
11/24/06
Lakefront Arena
New Orleans; Louisiana

*Opening Video*

*PYRO*
*PYRO**PYRO*
*PYRO*

JR: Hello and welcome folks to Monday Night RAW! We are live from New Orleans and are no doubt in for a wild ride! Last week we learned Shane McMahon has challenged Triple H to an Ambulance Match at Armageddon after he once again cost The Game the WWE Title! We also saw Christian bloody Stone Cold Steve Austin in the middle of the ring!

King: All I can say JR is Austin instigated it all, he threw the first punch and Christian made him pay for it!

JR: But he took it too far King, he had no right to go as far as he did with Austin.

King: I wish you'd stop always defending Austin and his actions JR, sometimes you just have to admit he was in the wrong!

JR: All I can say is he'll have hell to pay if I know the Texas Rattlesnake. Also tonight we will find out who will face Edge for the WWE Championship at Armageddon as our main event will feature a 25 Man Battle Royal. We've also got former tag partners and best friends Mark Jindrak and Lance Cade facing off in singles action and much more tonight!

*THE GAME*

The crowd comes alive with a huge ovation as Triple H storms to the ring, looking in one bad mood. Trips takes a mic and gets into the ring, seething with what's happened to him recently

Triple H: It almost seems as if in the past year, I've gone full circle.

Trips pauses

Triple H: I worked my way back to the top, only for the year to end as it started, with me standing here without the one thing that matters more to me than anything else, the WWE Championship!

The Game again stops for a moment

Triple H: I was put through hell and back just to reclaim the title, and once I had it, it was like living every day with a bulls eye painted right on my chest!

Crowd is unsure of how to react

Triple H: Vince McMahon...

Ungodly heat for Vince

Triple H: You did everything in your power to keep the WWE Title off me. You tried and Vince, YOU FAILED!

Pop

Triple H: You struck a failed deal with John Cena

Heat for Cena

Triple H: You paid my best friend Shawn Michaels to turn on me! You even used his desire to be in one more championship match by getting him to "sell" you his soul!

More heat

Triple H: You put me in Lumberjack matches, handicap matches, Last Man Standing matches, Streetfight's, you guest refereed matches I was defending my title in, and EACH AND EVERY TIME I STILL CAME OUT ON TOP!

Pop

Triple H: Time and time again I proved just why I am The Game, and why I am that damn good!

Triple H stops as the crowd cheers and a *Triple H* chant starts up

Triple H: And at Unforgiven, I felt like I had lifted all the weight off my shoulders. I beat Shawn Michaels. Then, I took Vince McMahon and I made sure he paid for all the crap he put me through. I made sure that old man would NEVER dare to shatter my dreams again!

The Game then takes a deep breath before continuing

Triple H: And then, Shane McMahon...

Masssive heat for Shane O Mac

Triple H: You showed up at Survivor Series, and took it all away from me!

The Game shakes his head

Triple H: Not only then, but last week on RAW, I had Edge beaten, I was moments away from taking my title back, and you did it again.

Heat

Triple H: And then after all you've done, you have the nerve to challenge me to a match at Armageddon? I can promise you Shane, to tell you I am going to just accept that challenge and beat you in it is an understatement.

Pop

Triple H: You're going to see a new, even more ruthless and brutal Cerebral Assasin than you've ever seen. I am going to take these hands, and I am going to use them to beat you, to hurt you, to maim you!

Triple H is trembling as he fumes and the crowd roars as The Game's intensity level increases

Triple H: When I'm done with you Shane, an ambulance is going to pale in comparison to what you'll really need, and that is a damn hearse!

Huge pop

Triple H: Make no mistake about it Shane, this is the biggest mistake you have made in your entire life, and come Armageddon, for you, it's GAME OVER!

The crowd erupts as Triple H drops his mic and his music hits again. The Game stares out into the crowd for a moment before doing his iconic pose when suddenly his music cuts off and we here a voice come over the sounds

???: Hey Hunter, up here!

Camera pans around to the titantron to reveal SHANE MCMAHON! The crowd shits on Shane with some big heat and Trips glares at Shane who smiles back at The Game

Shane: Calm down there Hunter, I'm safe out here in the WWE Studios, no where near you or any of the people of New Orleans.

Boos for Shane

Shane: I'm glad you've accepted my challenge to meet me at Armageddon, Hunter. It gives me the chance to properly gain revenge for what you did to my Dad, Vince McMahon, back at Unforgiven!

More heat and a *Shane Sucks* chant begins

Shane: Do you have any idea how hard the last few months have been for me and my family Hunter? Huh? Do you have ANY idea? My father has been bed ridden, nursing the injuries you inflicted on him that night back in Salt Lake City! He's had to deal with chronic pains in his back, migranes, you really damaged the man. And you come out here and have the nerve to talk about how hard your life has been lately? Hunter, you have no idea what it's like to wake up every day, and wonder if your very own father's condition has worsened. If he's still ok, that he hasn't suffered shock, that he hasn't lost the feeling in some of his damaged limbs.

Shane pauses for a moment

Shane: You took something from my family that night. Since then, Vince has been a shell of his former self. He feels embarassed, his pride has been severly dented. You've turned my father into a different man, and you've hurt our entire family in the process. Things haven't been the same since, and that may never change.

The crowd isn't buying into the story from Shane, continuing to boo him and chanting *Bullshit*

Shane: So in return, I decided it was only fair that something you cared about so much, was taken away from you. That title means the world to you, I would know, I had to put up with you and your constant begging to my father in years gone by to give you title match after title match when you weren't champion. Now, you've lost it, and you know how it feels. It hurts, doesn't it Hunter? Yet the comparison of losing a championship to your father's personality pales. Which is why at Armageddon, I am going to make sure you leave the arena in that Ambulance.

Heat

Triple H: Stop trying to make me and these fans give a crap about you and your family Shane!

Pop

Triple H: Do you think for one moment that I care what your "poor" family is going through? Compared to what I've had to suffer this year, one man's dented pride is nothing! Stop trying to cast a sympathy vote to explain your actions, you're only doing this because your father, Vince McMahon, does not want me near the WWE Title!

Boos

Triple H: But I am "The Game" Shane, I know how to play it the best, and you're not doing too well at the moment with these stories and sneak attacks!

Shane: Make no mistake about it Hunter, I realize you're more powerful than me, I know you're "The Game", I know you're the "Cerebral Assassin" but that is not going to stop me. I will make sure this family has the closure it deserves when I make you bed ridden with several injuries. I will scar your personality. I will shatter your pride, your massive ego, and leave you with nothing.

Triple H is fuming at Shane from the ring, while Shane looks equally intense from the comfort of the WWE Studios as he leans into the camera

Shane: Nothing...

Shane looks intensely into the camera, right to Triple H, who stares a hole right back at Shane as we go to a commercial break

-Commercial Break-

Match 1
Singles Match
Mark Jindrak vs Lance Cade
Solid opening contest doesn't reach any real point of excitement with the crowd not really caring for Jindrak as a face and just shitting on Lance Cade as he taunts them. Jindrak gives his former partner a touch up in the early going but the match ends with Cade putting Jindrak away with the PERFECT SLICE!
Winner @ 6:58 - Lance Cade

Cade has his hand raised and s******s down at his former partner as the crowd give him some heat. Cade then gets down next to his former partner and tells him to have fun at the bottom of the food chain

JR: Well Lance Cade has beaten Mark Jindrak folks.

King: Great showing by Cade JR! I'm predicting a bright future for this kid!

JR: He has potential King, but he may need to iron out that motor mouth of his and earn some respect first.

King: Respect is overrated JR, these days anyways.

Backstage now and Todd Grisham is standing by with Monty Brown & Jonathan Coachman

Grisham: Ladies and gentlemen I am here with Monty Brown and The Coach, and guys, you requsted this air time?

Coach: That we did Todd. Last week you witnessed this man, The Alpha Male, pick apart and destroy a former WWE Intercontinental Champion, a former Hardcore Champion, a former Tag Team Champion, in under just 3 minutes!

Boos

Coach: The Alpha Male also buried The Undertaker ALIVE at Survivor Series!

Massive heat for that

Coach: And last week, Kane decided he was going to step up and try to tame The Alpha Male! Well Kane, you may be big, you may be feared by many, but Monty Brown is not one of them. You were lucky I did not let Monty fully off the chain last week, because had I done so, you would've been joining your brother in obscurity!

More heat as Coach hands Monty the mic

Brown: Kane, you wanna step into the squared circle with me? You picked the fight last week, and now I'm challenging you to finish it at Armageddon.

Pop

Brown: Me and you, one on one. And I'll teach you fear Kane, the fear of The Alpha Male. And the fear of THE POUNCEEEEEEEE!~

More heat as Monty & Coach walk off

-Commercial Break-

We are back and are with Maria

Maria: Hi, I'm Maria and I'm here with The Rock!

The crowd goes insane as Rock steps into the picture and a booming *Rocky* chant breaks out

Maria: Rock to-

Rock raises his hand to Maria, quietening her as the *Rocky* chant continues. Rock soaks up the cheers from the fans from a moment before taking the mic from Maria gently and coughing his throat clear before tilting forward

Rock: FINALLY...THE ROCK HAS COME BACK...TO NAWWLINSSS!

The crowd marks like fuck for the cheap pop

Rock: Now The Rock knows tonight, the big main event is the Number One Contender's Battle Royal. The winner goes onto Armageddon to face Edge, The Rated R Superstar!

Heat for Edge

Rock: The People's Champ is of course, in the battle royal.

Crowd pops

Rock: And The Rock is gonna paint a picture for the people. It's The Big Easy, it's Monday Night RAW, it's the main event, it's The Rock and a whole bunch of jabroni's!

Crowd erupts

Rock: And The Rock's gonna layeth the smacketh down on each and everyone one of them. The Rock doesn't care who you are, where you're from, what your sexual preference is, because you're still a jabroni to The Rock! You don't have names to The Rock, you're just a number. Jabroni number one, jabroni number two, and on and on it goes!

Another pop

Rock: Jabroni's flying left, right and centre all over the top rope, and The Brahma Bull storming into Armageddon to make sure Edge once again enjoys his pre-mature title run!

Rock then suddenly stops his high energy antics and looks into the camera

Rock: And John Cena...

Massive heat for Cena

Rock: The Rock knows you're in the match tonight. The Rock has not forgotten what you did to him at Survivor Series. And don't you think for a second The Rock will EVER forget what you did, because The Rock...WILL...NEVER...FORGET...

Rock looks into the camera for another moment, before tilting his head back

Rock: IF YA SMELLLLLLLLLLLLLL...WHAT THE ROCK...IS...COOKIN'!

The crowd goes wild as Rock walks off leaving Maria there smiling like a total airhead

JR: The Rock can certainately talk the talk, but he's proven in the past he can more than walk the walk to back it up folks!

King: The Rock doesn't care who he aggravates JR, as he said, everyone's a jabroni to The Rock!

JR: Rock has surely gotta be one of the favourites for tonight's main event and there are some big names in that match!

*BRINGIN' DA HOOD 2 U*

The crowd pops as the World Tag Team Champions come out, pumping the crowd up ahead of their match here. They get their crunk on for a bit on the stage before playing to the crowd again as they get to the ring

*Paparazzi* hits and out comes the MNM trio to some heel heat as usual. They look smug after their attack on Cryme Tyme last week. Melina graces us with her entrance routine making JTG & Shad mark, which infuriates MNM as they jump the Tag Champs and we're underway

Match 2
Tag Team Match; Non Title
Cryme Tyme vs MNM w/Melina
Well worked match between the two teams sees Cryme Tyme really take MNM to the woodshed early on, with the energetic JTG and the powerhouse Shad proving a formidable task for MNM to stop, and Mercury is lucky to escape a Victory Roll from JTG who countered a previously blocked Hurricanrana attempt. Nitro came in but didn't fare much better as he ate a Big Boot from Shad and only just managed to kick out.
The turning point sees Melina distracting the referee while her boys flatten JTG with a Double Superkick which JTG barely kicks out from.
From here MNM begin to dominate JTG, keeping him isolated from big Shad much like what Cade & Jindrak did last week. JTG tries to battle back with some right hands but he is grounded by Nitro with a Swinging Neckbreaker.
Finally JTG is able to tag out and Shad gets in after JTG scores with a Lariat to Nitro. Shad comes in and mows down Nitro with a shoulder block, then hits Mercury with a right hand. Shad sends Nitro to the ropes and catches him with a Flapjack! Mercury scales the turnbuckle and leaps off looking for an Axe Handle, but Shad sees him coming and plants a right hand right in Mercury's exposed chest as he comes down! Shad now goes to spring off the ropes but is tripped by Melina! This allows MNM to take advantage and hit the SNAPSHOT! Nitro covers while Mercury holds back JTG who tries to break the fall up 1...2...3!
Winners @ 12:34 - MNM w/Melina

MNM get the win thanks to Melina and have surely put themselves in a position to challenge for the Tag Titles with a victory over the current champions

King: YESSSSSS!

JR: MNM just stole a victory thanks to that she-devil Melina!

King: Who cares how they won JR, the important thing is that they DID win! They're gonna be the next tag team champions, I can feel it.

JR: Cryme Tyme will have something to say about that King I'm sure.

We switch backstage to Todd Grisham, who is standing by with Brock Lesnar

Grisham: Brock Lesnar tonight you are entered in the battle royal to determine who faces Edge for the WWE Championship at Armageddon. Are you confident you can win tonight and be the man challenging Edge in 20 days time?

Lesnar: I'm always confident Todd. I'm The Next Big Thing. I fear nobody. Last week I took my first step towards the WWE Title when I defeated Rob Van Dam an-

Grisham: Albeit a little controversially?

Lesnar looks at Grisham as if to say "What the fuck did you just say?" and Grisham gulps heavily, his hands starting to shake

Lesnar: There was nothing controversial about it Todd. I beat RVD pillar to post last week, I got the 3 count when I pinned him, that's all that matters in this business. I dominated that match and he was lucky he only fell to a roll up and not the F5.

Lesnar frowns as Grisham before continuing

Lesnar: And now tonight is the next step. I'm gonna win the battle royal, I'm gonna go to Armageddon and I'll be leaving there with the WWE Championship around my waist. Get ready RAW...HERE COMES THE PAIN!

Lesnar walks off as we go to commercials

-Commercial Break-

We return live and *HAVE A NICE DAY* hits and the crowd get to their feet to greet the General Manager of RAW, Mick Foley! Foley plans to the fans for a while before taking a mic from Lilian Garcia and getting into the ring

Foley: First of all, let me say it's great to be back in New Orleans!

Crowd erupts for the cheap pop as Foley gives them the thumbs up

Foley: However, it is not great to have to come out here and talk about what happened last week between Steve Austin and Christian!

Heat for the incident

Foley: Now for the past few weeks, even before the Survivor Series, these two have not been seeing eye to eye, but last week, the line was crossed.

Foley shakes his head

Foley: Christian, lately you've been acting like you're above the rest of the locker room. Like it's somehow your divine right to just be given a WWE Title shot. And when you don't get your way, you act like a little kid who can't have a lollipop, and you play the blame game.

Heat

Foley: And I am fully aware that the only person you seem to be blaming, is me.

More boos before the crowd backs Foley up with a *Foley* chant

Foley: And not only that, but you're starting to hurt this show. You cost our team the victory against SmackDown!, and last week you and your Problem Solver bloodied Stone Cold Steve Austin in this ring, like a bunch of savages!

*Christian Sucks* chant starts up

Foley: As General Manager of RAW, I do not and will not condone these actions, and that is why you're on your final warning Christian. One more act of selfishness, of distaste, of savageness, I don't care, one more moment of madness and I'm afraid action is going to need to be taken. BECAUSE I WILL NOT HAVE MY SHOW OVERRUN BY SOMEONE WHO THINKS THEY'RE ABOVE THE REST!

Pop

Foley: I was going to take action tonight, and remove you from the Battle Royal bu-

*JUST CLOSE YOUR EYES*

The crowd comes alive with a rowdy mixed response, easily leaning towards heat tho, as Christian and Tomko step out on stage. Christian already has a mic in hand

Christian: Sup New Orleans?

A few marks cheer for that, but it's quickly drowned out by heat

Christian: Mick Foley, the fact that you even considered removing me from tonight's battle royal just shows you are not fit to hold the position you do!

Heat

Christian: I mean, I was the one provoked by Austin last week, and I fought back in self defense.

More boos as Christian smirks

Christian: Stone Cold Steve Austin hit me first, he threw the first punch, and just because I ended up being too much for the old bastard to handle, I'm the bad guy in it all and Austin's the victim?

Christian can't help but laugh

Foley: Christian, you're still in tonight's battle royal, but I am warning you...

Christian: What Foley? You're warning me? For what? You should be warning Stone Cold Steve Austin that next time he tries to pick a fight with someone, make sure he can actually hang with them!

Heat for Christian

Christian: If anything, you should be suspending Austin for attacking this company's most prized asset!

More heat

Christian: As for this talk of taking action. You wouldn't deprive all my peeps worldwide their weekly dose of Vitamin C would you?

Foley: N-

Christian: Better yet, don't even answer that. All you need to know is that tonight I will be winning the Battle Royal, and I will be the one going to Armageddon to face my brother, and take the WWE Title from him!

Mixed reaction for that

Christian: And then, with me as your brands champion, maybe you'll finally begin to show me the respect a superstar like me deserves!

Foley rolls his eyes

Christian: And I'll carry this wild excuse for a show on my back if I have to, coz that's how I roll!

Christian's music hits again and he smiles at Foley as we head to a commercial break

-Commercial Break-

Back to ringside and we have a diva's match (EXCITING!~) to return to

Match 3
Singles Match
Mickie James vs Beth Phoenix
Both divas give a good go at it here, and it's the recently returned Glamazon who looks extremely impressive as she ends up having too much for the fan favourite Mickie, as she blocks a MICK KICK attempt and plants her with the DOWN IN FLAMES for the win!
Winner @ 5:27 - Beth Phoenix

Phoenix looking dominant again and Phoenix goes outside and takes a microphone before getting back into the ring

Phoenix: For the past six months before Survivor Series approached, I had to sit on the sidelines and watch one by one as these weak bitches (points to Mickie as an example) stepped up, tried to take the Women's title off Trish Stratus, and fail!

Heat

Phoenix: Well now Trish, I'm back, and I'm gonna make you wish you NEVER brought me to the WWE in the first place, because I'm gonna take that damn title off you!

Phoenix waits, seemingly wanting Trish to come out and accept her challenge, but she gets no response

Phoenix: Fine Trish, if you won't do things the easy way, I guess I'll have to get your attention the hard way...

Phoenix turns to Mickie James and the crowd boos as she pulls a dazed Mickie to her feet. Phoenix gets Mickie in position for another DOWN IN FLAMES...BUT HERE COMES TRISH STRATUS TO A HUGE POP! Trish slides into the ring and Phoenix sees her coming, dropping Mickie in the process. Phoenix goes to clothesline Trish who ducks it with the MATRISH!~ Trish then unloads with right hands to The Glamazon, rocking her back. Phoenix hits the ropes and comes back RIGHT INTO A CHICK KICK...BUT PHOENIX CATCHES IT AND FLOORS STRATUS WITH A HAMMER CLOTHESLINE! The crowd boos as Phoenix now picks up the Women's Championship belt and waits for Trish to regain her footing before DRILLING HER WITH THE TITLE BELT TO THE BACK OF THE HEAD! More heat for The Glamazon as she turns back to Mickie James and NAILS HER WITH THE BELT ALSO! Phoenix then raises the title to the crowd, getting a fair amount of heat as she does, standing over Trish & Mickie after a dominant showing

JR: My God! The Glamazon just destroyed the Women's Champion Trish Stratus and Mickie James with consumate ease!

King: This Beth Phoenix is something else JR, she just took on two of the best women's wrestlers around today and took them both out.

JR: Is Trish's LONG title reign about to end at the hands of The Glamazon?

King: It's looking like it might JR, Phoenix is one of the most dominant diva's I've ever seen in this business.

Backstage now and Todd Grisham is with the Intercontinental Champion, Shelton Benjamin and Charlie Haas

Grisham: Guys, tonight Charlie goes one on one with AJ Styles, who's certainately had your number in recent weeks Shelton?

Shelton: And? So what, he's pinned me? Big deal.

Grisham: Pinned you twice in twenty four hours actually.

Benji & Haas glare at Grisham, who gets the message to shut up

Shelton: Look AJ, you've been annoying me recently boy. No matter what happens, you seem to pull something out of your ass and fluke a victory. I guarantee it, had we gone back and relived those matches, that you winning wouldn't be an option. I am the best pure athlete in this company, so don't believe the hype you've been getting lately boy.

Shelton hands the mic to Haas

Haas: AJ, tonight, I'm gonna take out all the frustrations you caused me earlier this year. You may have beaten me at Summerslam, and then at Unforgiven, but it all ended with Shelton here taking the IC Title off you anyway! And now tonight, I finally get the chance, one on one to take you apart. There's no Rhyno, no Carlito, no Maven to help you out tonight AJ, just me and you. And when I'm done with you, you'll be begging to go back down south!

Benji & Haas walk off to some heat as we go back to ringside

*I AM*

The crowd gives a good pop as AJ Styles walks out on stage, flipping his hood up and extending his hands out as the pyro falls behind him. AJ walks to the ring looking confident in himself after his good run of results as of late

*World's Greatest* hits and out comes Charlie Haas to moderate heat, accompanied by Shelton Benjamin. Shelton gives Haas a few final words before Charlie gets into the ring

Match 4
Singles Match
AJ Styles vs Charlie Haas w/Shelton Benjamin
The two put on a good contest, much reminiscent of their previous encounters from earlier in the year. AJ's pace hands him the early advantage as he seems to be a step ahead of Haas. First spot sees AJ clear the ropes and take out both Haas & Benji with a SUICIDE PLANCHA to a big pop from the fans.
AJ almost does Haas in with a Crucifix Pin 1...2..Haas gets a shoulder up. AJ and Haas end up back on the outside where the tables turn as Shelton is able to distract AJ long enough for Haas to club him from behind and send him crashing into the steel steps. Haas now mounts the offensive and works over AJ. Haas hits a Buttefly Suplex and makes a cover 1...2..kickout. As the match goes on Haas tries to lock the HAAS OF PAIN on, but AJ FLIPS THROUGH IT AND SCORES WITH THE PELE KICK TO HAAS! The crowd erupts for the great showing of athleticism by Styles. AJ scores with a flurry of right hands as he fights back into the match and then scores with a clothesline, taking Haas down. Haas gets back up and eats a Wheel Kick from AJ who then covers 1...2.kickout by Haas. AJ now mounts the top turnbuckle as a groggy Haas gets up, but Shelton gets up on the apron, only for AJ to kick him off! AJ now turns his attention back to Haas and leaps off BUT IS CAUGHT IN MID AIR BY HAAS WHO PLANTS HIM WITH A SIT OUT POWERBOMB! The crowd goes wild for the spot and Haas makes the cover 1...2..3-NO! AJ somehow manages to get his foot on the rope! Haas cannot believe it and brings Styles to his feet and hooks him up with the EXPLODER SUPLEX...BUT AJ LANDS ON HIS FEET! Haas turns around and is kicked in the stomach, and then AJ scores with the STYLES CLASH! Cover 1...2...3!
Winner @ 10:58 - AJ Styles

The crowd comes alive after a thrilling match and Styles has pulled off a big win here against the odds. Shelton is on his knees on the outside, eyes open wide in horror as AJ celebrates the victory with the fans

JR: What an incredible match King, AJ and Haas put on another terrific contest!

King: That was some much JR, one of the best of the year, and it's only been ruined by the result.

JR: Aw come on King, Styles deserved it and he got it! This man is making a believer out of alot of people, myself included, that he can win back the Intercontinental Championship! And look at Shelton Benjamin, he's horrified and that's because he knows when AJ does get his shot, he may indeed get beaten by someone who's just as good as he is!

King: Impossible!

JR: Nothing's impossible King, and Styles is on a roll at the moment.

Styles continues to celebrate with the fans as Shelton helps Haas up the ramp, staring back at AJ with a slight look of worry on his face

-Commercial Break-

We return and are backstage with Maria

Maria: Hi guys, I'm Maria, and I'm back here with John Cena!

Major heat for Cena who steps into the picture

Maria: John, we are just moments away from tonight's battle royal to see who will face The Edge at Armageddon for the WWE Championship. Are you going to win?

Cena looks at Maria with a perplexed look before whispering "The Edge" to himself in confusion, before snapping out of it comically, even if the fans don't appreciate Cena's humour

Cena: Of course I'm gonna win. I've waited long enough for a chance to get back to the top, and now it's come along to me, I'm gonna make sure I take it. I've got the hunger back, and that's bad news for everybody else!

Maria: Aren't you at all worried about the other wrestler's in the ring, like The Bahaman Bull, The Rock?

Crowd laughs at Maria's stupidity while Cena shakes his head and takes the mic off her

Cena: You mind?

Maria shakes her head

Cena: See it don't matter whether The Rock is in it or not. He's not gonna stop me, that fool can't see me! RAW's gonna learn, I'm like a mangled penis, ya'll just can't beat me!

Marks for that one

Cena: Tonight's Battle Royal is the chance once again to shine, John Cena's going every yard, the whole damn nine!

More boos for Cena

Cena: New Orleans, ain't ever seen, someone like me, I'm half man, half wreckin' machine!

Heat again

Cena: Rock, you may talk about the SmackDown! Hotel and Jabroni drive. Well I'll take you on a trip to Word Life Junction, and leave you more embarassed than Janet Jackson's wardrobe malfunction!

Few marks for that one too

Cena: As for the rest of the locker room, yo it don't matter who follow, ya'll just like a vaccuum, ya'll suck and ya'll swallow.

More marking for Cena's calls here

Cena: Show the world I got the ruthless aggression, hell they should write that in the bible, when I get possession of the WWE Title!

Heat again for Cena

Cena: Rock, thinkin' you gonna win tonight, callin' me a jabroni? Yo fool I'll straight up destroy you, and if you ain't down with that, ya'll can blow me!

Cena does the "You Can't See Me" taunt to the camera and walks off after an entertaining flashback to his rapper gimmick

JR: Well John Cena certainately isn't gonna make any friends after that.

King: John Cena doesn't need friends JR, he's my pick, he's gonna win this thing!

JR: Well I gotta go with The Rock who's definitely not gonna be happy with what Cena just said, and adding it onto the fact he cost him the chance to be the champion back at Survivor Series, I wouldn't be surprised to see Rock lay the smack down on Cena's candy ass.

King: Don't steal The Rock's catchphrases JR!

*METALINGUS*

The WWE Champion Edge makes his way out to the usual boos and jeers with Lita alongside him. Edge comes around to the commentary table and takes a seat and is handed a headset by The King

JR: Well the WWE Champion is here folks, and he's going to be joining us on commentary.

King: Show some respect JR, this is the WWE Champion, stand up and greet the man properly!

JR: Oh will you sit down you kiss ass, we've got a match to call!

Edge: I'm just here to scout the opposition JR, no need to bust a gasket like usual, it's not like Stone Cold is taking someone to the damn woodshed.

King: Ahahahahahahahaha, JR, did you hear that?

JR: How the hell could I not, I'm sitting a metre away from the man!

As the duo look set to continue to niggle at each other

*HERE COMES THE PAIN*

Out comes Brock Lesnar to a negative reaction from the fans here. Lesnar does his usual routine before hopping onto the apron and letting his pyro fly, looking all ready to keep the good start to his RAW career going tonight

*SLOW CHEMICAL*

Kane storms out after the pyro explodes to a big pop from the crowd and wastes no time getting to the ring, setting his own pyrotechnics display off

*ONE OF A KIND*

The pyro crashes around the titantron and the crowd erupts with a huge pop as Rob Van Dam is next out to an extremely positive reaction here in New Orleans. RVD gets into the ring and does his R-V-D pose as we cut to a commercial

-Commercial Break-

Back live and we've been joined in the ring by Rhyno, Maven, Tommy Dreamer, The Dudley Boyz, The Johnnies, Rob Conway, Matt Striker & Paul Burchill

*ALPHA MALE*

Crowd shits on Monty Brown as he heads to the ring with a purpose, and The Coach by his side. The Serenghetti Beast gets in the ring and eyes up The Big Red Machine Kane, eager for round two after last week

*RIDE THE LIGHTNING*

The crowd comes UNGLUED as a surprise entrant in tonight's battle royal, the recently released STING makes a shock appearance to the delight of the New Orleans crowd. The superstars already in the ring look shocked as the Stinger makes his way down to join the crowded pack

*JUST CLOSE YOUR EYES*

The crowd explodes with a mixed reaction as Captain Charisma makes his way to the ring looking as cocky as ever, despite this being no easy feat, and the so far (AUSPICIOUS!~) absence of one Stone Cold Steve Austin

-Commercial Break-

The ring and ringside has really filled up now with Val Venis, Carlito, Goldust, Test, Chris Masters and the Intercontinental Champion Shelton Benjamin all out and raring to go too

*IF YA SMELL*

The crowd goes nuts with an electric ovation as The Great One, The Rock makes his way out to a booming reception here. Rock walks right through the group of superstars on the outside, most don't seem to be too pleased at being called a jabroni earlier, as Rock mounts the turnbuckle from the apron and soaks up the usual staggering ovation he receives

*MY TIME IS NOW*

The crowd's mood changes as John Cena makes his way out to some pretty heavy heat here from the fans. Cena taunts them before locking eyes with The Rock, who locks eyes right back and the crowd's excitement is building with just one entrant left before we get underway

*GLASS SHATTERS*

The crowd blows the roof off with a defeaning ovation as Stone Cold marches towards the ring, while Christian looks like he's gonna shit a brick inside the ring. His Problem Solver, Tyson Tomko looks to take Austin out, but Austin ducks his Big Boot attempt, and hits Tomko with a STUNNER! Austin then gets into the ring, and the bell is rung!

Main Event
25 Man Over The Top Rope Battle Royal
Winner Gets a WWE Championship Match at Armageddon
Stone Cold Steve Austin vs The Rock vs Rob Van Dam vs Kane vs Sting vs Carlito vs Rhyno vs Maven vs The Dudley Boyz vs Goldust vs Tommy Dreamer vs Val Venis vs John Cena vs Christian vs Brock Lesnar vs Monty Brown vs Shelton Benjamin vs Test vs Chris Masters vs Matt Striker vs Paul Burchill vs Johnny Parisi vs Johnny Jeter vs Rob Conway
The match starts off with a wild brawl as expected with the bigger storylines being showcased in the opening moments as Austin/Christian, Rock/Cena, RVD/Lesnar & Kane/Brown all begin the match fighting each other, while the first elimination sees both members of The Johnnies eliminated by The Dudley Boyz!

Eliminated @ 1:12 - Johnny Jeter
Eliminated @ 1:14 - Johnny Parisi

Eventually the Next Big Thing Brock Lesnar showcases his power as he takes one look at Goldust who breathes out right in front of him by scooping him on his shoulders and F5'S GOLDY OVER THE ROPES AND OUT OF THE MATCH!

Eliminated @ 2:36 - Goldust

Not long after that, Monty "OWNS" Brown flattens Val Venis with a sickening POUNCE!~ and then pulls the lifeless face up and dumps him out of the match

Eliminated @ 2:55 - Val Venis

Rob Conway tries to eliminate Kane to no avail as Kane goozles him and then tosses the former Resistance member over the rope with one hand!

Eliminated @ 3:29 - Rob Conway

The match continues with superstars pairing up all over the ring with some odd encounters and the next elimination sees Carlito, Rhyno & Maven who have been friends as of late, teaming up and getting rid of Chris Masters!

Eliminated @ 4:51 - Chris Masters

The faces then however meet their match as Brock Lesnar wipes out Maven with a clothesline, taking him out of the ring with ease!

Eliminated @ 4:57 - Maven

Lesnar then catches Rhyno charging in with a Belly To Belly Suplex and blocks Carlito's BACKSTABBER attempt by grabbing the ropes as it's tried for by Carlito. Meanwhile we see The Rock lay the smack down on Matt Striker and eventually finish it off with a big right hand which takes Striker out over the top rope to the floor

Eliminated @ 5:28 - Matt Striker

Stone Cold shows no fear of Brock Lesnar and begins to stomp a mudhole in Lesnar while Rock has been attacked by Test and John Cena is trading blows with Tommy Dreamer. Rob Van Dam meanwhile sees Rhyno down and scores with the Rolling Thunder to his fellow ECW alumnus. Kane is rocking Christian in one corner while The Dudley Boyz team up on the legendary Sting in another. Amazingly we go about a minute before we see another elimination as Rock ducks a Big Boot attempt from Test who tumbles out to the floor!

Eliminated @ 6:14 - Test

Sting fights off both Dudley Boyz and then sees Shelton Benjamin propped up in the opposite corner and charges across, scoring with the Stinger Splash! Shelton stumbles out into the hands of John Cena who tosses the Intercontinental Champion out of the ring!

Eliminated @ 6:31 - Shelton Benjamin

Cena then turns back to Tommy Dreamer and plants him with an FU! Heat as Cena taunts Dreamer with the "You Can't See Me" gesture before picking him up and tossing him out of the match!

Eliminated @ 6:44 - Tommy Dreamer

Austin meanwhile sees Christian cowering in the corner, barely having done anything the entire match and goes for him to a huge pop from the fans, but Tyson Tomko slides into the ring! Tomko grabs Austin from behind and pulls him away from Christian, but Austin kicks Tomko in the groin! Tomko hops around the ring clutching his privates and hops right into a STUNNER! The crowd erupts as Austin's move sends Tomko crashing out of the ring and Stone Cold flips the Problem Solver off, but CHRISTIAN SNEAKS UP ON AUSTIN AND ELIMINATES HIM FROM THE MATCH!

Eliminated @ 7:19 - Stone Cold Steve Austin

Massive heat as Christian has eliminated Austin thanks to his buddy Tomko's distraction. Austin's eyes widen in fury as Christian walks away, grinning from ear to ear, BUT AUSTIN GETS BACK INTO THE RING AND TURNS CHRISTIAN AROUND...STUNNER! The crowd goes nuts as Austin gains some revenge for last week aswell as just now. Austin drops down next to Christian and talks some trash before getting up and motioning for someone to eliminate him. Rock gladly lends a hand to Austin as he sends Christian flying out of the ring!

Eliminated @ 7:40 - Christian

Meanwhile The Dudleyz are setting Lesnar up for the 3D, when Monty Brown springs off the ropes and scors with a POUNCE!~ to D-Von! Brown then throws D-Von, and Lesnar blocks Bubba's right hand and sends Bubba out right after his brother from another mother!

Eliminated @ 7:52 - D-Von Dudley
Eliminated @ 7:56 - Bubba Ray Dudley

We see Paul Burchill charge at Rhyno, who sees it coming and elevates Burchill over his shoulder, but Burchill is able to hold onto the ropes and hang on! Burchill gets back onto the apron, but RVD COMES OFF THE TURNBUCKLE WITH A STRETCH KICK, SCORING ON THE JAW OF BURCHILL AND ELIMINATING HIM!

Eliminated @ 8:09 - Paul Burchill

The ring is emptying at a solid speed at this rate as Carlito hits a Springboard Elbow to Lesnar, and then Rhyno follows it up with a GORE to the Next Big Thing, taking him down for the while. Carlito gets up and Kane nails him with a Big Boot right in the face, sending Carlito out of the ring over the top rope!

Eliminated @ 8:35 - Carlito

We are now down to eight men in the form of The Rock, Rob Van Dam, Kane, Sting, Rhyno, John Cena, Brock Lesnar & Monty Brown. Brown goes right for Kane immediately while RVD goes for the downed Lesnar. Rock stares a hole right through John Cena as the crowd comes to their feet for the face off, but Rhyno tries to interrupt it, charging at The Rock, WHO CATCHES RHYNO WITH A THUNDEROUS ROCK BOTTOM! Rock has taken his eye off John Cena however, WHO SNEAKS UP ON THE ROCK AND SENDS HIM TO THE OUTSIDE...NO...ROCK REVERSES IT MIDWAY AND SENDS CENA OUT OF THE RING! Crowd goes wild as Rock gets rid of Cena in surprising circumstances, and John Cena is irate on the outside as Rock mocks him from in the ring until he's clubbed from behind by Sting.

Eliminated @ 9:46 - John Cena

As Rock & Sting go at it to a huge reaction from the fans, Monty Brown counters a CHOKESLAM attempt by Kane and drives the big man to the ropes, looking to rid the match of it's biggest remaining man. RVD & Lesnar are still going at it too, and Lesnar runs through Van Dam with a shoulder block before seeing a groggy Rhyno struggling back to his feet. Lesnar grabs Rhyno and sends him out of the match, and we're down to six!

Eliminated @ 10:03 - Rhyno

Rock begins to get the upper hand on Sting and plants him with a Spinebuster! The crowd comes alive as Rock tosses his elbow pad into the sea of cheering fans and springs to the ropes...WHERE HE IS TRIPPED AND DRAGGED OUTSIDE BY JOHN CENA! The crowd shits on Cena as he whips Rock into the steel ring post at ringside. In the ring Kane scores with a Flying Clothesline to Monty Brown and Sting & RVD team up to try and eliminate Lesnar, while on the outside CENA LEVELS ROCK WITH A MONITOR! The New Orleans crowd are shitting on Cena here as he takes apart the Spanish announce table. Cena looks back to the downed Rock and drags him over to the table, SCOOPS HIM UP ON HIS SHOULDERS AND DELIVERS A HUGE FU TO THE ROCK RIGHT THROUGH THE SPANISH ANNOUNCE TABLE! It's not long before a *Holy Shit* chant breaks out and the crowd boos Cena heavily as he exits to the back, smug with what he's done here by taking The Rock out it seems. Inside the ring Kane is laying into former friend RVD while Sting lights up Monty Brown with some knife edge chops. Brock Lesnar meanwhile takes a moment to catch his breath in the corner. Monty Brown slugs it out with Sting before drilling him with the Alphalution. Brown now sees Kane leaning against the ropes, choking RVD in the corner and comes up behind the Big Red Machine looking to eliminate him, and Lesnar sees this and charges in, dumping both Kane & Brown out of the ring at the same time!

Eliminated @ 12:58 - Monty Brown
Eliminated @ 12:58 - Kane

Kane & Brown don't seem to give a damn as they begin to brawl with each other, with Kane knocking Brown over the barricade into the crowd and following the Serenghetti over. Brown & Kane trade blows out through the crowd as we cut back to the ring and are down to 3 (mathematically 4 with The Rock still technically in this match). Sting begins to light up Lesnar with some chops, backing him to the corner. Sting puts the boots to Brock, keeping him stuck in the corner before backing out and giving the hot crowd a "Woo" which they return in kind. Sting then charges in with a Stinger's Splash...BUT IS CAUGHT BY LESNAR AND DUMPED OUT OF THE RING!

Eliminated @ 13:25 - Sting

At ringside The Rock begins to stir, holding his ribs in pain as in the ring RVD & Lesnar are remaining. Van Dam takes it Lesnar, laying into him with right hands. RVD then goes for a boot to the gut which is caught by Lesnar, only for RVD to score with the Step Over Windmill Kick! Lesnar stumbles backwards to the ropes and RVD follows in with a clothesline, the momentum taking both men over...BUT LESNAR HOLDS ONTO THE ROPES AND VAN DAM CAN'T! RVD is gone to the disappointment of the crowd as Lesnar manages to get back in the ring, and The Brahma Bull slides in on the other side gingerly.

Eliminated @ 14:02 - Rob Van Dam

Both men get to their feet and the face off brings the crowd to their feet, with the history of 2002 coming flowing back to both men. Rock is wincing in pain while Lesnar looks a little fatigued too as the two move in on each other. Lesnar tries to cheap shot Rock, who blocks it and unloads with right hands to Lesnar! Rock attempts an Irish whip but Lesnar reverses it and catches Rock with a thunderous Overhead Belly To Belly Throw! Lesnar now gets to his feet, looking down at the injured Rock who is still holding his ribs and makes a motion that this one is over. Lesnar brings Rock up and lifts him onto his shoulders looking for the F5...BUT ROCK SLIPS OUT THE BACK AND DROPS LESNAR WITH THE PEOPLE'S DDT! Crowd erupt as Rock scores and is back in the match now. Both men down. A booming *Rocky* chant breaks out in the Lakefront Arena. Lesnar begins to stir and slowly pulls himself up as THE ROCK KIPS UP! The crowd goes wild as Rock now stalks Lesnar, readying for his finisher and Lesnar turns around into a ROCK BOTTOM...NO! LESNAR BLOCKS IT AND SCOOPS ROCK ONTO HIS SHOULDERS! LESNAR TAKES ROCK TO THE ROPES AND F5'S HIM OVER THE TOP ROPE...BUT SOMEHOW, THE ROCK LANDS ON HIS FEET ON THE APRON! Lesnar thinks he's won as he raises his hands, but then he turns to see Rock on the apron. Lesnar charges at Rock, BUT ROCK LOWBRIDGES THE ROPES AND LESNAR TUMBLES OUT OF THE RING, THE ROCK WINS!

Eliminated @ 15:43 - Brock Lesnar

The crowd busts a nut as The Rock wins the match and falls back into the ring, battered and exhausted after a huge recovery effort here. Lesnar holds his head in his hands on the outside, extremely disappointed with himself while The Rock's music hits to signify his victory

Winner @ 15:43 - The Rock
Number One Contender for the WWE Championship at Armageddon

Rock uses the ropes to pull himself up and The People's Champ mounts the turnbuckle, soaking up the cheers from the fans and locking eyes with his opponent for Armageddon, Edge, who stands up from his commentary position at ringside and raises the WWE Title back at The Rock

JR: By god The Rock did it!

King: I can't believe it JR, I thought Lesnar was going to win for sure!

JR: I thought you said John Cena was your favourite?

King: He was JR, but Lesnar made a believer out of me. He dominated parts of that match and eliminated a ton of guys!

JR: And perhaps on another day Lesnar would've won it, but The Rock! The Rock! The Rock has his chance at Armageddon folks! He's gonna face Edge for the WWE Championship, what a night it's been! We gotta go, don't miss next week, I have a feeling it's gonna be off the hook!

Rock & Edge continue to stare down as the show fades to black



===

This show seems a little short promo wise and for that I apologize, just can't explain it but I wasn't feeling the promo's at all this week, bar the Trips/Shane one which I thought was solid. Most emphasis was of course on the main event and such, expect more depth to the feuds to be made next week, this week was more of a showcase of what's to come tbh

As always, I will do my best to return all reviews when I can <3.
---
***

Re: Renegade™ Presents: WWE 2006 - The Return Of Sexehness
---
'Ello darling. Since you threatened me, I guess I really should review for you. =/ At least it's in full this week.
So Triple H crying about losing his title?
Triple H sucks.
Naww, quite nice work here. His lust for the title was covered pretty well, and I definitely liked the lines at Shane. Quite impressive really. Helped me pick up what's going on as well. >_> Shane's dialogue was alright, though it didn't have the same feel to it. Something was missing with the promo, though I'm not sure exactly what. It just didn't feel quite right. Triple H's bit was very good though. Oh and next time you threaten to have someone leave in a hearse, remember, WWE does not do death angles.
Cade beat Jindrak? Disgusting. Unforgivable. As for Jindrak being a face, gtfo tbh. Jindrak should be the heel out of the two as that's the only way he's going to get a push out of you from the look of things.
Coach with Brown?
tbh. btw, next time you say squared circle and not SERENGETI~! I'll personally chop your nuts off. Learn to Alpha Male, nubmuffin.
Meh, just Rocky running through some catchphrases and usual lines. One of the reasons I don't like Rocky in BTB's really. I'm guessing Rocky vs Cena is headed to a match at Aramgeddon?
MNM beating the stereotypes almost makes up for Jindrak's loss. Nah, I'm joking, it doesn't evcen come close. Glad to see MNM pick up the w though, and with the dirty tactics CT will probably wanna be poofs and get even with them, leading to a match at Armageddon or sumfinks. MNM > CT.
@ Lesnar getting mic time without a manager. No character in this promo really. Find him someone plz, because he desperately needs a voicebox. Smiled at Grisham being a dumbass, btw.
Foley was the generic face GM type here, with the Fioley cheap pop thrown in. Nothing too special, but nothing bad. Quite liked Christian though. The guy is pwnage, pl,ain and simple. Weekly dose of Vitamin C is
. Christian > some old bastard, so keep putting him over. Don't think he's headed for a match with Edge, though it would be epic on so many levels.
Phenix beating Mickie ftw. Mickie is epic suck, tbh. Phoenix promo is aight, seems like you're trying to make her in the mold of Jazz as a tough bitch with the promo. Her pwning Stratus is pretty lawlz, considering Stratus is the one doing the run-in. Seems like you're big on Phoenix, so I expect her to get the belt. Nice little segment to make Phoenix look epic strong.
@ Benjamin and Haas having no character at all. Especially Haas. I'll forgive you though, because Haas vs AJ is creamworthy.
Match seemed very un-WWE like with the ending involving epic spots. Just show why Styles > almost all in WWE. In parts you seemed a bit jumpy as Styles dove out of the ring then had Haas in a crucifix with no mention of them climbing back in the ring and continuing the action first.
Still, you gave this match a nice amount of time for it to be as epic as it should be.
The rap was rather entertaining and had me laughing quietly to myself at some points. Just a little advice though: next time, try not rhyming 'me' with 'me'. They're kinda the same word. >.>
The one thing the entrances tell me here is that you have a stacked roster. Like, ridiculously stacked, lol.
@ Johhny Parisi/Swinger, btw. The guy who used to job to guys with no entrances on Heat has no place in this match. Good thing he's gone early
. Good to see the big men getting eliminations. Nice to see you using the match to advance feuds with Austin and Christian, though I'm rather sadface to see Christian not getting a title match. I think you kinda spoiuled the ending here. The Rock getting destroyed but not legally eliminated = comeback victory. =/ Lesnar looking like a beast is
, but his fall to The Rock was inevitable. At least Rocky vs Edge should be absolutely epic since Edge is a God on the mic and Rocky is awesome too, despite being a walking catchphrase machine and nothing else in BTB (and to a degree irl).
Overall, solid but nothing great. Triple H was by far the best part of the show, though nothing else seemed to carry the same emotion and feeling to it. Not too much advancement, though you have many feuds simmering along fine.
I'll check back in for SD.
---
Re: Renegade™ Presents: WWE 2006 - The Return Of Sexehness
---
Second Raw is up baby!! Let's get it on! I'm not the first review? Shame on me
Obviously, I see HHH accepting that challenge for the Ambulance Match, which as far as I'm aware, is something that we haven't seen before from HHH at any point in his career. Christian's attack on Austin was vicious, gonna be big to see Austin's reaction tonight. 25 Man Battle Royal? Weird number as I've never seen a 25 man battle royal, usually a 20 or 30, but I digress. Let's get on with this thing!
I liked HHH's intensity as well as his story telling of even more backstory of PPV's we didn't see. He tells of his journey and then kicking the hell out of Vince McMahon. Now, that piece gives us a reason as to why Shane has been attacking Hunter. Now, Shane is on the Titan Tron, and I'm trying to be nice here, but I really did not like Shane's portion of the promo at all. What I mean by that is, damn right it was a good promo by all means, but only if it was coming from the face perspective. Shane didn't get over any massive heat, he didn't make the crowd hate him, however he was trying to get sympathy in this case. You did a great job of pulling off the face Triple H, but you didn't quite capture the heel Shane well enough to out him over as a force. Luckily, it is early in the fued and hopefully you can turn it back around.
Jindrak/Cade was a bonified flip of the coin type match here as you could have gone either way with it realistically. This is a very low mid-card fued, so it shouldn't provide all that much entertainment, but it seems that Cade may be climbing out of that hole. He picks up a nice W and we'll see where he takes it from here.
Coach as a mouthpiece for somebody? I first of all don't understand why Monty needs a mouthpiece in the first place. A manager, sure I get that, he's a beast and he needs to be restrained, but not on the mic. Monty vs. Kane, but at Armageddon? I guess that could work, but it seems that that could have been done on RAW and Monty could have moved onto something bigger after that.
Hell, I just popped for another Cena/Rock reference. I can see you maybe even giving the Rock the win tonight, as it will give him some time before his colossal clash with Cena coming Mania. Good solid, Rock promo, with him saying he's taking out the jabronis.
MNM picking up a non-title win it looks like. Big win for them, as they are definitely going to Armageddon now, no doubt at that, IMO. Can't see Cryme Tyme going too far, but MNM beating them two times in a row may be a little too unlikely. So far though, this is the most unpredictable match at Armageddon.
Lesnar seemed extremely bland in this promo. I understand he virtually never speaks on the mic, so it is quite hard to capture what he is saying. Him "gulping" at the reference of him just barely beating RVD isn't too intimadating either, would have liked to see him a little more crazy and vicious.
Christian is the man, and he is getting the full fledged heel push that he never really got in the WWE, so I find it well served. Foley's leash with Christian seems to be getting shorter and shorter, and it could blow over very soon. Can't see Christian winning the thing tonight, but I still expect an obvious push.
King said it perfectly basically, with Phoenix being one of the most dominating women in the division. She is a beast and completely cold cocked the two best wrestlers beside her in the division in just a few moments. It's nice to see a women's fued getting pushed, and Trish and Phoenix can both go in the ring, and their fued should be a good one at that.
Benjamin and Haas have a microphone put near them for some reason, and it didn't come out to bad actually. Benjamin is solid, and I was scared about Haas, but he didn't come off bad, he sounded like a bad ass heel that just wanted some revenge, and it looks like their match is up next.
Styles and Haas would be a great match up personally as both of those dudes can wrestle like there's no tomorrow. Not that surprised to see AJ pick up the win as he needs a ton of momentum since he is going to come after Benjamin's title, but he has almost been kicking too much ass. In 8 days, he's got 3 pinfall wins, which seems a bit much. Would love to see Benjamin/AJ at Armageddon, one-on-one or even a Ladder Match maybe?
LMFAO. That was nothing short of a classic Cena rap. If that was involved in a bigger moment of a show, that would easily be my vote for promo of the month, and even now it may be. I seriously lol'ed at every line of that promo, great A+ stuff, not to mention Cena/Rock is getting hotter by the second.
Everybody in the ring at once!?? Damn, and not to mention, STING IS IN THE BUILDING! If he wins, I can see him sticking around, if not, it was still great to see him for one night. This is a tough one to call, but I think I'm gonna go with RVD as of right now, since he really doesn't have much doing while the other two top faces, Austin and Rock are both involved in their own fueds. I read the match in full, and then decided to comment, rather than comment little by little. Thought the battle royal was good. At times in the beginning it was a little hard to follow, as there was a crap load of dudes in the ring. It got good though eventually as it didn't stay that way for too long. We got all the major rivalries in as Monty and Kane eliminated each other and proceeded to fight all over the building, while Cena just absolutely killed the Rock, who some how came back and won! Not to mention that Lesnar and RVD happended, although it was relatively a clean elimination from Lesnar, maybe would have been better if he cheated, with a chair or something along those lines. I am a tad bit shocked that the Rock won though, maybe Cena will get chucked in there somehow for the Triple Threat. Even if not, this will be great as I can see Cena screwing The Rock out of the belt and furthering that Mania showcase.
Overall, I don't think it was as strong as last week as a whole. This week did a lot of building towards fueds and what we can see in the future. I'm a little surprised that we didn't see anything of HHH after the opening. Either way, good show and I've already said much of what I want to. I'll be checking out Smackdown!, good job with this.
---
TNA: Becoming Number One

A real TNA story...
Chopped Liver
Join Date: Jan 2004
Location: Six inches from a computer screen
Posts: 5,433
Points: 321
Re: Renegade™ Presents: WWE 2006 - The Return Of Sexehness
---
WWE RAW
Main event tonight reeks of awesomeness. My only concern is that with all the star power on the show, you might need to run a big 20 man Battle Royal every couple of months, or 10 man tags every few weeks just to get people on the show.
Strong promo from Triple H to open proceedings. Good use of the history lesson, as a lot of guys (myself included) are probably still shady when it comes to what went down in the previous times of this thread. Boy, Triple H went through hell during his title reign, to the point where it actually makes Shane look better for being responsible for ending it - what his father failed to do.
Shane really stepped up here, and actually provided a pretty decent, personal promo to add more hatred behind his grudge with Triple H. Having said that though, it would've worked better if Shane had've actually, y'know, shown fear of Triple H, and acknowledge the fact that he's not a wrestler, but he's gonna still try and gain revenge for his family. Sounded to me like he views himself as a viable threat to Triple H. It's okay for him to be fearless, but it's odd for him to come off as a tough guy (like we've seen recently in real life).
Ignore all the haters, Cade rules. He probably could do with a manager or valet, but ultimately, I want you to push him
. Cade > Jindrak.
Watch some Monty Brown promos please. Not that this promo was bad in anyway, but he gets a lot more animated, and talks about all kinds of off the cuff shit. Like BKB said too, Serengeti > Squared Circle.
Back to back interviews, meh. Having said that, I'd say this is the best promo you've wrote since you came back. Totally on point for me, and The Rock looked to be on fine form on this one. Him winning the Battle Royal wouldn't surprise me, as he needs something to fill time before the feud with Cena can take off for WM … because let's remember … The Rock wont forget
What is wrong with you?? Cryme Tyme getting nearly twelve minutes to stink the joint up?? Short and sweet for those two plz. Pleasing to see MNM winning the match, but I'm concerned they only won here for an excuse to get a shot … then go on to lose the title match. I hope this isn't the path you follow, as MNM are infinitely times better than Cryme Tyme.
Short and sweet promo from Lesnar, and he works best this way. No need to have him rabble on for ages. Doesn't suit. He'll not be winning tonight though; he just lost a title on Smackdown, and he's seemingly going to be continuing his angle with RVD.
Felt a little bit of a throwaway promo, possibly one of the ones you alluded to at the end of the show. Still good, but not the best follow up you could've had for Christians ruthless attack on Austin last week. If anything this could've took place backstage, as it didn't seem important enough to have ring time. As always, Christian was written well as the antagonistic, dick head heel he can be, and Foley was as good as ever. Two guys that you clearly are very comfortable writing with.
Phoenix > Mackie (in terms of ability). Good to see you appear to agree. Promo time for her too?? Wow. Beth & Trish = Womens money feud imo. Surprised you arent holding off on it until WM, as I cant imagine a slow build for a womens feud being all that exciting, so I don't see that as the road you'll be going down.
Trish getting LAID OUT by the Glamazon was freaky and awesome all at the same time. Looks like we have a proper womens feud set to go down, and it ought to be (word of the week for me) epic.
AJ Styles looks destined for an IC title shot and consequent feud with Benjamin, and from me, there are no complaints. Those two could definitely put on some incredible, show stealing matches on PPV and TV. With AJ winning two nights in a row against him, and beating Haas, he surely doesn't have to do much more to earn his shot.
Oh, BTW, Grishams line to Benjamin about Styles beating him twice in 24 hours - GOLD.
Too many interviews. That must be five now. Wasn't loving Cena here, especially when he sort of stole MVPs half man half monster (nee amazing) moniker. A promo we could've done without imo. Anyone that isn't a rapper trying to rap isn't advisable either, but I know you've done them before, and to your credit, your Cena raps are probably better than anyone elses in BTB. Not a great compliment mind, but one none the less.
Surprised you could be bothered to write out the majority of entrances. Lot of jobbers in there going early as you'd expect, then Austin gets toppled -sneakily- as you'd expect by Christian. Not too much of a celebration though for Captain Charisma … he soon follows!!!
Absolutely no mention of anything between Austin and Christian from that point. What happened?? Was Austin happy to leave it at that?? Was Christian not pissed to be screwed?? Should've at least explained if Austin walked off after that, or got pulled away or whatever.
Lesnar owning the match, with plenty of eliminations, whilst The Rock gains a measure of revenge on Cena, eliminating him, keeping their running issue running. At least this time you didn't just forget about it, as Cena beat the shit out of The Rock afterwards, essentially taking him out of the match. More eliminations racked up for Lesnar - OWNING this match, taking advantage of Kane and Monty. Again, glad to see the aftermath of their elimination was followed up on with the ghastly brawl out into the sea of fans.
Lesnar was put over as an absolute beast in this match, he must've eliminated about ten guys alone. Never expected him to win, as we weren't going to get a heel vs. heel match for the title on PPV. Rock, against the odds wins the match, and it should be intriguing to see what Cena does, after his plan to screw The Rock fell by the way side, and now has to watch him main event Armageddon.
Re: Renegade™ Presents: WWE 2006 - The Return Of Sexehness
---
Raw Feedback
Okay nice way to start with Triple H and well no offense to you mate but I must say this promo definitely had its ups and downs. Actually what am I talking about I hope this offends you. LOL nah but seriously there were just certain things about this promo that I didn't feel fitted in with the whole situation. Triple H saying "I am going to take these hands" just didn't feel right would he not talk about smashing Shane O's skull with the sledgehammer? I could be wrong but to me it just didn't fit just how angry you were portraying him to be. Shane O seemed very intense and perhaps even a bit sadistic and well I know he does not have the power to back it up but this promo really made it seem like he has some kind of plan. Overall not the best promo in the world but a nice start to the show none the less.
I can't believe you actually put Lance Cade over Mark Jindrak I did not like it at all but according to everyone else you are a fan of the jobber superstars for example Scott Hall
Anyway hopefully you do something with Jindrak because he is ten times the better talent then what this Cade is. Also for a full show your match recaps should be a little longer then that jobber
Coach and Brown OWN together and it is something I fell in love with after reading your first Raw not because you have done anything extra special with him but I just love the idea of these two together. Kane shall fear THE POUNNNCEEE otherwise after your first match result I seriously think you have something wrong with you.
The Rock interview was nice and well people say your not a bring promo guy but one man I know you can write from your 2003 thread is The Rock and this interview was no exception it was classic Rock and probably my favorite promo of the night so far.
MNM getting the win was the right option here as I have told you how much I dislike Cryme Tyme as champions earlier MNM have got one win to get in the title hunt and now they just need one more win with the titles on the line for me to be happy with all the champions of this thread.
Lesnar is a machine he is destined for big things in this thread I can feel it to be honest.
Foley as a face GM is nice and well he is trying to lay down the law but got made to look quite ridiculous by Christian. I have always loved Christian but I just feel as if as much as this was nice that Foley should have had the last say. As for the actual promo it was nice and in character your Rock one was still better though
Phoenix over James is saddening to me. Phoenix beating Trish afterwards is also pretty saddening to me however I would lie if I say I didn't love the whole invincible champion thing you are trying to do here. Trish for champion eventually though right?
WGTT on the microphone is quite embarrassing to be honest. Not cause tyou naturally did bad but just because they both suck on the stick
Styles gets the win which has really got to be irritating for WGTT I am not sure exactly where you are going to go with this but I must say its about time we had a decent match on the show.
Cena equals gold here. I fucking love you and well every now and then you hit a promo very nicely and you did that here as well. Some consistency would be nice
The Rock gets the win which was very much a shock with so many guys involved I didn't think this would happen but I am glad that it did as I lurrve him. You have so many superstars left over to occupy with something and that is what it is going to be fun to do in the current weeks.
Overall this show was okay certain things hit hard and well other not so hard. But you definitely have that star quality about you and that is why I will be back for Smackdown. Sorry it took so long as well
---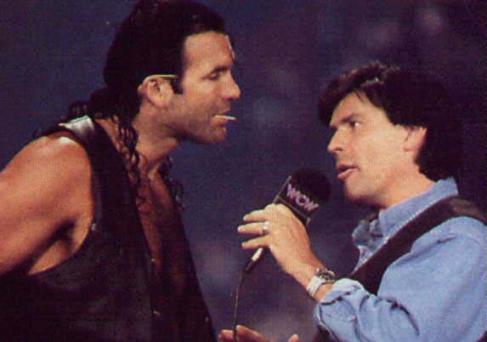 Re: Renegade™ Presents: WWE 2006 - The Return Of Sexehness
---
Edit:
I only just realised that you've posted another RAW since the first one, but I've spent half an hour writing this so you might as well have it. Bear with me, as I am quite the nitpicker.
Besides the thread hasn't been around for a long time, so give me some time to get into it.
- The next match was indeed a squash so I can't say much about it, but I will say Tony will be very disappointed.
Coach's promo was good, pretty much in character, and the Kane/Brown confrontation was a nice touch as well. I assume Kane will be jobbing to Brown.
-
@ Austin, "Christian you stupid little bastard". Just one thing, I don't think Austin has ever referred to himself as 'The Texas Rattlesnake' and it sounded a little out of place to say that, but apart from that Austin's characterisation was perfect. '...WRONG REASON!' was the absolute perfect reaction that Austin should've given to Christian so props again. The confrontation was good, and it was smart to have Austin stun Tomko before his fall to Christian. So far this is my favourite feud on the show.
Oh and
@ JR and King's reactions. Great characterisation. (Oh btw, if you haven't noticed already I use "characterisation" a lot.
)
- I can't really comment on Mickie/Trish but I will ask a question; has Trish been champion since New Year's Revolution 2005? I assume she has since this is a 2006 BTB and you called it an "amazing" title run. Let me know plz.
- MNM's interview wasn't my favourite segment of the night. I know Melina is essentially the mouthpiece of the group, but it would've been nice to see Nitro or Mercury talk about the tag team championships rather than her. It didn't seem right for her to say 'We're the best thing going in tag team wrestling' when she's not actually part of the team.
- The Cena/Foley segment was mainly good. The Battle Royal Announcement pretty much gave away for definite that Edge was retaining the WWE Championship (even though everyone pretty much guessed that anyway). Cena's lines were okay but seemed slightly generic. Rocky's little appearance at the end was awesome, and I guess we're going to see a sloooow build for Cena/Rock at WrestleMania. Nice.
- The 8-Man Tag was okay but it's difficult to comment with the matches being recapped this way. Anyway, I'm glad AJ got the win and AJ Styles vs. Shelton Benjamin will be epic. LADDER MATCH plz.
- Lesnar's promo was okay, but like Cena's earlier, it was somewhat generic.
- Lesnar/RVD was the easiest match to read, albeit it could've done with a little more detail. I liked the ending though - it kept RVD safe by losing to Lesnar via cheating, and Lesnar looked good by getting the win without burying RVD.
- The WWE Championship match was the best of the night without a doubt. I simply love matches with all the big interferences.
Shane's promo afterwards was alright but I don't think he'd call his dad Vince. Apart from that, a strong way to end the show with the announcement of the Ambulance Match at Armageddon. I expect a few monkeyspots from Shane leading to a Game win.
OVERALL:
Overall Reney, I was impressed. It's been a while since you've had a thread going, and I think I'd forgotten how good you can actually be. Some of the promos were a little off, but as you said yourself, there's a little rust that will soon wear off. If this is what you can produce in your first show, I can't wait to see what you're going to be giving us within a few more weeks!
Re: Renegade™ Presents: WWE 2006 - The Return Of Sexehness
---
Thanks for all the reviews so far guys, much appreciated. Onto some EPIC news...


PARANOIR TO OWN SMACKDOWN!

Yes, that's right. Look the fuck out, PARANoIR is the new SmackDown! writer for this thread as of now. He took long enough about deciding to do it, but once he showed me what he could do WWE wise, I knew I wanted him. The man of course may not be able to week in week out produce full shows, so he can do whatever he wants in that regard tbh. Full shows, recaps, mixed. The IC is indeed owning BTB, and this is just the next step.

We will own hard.

Make him feel welcome plz. <3.

Paranoir will no doubt post sometime soon to follow up on what I've said.
---
***

Asking JAMES ELLSWORTH for Wrestling Advice
Join Date: Jun 2008
Location: Victoria, Australia
Posts: 468
Points: 223
Re: Renegade™ Presents: WWE 2006 - The Return Of Sexehness
---
My mouth just honestly dropped, that is epic news so good luck to you guys and I will probably start to review from now.
Posting Rules

You may not post new threads

You may not post replies

You may not post attachments

You may not edit your posts

---

HTML code is Off

---