Re: NWA: Rising From The Ashes
---
My Review for NWA

A good opening segment with Edge drawing cheap heat and a good way to kick of the show.

Scott Steiner Vs Joey Orlando, a nice summary of what happened duing the match, Iíll have to read through some previous shows to find out whats happening.

Iím assuming Orton is heel, ah, so are Edge and Orton together as a tag team, since JBL brought them both in at the same time. Iím just wondering? So Iím assuming JBL is the chairman.

Brother Ray Vs Paul Burchill, good win for Burchill, even if it was a dirty victory.

I didnít really get the start of the next segment, is seemed like a real dark kind of interview. Then when Vampiro showed up I thought we would see a brawl. But ahh well.

The joke you made about how it was a bad night for backstage interviewers was pretty funny.

Never heard of Antonio Banks, so Iíll have to read back through the thread.

Ekmo going over, a good choice.

Ken Anderson? Iím assuming thats Mr. Kennedy but with his real name? Kind of figured it out when I read about the way he won by uses the Mic Check.

Didnít really know what to expect from the main event. Also I thought Angle and Cage would win because I thought JBL and Orton canít work together. But they did somehow.

Iíd rather have Orton as a heel but itís your choice.

...

It was a good show, theirs some areas that can be improved, they will with time. I lacked knowledge on this thread when I reviewed this so forgive me if this is a bit short. My next review will probably be better after I read through it.
Mid-Card Champion
Join Date: Nov 2007
Location: Phoenix
Posts: 5,652
Points: 0
Re: NWA: Rising From The Ashes
---
Impact Feedback



Opening Promo: A tad on the short side, but I really liked it. It had a purpose, and the dialogue delivered. The one thing that I didn't like was Edge getting cheap heat, I feel he's above that, but that's just a little thing. Edge made a lot of sense here in what he said about the mystery owner, and laid down a huge ultimatum. It came at a very big time, on the last show before the biggest PPV of the year for the NWA, so next week's going to be all that much more of a must-see. I don't see the mystery owner revealing himself, but I also don't see Edge losing the title. Still, looking forward to next week to see if he will (or maybe it could be a she...).

Orlando/Steiner: Not that great of a match, obviously, and this is working on getting Morgan and Orlando over as faces, but to be real, if you aren't going to do anything with Orlando after this, then you made Steiner look bad for basically no reason. I'm not saying he needs a push, just some TV time and competitive matches, with a few wins. Either way, good build-up for the Slammiversary match.

Orton/Layfield Segment: I really liked this segment, it had good lines, good flow, and I could feel Layfield's emotion as he spoke. The one thing that I didn't like was that you said that JBL thought about it, rubbing his chin, then he just snapped at Orton out of nowhere. Other than that, I liked this a lot, got me looking forward to the main event and what/who Layfield has invested in now. Someone else for the Guantlet?

Burchill/Ray: I still don't like the name of The Hooligans for Burchill and Nigel, I always get confused and think of London and Kendrick. Anyway, this feud seems like it'll be something of a filler match at the PPV, since it only started two weeks ago, but it's actually got some momentum behind it, with this newest development of using brass knuckles. It seems as if you're making The Hooligans the faces here, but I can't seem to get behind them as such. The knuckles are too heelish for me, and I'm not a fan of brawlers, either.

Abyss Interview: This put over Abyss over as crazy, volatile, unpredictable, but I don't know what it'd do to his popularity (attacking a hot face girl is never a good thing). Anyway, not a fan of Vampiro, so I don't like him working as a face, but I suppose it evens up the odds in this program of monsters. I wonder if this is all a set-up, though.

Banks Update: Isn't cleared to compete? Dang, what a setback. I think this could be a work, but at least he's still on-screen. Anyway, hope this guy gets back on track soon.

TBP Beatdown: I don't know if this was the place to mention that Beer Money took DiBiase up on his offer, it could've easily been forgotten with what LAX did. Anyway, it was very thuggish, something that I'm not a fan of, but I understand that a lot of people would be, so this would've gotten over well. It was pretty brutal, although I noticed two big typos - at least, I think they're typos. One of them was attacking with a baseball, but I think you meant baseball bat. You also said that they attacked them respectfully, and there was no respect here, so you might've meant respectively. Anyway, things are heating up even more in this feud, seems as if it's filled with jumpings, so lets see what's going to happen next week.

Booker Interview: Not much of an interview, and it seems as if every Impact is a bad night to be an interviewer, and I wonder what Christy said to piss him off. Once again, you prove to have interviews and addresses down, as this one was very good. There were a few things that didn't really sound like Booker, and by that I mean they weren't totally ebonics, like when he said he "isn't no sucka." Should've been "ain't no sucka." Has better flow. Anyway, the match between Book and Sting should be a great one, and it has a ton on the line. I really don't know who could win it, hard to call at this point, but still, this feud has been very good so far. Great job here.

Bloom/Ekmo: Another good big man match you put out, I must say, with a very interesting result. I wasn't expecting something like this to happen, but I liked it. Showed that Ekmo won't listen to Mitchell at times, and that he's not someone to try to lift. I suppose now the odds are in favor of Abyss and Vampiro, so I wonder what's going to happen next week, and the condition of Bloom.

Angle/Christian/Jarrett Segment: Interesting, definitely looks like a set-up in store. But, for who? Could go either way. Anyway, very intruiging, adds to the main event, but something Jarrett said was a little off to me. He said if they need him, he'll be out there, if they need him. Angle mentioned that he was acting too eager, but it didn't seem that way when I read it, seemed more like a slight mistake. Either way, it's all good, I got what he was saying.

Finlay/Anderson: Pretty good match here, gave Anderson the momentum he needed for his US Title Rematch. One thing that I had a smile at is Cornette having a tennis racket, I thought he stopped using that years ago. Anyway, good match, and I really liked the ending result. I don't know if it was a good move to pull off on TV, because that would've been a great PPV spot, but great nonetheless. Good job here.

Main Event: Interesting results. I should've guessed that DiBiase was working for the money-grubbing Layfield. Birds of a feather, man. Anyway, good main event, good storytelling, and I suppose that the program between Banks and Angle will continue. I don't think it should for too long, but I think it could put over Banks big if he wins their blow-off match. I'm a little surprised that Angle and Christian worked very well together, I was expecting some dissention from the faces for some reason. I liked Layfield and Orton going at it with each other as well, the best example of storytelling there. I did notice two big typos here again, where it says that Orton is ready for Angle's quickness, when I think you meant "isn't". Then it said that Orton is happy with being embarrased, when he obviously wasn't. Aside from that, good main event and revelations as you get closer to Slammiversary.

Ending Segment: I'm not sure what to think of this. Obviously, Edge doesn't look bad as he was caught off-guard, but I still don't know. The Guantlet has been mostly about Jarrett as the main challenger, which is fair, since he had Edge one-on-one last, but this would've been the best time to transition to a new challenger. Hasn't been this way here. Anyway, an interesting end to the show, to say the least. Wonder what Edge's reaction to this'll be, as well as his ultimatum.

Overall: Another very good show here, Laurinaitis, with a lot of great development towards Slammiversary (and on, in some cases), with good matches, good promos, but I felt that this show was very typo-heavy. Normally I don't comment much on typos, but they were in a lot of places, and when there's a lot of them, it kind of takes away from the show a little. Aside from that, I though this was another quality edition of Impact, and I hope you keep up the good work, while looking a little closer for typos. 7.5/10.
Re: NWA: Rising From The Ashes
---
Hey man Iím returning the favor and Iíve decided to review more than one of your shows in depth. Before I start you must know that Iíve never watched anything but WWE so I may not know who some of your wrestlers are. Iíve heard of some TNA superstars but I donít know a lot.

TAAís Review on NWA presents "Xplosion" from Nashville, Tennessee (6-13-09)

GM Foley is ring announcer, nice lol. Okay Iím confused, it could be because this is the first time Iím reading your show, there are 5 World Champions? 5 world championship matches? Iím very confused on that. I do, however, look forward to see what action Daniels will do.

Letís see if I can get all the champions correct: Jeff Hardy and Mistico, so far, are the only Heavyweight Champions announced so far in this show. Mysterio is the television champion, is that the same thing as a Heavyweight Champion?

What a nice promo by Carlito, and I like the touch of his father being with him. A nice team combo of father and son, and I really enjoyed reading this promo, very nice.

I donít know whatís going on between the 2 stables but a man from each team goes one on one when Low-Ki goes one on one against Burke! Jesus, what the fuck is wrong with The Cult!? No stable could be that psychotic dude! A fork? Thatís hardcore lol. Thank god for Foley to come in and kick some ass! Jesus dude, thereís complete chaos going on here!

Awesome Jeff Hardy promo with Tenay. Clearly Hardy knows that he doesnít have to be involved to lose the title, and this is a promo I see Hardy doing. Spot on with this promo, man. A job well done.

Awesome match with the Briscoes and the Hart Attack. Not quite sure how a triple threat tag team match could could with 2 teams consisting with 2 people each and then a team with 3 people. Why would he let them compete with 3 ppl in one team?

Nice to see the tag match get added and the Kofi promo was awesome. Iíve never seen the dude cut a promo before, but I can imagine itís like the promo you wrote. Very nice, I see you have a great gist of writing promoís and writing like the superstars talk, awesome!

WOW, what a great match between Helms and Hardy and good idea to have them face again at the ppv, with the winner getting a title shot. I canít wait to see who wins, my bet is on Helms.

Whoa, I have no clue what happened before, but I get somewhat of an understanding from Kendrick, good for Sydal. Whoís Jack Evans? Jack Swagger?

WHOA!! I did not expect that dude. First Punk wins, damn. Then Daniels says heíll do something drastic and he has. Great capture moment to end the show.

OVERALL: I thought this show was one of the most entertaining shows Iíve read in a while. I know only about a majority of the roster, you have a shit load of titles dudeÖ5 world titles? Iím guessing NWA consists of more than one company, or Iím just a plain dumbass, but either way this show was mildly entertaining, I havenít been this entertained in reading a show in a while. Usually itís the same RAW/SD/ECW WWE wrestlers. I donít like TNA and I never watch it. Iíve heard of AJ Styles, Christiopher Daniels, I watched ROH once or twice on HDNet and I saw Larry Sweeny accompany two women wrestlers to the ring so I know who he is. Jack Evans I donít know, Iím guessing heís Jack Swagger. I know who Matt Sydal is (Evan Bourne) I have heard of the two people you mentioned from NOAH, although I have no idea what NOAH is. Man I have a lot to learn. Feel free to PM me explaining everything. After I read the shows that are after this show, I will go to the first post of this thread and see if anything helps me. Thanks again, and this show gets 2 thumbs up for me!


NWA PREVIEW

Okay, whoa, hold the phone, thereís more wrestlers?! Fuck dude, lol, how am I ever going to know whatís flying if thereís a lot of shit going on. Iím not bashing anything nor do I think that itís a bad idea for whatever youíre doing because I have no idea what youíre doing lmaoooo, anyways, I will review IMPACT, as I have no idea what to expect. Jesus.

This is from this preview:

[FONT='Verdana','sans-serif']Things in Ring of Honor is heating up as Jake Hager and Chris Hero are making great strides in single competition. A tag team has also looked impressive as "The Fast and Furious" team of Go Shiozaki and BxB Hulk is often stealing the shows. It has also been rumored that Mick Foley has his eye on Necro Butcher, who remind him of himself. All four men could be debuting sometime after "Slammiversary".NWA is said to be in contract negotations with Egyptian 2004 Gold Medalist,Karam Gaber Ibrahaim[/FONT]

Okay who is Hero? I know Hager is Swagger, which means Jack Evans isnít Swagger. No idea what the fast and the furious team is or Go Shiozaki is. No idea who BxB Hulk is. Now do I know who Necro Butcher is (although his name sounds familiar) I donít know who KAram Gaber whatever. Iím very happy you signed Mohammad Hassan, as I liked his gimmick. I have no idea what Gauntlet match the preview was talking about. I thought it was Survival of the Fittest match, but whatever.

Jesus, Slammiversary is a 2 day event, Jesus! I guess itís okay because you have a ridiculous amount of matches. Alright, I read the cards and you donít have to answer the question I had with the Gauntlet match and the Survival of the Fittest, 2 different titlles. I just donít get how you have so many superstars and titles!

Expect feedback for Slammiversary!

Review 4 Review -->Since you gave me a very well in depth review, you got one in return! Thank you so much for my review, I felt like I have lots to learn and now I have stuff that tells me what I need to work on, thank you!
Re: NWA: Rising From The Ashes
---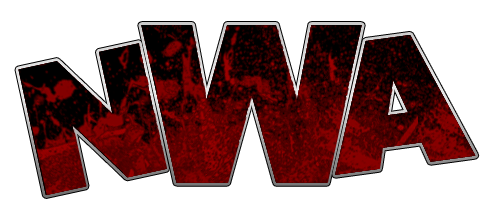 NWA Xplosion


(This week's episode is live from Raleigh, North Carolina as we are only 3 days away from "Slammiversary". The crowd is stoked as the pyros go off and the show starts. We go ringside to the announce team of Mike Tenay and Xplosion GM Mick Foley.)


Tenay:(excited)"Welcome everyone, this is XPLOSION! The hottest wrestling program on television today. I'm Mike Tenay along with my announcing partner, "The Hardcore Legend" Mick Foley and we are set to bring you some great action tonight."


Foley(agreeing)"You are so right, Tenay. Tonight, in our main event I have set up a 15 man "Slammiversary" preview Battle Royal. Everybody wanted a piece of the opponent come this weekend, so I figured I would give everybody what they wanted and put them all in a match together.


(The crowd pops for that announcement)


Tenay(screaming now)"We also will have TWO World Heavyweight Champions facing off in a one on one match up as GHC World Champion, Takeshi Morishima, will face off with CMLL World Heavyweight Champion, Mistico. Our fans will get a sneak preview of what these two can do in the ring before this weekend."


Foley"They both flew in early for this weekend and showed up here at the arena early this morning. So I got on the phone and called their respective promotions and schedule the match for tonight. I really wanted some special for our fans here in Raleigh, North Carolina."


(Music fills the arena as AJ Styles interrupts the announcers. The smug, Styles has something to say before his shot at the X-Division World Title this weekend in "The Survival of the Fittest Match" this Saturday. The fans are letting him feel the heat as he enters the ring.)


Styles:"For all you fans that don't know, my name is AJ STYLES! (heat) and after this Saturday at "Slammiversary", you can call me CHAMP!"


(The camera zooms in on Styles, who has a cocky smirk on his face while the crowd boos him out of the building)


Styles" I once ruled "Xplosion" as the greatest X-Division World Champion in history and I plan on doing it again."


(heat)


Styles"You fans boo me because you know it's true. Who is going to stop "The Phenomenal One"? There isn't anyone in the match that can do the things that I can do in this ring. They would have a hard enough time with me in a regular match but NO ONE can last 30 minutes with ME and not lose. I plan on getting the most wins in the time period and walking out the champ and their is nothing anyone can do to stop me."


(Music hits as "The Jamaican Sensation" Kofi Kingston comes to shut-up the arrogant, AJ Styles. He hits the ring and the two go at it. Kofi quickly hits his "Trouble in Paradise" after avoiding the Styles' attack. Styles exits the ring, shaking off the effects of the move. Kofi celebrates in the ring as we go to commercial.)


-----COMMERCIAL BREAK


(A replay is show of what happened between Kofi and Styles before the break)


Tenay"What a way to kick off the show! AJ came out proclaiming to be the best and Kofi comes out and thankfully, shuts him up."


Foley:"This isn't over as both men will be in the Battle Royal later tonight. But I think Kofi has made a statement to the other 5 men, that he is a serious threat come Saturday."


Tenay:"Last week I sat down with three of the competitors for the World Title and this week I sat down with the other three to get their take on their chances this Saturday at "Slammiversary. This is the first interview as I sat down with Samoa Joe"


(We cut to a backstage interview set where only two chairs are setup against a black background. Tenay is sitting across from Samoa Joe)


Tenay:"Joe, I first like to thank you for sitting down with me. I know that you took time away from your training to do this. (Joe just stares intensely at Tenay). My first question for you is, Who do you find as the biggest threat in this match up?"


Joe:"Well Mike, I don't find anybody a threat in this match. I will be the biggest and toughest man in the ring this Saturday and nobody is able to survive thirty minutes of the pain that I can inflict."


Tenay:"It is interesting that you talk about the thirty minutes because there has been a lot of discussion that you might not be able to go that long. People are saying that you might be out of shape and that is the reason that you haven't been able to defeat Jeff Hardy. They say you just run out of gas, so to speak."


Joe"WHO IN THE HELL TOLD YOU THAT?"


(Joe gets up and tosses the chair aside and gets in Tenay's face. Tenay is still sitting but you can see that he is scared as Joe hovers over him, very angry. Tenay can't even answer the question.)


Joe"THIS SUNDAY EVERYBODY WILL SEE WHAT SAMOA JOE CAN REALLY DO!"


(Joe stares almost sadistically at the camera as the segment ends. We return to the ring)


Foley:(laughing)"It looks like you barely made it out of that interview alive, Tenay. You should you never ask anybody about their weight. That is a sensitive subject for some people. Trust me, I know."


Tenay:"I was just asking the question that has been on the minds of a lot of people. It has seemed that the last six months or so, Joe has packed on some weight and I think it has effected his in-ring performance. I wasn't expecting that he would get so upset."


Foley:"I think Tenay, you just gave Samoa Joe his biggest motivation for this weekend and his opponents better be careful."


(Music hits as the crowd don't know what it is until David Penzer announces the name and the GHC World Champion, Takeshi Morishima appears to a chorus of boos. The baby-faced big man gets to the ring and awaits his opponent.)


(The crowd erupts as the CMLL World Heavyweight Champion, Mistico comes shooting out of the back. Mistico is very joyful with the crowd as he slaps hands with the fans on his way to the ring. He flips over the top rope and perches on the top turnbuckle to the roar of the crowd)


(We get quick shots from the back as we see Bryan Danielson, Carlito and Chavo all in their respective locker rooms, scouting their "Slammiversary" opponents on monitors.)




Quote:

Match One (Recap)

Takeshi Morishima VS Mistico

This match up saw two drastic wrestling styles as the 300-pound GHC World Heavyweight Champion, Morishima took on the high-flying Luchadore sensation the CMLL World Heavyweight Champion, Mistico.

The early part of the match was dominated by the smaller, Mistico. He stayed a step ahead of the bigger Takeshi using a hit and run style dominated with kicks and springboard moves. This halted at about the five minute mark when Mistico went to the well one too many times and was caught by Morishima while attempting a moonsault off the turnbuckle. Morishima then put on a power display as he more less threw Mistico around like a rag doll, hitting with numerous suplexes and slams. Mistico regained the upper hand after Morishima missed with a big boot in the corner. As Morishima's leg was caught up in the turnbuckle, Mistico hit a devastating enzuiguri kick almost knocking Takeshi out. As Morishima staggered to his feet, still feeling the effects of the kick, Mistico soared off the top turnbuckle. Morishima shocked the crowd and Mistico by catching him by the neck, Morishima signaled for a the end and hit The Amaze Impact for the three count.

Winner: Takeshi Morishima via pin fall



Tenay:"What an impressive match by the two international stars and an even more impressive finisher by Morishima, I hope Bryan Danielson got a good look at that in the back."


Foley:"Bryan is definitely going to have his hands full this weekend, trying to take that title away from Morishima but I think Chavo and Carlito have to be worried a little themselves about Mistico. That style of his, is something a lot of wrestlers will have trouble with. I also think Morishima's size was the biggest factor in the outcome. Chavo and Carlito don't have that luxury over the CMLL champ."


-----COMMERCIAL BREAK


(We come back from commercial to the the locker room of the X-Division World Champion, Jeff Hardy who is joined by his brother, Matt as they are ready for an interview with Jeremy Borash)


Borash"I'm back here with the X-Division World Champion, Jeff Hardy and his brother, Matt. Gentleman, you both have serious challenges this week at "Slammiversary". We all know Jeff about your match but your brother, Matt is facing Gregory Helms for the a shot at the title next week on "Xplosion....."


Matt:" Yeah, yeah, yeah, We know where you are trying to get at. That me and Jeff could be competing against each other next week if we both win at "Slammiversary". Everybody wants to know what will happen. I just know that I will try my hardest to beat Jeff if it comes down to it."


Borash"How does that make you feel, Jeff. Knowing that your own brother is even gunning for your championship?


Jeff:"I have no problem with my brother wanting my title, I would be a little ashamed of him if he didn't. But wanting it and winning it are two different things. (Matt seems a little put off by the comments). I have no doubt that next week, you will see the first ever Hardy VS Hardy, World Title match and tonight, who knows? you might see a little preview in the Battle Royal later tonight."


(The brothers go back to getting ready for tonight as Borash sends it back to the ring)


Tenay:"Some interesting comments by the Hardys. It would be an interesting match next week if the both Hardys end up winning this weekend>"


Foley"It's hard enough being the champ with everyone after your title but I can't imagine being the champ and having your own brother going for it too. I think a little bit of Jeff Hardy might be pulling for Gregory Helms in the match up with Matt Hardy."


Tenay:(shocked)"You really think that Jeff would want Helms to come out on top over his brother. I don't think that is the case at all, Jeff wants nothing but the best for Matt."


(The debate is interrupted as the music of Bryan Danielson plays over the PA system. The crowd gives "The American Dragon" a warm welcome back to the United States after his tour of Japan. Danielson looks in great shape as he awaits his opponent)


(The crowd boos as Chavo Guerrero's music is recognized. Chavo comes out with his bandanna on and looks like he is in the best shape of his career. Chavo has been wrestling in Mexico for the past few months but the crowd hasn't forgot his actions toward his former partner, Carlito before he left. Chavo gets in the ring and stares down Danielson)



Quote:


Match Two

Bryan Danielson VS Chavo Guerrero Jr.

After seeing the "Slammiversary" opponents in the night's opening match-up, their two challengers faced off in their own contest. Both NWA stars have been wrestling almost exclusively overseas the past few months but both men seem happy to be back in the U.S.

The match up saw great chain wrestling as Chavo ,surprisingly matched moves with Danielson. Chavo got off to a fast start using illegal tactics as he was unable to get the better of Danielson in a counter for counter exchange and raked the eyes. From there Chavo showed a vicious side that has been developing since his break-up with Carlito months ago. Guerrero slowly grinded away at Danielson using multiple wear down maneuvers such as a headlock and a half-Boston crab. After hitting the "Three Amigos" series of belly to back suplexes a gloating Chavo was surprised by The American Dragon, who suddenly locked in a Sujiwara arm bar. After a near submission, Danielson was on a roll. Danielson showed his skills as he hit Chavo with an array of styles using elbow and knee strikes while equally using suplexes and kicks. Chavo didn't seem to know what is going on but snuck in a low blow while the referee was trying to get Danielson to break a hold after Chavo got to the ropes. As Chavo goes to inflict more punishment, he grabs Bryan up only to have Danielson take him down and catch him with a small package for the surprise three-count.

Winner: Bryan Danielson via pin fall




Tenay:"That is why Bryan Danielson is so dangerous. He has many ways to beat an opponent. You just don't what is coming."


Foley:"Danielson is one of the best pure wrestlers in the world but I still think he is going to have a hard time with strength and size of Morishima. It will take every bit of Danielson's skills to come out on top, I think."


Tenay:"After seeing both men in competition tonight, I think it is too close to call. Also I liked what I saw out of Chavo Guerrero tonight. If he can keep Mistico on the mat like he did with Danielson tonight, he could be the next CMLL World Champion.


Foley"I don't want to take anything away from Chavo or Mistico tonight just because they lost. But I would think Carlito right now would be the favorite in their three-way match at "Slammiversary."


Tenay:"That might end up being a big thing as Carlito not really having to show anything to Mistico or Chavo in a one on one match up tonight. They don't get to see him first hand like he had the luxury to see each of them. We are going to go now to my next interview as I sat down this time with Chris Jericho"

(We go to the same setup as the Samoa Joe interview as Tenay is now joined by Jericho instead)


Tenay"I'm here with arguably the most popular star on "Xplosion", Chris Jericho, welcome Chris. (Chris nods)Chris everybody knows your history and accomplishments and that fact that you are one of the greatest X-Division World Champions we have ever had but lately it seems that you are getting lost in shuffle. Jeff Hardy is the champ, Kofi Kingston is the next big star, Samoa Joe is going crazy over the title, RVD has shocked everybody with his new style and AJ Styles, is well being AJ Styles. It seems that everybody is forgetting about you."


Jericho"That is an interesting take on it, Tenay and by the way you say that I guess it's kind of true and I hope it is. I hope everybody is forgetting up Chris Jericho and that will help me walk out of "Slammmiversary as champ."


Tenay:"People are saying that maybe your heart isn't into wrestling right now. That you are distracted being a host of a television show and being the lead singer of Fozzy. That Chris Jericho only came back to wrestling because you failed elsewhere when you left. What do you have to say to those people."


Jericho"Some of what they say is true, I guess. Compared to other people maybe I'm not as funny as I thought I was but I still think I"m pretty entertaining. I like performing in front of people with Fozzy and I don't think that will ever change. It is not like I don't love wrestling, which I do but I won't be wrestling forever."


Tenay:"So are you 100 percent focused on your match this Saturday at "Slammiversary"?"


Jericho:"Definitely I am. I have put everything else on hold. I've been training and scouting my opponents and I have every intention on becoming the next X-Division World Champion. Then everything else will happen or not."


(The camera zooms in as Jericho and Tenay shakes hands and we go to commercial. The crowd is kind of silent as this isn't a side of Jericho that is normally seen)


-----COMMERCIAL BREAK

(We come back from commercial to the backstage area and get a camera shot of Jack Evans standing against the wall, reading a piece of paper. We see Matt Sydal walking down the hallway and comes over to Jack after he realizes he is there)


Sydal:"Jack, we haven't had really time to talk about what is going on. Kendrick has blown this a little out of proportion."


Evans:"Honestly, Matt I don't know what to think. I mean, you did go out to compete on your own without telling us first. It was a real shock for us to see our longtime partner and friend out there competing for a match at "Slammiversary" without us."


Sydal:"I admit I was wrong for not telling you guys about it first but c'mon it's the X-Division World Title we are talking about it. What would you do if General Manager, Mick Foley but you on the spot like that. Wouldn't you go after the chance like I did?"

(Evans thinks over the words from Sydal but before he can answer, Brian Kendrick shows up)

Kendrick:"Oh my! Look Jack, it's the GREAT MATT SYDAL. What you doing Matt? Are you worried about our one on one match at "Slammiversary" and are trying to get Jack on your side. Don't come around here and give us some kind of story that you really care about us."


(Sydal looks disgusted by Kendrick's comments as Evans seems to be also. Sydal shakes his head and walks away before Evans can say anything else. Kendrick walks off too and Evans follows him down the hall)


Tenay:"An interesting confrontation there as it seems that Jack Evans isn't totally sure that Kendrick that is right about Sydal. These three men made up one of the most successful tag teams in the history of "Xplosion". I think Brian Kendrick is taking this whole situation a little too personal."


Foley:"I don't think it is personal at all, I think Kendrick is jealous of Sydal. I thought Sydal deserved a shot to go the main event at "Slammiversary" and I gave it too him. If it was Kendrick instead of Sydal, I don't think he would have a problem with it all."


(The two is interrupted by the music of "The Fallen Angel" Christopher Daniels. Daniels is met with the loudest heat response of the night by the Raleigh crowd. After his sneak attack last week on the new NWA Television Champion, CM Punk and Rey Mysterio after their match, Daniels has become one of the most hated wrestlers in the company. He gets to the ring but first comes over to the announce table as he stares down Mick Foley. He smirks at the General Manager before climbing into the ring.)


Daniels:"Last week, I was told by our GM, Mick Foley to make an impact, that I needed to show him something. So I did. Roll the footage."


(The video is shown of the attack on Punk then Rey Mysterio as Daniels left both in a bloody mess.)


Daniels:"And I believe that is just what I did. (Daniels laughs). So I'm out here this week to demand to be a part of "Slammiversary". So what is the answer, Mick or do I need to make another impact here tonight"


(The crowd boos Daniels' challenge and the camera zooms in on Foley for his response but suddenly the crowd cheers as the music of CM Punk plays. Punk appears on the entrance ramp with mic in hand. He has a bandage on his forehead from the kendo stick shot last week)


Punk:"Before you can answer that Mick, I would like to know there is nothing I would rather do at "Slammiversary" then get revenge on this guy. I don't know why he came out last week and attacked me but I'm more than ready to show him that is the biggest mistake he made in his career. So at "Slammiversary" I say...CM PUNK VS CHRISTOPHER DANIELS FOR THE NWA TELEVISION TITLE!!!!(The crowd roars at the challenge) See Mick that is what the people want, so how about it?


(The camera shows the face of Foley who is smiling at the idea, the camera then goes to Daniels who also seems happy with the arrangement. Foley looks like he is about ready to make it official when more music plays. The crowd goes wild as Rey Mysterio appears on the ramp beside CM Punk. Rey takes the mic from Punk)


Rey:"Wait a minute! (Rey turns to Punk) I don't think it is fair that you get YOUR REVENGE and I DON'T GET MINE! (the crowd goes wild as Punk shakes his head in agreement). I also have a rematch coming for the NWA Television Title (Mysterio pats the title belt that is hung over Punk's shoulder) So how about CM PUNK VS CHRISTOPHER DANIELS VS REY MYSTERIO JR FOR THE NWA TELEVISION TITLE."


(Punk and Mysterio seem to like the idea as the camera shows that Daniels doesn't seem pleased. The camera then goes to Foley, who is thinking the whole thing over)


Foley:"Listen CM and Rey, as much as I hate to say this, I don't think a Triple Threat match is fair to Christopher Daniels. (The crowd boos the decision as Daniels applauds it)...BUT a TRIPLE THREAT LADDER MATCH sounds pretty fair too me."


(The crowd erupts in approval as Punk and Mysterio seem happy with the change, Daniels seems worried about what he got himself into as he stares at Foley once again)


-------COMMERCIAL BREAK


Tenay:""Slammiversary'" keeps getting better and better. ( A video is shown of Foley's announcement before the break). A ladder match between those three is unbelievable."


Foley"A ladder match, I thought would help Daniels even the odds a bit. I really should hate "The Fallen Angel" but I kind of respect him as he went out and did exactly what I told him to do last week."


(Tenay looks kind of surprised by the comments of Foley. Music hits and the Age of the Fall appears with their leader, Raven. The members of the Cult make their slow walk to ringside)


(The crowd gives a decent pop as the Lethal Combination's music plays and Austin Creed and The Human Tornado appear as the opponents for tonight's match. They make their way to the ring as the Cult scatter to the outside)



Quote:


Match Three

Age of The Fall VS Human Tornado & Austin Creed

Members of the two brawling factions of The Cult and the Lethal Combination faced off in this match-up. All members of both groups are barred from the arena except for The Cult's leader Raven, due to Raven possessing a valid manager's license.

The match kicked off with Tornado gaining early control of Jimmy Jacobs. Tornado and Creed used clean, crisp double team moves to garner control early. The two looked like they have teaming together for years as they dominated Jacobs much to Raven's dismay. Finally chaos broke out a bit as Tyler Black entered the ring but was stopped by the referee, this though gave Raven an opportunity as he tripped up Creed allowing Jacobs to hit a spear and make a tag to Black. The Age of the Fall was relentless on the attack of Creed as they both stomped unmercifully on Austin Creed as Tornado tried to cheer his partner on from the apron. Finally, on his last legs, Creed caught Black with a sickening uppercut and got the tag to Tornado. Tornado came to the ring on fire as he a Tornado DDT on Black and then whipped Jacobs to the corner and hit a clothesline/bulldog combo. Raven had seen enough as he entered the ring causing the disqualification. Raven though was met by a series of punches from Creed which sent Raven down to the mat. Black though regains his senses and chop blocks Creed's knee sending him down to the mat screaming in pain. The three Cult members turn their attention to Tornado and after an attempt to fight them off, ties him up in the ring ropes leaving him defenseless. They then turned their attention to Creed who is trying to fight them off on one leg. Raven went out to ringside and retrieved a steel chair and threw into the ring to Jacobs, who delivers a shot to the injured knee. A second steel chair is thrown in from the outside by Raven as Black holds Creed still as Jacobs configures the chair around the injured knee of Austin. Tornado screams in horror as Raven orders Jacobs to climb the top rope with the second chair. Jacobs comes off and drives the chair into the other chair wrapped around Creed's knee. Creed is kicked out of the ring by the Age of the Fall as Raven sits down on one of the chairs and mocks the helpless Tornado. Finally Tornado breaks loose of the ropes and charges at Raven in a rage but Raven drop toe holds Tornado face first into the chair, busting him wide open. Jacobs goes crazy at the site of the blood and pulled out once again a fork out of his ring jacket. Xplosion General Manager, Mick Foley has seen enough as he teared off his headset and confronted Jacobs. As Jacobs and Black argue with Mick, the GM has had enough and floors both men with huge right hands sending them to the outside. Foley turns around and faces Raven face to face. Neither man back up from each other before Raven smiles and turns around and rolls out of the ring. Foley checks on both members of the Lethal Combination as paramedics come out of the back for both men.

Winner: Austin Creed & Human Tornado via DQ



Tenay:(shouting)"Thank goodness for Mick Foley chasing the Cult off. These guys need suspended or some kind of serious action taken against them. They might have ended Austin Creed's career here tonight with that damage to his knee. I just can't believe what I saw."


(We get a shot of Creed and Tornado being brought to the back by paramedics as Foley goes with them to check it out himself. The camera then goes back to the locker room of Gregory Helms who is joined by his manager, Larry Sweeney, Brian Kendrick and Jack Evans)


Sweeney:" What's going on Kendrick? Have you two made up your mind yet about joining us.?


Kendrick:"Well, Larry, I think it is a good idea myself but Sydal got into ol' Jack's head earlier and he is unsure on what to do.?


(Kendrick and Sweeney look disgustedly at Evans, who just puts his head down


Sweeney"" Oh, I see, well Larry Sweeney understands that Jack, good friends are hard to find. But my offer is for the "Human Highlights" not Brian Kendrick by himself. I don't want another singles wrestler to take away from my man right here, Gregory Helms. (Sweeney slaps Helms on the back as he has been wrapping up his wrists) The offer is good for another week after that Larry Sweeney is looking elsewhere. Now go ahead and figure out what you guys are going to do while Gregory focuses on the main event here tonight"


(Sweeney turns his attention to getting Helms ready for the Battle Royal as Kendrick and Evans leave. Kendrick doesn't look happy with Evans at all)


------COMMERCIAL BREAK


(We come back from break and see that Mick Foley has returned to the announce table)


Tenay"Before the break, it looks like Matt Sydal's words to Jack Evans earlier tonight has an effect on him as he hasn't made up his mind yet about joining Larry Sweeney."


Foley:"There might be more to play out in this saga as all three men are scheduled to compete in the Battle Royal later tonight. Maybe the actions of the superstars will help decide Jack Evan's mind. Also we are hoping to have a update on Austin Creed's condition sometime this week on our official website, but I don't think it looks good"

Tenay:(disappointed)"That would be some bad news for our fans and The Lethal Combination if Creed can't compete in their steel cage match up versus The Cult this weekend. It would be definitely an advantage for Raven's crew."

(Music plays as Teddy Hart comes out with his Hart Attack partner, Harry Smith, the crowd gives them heat as they come down as Hart is ready for action)


(Music plays and the crowd goes wild as fan favorite, Jay Briscoe appears with his brother Mark as he is announced as the second man in this match up. The two make their way as Jay enters the ring and stares at Teddy)


(The last music plays as the GHC World Tag Team Champions, The Motor City Machine Guns appear on the ramp. Austin Aries and Chris Sabin flank Alex Shelley as he is the one dressed to compete. The three man come down to a mix reaction from the crowd)



Quote:


Match Four

Teddy Hart VS Alex Shelley VS Jay Briscoe

A representative for each team competing in the GHC World Tag Team Title match at "Slammiversary" is featured in this contest as their team members on the outside. This match is another brawl waiting to happen as things are crazy after the actions of the last match.

It seemed that Hart and Shelley developed a plan to take out fan favorite Jay Briscoe first. The two team up and punish Briscoe before Shelley catches Hart with a backslide for a near pin breaking their alliance. The two argued giving time for Briscoe to recover as he hit both me with a clothesline as he gained control. Briscoe deposited Shelley on the outside and while Shelley is on the floor he is worked over by Mark Briscoe and surprisingly, Harry Smith helps before Austin Aries and Chris Sabin can get over to save their partner. Smith uses his brute strength to send Sabin crashing hard into the steel steps. Sabin got up holding his arm as Shelley rolled back into the ring. As Briscoe worked over Hart, he went to come off the ropes only to see the ropes get pulled down by sneaky Shelly and fell to the outside. Quickly, the Guns get their revenge as they put the boots to the Briscoe brother and are joined by Smith before Mark came over with a chair to chase them away. He helped his brother back into the ring just in time to break up a pin attempt by Hart on Shelley. Hart found himself in total control for the next few minutes as he worked over Briscoe as Shelley tried to come back from the DDT by Hart earlier that led to the pin attempt. Finally Hart is sent to the outside by a Shelley drop kick as Hart was stomping away at Briscoe. Now it was Hart's turn as the Guns pounced on him until Smith can chase them away. But then Smith is hit from behind by Mark Briscoe, who then dropped Hart face first across the barricade. Shelley was in control in the ring as it looked like he was setting up Jay for the end but Jay hit the Jay-Driller out of nowhere. Briscoe struggled over the pin but before the ref can count for three it is broke up by Hart. Hart came off the top rope with the Triple Bypass. Hart crawls over and gets the win as chaos breaks out on the outside between the other wrestlers. Hart and Smith escaped off the ramp as the Briscoes and Guns brawl on the outside before finally being broke up by NWA security.

Winner: Teddy Hart via pin fall



Tenay:"You can feel that "Slammiversary" is only days away as every wrestler is taking these matches more seriously.


Foley:"The intensity level has risen a notch this last hour definitely. You saw that with Austin Creed getting taken out and you see it here with the Briscoe and the Guns going at it. I'm just glad I ordered security out here for the rest of the show because we can't afford to lose another star before this weekend."


Tenay:"Let's go to my last special interview this one with Rob Van Dam."



(We go to the taped segment of Tenay and RVD in the same studio of the previous interviews)


Tenay:" I'm sitting here with the legendary, Rob Van Dam. I would first like to thank you for your time. (RVD shrugs it off). Rob, your actions have surprised many fans. I would say that at one time you were one of the most popular wrestlers in the business but it seems that you are going out of your way to change that."


RVD:"I'm not changing anything. I'm just not the puppet the fans are used too. Fans cheered my "surfer" attitude like nothing really mattered to me but that is not the true Rob Van Dam."


Tenay:'What is the true Rob Van Dam?


RVD:" The true, Rob Van Dam is a winner, a man that does anything it takes to win the match. If that means that I have to use say, a steel chair, so be it. I'm not here to make friends, I'm here to become X-Division World Champion. I've done it for the fans before this time I'm doing it all for me."


Tenay:" I'm kind of disappointed in hearing that, I have to say."


RVD"I guess I just have to live with that but you will have to live with me as X-Division World Champion after "Slammiversary""


(RVD gets up and walks out refusing Tenay's gesture of a handshake. We go to commercial)


--------COMMERCIAL BREAK


(We come back from commercial and Jeremy Borash is in the ring announcing the wrestlers for the main event Battle Royal match)



Quote:


Main Event

Slammiversary Battle Royal

Brian Kendrick
Matt Sydal
Jack Evans
Jeff Hardy
Chris Jericho
Matt Hardy
Gregory Helms
Samoa Joe
Rob Van Dam
Kofi Kingston
AJ Styles
Rey Mysterio Jr.
Carlito Colon
CM Punk
Christopher Daniels

Fifteen men who are competing at "Slammiversary" come to the ring to compete in a special battle royal. Foley's idea is for everybody to get a piece of their opponents before the pay per view.

Elimination 1,2, & 3-Brian Kendrick, Jack Evans and Matt Sydal

As Kendrick tried to talk Evans into helping him attack Sydal, Matt ran over and hit Kendrick with a flying cross body sending them both over the top. Kendrick though latched onto Evans trying to stay in the ring. Evans though is pulled over in the process and all three men are eliminated. Evans is frustrated as he walked up the ramp as his two-ex teammates brawl at ringside until security pulls Sydal off.

Elimination 4#-Rey Mysterio Jr.

Christopher Daniels found him on the short end of a 2 on 1 attack as Punk and Mysterio targeted him after last week's attack. As Daniels laid against the ropes, Punk and Mysterio hatched an idea as Punk dropped onto his knees allowing Mysterio to use him to jump off of but Daniels had other ideas as Mysterio flew toward him he pulled down the rope and dumped Mysterio to the floor for the elimination.

Elimination 5# Carlito

Carlito found himself in the match as the wild card as his two opponents wrestled earlier in the show but it didn't stop Chavo from getting involved. As Carlito tried to help Matt Hardy take Gregory Helms over the top, Chavo ran down from ringside and pulled Carlito over the top instead by Carlito's hair. As Chavo laughed on the outside, Carlito attacked him from behind and they battled on the floor and away from the ring. The crowd went wild as while both men fought on the outside they didn't notice their other "Slammiversary" opponent, Mistico, coming from the back. Mistico leaps off the entrance ramp to the floor with a moonsault taking out all three men in the process. The crowd chants "Holy Shit" as their attention turned back to the ring.

Elimination 6# Christopher Daniels

Daniels had escaped elimination many times already in the match when he found himself in position for the Go To Sleep on Punk's shoulders. Punk seemed happy to have his rival up in the position until he is hit by a spinning kick from Rob Van Dam in the face, Punk staggers to the rope and Danielson is dumped out of the ring and to the floor as a result.

Elimination 7# CM Punk

Punk is upset as him and RVD argued about the kick. Kofi Kingston ran over attempting a clothesline on RVD but Rob moves out of the way and Punk took it instead, eliminating Punk from the match up.

Elimination 8# Kofi Kingston

As he apologizes to Punk on the outside, Kofi is hit by a enzuguri kick from RVD sending him to the floor himself.

Elimination 9# Gregory Helms

Helms who has faced off with Matt Hardy for most of the Battle Royal had Matt on the top attempting what looked like a superplex attempt but before he could execute the move, Matt's brother Jeff came and saved Matt knocking Helms off the top and awkwardly to the floor.

Elimination 10# Matt Hardy

As Jeff tried to get Matt off the top rope, Samoa Joe, finally recovered from a Twist of Fate from Jeff. ran over with a knee and knocked Jeff into his brother Matt knocking Matt to the outside and landing on Helms. This left five of the men that will face off for the X-Division Title at Slammiversary.

Elimination 11# Chris Jericho

Jericho found himself an ally with Jeff Hardy as they went toe to toe with Samoa Joe and Rob Van Dam as AJ Styles rested in the corner. Hardy floored RVD with a Whisper in the Wind as Jericho caught Samoa Joe with a Codebreaker. As Jericho tried to get Joe up to try to eliminate him, Styles pounced and grabbed Jericho by the tights and threw him over the top before going back to the corner like nothing happened.

Elimination 12# Samoa Joe

Joe ran over after the save and hit Hardy from behind as he worked over RVD. Both men double teamed the champ as Styles stayed in the corner watching the action still. The two attempted a double clothesline on Hardy only to see the champ duck it and come back off the ropes with a diving double clothesline of his own, knocking both men down. As Joe got up, Hardy ran over with a cross body taking Joe over the ropes and knocking him to the outside but Hardy managed to skin the cat and pull himself back into the ring and avoid elimination.

Elimination 13# AJ Styles

RVD met Hardy on his return to the ring with a series of European uppercuts as he struggled to send Hardy over the top. Styles saw this as an opening and ran over to attempt to take both men out but RVD caught him with a backdrop sending him over the top. Styles though landed on the apron and looked proud of himself for tricking RVD and not being eliminated yet ,but then he got caught by a blindside right hand from Hardy knocking him off, leaving two in the ring.

The Final Elimination

Hardy and RVD squared off in the ring as both men looked worse for wear after the eliminations of the other 13 men. RVD gained the control and hit the Rolling Thunder.RVD then went to the top for the 5-Star Frog Splash but as he did his traded mark R-V-D antic it gave enough time for Hardy to get the top to meet him. The two struggled on the top for position as both men come close to falling off to the outside, finally a series of head butts by Van Dam breaks the stalemate and Hardy fell to the floor for the final elimination.

The two stare at each other as RVD celebrates to the boos of the crowd and Hardy looks stunned about what just happened.

Winner

Rob Van Dam eliminated Jeff Hardy


Tenay:"What a way to lead into "Slammiversary"! RVD wins the battle royal eliminating the champ, Jeff Hardy last. This probably puts Rob Van Dam as the favorite for this weekend's match up.


Foley:"I have to agree with you Tenay. This is great momentum for Van Dam going into this weekend and having eliminating Jeff Hardy last to win it, has to be in the mind of the champion. But we can't count out anybody of the main event as all the men have a chance to come to "Xplosion" next week as champion.Everybdoy remember from all of us on "Xplosion "HAVE A NICE DAY"

( The show ends as we get one more shot of the victorious Rob Van Dam and then a dejected Jeff Hardy)
---
Last edited by LaurinaitisOSU; 04-24-2009 at

08:27 PM

.
You're never alone, you're never disconnected...
Join Date: Aug 2008
Location: BELIEVELAND, OHIO
Posts: 4,886
Points: 4,760
Re: NWA: Rising From The Ashes
---
Awfully short AJ promo. Should've been longer, but at least it got the point across…

Another short promo, and this one was pretty harsh (to read). Mike Tenay asks him the wrong question and he goes apeshit. If that happened in real life, he would be seen as a joke.

A World Champion in an opening match? Nope. Not buying it. Even if it is a Lucha libre title. In any case, the champion losing before the PPV is not a good sign, tbh. He needs to be at 100% before each PPV.

"I have no problem with my brother wanting my dick, I would be a little ashamed of him if he didn't." That's what I heard. No brother v. brother match should have this much respect in it. I assume someone will be interfering.

Danielson owns Chavo. Good call. With a small package? Don't think so. Danielson is a much better wrestler and he should've got over with something bigger.

Two Tenay interviews on the same show? I don't like how all these main eventers are fighting over a mid-card title belt.

"What would you do if General Manager Mick Foley PUT you on the spot like that." Grammar error. D-, pal (just kidding). Another short backstage segment, eh? I guess if it works for you. It's not very convincing, but it works…

CM Punk v. Daniels, eh? That's what you're putting on. Meh, kinda saw it coming after Daniel's attack. Oh wait, what's this? You're adding Mysterio? And making it a ladder match! Not a bad twist!

Wait a long-ass read for match three. Do like I'm about to do with my thread and make the matches a tad bit shorter. They'll be easier on the reader, trust me. GM Foley coming out of nowhere to interfere with a match? Better to see the refs and staff come out and stop it, as opposed to a GM/Announcer getting involved.

Kendrick and Evans won't join. That would just make out some super mid-card stable with a stale manager. Let's not take that route, right?

So, Teddy broke up the count with a Triple Bypass? Meh, good to see Hart and D.H. escape with a win. The ensuing brawl afterwards was okay, but I never saw tag team brawls as much.

Three Tenay interviews? You're really trying to give this PPV the Jesus push, aren't you? Still, it's funny to see Tenay get owned at the end after RVD refused to shake his hand. I can see that happening in real life.

Innovative battle royale, but you're overselling this bad boy way too much. And Hardy fell off the top of the turnbuckle and to the floor. That's a pretty nasty fall, unless he fell on the apron first.

All in all, not a bad lead up show to the Slammer. Hope you put on the works. More backstage segments (longer) would be nice. We'll see what happens next.
--- Mid-Card Champion
Join Date: Nov 2007
Location: Phoenix
Posts: 5,652
Points: 0
Re: NWA: Rising From The Ashes
---
Xplosion Feedback



Good intro by the commentators, I'm definitely looking forward to seeing MŪstico in action later on. AJ's promo was good, hyped up the match as well as himself, but I felt it was really short. I don't know how much time the brawl with Kofi took up, but you said he quickly hit the Trouble in Paradise, so not too much time. I'd say the opening, with all things accounted for like the intro, pyro, commenatators, lasted about five to six minutes, and your opener should go about ten. Aside from the length problem, solid opening, I'm surprised Kofi was the only one to come out seeing how everyone in the X-Division World Title will compete in a tag match, but that aside, I liked it.

Joe's interview was intense, and solid in portraying Joe's arrogance, but again, the length was the biggest problem here. I'd say this was maybe two minutes? Maybe another question would've been good. Still, it seems as if we've found Joe's weak spot: his weight. It'll be interesting to see if anyone will call him out on that to throw him off his game.

The first match is the clash between World Champions? I think you could've gone a little smaller here, but it's all good. Anyway, very good match here, and I'm half-glad that Morishima won. It was the better booking choice, as MŪstico would be over regardless, and doesn't lose a lot of momentum with the loss. However, Morishima would've looked somewhat bad here had he lost, especially if he tapped to La MŪstica. However, I half-disagree, mainly because I'm a big Mistico fan, and I would've loved it if he won here. Either way, very good match, these two should put on other very good matches at Slammiverysary.

Interesting interview with the Hardys. Both men were very good, but there was some tension with what was said. Maybe foreshadowing a feud between the two? That'd be fantastic. Good job here, really liked this.

Pretty good match to up Chavo's credibility a little, going toe-to-toe and controlling the man that likes to call himself the "Best Wrestler in the World". Very good showing for Chavo, although since you didn't really go into much detail about the moves he used, I can't really say the same for Danielson. I'm sure the ref would've seen the low-blow, as I've never believed how a wrestler could get away with it when a ref's still present and focusing on the wrestlers. I didn't like that he won by roll-up, but I did like Mick put him over as how he could win at any time. I didn't like them saying Carlito had the best chance at winning since he didn't compete, and I didn't buy the commentators' reasoning for that.

Very good interview, very interesting. Jericho seemed suspiciously humble here, I'm very intruiged with how things will turn out for him, or rather, how he'll make things turn out for him. All eyes on Jericho now.

I've been enjoying the ongoing problems that this (former) team has had, and I really liked this segment. It made us sympathetic to Evan joining the hunt for the X-Division World Title without telling his friends, and Kendrick also came off like a huge jerk here as well, with that mocking first sentence of his especially. Bourne vs. Kendrick should be a very solid match.

Another very solid promo here, with everyone making their cases, although once again, I felt it was a little too short. The three men made a great deal of sense, and I very much like the announcement for the TV Title Ladder Match at Slammiversary. If it were just a regular match, I would've felt it was just something of a filler match, but bringing in the Ladder Match concept changes that a lot, adds a new level of importance. And like Mick said, it sort of evens things out a little, as every man will truly have to compete for themselves. Good job here.

The match was okay, but the aftermath was really the one that brought in the ratings. Very brutal actions by The Cult, as I continue to become a bigger fan of them. Unfortunately, I can't really say that for the Lethal Combination. It's not really the fact that I'm a big Raven and AotF fan, but also that, we're not really being given a reason to get behind the Combo - except here. The serious destruction of Creed's knee will either be seen as awesome, or the fans will be disgusted at the action. Either way, very awesome stuff, especially Raven sitting, mocking a tied-up Tornado. Great psychology there. I'm also intruiged by that little staredown between Raven and Mick. These two have a lot of history, so maybe that's why Mick's been leniant with them so far?

Another very interesting segment here, to continue the confusion of Evans. Seems as if he's leaning towards Sydal, which means there's a better chance he'll join Sweeney, but you could swerve us by not going that way. Wonder what'll happen, and whether or not they'll end up joining Helms. Although, if I were Kendrick, I'd be a little pissed that Sweeney doesn't want me in singles competition.

Very confusing match here. Too many things going on, and I got lost with what was happening inside the ring, and out. Didn't like this, or the fact that Teddy Hart won, don't like that kid one bit.

RVD didn't sound especially heelish here, more like a tweener. Other than that, I liked it, helped the show bounce back from the last match. RVD explained his motives, and why he's doing what he's doing. Clear, but not all that heelish. Obviously, it's hard not to cheer for someone like RVD, but if he's going to be a full-blown heel, and not a tweener, we need a little more selfishness here. That's really it.

Lots of good and unique eliminations, many of which kept a lot of wrestlers strong. The biggest thing I didn't like was the MŪstico appearance to take out his Slammiversary opponents. Wasn't necessary, and overall, didn't work in my eyes. Other than that, I thought this was very good in furthering a lot of storylines, including the top one over the X-Divison World Title. I really liked the way AJ approached the ending, staying out of it, and I thought he was the favorite to win. I'm glad that Jeff didn't end up winning, though, very good move. I like RVD winning, although I still don't see him as the favorite, or winning the title. Good job here.

Like I said all throughout the show, I felt the promos and segments were all very short. Good, but too short. The matches were alright for the most part, excluding the Triple Threat, and I really liked the main event. Even though the show did a good job in getting me to look forward to Slammiversary, I thought it could've been better, and that this wasn't your best show so far. Still, it was good, and there weren't as many typo problems here, either, so good job. Slammiversary should be big. 7/10.
Posting Rules

You may not post new threads

You may not post replies

You may not post attachments

You may not edit your posts

---

HTML code is Off

---