| | |
| --- | --- |
| Childish Mikino | 01-24-2009 09:12 AM |
---
Re: TNA: The Rise And No Fall


----------
TNA shows it promotional video for the Genesis Pay-Per-View. After the video, the camera zooms in onto the stage as the pyros begin to go off. TNA shows its cameras around the arena as we are introduced by Mike Tenay and Don West. They walk us through the card line up. As soon as they finished, the cameras head toward toward the backstage area.
----------
Jim Cornette is knocking on the door of the Main Event Mafia looking outraged. All of a sudden, here comes Jeremy Borash trying to talk to Jim Cornette.
Jeremy Borash: Jim, calm down, whats wrong?
Jim Cornette: I don't have time for to calm down Jeremy! They won't open the god damn door and I need information ASAP!
Jeremy Borash: What information Jim, you can tell me and I'm pretty sure the people would want to know as well.
Jim Cornette: Rhino isn't here yet, he's always here! Not one time has he been late. I find it oddly strange that it happens on the night he has a World Heavyweight Title match, don't you? NOW OPEN THE DOOR DAMN IT!
Booker T slowly opens the door as Jim tightens his suit and Jeremy just stares akwardly.
Booker T: Jimmy.. Jeremyah.. what can I do for you on this lovely evening?
Jim Cornette: You can tell me where the hell is Rhino!
Booker T: The rhinos, they are in Africa Jimmy.. they are running as wild animals because they are free. Why would we need Rhinos at a TNA pay-per-view anyways?
Jim Cornette: God Damn It! Booker, you know what I'm talking about!
Booker T: I'm afraid I don't, now shut yo mouth cause I told you where the rhinos are.
Jim Cornette: Bu...
Booker T: HUSH SUCKA!
Booker T slams the door shut as Jim Cornette's face begins to turn all red. He walks away mumbling some mumbo jumbo as JB runs after him looking concerned.
----------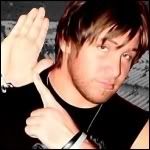 X Division Title Match - Singles
Alex Shelley vs Chris Sabin
Both these men are great friends but competitive rivals. They promised the TNA fans that their match would never get in the way of their friendship. That's pretty much a factor guruantee'd because of the great bond these two have developed over the past time. These men both qualified in the finals of the X Division Championship Tournament in order to compete against eachother here tonight. Will their friendship come in their way and who will win the vacated X Division Championship?

Both lean against a corner opposite to one another. They run towards each other and nail a forearm in the face simultaneously. Then out of nowhere, Sabin lifts Shelley onto his shoulders in position for the Cradle Shock. Shelley throws a bunch of elbows to escape the maneuver. Sabin turns around, BAM! Enziguri by Shelley out of nowhere. Shelley rolls out onto the apron as he slowly paces himself up to his feet and then begins to climb to the top turnbuckle. Shelley stands up high as he leaps off towards Sabin for a frogsplash but Sabin gets the knees up! Shelley bounces off into the corner in a seated position. Both men slowly recover as Shelley begins to lean against his corner and Sabin is on his feet. Sabin rebounds off the ropes and rushes towards Shelley as he leaps up BAM! Superkick out of nowhere by Shelley on Sabin. Sabin lands on his feet as he quickly spins around BAM! Superkick to Shelley by Sabin. Both men fall to the mat simultaneously. All of a sudden, here comes Homicide! Homicide is carrying his Feast or Fired X Division Title Shot briefcase as he theme song plays. He runs down to the ring quickly and slides in. Hands the briefcase to the referee and gets down to buisness. He rolls Shelley out of the ring and then begins to pull up Sabin. He quickly leaps out of nowhere and nails Sabin with the Gringo Cutta! He goes on top for the cover, 1.. 2.. 3!

Winner: Homicide (New Champ)

Aftermath: Hernandez runs down to the ring with his briefcase and stands with Homicide celebrating. The machine guns both on the outside together looking in shock as they thought one of them would've had it tonight.
----------
The cameras show Jim Cornette walking around backstage looking for someone. All of a sudden, he enters a dark room with a little bit of light and oh my god, it's STING! Cornette rushes up to him.
Jim Cornette: Sting! I demand you tell me where Rhino is immediately!
Sting: Do you mean.. But I told them.. Oh well.. Jim, I had no part in this but Rhino.. he's not going to make it tonight. Sorry to disappoint you..
Jim Cornette: He's not going to make it tonight? But he has a match against you tonight! What the hell do you mean that he's not going to make it tonight! HE BETTER MAKE IT TONIGHT STING!
Sting: If Kurt and those guys did what they said they were going to do, when I clearly told them not to.. then they're he's not going to be here tonight.
Jim Cornette: Where am I supposed to find a replacement at this time to face you!
Sting: You want a replacement? Jimmy, leave it to me, I apologize for the Rhino thing, but just leave the rest to me. Believe me, at the end of the night, you will have a TNA title match.
Jim Cornette: You better hope your right Sting because if your not, I might lose my job!
Sting smirks and walks away slowly as Jim Cornette begins to look worried.
----------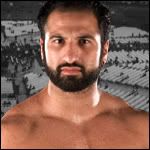 Grudge Match
Shane Sewell vs Sheik Abdul Bashir
Shane was nothing more then a new referee hired by TNA. But that story changed.. Abdul mistreated Shane many times but Shane's contract said that he was not to respond. Shane disobeyed and responded with attacks of his own. One time, even costing Abdul Bashir the X Division championship! These two have held a grudge against each other for quite some time now and tonight they're going to settle it as grown men. Will Shane Sewell earn respect for his fellow referees or will Abdul leave Shane a bloody mess as he once already has?

This match was kept between pretty basic wrestling maneuvers and submission holds. Sheik had most of the momentum in the match but that all changed when he whipped Shane into the ropes and bent down. Shane Sewell flipped over for a Sunset Flip 1.. 2 OH NO! Not close enough. Both men quickly got back on their feet as Sewell ducked a clothesline attempt and turned Bashir around to throw a couple of mean right hands in the nose followed by a hard clothesline down. He then went to the top rope and stalked Bashir. Bashir was slowly pulling something out of his boots though while the referee wasn't paying attention. He got up slowly and Shane then jumped, BAM! Shane got nailed in the head with some sort of dagger and began to bleed like crazy. The referee rang the bell for the disqualification.

Winner: Shane Sewell (DQ)

Aftermath: Bashir kept on nailed Sewell and just bloodied him until it looked like he was dead! All the referees ran down and jumped Bashir and pulled him out of the ring. Bashir didn't respond to them and just had an evil smirk on his face.
----------
Lauren was backstage with L.A.X who were celebrating.
Lauren: Homicide, first off, congratulations on becoming the X Division champion but I'm here to ask Hernandez something.. Hernandez, since Homicide cashed in his briefcase, are you going to cash in yours for the World title, especially now that Rhino isn't here?
Hernandez: Thats for me to know.. and for you to find out..
Homicide: BRAAAAAAAAAP~! Homicide aka the 187, your new X Division Champion, signin off with da next World Heavyweight champion, my homie Hernandez!
Both of them walk away all hyped up as Lauren is standing their smiling.
----------
Kurt Angle is backstage with the main event mafia, excluding Sting.
Kurt Angle: Tonight, we finish what we started! I, I am going to take out Jeff Jarret once in for all. Booker, Kevin, Scott, you guys are going to take out Mick, AJ and that nobody without his brother, Brother Devon. As for Sting, we already took care of that so thats nothing to worry about it!
Scott Steiner: OH KURT ANGLE, TESTIFY!
All of them knock their drinks together and take a sip to celebrate.
----------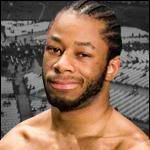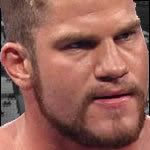 TNA World Tag Team Title Match - 3 Way Dance
Lethal Consequencess (c) vs Matt Morgan & Abyss vs Beer Money Inc.
Robert Roode was supposedly injured so James Storm took on Morgan one on one. The match ended with James Storm cheaply getting the win but with Lethal Consequences at ringside. They came into the ring and cashed in their TNA World Tag Team Title match briefcase and the got under way. The injured Roode could hardly compete so it gave an advantage to Lethal Consequences over Beer Money in that match up. Lethal Consequences stole the victory. It was later announced instead of Morgan & Abyss taking on Beer Money Inc., it would be a 3 Way Dance for the titles with Lethal Consequences taking on Morgan & Abyss as well as the former champions, Beer Money Inc. Will Beer Money Inc. take back their titles, will Morgan and Abyss begin their first reign or will Lethal Consequences prove to be successful with their first reign as champions?

Abyss is in the ring with Roode as he completely dominates but is worn out. He goes around the ropes near Lethal Consequences in order to tag Abyss but Lethal gets in the blind tag. Lethal runs in with some right and left hands with a clothesline combination. Lethal then nails Roode with a scoop slam. He goes on the top rope signaling for the elbow drop but James Storm flips him off the top rope. Roode recovers and gets the tag in to Storm. Lethal recovers and tags Creed. Both run in but surprisingly the momentum goes to James Storm! Storm irish whips Creed into the ropes and nails a back body drop! Storm walks back taunting but runs into Morgan who tags in. Roode quickly runs out to his side. Creed gets up as Morgan nails him with the Bicycle Kick and sends him flying backwards. He pulls him up and Irish whips him to the ropes of Beer Money as Roode makes a blind tag! Morgan catches Creed and lifts him in the air as he walks around. He throws Creed into Lethal as they both go to the outside. Roode comes in from behind, BAM! Morgan sees it coming as he nailed another Bicycle kick. He then signals a double team move to Abyss as he tags in. Morgan goes to irish whip Roode into the ropes but from behind Abyss, Storm turns him around and spits beer in his eye and rolls out. Abyss turn back round as Roode reverses the irish whip and sends Abyss into the ropes. Roode ducks under Morgan as Abyss accidentally nails Morgan with the Blackhole Slam! Storm pulls Abyss out of the ring instantly and rolls in himself. Both of them get up and start taunting about an early victory. Out comes Lethal out of nowhere covering Morgan, 1.. 2.. 3! Lethal rolls out as Beer Money just noticed and drop to their knees. They get pissed off and bash the mat. They chase after Creed & Lethal who run backstage with their titles.

Winners: Lethal Consequences (Retain)

Aftermath: Morgan slowly gets up as Abyss rolls back in. Abyss trys to explain what happened. Morgan nods his head up and down like he understands where Abyss is coming from. But as they shake hands, Morgan nails Abyss with right hands. Followed by a some left ones and a knee to the gut. Morgan scoops up Abyss and powerslams him onto the mat. He continues a beat down on the face of Abyss. Morgan then rebounds off the ropes and nails a knee drop right into the forehead of the monster! Abyss rolls out and walks away looking pissed off.
----------


Knockouts Title - Singles Match
Awesome Kong (c) vs Christy Hemme
Christy Hemme is working hard to become a good wrestler and her training with AJ Styles showed her that anything is possible. She had a shot at Final Resolution and she almost had it! Almost but no bananas. She insisted on more chance and everybody believes that she deserves that one chance. Will Awesome Kong completely destroy her this time or will Christy's dream come true at Genesis?

The match was pretty fast paced but Christy hardly had any momentum. Christy moved out of the way from Kong's corner clothesline and now she's climbing to the top rope. She dives off for a crossbody but Kong catches her. Kong throws her up sideways in position for the Awesome Bomb! Hemme flips over and attempts a Sunset Flip but Kong is just to heavy. Kong jumps up but Hemme rolls out of the way as Kong lands on her butt. Hemme runs off the ropes and nails Kong with a low dropkick to knock her down. Christy then begins to climb up onto the second rope and performs a rocker taunt. She attempts the Flying Firecrotch Guillotine but Kong rolls out of the way. Kong quickly gets up and pulls her head up under her legs. Kong hooks the arms, raises Hemme upside down and nails the IMPLANT BUSTER! Kong for the cover, 1.. 2.. 3! It's over.

Winner: Awesome Kong (Retain)

Aftermath: To add more insult to injury, Kong respositions Hemme in her legs again. She raises her onto her shoulders, sits-out and nails her with the AWESOME BOMB! Oh my gawd, EMT's, other knockouts and referees run down as Kong walks out of the ring and walks backstage with her music.
----------
The music of sting is heard across the entire arena as the fans give him a mixed reaction. Stings walks down to the ring in his wrestling attire and with the TNA World Heavyweight Championship over his shoulder. He got into the ring with a microphone as the fans slowly began to quiet down.
Sting: Now you see, I'm a man of my word. I promised that I would defend the TNA World Heavyweight Championship tonight and that's exactly what I'm going to do! Rhino, if your listening, I want you to know that I was not responsible for what happened to you. Kurt, Kevin, Booker, Scott, I never asked you to attack him. I'm willing enough to defend my title because I know that at the end of the day, it's all about respect. For respect, I will do anything and I guruantee victory over anybody, no matter if they have an advantage over me, I will get the victory and I will get the respect. We formed the Main Event Mafia for respect, nothing more and nothing less. So now, I'm offering anybody, yes I said anybody who is backstage at this time to come out here and accept my open challenge. The title is...
The lights go out all of a sudden and some erie music is heard. A guy comes out with a hood over his head and as he flips it off, he reveals himself to be.. CHRISTOPHER DANIELS! Daniels stands on the ramp with a microphone.
Christopher Daniels: You see Sting, me and you, we had our own personal differences, at the time when I didn't respect you. But that.. that was long ago.. and now, I'm back Sting and it would be a great honour for me to face you in my return match up. Sting, we respect you, we really do and you need to come to your senses and understand that.. oh and as for our match.. ITS ON RIGHT NOW STING!
Sting stands in the ring with a smirk on his face. Daniels throws his jacket on the ramp and begins to walk to the ring as his music hits again
----------


TNA World Heavyweight Title - Singles Match
Sting (c) vs Christopher Daniels
Sting's original opponent was supposed to be the "War Machine" Rhino but the Main Event Mafia ended up taking him out at his hotel room. Now, "The Icon" must face the returning "Fallen Angel" one on one for the TNA World Heavyweight Championship. Will Daniels be able to take the title in his return match or will the Stinger one-up Daniels and prove to him why he deserves respect and why he is the TNA World Heavyweight Champion.

The crowd was totally hot for this match as the returning Daniels made quite on impact on the World Champion. Sting had Daniels positioned for a Stinger Splash but as Sting leaped up into the air, Daniels managed to move out of the way. Daniels grabbed the pants for a quick roll-up, 1.. 2.. KICKOUT! Somehow Sting managed to kick out from that sneaky roll-up. Daniels and Sting stood up again as they quickly tied up. Sting switched it into a side headlock as Daniels sent him off into the turnbuckle. Daniels rebounded off the ropes as he went for a hurricana but Sting caught him by the legs. He lifted Daniels on his shoulder and threw him against the turnbuckle with a powerbomb type manouver. Sting ran around the ring in a circle as he paced himself towards Daniels and nailed the Stinger Splash! Daniels walked out groggy from the corner as Sting hooked him from behind, SCORPIAN DEATH DROP! Sting on him for the cover, 1.. 2.. 3! Sting retains the World Title against Daniels.

Winner: Sting (Retain)
----------
Kevin Nash is walking up to Kurt Angle backstage as Kurt is preparing for his match up against Jarret.
Kevin Nash: Kurt, me and the guys, we wanna thank you for uniting us. We really do, now don't say anything Kurt, just let me talk. You have a match against Jeff coming up next but before that.. me and the guys.. except for Sting though, have a little surprise for you.
Kurt Angle: A surprise? What sort of surprise Kevin?
Kevin Nash: Don't worry, you'll find out soon enough..
Kurt Angle: KEVIN TELL ME!
Kevin nods with a smile and just walks off as Kurt is looking at Nash with a confused look on his face but then he refocuses himself for the match with Jarret.
----------
A video package going over the past of Jeff Jarret and Kurt Angle is shown. It shows how their feud began to develop and how it went on to become what it is today.
----------
Jeff Jarret and Kurt Angle are both in the ring, ready to finish their bloody war but all of a sudden.. the music of the Main Event Mafia is heard. Kevin, Scott and Booker walk down to the ring in a fashioned manor. Kevin Nash has a microphone in his hand as all 3 men get into the ring.
Kevin Nash: Kurt, once again, on behalf of me, Scotty and Booker, we thank you for uniting us. If it wasn't for this group, this dominant, unstoppable group, who knows where we would be? But you Kurt.. you showed us the way.. but now its time for us to show you.. its time for us to show you.. THE WAY OUT!
Booker, Steiner and Nash man handle Kurt Angle around the ring as Jarret looks with a smirk on his face. Scott Steiner locks Angle in the Steiner Recline but Booker asks him to slowly pull him up. Booker goes off the ropes and nails the scissors kick. Nash signals that thats not all as he pulls Kurt into his legs. He lifts Kurt up and nails him with the powerbomb. They all begin to look to Jarret as Nash and Jarret stare down. They shake hands and the crowd begins to boo the living shit out of them. Steiner and Booker hold Kurt up as Jarret picks up his guitar. Jarret comes forward and nails Angle in the head with the guitar shot. They all raise eachothers hands as the music of the Main Event Mafia hits. EMT's and referees come down to help Kurt out as Jarret walks out on his own note. Booker, Steiner and nash remain in the ring as their 6 man main event tag team match is up next.
----------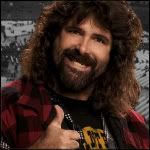 Main Event - 6 Man Tag Team Match
Mick Foley, AJ Styles & Brother Devon vs Kevin Nash, Scott Steiner & Booker T
Mick Foley attacked the Main Event Mafia on iMPACT! and then said it was time that he crossed the line. By that he meant, it's time for him to step into the 6 sided ring and make his in-ring debut in TNA. He made this 6 man tag team match because of the problems that the Main Event Mafia caused him and because AJ/Devon had a score to settle on behalf of Samoa Joe and Brother Ray. Will Foley's in-ring debut be successful or will it fail?

This match started off like any other 6 man tag team match would start off, nice and cleanly. It then began to get out of hand as Nash and Steiner began to interfere while not being the legal men. At the time being, Foley and Booker were the legal men and then Booker sent Foley into his corner where he was brutally attacked. In came Devon and AJ who attacked booker, saved Foley and threw Steiner and Nash off the ring apron. On the outside, Devon went after Nash and AJ went after Steiner. As those guys brawled on the outside, Mick and Booker continued it out in the ring. Booker was on his knees as Foley walked up to him. Foley put his head under his arm pit, hooked the arms but Booker managed to spin out of it. Booker hooked the arm, twisted over and went for a hook kick but Foley ducked! Foley nailed a boot to the midsection and then nailed the Double Arm DDT out of no where! The crowd were on their feet. But wait.. it wasn't done their. Devon drop toe holded Nash onto the announcers table! AJ styles Pele Kicked Scott Steiner into the crowd! Devon and AJ both rolled into the ring. Devon climbed the top turnbuckle and AJ gripped the top rope. Foley point to both these men. Devon jumped off and nailed a Diving Headbutt onto Nash right through the announcers table! AJ springboarded off the top rope and nailed a Springboard Forearm to Scott Steiner in the crowd. All men were laid out except for Foley. Foley reached into his pocked and pulled out Mr. Socko! While Foley was taunting, Booker got up behind him. Foley turned around right into a big superkick from Booker. Booker then steadily lifted up Foley as he rebounded off the ropes and nailed him with the Axe Kick. Booker does a spin-a-roonie, followed by a cover, 1.. 2.. 3! It's over.

Winners: Booker T, Scott Steiner & Kevin Nash

Aftermath: Booker celebrated in the ring. The camera showed AJ and Devon sitting up looking very disappointed. The pay-per-view faded off the television with Booker T taunting on the top turnbuckle.