WWE: The Bottom Line
---
N.B. - Last thread was several months ago, and was my first one.

WWE: The Bottom Line presented by Stone Cold sXe

Backstory

The time is November, in the year 2008. The WWE has been struggling in recent months with low PPV buyrates, low attendance figures, and low ratings, stemming in point from the Benoit tragedy of June 2007. In an attempt to recapture the fanbase that led them to so much success, the WWE spear-headed a campaign to target children as their key demographic, and had all their programming PG-rated. This move backfired, as the traditional fans, those who grew up watching the Attitude era, were tuning out from the nonsense they were seeing each week.

So, Vince McMahon decided that there would be a reshuffle. The bottom line had been defined. The WWE would move back to an M-rating, and move away from a child demographic. The structure of the championships was overhauled, as well as the television structure. Raw and Smackdown will run for 2 hours as normal, whilst ECW will now run for 90 minutes, and in essence gain some form of its extreme nature back.

The overhaul starts at Survivor Series, and the WWE will be restored to its former glory. And that is the bottom line 'cos Vince McMahon said so.

CHAMPIONSHIPS


John Cena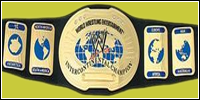 William Regal
Matt Hardy
Jeff Hardy
Shelton Benjamin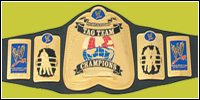 Vacant
Vacant

Vacant

ROSTER

General Managers
Stephanie McMahon
Theodore Long
Vickie Guerrero

Announcers
Michael Cole & Jerry Lawler
Todd Grisham & Matt Striker
Jim Ross & Tazz

Raw
Batista
Beth Phoenix
Candice
Charlie Haas
Chris Jericho
CM Punk
Cody Rhodes
D-Lo Brown
Deuce
Dolph Ziggler
Goldust
Hacksaw Jim Duggan
Hardcore Holly
Jamie Noble
Jillian
John Bradshaw Layfield
John Cena
JTG
Kane
Katie Lea
Kelly Kelly
Kofi Kingston
Layla
Manu
Melina
Mickie James
Mike Knox
Paul Burchill
Randy Orton
Rey Mysterio
Santino Marella
Shad
Shawn Michaels
Ted DiBiase
Val Venis
William Regal

ECW
Alicia Fox
Bam Neely
Boogeyman
Chavo Guerrero
DJ Gabriel
Evan Bourne
Finlay
Gavin Spears
Hornswoggle
Jack Swagger
John Morrison
Mark Henry
Matt Hardy
Ricky Ortiz
The Miz
Tiffany
Tommy Dreamer
Tony Atlas

Smackdown
Big Show
Brie Bella
Carlito
Curt Hawkins
DH Smith
Edge
Eve
Ezekiel Jackson
Festus
Hurricane Helms
Jeff Hardy
Jesse
Jimmy Wang Yang
Kung Fu Naki
Maria
Maryse
Michelle McCool
Montel Vontavious Porter
Mr Kennedy
Natalya
Nikki Bella
Primo
R-Truth
Ryan Braddock
Scotty Goldman
Shelton Benjamin
The Brian Kendrick
The Great Khali
Triple H
Umaga
Undertaker
Victoria
Vladimir Koslov
Zack Ryder

TAG TEAMS
Matt Hardy & Jeff Hardy
Shawn Michaels & Triple H
The Miz & John Morrison
JTG & Shad
Cody Rhodes & Ted DiBiase
CM Punk & Kofi Kingston
Jesse & Festus
Curt Hawkins & Zack Ryder
Carlito & Primo
Kung Fu Naki & Jimmy Wang Yang

TITLE HISTORY



1x -- John Cena



1x -- William Regal




1x -- Matt Hardy




1x -- Jeff Hardy




1x -- Shelton Benjamin




Vacant



Vacant




Vacant

SHOW SCHEDULE
Royal Rumble
No Way Out
Wrestlemania
Backlash
Judgment Day
One Night Stand
Night of Champions
Great American Bash
Summerslam
Unforgiven
No Mercy
Cyber Sunday
Survivor Series
Armageddon

SHOW ARCHIVE
Raw (24/11)
ECW (25/11)
SD (28/11)
Raw (1/12)
---
Last edited by Bullseye; 01-23-2009 at

11:37 AM

.
Re: WWE: The Bottom Line
---
Great Start, Ben.
Really looking forward to this BTB.
Jeff as Champ is an interesting way to start, especially from Survivor Series, but I think you'll surprise us.
Good luck
---
Re: WWE: The Bottom Line
---
Cheers Jimmy.

I'll be putting up a Survivor Series brief recap on Thursday, and then move into full-swing.
Re: WWE: The Bottom Line
---
The presentation looks top notch. And ur rating changed from PG to M is great. Btw, did WWE had an M rating in the past? I think they were always TV 14 right?

I am really really looking forward to how this will play out.
Re: WWE: The Bottom Line
---
hey mate i have never seen any of your work however this first post looks wonderful presentation wise. Good luck
---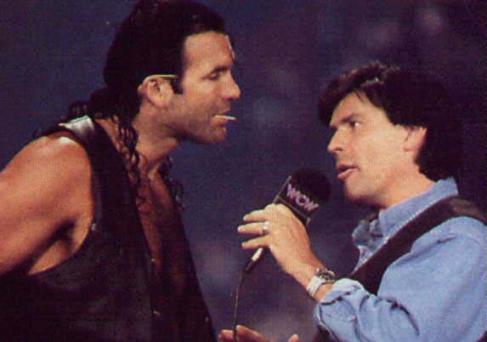 Asking JAMES ELLSWORTH for Wrestling Advice
Join Date: Oct 2007
Location: Australia
Posts: 357
Points: 0
Re: WWE: The Bottom Line
---
Hey mate like wrestlefreak, I haven't seen your previous work, but judging by your opening post, this will be a great thread. Presentation is good, and it is goood to see that ECW is now going extreme and to be taken seriously. Once again, good luck with this thread.
---
Yeboi.
Re: WWE: The Bottom Line
---
Nice presentation dude, I hope this lasts.
---

Must Be Nice
Re: WWE: The Bottom Line
---
It looks pretty good. I'm glad to see the tag titles unified and the Cruiserweight title returning, it should make for some interesting stuff. Good luck with this.
---

Sig Credit: CHAMPviaDQ
Asking JAMES ELLSWORTH for Wrestling Advice
Join Date: Jun 2008
Location: Victoria, Australia
Posts: 468
Points: 223
Re: WWE: The Bottom Line
---
This looks interesting, starting from Survivor Series is great but the championships have some twists and tweak that I like. I enjoy reading Cruiserweight matches so I will be looking forward to that. The backstory you wrote did what you wanted it to do and it gave us a good insight into the happenings.
Moron
Join Date: Apr 2008
Location: Melbourne
Posts: 5,634
Points: 0
Re: WWE: The Bottom Line
---
This looks promising. I can't wait to see where you go with Jeff Hardy as champ.
Posting Rules

You may not post new threads

You may not post replies

You may not post attachments

You may not edit your posts

---

HTML code is Off

---