The WWE Chronicles
---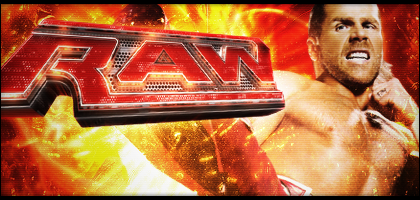 RAW

General Manager
Eric Bischoff

Announcers
Jim Ross
Jerry 'The King' Lawler
Lillian Garcia
Todd Grisham

WWE Champion
Randy Orton

WWE Intercontinental Champion
'The Lionheart' Chris Jericho

World Tag Team Champions
The Redneck Wrecking Crew

WWE Womens Champion
'The Glamazon' Beth Phoenix

ATHLETES

Beth Phoenix
Boris Alexiev
Brian Kendrick
Candice Michelle
Charlie Haas
Chavo Guerrero
Chris Jericho
CM Punk
Edge
Elijah Burke
Hardcore Holly
JTG
Katie Lea
Lance Cade
Melina
Monty Brown
Mickie James
Paul Burchill
Paul London
Randy Orton
Rob Van Dam
Shad Gaspard
Shelton Benjamin
Trevor Murdoch
Triple H
Victoria
William Regal

TAG TEAMS & FACTIONS
Cryme Tyme - Shad Gaspard, JTG
Elijah Burke and Monty Brown
The Hooliganz - Paul London, Brian Kendrick
Redneck Wrecking Crew - Lance Cade, Trevor Murdoch
Worlds Greatest Tag Team - Shelton Benjamin, Charlie Haas

----
----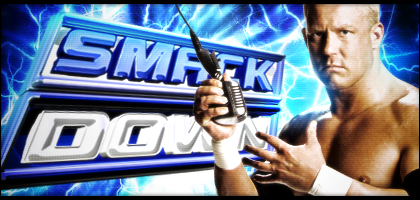 SMACKDOWN

General Manager
Theodore Long

Announcers
Michael Cole
Joey Styles
Tony Chimel
Josh Matthews
Gary Cappetta

World Heavyweight Champion
The Undertaker

WWE United States Champion
Matt Hardy

WWE Tag Team Champions
John Morrison & The Miz

WWE Cruiserweight Championship
VACANT/INACTIVE

ATHLETES

Batista
Bobby Lashley
Carlito
Chuck Palumbo
David Hart Smith
Deuce
Domino
Finlay
Gregory Helms
James Gibson
Jimmy Yang
John Bradshaw Layfield
John Cena
John Morrison
Kane
Ken Doane
Kelly Kelly
Matt Hardy
Montel Vontavious Porter
Mr. Kennedy
Natayla Neidhart
Rey Mysterio Jr. - Injured
Seth Skyfire
Shannon Moore
Steven Richards
The Big Show
The Miz
The Undertaker
Tyson Kidd
Umaga

TAG TEAMS & FACTIONS
The Hollywood Icons - John Morrison & The Miz
The Stampede Bulldogs - David Hart Smith, Tyson Kidd, Natayla Neidhart
The Untouchables – Deuce and Domino

***

PAY PER VIEW CHRONOLOGY:

Summerslam – Sunday August 10, 2008 - RCA Dome, Indianapolis; Indiana

Unforgiven – Sunday September 7, 2008 - Quicken Loans Arena, Cleveland; Ohio

No Mercy – Sunday September 28, 2008 - Rose Garden Arena, Portland; Oregon

Saturday Nights Main Event – Sunday October 25, 2008 - MGM Grand Arena, Las Vegas; Nevada

Survivor Series – Sunday November 2, 2008 - TD Banknorth Garden, Boston; Massachusetts

Bad Blood – Sunday November 30, 2008 - Miami Arena, Miami; Florida

Armageddon – Sunday December 14, 2008 - HSBC Arena, Buffalo; New York

The Royal Rumble – Sunday January 18, 2009 - Joe Louis Arena, Detroit; Michigan

No Way Out – Sunday February 15, 2009 - Pepsi Centre, Denver; Colorado

Saturday Nights Main Event – Sunday March 21, 2009 - MGM Grand Arena, Las Vegas; Nevada

Wrestlemania 25 - Sunday April 5, 2009 - Reliant Stadium, Houston; Texas
---
Last edited by Emperor DC; 09-30-2010 at

08:20 AM

.
Moron
Join Date: Feb 2008
Location: England
Posts: 43
Points: 0
Re: The WWE Chronicles
---
Things look good. The backstory is excellent, I will be watching and will your show be recap or full
Re: The WWE Chronicles
---
Empster, this looks right on the money already, baby. Stick to it though
Anyways, you've got a nice set of rosters there, with some fresh talent thrown in ala TJ Wilson and Harry Smith and Seth Skyfire(who I was gonna bring up shortly in my own project, you really do read my mind <3
). Don't know who Adam Pierce and Boris Alexiev are, however, but I'll do some research.
You know you've got a reader in me, chap, let the good times roll.
---
Last edited by Alco; 05-17-2008 at

05:28 PM

.
Re: The WWE Chronicles
---
The hell did this come from???
If you don't finally stick with a thread, DC, I will be forced to come down to Bournemouth and Sweet 'N' Sour your sorry ass Larry Sweeney style.
Anyway, Bischoff = ratings, but so does Vickie Guerrero so I can't understand why you got rid of her
@ Adam Pearce instead of Brent Albright. Is is just me?? I think so.
James Gibson > Jamie Noble is quite academic. Jesus push plz. Is Punk still MITB?? If so, Jesus pushes are allowed mwith him now in 2008. Go nuts.
Nothing much else to go on.
Break a leg, BROTHA
Re: The WWE Chronicles
---
I will ignore those threats, John.

For anyone wondering; myself and Chris did not work out. He did not have the time or energy to put into the project. I was gutted as that was going to be some of my best work but shit happens.

RAW on Monday, imo.
---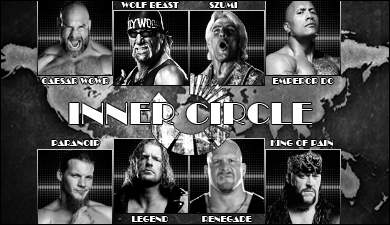 Making James Ellsworth GET MY BAGS
Join Date: Jul 2006
Location: Melbourne, Australia.
Posts: 4,945
Points: 185
Re: The WWE Chronicles
---
Stick with this plz.
Looks great. Good backstory, great layout.
I will be reading and hopefully you stick with this one
Asking JAMES ELLSWORTH for Wrestling Advice
Join Date: Mar 2007
Posts: 356
Points: 0
Re: The WWE Chronicles
---
Well written backstory, and the new blood coming in is a nice touch. Boris Alexiev I believe was Santino Marella's character in OVW right? If so, then props for bringing him in, as I quite liked that gimmick.
Re: The WWE Chronicles
---
Lulz; RAW's got the talent. BTW, Boris Alexiev = Santino Marella. We all the Italian is so much more entertaining than the Russian, IMO.
Nonetheless, I wish you all the luck, Peter. God knows, you're going to need it. <3
Backstory is adequate, and the Rosters look good. I knew ECW was going to die; that was predictable. I see you're starting after Wrestlemania 24, am I correct? All in all, should be a great thread. I know you're psyched, judging by the amount of shows you've already written. Hopefully, you stick to this one seeing as the writing seems to be a breeze for you, which is the total opposite of me. In any case, good luck to you, my friend, and may this thread prosper.
No worries, I'll dance myself sober.
Join Date: Jan 2006
Location: Dalian, Liaoning, China
Posts: 1,752
Points: 0
Re: The WWE Chronicles
---
Wow...finally I'll get to see some of your booking work, Emperor. Like everyone else, I hope you can stick to this one...and take your own bit of advice that you left me
.
The backstory was informative enough, with the main point being the riddance of ECW (
) and the "shaking up" of the rosters. I look forward to seeing where you go with that. I see you have a few gimmick changes, the most noticable of which is Santino Marella...lol. I don't know much about the Boris gimmick, but I guess I'm about to find out, eh?
Anyways, the best of luck with your thread man...you
(should)
know I'll be reading.
---
I'm Back To Booking! Check Out My New BTB:
▪ WWE: Power, Prestige, PASSION. ▪
(Click The Text, Budd.)
------------------
CURRENT EVENTS;
------------------
"It's A PUNK Party!!"
WWE SUMMERSLAM HAS BEEN POSTED!!
(Click "Summerslam" To See The SHOW!)
==================
In case you haven't noticed, I'm a total mark for the Georgia font.
Re: The WWE Chronicles
---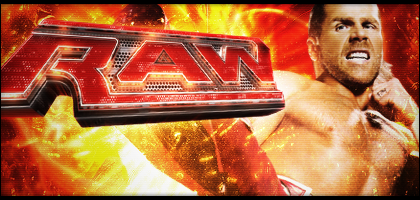 Monday Night RAW 1.1
'The Backlash Begins…'

At Wrestlemania 24, we said goodbye to the phenomenal wrestler and man that was Ric Flair, and we then said an immediate hello to a new era in the WWE. With ECW null and void and roster changes aplenty, the spectrum of the WWE has changed forever and the WWE talent are ready to step up and make an impact. Wrestlemania has come and gone, and now the future is what we are looking to. What will happen, as the Backlash begins?!

RAW started off in style, at least if you're a fan of Randy Orton because the WWE Champion was the man that emerged to start off the Wrestlemania rebound edition of RAW. As usual, Orton had a demented look in his eyes as he proclaimed his dominance upon the WWE world after his epic win the night before. Listing the names of the men he had defeated over the past few months, Orton came to Shawn Michaels. Before Orton could continue, the man himself made his way towards the ring. Looking glum after the events of the night before, Orton made no attempt to shy away from the subject, profusely claiming that Michaels should return to the back and 'sit down and digest what he had done'. Michaels came back with a rebuttal of his own, claiming if Orton had his way he would have ended Ric Flair's career months ago without a second thought, a claim that Orton didn't dismiss, but endorsed. This annoyed Michaels quite clearly and the two men came face to face, the tension boiling over, Michaels remembering that Orton was also the man that had put him on the shelf for the majority of last year…

As the tension threatened to turn into something more, an arrival of a man of epic proportions put paid to the simmering hate and disrespect. Triple H, complete with shades made his way out onto the stage. Himself looking saddened after the vents of Wrestlemania 24, he backed up his pals words about Ric Flair. However, it was clear there was simmering fight between the two. Triple H turned everyone's attention to the fact that Michaels was obviously out here to stake his claim for the WWE Title. Smiling, Michaels nodded his head. Hunter himself returned a smile of his own before becoming straight faced and straight laced, telling his old friend and foe in no uncertain terms that as long as he was breathing, he would always be in line before Shawn Michaels for the WWE Title, proclaiming that despite their partnership upcoming tonight, he was going to show why he is The Game and why he is 'that damn good…'. Orton became a bystander to proceedings as Michaels and Hunter store down, the friendship making way for the fighting instincts of both men. As both men looked for a chink in each others armour, Orton dropped his title and crept behind Michaels. The crowd alerted Michaels and he managed to duck Orton's attempted shot before Orton turned around into a Sweet Chin Music!! Orton rolled out of the ring as Michaels and Hunter store towards each other. Orton looked on frustrated and demonic as Michaels raised the WWE Title into the air, making a statement of intent. All Triple H did was look on, shades off and a look of intent on his face. However, these two men would need to put their instincts aside as they reformed as a team for one night only, but realistically, how could they with both men wanting to make an impact and a statement so much?
---Commercial---
The action inside the ring started off after the break as Hardcore Holly and Cody Rhodes took on the Redneck Wrecking Crew in non-title action. Rhodes showed his vast improvement throughout this match, aided by quick tags he administered to Holly who in turn was happy enough to watch on as his protégée stapled his mark as a good young talent. Despite the talent and authority shown by Rhodes and Holly, it all came to a bizarre and unfortunate ending. After miscommunication between Rhodes and Holly, Murdoch came from behind Holly, rolled him up with the tights and got the 3 count! The crowd, and Rhodes in particular couldn't believe it as Cade and Murdoch broke free from the ring and hugged all the way up the ramp, celebrating their unexpected victory, securing their place as a dominant force and contenders to the World Tag Team Champions. Holly and Rhodes looked on after the match, Rhodes looking shocked and Holly looking even more then shocked, more so frustrated and annoying at their failure to get things done in the heat of the moment…

We switch from the ring backstage. That is when we see Randy Orton walking through the halls, apparently on the lookout for the man he needs to become his partner for the main event. Orton walks past and as he turns around the corner, he finds William Regal sipping on a cup of English Tea. Orton and Regal exchanged heated words. Orton turned to Regal's time as General Manager of RAW, stating how well he did and that he did his job better than anyone else in that position. Regal though wouldn't be swayed and told Orton he knew what he was up to, and it wouldn't work. Real admitted he didn't like either Triple H or Michaels, but he didn't like Orton either, and he hoped all three men got what was coming to them in due course. Orton looked on, intrigued but frustrated his search had failed to reap any rewards even still. Regal just smiled as a manic Orton walked away, continuing to scour the backstage realms.

Before RAW went to a commercial break, a hype package began airing showing man doing various exercises routines in an abandoned gym. The man talked over the video, declaring his dominance and skill as a trained fighter of the Martial Arts, Judo, Sambo and any other conditional fighting discipline there is. The man turned around and let himself be known as Boris Alexiev, proclaiming himself the 'Best Fighter in the World'. The man turned back around and walked away from the camera as the image faded and text started to fade onto the screen.

'Best Fighter in the World' Boris Alexiev – Coming Soon to RAW
---Commercial---
RAW returns with Charlie Haas backstage in his locker room, receiving a warm reception from the crowd quite surprisingly. Haas soon stops in his tracks as into the picture walks a man he knows all too well: Shelton Benjamin! The crowd are a mix of cheers or boos as the former best friends and partner reunite on screen, all be it briefly. Shelton raised a slight smile, but Haas didn't, unsure of what to make of Shelton and his motives. Benjamin didn't say much but said how nice it was to be back on RAW with such a good friend. When Haas enquired about what Benjamin wanted, Benjamin didn't say anything, except wish Haas luck for his match later tonight, making specific notice towards the fact he is now partnered with Elijah Burke, the man Haas faces in his match later on…

The next match up on RAW was a continuation of an old rivalry as CM Punk and Chavo Guerrero made their debuts on RAW as active competitors of the brand. The former Extreme stars put on a showcase, much better in standard and atmosphere as their previous encounters. The encounter was precariously level, only for CM Punk to step up to the mark at the crucial time and take the match in his grasp and finish Chavo off with the Anaconda Vice after what was a series of devastating moves leading into the finish, including a 'Welcome to Chicago'. At the matches' conclusion, Punk celebrated, only for his attention to be turned to Guerrero making his way up the ramp, seething in anger and mouthing in no uncertain terms that revenge would be his. Punk just shrugged the words of the former ECW Champion off, celebrating his successful first night as a full-time active RAW participant.

We once again see Randy Orton walking through the back. This time he runs into none other than Chris Jericho, the very man he had disagreement after disagreement with in late 2007. Jericho and Orton exchange verbal blows as Orton once again tries to keep Jericho sweet, playing on the fact they both have huge egos and the talent given to them by god. According to Orton, they would be a match made in heaven. Well, not according to Jericho who flatly refuses the idea, just like Regal did earlier. Jericho insists that while it would be a pleasure teaming with the worst 3rd generation star in WWE history, he has business to attend to in the Highlight Reel. Jericho walks away as Orton seethes. In the meantime, JR hypes that coming up next Chris Jericho once again hosts the Highlight Reel…
---Commercial---
We are back on RAW and like mentioned before, it was time for the Highlight Reel with Chris Jericho, looking especially dapper in his usual rock star outfit. With the IC Title sitting proudly on the stool behind him, Jericho made no hesitation in introducing his guest, a man who is a multiple time Intercontinental Champion, and actually the men he beat for that title earlier in 2008! Yes, that was right, the guest on the Highlight Reel was the returning Legend Thrilla', Jeff Hardy! The crowd went suitably wild as Hardy bounced out to the ring. As soon as he got there, he came face to face with Jericho who of course used questionable tactics to beat him for that title. As Jericho showed off his title, Hardy explained his absence, saying ever since he left, he couldn't get it out of his head that he didn't deserve to lost his title and that he wouldn't have if Jericho would have been able to beat him clean. This didn't annoy Jericho, and seemed to have the opposite effect as he just laughed the comment off. This made Hardy come back by proclaiming that he came back to RAW for one thing, and that was to challenge Chris Jericho to a match at Backlash for what he feels is rightfully his: the WWE Intercontinental Title! The crowd went wild in anticipation of the match as Jericho rubbed his chin, looked at his title and pondered the prospect. After much pondering, Jericho let Hardy know about his past achievements and that he has done more than Hardy and his idiotic brother ever could, drawing huge heat from the crowd. Jericho just laughed before stating he would be happy to face Hardy, because he could put him on the shelf once again and prove to Hardy what it takes to be a Champion and keep the belt. Jericho then got up close into the face of Hardy, and slowly raised the Intercontinental Title above his head, making a clear statement to Hardy at the same time. The crowd were clapping and cheering as 50/50 chants and cheers for both men reverberated around the arena, the match set in stone and the anticipation growing already…
---Commercial---
As RAW came back, we got treated to an eagerly awaited contest as Charlie Haas met Elijah Burke who was making his debut. Shelton Benjamin was at ringside for the match and cheerleaded for Burke against Haas who at several points in the match seemed tense and unforthcoming, fearing the possible interception of Benjamin into the equation. The fright did not come to fruition, although Burke did pick up his win by cheating tactics namely a poke in the eye and a roll up thereafter. As the contest ended, Burke showed his ruthless side as he went on the attack on Haas with kicks. Benjamin entered the ring and pulled Burke away, urging him to stop. Burke gave a solid, profound look to Benjamin before smiling and stopping, delivering a parting shot to Haas in the form of a kick. Benjamin raised his partners arm into the air in celebration, much to the crowd's chagrin. Burke started to make his way out of the ring. As they got to the top of the ramp, Burke looked back and smiled towards Haas who was just coming to. Benjamin gave one solitary glance in the direction of his partner, showing a slight hint of discretion and guilt over the beat down of his pal. Regardless, he followed Burke with Haas left to lick his wounds…

Once again we get treated to the sight for sore eyes that is Randy Orton. Clutching his WWE Title, Orton barges into the Office of RAW GM, Eric Bischoff. Bischoff looks pissed to say the least as he slams down the phone he was on and gets up close and personal with Orton. Orton claims to Bischoff that as WWE Champion, he shouldn't have to run around looking for a partner and if anything, Michaels and Triple H should have to face eachother, not team together to face him. Bischoff ignores his pleas though and tells Orton in no uncertain terms he will be forced to find a partner, and has half an hour to do so, otherwise he will go up against the reunited DX in a Handicap match. Orton seems shocked as his jaw drops, he picks up his WWE Title and busts out of the room. Bischoff looks on and smiles as a furious Orton picks up the pace, forced to search high and low for anyone to help in his hour of need…

---Commercial---
As we came back we saw some women's action. In a number one contender's bout, Mickie James met Victoria as both women battled to see who would be next to meet the dominant battleaxe that is Beth Phoenix. For the first time in a long time, the Women put on quite a good spectacle, taking people back to the sorts of matches undertaken between Trish Stratus and Lita. The two were given around 10 minutes to strut their stuff and they did just that. James came close on several occasions to getting the win, only for Victoria to get it instead…clean. The crowd couldn't believe their eyes and as Phoenix emerged from the back, you could see that behind those big, bright eyes there was a resemblance of fear about what she would have to face. Victoria nodded her head and made the universal belt taunt as Phoenix simply nodded her head, making it clear she has no designs on losing her grip on the Womens Title, or her dominant winning streak anytime soon…

The camera switched to the back where we saw Charlie Haas walking through backstage, holding his mid-section after the earlier assault by Elijah Burke. As he walked along the corridor, he ran into Eric Bischoff, a man who seemed to know exactly what he was thinking. Charlie Haas made it clear he wanted both Benjamin and Burke inside the ring together next week, whatever it took to get his hands on both men. Bischoff, unable to grant such a command to a member of his active roster said he could have one man, but that was Elijah Burke in a rematch from tonight. It was a take it or leave it offer and keen to get revenge, Haas accepted the offer before making it clear to Bischoff that the only man that needs protection is going to be Elijah Burke come next week.

As we switched to a locker room, we saw Triple H lacing his boots up and looking intense and ready. He turned towards the camera and came in close. Hunter reinstated his command and proclaimed to the world that he was the rightful WWE Champion, whatever the name plate might happen to say. Triple H promised he would take out anyone that stood in his way, and if Shawn Michaels was one of them, then so be it. The strong words received a mixed reception from the crowd as he turned around and walked towards the arena. With an unmatched intent in every one of his steps, it was clear that Triple H was all business and more ready for business now than ever before.
---Commercial---
We come back and we are ready for the Main Event. As DX wait in the ring, reunited but with tension in their veins, Randy Orton comes out onto the stage and he looks a lot more happy about his predicament than earlier in the night. Orton proclaimed that he always felt confident he would find a man to be his partner, and he had done just that, and the man was someone who along with himself had dominated the WWE hands down for the last year. That man was none other than the Rated R Superstar Edge! The crowd were in shock as Rated RKO reformed for one night only also to make it a match of reformations and the continuation of a legendary feud.

The match itself was something to behold, all four men putting it on the line, although Orton was a little more reserved in his judgment of entering the ring along with two of his long-time rivals. The match was hard fought and got over 15 minutes. In some ways, after the dampened down ending t their match at New Years evolution in 2007, this was the match to end the feud, a whole 12 months and more later. Although they both tried, Edge and Orton lacked the solid unit feel that Triple H and Shawn Michaels had, albeit their problems. This cost them the match in the end, Orton once again being outwitted tonight, this time by a Pedigree by Triple H. As the match ended, both Michaels and Hunter came together and stared into each other's eyes, the match now a distant memory and the fate of the WWE Title burning brightly in their souls…and their eyes. Hunter and Michaels can clearly be seen mouthing to eachother their own reasons why they feel they deserve their shot at Randy Orton and the WWE Title.

As both men get into a verbal tug of war, little do they know that Randy Orton is sneaking up behind Shawn Michaels. Orton pushes Michaels into Triple H who falls hard through the middle ropes and to the outside. Michaels turns around, only for Orton to leap into the air and gain his ultimate revenge for earlier tonight, nailing an RKO on Michaels! Orton's fans go wild as the crowd look on shocked at the disintegration of Michaels and Hunters friendship, their bond denied and obliterated by their need for Championship gold. With all men laid out around him, Orton lofts his title into the air, towards the bright lights above him. Orton once again has a manic look in his eyes as he surveys the damage below him, clutching his WWE Title tight, his grasp over Michaels, Hunter, the WWE Title and Monday Night RAW never any stronger than it is right now...

Current Card for Backlash:
Date: 27th April, 2008
Location: Baltimore; Maryland
Event Music: 'All Summer Long' – Kid Rock

WWE Intercontinental Championship; The Long Awaited Rematch:
Chris Jericho © VS Jeff Hardy

***MATCHES TO BE ANNOUNCED***
---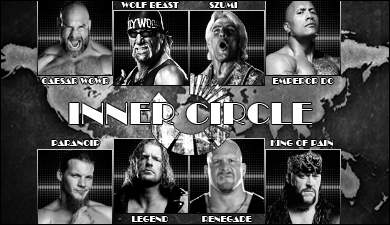 Posting Rules

You may not post new threads

You may not post replies

You may not post attachments

You may not edit your posts

---

HTML code is Off

---