WF 2008 - BTB Hall of Fame Ceremony
---
WF 2008 - BTB Hall of Fame Ceremony

Before we get this started I want to thank everybody that voted this year once again. There of course were a few people that didn't read the rules and all but it was a very small few. Eighteen people voted but we didn't pass last year's total of 22. However I'm fine with the 18 that did vote as they were all good quality votes. Enough of me rambling on let's get this started.

By the way in the bookers thoughts about so and so I didn't list all of the comments people put because a bunch didn't leave comments and instead just listed names. So sorry if they look lopsided in favor.

TAFKA Szumi

TAFKA Szumi has many names around here that he has used. But I just like to call him Nick. He has been booking for a few years but blasted onto the scene of booking at WF in the Winter of 2006. Ever since then this man has brought a bunch of stuff to BTB in the form of the Newsletter, the Yellow Pages, and the Mega Standings. Though they are not his idea he added a certain area that helps younger bookers stand out today more than ever. And for this we thank you and welcome you as the first inductee of the Class of 2008.

Bookers Thoughts About TAFKA Szumi

"Probably the best promo writer I have ever seen. He has also helped the BTB section a lot with his wrestling knowledge. Although he may have an ego (lolz) he is a great booker and has done so much for BTB, like the Newsletter, etc."

- Green Day™


"Szum who is without THE Promo Writer of BTB deserves to be in the BTB HoF for his creative promos and his excellent booking. Whether it was his highly successful though ultimately short ran ECW thread or his current WCW thread, Szum's booking has always been one of the best. "

- kid o mac


"By far one of the best bookers to ever come through this place. His work last year in the World Cup just showed how dedicated he really was and he wrote some of the best promos and one of the best matches that I have ever read. His Trio Ownership BTB is one of the most reviewed threads on the site and it has really stood out from other WCW BTBs, really proved to be far superior to any other. He constantly reviews other people's shows and leaves comments that will only help the booker become better. He doesn't seem to be slowing down at all and I think after posting Starrcade, his WCW BTB will reach new heights. He deserves to be mentioned among the greats of WF and he should be in the Hall of Fame."

- PatMan


"Szumi might have a huge ego but I have to say he really lives up to what he says and i respect him for that. He won't seriously say he was the best unless he knew he was. Szum is one of the best promo writers I've ever seen before and I often look to his thread for help on promo length and character and such. He also just posted quite an amazing ppv which is the cherry on top."

- hbknsting


"Possibly the greatest promo writer on here, and one of the best that I have ever seen. Always puts up great shows, and he also has a great thread on going. He lead Team US North to victory also, and as a great captain. Starcade ftw. One of the best shows ever, he is always coming up with great storylines, and deserves his spot in the Hall of Fame. "

- TR1


"SZUMI~!

Reasons?? Apart from him pointing a gun at my head?? No, seriously, the first reason has to be simply - the God of promos. That right there is enough for me to vote him in, but alas, there is more...

The Georgia Font.

That is all...

Okay, here comes the long list of reasons...

He was one of the - if not THE - biggest reason the World Cup in BTB was a success first time around, causing an absolute storm with some of the best promos this side of the universe, and was an inspiration behind Europe surprising everyone by going second. Of course, second time around he answered the 'are you only a promo writer' question, with a big 'fuck no', as he ripped the competition facing him apart, showing he's just as super fucking duper in that department also. Not to mention he skipped along AS CAPTAIN to winning the tournament. He's been the legend of BTB World Cups .

Is that all?? Fuck no. He's only also got the most over WCW thread in BTB history - yeah, that includes you Grendrill - and although I cant say I've read much / any of it up until this point (I'm reviewing Starrcade though), I know it's a bitchin success.

So that's probably enough, right?? Tough, I've got more reasons - BTB Newsletter, run by who?? Szumi. Was the newsletter not your highlight of BTB every other month?? Why the fuck not?? It was. Oh yeah, and mega standings. Szumi owns that too. He's made the non BTB stuff of BTB really well established, and actually helped create more of a community in this section through projects like this. The guy deserves to be a mod for all he's done in BTB, not just a shitty Hall of Famer. Any old cat can be in the HoF these days...

- Wolf Beast


"Can't stand this guy, but meh, he deserves it"

- NatureBoy™


"Again, contributes a shitload. Does so much that he doesn't have to. He dares to be different in most things he does and does some pretty gutsy things, plus he writes a sick promo."

- PARANoIR


"Perhaps the creator of the most popular non-WWE thread in BTB history, the reason I'm voting for Szumi isn't actually because of his BTB itself but because of his contributions to BTB such as the BTB Mega Standings, the BTB Newsletter, and even filling in on the BTB Monthly Awards."

- TKOW


"It would be a travesty if he doesn't make it into the BTB Hall of Fame this year. He's one of the best promo writers this forum has ever seen, and his match writing ability is underrated. His booking skills are also excellent and so therefore has the trinity of skills that you need to be considered a true hall of famer.

He's also done a lot of other work in the BTB Zone, eg. the newsletter, the top 7 etc which show his overall contribution to trying to make it a success which deserves to be rewarded. "

- Forever-Delayed


TAFKA Szumi received 83% of the Votes or 15 out of 18 votes

Interview with TAFKA Szumi

KOP:
Hi this is your favorite Hall of Famer KOP and right now I'm here talking to one of the newest three inductees...TAFKA Szumi

TAFKA Szumi :
That's the Inductee with the most votes, WF.

KOP:
83 percent to be percise

TAFKA Szumi:
We call that a fucking landslide.

KOP :
Well first off I must say congrats on getting in along with two other members of the IC...DDMac and Renegade

TAFKA Szumi:
And I'm pretty proud to be going in with Reney. Baobab deserves it, hardcore.

KOP:
Enough of this nonsense. Let's go ahead and get this kicked off. Is there any certain booker or bookers that inspired you to start booking?

TAFKA Szumi:
Nope, not at all. I had always wanted to book before I ever came to WF, EWB, or WNW (the forums I've booked at, WNW being the first). When I was younger, me and my brother would book wrestling tournaments on paper and "wrestle" the matches out. I'd book with the action figures and stuff too. No inspiration to start, I was my own, really. However, I got inspiration down the line.

reversefigure4, from EWB, wrote thee single best BTB I have ever, and will ever, read in the Last Alliance of Wrestling. Amazing story, amazing booking. Beautiful, is what that is. LAW inspired me to keep booking and want to be better. At WF, my biggest inspiration as been Wolf Beast. Not in that his work made me want to book, far from it.

Hell, I've never even read much of Being The Booker, to be honest. He inspired me to keep booking back in November of this past year. I was fed up with all of the bullshit that was going on, wanted to leave WF, but he talked me into staying. I'm grateful for that inspiration, and that I am still here.

KOP :
You first came here to booking in early 2006 at WF but you have been around longer just not at WF. So really you have more experience than people grant you. On top of your head how many BTB's have you done before?

TAFKA Szumi:
No clue how many BTB's I have done. I know I've been booking for 4 years this month, although they're have been some breaks in between all that time.

KOP:
Ok. Do you think that you gained a lot of respect from fellow bookers when you first came in or was it a slow process of gaining respect? Like did you make a name for yourself in the first 6 months here or longer than that in your opinion?

TAFKA Szumi:
I made my name in the first BTB World Cup in 2006. I know I amazed Wolfy (and others) with the promos I wrote, and I really captured the respect and friendship of my fellow European teammates Jushin Liger and Spartanlax during that time. I was never too dedicated to WF BTB until then. After then, I started reading other BTBs more, and my name became a known name.

The Trio Ownership thread had a good following right off the bat since it was so innovative and unique to what WF BTB was used to, but once I branched out and read other BTBs, I think I became more known throughout the section. But yeah, it was within the first six months that I became known then.

KOP:
We'll go ahead and close out this talk about the BTB section with two last questions. You have brought many new "inventions" to BTB in the Yellow Pages, Mega Standings, and the Newsletters. Other than that how do you see that BTB has improved over hte course of the last 2 years you've been here? Also how do you feel it has become "less fun"

TAFKA Szumi:
Well first off, as I've stated when I started them, none of those things are my unique ideas or anything. I brought them from other forums to bring more shit to BTB, really. BTB has improved in terms of its workrate, if you will. There is much more variety now than when I was first around the place, and I think the bookers are better too. Not going to get into much specifics, but better quality.

For me as a booker/writer, BTB has become less fun at times in terms of writing. Like, Pay Per Views, for instance. I'm not a fan of writing them now, but didn't mind originally. But writing TV shows is still awesomesauce. The zone itself is more fun than ever though in terms of the guys there. Reney, you... the entire IC clique... I'm tight with all of you boys really.

BTB has never become less fun in and of itself. Outside of it, it has, but I've moved from it. I was very upset with some of the stuff going on outside of BTB's control, i.e. the staffing. I was pushed aside from a mod spot time after time because I was a "Nazi" and I "ran Grendrill out of BTB" (for catching him plagiarizing, along with Snap, You, Orry, and others.

Shame on me for pointing out a pathetic act).

KOP:
Moving on now to talk about "you" in BTB. Since that's what we are here for. Um we know your favorite BTB is most likely TTO so go ahead and talk about where you came up with the idea for it

TAFKA Szumi:
The staff stuff was BS because I was nominated time and time again, told by both Wolf and Reney they wanted me as a Mod, but passed up for some petty bullshit by a bunch of ignorant fools who know nothing at all what they speak of. But I've moved on from caring about the staffing situations, because it's not worth my time. I wouldn't take the spot if I was ever offered now, probably.

Actually, The Trio Ownership is not my favorite BTB. It's been my most successful BTB, my most established BTB, but my favorite? Not at all.

Still want to talk about it though?

KOP :
Haha that's fine.

TAFKA Szumi:
The Trio Ownership is not my original idea, another thing I have stated beforehand. I think that's why it isn't my favorite.; it's been done before. However, I got permission from a guy over at EWB to use the idea of Bischoff, Borden, and Flair as owners. I used the same premise for the beginning, but went to town with my own stuff from there.

The Monkey Molestor (that was his name) and his diary/BTB was one of my favorites at EWB (along with LAW), and so since his BTB had died out, I wanted to honor him by redoing it. So I felt it was necessary to use the same premise for the beginning, but from there, all of the booking, the swerves, Steve 'Sting' Borden leaving the ownership, all my stuff.

The booking that captured my fanbase was my own work. In TTO itself, I love that I have stayed true to WCW's booking and natrue while implimenting my own style into the BTB. I love a lot of the characters, and have had so much fun with it.

KOP :
When did you start to realize that you were making improvements in your writing, etc.? Was it early on in your career or later on when you came to WF?

TAFKA Szumi:
I think all writers/bookers improve over time as they write and book more. I was the same. Over at WNW, I was the top writer and booker there and modded the place for a while - brought the zone to its greatest height. I think my improvement is split into two sections, however.

My booking improved by leaps and bounds at EWB. As much as I love WF, EWB has better overall bookers than WF. I formulated better storylines and feuds at EWB, but I improved as a writer the most at WF, especially match writing. I've become a very good match writer, in my eyes, and that happened by being around the better writers of WF.

The promo writing, however, I don't know where it came from. It just happened out of nowhere, to me. For the World Cup, I said that I would write promos for my team since Jushin Liger - who is thee best match writer in the history of WF BTB - was writing matches. I was inspired to really do well in the World Cup and write these great promos... and the promos ended up amazing.

KOP :
Ok we're going to go ahead and break this down into your favorites here in BTB and your threads, etc.

TAFKA Szumi:
The World Cup is truly the home of some of my best individual work. You will find no better sets of promos than the story arc featuring Ron 'The Truth Killings, 'The American Dream' Dusty Rhodes, Dustin Rhodes, and that Black KKK. Also, I'm very fond of a Shawn Michaels/nWo promo I wrote in the 2007 World Cup as well. The World Cup was my hot spot; I dominated that Tournament.

KOP :
First off what has been your favorite PPV that you have ever written and why?

TAFKA Szumi:

My Favorite PPV would have to be Starrcade. It's probably my last full PPV I'll ever write, and it just came off beautifully. It was so anti-Big Name PPV. At Wrestlemania, you expect to see the faces come out on top. Starrcade, you expect the same. I had the heel unit, The New World Order, win every single match they were in, and the only face that won at Starrcade, was in the opener.

It was just so different to what you usually see at a big PPV, and to be honest, the writing was damn good. Renegade called it one of the Top 5 PPVs he's ever read, and it's gotten great praise from Wolf Beast and NatureBoy as well, two excellent match writers.

While that's my favorite PPV, it is not home to my favorite two matches, however.

The Super Cage match I wrote for the Mayhem PPV in The Trio Ownership, and the No-Ropes Barbed Wire match at Living Dangerously between CW Anderson and Tommy Dreamer in my ECW 2001 BTB, are my two favorite matches.

Two unique gimmick matches, both spotty, and both intense. The Barbed Wire match takes the cake though, just for how fucking brutal I made it. I LOVE writing hardcore matches. Love it.

KOP:
Well since you already answered your favorite match part, what has been your favorite promo that you have written?

TAFKA Szumi:
For a single promo, the Shawn Michaels/nWo 1997 promo that I wrote for the BTB World Cup Semifinals in 2007. Truly amazing work, if I say so myself. As an entity though, nothing can top the Ron Killings/Dusty Rhodes Saga. The RVD Injury Swerve for my ECW 2001 BTB was killer too.

KOP :
Um moving on now. Is there any certain thing that you really enjoy doing in your past BTB's. Like pushing a certain superstar to the main event, watching a character develop, etc.?

KOP :
And including TTO

TAFKA Szumi:
What WOULD have been my favorite would have been the Rob Van Dam & Rhyno storyline progression against Paul Heyman and Extreme Championship Wrestling in that ECW 2001 BTB. I had some killer stuff planned, including the sickest gimmick match ever. True story.

As for actual favorite, it is home to The Trio Ownership. My favorite thing has been planned for months, but is yet to happen as of this interview. However, read the last Nitro of 2001, the first two Nitro's of 2002, and from there to find out what my all-time favorite idea is.

KOP :
Cheap plug lol

Finally to close out with your thread what could you say is the one superstar that you have pretty much MADE into what they are in your thread?

TAFKA Szumi:
Both Scott Steiner and Sting. Scott Steiner is still pretty true to himself in terms of overall character, but the actions I've had Steiner do, some of the things he has said, the storylines he's been involved in, etc... it's molded him into this star that is my favorite guy to write for in TTO, and probably the top star for the readers too.

TAFKA Szumi:
Sting only became this new character at the Mayhem (November) PPV. I wrote this really dark promo that was different in every sense of the word. The obsession of him needing to defeat the New World Order, how he couldn't live without doing it, etc... it was beautiful. I turned him from a bland character in TTO to one of my favorite characters and my most unique character.

Too bad Steve Borden has now left WCW in the BTB.

KOP:
Now we're going to move on and talk a bit about the Hall of Fame and a bit about BTB once again

KOP :
First off is there any booker past and present (that you have yet to book with) that you'd like to team up with and why?

TAFKA Szumi:
Renegade. He's the guy I am closest with in BTB, so a partnership between us would be bad ass. And plus, we could write a killer 1999/2000 retro BTB. Ratings plz. He's an excellent booker (he's arguably the best booker, in my eyes. Not the best writer in BTB, but booker, yes).

However, I still want to try another split with Wolf Beast. That last split fell on its face because Wolfers ended up getting into a car crash and getting pnuemonia, so he spent all of December AWOL and in the hospital. We could've done something special, but hey, I'm not complaining that it failed. It led me back to TTO, and I'm happy with that.

KOP :
How would you describe BTB right now? Do you think it's in a good situation with a lot of good bookers around?

TAFKA Szumi:
I do, actually. We have three active mods, and a plethora of top bookers. Hall of Famers like KOP, Wolfy, Myself, Reney, and DDMac are booking actively, and Forever-Delayed is also booking sporadically. Nature Boy may not be in the HOF, but's he is top shit.

Plus, guys like PARANoIR and Legend are on the rise (future of BTB), and there are some underrated bookers that don't get enough respect, like kane01, and especially, Alcoholic. Add to the fact that there aren't a lot of overrated bookers around as well, and the quality is top notch. Plus, a lot of the guys are cool as shit (IC FTW)

KOP :
So um what do you consider your biggest accomplishment to date (other than now being in the HOF)

TAFKA Szumi:
Other than being the BTB Nazi? . Erm, it has to be scoring the perfect 60/60 score in the 2006 BTB World Cup Finals with Part One of the Ron Killings/Dusty Rhodes Saga, and then captaining USA North to the BTB World Cup Finals in 2007.

All of the countless Awards I won don't compare to those two moments I think, not even winning the Top Scorer in the World Cup both times or the Best Promo Writer and Best Promo in both the 06 and 07 Year End Awards.

KOP :
Speaking of the World Cup is there anything you'd like to say about it concerning this year's edition of it?

TAFKA Szumi:
Other than the fact that it's coming back, run mainly by myself and you with help from Reney and Mac, and you can expect sign-ups to start in mid-April? No, I don't think so

KOP :
Few small questions now. What is your favorite BTB to read now?

TAFKA Szumi:
The Trio Ownership. Naw, not really. Um, anything that isn't The Aftermath of Wrestlemania 21? Close, but no cigar. I'd have to say PARANoIR's Evolution of Pro Wrestling. Alcoholic's Global Wrestling Entertainment is second, and NatureBoy's WWE: The Diary takes home third. Para is underrated. Truly a solid and unique booker.

KOP:
Finally can you say that whenever you first signed up and started a BTB that you would ever be in the Hall of Fame here at WF?

TAFKA Szumi:
No, I can't say that. But then again, when I first signed up, I didn't know BTB had a Hall of Fame.

It's all a shock, really. Well, I fully expected to go into the Hall of Fame this year, but when I first signed up, it wasn't ever on my mind, and when I found out there was a HOF later, I still wasn't thinking that. I've always been in BTB for the fun and enjoyment, not the accolades.

KOP:
And finally go ahead and call the class of 2009. Remember that there cannot be more than 5 inducted in. Pick who YOU think should go in next year

TAFKA Szumi:
However, now that I am in the Hall of Fame, it does feel pretty good to be joining guys like Wolf Beast, Forever-Delayed, KOP, and of course, Reney and Mac. But at the same time, it's a great displeasure to know that Grendrill and kid o mac are in there with me. Grendrill's a douchebag in every sense of the word, but most of all, he's not talented at all.

He was around when there were very few people in BTB, and there were even less BTBs that were actually solid. He says he did so much for BTB, but copying and pasting a Handbook from some other site doesn't constitute as "making BTB". Sorry, now go put some shrimp on the barbie.

Oh, and by the way, that's not a stab at kid o mac either. I have nothing against kid o mac as a person, I just, like many others in BTB, find him to be overrated, and nowhere near close to being HOF worthy. No disrespect, just the truth.

As for 2009, I can't give an honest opinion for that class other than NatureBoy. It would've been nice to see him go in this year too, but hey, I can't help it that everyone wanted to vote for me and not that pedophile. <3 NB. Guys that I would go to bat for are kane01, Para, and Legend. However, Para and Legend would have to do much more to deserve that.

NB has already done enough to prove it, and kane01 is close to. If he can keep his solo BTB going for a while, then most definitely.

KOP:
Ok well I appreciate this time that I had to interview you and is there any closing comments you'd like to make to the readers?

TAFKA Szumi:
I want to give a big shout out to all the BTB'ers who voted for me. It's pretty kick ass that you all voted for me, and found me worthy to be in the HOF. Means quite a bit to me, to be honest. Other than that, just want to tell BTB land to enjoy yourseles as you write, listen to others as they try to help you improve, and give The Trio Ownership some lovely feedback.

Oh, and Renegade is a man-whore, NatureBoy is a pedophile, DDMac is a transgender, DC is a prick, KOP fucks his sister, Forever-Delayed and kane01 are lovers torn between getting back together or staying apart, Wolfy is an old fart in a wheel chair with a beard down to his dick, and Spartanlax and I are Nazi's. Confused as fuck? You'll find out in due time.

--------------------------------

Renegade™

Renegade and myself share a common bond per say. We both came in to BTB in the Spring of 2005 and both formed a little pact with a few other fellow bookers that we'd review each other's thread. Since then he has established himself in BTB by winning awards and producing IMO the most succesful created fed in BTB history in WIWA. If you haven't seen it go and check it out. It's a good read if you have time despite Scott Hall.


Bookers Thoughts About Renegade™

"Great booker, and has helped other bookers in the discussion thread, and has been a great mod for the section. He truely is one of the best on the board, and an all around great booker."

- Green Day™


"When I first joined this forum back in April 2005, the group of new bookers consisted of bookers such as myself, KOP, FD, kane01, Reney, and a couple others. His thread at the time WIWA, was one of the best threads, and quite honestly is still the best created thread in BTB history here at WF. While sometimes his matches might be a little off, his promos for the most part have always been spot on, especially his Austin promos. While I think that he should've been inducted last year along with yourself and FD, he without a doubt deserves to be inducted this year, IMO."

- kid o mac


"Just looking at some of the previous inductees into the HOF, and knowing who almost got into the HOF last year, it'd be a farce to say Renegade shouldn't already be in the Hall of Fame. However, he isn't, and he gets my vote now. Reney is a phenomenal match writer, and I love his booking and style. Him and I both grew up on the Attitude Era, so I love seeing his booking have shades of it in his.

As his BTBs develop, the booking plays out into some excellent material. He's the kind of booker that the longer the BTB goes, the better it goes, compared to fizzling out after a hot start. And I mean his BTB keeps getting better. It's not a matter of him thinking it's great because it's still going - it truly keeps getting better.

Renegade is my home slice, bottom line. Baobab has earned his spot in this HOF, and he has my vote."

- TAFKA Szumi


"My life partner."

- NatureBoy™


"He contributes so much to this forum, had a very successful WWE thread and is one of the very few writers on this forum that can keep me entertained for a whole show."

- PARANoIR

Renegade received 9 out of 18 votes or 50% of the vote.


Interview with Renegade™


KOP :

Ok I'm here with the third and final inductee into the BTB Hall of Fame Renegade. First off I'd like to extend congrats to you on receiving this award.

Renegade:
Thanks. it's a great honour to get inducted, I honestly thought I deserved it last year but whatever. I can't complain now that I'm in

KOP:
Of course and it's a good class to go in with as well. Let's go ahead and get this kicked off by asking the usual question that kicks these bad boys off.... Who inspired you to begin booking?

Renegade:
lmao good class. Mac is a watered down Wolfy and Szumi is a nazi. Great class. I kid of course...

But inspirations

Definitely Wolfy

That was it as far as starting inspiration

Oi, next nukkah

KOP:
Here is a tough question for you lol. Can you remember off the top of your head how many BTB's you've had since you started booking?

Renegade:
You've got to be shitting me. Like 200+ prolly.I've been in BTB since the start of 2005. So I've seen my fair share of greatness, mehness and shitness

KOP:
So um which one can you consider your "crowing moment" or thread that got you where you are?

Renegade:
Well my WIWA sucked ass till post Mania, then I changed my style and I got noticed thanks to Survivor Series and the month that followed. I still think however, it was WWE 2006 that got me over so well

Coz I was in that thread for a 1 and 1/2 years

KOP:
So um staying on topic what was pretty much your favorite booking idea or storyline, etc.?

Renegade:
Well. It never kicked off but in WIWA I loved the month long feud between Undertaker and Monty Brown.Wolfy marked for it, and I really liked to use it.And also my long ass Razor Ramon/Randy Orton feud

Coz most liked that one

KOP:
By the way off topic lol but what was your fascination with Scott Hall? We used to make fun of you all the time for it!

Renegade:
Fuck you ****s. Scott Hall is the most underrated workers EVER. Despite him being like 48 now, he still shits on crud like Cena and Kennedy in the ring and I wanted to give him his props coz no one else had the balls to imo.

KOP :
So basically do you feel when you came in you gained a lot of respect early on or was it a slow process of gaining respect?

Renegade:
Btw, I didnt mean you ****s as in you guys. Generalisation tbh. Love you guys.

Um I got it slowly I think. Wolfy was the first big name who praised me. And I love him for that, because without it, others may not have bothered. But it was you KOP, along with Rated R and even Kid O Mac who were always there. Our little reviewing group. <3

KOP:
Yeah and now it's the IC

Renegade:
Expanded and changed so much

KOP:
Moving on...How do you feel the BTB section in a whole has improved since you first came and how it is now?

Renegade:
Well, in mid 05 it was at it's peak. Everyone was there!It truly was a great time, myself, you, Wolfy, Rated R, kom, FD & Kane01 were both there and MANY others than aren't here anymore.Since then, overall, everyone's own standards have raised the bar. And BTB has more talent now than prolly ever

KOP:
I know the summer of 2005 was probably one of the most exciting times to book and I still to this day miss all the bookers we had back then. If there was one booker back then in Summer of '05 when we first started that is not booking anymore that you could persuade to come back, who would it be?

Renegade:
Rated R coz he was a total champ, or HBKnwo333 coz he had some talent, but never fully got his props. To answer your question

KOP:
If there is any past or present booker that you had the chance to partner up and book with who would you pick (bar Mac of course)

Renegade:
Well. Me and Szum always said sometime we'd do one together, so that would be great. I could see me and you working one out, and I'd be honoured as would most to do one with the Wolf Beast. But for now, Mac and me ftw <3

KOP:
Looking over right now the situation of BTB how do you feel it is? Do you think it is at it's peak right now since you came here or is there still room to improve?

Renegade:
Well there are some great bookers around now. Mac, Wolfy, Szum, KOP, Legend and myself plus Kane01 still slogs away, despite me losing him in the shuffle. Naitch coming back is a blessing too, and with DC hanging around, it's good.It can improve, there are quite a few sloppy bookers around, but it's a good standard atm

KOP:
Now moving on to "you" in BTB. Please state your Favorite Thread, PPV, Match, Promo and Wrestler to Use.

Renegade:
My fav. thread as in that I did, or that I've read

KOP :
Did

Renegade:
WWE 2006 easily. However, Shinebox could overtake it...PPV was definitely WIWA Survivor Series.

Favourite match was Team Austin vs Team Orton at Survivor Series, in the HIAC

Promo would prolly be the Austin/Hall/Benoit/Rhyno/Cena/Shelton one before that match

And overall, nothing beats using Austin or Rock

Fuck the haters, no one in the current era comes close.

KOP:
So basically what wrestler do you think you took up and pretty much made what they were in any one of your threads?

Renegade:
I was prolly really fond of Rhyno in WIWA, I pushed him to a main eventer

So I'd say him

He had the MITB and he was on an unbeaten streak, so yeah, Rhyno. Despite Mac thinking he has no charisma, he's solid

KOP:
So what can you consider perhaps your favorite accomplishment to this date other than being entered into the Hall of Fame?

Renegade:
Having a thread that ran past a year. I always said I'd do one, and I had WWE 2006 for over 1 and 1/2 years

That and teaming with Mac, coz he's a sexeh beast

KOP:
So um what do you think you really have improved on the most since you began booking?

Renegade:
Promo's

I couldnt write them for shit when I started, I've gotten better now

Still, I'm not the best by any means, but I've improved in myself by leaps and bounds on promo's

KOP:
I've always enjoyed your Rock promos as I feel you can probably write the Rock the best out of everybody.

So basically what is your favorite BTB to read right now in the zone?

Right now... Probably Szumi's Or Wolfy's

It's hard to narrow it down to one, coz Legend is doing really well with a shitty-ish roster, as are you

I personally think my Rock, Austin and Christian promo's can be untouchable at times. But that's it

Anyone else, I'm pretty meh with

KOP:
You became a moderator back last summer. Did you ever think that you were going to get this spot and how big of a shock was it to you?

Renegade:
Big! I thought I deserved it but never really bothered to state it. I assumed you or Mac would get the spot before me. It was good to be made mod.

KOP :
Well hey look at the three it is now!

Renegade:
Yep. We own BTB tbh.

KOP:
So we're going to go ahead and start winding down this interview. I'd like you to please predict the Class of 2009 Hall of Fame for me if you don't mind. Remember that you can have no more than five

Renegade:
Legend. Definitely. I think Kane01 should get in too.And if he can stick to a thread and show his "talent" Emperor DC maybe.

KOP:
So closing it out. Are there any comments you'd like to make to up and coming bookers and potential future Hall of Famers?

Renegade:
Just do your best, that's all you can ask for. If you're not good enough, don't whinge coz you don't get in. If you truly deserve it, you'll get recognition

KOP :
So I'm here with Renegade to wish final congrats for you getting in once again.

It's been a good and fun interview and I thank you for this time.

Renegade:
Thanks, no problems

-----------------------------

DDMac

ddmrko. Now that's more like it. The man we know as Mac exploded onto the scene mainly in the 2007 World Cup making a big splash. Shortly after he began his very succesful and award winning WWE thread. Mac has already gained a lot of recognition since coming into BTB in the summer of 2006 (maybe earlier I can't remember lol) but ever since the World Cup he's proved that he belongs. After winning the Best BTB of the Month for about six months running, he ended his thread and now books with that jobber Renegade.

Bookers Thoughts About DDMac

"Had a very great and successful thread, and also a great moderator. He has helped the BTB section a lot and has contributed to the section in many ways."

- GreenDay™


"As we all know Mac had an excellent year last year. While I'm kind of upset that he ended his thread recently to start a joint thread with Reney, his thread was one of the best in BTB. Honestly, I wish that I had start reading and reviewing his thread sooner than I did. I didn't start until the weeks leading into SNME before Mania. Mac's promos and matches are some of his best work. "

- kid o mac

"This is probably the most obvious inductee for this year but he definitely deserves it. His 2007 & Beyond thread was probably one of if not the top thread over the past year. He always kept up on his shows for that thread and I never remember reading a bad one. His WrestleMania 23 was one of the greatest full PPVs that I have ever read on this site and he obviously put a ton of work into it. Also, he is a great mod for the BTB section. He makes sure that people aren't spamming a ton of threads and making more than one thread a month. He is a regular reviewer of almost all the major threads and he leaves comments in some of the newer threads, giving people advice about how to make a good show. Overall, he is one of the top bookers in his own right but he also makes contributions to numerous threads and leaves great comments that help other bookers make themselves better."

- PatMan


"All around great booker. He won thread of the month many times recently and I am sad to see him close that thread. His promo with HBK about running down Austin was probably the best promo I have ever read. His WM was also a great PPV and is very deserving of this award."

- hbknsting


"One of the best threads of all time, and now is starting another thread which looks to be great. He puts up both great matches and great promos all the time. His Wrestlemania was great, and one of the best that I have seen here."

- TR1


"He's my favorite black guy in life."

- NatureBoy™

DDMac received 11 of 18 votes or 55% of the vote

Interview with DDMac

KOP:
Ok I'm here with one of the fellow three inductees into the Class of 2008...DDMac.

DDMac:
Good to be here. Mark out for the HOF.

KOP:
Lol well it's good to see you, Reney, and Nick the asshole go in all together but let's go ahead and get this thing kicked off shall we?

DDMac:
Hit it

KOP:
First off I'd like to ask the same question that normally kicks these fun interviews off. Which booker past or present inspired you to begin booking?

DDMac:
Shockingly, I wasn't really inspired by anybody in particular to BEGIN booking. After being here for about a year or so, I decided to finally take a good look at the BTB section and though "this isn't so hard". I can still remember two of the first threads I looked at though. One was Apple Spitter's and the other was a joint BTB between The Monster, edgehead *insert numbers*, and spdude, I think.

KOP:
So if you can't really name one person who inspired you...then who do you per say "look up to" now

DDMac:
Wolf Beast has always been my favorite booker, and I've always considered him to be the pinnacle of the section, in every sense of the word.

KOP:
Ok so can you remind us whenever you first started booking?

DDMac:
Summer of 2006.

KOP:
Ok and to remind everybody can you tell everybody how much of an impact you made in the World Cup?

DDMac:
Well, I missed the first one, but the second one ... I kinda had my breakthrough moment with my HBK promo. Loved it, still love it, and with the help of Szumi, I think it was one of the most well-received in this section's history.

My coming out party, imo. ~________~

KOP:
Well you've been here for two years now so how has BTB improved since you've been here?

DDMac:
Honestly, it feels very much the same. A couple of the 'faces' are different, and some of the bookers who were 'good' when I started, are great now, but I think it's very much the same; some BTBs are really good, some are really bad, some are average.

Cycle.

KOP:
So if I'm correct you've only had two BTB's since you first came. Your 2007 and Beyond and now your thread with Renegade right?

DDMac:
Correctumundo

KOP:
Pretty good for some people such as you as a bunch cycle through threads. Um so now moving onto your threads...out of the two (even though you're just starting up the new one) which have you enjoyed the most?

DDMac:
Gotta be the 2007 thread for the moment. It's where I earned the recognition, and I think there's some real gems in that thread, especially around WM time.

The Shinebox thread with Gade hasn't started how I wanted it to from my end (Reney's couple of shows have been great), but I'm hoping I can get it on track.

KOP:
I have no doubt you will as 2003 was a succesful period imo and I started watching around that time so I hope so.

Um now let's talk about your 2007 and Beyond Thread.

Can you name a few of your favorite ideas you had going on in your thread?

DDMac:
I was a big fan of The Rated R Army saga that started almost from the beginning of the thread, and continued in some form all the way until the 'end'.

Loved the Cena-Taker feud as well, and the Batista-Flair duo, mainly because I mark for heel Naitch.

KOP:
When did you start to notice improvements in your writing? Was it early on in your career or as late as last year?

DDMac:
Towards the end of the World Cup, I thought I made a pretty big jump in terms of improvement, and then it built from there, through the RR and up until WM.

KOP:
So let's go ahead and jump into your Favorites...

Please state your favorite PPV, Match, Promo, and Wrestler to use?

DDMac:
~ WM23
~ The triple threat WWE Title Match from WM23.
~ The HBK promo from the World Cup.
~ And ... either Mickie James or Ric Flair.

KOP:
Off topic but please tell us why you are obsessed with Mickie James?

DDMac:
Because I have two eyes.

She's hot, talented, charismatic ... and has a nice ass.

KOP:
I agree

DDMac:
Push in your thread then plz

KOP:
hey she was Women's Champion for a bit...

Anyways speaking of wrestlers, which one do you think you pretty much MADE them into what they were in your old 2007 and Beyond thread?

DDMac:
Probably Kennedy or Edge. Edge's character in my BTB is such a far cry from his WWE days (anytime in his WWE days), it's kinda scary ... but it still rings true.

And while I think KK's push could've came off much better under better circumstances (I pretty much recapped his rise to main event status), I'm still a fan of it.

KOP:
So what do you think made your thread stand out from other WWE BTB's?

DDMac:
I would like to think it's the quality.

I think I was helped by circumstance. The thread took off and got a lot of recognition when Wolfy started to slow down, and FD's thread slowed down, and the same with your thread for a bit. There was a bit of a gap that I managed to squeeze through.

That doesn't mean that the accolades that it received were undeserved ... but the lapse definitely helped.

KOP:
Ok let's step back off your threads now and go back to talking about BTB for a bit?

What booker past or present if given the chance would you like to book with (bar Renegade of course)

DDMac:
There's a bunch. Yourself, Szumi, Wolfy, Legend, Naitch, FD, but if I had to go with one, I'd probably say Wolfy since I have a man crush on him.

KOP:
Whoa. Weird lol. Let's move on shall we!

So now looking over BTB how do you consider it's situation right now? Do you think there is "room to improve" or it's going along fine right now?

DDMac:
There's always room for improvement, but I think it's fine. With the addition of yourself, we now have three active BTB Mods. Some of the 'older' bookers are getting back into the flow of it. After reading Legend's SD, I think he's one of the ELITE guys right now, right alongside Szumi and a couple of others. And you've got some of the newer bookers steadily improving.

Solid time.

KOP :
So a small few tidbits to talk about now to start closing it out...

What have you considered your biggest accomplishment to date (other than now being in the HOF)?

DDMac:
That string of Thread of the Month awards. I think it was like 5 or 6 in a row.

KOP:
Yeh it was a good few. Um so what do you consider your favorite BTB to read right now in the BTB zone?

DDMac:
Once more, after reading Legend's SD, I think his is my current fav., right ahead of Szumi's and Naitch's (who's hasn't really even started yet).

KOP:
Ok we're nearing the end so I'd like you to go ahead and predict the Class of 2009 if you please would?

Remember there cannot be more than five

DDMac:
~ Naitch finally stays around for a long time, has a strong run and gets in.
~ Kane01 does much of the same.
~ Legend gets in.
~ And uh ... Nige gets in so Renegade has a heart attack.

KOP:
Haha sounds like a solid class

We'll we're winding this down so is there any words that you'd like to say to inspiring bookers that want to one day reach the HOF? And also the people who voted you in?

DDMac:
Uh, for the bookers looking to get in ... keep at it.

For those who voted me in ... good move.

KOP :
Well that's all for Mac today and I'd like to thank him for allowing me this time to interview him

DDMac:
Pleasure was all mine ... Don't think I'll go in to much more detail than that.

-------------------

Once again I want to thank everybody that made this a success. I want to thank all three of the inductees for the time I got to interview them and I want to congratulate them once more.
Years I've Been a Fan > Years You've Been Alive
Join Date: Jun 2005
Location: Kansas City - At the Argosy, Playing Blackjack with Harley Race
Posts: 808
Points: 0
Re: WF 2008 - BTB Hall of Fame Ceremony
---
Fucking awesome. I'm literally sitting here gut laughing at my comments about these three unbelievable jobbers.
Really though,
GREAT
class. Great interviews from each of you fine gents too. You all deserve the HOF spots you've just been given. You earned them. Hard work, dedication to the section and strong actual booking talent has brought home the bacon. Kudos to Mac for coming in like a bat out of hell, and earning his spot within such a short period of time. Something I think we'll be saying about Legend next year.
It was awfully nice to see my name dropped so many times throughout the interviews too. Really ate up all the nice things you all said about me. Class of 2009 = The Naitch for sure. Long time coming, imo.
Again, well done. After years of dedicating himself to the BTB section in one way or another - without ever leaving - Renegade finally gets in. The BTB labor slave, creative genius and promo king, Szumi, gets the recognition he's worked hard for. And the dark horse, who came through with unreal talent during a time in which BTB was desperate for a leader, Mac, gets his due too. Fantastic. Kudos to the other joberator too, KOP, for working hard putting this thing together.
---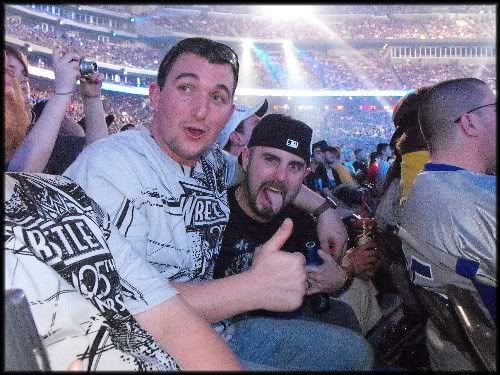 Re: WF 2008 - BTB Hall of Fame Ceremony
---
Fantastic sets of interviews there; loved the Mickie James comment from DDMac. 'Because I have two eyes.' Damn these guys ain't no jobbers, they have escalated to jobber to the stars in my eyes. In all honesty, I couldn't think of 3 who contributed more in the past year while I have been here and whilst reading all of your BTB's you guys got me in to booking. (Well, the Newsletter actually did when I read it) I also marked out for Szumi using action figures and booking them, that's the same thing I do now... uhhh used to do. I also EXTREMELY marked at the World Cup coming back this year, I really hope that wasn't a lie and I don't go AWOL like last time and I want to make an impact. Enough about me, kudos peeps! You earned every bit of it and sorry I didn't vote, I was probably away or blind at the time.
---
Re: WF 2008 - BTB Hall of Fame Ceremony
---
..............
---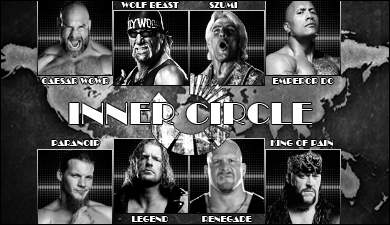 ---
Last edited by Emperor DC; 06-20-2008 at

05:10 AM

.
Tag Teaming With James Ellsworth
Join Date: Mar 2005
Posts: 1,214
Points: 0
Re: WF 2008 - BTB Hall of Fame Ceremony
---
Fantastic class of 2008, three very entertaining interviews and all three of you would have been my picks to be in the HOF if I wasn't so lazy and got on my ass and take time to send my nominations.

Gade's induction was a long time coming, one year too late but better now than never. Wasn't so sure that both Mac and Szumi would get in, as only two people were inducted last year when I though there should have been three but good to see them both get inducted as they both deserved it. Also was good to see my name thrown in for contenders for next years Hall of Fame, probably don't deserve it at the moment but hopefully I can do enough over the next year to deserve it.

Anyway Kudos to KOP for putting this together, and well done again to Szumi, Gade and Mac.
Re: WF 2008 - BTB Hall of Fame Ceremony
---
Congratulations to Szumi, Renegade and DDMac.
Re: WF 2008 - BTB Hall of Fame Ceremony
---
Nick sucks, Adam sucks, Mac sucks.

<3
---
Quote:
Originally Posted by Andy3000
If I had multiple personalities I'd play with myself all day. I wouldn't even leave the house. I'd give my girlfriend a penny every time she correctly guessed which one of me was fondling her.
Re: WF 2008 - BTB Hall of Fame Ceremony
---
Congrats guys.
Re: WF 2008 - BTB Hall of Fame Ceremony
---
Very good class, three great bookers, imo.
I voted for Szum and also Mac so I was very glad that they were able to get in. Both had/have such great threads and I really think they are two of the best promo writers on the forum. Congrats to all three and I hope next year's class will be even better.
Maybe if I stick with my thread, I can get in.
---
AS LONG AS IT MAY TAKE ... NOT REMOVING UNTIL
THE CHICAGO CUBS WIN THE WORLD SERIES
PatMan Presents: World Wrestling Entertainment 2007
ROYAL RUMBLE HAS BEEN POSTED
THREAD CURRENTLY ON HIATUS (
)
Chopped Liver
Join Date: Jan 2004
Location: Six inches from a computer screen
Posts: 5,433
Points: 321
Re: WF 2008 - BTB Hall of Fame Ceremony
---
Congratulations gentlemen. You've all done your part to deserve your entry into this HoF.
Nothing much more to say. Sorry I ended up only making one measly vote. I had an idea from the outset who'd be making it, and I wasnt wrong, so my votes wouldnt have made a difference
. Call it laziness, because that's what it was. Was bullied into voting for Szumi y'know
, I say take him out for trying to force his way into the HoF. Trim your square moustache Szumi, fuckin Nazi...
So yeah, congratulations gentlemen.
Posting Rules

You may not post new threads

You may not post replies

You may not post attachments

You may not edit your posts

---

HTML code is Off

---