GWE: Global Wrestling Enterprise
---


Roster(Updated regularly)


Billy Kidman
Brock Lesnar
Carlito Colon
Charles Haas the First
Danny Basham
Doug Basham
"The Golden Boy" Elijah Burke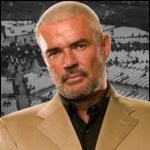 Eric Bischoff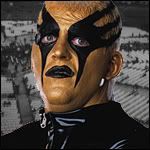 Gold Dustin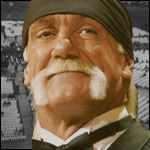 Hulk Hogan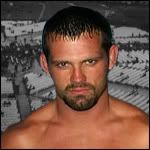 James Gibson
Jillian Hall
Joey "Play-by-Play" Styles
Johnny "Priest" Parisi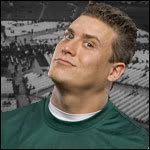 "Mr. Fabulous" Johnny Jeter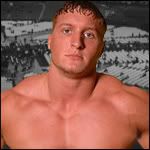 Ken Doane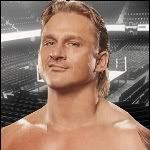 Kid Kash
Kofi Kingston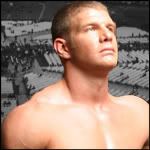 "The Divine One" Mark Jindrak
Matt "The Train" Bloom
Matt Sydal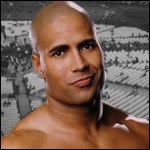 Maven Hoffman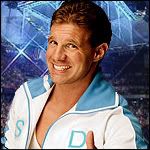 Mike "Color Commentator" Bucci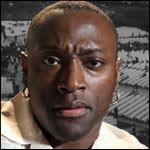 "The Alpha Male" Monty Brown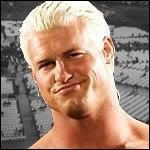 "The Natural" Nic Nemeth
Paul "The Great" Wight
Rey Mysterio Jr.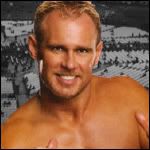 Scott "Too Hot" Taylor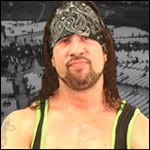 "Original X-factor" Sean Waltman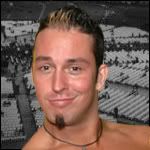 Seth "Heavy Duty" Skyfire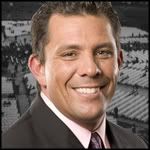 "Interviewer" Steve Romero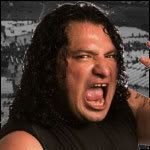 Super Crazy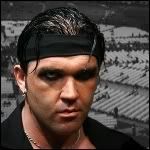 The Kazman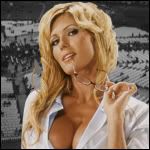 Torrie Wilson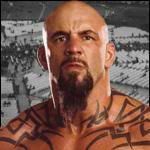 Tyson Tomko
Stables/Tag Teams
The Basham Brothers & Jillian Hall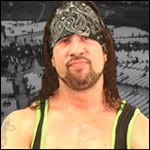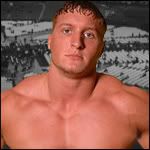 Sean Waltman & Ken Doane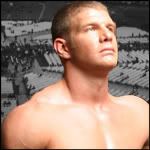 "The Divine One" Mark Jindrak & Priest Parisi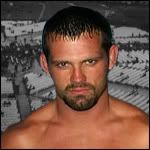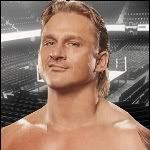 Kash & Gibson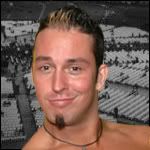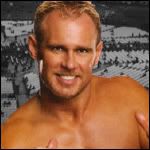 Hot 'n Heavy


Champions

GWE Global Champion: Rob Van Dam

All American Champion: Monty Brown

Global Tag Team Champions: The X-Factors

Management
Chairman: Hulk Hogan
Creative: Hulk Hogan, Dusty Rhodes, Mike Bucci, Eric Bischoff
Honorary Chairman Sylvester Stallone
Administration/Talent Acquisition: Greg Gagne, Mike Bucci
Road Agents: Dusty Rhodes, Jimmy Hart
-------------------------------------------------------------------
I'm back at doing what I like to do, BTB. For the first time, I will give a created federation a go. Let's see how this works out. (last thread: 11/18/2007)
Quote:
11/07/2007: Looking at the state Sports Entertainment is currently in, Hulk Hogan, one of the pioneers of professional wrestling, one of the faces of professional wrestling, decides it's time for a change, it's time for a new breeze in sports entertainment. He makes a few calls to some of his good, but more importantly, wealthy friends and some important issues get discussed.
Quote:
11/12/2007: Hulk Hogan organizes a press conference along with Sylvester Stallone and Greg Gagne. Hogan announces that starting very soon, Stallone, Gagne and himself will begin preparations for a business-project that is set to change the world of Sports Entertainment forever. Hogan claims that Stallone, Gagne and himself have enough money to start a new professional wrestling promotion big enough to compete with the likes of TNAŠ and WWEŽ.
Quote:
Insider reports indicate that a new promotion, lead by Hulk Hogan, is shaping up rapidly and it's looking bigger than the world of Sports entertainment first expected. It is said that talks with several networks over a TV deal have already started and that it won't take long for a deal to pop up. Also, insiders in the two major Wrestling promotions, WWE and TNA, indicate that several talents are interested to see where this project goes and would not be reluctant to an interesting contract offer.
Quote:
11/20/2007: Hulk Hogan, along with Sylvester Stallone and Greg Gagne, organizes another press conference. He announces with a lot of pride that Stallone, Gagne and himself have founded an all new company in Professional Wrestling, called Global Wrestling EnterpriseŽ. He announces that a TV deal will soon be completed and that contract discussion with various talent throughout the United States will commence soon.
Quote:
11/25/2007: Hulk Hogan is proud to announce that GWE has come to terms with the ESPN network over a Television deal. The deal contains of a 3 month contract for a weekly one-hour show. At first it would appear as though ESPN doesn't have too much confidence in the new Wrestling promotion, but on the contrary, it was Hogan himself who demanded only a three month television deal. He said the company has the potential to grow out to one of the biggest companies in Sports Entertainment, and so it's best to only have a three month contract, containing a weekly one-hour show. That way, when the company would indeed be a huge success, a two hour television deal for a longer period of time can easily be discussed.
Quote:
11/29/2007: Hulk Hogan and Greg Gagne announce that talent contract discussions have started and that in fact two superstars have already signed a 3-month contract. Who those superstars are, however, isn't clear as of this point. Meanwhile, Sylvester Stallone has announced that he will be putting full commitment into the GWE project and will put his producing/acting responsibilities on the shelf for now. He also announces that the GWE project will go into full throttle as of January 31st, which is a Thursday. This will in fact be the debut of the GWE show, which doesn't have a name at this juncture. All this means that GWE will immediately go head to head with TNA Impact! at it's first episode. What the effect of this will be is yet to be seen.
---
Last edited by Alco; 04-16-2010 at

08:16 AM

.
Re: GWE: Global Wrestling Enterprise
---
God it's been a while since I have seen you in BTB Jer...Alchoholic. I emember your very first thread as I was a constant follower
Anyway This looks very interesting. I wish you all the best mate.
Re: GWE: Global Wrestling Enterprise
---
Looks good,don't post here often but I'll make sure to keep up with this BTB
Heel Turn on James Ellsworth
Join Date: Jun 2005
Location: Hamilton, Scotland
Posts: 2,162
Points: 0
Re: GWE: Global Wrestling Enterprise
---
Bah gawd it's been a while.

Welcome back after, hold on, 1 month and 2 days.

You know I'm looking forward to this and I hope you can make something out of this thread. Good luck.
Re: GWE: Global Wrestling Enterprise
---
Quote:
11/31/2007: GWE is proud to announce its first four wrestlers that signed a 3-month contract. Those superstars being Juventud Guerrera, Psicosis, Super Crazy and Sean Waltman, better known as X-pac.
Quote:
12/1/2007: GWE has signed its first Big Name wrestler. Carlito Caribbean Cool has signed a three month contract with the all new promotion. Carlito was said to be very unhappy in WWE and was said to be relieved to have found a new place to go to. The signing of Carlito by GWE is a kick in the nuts of TNA, to say the least.
Quote:
12/3/2007: Another big name has signed with GWE. This time it is none other than The Big Show, Paul Wight. Paul had been a free agent for some time but declared that he would be a fool not to work with his mentor Hulk Hogan in his new promotion.
The first few signings. I will edit these into my first page soon. And thanks for the comments so far, more are appreciated.
Re: GWE: Global Wrestling Enterprise
---
Looking Good man. Although I am only really liking Waltman, Big Show and Carlito. I hope you give Carlito some depth to his character rather than do what the WWE have done.
Re: GWE: Global Wrestling Enterprise
---
Nice signings so far,totally could see Wight going to Hogans promotion.
Nice to see super-crazy and psicosis there.Not a big X-pac fan but still he's got talent.
Carlito is nice too
Keep up the good work
Re: GWE: Global Wrestling Enterprise
---
Not all that much to say just yet, apart from the fact that it is great to see along with many other bookers returning. This thread will probably take a while before the first show is posted, but don't worry, I will still be following the signings and news. It's good that you are signing free agents, but I must admit that it is getting rather old for created threads to have leftovers from WWE and sometimes TNA. If possible, I would like to see some indy talent in the roster as well a few veterans that aren't working at this time. That would give this thread that unique spark it needs right now, although Hogan being the promoter and the involvement of Sylvester Stalone is pretty unique in itself. Anyway, good luck with this project Tony; I have seen you improve in BTB ever since you first started out, and I'm sure you will not disappoint with this.
Moron
Join Date: Nov 2007
Location: England
Posts: 8,966
Points: 0
Re: GWE: Global Wrestling Enterprise
---
I really like the look of this fed, I hope you go a long way with this.
Re: GWE: Global Wrestling Enterprise
---
I like this so far. I think it was a interesting but good idea to see Hogan start up his own wrestling company. I like the signings so far and it will be interesting to see which other superstars will be signed. Good luck with this.
Posting Rules

You may not post new threads

You may not post replies

You may not post attachments

You may not edit your posts

---

HTML code is Off

---