Re: GWE: Global Wrestling Enterprise
---
WCW Rules' Review of Alcoholic's DYNAMITE!

Well, if it isn't Alcoholic? How's it going, bud? Mind you, this isn' the first time I've checked out this thread; I've lurked quite a bit, but it's about time I actually leave some comments.

Okay, to start things off, this was quite an interesting promo to start off the show. Of course, having said that, Rob Van Dam is the new GWE Champion, so it makes sense. I'm not much of an RVD afficianado, so I'm not in tune with his character all too well, but this sounded like so. What I didn't like was the overuse of the word, "Dude." Even Hogan used that word quite a bit in this promo, and I felt that I was a part of some Van's Skate Park Convention, to be honest. You may not know what that is, but yeah, that's how I felt when reading the majority of this promo, though Hogan was great. Stepping down is something I'm a bit uncertain on, but I guess seeing Hogan in a more authoritarian role would suffice. Bischoff came in at the right time, though, as the promo was beginning to sink a bit, in my opinion. The name, Matt Bloom, is intriguing, but I don't think it'll get him over that well, though he seems to have accumulated heat while with the Bisch. All in all, a match between Bloom and Hogan, his final match, would be great. Sucks it won't be tonight, however.

Wasn't really feeling this match between Jindrak and Taylor. Don't know much of Taylor, but Jindrak's a decent worker. Typical squash match, just to get Jindrak over. I suppose it does the job...

Basham Brothers w/Jillian Hall = Interesting pair up, but I thought this promo was quite short. I know it's a one hour program, and the beginning promo took up a lot of time, but.. In any case, the Bisch was great. I like the Bisch, and you're using him to great effectiveness as a Heel Authoritarian. All in all, a match with Kazarian/Kidman next week should be good. I like Kidman and Kazarian, but something within me tells me they're obviously going to lose..

Rey Mysterio Jr. and Matt Sydal in the Main Event? Interesting, to say the least. It gives them worthwhile television time. The match write up was adequate in length, and seeing as this is a one hour show, no reason to fret over how long it was for a weekly program. This match was more about Mysterio than it was Sydal, and it showed. Mysterio pulled off a great win against Sydal, and though he lost, this elevates Sydal significantly. The Frog Splash was a nice touch..

Confrontation between Carlito and Mysterio = cool, but the execution was a little.. underwhelming. You didn't put to use Carlito's accent too well in this promo, but I don't know whether it was intentional or not. Either way, a match between him and Mysterio next week should equal ratings. Sucks to see that everything is next week, however. You'd expect a fallout from a PPV to be somewhat grand in scope, but everything's been pushed to the week after.

Hmm... ending the program with a promo? Different, but I like it. Looks like Brock Lesnar is ending the show. His part during the interview with Styles was sufficient enough, but it could've been better. He's somewhat of a tweener, I'm guessing? In any case, Wight came in a litte too early. It made Lesnar's big ending to the show a little less than stellar, but a match between them should be great nonetheless. They work well in the ring together, judging by the plethora of matches they've had in the past.

Overall, decent show through and through. Some qualms about quite a few things I mentioned, but other than that, I'm captivated. Everything seems fresh and new in GWE Dynamite, and I like that. Two rather short matches and quite a few promos, some of which were incredibly short, however, for a one hour show is a little bit on the underwhelming side, though, particularly for a fallout show. Next week's program should be great, though, seeing as most of the big matches take place. Good job, Alcoholic. I'll be reading.
Re: GWE: Global Wrestling Enterprise
---
Quote:
Originally Posted by GWE.com
GWE releases Psicosis...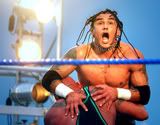 GWE has come to terms on the release of Psicosis. We wish him the very best in all his future endeavors.
...And signs Monty Brown!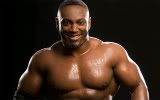 Monty Brown, better known as "The Alpha Male", has signed a twelve month contract with GWE. Brown is currently injured, but will appear on Dynamite! in the near future.
Breaking News: GWE releases Pay Per View schedule!
In what has come as a total surprise to the world of wrestling, Global Wrestling Enterprise has released its very own PPV schedule today. Sylvester Stallone was very proud to announce that GWE had landed a contract with PPV provider, HBO, for a total of four Pay per views in the year of 2008. This is how the schedule looks like:
June
Chaos Theory
June 15th
August
Luck Favors The Brave
August 31st
October
Final Straw
October 19th
December
Golden Global
December 7th
It is no secret that GWE is growing each and every day in the world of sports entertainment and the fact they are going to provide more wrestling and entertainment on Pay Per View, starting in June, only makes the company grow faster and bigger. What lies in the future of GWE? Only time will tell, but we believe it's going to be big.
Source: PWHeadlines.com
Re: GWE: Global Wrestling Enterprise
---
Oooh, I like the signing of the Alpha Male. He's a great talent and hopefully, will be one for the future in this thread. The release of Psicosis sucks a bit, but I suppose he wasn't really doing much in, or for, this promotion. I also like the PPV names, particularly, "Luck Favors The Brave."
Re: GWE: Global Wrestling Enterprise
---
Quote:
GWE Dynamite! 04-10-2008 Preview!

This Thursday, the superstars of Dynamite! roll into Wildwoods, New Jersey, for the eleventh installment of GWE Dynamite!

This edition of Dynamite could be the most explosive yet, as we've got four highly tenacious matches on the card for you!

Last week, the world of wrestling was shocked by the announcement of Hulk Hogan, that he would be hanging up the boots sooner rather than later. General Manager and co-owner of GWE Eric Bischoff came out though, ruining the party and challenging Hulk Hogan for one last match...against Matt "The Train" Bloom. Hogan, all amped up, accepted the challenge and even made the match "No Disqualifications"! And that's not all, as one of the most anticipated Television matches of the last decade will be fought over a chance to face newly GWE Champion, Rob Van Dam, for a championship match at any time of the winner's choosing. Will Hogan dish it out one last time and win, or will this match prove his match too many, and will he crumble before Bloom's feet?

Also last week, Rey Mysterio had enough of Carlito's moaning and rambling and he granted Carlito one last chance to capture the All-American championship. These two already fought over the prestigeous title once in a ladder match, won by Rey Mysterio Jr. Now, the Carribbean Bad Apple gets one last chance to win the title off Mysterio, or he will have to watch from the sidelines until Mysterio loses the title. Who will walk out the Oceanfront Arena victorious, with a championship around his waist?

And this week, there's a team who'll be getting a second chance, IF they manage to beat Billy Kidman and Kazarian. Doug and Danny Basham failed in their attempt to capture the Global Tag Team Championships at Easter Extravaganza. Now, in order to prove they are the only true number one contenders, they will have to beat Kidman and Kazarian, or they will have blown their chance. Will the Basham Brothers come out victorious, or will they be tossed to the side?

Last week, Paul "The Great" Wight gave Brock Lesnar a run for his money, when he nailed Brock with a quick, yet effective chokeslam in the middle of the ring. Brock never saw it coming, as he was supposedly shaking Wight's hand in respect. What will Brock have to say about this? Will he be seeking revenge? And will a date for the epic rematch between Brock and Wight be set?

And finally this week, the god among men, The Divine One, Mark Jindrak, will be on Dynamite! again, to face yet another victim. This time, it's a young athlete named Cody, who'll be facing his judgment. Will young Cody be able to cause the upset and surprise Jindrak, or will "The Divine One" continue his awesome undefeated streak he has built up over the past few weeks?

Find out all this and much much more, this Thursday, only on the ESPN network!

Confirmed matches

Number One Contender: Hulk Hogan vs. Matt "The Train" Bloom

All-American Championship: Rey Mysterio Jr.(c) vs. Carlito Colon

Number One Contender: The Basham Brothers vs. Kidman and Kazarian

"The Divine One" Mark Jindrak vs. Cody
This is probably my last show before the exams, cause well, it's my last year in High School and I kinda wanna get my diploma. Anyway, show will be posted tomorrow, probably.
Re: GWE: Global Wrestling Enterprise
---
All the matches are looking solid; in particular, Rey Mysterio Jr. Vs Carlito Colon and Hulk Hogan Vs Matt "The Train" Bloom. No less this shall be quite an intriguing and magnificent show, seeing as Lesnar's making an appearance, great matches announced, and so forth. Will be looking forward to the show, my friend. And good luck on your exams! <3
Re: GWE: Global Wrestling Enterprise
---
Quote:
Dark Matches

Scott "Too Hot" Taylor and Seth "Heavy Duty" Skyfire defeat two New Jersey locals at 3:28

Kofi Kingston defeats Super Crazy at 6:49
GWE Dynamite! 04-10-2008 Oceanfront Arena, Wildwoods, New Jersey
*Opening video*

**Pyro**
**Pyro**
**Pyro**
As "Welcome to the jungle" is blaring through the speakers, we go to a sold out Oceanfront Arena in Wildwoods, where the fans are amped up and ready to go for the eleventh edition of GWE Dynamite! We switch to the announcing table, where Mike Bucci and Joey Styles are ready to address us all!
Joey Styles:
Ladies and gentlemen, boys and girls, welcome to GWE Dynamite! coming to you live from the Oceanfront Arena in Wildwoods, New Jersey! My name is Joey Styles, sitting here with my broadcast partner, Mike Bucci and Mike, tonight is a night of epic proportions.
Mike Bucci:
You can say that again, Joey! Tonight, there are three matches scheduled which are sure to blow your socks off! You've got The Basham brothers going up against Kazarian and Billy Kidman. You've got Rey Mysterio, defending his title against Carlito in an Easter Extravaganza rematch and above all that, baby, you've got Hulk Hogan, our chairman, going one on one with Matt "The Train" Bloom in a no disqualifications match! Epic, Joey? Damn straight!

"Bald and Nasty" suddenly hits as Doug Basham, Danny Basham and Jillian Hall make their way to the ring, receiving significant heat. The trio are not looking to be in their best of moods, as they're just rapidly walking straight toward the ring. The Basham Brothers get inside the ring, while Jillian waits on the outside, as they're all awaiting the arrival of their opponents for tonight.

"You can run" hits as Billy Kidman, Frankie Kazarian and Torrie Wilson come out to a nice pop from the fans. Kidman and Kazarian run to the ring, while Torrie walks and slaps hands with some fans along the entrance ramp. Kazarian and Kidman get into the ring and look their opponents dead in the eyes, as they're ready for this match-up.

Number One Contenders: Billy Kidman/Kazarian(w/Torrie Wilson) vs. The Basham Brothers(w/Jillian Hall)
Summary:
Doug started off against Kidman and it was a slow-paced match to begin with, as Doug was dictating the pace at first. Basham resolved to some basic wrestling techniques to keep control of the match, such as headlocks and armbars. Kidman was singeled out at first by the Basham Brothers, with basic wrestling and quick tags as their tools. After a few minutes, Kidman finally was able to counter attack Doug Basham, when he reversed a tilt-a-whirl sideslam into a hurricanrana. The crowd popped as Kidman got the hot tag on Kazarian who ran wild on Doug Basham. Kazarian nailed some flying forearms, a dropkick and a springboard elbow drop, but never was able to pin Basham for the three. Kazarian really got fired up, but suddenly, Danny Basham came in and stopped the party, leveling Kazarian with a leg lariat. Danny only enjoyed the pride of such a move for a few seconds, however, as in came Kidman, who charged at Danny and took him and himself over the top rope and to the outside. Doug and Kazarian meanwhile, were crawling up in the middle of the ring, commencing a fierce exchange of blows. While Basham was getting the better of the exchange, Kidman had crawled up on the apron, ready to assist his partner. Basham was suddenly setting Kazarian up for the Brain Damage(chokebomb), but Kazarian jumped out, and hit the enzuigiri out of nowhere, to a big pop from the crowd. Kazarian jumped to his partner and tagged him in. Kidman came in with a fury and eventually nailed the BK bomb to Doug Basham! Kidman climbed to the top rope and went for the Shooting Star Press, and connected! The crowd went insane, as Kidman went for the cover…ONE…TWO…But there was Danny Basham who nailed Kidman with a huge punt to the temple! The fans booed the hell out of Danny, but it didn't last long, as Kazarian jumped up on the top rope and nailed a springboard shooting star to a standing Danny Basham! All four men were knocked out as the ref started a ten count. Both Torrie Wilson and Jillian Hall began to worry about their 'boys', as the ref was already up to a six count. The crowd got excited, as neither of the four men was giving a sign they would get up in time. The ref continued the count…7…8…9…10!!

Winners: Double Knock-out at 5:49
Joey Styles:
This match has come to an abrupt end for the four involved superstars, Mike! Neither of the four guys could make it to his feet and so this is a no-contest!
Mike Bucci:
Those four athletes gave it every single thing they got, Joey, and they literally went to the limit! This has to be applauded, Joey, and I will! C'mon, get up with me (Mike stands up and starts clapping, but Styles has no intention on following Mike's example).
Joey Styles:
Fact of the matter is though, ladies and gents, that we are now without number one contenders for the Global Tag Team Championships. How this will all play out, we have yet to see. But don't adjust your sets, in a few moments, we return with more action and more entertainment!
*COMMERCIAL BREAK*

When we return we go to a backstage area, where a huge TV screen is set up and in front of it, is a sort of couch, on which the Global Tag Team Champions, The Invaders are seated. The crowd pops, as the two of them are talking to each other. Suddenly, Sean Waltman and Ken Doane, the X-Factors, pop into screen, to a mixed reaction from the crowd.
Sean Waltman:
Hey, champs, sup? Did you see the tag match earlier? Damn, that was insane!
Kid Kash:
Yea, it was a good match. Why are you guys here though?
Ken Doane:
Hey, hey, no hostility, man. We're just here visiting the team that's carrying the tag team division. Ain't that great?
Kid Kash:
I…guess so…
Sean Waltman:
Nah, man, look, now that you still don't got number one contenders, aren't you guys worried? I mean, you're the tag team champions. You guys represent the entire division around the world! Don't you guys need, like, competition, to keep in shape, to keep that momentum going?
James Gibson:
Where are you goin' with this, Sean?
Kid Kash:
I've known you for a long time, Sean. What's your hidden agenda this time, eh?
Sean Waltman:
Come on, Kash. The X-factor doesn't have any hidden agenda. We just came for a friendly chat, that's all.
Ken Doane:
What we could do, however,…Waltman and myself, we could be your sparring partners, you know, till you got some number one contenders. It'd keep you in shape and it would be a great learning experience for the X-factors.
Waltman looks at Doane, almost in disbelief. This wasn't planned.
James Gibson:
Yanno, that idea ain't half bad.
Kid Kash:
Yea, you're right, Jamie. Tis good, guys. Next week, we'll have ourselves a match. It'll be some good action for us. You're on.
Kash and Gibson stand up from the couch and walk away. Doane suddenly gets a huge smile on his face, as does Waltman.
Waltman:
I can't believe that worked!
Ken Doane:
Those clowns don't know what they're in for…
As the duo keeps on smiling profusely, the camera switches back to ringside.
Joey Styles:
What are these men up to, Mike? This doesn't look good for the tag team champions.
Mike Bucci:
They're just offering the champs some competition, Joey! No need to suspect everyone that just wants to wrestle a match on this show. Jeez.
Joey Styles:
Whatever the case is, ladies and gentlemen, now it is time for some more action. "The Divine One" Mark Jindrak is set to go one on one with a young athlete named Cody.
"Carmina Burana" hits the P.A. system and after a few moments, "The Divine One" Mark Jindrak, dressed in a golden and white robe, struts out along with priest Parisi, both receiving a lot of heat. Jindrak climbs into the ring, where Cody(Rhodes, but for future purposes, I won't be naming his last name) is already in the ring, ready to go one on one with the undefeated Jindrak.
"The Divine One" Mark Jindrak(w/Johnny Parisi) vs. Cody
Summary:
Yet another squash match from Jindrak. Cody ran at Jindrak, looking for the surprise effect, but Jindrak quickly leveled him with a brutal left hook punch! This was the end of the match for Cody, cause Jindrak quickly picked him up and destroyed him with the Mark of Excellence. Jindrak hooked the leg and scored the very easy victory.
Winner (0:59) "The Divine One" Mark Jindrak!
Joey Styles:
Oh my god! Jindrak quickly disposed of young Cody here tonight.
Mike Bucci:
He sure did, Joey! Jindrak is a force to reckon with here in GWE and I'm pretty damn sure that there's a bright future lying ahead of him!
Joey Styles:
But ladies and gentlemen, don't run away, because after the break, we got more great wrestling coming up, like Rey Mysterio defending his All-American Title against Carlito Colon, it's next!
*COMMERCIAL BREAK*
"Apple spittin', jaw hittin'" hits the P.A. system as Carlito Colon struts out to a large amount of heat from the fans. He doesn't care about the reaction, as his mind is only focused on one thing, Rey Mysterio Jr. He slides into the ring and just looks at the Titantron, waiting for his nemesis to appear.

"Back to the 619" hits as Rey Mysterio Jr. comes shooting through the stage in his typical fashion! The All-American champion gets a warm welcome from the New Jersey crowd, as he slaps hands with some lucky fans at ringside, before going to the inside, getting ready for the match.

All-American Championship: Rey Mystero Jr.(c) vs. Carlito Colon
Summary:
A match that was no-where near the pace you could expect from two fast-paced men like this. Carlito immediately dominated and made sure that he was dictating a slow and methodical pace. Carlito clubbed the back of Mysterio more than once, before locking in a front facelock. Carlito kept it locked in for quite some time, before hoisting Mysterio up and nailing the vertical suplex. Carlito kept dismantling Mysterio, locking in the reverse chin lock, before transitioning into a camel clutch, putting more pressure on the neck of the man of mystery. After a while, Mysterio was able to wriggle out, however, and he hoisted Carlito up on his shoulders, driving him back first into the turnbuckle. Mysterio got into the match-up with his typical high flying offence, immediately driving up the pace of this match in the process. Mysterio hit a few kicks to the chest and head of Carlito and finally nailed a hurricanrana, only scoring a two count, however. Mysterio finally decided to go for the end, as he leveled Carlito with a nice powerslam, leaving him flat on his back, open for an aerial attack. Mysterio stepped onto the apron, outside the ring ropes and pointed towards the sky. He launched himself into the air and nailed a picture perfect springboard frogsplash, paying homage to Eddie Guerrero! Mysterio hooked the leg but Carlito kicked out at two and seven/eighth! The crowd couldn't believe it, as Mysterio scouted Carlito for yet another attacking maneuver. Mysterio picked up Carlito, but young Colon stunned Mysterio with a quick, yet ultra effective DDT! Carlito collapsed at first, but managed to crawl to a cover, yet only scoring a two count. Carlito walked around the ring, waiting for Mysterio to get up and when he had gotten up, Carlito kicked Mysterio in the gut, measuring him for an overdrive and nailing it! A huge smile formed on Carlito's face, as he thought he had it, until he went for the cover and Mysterio kicked out just before the referee's hand would hit the mat! Carlito got up, seemingly frustrated. It didn't take long though, before he got an evil grin on his face, scouting Mysterio. Mysterio stumbled to a vertical base, only to be leveled straight away with a thunderous BACKCRACKER! The crowd let out a loud 'oooh', as Carlito had the match practically won now. Carlito very slowly dropped to his knees and made the cover.
ONE…TWO…FOOT ON THE ROPE, FOOT ON THE ROPE!
The crowd erupted as Mysterio was still alive and Carlito wasn't All-American Champion just yet! Carlito jumped up in a furious way and stormed at the referee, grabbing him by his shirt! The referee warned Carlito to stay off him, and surprisingly enough, Carlito let go of the referee. Carlito immediately left the ring and went over to the announce table, only to grab a steel chair! Carlito got back into the ring and started WHACKING MYSTERIO WITH THE STEEL CHAIR! Carlito went ballistic as he nailed Mysterio in the back and shoulder multiple times, before throwing the chair down. The ref had called for the bell, so Rey Mysterio Jr. was still the All-American Champion.

Winner by DQ (9:01) and still All-American Champion…Rey Mysterio Jr.!
Joey Styles:
Carlito has gone mad, Mike! He's totally lost it! Look at him!
Mike Bucci:
Somebody stop this man! He's crazy, Joey! He keeps whacking Mysterio for no good reason! STOP THAT MAN!
Carlito now started kicking Mysterio in the shoulder and back area, before helping him to his knees. He picked up the chair once again and was ready to blast it off the skull of Mysterio, but suddenly, MATT SYDAL stormed into the ring to stop Carlito! Carlito turned around and had a look of confusion on his face, which quickly turned into a look of pure anger, as he swung away at Sydal with the chair. Sydal ducked, however, and planted a high-impact superkick on the chair, which was launched into Carlito's face! The Caribbean Bad Apple was knocked-out and fell through the ropes and onto the floor, while Sydal immediately went to Mysterio to help him to his feet. Sydal and Mysterio were up, looking at Carlito, who stumbled up on the entrance ramp, favoring his head, yet looking extremely hateful.
Joey Styles:
Oh my god, Mike. Just as Carlito was ready to put Mysterio away for good, Matt Sydal came to the rescue! What an act of sportsmanship. No, friendship!
Mike Bucci:
Definitely courageous, what Sydal pulled out here, Joey! He risked his life and well-being by standing in between Carlito and Rey, two men who literally hate each other! The question of course is, Joey, how will Carlito react on this unsuspected rescue mission?
Joey Styles:
Well, we'll have to wait and see, Mike. Those are perhaps issues that will be dealt with next week, but tonight, we still have our main event left on the card. A No Disqualification match between Matt Bloom and our boss, Hulk Hogan. It's next!
*COMMERCIAL BREAK*
When we return, we go to the interview area, where Steve Romero is standing by!
Steve Romero:
Good evening, ladies and gentlemen, my name is Steve Romero and my guest at this time…Brock Lesnar!
Huge pop as Brock steps into shot.
Steve Romero:
Brock, my obvious question would be, what are your thoughts on the unsuspected attack by Paul Wight last week?
Brock Lesnar:
Last week, I was supposed to come to the ring and talk to the fans about why I quit wrestling, about why I did MMA and why I came back. But obviously, someone in the back didn't like my speech. Or he didn't like me. Or maybe that someone is bitter, because I showed him who's the better man!
*Pop*

Brock Lesnar:
That someone is Paul "The Great" Wight. And Paul, we are gonna meet again in the ring. I can still feel how you sealed that deal last week. But I'm warning ya, Paul. There's quite a few Brock Lesnars you don't wanna run into. But the one you especially don't wanna meet, is an angry Brock Lesnar. And I'm feeling pretty angry right about now, Paul! So whenever we meet, wherever we meet, watch out, cause here comes the pain!
Brock leaves shot as the crowd pops and we go back to ringside; to Mike Bucci and Joey Styles!
Joey Styles:
And welcome back, ladies and gentlemen, it is now time for our main event. A match for the ages, as our chairman, Hulk Hogan will do battle with Matt "The Train" Bloom in a match, where there's only one rule, there are no rules!
Mike Bucci:
There are no rules whatsoever, Joey, you're right! This is a no-disqualification match and even more interesting, Joey! There's a championship match, hanging on the line!
"Bending tracks" hits the P.A. system and out comes Matt "The Train" Bloom, to a huge amount of heat from these Jersey fans. Bloom is going to the ring alone, tonight, as it seems as though Bischoff has stayed behind in his General Manager's office. Bloom climbs into the ring and awaits his opponent for the night.

"American Made" hits and Hulk Hogan comes out to a THUNDEROUS ovation from the New Jersey crowd! Hogan is not doing his usual antics, as he's completely focused on Bloom and dishing it all out one last time! Hogan slides into the ring and rips his top apart, much to the enjoyment of the fans! Hogan never averts his look from Bloom though, as he is focused like he's never been before for this highly anticipated match!
No Disqualification Number One Contenders match: Hulk Hogan vs. Matt "The Train" Bloom
Summary:
This was never meant to be a great wrestling match, but always to be a great brawl! Hulk and Bloom immediately locked up and traded fists, forearms and elbows throughout the ring. Bloom finally got the better of it and started dominating the veteran. Bloom man handled Hogan with clotheslines, big boots and the occasional suplex, but not once did he go for the cover. He wanted to dismantle the Hulkster. Bloom then decided it was time to dish out some excruciating submission holds. He worked on Hogan's back and neck area, with inverse chin lock, followed by a bear hug. Bloom had it locked it tight, but after a little under a minute, Hogan started to wriggle out, successfully, finally escaping after a couple of well placed headbutts. The crowd popped, as Hogan tried to level Bloom with a big boot, but failed to bring him off his feet. Hogan tried to finally bring Bloom to the mat with a couple of his high-impact clotheslines, but even three consecutive clotheslines could not take The Train down! When Hogan went for a fourth clothesline, Bloom quickly countered with an earth shattering spinning sideslam! Bloom could've ended it all right here and now, but he decided Hogan hadn't suffered enough. He went to the outside and grabbed a steel chair, his own personal weapon of mass destruction. But when Bloom went inside the ring to whack Hogan, The Hulkster had gotten up and delivered a big boot to the chair, launching it into Matt Bloom's face! The Train was staggering and Hogan bounced off the ropes and nailed a big boot, sending the big man finally down to the mat! The crowd erupted as Hogan was ready to finish the job! Hogan cupped the ear, ran into the ropes and connected with the Atomic Leg Drop! The crowd went bananas as Hogan went for the cover…ONE…TWO…THR…NO, NO, THE REF WAS PULLED OUT OF THE RING!

The crowd went insane with heat, as it was ERIC BISCHOFF who had pulled the ref out off the ring! Bischoff stormed into the ring, picking up the chair that was still lying there. Hogan got up and looked at Bischoff, with a clear look of frustration in his eyes. Bischoff, ever so quickly, though, whacked Hulk Hogan with the chair, sending the Hulkster down and out on the canvas! The crowd went insane with jeers, as Bischoff stood there, over a fallen Hogan, smiling away, as this was all legal. Bischoff threw the chair away and helped Bloom to his feet, shouting orders and occasional encouragements. Bloom was up on his feet, breathing heavily, looking at Hogan with a look of pure evil in his eyes. But just as he went to pick up Hogan, ROB VAN DAM stormed to the ring, steel pipe in hand! A massive pop ensued, as RVD slid into the ring, immediately hitting Bloom over the head with the steel pipe! Bloom fell down, and Van Dam immediately ran over to Bischoff, who was standing on the ring apron, on the verge of leaving the ring. Van Dam didn't wait so long though, as he ran at Bischoff and tackled him off the apron and sent him bouncing off the announce table! The crowd erupted, as Van Dam threw the pipe away and looked at a fallen Bloom. Van Dam suddenly did his patented R V D taunt, sending the fans into a frenzy, cause they knew what was coming. Van Dam climbed to the top turnbuckle, launched himself into the air and connected with the Five Star Frog Splash! He jumped up and moved towards the side of the ring, looking back one more time to a broken and battered Matt Bloom, who was sure to lose this match now. Van Dam got out of the ring and walked up the entrance ramp, towards the back. Hogan slowly got back to his senses. Hogan saw Bloom down and out on the mat and knew this was his chance. He slowly crawled towards the Train, but was still quite a long distance away from him. Hogan used up all his strength left in his body to get to Bloom and when he finally did, he put his arm over Bloom's body, making the cover!

ONE…TWO…THR…NO NO NO! BLOOM KICKED OUT AT THE LAST SECOND!

The crowd roared in disbelief, as they couldn't believe what they just saw! Hogan crumbled and was lying flat on his back, Bloom being in the same predicament. Bischoff meanwhile finally crawled back to a vertical base, looking extremely pissed off. Bischoff went to the announce table and got another steel chair, no doubt to teach Hulk Hogan a lesson or two. Bischoff slid into the ring, but before he went over to Hogan, he tried to help his protégé, Matt Bloom to his feet. Bloom uses the turnbuckles to help him up, and Bischoff slowly walked over to his arch nemesis, Hulk Hogan. Bischoff's look of frustration, turned into one of pure evil, as he waited for Hogan to get up. Hogan stumbled to his feet, and didn't see Bischoff standing right behind him, ready to crack his skull in with a steel chair! Hogan turned around and was immediately drilled by the steel chair! Hogan fell to his knees, his eyes pale, seemingly staring into space. Bischoff wasn't done, however, as he lined up and smashed the steel chair on Hogan's skull again! Hogan crumbled and fell onto the mat, covering his face, before unveiling he was busted wide open! The fans were outrageous with how things went, and it only went from bad to worse, as Bloom now demanded the steel chair from Bischoff! Bischoff generously handed it over to Bloom, who totally went berserk with the chair, hitting Hogan multiple times over the shoulder and back area of the Hulkster! The fans were turning near ballistic at this point, as Bloom was totally destroying Hogan! Bloom aggressively threw the chair out of the ring and cut his throat, signaling the end of Hogan! Bloom picked Hogan, who was dead weight now, up and placed him in an overhead backbreaker position. Bloom viciously laughed, before dropping to his knees, nailing the Train Wreck! Hogan fell down like a pile of bricks, as Bloom went for the cover and scored the victory of epic proportion.
Winner (13:25) and Number One Contender Matt "The Train" Bloom!

Joey Styles:
No, no, I refuse to accept this, Mike! This was a blatant two-on-one assault we just witnessed, and now Bloom is the new number one contender!
Mike Bucci:
This sure wasn't pretty, Joey, but it was an epic match! We saw intensity, we saw passion, we saw brutality! Everything I had hoped for and more, Joey! The thing is though, after an assault like this, I don't know whether Hogan will ever be able to step into that ring again!

Joey Styles:
Which is a damn shame, Mike! Bloom could've won this match without all that brutality, as we all witnessed. Fact of the matter is though, Matt Bloom is the new number one contender, and Rob Van Dam will have his work cut out for him. And with that, this episode of Dynamite! comes to a close. For Mike Bucci, I'm Joey Styles, good night, from Wildwoods!
We see Matt Bloom and Eric Bischoff both raising their hands to an enormous amount of heat, as the screen fades to black and this edition of Dynamite! comes to a close.
Crazier than Santorum and Bachmann's love child
Join Date: May 2008
Location: San Francisco
Posts: 2,283
Points: 0
Re: GWE: Global Wrestling Enterprise
---
Great show. I can't wait for the next PPV in a month or two. I like the commentary from Nova; he is a good announcer.

I wasn't expecting the no-contest in the opening match, but that was a good opener. The tag team picture is getting exciting with 4 teams going at it.

Doane and Waltman was entertaining, but how come Waltman hasn't no showed a single time yet? J/k. Doane looks strong right now, so good job there.

Why was Cody Rhodes in Jindrak's squash? I don't remember seeing him getting released by WWE and signed by GWE. In any case, Jindrak does nothing for me, but he does look strong.

Mysterio/Carlito has been a great feud, although I don't agree with them having their rematch on free TV. The DQ finish was a good choice, however, and Sydal making the save adds an interesting element to their feud.

The main event sounds like it would have been a good match to see, and EZE screwing Hulk is a great way to get heat on Eric and Matt. I am looking forward to Dynamite XII!
---
Last edited by CM Dealer; 06-04-2008 at

02:49 PM

.
Years I've Been a Fan > Years You've Been Alive
Join Date: Jun 2005
Location: Kansas City - At the Argosy, Playing Blackjack with Harley Race
Posts: 808
Points: 0
Re: GWE: Global Wrestling Enterprise
---
Honestly, I am so glad to see you still around Alcy. Slow but sure, this thread is still going. And as I said 4-5 months ago, I still feel it has the potential to be a long term staple in BTB history, and one of if not the best created fed ever.

Oh, and a few posts up? Golden Global? Ah, the gratification. That IS the WrestleMania of the thread, rit?

Decent couple of pre-TV matches there. Still love 'Welcome to the Jungle' as the theme too. Commentary is well written as well.

Well, looks as though we'll have a three way for the tag titles, which should be good. Who the hell are the champions tho?

Hmm? Not so sure now. What is happening in the tag division? Four decent enough teams, and I am highly intrigued to see where you take this. X-Factor? COPYRIGHT INFRINGEMENT!

Cody? Erm … Rhodes? Smashed by the Divine One. Okay.

Nice little match summary between Rey and Carlito, and this is what, the oldest feud in the thread maybe? Slower pace than normal, and the DQ finish is fine. I'd imagine Carlito will be taking the gold off Rey next time around.

Lesnar is here, which is AWESOME! And a Feud with Show is cool too. Please call him "The Great" Paul Wight tho. Sounds better than Paul "The Great" Wight.

Gotta say that this show seemed to have less 'beef' than the last couple I read. Meh, maybe not. I'd try to get some more backstage shit in there. I know your only working with an hour, but the tag team interaction and two lines from Lesnar really didn't feel like enough.

You know, I have never had a problem with this thread in terms of realism. I mean it takes a lot to present a created fed that comes off as "real", and you have certainly done that. And I don't even have a major problem with Hogan wrestling, as long as it is only until the company is doing well enough for him to convert to specialty matches. Because honestly, Hogan in the World Title scene cannot continue on. Seeing him wrestle week in, and out, will make the matches lose that aura of 'special', and will cause them to become downright awful over time. Again, work him into a 'specialty' role, plz. What made me go on this whole tangent was one single thing … the Trainwreck. I just don't think Hogan could take it, nor do I think Train could even pull it off on Hogan with Hogan as aged and physically incapable as he is. That move killed the match for me, and made me step back and look at reality. Glad Train won, nonetheless.

BTW, is RVD the champion?

I love your work, creativity and GWE in general. Just watch how you use Hogan. On the flip side, you had him lose the #1 contenders match, so it shows you are thinking about that. But at the same time, I am sure Train will win the belt, only to lose it to Hulk. Which again, isn't altogether bad. Sheesh, I'm all over the page. Just be careful. Remember what other great talents you have. Hulk does not HAVE to wrestle in main events. His presence as the 'name on the box' is sufficient, with a novelty match here and there. <3
---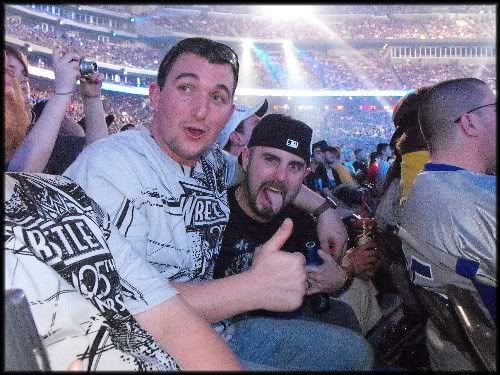 Re: GWE: Global Wrestling Enterprise
---
After a long time, i get to review the show of my best friend in WEF.
gmkhercules' review of Dynamite!
Really i like the entire organization you created. Putting up all the best talents in all categories. It should rock for any PPV, any match for that matter. A big applause for it.
First match - Kazarian/Kidman vs Bashams:
Good match and my mate, you really have improved your match writing skills!!!!
It was a nice action-packed match and loved the spots where Kazarian hits the enzuigiri. Hey, why did not Kazarian get up. He was not very much hit, was he? Or is it that his move was botched? Mike Bucci is exaggerating things and Joey Styles sure is in character. A Good opener.
X-Factor and Tag Champs Promo:
A Very good promo, my friend. Nice tactic used by X-Factor to become no 1 contenders, i suppose. Maybe, the tag champs could have replied cheekly to add spice to the promo. But i suppose they would put up a spicey fight!
The Divine One" Mark Jindrak(w/Johnny Parisi) vs. Cody
OOOH! Cody jobs to Jindrak. That's unexpected, man. Thought you had a lot more for Cody Rhodes. I hope you dont intend to do this again and again. Cody is a good wrestler. Just my opinion, man!
All-American Championship: Rey Mystero Jr.(c) vs. Carlito Colon
This sure is a great match with two of my fav superstars involved. The match was superb and Mysterio showed up as Championship material here with 'foot on the ropes' skills. Rad, man! Hey, one thing i found rather strange. Carlito, is challenging for the title and whatever be the mentality required at that time, i guess WWE dont do it nowadays. But i hope this is just the beginning and lots more to see in this feud.
Brock Lesnar promo:
Rather short, but nice one and I really am looking to see what happens in this feud.
Hulk Hogan vs. Matt "The Train" Bloom
Sorry man, but even though the match was nice with lots of excitement and well written, somehow i did not like Hogan losing. Atleast not to Matt Bloom. That drops a shadow on Hogan's illustrious in-ring ablity. But i guess, it is a part of the storyline. Then, i would say, GOOD BOOKING! Anyway, a brtual and an intense ending to the show! Keep it up! It certainly must have had the fans going nuts! Well done!
My pal, overall, its a very well done show! I hope Dynamite's next edition will be off the hook! A little short, the show is. But quite interesting to read. You are Turning out to be an awesome booker, man!
---
"When in doubt....... F*ck"
Re: GWE: Global Wrestling Enterprise
---
Quote:
Originally Posted by GWE.com
WIGHT VERSUS BROCK II
vs.
Finally, the long awaited rematch is going to take place. And it will take place this Thursday on Dynamite! as GWE.com has just learned. At Easter Extravaganza, Brock Lesnar shocked the world and Paul Wight in particular, by coming back to professional wrestling and defeating Wight in under 30 seconds! Now, "The Great" Wight will finally have his chance at revenge, in the Easter Extravaganza rematch!
Party Time!
GWE.com has learned that this Thursday, Kofi Kingston will make his official Dynamite debut! Will the Jamaican Sensation be able to impress the GWE fans upon his debut?
Hogan out indefinitely
GWE.com has learned that our chairman, Hulk Hogan, has suffered multiple concussions following the brutal beating he took at the hands of Matt "The Train" Bloom last week. Hogan is currently at a Los Angeles hospital, recovering from his injuries. When Hogan will return is unknown at this point, but no man can deny that Hogan will be seeking revenge upon his return.
Quote:
Originally Posted by Rajah.com
GWE News and Notes

Juventud Guerrera has been sent to developmental to create a new charachter for him. Creative felt that teaming him up with Psicosis would lead him nowhere, so a new charachter was needed. We have heard that GWE is trying to sign Konnan to a contract, to possibly serve as a manager for "Juvy".

Don't expect Hulk Hogan, creator and chairman of GWE, to return to television anytime soon. His hip-injury has played up again and he feels as though he has to take it easy on his body for the time being. It should also be noted that the chance of Hogan becoming champion of his own brand in the near future is rather slim. Hogan put himself on top at the very beginning to help promote the company and now that it has developped a strong fanbase, Hogan feels that he is no longer needed as the top dog. When Hogan will finally return to television, at this point, is unknown.
There you go. A little update to show that I'm still dedicated to this project and I still wanna make it work. Next Dynamite to be up somewhere next week.
EDIT: I changed the first post, with a picture of everyone on the updated roster and with the championship holders, etc...
---
Last edited by Alco; 06-16-2008 at

06:47 AM

.
Posting Rules

You may not post new threads

You may not post replies

You may not post attachments

You may not edit your posts

---

HTML code is Off

---