Re: WWE: A Strong Response
---
Cena v Dykstra looking great man. It would be a good expirience for Dykstra and for him trying to make a bigger name for himself. The build up so far has been good so i expect more in the weeks before the event. As a Cena hater im also glad to see him out of the title frame
Re: WWE: A Strong Response
---

LATEST WWE BACKSTAGE NEWS & RUMOURS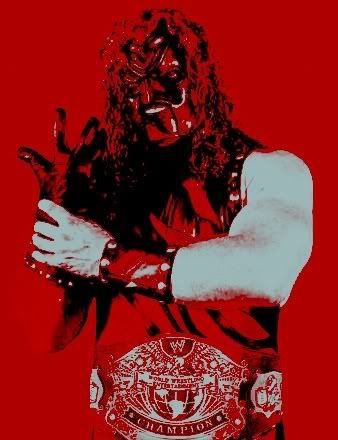 We saw Paul Bearer leaving Raw in an ambulance on Monday night, but he is expected to return next week with it being the last stop before Backlash and Kane's title defence against Randy Orton. For those that didn't see the show on Monday, Orton RKO'd Bearer and left the arena straight away, or so we thought. He returned later on, attacking Kane from behind with a steel chair, following that up with a punt to the head before taking possession of the WWE Championship belt he lost at Wrestlemania. It looks like there could be hell to pay for The Legend Killer next Monday night.

Word has that it something big will be going down between The McMahon's & Evolution on Raw to make their non sanctioned match at Backlash even more heated. We also have it on good authority that something heavy is planned for Backlash also, but those plans are being kept close to creative's chest to avoid spoiling the surprise.

The William Regal/Eric Bischoff relationship on Raw has got many people wondering if there will be a power squabble between them. It is true that there something may well be in the works, but details are sketchy at the moment as to what and when anything will happen.

Kofi Kingston & Cody Rhodes' friendship looks to be all but over, however there is no confirmation on whether they will be part of the Backlash card. So far, only four matches have been announced with three more expected to be added next week. It remains unclear whether just who will get those spots with Santino Marella, Ted DiBiase Jr, Finlay, The Colon's and the divas all in contention.

Kelly Kelly will be in the ring a lot more following her official in ring debut over Melina on Monday night. However, don't expect her to disappear from the Kofi/Cody feud, as she will have a big part to play in that over the next couple of months.

Rumours of a split between the World Tag Team Champions, Paul London & Brian Kendrick have been running wild over the last week or so. From what we understand, there is a possibility of the two parting ways, but there are no confirmed details of this whatsoever.

Going in to Smackdown on Friday night, we are under the impression that a new general manager may be named. Linda McMahon's appearances over the past couple of weeks were only meant to be temporary, and it appears that we might have seen the last of her.

That's all for now.


---
Last edited by Nige™; 01-24-2009 at

05:47 PM

.
Forever
Join Date: Aug 2006
Location: From Downtown, outta nowhere, in a heartbeat!
Posts: 5,138
Points: 87
Re: WWE: A Strong Response
---
Thunders Review - try and be as helpful as I can
- I really do like the opening packages in peoples BTB as new readers are usually lost. So thanks for this.
- Linda explaining that Edge is out was a good idea, although im not sure why Taker wasnt dqed last week. Haas & Masters is a good team, glad you are using Haas and having Masters as the mouthepice is good move. Punk is a heel right? Good move and Matt and Punk in a feud is a plus.
- Shelton promo I did not like. Shannon and Benjamin I don't feel click.
- Im glad Jeter and Sydal aren't staying a team as Sydal owns and Jeter cleary doesn't. I hope this doesn't turn into more than a one match feud though. Put Sydal over and finish it.
- Chavo and Shelton put in a short but good and high paced TV match. Solid here and strong ending keeping Benjamin a strong champion.
- You allowed the Cyclorama. sweeeet. And I am glad it came near the end of the match and not some where in the middle/ Although the match seemed a tad spotty., thats what Sydal does though. Loving the teasin at the end of the show
- Mickie having make-up being put on
. Dont spoil the fact we think shes naturally gorgeous. Beth grabbing her hair was a bit girly, as Beth is a dominate monster character. Mickie calling Beth "crazy" was the best word to use, most bookers would have used "bitch" and they do. but it just doesnt fit/
- HBk/Shane was a nostalgic moment and I am glad Shane is CW champion. He is a talent. I do hope you can elevate Shane by having him with Shawn or the whole angle will be counter productive
- Having Tazz in the room I thought was odd but made
perfect sense as he picked the opponents for HBK/Shane. Logic 101, something Vince needs look at in real life.
- Bout time we got a match
. J/k athough it seemed a long time reading this. Elijah and Jordan was a decent match and it only lasted 6 minutes, so I am glad it was kept short as both are quite green, imo. Elijah is a face is a new thing around the BTB, I believe. Will have to read more of your work to see how well you portray him as a face. The match itself seemed a little hoolw. Nothing really happened, Jordan didnt get much offence in at all.
- Josh Hayger? any need change his name really. being different for the sake of it, isn't always a good thing. His name doesnt have any meaning.
- Over using masters/haas, I think it was obv. that they did not like the decision made earlier and I think the Hardy thing could have been used without having Masters and Hass in there as the UK Pack would still have gotton there air time.
- Punk with security. Classic Heel Punk. calling Jeff a "pothead" wasnt in character. Linda again. boring me
now. Punk cutting her off was a good move though. Punk/Taker! great match announced. The segment severed a purpose in the end and I am glad Linda came out. But it seems to be the formular is a) people argue b)Linda comes out and makes match. Bit repititive tonight.
- Haas using the German Suplex. Come on! he has more moves than that! Synched SuperKick at then was a cliche ending and only 7.50 of a match after the build up throughout the show. Bit shame see you push Haas/Masters and make them job within 8 minutes.
- Punk using the split-leg is cool, I take it RVD isn't on the roster then. Spinning Wheel Kick from nowhere was cool and the ending is brewing nicely. Punk using teh chair to get dq'ed was clever and I liked it as it kept Punk looking strong.
- Wow Hardy got owned pretty bad by Punk. not liking this, Punk and Hardy could have fought through the crowd leaving the intesne showdown at the end. Just seemed daft have Punk owned at the end after having such a strong show.
Overall: 7/10 - Some Great things, a lot of solid things and some unwise thinsg from my point of view. Still overall it was a good show.
Bit rusty on reviewing, So I hope it was okay.
Re: WWE: A Strong Response
---
Smackdown Preview - Friday 18th April 2008
Live From The Yokohama Arena
Yokohama, Japan


A NEW GM IN PLACE?
We have it on good authority that the Board of Directors have come to a decision on who will replace William Regal as the new General Manager of Smackdown. It is believed that the new boss could well be unveiled as soon as this coming Friday when Smackdown comes to you live from the Japanese city of Yokohama for the very first time. If our information is correct, you must tune in to your favourite Friday night show this week to see who will rule the roost on Smackdown.

THE ICON & THE PHENOM. . . IT'S ON!
For the first time since the 1998 Royal Rumble, Shawn Michaels & The Undertaker will fight it out for the grandest prize in our industry, the world title. After defeating Edge two weeks ago to earn the right to challenge for Shawn Michaels' World Championship, The Undertaker learned last week, as well as everyone around the world that his title shot would take place in less than six weeks at Judgment Day. Two of the greatest ever superstars to enter a WWE ring will collide head on for the gold, and the mutual respect they have for each other was very clear last Friday night. The Undertaker looked set to be on the receiving end of a steel chair shot to the skull before HBK's arrival saved the phenom. The appreciation was there for all to see as both men locked eyes, but will it stay that way much longer?

PUNK OVERSTEPS THE MARK, BUT THIS TIME HE'S PUNISHED
We've seen CM Punk push his luck over the last few months on Raw in regards to his stance on not holding back when he probably should, but last week he discovered that is a consequence to mouthing off. Matt Hardy was frantically running all over the place to get his hands on Punk after the straight edged one cost him the United States Championship a week earlier. He was getting more and more frustrated as time was running down, leaving him no choice but to go to the ring and call Punk out, something that may have been a mistake for all concerned. He made his feelings crystal clear, but so did Punk as he made his entrance via the crowd, and that's where he stayed, along with two security guards to protect him.

Words flew out of each others mouth until Linda McMahon stepped in and put Punk in a match with The Undertaker. Punk didn't do a bad job to be fair to be him, but he got a chance to take the easy way out, and he took it, hitting the dead man with a steel chair to get himself disqualified. Matt tried to save the day, running down to the ring to get his hands on Punk like he'd wanted to all night, but he let his heart rule his head as Punk smashed him in the skull with the chair too. The former Raw star got what was coming however as Shawn Michaels' distraction allowed The Undertaker to chokeslam Punk to hell. Rumour has it that Punk may have suffered a minor injury, but we will find out more this Friday.

HE HAS MONEY IN THE BANK BUT HE'S STILL NOT HAPPY
The satisfaction of earning a title shot for any time in the next year appears to have been well and truly knocked out of MVP following Elijah Burke's shocking actions two weeks ago. After being drafted to Smackdown and being disrespected by MVP, Burke made his feelings known to MVP with a vicious right hand, and The Franchise Player hasn't been the same since. Last Friday saw Burke's first match on Smackdown since his return with a very stern faced MVP watching on as The Guiding Light defeated Orlando Jordan. Once the match was over, the former allies didn't take their eyes off each other. It looks like Burke has really gotten under the skin of the most valuable player. Will that still be the case when they touch down in Japan?

TAG TITLE SHOT UP FOR GRABS
The Masters of the Mar returned two weeks ago from their suspension following their repeated attacks to Tazz, Tommy Dreamer & Stevie Richards, and they were quick to make their presence felt. However, they weren't the only ones, as The Extremists welcomed them back in typical ECW fashion. Last week though, the infuriated Charlie Haas & Chris Masters demanded that Linda McMahon show Dreamer & Haas the same punishment they received, but she didn't do exactly as they pleased. She agreed to send the ECW originals home for the night, but she also announced that the two teams would compete this week for the number one contendership and the right to take on The UK Pack for the WWE Tag Team Championship. Which duo will it be that grabs the bragging rights once and for all?

SHELTON GOING IT ALONE
After winning the United States Championship two weeks ago, Shelton Benjamin showed his true colours last Friday night as he literally shoved aside his partner in crime. Only a matter of weeks before, The Gold Standard recruited Shannon Moore to help him in his quest to dethrone Matt Hardy of the title, but Shelton made sure Shannon won't be standing by his side any longer after branding him useless with it being CM Punk's interference that won him the title. The new champ carried on like nothing had happened as he went on to defeat Chavo Guerrero in his first match as champion later in the evening. But what's in store for the champ when he enters The Yokohama Arena with his newly won title strapped around his waist?

PLUS
Matt Sydal & Johnny Jeter appeared to be getting on a lot better last week as Sydal put the disappointment of Wrestlemania and the week before behind to him to overcome Matt Striker in a highly competitive match up. Jeter appeared to support his friend after the bell, applauding his efforts while Sydal celebrated his hard earned victory. Is all well between the two friends?

Mickie James & Beth Phoenix gave Smackdown a taste of the old Monday nights on Raw last week with a familiar slanging match. This went a little further though, mainly down to Mickie's comment about The Glamazon being on a losing streak after losing the Women's Championship at Wrestlemania before being beaten by Mickie on her Smackdown debut two weeks ago. It seems that the two fiery divas are more than comfortable on Friday nights now that they have brought their old Raw rivalry across with them to settle them in to their new surroundings. Beth however will get a chance to be in a very familiar surrounding as she enters the ring this week to take on one more of the draftees in Michelle McCool. Can she put her so called losing streak behind her, or will she suffer the bitter taste of defeat once again?
CONFIRMED FOR THIS WEEK ON SMACKDOWN, LIVE FROM JAPAN!




Number One Contendership Match
The ECW Originals (Tommy Dreamer & Stevie Richards) vs The Masters of the Mat (Charlie Haas & Chris Masters)

Michelle McCool vs Beth Phoenix
---
Last edited by Nige™; 01-18-2009 at

04:03 PM

.
Wheelman for James Ellsworth
Join Date: Jun 2007
Posts: 634
Points: 0
Re: WWE: A Strong Response
---
Smackdown preview looking good Nige. I can't promise to read the show, because I'm lazy as fuck – I will try though as best as I can. But a few comments on the preview. Well set out, as usual from a glance. I am curious on knowing who will replace Regal as GM. Since you said there is a possibility on the answer this time on Smackdown I'd say it would come.

The Undertaker vs. Shawn Michaels match build up is coming on smoothly, by the looks. I am thinking MVP owns the briefcase. Shelton getting rid of Moore, I guess he was a little sidekick who helped out? I could do with some answers.

The ECW Originals vs. The Masters of the Mat
The Masters of the Mat will surely win I guess. I read the start of your last SD with the promo where I think they interfered with Steph.

Michelle McCool vs. Beth Phoenix
The Glamazon will use her power to overthrow McCool out of the way and into the three count with some kind of powerful move.
Moron
Join Date: Nov 2007
Location: England
Posts: 8,966
Points: 0
Re: WWE: A Strong Response
---
Quote:
Number One Contendership Match
The ECW Originals (Tommy Dreamer & Stevie Richards) vs The Masters of the Mat (Charlie Haas & Chris Masters)

Michelle McCool vs Beth Phoenix
My winners are marked in italic, imo
Looking pretty nice, Nige, I'll definitely take a look at SmackDown once it's up, it looks epic, tbh.
Re: WWE: A Strong Response
---
Smackdown Results - Friday 18th April 2008
Live From The Yokohama Arena
Yokohama, Japan





***VIDEO RECAP***
From Last Week


Matt Hardy calling out CM Punk, leading to the intense promo towards the end of the show, ending up with Punk being put in a match with The Undertaker
Linda McMahon announcing that The Undertaker's title match with Shawn Michaels will take place at Judgment Day
The main event with Punk getting disqualified for using a chair on The Undertaker
Matt Hardy running down and straight in to a chair shot from Punk
Shawn Michaels walking out to the stage and catching Punk's attention, allowing Taker time to stand back up and then level Punk with a chokeslam
Michaels & Taker staring at each other with mutual respect as the show came to a close

***OPENING VIDEO***
"If You Rock Like Me"


***PYRO***
***PYRO***
***PYRO***


Linda McMahon's music hits to a pop as she walks down to the ring with a big smile on her face. She politely collects a microphone before saying how wonderful it has been the last week or so spending time in this wonderful country of Japan. She also thanks them for their continued support, saying everyone associated with the WWE is truly grateful for that and the hospitality they have received over the last week, and says that they are going to give something back in a great show tonight. The fans like that and cheer with Linda smiling again before saying that everyone is well aware that due to William Regal being drafted to Raw a couple of weeks back, Smackdown has been left without a General Manager and that she has been filling the void ever since. She then says that will no longer be the case, as earlier in the week as reported on WWE.com, the Board of Directors have finalised arrangements for a new General Manager to take over, starting tonight.

A big pop meets that announcement as Linda smiles and takes pleasure in the fans' reaction. She then says that she has the pleasure of unveiling him to the world right now, and asks everyone to stand up and give a warm welcome to the new General Manager of Smackdown, Tazz. "13" hits to a big pop as the no nonsense Tazz walks down to the ring in a suit and his traditional orange sunglasses. He climbs inside the ring and shakes hands with Linda, who then passes him the microphone and leaves. Whistles and cheers ring round for a while before he can finally speak, and says that first off it's great to be back in Japan, which gets a massive pop. He then turns to the announce table and says just like everyone in the back, even Michael Cole can now call him boss. Another cheer breaks out, and he then says that he's watched Smackdown ever since he injured his leg a month or so ago and that a lot of people have been getting away with things for way too long now.

He bluntly says that it stops here and now, and that anyone who crosses him will be dealt with as no one will be getting away with any kind of crap starting as of this very moment, talking like he means business, staring right at the camera. The fans clap him again, and he then turns to them and says that it's not all about the guys in the back, it's about giving the fans what they want, and tonight, he's going to give them what they want, a show to remember. He grins as "13" hits again, and then walks over to the pass microphone back to Justin Roberts, acknowledging Cole again with a thumb's up. Cole says that Tazz might not have been the obvious choice, but he believes he is the best one as Tazz will deal with anyone who steps out of line like he said he would. Coach disagrees and says that Charlie Haas & Chris Masters put him on the shelf, and that anyone could do the same again. Cole then says that he very much doubts anyone would argue with Tazz now that he's in charge, and that he's looking forward to seeing Tazz as the boss as the new GM walks back up the ramp with a big smile on his face.


***VIDEO PROMO***




[Commercial Break]


***VIDEO PROMO***
"Break The Walls Down"





[CUT BACKSTAGE]


Shawn Michaels, the World Heavyweight Champion & his cousin, the Cruiserweight Champion, Michael Shane are sat down in their locker room. Shane thanks Shawn for the idea of tagging together last week, and says it was a great night and a great experience for him. Michaels tells him it's not a problem and that he enjoyed it too, cousins teaming up and kicking ass together when Tazz walks in to the room. Both men stand up and shake hands with the new GM. Shawn says it's great to see him again, but he says sarcastically that he hopes he's not in the boss's bad books already. Tazz grins and tells him he's good for now, but says he is here on business though. They all sit down on fold out chairs with Tazz saying that he meant what he said about making this a show to remember, and that from where he's sitting, they're two guys who can help do just that. Shawn turns to Shane and jokes, telling him that he just knew this guy is the right man for the job with Shane nodding. Tazz says that he saw them both at Wrestlemania leaving with the two title belts on show, calling their performances very impressive. Another sarcastic response comes from Michaels as he tells him thanks with a big smile on his face, and Tazz says that he wants to see them both in action tonight.

Shawn & Shane look at each other with Tazz then telling HBK that he knows he's got a match with The Undertaker at Judgment Day, but he wants him to put that to the back of his mind tonight. Shawn looks puzzled as Tazz turns to Shane and tells him he's got a great match in store for him, a match with Matt Sydal to show everyone just what the cruiserweight division is all about, and says who better than him and Sydal to put on a show tonight with the title on the line too. Shane takes it quite well and says he likes the sound of that. Tazz turns back to Michaels, and the World Champ asks Tazz if he's going to tell him who his opponent is going to be. Tazz says that he knew Michaels was going to ask that, and he says the world title won't be on the line, but it's going go to be one of the biggest main events in Smackdown history, the World Champion against Mr. Money in the Bank, MVP. Michaels smiles, stands up and holds his hand out, telling Tazz he's got a deal. Shane does the same with Tazz shaking both their hands with them both wishing him luck as he thanks them and leaves. Shawn & Shane look at each other and smile with Michaels telling Shane he better get ready and to hop to it. Shane smirks and reaches down to lift his bag up and put it on the bench, saying "yes boss" as Michaels stands and grins at his cousin with the camera fading out.


[CUT TO RINGSIDE]


***Match #1***

Chavo Guerrero vs Kid Kash

ENDING: Chavo & Kash both make their way back up to their feet, looking a little groggy. As they stand up face to face, Kash throws a lazy right hand at Chavo, but he blocks it and hammers away at Kash, knocking him back a few paces. He then grabs The Notorious K I D by the wrist and whips him in to the ropes, and as he comes back, Chavo tosses him overhead with a back body drop, getting a pop from the crowd. Chavo fires himself up as he anticipates Kash getting back up slowly, and as Kash stands up and turns round, Chavo kicks him in the gut and pulls Kash's head under his arm. He lifts him vertically up in to the air and falls back, connecting with a suplex, but The Mexican holds on to Kash's tights and makes his way back up to his feet as the crowd cheer loudly for the second of The Three Amigo's. Chavo lifts Kash up in to the skies again and plants a second suplex, then with a twist of the hips, he stands back up and completes the trilogy of suplexes to a rousing reception from the Japanese crowd. As Kash's back hits the mat, Chavo readjusts his position on the mat and hooks both legs for a cover 1 . . . . . 2 . . . . .

Kash gets his shoulder up though to break the count, but he remains firmly on his back as Chavo stands back up and walks in to the corner, then climbs to the top rope as Kash remains on his back. Chavo looks up in to the heavens and sets himself up before leaping off the top for THE FROG SPLASH. . . . . NO!. . . . . Kash gets his knees up with Chavo's stomach landing right across them with The Mexican falling to the mat and clutching his stomach. Kash slowly sits himself back up before getting back up to his feet and pulling Chavo back up with him. He pulls Chavo's head under his arm, setting him up for a BRAINBUSTER. . . . . Chavo fights it though and is able to pull his back and shift round the back of Kash, who turns round in to a kick to the gut from Chavo. It's Chavo who then grabs Kash by the head and drags it into his grip for a BRAINBUSTER OF HIS OWN. . . . . Kash fights it too and pushes him back in to the ropes. Before Chavo hits the ropes, Kash runs right at him from behind and drives his knee in to the spine of Guerrero, then ducks down behind him and rolls him up, holding on to the ropes for leverage as the referee makes the count 1 . . . . . 2 . . . . . 3.


WINNER: Kid Kash by pinfall.

AFTERMATH: Kash gets up and quickly pulls himself under the bottom rope, clearly happy as he turns round and smirks as he walks up the ramp with Chavo standing up and not looking best pleased. He grabs hold of the top rope and kicks the bottom one, showing clear frustration which Kash seems to enjoy.


***VIDEO PROMO***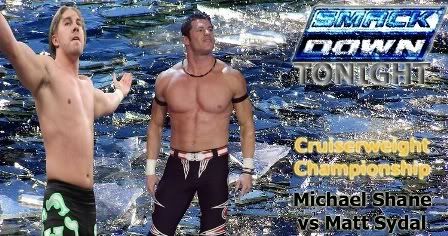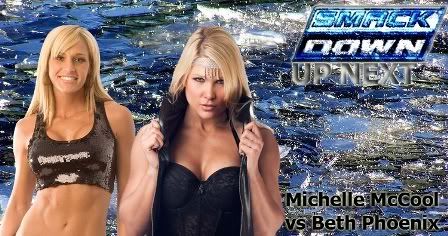 [Commercial Break]


Chavo Guerrero is shown walking through the back, not looking too happy with himself after losing his match just before the break. He carries on walking and sees some poles leaning up against the wall, and stops. He flips out and grabs hold of them, pulling them back and down to the floor, then holds his head in his hands, clearly very frustrated as Ron Killings walks in to the shot and looks down at the poles. Chavo lifts his head back up to see Killings standing there. He asks him what he's looking at, and Killings tells him to chill, but Chavo isn't in the mood and tries to walk past him. Killings steps to the side and blocks Chavo off, who tells Killings to get out of his way. He doesn't and tells Chavo just to chill out and not get so worked up, but that sets Chavo off as he pushes Killings in the chest. Killings takes exception to it and pushes him back, leading to Chavo retaliating and throwing a right hand at Killings. They exchange punches with Chavo then pushing him in to the wall. Killings drops to his knees as he hits with Chavo taking a disapproving look at him before walking off with Killings' eyes firmly following him.


***VIDEO RECAP***
FROM LAST WEEK

Mickie James getting her make up done backstage when Beth Phoenix walked up to her, leading to a frank exchange of views and a cat fight until it was broken up by officials.


[CUT TO RINGSIDE]


Mickie James makes her way down to the announce table dressed in casual clothes to watch the next match as Beth Phoenix makes her way out, not looking best pleased to see Mickie at ringside. She stares down at her as Michelle McCool then walks down to the ring to a decent pop from the crowd.


***Match #2***

Michelle McCool vs Beth Phoenix

ENDING: Beth is in control and drags the sore McCool up to her feet, then whips her in to the ropes. But as McCool hits the ropes and runs back at The Glamazon, she baseball slides through her legs, races back up to her feet and shocks her with a HAIR PULL DDT. . . . . The crowd cheer as she rushes to go for a cover 1 . . . . . 2 . . . . . Beth kicks out fairly comfortably and sits up straight away, looking a little dazed though as McCool stands up, who then stands there urging Beth to get back up. Slowly she does with McCool pouncing straight away, connecting with a European uppercut, knocking Beth's head back. She then tries for an irish whip of her own, but she's overpowered by The Glamazon, who sends her crashing down to the mat as she comes back with a DOUBLE AXE HANDLE SMASH TO THE CHEST. . . . .

Beth just looks down and smirks at McCool before glancing over menacingly at Mickie, who watches on intently from the announce position. Beth turns the attention back to Michelle and walks over to her legs as she then tries to apply a CLOVERLEAF SUBMISSION HOLD. . . . . McCool fights it and kicks her off, then tries to find a way to her feet with Beth also standing back up after being forced back to the mat. As they meet head to head, McCool swings a wild right at Beth, but The Glamazon ducks it with McCool doing a full 360 degree turn. Beth acts straight away, driving her foot in to the gut of Michelle, sending her spinning with Beth then taking advantage by lifting her up in to the air and planting her with THE GRAND SLAM (Lifting Double Chicken Wing Facebuster). . . . . McCool lies their motionless as the deadly serious Glamazon makes the cover 1 . . . . . 2 . . . . . 3.


WINNER: Beth Phoenix by pinfall.

AFTERMATH: Beth's music hits as she stands back up and gets her arm raised, turning round to stare at Mickie, still sitting at the announce table and looking a little concerned by the dominance shown by The Glamazon.


[Commercial Break]


Elijah Burke & Layla walk through the hallway with a pop coming from the arena and looking pretty happy as they come to Tazz's Office. Burke knocks and we hear the invitation to go in, so he and his very attractive girlfriend step inside. Tazz stands up and shakes hands with Burke, who tells him straight off he's real happy that he's put MVP in a match with Shawn Michaels later on, but says he came hear for a favour. He tells Tazz that he's probably seen he's made his feelings about MVP pretty clear lately, but he wants the chance to make them crystal clear in a match next week against the big cheese himself. Tazz looks a little taken aback and says that's big, then has a real short think about it before saying he likes it and that he's got it. He then tells Burke to go treat the lovely Layla to a night out and take it easy so he's ready for next week. Burke agrees as Layla also thanks him for the idea before turning round with Burke saying thanks again as he leaves, but just before Tazz can sit back down, the door swings open with Tommy Dreamer & Stevie Richards walking in.

A pop comes from the arena as Tazz looks real pleased to see his ECW buddies. They're happy too and Tommy says that it's great to see him as the new GM, then offers him his congratulations on getting the job. Stevie pitches in, agreeing with Dreamer, and then tells Tazz they're going to make sure they get payback tonight on Charlie Haas & Chris Masters, not just for them, but for what they did to Tazz. The new GM says he's chosen to forget all about that, but he's got an idea to make their number one contendership match a little more interesting later on. They ask him what it is, and he says that he might keep it to himself until the match, but then says that he'll let the cat out of the bag now instead, saying it's going to be an Extreme Rules match. The fans in the arena like that, as do Dreamer & Richards who say that they can't wait to rip Masters & Haas apart. Tazz tells them to make sure they do and wishes them good luck. They thank him as they walk out, leaving a happy GM to sit down and take a breather. The camera switches to show Charlie Haas & Chris Masters watching on a TV in the back, shaking their heads and looking very frustrated. Masters smacks the wall and storms off up the hall with Haas following him.


[CUT TO RINGSIDE]

"Ain't No Stoppin' Me" hits as the United States Champion, Shelton Benjamin makes his way down to the ring, looking very serious.

He walks over to the ropes and asks for a microphone, then walks back to the centre of the ring. He says that two weeks ago was one of the greatest and most significant moments of his career, as he became the WWE United States Champion. He then says that he's seen celebrations for lesser success stories than him, but he wasn't granted what he deserved last week. Boos come from the crowd, but the angry champion carries on to say that the fact there was no GM isn't an excuse, what matters is that his talent and success is being swept under the carpet like everything he's ever done in this company and he's sick of it. He starts getting more worked up and says that he's going to change that himself from now on, dealing with the only person he can trust, himself.

He says that there will be a Victory Celebration for his efforts, just tonight or next week as it's wasted on Japan and Australia, because it's the United States Championship he's dealing with. He then says that the celebration will be in two weeks time when he returns to the States, but he's not going to stand around and do nothing, he's going to show everyone just why his talent and success should be recognised by extending an open challenge to anyone who wants to see how they measure up to the Gold Standard. He steps back and waits, and after a couple of seconds, Funaki's music hits as Japan's own walks down to the ring to a huge pop. Shelton backs up, smiles and hands both the microphone and his title over as Funaki slaps hands with everyone in the front row and soaks up the reception.


***Match #3***

Non Title Match
Funaki vs Shelton Benjamin

ENDING: Shelton scoops Funaki up and slams him down to the mat, with the Japanese fan favourite landing hard on the mat. The United States Champion then walks in to the corner and climbs up to the top rope, waiting patiently as Funaki slowly gets back up to his feet. As soon as he's up, Shelton jumps off and tries to hit a MISSILE DROPKICK. . . . . Shelton crash lands in to the mat as Funaki sidesteps it, delighting his native Japanese fans in the crowd. Shelton doesn't stay down long as he immediately makes his way back up with Funaki reacting straight away, grabbing his arm and trying for an irish whip. Benjamin reverses it though, and as Funaki comes back off the ropes, Shelton plants him with a thunderous SAMOAN DROP. . . . .

Gasps echo around The Yokohama Arena as Shelton turns over and hooks both of Funaki's legs for a cover 1 . . . . . 2 . . . . . The brave cruiserweight just gets his shoulder up, leaving Shelton stunned. He doesn't look impressed with that at all as he makes his way back up to a vertical base and drags Funaki up too. He whips him in to the corner straight away, then follows in, connecting with a STINGER SPLASH. . . . . Funaki just manages to stay on his feet as he staggers out of the corner and in to the grasp of Benjamin, who looks to finish him off with a T BONE SUPLEX. . . . . He turns himself round on the mat and goes for the cover 1 . . . . . 2 . . . . . 3.


WINNER: Shelton Benjamin by pinfall.

AFTERMATH: "Ain't No Stoppin Me" plays as the United States Champion grabs his title belt off the referee as soon as he gets it and climbs to the top rope in the corner to lift it aloft. The fans boo him quite vociferously, but they start to cheer, not all of them though as Shannon Moore runs down the ramp and slides into the ring. He walks over towards Shelton, keeping a short distance as the champ then climbs down off the ropes and turns round in to an enziguri that connects with the side of his head. Shannon stands back up to a pop from the crowd with a big grin on his face as he looks down at the man who humiliated him last week. He then turns round and leaves the ring, walking back up the ramp, then turns round to look at Shelton with the champ coming round and sitting up, staring angrily towards Moore, who just grins right back at him.


***VIDEO PROMO***





[Commercial Break]


Michael Cole & The Coach are shown at the announce table with Cole saying that during the break, new Smackdown GM, Tazz has made a United States Championship match between Shelton Benjamin & Shannon Moore for next week, live from Australia. He then says that last week, CM Punk was in a match with The Undertaker which led to him sustaining a minor neck injury which has forced Punk to stay behind in the States. He also says that earlier today, Punk made some comments at WWE Headquarters about what happened last Friday night. The camera cuts to show CM Punk sitting down with a neck brace on as heat comes from the Japanese crowd.

The Straight Edge Superstar looks very serious as he says that as much as he would have loved to have travelled to Japan, it's just not to be. He then says that there's not one, not two, but three people they can blame for that, The Undertaker, Linda McMahon & Matt Hardy. He says that the treatment he was dished out last week from an inadequate authority figure was ludicrous, not just because it was plain victimisation against the sole called bad guy and easy target, but because he was singled out. He then tells us that Matt Hardy was guilty of the same crime he was sentenced for, but he wasn't given the same punishment or any punishment whatsoever for his part in it before reminding us that it was Matt who was hounding him out all night long. He then says that it was the golden boy who avoided any kind of consequence to his actions.

He then sits forward, but he appears to twinge a little and then touches his neck brace before looking deep in to the camera to say that when he's good to go, which won't be long, he promises to make sure Matt will be dealt with in the same manner he was. He then says that he's going to do the exact same thing to Matt that he did to his brother, Jeff, and that he's going to be powerless to stop it, just like Jeff was at Wrestlemania when he couldn't even utter the words I Quit. Punk slowly leans back and bares a smile, then says that he has a feeling he's going to enjoy this one even more, putting both The Hardy Boys on the shelf for a long, long time. He sn-iggers and smirks as the camera zooms on the grin before fading out.


***VIDEO PROMO***

We see Josh Hayger working out in a gym and a wrestling ring, cutting to a still image at the end.

VOICEOVER: To some, there are challenges. . . To some there are obstacles, and to some there are limits. . . However, to this man, there are no limits. . . He is Josh Hayger, and he's coming to Friday Night Smackdown.





***VIDEO RECAP***
FROM LAST WEEK

Matt Sydal celebrating a victory over Matt Striker with Johnny Jeter applauding him afterwards, but then looking very shifty, seeming to be not so happy at all with Sydal's win.


[CUT TO RINGSIDE]


Matt Sydal walks down to the ring with Johnny Jeter alongside him to a pop from the crowd. Sydal looks slightly nervous, but Jeter tries to calm the nerves. Michael Shane then makes his way out, looking pretty relaxed to a good reception from the Japanese fans.


***Match #4***

Cruiserweight Championship
Michael Shane (c) vs Matt Sydal w/Johnny Jeter

ENDING: Sydal & Shane both slowly try and make their way up to the ropes, and it's the challenger who is up first. Sydal then runs back in to the ropes, but as he comes back, Shane takes him down to the mat with an arm drag. He's not staying down for long either, racing back up to his feet, but Shane is right on him, approaching from behind and tossing him back with a german suplex. Shane doesn't waste a second either as he crawls across and hooks the leg for a cover 1 . . . . . 2 . . . . . Sydal gets his shoulder up, and Shane shrugs it off straight away as he gets back up to a vertical base and walks towards the corner. He then climbs up to the top rope as Sydal remains on his back, but squirming as Shane then leaps off for a DIVING ELBOW DROP. . . . . Sydal rolls to the side though with Shane crashing down to the deck. Both men remain there for a good ten seconds before they begin to pick themselves back up with the crowd cheering them on. Sydal runs right at Shane and strikes with a FEINT ENZIGURI IN TO A HEAD SCISSORS TAKEDOWN. . . . . That gets a pop from the crowd, and as Sydal gets right back up, Shane pulls himself up on to his knees too. Sydal sees it, and pulls him right back up, grabbing him around the upper chest before planting him with one hell of a CYCLORAMA (Belly To Belly Moonsault Slam). . . . .

The crowd liked the look of that as Sydal stands back up and looks in to the stands, getting a great reaction before reaching down and dragging Shane in to the corner, setting him up for THE SHOOTING STAR PRESS. . . . . Sydal goes to climb the ropes and steadies himself up top while the referee kneels down and checks on Shane, taking his eyes off Sydal for a minute, allowing Jeter on the outside to climb up on the apron and push Sydal off the top. It was oblivious to everyone in the ring, and not even Sydal saw that coming as he crashes down to the mat, landing past Shane and rolling towards the centre of the ring. Jeter quickly jumps down to the floor as the referee tries to figure out what happened with Jeter playing innocent on the outside as Shane then crawls the short distance to the ropes, using them to help him up. As he stands up, Sydal also makes an attempt to get back up, which he does slowly, and as he stands back up, then turns round, Shane paces out of the corner and nails the challenger with a SUPER KICK. . . . . Sydal just falls back in a heap with Shane dropping to his knees to try for a cover with the eager Jeter watching on as the referee makes the count 1 . . . . . 2 . . . . . 3.


WINNER: By pinfall, and still Cruiserweight Champion, Michael Shane.

AFTERMATH: Shane's music hits as Jeter grins at the fallen Sydal and turns round to walk to the back with Shane looking surprised by the exit of his opponent's friend. He shrugs it off before celebrating and posing with the title. Sydal comes round and starts to sit up, looking confused with Shane then turning round and seeing his opponent. He offers Sydal a hand to help him up, and he accepts, continuing to shake his hand once back up, still looking bemused at what happened.


***VIDEO PROMO***





[Commercial Break]


***VIDEO PROMO***




[CUT BACKSTAGE]


Josh Matthews is stood outside the dressing room of MVP. He says that later on, Mr. Money in the Bank will be facing the World Heavyweight Champion, Shawn Michaels, and next week, he will be going one on one with his former friend, Elijah Burke. He then knocks on the door and walks in, not waiting for permission to go in. As he walks in, MVP is lacing his boots up and looks angered by Josh barging in. He asks him what the hell he thinks he is doing walking in on him while he's trying to get ready. Josh says that he wants to get his thoughts on his match with Shawn Michaels tonight and Elijah Burke next week. MVP stands up, looking pissed still, and tells Josh that he wouldn't usually show anyone the courtesy of doing them a favour after barging in like he just did, but he wants to tell the world just what he's feeling right now.

He says that coming off the back of the biggest win of his career at Wrestlemania, winning the Money in the Bank contract, ever since, he's had to put up with a joker like Elijah Burke disrespecting the future world champion. He then says that Burke is going to get his next week, much like Michaels is tonight and tells Burke to watch real good, because he tells him that once next week is through after the beating of his life, to remember that it was him who asked for the match in the first place. He then tells Josh that if he wants to stay out of harms way, he should get the hell out of his locker room unless he wants to end up in the same state as Burke & Michaels once he's done with them, and that the next time he walks in to his locker room without asking, he won't be walking out of it.

Josh walks out of the room with MVP slamming the door shut as Johnny Jeter walks right past. Josh stops him as he walks past by getting his attention and asking him why he just cost his friend, Matt Sydal, the Cruiserweight Championship. Jeter turns back with a smirk on his face, and says that Josh just made his first mistake, Matt Sydal hasn't been his friend for a long time. He says that he's sick of everything ever being about Matt Sydal, but that won't be the case from now on, it's still all going to be about one person, but not Matt Sydal, it's all about Johnny Jeter, and tells Josh to remember that. Jeter turns round and walks off as Josh looks disgusted by the ignorance of Jeter.


[CUT TO RINGSIDE]


***Match #5***

Number One Contendership Match – Extreme Rules
The ECW Originals (Tommy Dreamer & Stevie Richards) vs The Masters of the Mat (Charlie Haas & Chris Masters)

ENDING: The UK Pack walked out early on, watching from top of the ramp as Masters drags Stevie back up to his feet and whips him in to the corner. He then runs in at him straight away, but Stevie steps to the side with The Masterpiece running right in to the pads, chest first. Stevie steps away from the corner, and Masters turns round grimacing as he staggers out in to a kick to the stomach from Stevie, who follows up with a SINGLE ARM DDT. . . . . A pop meets that as Stevie desperately goes to cover Masters 1 . . . . . 2 . . . . . Kick out, and at the same time on the outside, Haas reverses a whip from Dreamer, sending him in to the barricade. He sees the danger in the ring and slides inside from behind Stevie as he gets up, grabbing him around the waist and connecting with a BRIDGING GERMAN SUPLEX. . . . . 1 . . . . . 2 . . . . . Stevie gets his shoulder up, leaving Haas frustrated as he sits up. The angry Haas stands back up and pulls his straps down, showing his frustration even more, and he sees a table lying on the mat towards the corner.

It was brought in to the ring earlier by Dreamer. Haas walks over to collect it and pulls it away from the corner before setting it up as Stevie makes his way back up behind him, totally unaware that Haas has evil intentions. Haas finishes setting the legs up on the table and turns round, stomping his feet as Stevie gets closer to standing back up. Dreamer stands back up on the outside and spots the danger back inside, just as Masters also comes round in the corner. Dreamer rushes to slide back in the ring behind Haas as he lifts Richards in to the air for THE OLYMPIC SLAM. . . . . Tommy pushes to the table to the side and pulls Stevie down off Haas's shoulders, but Masters runs right at Dreamer and clotheslines him inside out. Stevie turns round to face Haas and goes for a STEVIE KICK. . . . . Haas ducks it though and drags Stevie closer to the table, and this time he is able to OLYMPIC SLAM HIM THROUGH THE TABLE. . . . . Masters watches on and grins as Haas pulls Stevie away from the wreckage and goes for the cover 1 . . . . . 2 . . . . . 3.


WINNER: The Masters of the Mat by pinfall.

AFTERMATH: "Masterpiece" hits to heat from the crowd as The Masters of the Mat are announced by Justin Roberts as the winners with Haas & Masters standing up and hugging each other in the ring for a couple of seconds, celebrating their victory. They turn and see Smith & Burchill stood at the top of the ramp with both teams looking right back at each other with Masters & Haas looking quite smug while the referee checks on Dreamer & Stevie.


[CUT BACKSTAGE]


Maria is standing by, and she introduces us to her guest, Matt Hardy. He walks in to the shot to a big pop from inside the arena, and Maria asks him what his thoughts are on CM Punk's comments earlier on. Matt says that Punk's being running his mouth for months and months now, and last week, he finally talked himself in to trouble and got what was coming to him. He says he's not going to feel bad about it, but he says that Punk might have a concussion because he seems to forget that he swung a chair at both him and The Undertaker last week, taking the easy way out. He then says that Punk should worry about the consequences of that than worrying about getting even with him, but if Punk wants a fight, he's more than willing to oblige. He looks at the camera and directs this message to Punk, saying he's more than willing to wait until his neck is healed. He even says that he would be willing to wait for the pleasure of getting retribution for costing him the United States Championship and for everything he did to his brother. He then says that if anyone should be worried, it's not him, it's Punk. He stares down the camera for a couple of seconds before turning to the side and walking off with Maria looking a little surprised at Matt's strong words.


***VIDEO PROMO***





[Commercial Break]


***The Main Event***

Non Title Match
Shawn Michaels vs Montel Vontavious Porter

ENDING: Michaels reaches down and pulls a groggy MVP back up to his feet, then unloads on him with a succession of right hands, forcing Mr. Money in the Bank back in to the ropes. HBK then grabs him by the arm and whips him in to the opposite set of ropes, then walks back in to the centre of the ring as MVP comes back and ducks a clothesline from the World Champion. He runs through and back off the ropes again, taking Michaels down with a falling clothesline. He stands back up and stands over Michaels', then stomps all over his chest several times before bending down and helping him back up to his feet before whipping him in to the corner. He runs in at him and hits him with a hard clothesline. MVP backs up as Michaels staggers out of the corner, but MVP doesn't give him a chance to recover as he whips him in to the opposite corner with HBK hitting the pads hard, back first. The World Champion remains there this time as Porter takes a couple of seconds before running in at him, getting closer and going for THE PLAYA'S BOOT. . . . . Michaels steps out of the corner and to the side as MVP runs right past him, but reaches out and holds on to the top rope, stopping himself in time. He breathes a sigh of relief, but as he turns round, Michaels goes for a little SWEET CHIN MUSIC. . . . .

MVP ducks his head and grabs HBK straight away, pulling him in to position for THE PLAYMAKER. . . . . Boos ring out, but Michaels escapes the grip just as quickly, running back in to the ropes and charging back to connect with a FLYING FOREARM. . . . . Cheers break out as Michaels flips back up and walks quickly in to the corner and climbs all the way to the top with the crowd getting louder and louder in their support for The Heartbreak Kid. MVP squirms around on the mat, but Michaels leaps off the top and is still able to drill him with THE HEARTBREAK ELBOW. . . . . An even bigger pop echoes around the arena as the champ goes to cover the challenger with the ref making the count 1 . . . . . 2 . . . . . NO! . . . . . MVP shows some resilience and kicks out, but it doesn't deter HBK as he stands back up and walks back in to the corner, tuning up the band to the ecstasy of the Japanese fans who stand up from their seats to clap and stomp their feet in turn as MVP slowly makes an effort to stand up. It's not long before he is back on both feet with Michaels then exploding out of the corner and going for the SUPER KICK. . . . . MVP ducks to his knees and low blows HBK, giving the ref no choice but to call for a DQ as Michaels falls to the mat.


WINNER: Shawn Michaels by DQ.

AFTERMATH: MVP stands up and stares down at Michaels with no remorse whatsoever, then sees his Money in the Bank briefcase in the corner of his eye. He walks over to the corner and picks it up, then stalks HBK as the champ starts to move around on the mat, but at the same time, Michael Shane runs down the aisle and slides in to the ring. MVP runs at him and swings the briefcase towards his head, but Shane ducks the shot, and as MVP turns round, Shane goes for a super kick. This time, MVP ducks it and levels Shane in the head with the case as he turns back round. With HBK getting to his knees, MVP turns his attention back to him, but then, the lights go out and a gong hits. A split second later, the lights are back on and MVP is face to face with The Undertaker. The dead man grabs the briefcase out of MVP's hands and drops it on the mat before placing his hand around MVP's throat and chokeslamming him down to the mat to a thunderous ovation. Michaels stands back up behind Taker and their backs touch. Michaels looks slightly worried, but both men turn round and come face to face, looking right at each other as Smackdown comes to a close.


[END OF SHOW]


QUICK RESULTS
Kid Kash df. Chavo Guerrero
Beth Phoenix df. Michelle McCool
Shelton Benjamin df. Funaki
Michael Shane df. Matt Sydal
The Masters of the Mat df. The ECW Originals
Shawn Michaels df. MVP

DARK MATCH
The Empire (Drew McIntyre & Stu Sanders) df. Super Crazy & "Hacksaw" Jim Duggan


CONFIRMED FOR NEXT WEEK IN AUSTRALIA

United States Championship
Shannon Moore vs Shelton Benjamin (c)

PLUS
Elijah Burke vs Montel Vontavious Porter


CONFIRMED FOR JUDGMENT DAY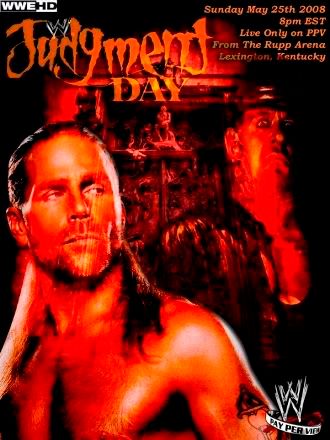 Theme Song
"Take It All" by Zididada

WORLD HEAVYWEIGHT CHAMPIONSHIP
Shawn Michaels (c) vs The Undertaker



---
Last edited by Nige™; 04-01-2009 at

06:30 PM

.
Asking JAMES ELLSWORTH for Wrestling Advice
Join Date: Oct 2007
Location: Australia
Posts: 357
Points: 0
Re: WWE: A Strong Response
---
Shit sorry man, I had a really hectic week last week and the beginning of this week with the birth of a new half sister, so I couldn't get around to reviewing Raw, but I still have to return the favour, so I will review Smackdown.
Y2J reviews Nige's Smackdown
Nice promo here from Linda, and to be honest, it came to me as a bit of a shocker when Tazz was announced as the General Manager of Smackdown. I found it funny when he said that now even Cole has to call him boss, and I think that you could make Tazz a good GM. I like how you have incorporated international shows, hopefully you come to Melbourne, I will get front row seats :P. Anyways, I am mixed to having Tazz as the GM, but I would like to see where you are going with this.
Sydal and Jericho absolutely PWN :P. That is all.
Two awesome matches set for later tonight, the main event will be absolutely awesome with MVP vs. Shawn, and Shane vs. Sydal will own as well. I like Shawn nowadays, but when he was the sarcastic, funny Shawn, I liked him better, probably because I am a DX fan
.
Nice opening match between two cruiserweights, and it looks as though that Chavo is going on a mini losing streak. The Brainbuster switch towards the end of the match was a nice touch, and the obvious but right choice here was Kash winning by cheating, as Chavo will become even more frustrated with himself.
I didn't see the preview for this week but this card is STACKED, as I said two of your main events will be great, and Dreamer and Richards vs. the Masters of the Mat which was confirmed last week looks good also. Divas for me = Meh, but I am actually looking forward to their match.
Crazy Chavo is great, and it looks as though he has cemented himself tonight as a tweener. A Guerrero and Killings feud is something different, and I am looking forward to it.
You have managed to make the Diva's division exciting with a nice feud going on between Beth and Mickie, so kudos to you for that. I was expecting Mickie to interfere and give Phoenix either the DQ victory or a loss, but this was the right decision in my mind as it built Phoenix over.
I am not really buying Elijah Burke and Layla as faces as I said with my other Smackdown review, as just like you said with my John Morrison, as with their characters, they are just meant to be heels. Burke and MVP for next week will be great, and I think that Burke will win and go onto to have a shot at Judgement Day for the MITB Briefcase. Also, making the tag team Number One Contender's match makes it much more exciting, as Dreamer cannot really carry a normal match nowadays.
I can't believe you just bagged Australia, GRR
. The Victory Celebration is looking good with the Gold Standard, and I believe that it was a nice touch to have Funaki come out in his homeland. That must be the biggest ovation ever for Kung- I mean Funaki.
An obvious Benjamin win here over Japan's native, and it gets Shelton over by beating a country's resident. Benjamin and Moore both getting a pushes is great and it is good to see that you are at least using Shannon. Shelton better go over in this feud, he is a future World Champion in my eyes.
Shannon vs. Benjamin for the UNITED STATES Title in AUSTRALIA is good, but Benjamin will go over as Moore will then go into the Cruiserweight Division. This Punk vs. both Hardy Boyz thing is absolutely awesome in my opinion, because as you have seen in my thread, I think heel Punk pwns. Hopefully Punk appears in Australia next week
.
I knew that there would be a Jeter vs. Sydal feud, and even though I had the slightest feeling that Sydal would come out the victor and Jeter attack him after the match, this was the right decision. Shane getting a push is good, and hopefully you have a great Sydal and Jeter feud, as I know that you can pull it off.
It was a nice MVP promo here, pretty much stating that he is better than everyone else which I know that simple people on here think is true (wrestlefreak
). Burke and MVP is a great feud, and as for the Jeter promo, it was good also, and the best way to complete his heel turn was saying that he was sick of Sydal. You can have these two put on some great matches, I am looking forward to it.
With me being an ECW mark, this was a good match, but would have loved to see more hardcore action. I would have thought that Dreamer and Richards would dominate a good portion of the match since it is their playground, but it did put the Masters of the Mat over. The Olympic Slam through the table would have been sick to see IRL. Can't wait for the Masters of the Mat against the UK Pack, it will take place at JD right?
Nice, intense promo here from Hardy against Punk, as it makes the rivalry seem more personal, which it already is anyways. Nice way to put over the feud, Hardy and Punk, so kudos to you for that as well. It was a good promo, and I can't wait for the confrontation, which will hopefully happen next week.
Finally, the match that I have been looking forward to the most, the World Heavyweight Champion Shawn Michaels vs. Mr. MITB MVP. I would have thought that HBK would be a face in peril and then work his way back into the match, as most of your matches seem to be the same structure where someone dominates, and then either wins or there is a short comeback and the other wins. Anyway, I feel that it was a cop out to have such a huge main event end in a DQ finish. Nice touch at the end, and it creates great hype for a huge match at Judgement Day.
Overall, it was a good show Nige as per usual, you hyped your feuds tremendously, such as Hardy vs. Punk, Michaels vs. Undertaker, Benjamin vs. Moore, MVP vs. Burke and the Masters of the Mat vs. the UK Pack. I am not exactly sure when the UK Pack vs. the MOTM will take place, but is sure to be a hell of a match. Tazz as GM is interesting, I am looking forward to seeing this pan out and possibly have him go biased against the Masters of the Mat. Can't wait for Raw and next week's Smackdown.
---
Yeboi.
Re: WWE: A Strong Response
---
SMACKDOWN REVIEW
BYSC2004 >>>

>>> The choice of Tazz as you eluded to yourself in the opening promo was certainly not an obvious one however I think it could work. Tazz is a no nonsense, says it like he means it kind of guy who won't put up with any crap and that's what's needed in a GM I'm just glad you've got rid of Linda as she is just a horrible character to read. It would have been cool if you had a superstar or another possible candidate come out and object allowing Tazz to flex some muscle early on and make a point.

>>> Well thought out backstage promo. You managed to further advance the new close knit relationship between HBK and Shane as well as make Tazz look like a man of his word by going straight ahead and signing two huge matches for tonight's show.

>>> Both Chavo and Kash looked great in the match. This was a nice choice as opener, fast paced and fun, would of got the crowd going early on. The finish, although strong was not a clean one, leading me to believe you have more plans for these two in the future.

>>> The backstage altercation between Chavo and Killings was put there I'm guessing to further showcase Chavo's growing frustrations. An uncomfortable altercation. Not too sure where you're going with this if I'm honest but I figure you may be planting the seeds for a feud.

>>> I just don't think a Mickie James, Beth Phoenix programme is going to set the world alight because we have seen it so much in real life. However if you mix it up and put a decent storyline together it could work. Deep down I know you got a great deal of satisfaction by having Beth pin McCool clean on TV. LOL.

>>> I just want to point out how well this promo flowed. It was seamless. From Burke requesting a match with MVP next week, to Dreamer and Richards congratulating Tazz on the GM job to Masters and Hass cracking up due to their match up tonight becoming extreme rulz. Just very nicely done. I surprised at Tazz not wanting to punish Haas and Masters more, but I guess by putting that stipulation in place he is in essence getting back at them.

>>> I'm glad you gave Shelton some Mic time. Granted he isn't the best talker in the world, but in time and with practice he could be. The open challenge idea is an old one, but it worked here given the surrounding and the opponent. Moore's attack although predictable was effective and I like where this is going.

>>> Great heel tendencies show here by Punk. You write him so well. I even hate him here. Shame he is not on the show, but it's smart on your part, making us wait for the follow up in two weeks time. Punk, Matt doesn't have the same appeal and Punk, Jeff, but it is still bound to be a great storyline.

>>> The Sydal, Jeter dynamic has been interesting to say the least over the last two weeks and I'm glad you're taking up a notch. Jeter probably cost Sydal the title here so that will most definitely add some fuel to the fire. The amount of new or progressing storylines and feuds that have started tonight is mind blowing. The seeds were sown last week and it appears as if things are going to really start to happen in the coming weeks as we head to Judgement Day.

>>> MVP is such a prick and I get a kick out of it every time. Super confident here as ever claiming that he's going to take care of both HBK and Burke. I like how calm, cool, collected and confident MVP is here. Nothing seems to phase Mr MITB. Jeter's comments about Sydal not being his friend for sometime made a great deal of sense. We all knew he was jealous in a way. Reminds me of HBK and Janety back in the day. Friends destroyed by jealousy.

>>> Well I guess you made the right choice in having the masters of the Mat go over here although Dreamer and Richards will be hurt by loosing an Extreme Rulz match, they are after all ECW originals. The stare down at the end was a nice touch.

>>> A little odd that you brought Matt to Japan for a 2 minute promo. Anyway, I don't think his words were all that strong, but he was intense. This segment felt like an afterthought and seemed out of place. I would of rather you just waited until next week, have Matt win a match and then respond in the ring. The fans would of added something to it that way.

>>> I think that this is the second week in a row you've given us a DQ finish in the main event. I won't knock you though as you had clean finishes all night, well pinfall finishes at least. You needed to keep HBK and MVP strong. I liked the aftermath with Taker and HBK coming back to back, nice touch. I could of done without MVP taking the choke slam, but it wasn't a big deal and it would of kept the fans happy.

OVERALL: After the last SmackDown I was hoping you would step it up and that you did. Just a great show. There are so many budding feuds and storylines, it's great. Nothing to fault really, just an awesome show with numerous talking points and well booked match ups.
---
Re: WWE: A Strong Response
---
BREAKING NEWS
We found out earlier tonight on Smackdown that the rumours are indeed true, a new General Manager has been appointed, and his name is Tazz.

The no nonsense former ECW Champion was unveiled by Linda McMahon live in Japan, and he quickly promised that he's not going to take any crap from certain individuals that have given Linda a headache recently. It's definitely going to take a brave man to try and mess with Tazz.


---
Last edited by Nige™; 01-22-2009 at

07:56 AM

.
Posting Rules

You may not post new threads

You may not post replies

You may not post attachments

You may not edit your posts

---

HTML code is Off

---