WWE.com - Television - Smackdown (Preview - 11th April 2008)
---
Smackdown Preview
11th April 2008

Blue Cross Arena
Rochester, New York City
WE HAVE A NEW NUMBER ONE CONTENDER

"The Rated R Superstar" Edge shocked us all by conceding that the better man won at Wrestlemania when Shawn Michaels came out on top to retain the World Heavyweight Championship. However, it wasn't long before he was back to his old way and demanded one more shot. Without a general manager on Smackdown, Linda McMahon took charge last week and was determined to make Edge work if he was going to get another title match by making a number one contendership match that would see Edge meet The Undertaker. It was the dead man who came out on top after chokeslamming Edge through the announce table and earning the victory by count out. Is the World Championship in the dead man's future?

MONEY ON THE MAT!
It was supposed to be a celebration for Montel Vontavious Porter last Friday night when he arrived back on Smackdown following his Money in the Bank triumph at Wrestlemania. It didn't turn out that way however, as Elijah Burke, one of Smackdown's draftees made it a night to forget for MVP. The duo had got along well going in to Wrestlemania's Money in the Bank match, but after an argument the week before when MVP made it clear he didn't think Burke could win. Burke was clearly still fuming after that, and he made that crystal clear as he sent The Franchise Player crashing down to the mat with a thunderous right hand. How will MVP react to that this Friday night in NYC?

PUNK RETURNS THE FAVOUR – NOW THERE'S A REAL GOLD STANDARD
CM Punk pushed his luck a little too far on Raw over a week ago when he rubbed Matt Hardy up the wrong way after The Straight Edge Superstar put his brother Jeff on the shelf at Wrestlemania. Matt made him pay for his words by costing Punk the Intercontinental Championship later in the evening, but that would haunt Matt just four days later. The then United States Champion was defending his title against Shelton Benjamin in a Wrestlemania rematch, and Punk returned the favour by storming the ring and made Matt pay for doing the same to him just days before. Matt wasn't happy afterwards and went in pursuit of Punk, only to be too late as Punk escaped the building. With Punk now a Smackdown superstar following the draft, both men are expected this coming Friday. It looks like there could be trouble ahead!

The new champion, Shelton Benjamin will put his gold standard to the test when he takes on Chavo Guerrero in non title action.

COUSIN'S PATCHING THINGS UP?
Michael Shane surprised many when he walked out of Wrestlemania as the new Cruiserweight Champion, but what was more surprising was when he and his cousin, Shawn Michaels appeared to put their differences to bed. The World Heavyweight Champion stumbled across Shane last Friday and told him he was proud of him for his accomplishment at Wrestlemania, but Shane wasn't done there as he told Edge just what he thought of him. Is there going to be a family reunion?

MICKIE MAKES IT THE WEEK FROM HELL FOR THE GLAMAZON
Last week was arguably the worst of The Glamazon's life, starting with losing the Women's Championship to Victoria at Wrestlemania. She was then drafted to Smackdown just 24 hours later, and on her first Smackdown appearance last Friday, she suffered the taste of defeat against a fellow draftee in Mickie James. Will she be turning things around soon?

PLUS
The Masters of the Mat, Chris Masters & Charlie Haas made their return from suspension last week, and after securing a victory, Tommy Dreamer & Stevie Richards charged down to the ring for a revenge attack. It appears there is still bad blood between these four men. Is that the case? We'll find out this Friday night.

Matt Sydal & Johnny Jeter were on the wrong end of Masters' and Haas's win last week, and Jeter was very keen beforehand on moving towards a tag team title match. Sydal didn't share the enthusiasm, appearing to be disappointed following his failure to win the Cruiserweight Championship days earlier at Wrestlemania. Will he be in a more positive frame of mind this coming week?
CONFIRMED FOR THIS WEEK ON SMACKDOWN

Non Title Match
Chavo Guerrero vs Shelton Benjamin

Elijah Burke vs Orlando Jordan
Wheelman for James Ellsworth
Join Date: Dec 2008
Posts: 834
Points: 3
Re: WWE: A Strong Response
---
Wow, I can't wait to see Backlash, it's looking really interesting. A really good BTB, mate, with some very good ideas.
Re: WWE: A Strong Response
---
Hey mate Smackdown is looking okay both matches seem to have potential if i don't go on holiday i will check it out.
---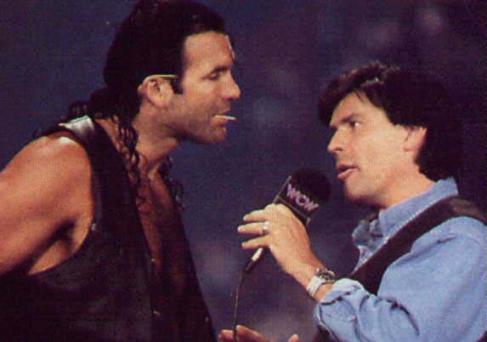 WWE.com Homepage - Smackdown Results (11th April 2008)
---
Smackdown Results
11th April 2008

Blue Cross Arena
Rochester, New York City



***VIDEO RECAP***
FROM LAST WEEK


Shawn Michaels addressing the crowd at the top of the show having retained the World Heavyweight Championship at Wrestlemania
Edge demanding a rematch against Michaels for the World Championship
Linda McMahon saying that as there is no General Manager, she will make the decision, announcing a number one contendership match between Edge & The Undertaker
The main event and The Undertaker chokeslamming Edge through an announce table and winning by count out as Michaels watches from a monitor in the back

***OPENING VIDEO***
"Rise Up"


***PYRO***
***PYRO***
***PYRO***


Linda McMahon is stood in the ring to start the show. Her music finishes playing and she says that she needs to address the audience on the ending of last week's show. She says that The Undertaker and Edge met to determine the number one contender for the World Heavyweight Championship, and that due to Edge being counted out after The Undertaker chokeslammed him through the announce table, there were some questions raised as to the outcome. She then says that first, she must tell them that following the fall through the announce table, Edge has suffered a minor injury that will see him out of action for 6-8 weeks, which gets some cheers from the crowd. She then tells us that The Undertaker did win the match, and with that said, she announces that he will meet Shawn Michaels for the World Championship at Judgment Day, getting a huge pop, but they quickly turn to boos as "Masterpiece" hits with The Masters of the Mat, Charlie Haas & Chris Masters walking down to the ring in their casual clothes, taking Linda by surprise.

The duo look very serious as Masters walks over and collects a microphone before saying that he gathers there's still no general manager, and then tells Linda that the last one they had suspended them for attacking two washed up ECW rejects several weeks ago. He then says that on their first night back last week after winning their match, they got attacked in the same way by the same two ECW thugs, yet they didn't get punished. He then tells Linda that as one of the most senior members of the company, she must surely take the same action that Regal did by suspending Dreamer & Richards. The crowd boo and Linda tells them that she supported William Regal in his decision to suspend them a few weeks back, but doesn't agree that what happened last week was anywhere near severe enough to warrant a suspension. The crowd like that, but Linda then says that to avoid things getting out of control tonight, she will tell them to leave the arena. Masters & Haas smile, but Linda then says that she's not finished as next week, the two teams will meet in this very ring to determine the new number one contenders for the WWE Tag Team Championship.

Masters smirks and tells her that's fine because not only will they get within touching distance of the tag titles, they will send Dreamer & Richards home for good. Haas laughs as Masters then drops the microphone and leaves the ring, along with Haas. Just as they walk through the curtain, Matt Hardy walks out to a huge pop with Masters' music still playing. He looks very serious indeed as he slides in to the ring and picks up the microphone Masters left. Linda looks shocked to see Matt as he gets right to the point and tells Linda that after what happened last week with CM Punk costing him the United States Championship, he is demanding a match with Punk tonight. A big pop breaks out, but Linda says that she's sure not sure if Punk is here. She then says that she saw what happened and that the moment Punk arrives, she fully intends to deal with it. Matt then says with real intention his voice, that if she doesn't deal with it, he will. "Live for the Moment" blasts out as Matt drops the microphone and walks to the back with Linda looking slightly concerned.


***CUT BACKSTAGE***


Josh Matthews is standing by, and he announces his guest to us, the new United States Champion, Shelton Benjamin. Shelton walks in to the shot with the title proudly resting on his shoulder, along with Shannon Moore. Josh congratulates him on his victory last week, but then says that it did come about in controversial circumstances. Shelton says that it doesn't matter how it came about, all the matters is he is the new United States Champion. He then says that regardless of what happened last week, the fact of the matter is he deserves to be the champion and that's all that counts. Shannon laughs, and a serious Shelton turns to the side and asks him what he's laughing at. Shannon looks surprised and says he was laughing at him, but Shelton stuns everyone by telling Moore he is worthless and he was supposed to help him win the title at Wrestlemania, but he didn't. He then tells him that a monkey could have done it, but he couldn't even do it last week either, then pushes Moore to the floor. Moore looks stunned as he sits up and then walks away with a surprised looking Matthews asking Shelton about his match with Chavo Guerrero later on. Shelton then says that tonight is the start of the future for Shelton Benjamin as he's going to prove anyone who doubts him wrong, right from the very start, getting the ball rolling tonight.


[Commercial Break]


Matt Sydal walks in to his locker room in his casual clothes, holding his travel bag with Johnny Jeter standing up from the bench as Sydal puts his bag down. Sydal says hey but he's not in particularly chirpy mood and takes his jacket off as Jeter then asks him if that's all he's got to say. Sydal turns round, still not looking cheerful as Jeter asks him just what was up with him last week in their tag match, telling him they had the chance to get up the tag team ladder before saying that their chance has now gone. Sydal doesn't seem to be interested, but he is just low key and not angry as he apologises. Jeter doesn't look happy at all and tells Sydal that he sure as hell should be sorry, they had their chance and they blew it, but corrects himself and tells Sydal he blew it. An irate Jeter looks Sydal right in the eyes and then shakes his head before storming out of the room with Sydal not seeming to care.


***VIDEO RECAP***
FROM LAST WEEK

The United States Championship match between Matt Hardy & Shelton Benjamin, ending with CM Punk racing down to the ring and costing Matt the title.


***CUT TO RINGSIDE***


***THE OPENING MATCH***

Non Title Match
Chavo Guerrero vs Shelton Benjamin

ENDING: Both men stand back up to their feet with Shelton whipping Chavo in to the corner. Chavo's back hits the pads hard as the United States Champion charges in at him for the STINGER SPLASH. . . . . Shelton leaps in to the air with Chavo stepping out of the corner to the delight of the crowd as Shelton's chest connects with the pads. He turns round looking worse for wear as Chavo drags him out of the corner and pulls Shelton's head under his arm, setting him up for a BRAIN BUSTER. . . . . Shelton reaches to the side and grabs hold of the top rope. A frustrated Chavo lets go of the hold, giving Shelton the chance to kick his opponent in the chest as he then pushes Chavo away, in to the centre of the ring.

He takes a second before running back at Chavo, but the Mexican reacts quickly, surprising Benjamin by connecting with a SPINNING HEAD SCISSORS TAKE DOWN. . . . . A pop breaks out as Chavo then stands up and walks in to the corner, then climbs to the top rope where he points to the skies, but Shelton races back up to his feet and in to the corner, jumping up in to the air and nailing Chavo with a STEP UP ENZIGURI. . . . . The echo of Shelton's boot spreads across the arena as Chavo falls down to the mat. Shelton stands back up with a look of determination on his face as Chavo slowly stands back up and walks out of the corner, but Benjamin races at him and takes him down with THE PAY DIRT. . . . . The US Champion turns over and hooks both legs for a cover. . . . . 1 . . . . . 2 . . . . . 3.


WINNER: Shelton Benjamin by pinfall @ 6.47.

AFTERMATH: "Ain't No Stoppin Me" hits to heat from the crowd as Shelton is passed his belt and raises it up in to the air, posing slightly excessively before walking to the back as Chavo sits up looking disappointed.


[Commercial Break]


***MATCH #2***

Matt Sydal vs Matt Striker

ENDING: Just as the match got going, Johnny Jeter walked down to the ring, presumably to support his friend, Matt Sydal, despite their minor problems from last week. Striker just gets in control by grounding Sydal and is able to lock in a REVERSE FIGURE FOUR LEG LOCK. . . . . Sydal tries to fight the hold with everything he's got, frustrating Striker as he hangs on in there and starts to make his way across the mat to the ropes, reaching out and grabbing the bottom rope. It's met with a big pop from the crowd, as well as a fist in to the air from Jeter on the outside. Striker doesn't look happy as he stands up, and he takes exception to Jeter's reaction by walking towards the ropes and giving him a piece of his mind. At the same time, Sydal uses the ropes to help himself back up, and as Striker turns round, he runs at Sydal, but the youngster raises his boot up in to Striker's face, sending him back out in to the centre of the ring.

Sydal takes a couple of seconds to recover before running at Striker and hitting a FEINT ENZIGURI IN TO A HEAD SCISSORS TAKEDOWN. . . . . The fans cheer again, and Sydal stands back up next to Striker as he lies across the mat and jumps in to the air for a STANDING MOONSAULT. . . . . Striker though moves to the side with Sydal hitting the mat. It takes several seconds before both men get back up to their feet, and Striker reacts quickest, swinging a right hand, but Sydal blocks it and spins Striker on a 360 degree spin and grabs him around the chest before nailing him with THE CYCLORAMA (Overhead Moonsault Slam). . . . . Cheers ring out, but Sydal races back up to his feet and drags Striker by the corner. He then climbs up to the top rope and executes a PERFECT SHOOTING STAR PRESS. . . . . He lands on Striker's chest and holds on for the cover. . . . . 1 . . . . . 2 . . . . . 3.


WINNER: Matt Sydal by pinfall @ 5.02.

AFTERMATH: Jeter gets in the ring and raises Sydal's arm, smiling widely as a confused Sydal then seems to shrug the confusion off in order to celebrate his win. He then walks in to the corner and climbs to the top rope, posing for the crowd as Jeter's look turns to distain with Sydal's back to him. Sydal steps down off the ropes and walks in to the opposite corner and past Jeter who puts on another fake smile before staring back with real menace as Sydal celebrates his victory.


***CUT BACKSTAGE***


Mickie James is getting her make up done backstage by the resident make up artist. Mickie's asked what it's like being on Smackdown, and she says that it's weird because no one knows what's going on. She then says that she did enjoy beating Beth Phoenix last week, and says it reminds her of the times she did it on Raw. We then hear a cough behind them causing them to turn round, with none other than The Glamazon stood there, not looking best pleased. She tells Mickie not to get too carried away with what happened last week as she wasn't ready for the match, saying that she only got told minutes before. She then says that she'll let Mickie off because there's no chance of it happening again, but Mickie smiles and sarcastically asks Beth if she's getting worried about her losing streak after losing the women's title at Wrestlemania. Beth just smirks, not hiding her anger well before grabbing Mickie by the hair and pulling her out of the chair. Several officials are stood in the hallway and get to the scene quickly to pull them apart. Mickie yells out at Beth, calling her crazy as the officials have difficulty keeping hold of Beth.


***CUT BACKSTAGE***


Michael Shane walks out of his locker room with the Cruiserweight Championship on his shoulder as Shawn Michaels walks down the hall with his World Championship on his. A big pop comes from the arena as the HBK walks up to his cousin. Shane stops and doesn't know what to say despite Shawn's gesture last week. Michaels tells Shane not to look worried and says that he was impressed with how he stood up to Edge last week, telling him it takes guts to stand up to someone like Edge. He then tells Shane that it looks like he has that same fire in the belly he had when he trained him all those years ago, and then says that he's proud of him for becoming a champion all by himself. Shawn offers Shane his hand, and the youngster shakes it. He then tells Shawn that he's had to time to think and admits he came to the WWE under false pretences to try and get back at him for not getting him in to the company in the first place, but then says that he knows that was wrong. He then tells the World Champion all that matters is that he's here now and says it wouldn't have been possible if it wasn't for Shawn helping a long time ago, before saying that now they're stood together, both as champions and it doesn't get much better than that. Michaels smiles and tells him he was always a good kid, but then he stops and thinks for a second. He then smiles even wider and looks at Shane before asking him how he feels about the two of them joining forces and teaming up for the first time. It brings a pop from the crowd inside the arena with Shane loving the idea as he tells Shawn it would be great. Michaels tells him he'll go see the boss and catch up with him later. Shane says okay with a big smile on his face as Michaels walks off down the hall.


[Commercial Break]


Linda McMahon is sat down in her office talking to Tazz on her leather sofa as the former Smackdown commentator has his crutches resting alongside him. Linda asks him how the leg is coming along, and he says that he's doing good and that he won't need the crutches for much longer. He then says that he hopes to be back on Smackdown permanently in the very near future, and then teases her by saying that since there's no GM, he could push the crutches to one side and step in to the job. Linda looks caught off guard before asking him if he's serious just as Shawn Michaels walks through the door. Linda stands up to greet Shawn with HBK also shaking Tazz's hand as he remains seated. Linda asks Shawn what brings him here, and asks if it's about The Undertaker. Shawn says that he's going to be ready for the dead man at Judgment Day, but he wants to talk about tonight and says that he wants to ask a favour, if it would be possible for him and Michael Shane to team up tonight. Linda seems to like the idea, saying they're family and are both champions here on Smackdown before agreeing to it. Shawn thanks her as Tazz picks up his crutches to stand up and says he has an even better idea. Both Shawn & Linda asks what it is, and Tazz says that he couldn't think of better opponents for them than the same two guys that injured his ankle, Charlie Haas & Chris Masters. Linda nods along in approval and tells Shawn it's all arranged, then offers him the best of luck as he walks out of the room. Tazz says he hopes they shut Masters up, but Linda then asks Tazz is he has time for a chat, which he says he does. They sit down again as the camera fades out.


***CUT TO RINGSIDE***


Orlando Jordan makes his entrance, followed by Elijah Burke to a pop from the crowd as he is accompanied by Layla. However, just before the referee calls for the bell, "I'm Comin" hits with Mr. Money in the Bank, MVP walking down to the ring with his briefcase as he joins Michael Cole & The Coach at the announce table, staring intensely at Burke, who has every right to look concerned. Cole asks MVP what brings him down here, and then says that this might answer his own question.


***VIDEO RECAP***
FROM LAST WEEK

Mr. Money in the Bank, MVP bragging in the ring about his victory at Wrestlemania, only for Elijah Burke to storm down to the ring and give MVP a piece of his mind before nailing him with a hard right hand.


***CUT BACK TO RINGSIDE***


MVP remains quiet and doesn't say a word at the announce table, ignoring Cole's questions and looking extremely intense as the match starts.


***MATCH #3***

Elijah Burke w/Layla vs Orlando Jordan

ENDING: Jordan hammers away at Burke in the corner with some vicious right hands, but the referee steps in between them. Jordan isn't happy as he is forced to back away, which he does reluctantly, but just as the ref steps back out of the corner, OJ steps right back in himself and goes for another right hand. Burke steps out though and lifts Jordan up and down on to his knee for an inverted atomic drop. Jordan looks in some pain as he hobbles around on the mat, and Burke doesn't waste any time in grabbing him by the wrist and whipping him in to the ropes. As Jordan comes back, Burke lifts him up in the air by the waist and absolutely plants him with a LIFTING SPINNING SIT DOWN SPINEBUSTER. . . . . Jordan's back is driven to the mat with one hell of an impact with Burke holding on for a cover. . . . . 1 . . . . . 2 . . . . . NO!. . . . .

Somehow Jordan gets his shoulder up at the very last second. Burke doesn't mess about as he stands right back up and reaches down to pull his opponent back up to his feet. He grabs him by the arm and whips him hard in to the corner with Jordan's chest hitting the pads, and that's where he stays as Burke retreats to the opposite corner to pull his knee pads down with a still silent and intense looking MVP watching on. Burke doesn't get side tracked as he races off in to the corner and drives his knees in to Jordan's back for THE ELIJAH EXPRESS. . . . . A pop breaks out from the crowd as Jordan falls back, but Burke grabs him straight away and pulls him out of the corner before nailing him with THE ELIJAH EXPERIENCE. . . . . Layla raises her arms in the air on the outside as Burke hooks the leg for the cover. . . . . 1 . . . . . 2 . . . . . 3.


WINNER: Elijah Burke by pinfall @ 6.19.

AFTERMATH: "Don't Waste My Time" hits as Burke stands up and gets his arm raised. He immediately walks over to the ropes and looks right at it MVP, making the point he's not backing away from him. The holder of the Money in the Bank contract stands up and stares right back, even more intensely as Layla gets in the ring and puts her arm round and Burke, who points at MVP before turning back and leaving ringside.


***VIDEO PROMO***

We see Josh Hayger working out in a gym and a wrestling ring, cutting to a still image at the end.

VOICEOVER: To those who have stood in his path, they bare no comparison. . . No man has challenged him whatsoever. . . He is unstoppable. . . He is undefeated. . . He is Josh Hayger, and he's coming to Friday Night Smackdown.





***CUT BACKSTAGE***


The Masters of the Mat are stood in the hallway, looking pretty pissed as Masters says that he can't believe Linda McMahon let Tazz butt in and make them compete tonight. Haas then asks Masters what he thinks Linda was talking to him about, but Masters says he doesn't care now that the two damn ECW idiots aren't in the building when The UK Pack, Paul Burchill & Harry Smith, the WWE Tag Team Champions walk down the hall and cross paths with them. Masters & Haas don't look happy to see them and Burchill asks them if they're complaining again by any chance. Masters, not best pleased, asks him what he said, and Smith says that maybe for once, they should quit whining and do their talking in the ring for a change. Masters smirks and says that's not going to be a problem because not only are they going to win tonight, they're going to do the same next week to get a shot at their titles. Masters looks satisfied with himself, and then Haas steps in, telling them once that happens, they better starting look over their shoulders because they're coming for their titles. Burchill grins and wishes them luck and he's sorry to disappoint them because the titles aren't going anywhere soon. Masters says they'll see about that before he and Haas then walk off in to the sunset. Burchill turns to Harry and asks him if he can believe those guys. Smith is about to respond as an angry Matt Hardy paces through the back and up to them. He asks them if CM Punk has arrived yet, but they say they haven't seen him. Matt says he's got no choice, he's going to have to do it the old fashioned way and carries on walking up the hall with The UK Pack saying it looks like there's going to be trouble.


[Commercial Break]


"Live for the Moment" blasts out to a huge pop as a furious Matt Hardy walks down to the ring, instantly demanding a microphone and walking back to the centre of the ring. He says everyone knows why he's out here, for one reason and one reason only, and that's CM Punk. He says everyone knows what kind of person Punk is after what he's put his brother through over the last few months, but last week Punk stuck his nose in his business and cost him the United States title and what he wants is for Punk to get his ass out here right now. The crowd goes nuts as Matt stands still waiting for him, but with no response for several seconds as Matt stares at the stage, waiting desperately for Punk to come down. Matt loses it and says that Punk's making matters worse by getting him angrier, but all of a sudden we hear Punk's voice. Matt looks around, as does the camera to spot CM Punk walking in to the crowd from the concession stands.

He has two members of security alongside with one at either side of him, and tells Matt to give it a rest and says that the voice of the truth has arrived. He says that Matt must have a short memory because it seems he's forgot just who cost who the Intercontinental Championship over a week ago, then asks Matt if that actually slipped his mind or if he is that stupid. Matt walks to the ropes and says that he was just giving Punk what he had coming to him for everything he put Jeff through, but Punk cuts in and tells Matt that he's a hypocrite, then tells the fans the same and that Matt seems to forget that he did the exact same thing to him, and what he did last Friday was just retribution in its simplest form. The crowd get on Punk's back and they start booing with some fans close by yelling insults at him as the security officers try and keep them away.

Punk carries on and says that he should have known better as it seems that the fans here on Smackdown are just as naïve as those on Raw as they support Matt's hypocrisy just like they supported Jeff for his previous addictions and abuse. Matt shouts out at Punk not to bring Jeff in to it, but Punk says there's a real similarity between the brothers, saying Matt's a hot head while Jeff is a pot head. Matt climbs through the ropes and jumps to the floor below, walking over to the barricade, but the security officers on the floor don't let him climb over. Punk grins and says to Matt that Jeff is nothing better than an addict, then asks him if he asks him if he truly supports Jeff for all his wrong doings or if it's just blind loyalty. Matt tries to wriggle free from the security workers, but they hold on tight as Punk then says that Matt is powerless, just like Jeff as he lies at home resting his head and feeding his habit, but Linda McMahon then walks out to the stage and tells Punk to be quiet.

Punk seems angered by Linda's presence and says that she understands why Matt is angry, but says this is why she was going to deal with it. She then says that both of them are in the wrong for this, but tells Punk that he is a disgrace to the delight of the fans, but he cuts Linda off and says that she is a disgrace for employing someone of Jeff's reputation. Linda gets angry and says that she's heard enough of him for one night and says she doesn't need to justify an employee's position, but says that if there was a problem with Jeff, he wouldn't be an employee. Punk then says maybe she should check that since Jeff's at home doing god knows what since he put him on the shelf at Wrestlemania. Linda says once again that Jeff isn't a problem, but he (Punk) is quickly becoming one, and then says she is going to give him a problem tonight. Punk stays quiet as both he and Matt listen as Linda says that later on tonight, CM Punk will be in action against the man who will be competing for the World Heavyweight Championship at Judgment Day, The Undertaker. A massive pop breaks out as Punk looks absolutely stunned while security let go of a satisfied looking Matt Hardy. The camera zooms in on a pissed CM Punk as we go to commercial.


[Commercial Break]


***VIDEO PROMO***
"Break The Walls Down"





***CUT TO RINGSIDE***


***MATCH #4***

Shawn Michaels & Michael Shane vs The Masters of the Mat (Charlie Haas & Chris Masters)

ENDING: Haas pulls a groggy looking Shane back up to his feet and whips the Cruiserweight Champion in to the ropes, but as Shane comes back, he shocks Haas as he slides through his legs. Shane hurries back up, and Haas turns round with Shane looking to connect with a right hand, but Haas ducks it, then grabs him around the waist and plants him with a BRIDGING GERMAN SUPLEX. . . . . Haas holds on for dear life as the ref counts Shane's shoulders. . . . . 1 . . . . . 2 . . . . . The resilient youngster gets a shoulder up, leaving Haas shocked and frustrated. The angry mat technician stands back up and pulls his straps down and stomps his feet, urging Shane back up, and slowly he makes his way back up to his feet. Haas grabs him straight away and lifts him up for THE OLYMPIC SLAM. . . . . But as soon as he gets him up, Shane drops down and lands on his feet, then pulls a stunned Haas in to his body and grabs his leg, taking him down with a LEG HOOK DDT. . . . .

A big pop comes from the crowd as Shane goes for the cover. . . . . 1 . . . . . 2 . . . . . NO!. . . . . Masters breaks it up, racing in to the ring and stomping Shane on the back of the head. Michaels goes to get in the ring, but the ref warns Masters and gets him out quickly. With Michaels and the crowd encouraging Shane, he crawls across the mat towards his partner, as does Haas, and both make the tag with Michaels and Masters racing in to the ring. HBK charges at Masters and takes him down with clothesline, and then another with Masters getting up right away. HBK then grabs him by the wrist and whips him in to the corner, then follows in for a hard clothesline to the upper chest. He backs away from the corner as Masters staggers out, then hits The Masterpiece with an inverted atomic drop. The World Champion doesn't waste any time in turning back to run in to the ropes and come back to nail Masters with a FLYING FOREARM. . . . .

The crowd go wild as HBK then flips up and walks in to the corner and climbs up to the top rope. Haas panics on the apron and climbs through the ropes and runs towards Michaels, but HBK thinks fast and jumps down, nailing Haas with a DOUBLE AXE HANDLE. . . . . Shane picks himself back up on the apron as the referee checks on Haas with Masters also standing back up slowly. Michaels looks at Shane and tells him to come in the ring as they stand in adjacent corners, then nods at him with Shane smiling, seeming to know what his cousin means. As Masters stands back up, they both explode out of their corners and nail him with a SYNCHRONISED SUPER KICK. . . . . Masters just falls back to the mat with Shane retreating to his corner as Michaels drops to his knees to make the cover with the ref turning round to count the fall. . . . . 1 . . . . . 2 . . . . . 3.


WINNER: Shawn Michaels & Michael Shane by pinfall @ 7.50.

AFTERMATH: "Sexy Boy" blasts out to a big pop as Haas comes round on the outside to see Michaels & Shane hugging in the middle of the ring with HBK then raising his cousin's arm in the air. They continue to pose for the crowd as Haas then reaches inside and pulls Masters out of the ring and helps him to the back with the crowd eating up Michaels & Shane.


[Commercial Break]


***THE MAIN EVENT***

The Undertaker vs CM Punk

ENDING: Punk makes his way back up to his feet with Taker lying in wait, ready to pounce, but he gets ahead of himself and bends down to help Punk up. He then swings a right hand at him, but Punk blocks it and unloads on him with a series of hard martial arts kick to the chest. It results in Taker dropping to his knees and clutching his chest with Punk backing up in to the ropes and running back at the dead man, nailing him with a SHINING WIZARD. . . . . The arrogant addition to Smackdown's roster rushes to cover Taker as he urges the referee to make the count, which he does. . . . . 1 . . . . . 2 . . . . . Punk sits back up looking frustrated, but not shocked at all.

He then makes his way back up to a vertical base and drags Taker towards the corner, then shifts back in to the corner and goes for a SPLIT LEG MOONSAULT OFF THE ROPES. . . . . BUT NO, TAKER GETS HIS KNEES UP, DRIVING THEM IN TO PUNK'S CHEST. . . . . The crowd sure enjoyed that as Punk hits the deck, clutching his chest as the phenom takes his time in standing back up. He then reaches down and pulls The Straight Edge Superstar back up to his feet and scoops him up on to his shoulder and then lets go, dropping Punk's head on to the turnbuckle pads for THE SNAKE EYES. . . . . Punk's head bounces back off the pads as Taker turns back and runs the ropes, comes back at Punk, but he shocks Taker by exploding with a SPINNING WHEEL KICK. . . . . Gasps come from the crowd as no one saw that coming.

Both men stay down for several seconds, and it's Punk who gets up first, but the groggy superstar leans back in to the ropes and turns his head back. He then pulls himself under the bottom rope and walks by the announce table up to Justin Roberts. He reaches past him and grabs a steel chair as Taker gets up in the ring. Punk then turns back with the crowd booing as he slides back in the ring with Taker's back to him. Punk raises the chair up, ready to swing it, and as the dead man turns, he ducks the shot and grabs Punk around the throat for a CHOKESLAM. . . . . The fans cheer, but Punk still has the chair in his possession and is able to drive it in to Taker's stomach, forcing the grip to be released with Punk then driving the chair in to the dead man's skull, causing the referee to disqualify Punk.


WINNER: The Undertaker by DQ @ 8.37.

AFTERMATH: Punk gets booed as Taker remains on the mat, but Matt Hardy charges down the aisle, letting his anger get the better of him as he slides in to the ring, but runs right in to a vicious chair shot from Punk. More boos ring out as Punk looks down with a sick smile on his face, but he then sees Shawn Michaels walking out to the stage. With Punk's eyes now on HBK, he sees Michaels stop dead, thinking he's scared him off walking down to the ring, but it's because The Undertaker is back up right behind him. Michaels grins and gestures at Punk to turn round, which he slowly does to see the dead man standing there. Taker grabs him around the throat and chokeslams him down to the mat with the chair falling out of his hand too. Taker turns to see HBK at the top of the stage and they stare at each other with a look of mutual respect as Smackdown comes to a close with "Deadman's Symphony" playing.


[END OF SHOW]


QUICK RESULTS
Shelton Benjamin df. Chavo Guerrero
Matt Sydal df. Matt Striker
Elijah Burke df. Orlando Jordan
Shawn Michaels & Michael Shane df. The Masters of the Mat
The Undertaker df. CM Punk


DARK MATCH
Ron Killings df. Nic Nemeth


CONFIRMED FOR NEXT WEEK IN JAPAN

Number One Contendership Match for the WWE Tag Team Championship
The ECW Originals (Tommy Dreamer & Stevie Richards) vs The Masters of the Mat (Charlie Haas & Chris Masters)


CONFIRMED FOR JUDGMENT DAY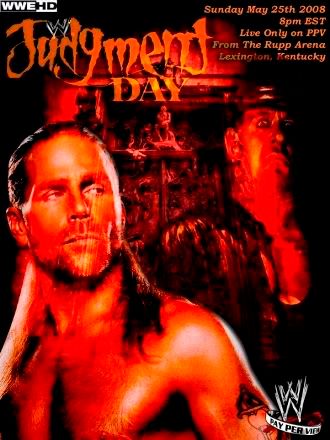 Theme Song
"Take It All" by Zididada

WORLD HEAVYWEIGHT CHAMPIONSHIP
Shawn Michaels (c) vs The Undertaker



---
Last edited by Nige™; 04-01-2009 at

06:32 PM

.
Re: WWE: A Strong Response
---
SMACKDOWN REVIEW
BYSC2004

>>> Okay mate, so you know by now that I'm not Linda McMahon's biggest fan and there is no way in hell her microphone work could carry that entire segment IMO, even though we had some great talker interrupting her. She has zero charisma and the crowd is always dead when she's in the ring. I hope you name a new GM soon. As for the Edge announcement, it's brave. 6 - 8 weeks without the best heel in the business on the show will be tough. He will be missed. As for the overall segment, well it was strange not to have big names come out. The Masters of the mat part seemed to low key to warrant screen time at the start of the broadcast. The Matt hardy interruption was better. I liked how intense Hardy was and it set up a storyline that should run the length of the show. The tag title match up announcement isn't a bid deal, but the match itself should be physical next week. Probably the most low key opening segment I've seen from you. It wasn't badly written, it just wasn't exciting. I think Linda and the lack of a top guy, top feud was the problem.

>>> I'm glad you threw in another segment before the commercial break as the opening promo was quite short. This segment was short, sweet and cut to chase. I liked the drama and intensity shown by Jeter, which was in stark contrast to Sydal's subdued presence. This storyline could be a diamond in the rough!

>>> The finish was fast and furious. Great energy captured in your writing. Shelton needed the win here after looking venerable and near defeat last week in his match up with Hardy. I can't say as I've ever been a Chavo Guerrero fan, but he looked good in defeat here.

>>> Two matches back to back, interesting. Even though you had them separated by commercial, it seems odd, but that doesn't mean I'm against it. This, much like the opener had great energy and the finish was fun. The shooting star press is always a formidable sight. The real event here of course was the aftermath with Jeter showing he has more faces than Mount Rushmore.

>>> I never spot spelling or grammar mistakes in your show, so this is a treat "Mickie James is getting her make up down backstage by the resident make up artist" HEHE. This was a fun segment. I'm a fan of both divas. I liked how you broke up the conflict before it became a full blown brawl, that was smart. This feud has been done to death in real life, so I hope you can inject some life into it over the coming weeks.

>>> Sweet segment, a little soppy, I think reading my BTB is rubbing off on you. LOL. I'm kidding of course. This was a well constructed segment with back-story and heart. I don't know if I'm willing to believe Shane has turned over a new leaf, but I actually hope he has. The idea of HBK and Shane teaming up is cool, though maybe it's a little to soon and I'd like to see more of a reason behind them wanting to or having to team up.

>>> G-wiz another backstage segment, you're getting as bad as me for it. HA. I'm not complaining, you know how much of a promo whore I am. HA. Nice tease here. Tazz as GM, I'd mark out for it. Okay so HBL get's a tag match, but I mean there is no reason for this match other than the fact HBK wants to team with his cousin. Anyway, you made seem like the crowd are begging for these two to team up, so I guess I'll buy into it as a big deal, but only just mind!!! HA

>>> Nice victory for Burke, who's push seems to be going into overdrive. The feud between Burke and MVP is being built slowly and I like how you've not resorted to violence. This so far has been a war of words, which is a refreshing change.

>>> The Masters of the mat are getting some major screen time tonight. The verbal interaction between The Masters of the Mat and the UK Pack was fun. A lot of ego's involved and it was funny watching the two teams blow off steam. The best part of this whole segment was the CM Punk tease at the end. I love those attention grabbing few seconds before commercials, it's one sign of a great writer.

>>> Okay, here I go!!! This promo was great up until the point Linda came out. Punk's line about Jeff being a pot head and Matt being a hot head was a bona fide classic. Matt showed intensity, anger and frustration whilst Punk played the cocky, self righteous, calm and collected heel. Just brilliant. But then Linda ruined it. Now I'm not going into what I said earlier about her being sh*t on the stick and having zero personality. The problem here is you actually tried to get us believe she could sell pissed off and quite frankly she can't! The biggest problem I had though was the announcement of Punk VS Taker this late in the show, I mean you got to admit that's a booking error. A match of this calibre should be announced right off the bat and this promo would of worked much better at the start of the show than it does here.

>>> What can I say, I was so wrong it hurts. I thought you were trying to trick us and you'd have Shane stab HBK in the back here. In saying that, this wouldn't of been the best time to do it, so maybe that may still happen. This loss, does it hurt Haas and Masters??? After all they have that big tag match next week and seemed to be on their way up. Reminiscent of Miz and Morrison being jobbed out to DX, but for no good reason. Fun match though.

>>> Kind of saw the finish coming and I can't knock you, It was the only logical way to go. Though Taker has won his last two matches, he hasn't pinned wither opponent. To be fair to you, you don't need to push someone like Taker to make him look strong going into a world title match. Punk looked great up until the choke slam, didn't hurt him though. The mutual respect gimmick will work a treat in the HBL, Taker feud.

OVERALL: Well I don't know really. Correct me if I'm wrong, but did you drastically change up your layout. It's just normally your shows are so well balanced, but this show seems quite the opposite with matches running together and promo's running together. I wish you'd get rid of Linda, she's just killing the show for me if I'm honest about it she ruined to promos tonight! The matches were strong, but the main event was booked to late in the show and I didn't get why the Masters of the Mat got jobbed out to HBK and Michael Shane. There are some interesting stuff brewing between Sydal and Jeter as well as Beth and Mickie. I'm also liking the MVP, Burke and Punk, Hardy feuds. Also, once you get into the Taker, Michaels JD build, things should pick up. This was good by any standards, but it wasn't as good as some of the more recent editions of SD.
---
Re: WWE: A Strong Response
---


You pointed out the Edge injury too, and there's a reason for that as well as Jericho & Umaga amongst others being out, plus several guys from Raw. You'll find out why in some news tidbits that will be posted in the next few days or sooner.








Re: WWE: A Strong Response
---
MICHAELS TO FACE HIS JUDGMENT DAY?
It was confirmed last night on Friday Night Smackdown by Linda McMahon that The Undertaker will receive his shot at Shawn Michaels' World Heavyweight Championship in six weeks time at Judgment Day.

The dead man defeated Edge just over a week ago to become the number one contender, and we now know that the huge championship match between two true greats will take place on Smackdown's next brand exclusive pay-per-view, live from the Rupp Arena in Lexington, Kentucky. It sure promises to be one hell of a night.
CENA TO STAR IN NEW WWE FILM & LATEST BACKSTAGE NEWS!
The WWE have released confirmation of the next WWE Film, and it will star the lead role from The Marine, John Cena.

Cena will start filming in around six weeks, and it is believed that he will be absent from Raw for the entirety of the production as it will be filmed in Europe. It is thought that the aim of the film is to increase the popularity of the WWE and Cena outside of the States, and that Cena is the right man to be at the forefront of it. Full details of his role are yet to be released, but the film is thought to be aimed at a younger audience with a "PG" rating.

It is believed that Cena will wrap up his WWE schedule after Backlash, where it is all but confirmed he will take on Kenny Dykstra. It looks possible that Cena's time off could play a part in the storyline to give Dykstra an extra push up the ladder. Creative are very high on the youngster, and plans are in place for him to be involved in a major role going in to Summerslam, the expected time of Cena's return.

The Big Show is expected to make his much anticipated return to the company after re-signing over six months ago. The powers that be have waited for the right time to bring him in with the storyline being set up to increase the impact of his return. It has also given him the chance to get himself in a far better condition for his return to television.

News of Christian Cage's decision to extend his TNA deal or jump ship back to the WWE have gone quiet as of late. It appears that Cage is keeping his thoughts under wraps for now. It might just be that he has already reached a decision and signed with the WWE, but they are keeping it hush hush for a shocking return. If it is the case that he does return, you can assume that Tomko will be alongside him.

Rumours of Mr. Kennedy returning to cost Randy Orton the WWE Championship at Backlash after being punted in the head after Wrestlemania are way off the mark. Kennedy suffered a minor injury during the Money in the Bank Ladder match the night before, and it was seen as the perfect way to allow him time off as well as setting up Orton's aggressive streak in his attempt to regain the WWE Championship.

On other injury news, niggling injuries to Jeff Hardy, Bobby Lashley & Rey Mysterio will keep them out of action until after Backlash. Smackdown has also been hit by several injuries to big names. Chris Jericho's knee problem is slightly more serious than first thought, but Umaga's shoulder injury isn't as severe as it was when it was originally diagnosed.

Edge has been taken off screen for a while to let some niggling injuries heel, but is thought that some of them could work through the pain. Creative though have asked for the chance to develop younger stars like Kofi Kingston, Cody Rhodes, Kenny Dykstra, Matt Sydal, Johnny Jeter, Michael Shane, Elijah Burke, Ted DiBiase Jr, John Morrison & The Miz. It looks as if the "injuries" could well be convenient as these younger stars get some time to prove themselves.

Many have been impressed with the debut of Ted DiBiase Jr in particular since his debut a couple of weeks ago. He is seen as one who could well be a big name very soon if he carries on in the way he is going. It is also said that he carries himself very well backstage too, giving himself an even greater chance of rising up the Raw ladder.

With Jamie Noble injuring his neck at Wrestlemania, Kid Kash will step in to a singles role for the time being, allowing The Masters of the Mat to move in to a prominent role on Smackdown. Creative have been impressed with the how Chris Masters & Charlie Haas have handled their opportunity, and it is believed that they will feature heavily on Smackdown in the next few months.

A lot of names are impressing in FCW, pushing themselves towards a call up to the main roster. The Empire (Stu Sanders, Drew McIntyre & Katie Lea) are at the top of that list as they are making a big impression in Florida. With Nigel Smith, the Head of Creative hailing from the UK and the same home town as Sanders, there is added belief that they will be called up and given a serious push.
Happy New Year to everyone, even those outside the UK!
---
Last edited by Nige™; 01-24-2009 at

04:36 PM

.
Re: WWE: A Strong Response
---
D-K-L's Smackdown Review

Linda in the ring to start the show isn't the best way to kick off the show, but I guess some things had to be addressed. I thought for a minute there she was going to reverse the decision or put Edge in the JD match because of the table spot last week, but Edge out is a surprise. Edge is a top heel but you must have your reasons and with all these injuries it allows the youngsters to shine. Having Masters and Haas come out makes them look quite important with it being the opening segment and all, and the match next week should be pretty good. Hardy coming down was interesting, coming down like that really showed his intensity and it allowed you to cover a number of feuds in one promo. Decent promo.

Very good interview with Shelton, it's good to see him get some mic time after his title win last week. I liked what he had to say but him pushing down Moore was a little surprising, I think this alliance should last a little longer tbh as they haven't been togther that long and Moore makes a good little sidekick, but I guess you think it isn't working out.

Another interesting segment with Jeter and Sydal. These promos are doing a lot for their characters and it's good they are getting this attention. I don't know what is going to happen with this storyline, but I think they'll come out of it looking good.

Good win for Shelton, he needed a good win after just winning the title. He looked impressive here and his title reign should be a good one. I wonder if Shannon Moore will come back to Shelton's first challenger.

Impressive win for Sydal as well, I wasn't sure which way this was going to go with him being quite subdued at the moment. The Cyclorama and SSP are always good to see. The aftermath was great with Jeter facial expressions, i'm looking forward to seeing this storyline develop further.

This was a good little segment with Mickie and Beth. This isn't over yet by the looks of it. Mickie's comment about Beth being on a little losing streak was good, I remember when I had Phoenix on a long losing streak in my old WWE thread, it didn't come off very well! I liked how it was split up too. Phoenix will most probably come out on top next time.

Another interesting segment here. This was a nice set up for the match later and it had a good feeling about it with them being family, and the idea of them teaming is cool. Teaming with HBK will do a lot for Shane, but i'm just wondering if he really has changed.

Three segments in a row is a little unusual for you. I liked this segment, and it looks like a new GM will be announced soon which is good. Tazz is cool and makes me laugh, not sure about him being GM though, I think i'd like it. I'm not sure if he will though, seems a little too obvious for you now, would've thought you'd announce a new GM without hinting before. Good to see the match is official too, seeing their opponents, I wouldn't be surprised if Shane turns back heel.

Good win for Elijah Burke, I'm glad he's getting a push, but i'm still not sure about his face turn though, I love the cocky Burke. Good to see his two awesome finishers too. This feud looks like it will be very good.

This was another pretty good segment, i kinda makes it obvious that it will be them who wins next week though. This was a very well written segment though and I liked the UK Pack talking about how much they complain. Hardy appearing again was cool to remind us he's after Punk.

This was a really great promo. Punk was great on the mic, I loved what how he kept winding up Hardy, and he sounded like Jericho for a while there going on about hypocricy. Punk's line about the Hardy's being similar was awesome, and I can just imagine that coming off really well. I liked how you had security stop Hardy from getting to Punk, really showed hus anger but allowed Punk to go on. Linda coming out I think was a pretty good decision as we didn't need to see a brawl between them and it couldn't really end another way without someone coming out. The match announcement is huge, can understand why it was left so long though as Punk's shock would be good to see.

Good match here with Shane and HBK picking up the win. Thought Shane might turn on him, but we don't need that feud with the HBK/Taker coming up, and that deserves a huge build. This does wonders for Shane as well. I hope the focus will be all on that though as we get closer to JD. Masters and Haas losing doesn't effect them too much considering who they lost to, and they will regain some credibility next week when they win the title shot i'm sure.

The main event is a match I would love to see, and I think ending it with a DQ was the right thing to do as neither can really afford another loss, and we don't need to see Hardy costing him again. The aftermath was good too, the chair shot will only make Hardy angrier and Punk won't be too happy either after he chokeslam. Nice to see HBK come out as well to give his feud with Taker some focus tonight.

Overall Nige it was a good show, not as good as previous shows as you probably know but it was a very enjoyable show, with some interesting storylines starting. I'm looking forward to next week. BTW happy new year mate, hope you had a good night last night!
Re: WWE: A Strong Response
---
Shawn Michaels vs The Undertaker for Judgment Day should be off the hook to be honest.

All the news seemed good and well i am not trying to be an ass but it seemed as if heaps of people are "injured". Is this because you had no plans for them or because you need them injured for certain angles??? Just curious really.
---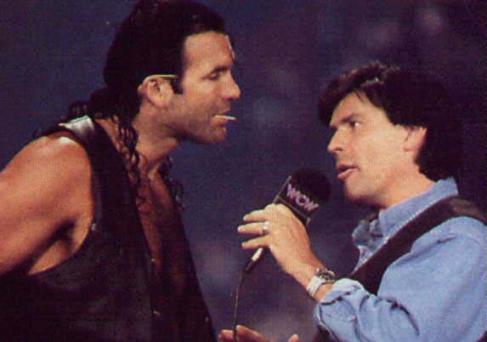 Re: WWE: A Strong Response
---
Quote:
Creative though have asked for the chance to develop younger stars like Kofi Kingston, Cody Rhodes, Kenny Dykstra, Matt
Sydal, Johnny Jeter, Michael Shane, Elijah Burke, Ted DiBiase Jr, John Morrison & The Miz. It looks as if the "injuries" could well
be convenient as these younger stars get some time to prove themselves.
I guess you skimmed this part!
I'm leaving some guys out for a bit to give younger guys a chance so i can develop them and have a more equal roster to play with. I was going to go with a steroid bust, but decided in favour of the injury angle.
Posting Rules

You may not post new threads

You may not post replies

You may not post attachments

You may not edit your posts

---

HTML code is Off

---