Re: WWE: A Strong Response
---
I've only really started to take notice of the FCW shows you produce, but I just want to give my opinion on them.

I think they're a great tool, for building people up before shipping them to RAW or Smackdown. It really gives a description of each wrestler and their character.

I don't know an awful lot of the stars in FCW though, but it's enjoyable reading a show with fresh, new characters.

I just want to say keep up the good work Nige.
Re: WWE: A Strong Response
---
What I Liked
Wilson and Hart getting a chance to become tag champs.
The DiBiase brothers are awesomeness anything with them at the moment I love.
Love The Emipire
Television championship qualifying matches. Makes mid card kind of thing more interesting.
The Empire winning was probably my favorite part of the show even though I like Wilson and Hart as well.
What I Didn't Like
DiBiase brothers losing to the Badstreet Boys.
Brie Bella jobbing to Roucka
Okay mate so my reviews for your weekly shows will be proper reviews and not like this I just thought I would leave some comments on FCW. Now I know I have said this before but I 100 % intend to start reviewing All your shows for now on
---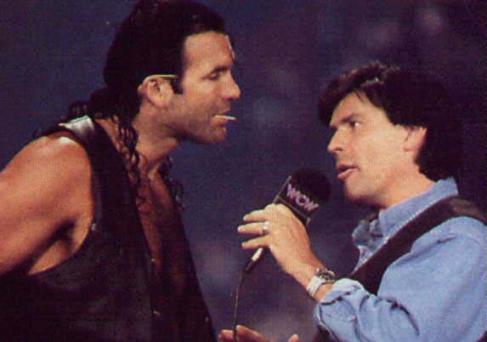 Re: WWE: A Strong Response
---
Cheers for those comments man. The debut of The Badstreet Boys meant that The DiBiase Brothers had to lose the match, and they have been more like background guys behind Ted Jr before he got fired. This was their first night on their own, as they said in their promo. Both teams will be developing together, it's just the start for both of them.

Brie Bella's position on Smackdown IRL was going to influence some people, but don't forget this thread is about 8 months behind. Roucka won the number one contendership the week before and needs to build momentum. There aren't a lot of divas on the roster, so the options are far more limited. I'm not that interested in pushing Brie right now, and i haven't all the way through the time i've been writing FCW, where i have with Roucka. If you've not seen previous shows, it's obvious that you would be having the thoughts that you are.

Without going too far, i love The Empire too. It's not because they're British or because Stu Sanders is from Preston like me. The UK relevance is a big factor as i can push that as a main part of their character, and there's the Katie Lea influence too. They have a big part to play in this thread in the near future.
Re: WWE: A Strong Response
---
Hey Nige, the FCW results look pretty good again. I have to say I like the tag team of the badstreet boys, I've seen a bit of York and Matthews in the past and they look like a very talented team, and MNM were one of my favourite tag teams so I've always like Matthews. Roucka keeping up her momentum is good too, but hopefully she won't be taking the title off Shantelle. And as I said I like James Reiher as the world champion, and the title match next week should be good. The qualifying matches are also a good idea and having the final on Raw is great for FCW. The Empire are also looking impressive in this and them winning the belts is cool. Anyway you are doing well in building these talents up and everything seems to be developing nicely. Keep it up mate.
Regularly Beating Up James Ellsworth
Join Date: Dec 2006
Location: Boston, MA
Posts: 3,160
Points: 1,221
Re: WWE: A Strong Response
---
Heyman Deciple's Smackdown Review



Hey Nige sorry about not being that active lately but anyway on with the review.

Shawn-Edge-Linda: Dear god not Linda. Anyway this was a very good way to start the show with Shawn's emotional promo followed by Edge actually giving Shawn a little respect followed up by his demand for a rematch and Linda making tonight's main event of Edge Vs. the Undertaker, which should be good.

Shawn-Michael Shane: Nice little segment here between the cousins. I liked Shawn's line about not wanting to give anything to Michael Shane about wanting his cousin to earn it and Shane's reaction was really good.

Linda-Mickie-Estrada: This was good as it sets up a Women's match for later and Estrada gets put in his place by Linda.

Killings Vs. Jordan: Solid match and a nice win for Ron Killings.

Mickie Vs. Beth: Good divas action I'm more of a Beth fan so I was rooting for her but still a good win for Mickie James.

Sydal-Jeter: I liked how Matt Sydal seemed all depressed over what happened at WrestleMania.

Matt Hardy Interview: Nice interview here which hypes up the U.S. Title rematch between Matt and Shelton Benjamin for later in the show.

Masters & Haas Vs. Sydal & Jeter: It was good seeing Burchill and Harry Smith at the announcer's table. Nice win for Charlie Haas and Chris Masters, Haas in particular looked really impressive. The after match attack on Haas and Masters by Tommy Dreamer and Stevie Richards was good too.

Edge-Michael Shane: Solid segment here with Michael Shane actually standing up for himself, which I liked.

MVP-Burke: I really enjoyed this as MVP looked good in his MITB victory promo and out comes Elijah Burke who came out of this looking very strong. I approve.

Matt Hardy Vs. Shelton Benjamin: Holy swerves bat man. I did not see that coming. Shelton Benjamin actually regains the U.S. Title thanks to interference from CM Punk.

Punk-Matt Hardy: Good interview with CM Punk explaining things and Matt Hardy's reaction to Punk leaving for some reason I found to be very funny.

Undertaker Vs. Edge: Good main event, the choke slam through the table was good. Too bad this ended on a count out but it was the right decision, as it didn't make Edge look too weak coming out of WrestleMania. Plus Shawn Vs. Undertaker will be awesome of course Edge could always work his way back in somehow. It should be interesting to see where things are going.

Good show Nige, I give it a 9 out of 10.
---
Not currently watching WWE... I refuse to continue to be part of the problem by supporting something I do not enjoy.
To get my PROFESSIONAL WRESTLING fix, I am currently spending my money on independent wrestling and listening to the following podcasts:
Solomonster Sounds Off
Wrestling Soup
Don Tony & Kevin Castle
WWE.com - Television - Raw (Preview - 7th April 2008)
---
RAW Preview
7th April 2008

Myriad Arena
Oklahoma City, Oklahoma
THE REMATCH IS SET
The entire wrestling world was waiting to see how Randy Orton would react to losing the WWE Championship going in to Raw last Monday night. It turned out as we expected, not well! As soon as the first match was over, The Legend Killer stormed down to the ring, barging past Mr. Money in the Bank, MVP on the way. The former WWE Champion entered the ring as MVP's opponent, Mr. Kennedy started to come round after the loss, but Orton stunned everyone by punting him in the head. During the break, Kennedy was attended to by medics who then stretchered him to the back as Orton demanded to be given his rematch later that night.

It wasn't that simple, as Eric Bischoff told the inpatient third generation superstar, telling him he would have to wait until Backlash to get his hands on the new champion, Kane. However, he was given the chance to step inside the ring with the monster at the same time as Bischoff put them in a tag team match to take on the Smackdown duo of The Undertaker, and the World Heavyweight Champion, Shawn Michaels. Orton believed he was coasting to victory, but he soon got carried away with himself, leading to him receiving a chokeslam from "The Big Red Machine" Kane. Is this a sign of things to come, or will The Legend Killer pick himself up as he heads to Raw without the WWE title that he became accustomed to?

ONE NIGHT STAND, WHAT ONE NIGHT STAND? EVOLUTION ARE HERE TO STAY
When Batista & Ric Flair came to the aid of Triple H and reform Evolution at Wrestlemania to take on The McMahon's, we all thought it would be for one night only. However, that all changed last week, thanks to the WWE Draft. Earlier in the evening, The Nature Boy was drafted to Raw, and in the main event, we saw Smackdown's Batista & Raw's JBL battle it out for the last draft pick. With Shane O Mac injured, it was left to Mr. McMahon himself to try and help his other son to victory, and that he did, but it must be something he regrets right now.

Spotting the danger to JBL, Vince entered the ring with a steel chair, only for Batista to tear him in half with a spear and subsequently steal the chair. The chair shot that followed did more damage to JBL and his family than initially first thought as they will have no choice but to deal with the fact Batista was drafted to Raw and that Evolution will be around for a lot longer than everyone thought. It seems that there may be trouble ahead!

WE HAVE A NEW INTERCONTINENTAL CHAMPION
A bolt out of the blue hit Raw last Monday night when Eric Bischoff sprung a surprise title defence on the then Intercontinental Champion, CM Punk. Forced in to a four team elimination match, Punk and his partner, Colt Cabana fought their way past two Smackdown teams, leaving them with just Kofi Kingston & Cody Rhodes. However, an argument earlier in the evening came back to haunt Punk as Matt Hardy shocked us all with his presence and gave Punk his first taste of the Twist of Fate to the delight of the fans in attendance. Kofi was able to capitalise and win the Intercontinental Championship to the shock of everyone watching, including his own partner. Cody didn't know what to make of the difficult situation, but maybe things will become clearer this Monday night in Oklahoma City with Punk now part of the Smackdown roster following his draft.

NEW FACES TO BE SEEN
It's fair to say that Raw lost some big names in the draft last week in the shape of Chris Jericho, CM Punk & Elijah Burke, but the "A" show will be welcoming Batista, Ric Flair, Kenny Dykstra & Finlay amongst others this week. Dykstra had a brief run in with John Cena last week, maybe this arrogant young superstar believes he has one bright future on Monday nights.

REGAL HAS A DECISION TO MAKE
Arguably the most controversial draft last week was that of Smackdown General Manager, William Regal. It appears that Regal will not be able to return to that post, leaving him open to the offer from Eric Bischoff to become his Executive Assistant. The Raw Head of Authority wants an answer this week from the much travelled Englishman, but will he get the one he wants to hear?

CHAMPS LOSE OUT AGAIN!
The World Tag Team Champions, Paul London & Brian Kendrick haven't been at their best in recent weeks, and last Monday night they went head to head with Smackdown's tag champs, The UK Pack. The British duo were able to earn two draft picks for their brand while at the same time, defeating Raw's champs on their home turf for the second time in a month. Surely the high fliers will be out to prove a point after another setback.

THE MILLION DOLLAR SON MAKES HIS MARK
Ted DiBiase had a busy Wrestlemania weekend, being inducted in to the WWE Hall of Fame, but he wasn't done there. He shocked the thousands of fans crammed in to The Orlando Arena last week to introduce his son, Ted DiBiase Jr, along with "The Million Dollar Woman" Maryse to them. He wasn't done there as he presented his son with the Million Dollar Championship, and Ted Jr didn't hesitate in putting it on the line in his first WWE appearance. He breezed past Funaki to retain the title and earn Raw the draft pick of William Regal. This youngster looks like a chip off the old block, and you have to wonder if he will be just a big a name as his dad. What's next for the Million Dollar Champion on his WWE journey?

THE GLAMAZON SAYS HER GOODBYES TO NATALYA & THE WOMEN'S CHAMPIONSHIP
There was more than just one controversial draft pick last Monday as we saw Raw divas, Mickie James & Beth Phoenix head for pastures new on Smackdown. It came as a huge shock to Mickie and some of the other divas, but it was a source of amusement for The Glamazon & Natalya Neidhart. Together they have been inseparable since Natalya helped Beth retain her Womens Championship against Victoria back in February, but she was powerless to stop Victoria taking the title at Wrestlemania. With The Glamazon following Mickie in a move sure not to go down well with Natalya, where does this leave the state of the divas division?
Re: WWE: A Strong Response
---
Hey Nige, preview looks really nice mate and as i sad previously i really am going to make an effort to keep up with this thread from now on. I don't know if i have told you previously but MVP as MITB absolutely rules. Anyway show looks good nothing really stands out as something i must see compared to the rest because at this stage it all seems pretty compelling. Weird you didn't announce any matches though
---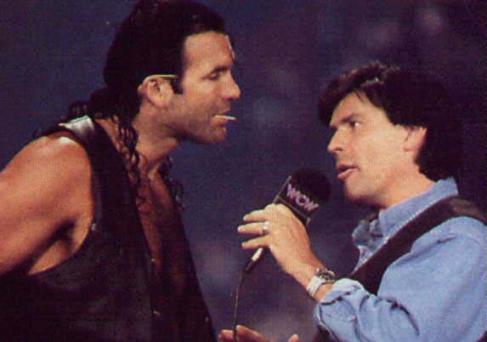 Asking JAMES ELLSWORTH for Wrestling Advice
Join Date: Oct 2007
Location: Australia
Posts: 357
Points: 0
Re: WWE: A Strong Response
---
Hey Nige, dropping in for the first time in a while, and Raw is looking good. I love the Kane and Randy Orton feud that you have going on, and also the McMahons up against the reunited Evolution. I love Regal as both an authority figure and a wrestler, so whichever way you go with him, I will enjoy it. I loved the Hardy vs. Punk feud, and now that it is Matt Hardy vs. Punk, it is my thread all over again
. Anyways, as I said, Raw is looking great, and expect a review from me once it is up.
---
Yeboi.
WWE.com HOMEPAGE - Raw Results (7th April 2008)
---
RAW Results
7th April 2008

Myriad Arena
Oklahoma City, Oklahoma





***VIDEO RECAP***
From Last Week


Randy Orton pacing down to the ring, barging past MVP on the ramp, entering the ring and punting Mr. Kennedy in the head
Kennedy being stretchered away with Orton then demanding his title rematch, but Bischoff telling him it will happen at Backlash
Bischoff announcing it would be Orton & Kane teaming up to face Shawn Michaels & The Undertaker later on
Orton being chokeslammed by Kane in their match and losing the match
Batista facing JBL in the main event, getting disqualified after he speared Vince and hit JBL with a chair
The final draft selection with the tron showing Batista as the last pick, meaning Evolution are all together again on Raw
Evolution posing at the end of the show, raising their arms together in the air


***OPENING VIDEO***
"Wanna Be Loved"


***PYRO***
***PYRO***
***PYRO***


"Line in the Sand" blasts out as Evolution make their way down to the ring to a huge pop. All three men are dressed in suits and are smiling as they enter the ring with Triple H collecting a microphone. He starts off saying to the fans that thanks to the draft last week, they're going to have to get used to seeing Evolution back together, getting a huge pop. He acknowledges that they seem pretty happy with that, and then says that he's never been so happy to see Batista lose a match in all his life with Big Dave grinning. He says that it couldn't have been in any better circumstances with Vince trying to do everything he could to help his bastard son win the match, and even though he did, he could feel the world crashing down around him. The crowd cheer as Hunter then says that if beating Vince and his boys at Wrestlemania wasn't sweet enough, that was, but he says that it's time to move on, past all the arguments, all the family warfare and everything to do with Vince and his boys.

He says that there was a time when Evolution dominated Raw, holding every title, and that that time will come on once again, saying that they are the most dominant collection of individuals ever assembled on this planet, and that no one will ever be able to change the fact that together, they are unstoppable. A massive cheer breaks out with The Game then handing the microphone over to The Nature Boy, but just before he can speak, "No Chance in Hell" hits as Vince McMahon, Shane McMahon & JBL all walk out to the stage. JBL walks halfway down the ramp with a microphone as Shane & Vince follow behind, all looking very unhappy. JBL gets right to the point by saying that Evolution might be a great collection of something, but it's not individuals, then says they're the greatest collection of blind egos. He then tells them that they are in fact looking at the greatest collection of men, in his father and half brother. He brings up the fact that they are all millionaires and intelligent to the point of perfection, and that is why they will be able to put a halt on this temporary reformation of the most washed up trash ever to grace his father's ring.

The fans boo incredibly loud, but JBL carries on and says that together with his family, they will banish Evolution from that ring. With heating just filling the arena, JBL then says that it makes him sick that he has to put up with them for a second longer, but says he has to do what is right for his father and his business, and that is putting an end to this joke of a reunion sooner rather than later, not just for the benefit of his father, but for his own personal satisfaction. He tells the fans to imagine what Raw would be like without Evolution, then says he would love nothing more than to be responsible for what would be the greatest achievement of his already highly successful life. Flair has enough and dares JBL to try it because he would love nothing more than to shut that big mouth of his, sooner rather than later, right now in fact. JBL takes his jacket off and then his tie, passing them to his father as he walks forward to the end of the ramp with Flair urging him in to the ring. Shane and Vince follow him as Flair taunts JBL further, telling him to put his money where his mouth is, asking him if he's all talk.

That angers JBL as he walks up to the apron and climbs on up, but Shane steps forward and pulls him down and takes the microphone from an irate JBL. He tells him to ignore Flair and says that they had their moment at Wrestlemania, but that will all change come Backlash. Evolution look concerned in the ring as Shane then says that they have the right to be worried because what happened at Wrestlemania is in the past, it's what happens from right now that is important. Shane smiles and hands the microphone over to his beaming father, who says that they've just come from a meeting with Eric Bischoff, and says that it appears that the bang on the head he got from Triple H a couple of weeks ago might just have had an effect. He says that losing at Wrestlemania, his own personal creation was one of the most embarrassing moments of his life, and says that he won't allow that to haunt him any longer. He then says that's why they had to take action, and that action was going to Bischoff and demanding a rematch at Backlash, but he then points out that there was a slight problem.

He says that Bischoff wouldn't sanction the match, but says he will allow a match of sorts to take place if Evolution agrees to it. Vince then asks them if they're going to step in to the lion's den, or back out. The Game, Batista & Flair all turn and look at each other with Triple H taking the microphone from Flair and says that there's nothing in the world would give them more pleasure, then says it's on. The crowd cheer like crazy, but JBL still looks intense, and he takes the microphone from his father before climbing back up on to the apron with Shane & Vince looking confused. JBL says that it might seem like Evolution might have an advantage going in to Backlash, but says that it doesn't matter how they do it, but the fact is he and his family will enforce their revenge on them. Evolution stare at JBL, who then says that they should take him very seriously, because he is going to make sure of it.

He then says that if there is any justice in the world, Triple H will suffer the agony he deserves for everything he's done, and that if justice prevails like it should, not only will Evolution lose at Backlash, but for the good of her unborn child, Stephanie will lose Triple H's baby. Gasps ring out from the crowd, but all three members of Evolution charge at JBL, who drops off the apron to the floor below. The Game & Co looked like they could kill him as they then race through the ropes and run right at JBL who is too slow to react as Evolution pummel away at him, knocking him to his knees as they then stomp across his back. Vince & Shane try and come to his rescue, but they're just pushed away with Evolution continuing the pummelling of JBL. After about ten seconds, we then see a group of security workers racing down the ramp to break it up, getting in between Evolution & JBL as Vince & Shane pull JBL to safety as Evolution desperately try, but fail to get past security. They yell past them as a battered and dazed JBL is helped up by his father and half brother to heat from the crowd.


[Commercial Break]


Evolution are being escorted down the hall by security to the door of the parking lot with Eric Bischoff standing there. Triple H asks him if he is responsible for this, and the Head of Authority says that he is, but he says he has no choice. Batista has his say and tells Bischoff that it was JBL who caused all this, not them and Bischoff tells him he's right, but says that it's not JBL who needs to cool down. He then says that it's best for everyone if they take the rest of the night off. Flair asks Bischoff if he's asking or telling them, and Bischoff says that he's telling them to leave, and if they don't, he'll make sure they're removed. The Game doesn't look happy, just like Batista & Flair, but as he's been escorted through the door, he turns back and tells Bischoff that he better not be siding with Vince, but Bischoff tells him he's being ridiculous. Just as Flair is escorted out, he turns back and tells Bischoff that he best not be lying. Bischoff shakes his head and turns round to walk down the hall as security removes Evolution from the arena. Bischoff then walks down the hall and back in to his office where a suited and booted William Regal is sat down waiting for him.

He stands up and greets Bischoff politely with Bischoff then saying that he presumes this is about his offer last week. Regal says it is and that he has spoken to Linda McMahon, and there is absolutely no possibility of him being given his job back as General Manager on Smackdown. Bischoff says that's a shame, but also says that he wants to make it perfectly clear that he never intended Regal to get drafted, but he wants to make good light of a bad situation by offering an olive branch to a new Raw employee. Regal says that he appreciates the offer to be his Executive Assistant, and because he doesn't feel the need to get back in the ring anytime soon, if at all, he would like to accept the position. Bischoff says that's great and shakes Regal's hand, then says that next week, Regal won't be the second in command as Bischoff says that he needs a week off after everything going on with Wrestlemania and what not, giving Regal all the power when Raw goes to Japan. Regal smiles wildly and says that he's very grateful, then says that he doesn't want to interfere, but mentions that he has an idea for tonight. Bischoff seems intrigued and asks to hear it, sitting down on the sofa, joined by Regal as the camera fades out.


***CUT TO RINGSIDE***


***THE OPENING MATCH***

Finlay vs
Santino Marella w/Melina

ENDING: Finlay reverses a whip from Santino in to the corner. He takes a second before running in, but Santino gets a boot up in to Finlay's face, sending him staggering out of the corner. Marella walks out behind Finlay and takes him down with an INVERTED SWINGING NECKBREAKER. . . . . He crawls over and hooks the leg, then demands the referee make the cover, yelling at him as he drops to the mat and makes the cover . . . . . 1 . . . . . 2 . . . . . Finlay just kicks out, leaving Santino stunned. He sits up and argues with the referee. He then sees the shillelagh in the corner and stands up, then walks over to pick it up. Just as he does, Hornswoggle crawls out from under the ring, scaring Melina as he grabs hold of her legs. She screams out, catching the attention of Santino who turns round and drops the shillelagh, then walks over to the ropes to try and rescue Melina, sticking his head through the ropes and yelling at the leprechaun. The referee feels the need to get involved and walks over to the ropes, but Finlay turns over and grabs the shillelagh before standing up with the ref's attention elsewhere. Hornswoggle lets go and Santino turns round in to Finlay and a shot with the shillelagh. The Irishman slides it back in to the corner and goes for the cover as the referee turns back round and makes the count . . . . . 1 . . . . . 2 . . . . . 3 .


WINNER: Finlay by pinfall @ 5.29.

AFTERMATH: "Lambeg" hits to a pop as Hornswoggle joins Finlay in the ring and hugs his leg. Melina stays on the outside, looking disgusted by the leprechaun as Santino remains out of it in the middle of the ring. Finlay lifts Hornswoggle up on to his shoulder and walks over to the ropes, posing for the crowd before dropping Horny back down to his feet, picking up the shillelagh and walking to the back with big smiles on their faces.


[Commercial Break]


Eric Bischoff & William Regal are sat down still in Bischoff's office, and Bischoff tells Regal that he loves his idea and they'll announce it after the next match. Then, Cody Rhodes walks in with some cheers coming from inside the arena. Bischoff introduces Cody to Regal and asks him what he wants, and Cody doesn't look his usual self. He seems a bit angry and says that what happened last week with Kofi winning the Intercontinental Championship was really unfair on him. Bischoff & Regal listen as Cody goes on to say that he knows Kofi pinned CM Punk, but says that they were a team, and he thinks that he is just as entitled to the title as Kofi, then asks for Bischoff to reverse the decision and make a match between them for the title. Regal asks Bischoff what this is about, and Bischoff tells him that the rules of the match were that CM Punk would defend the Intercontinental Championship in a four team elimination match with the man getting the final fall becoming the new champion, which was Kofi with Cody as his partner.

Regal says it's a difficult situation, and Bischoff then tells Cody that they were the rules, everyone knew it, so there's not much he can do. Cody tells him that's stupid, and Bischoff then looks at the youngster and says he will discuss it with Regal to see what they can do. Cody thanks him and walks out of the dressing room with the camera following him as he turns round to see Kofi Kingston & Kelly Kelly standing further down the hallway. He doesn't look happy and walks down to them and they ask him where he's been, and he says that's it's not important. He then asks Kofi if he spends a lot of time with his girlfriend when he's not around. Kofi looks surprised Cody said that, as does Kelly with Cody then saying maybe Carlito had a point about them. He then grabs a shocked Kelly by the arm and drags her away from Kofi. As they get further away, Cody lets go as Kelly looks at him, seemingly asking him what he's doing, but he just tells her to be quiet as the Intercontinental Champion looks on in amazement at Cody's behaviour.


***CUT TO RINGSIDE***


***MATCH #2***

Candice Michelle
vs Natalya Neidhart

ENDING: The Womens Champion, Victoria watches on from the announce table as Natalya takes it to Candice, picking her up from the mat and kicking her in the gut. Candice holds her stomach with Natalya not relenting, grabbing her around the waist and lifting her off her feet, then planting her with a BACKBREAKER. . . . . The dangerous diva then hooks Candice's leg as she goes for a cover . . . . . 1 . . . . . 2 . . . . . Candice just gets her shoulder up, but she looks in trouble. Natalya stands back up, but she walks right round to Candice's legs, lifts them up in the air and quickly applies THE SHARPSHOOTER. . . . . Candice screams out in pain as the determined Natalya applies the pressure, and quickly Candice gives it up and taps out with the referee calling for the bell.


WINNER: Natalya Neidhart by pinfall @ 4.36.

AFTERMATH: Natalya's music hits and she walks over to the ropes and looks down at Victoria, who doesn't take her eyes off Natalya.


"I'm Back" then hits to their surprise as Eric Bischoff walks out to the stage with a microphone in hand. He congratulates Natalya on her victory, but says that earlier on, he appointed an Executive Assistant. He then tells the crowd to welcome to Raw, William Regal. "Promenade" plays as Regal walks out to the stage to join Bischoff, who tells the fans that he and Regal were discussing an idea his Executive Assistant had moments ago, and he thinks they are going to love it. He then hands over to Regal and walks to the back as Regal then says that despite leaving Smackdown, he is privileged to have the chance to work alongside Eric Bischoff, someone who has made a massive impact in this business. He then says that he's grateful Bischoff has allowed him to have his own input in to the show, as well as letting him introduce it himself. With the fans wondering what is going on, Regal then says that in that very ring later on tonight, we are going to see the new WWE Champion, Kane, make his first title defence right here on Raw. A massive pop comes from the crowd as Regal then says that he will be defending it against John Cena. Another pop breaks out as Regal then says that the winner will defend the title against Randy Orton at Backlash. He thanks them for their time and makes his way to the back.


[Commercial Break]


***VIDEO PROMO***





***CUT TO RINGSIDE***


"Priceless" plays as the Million Dollar Champion, Ted DiBiase Jr & "The Million Dollar Woman" Maryse walk down to the ring, looking very arrogant. Once they get in the ring, DiBiase asks for a microphone. He says that last week he made a very impressive debut, proving why everyone across the world is referring to him as the greatest prospect in the history of the WWE, but says he found it very disrespectful that his opponent was someone who should be shining his boots, not competing in the same ring. He then says that Eric Bischoff needs to realise that he is the superstar that is going to earn Raw millions of dollars for years to come, so he should learn to treat him with the respect that someone with the talent that he possesses should be. He says that to avoid a repeat of that, he is offering any superstar in the back who they think is worthy, a chance to compete for the Million Dollar Championship. He then says that he knows it's going to be intimidating for anyone to step in to the ring at the same time as a DiBiase, but he says miracles can happen every now and again.

He steps back and passes the microphone back as "Child's Play" hits with Eugene making his way down to the ring to a pop from the crowd. DiBiase & Maryse look on in disbelief, asking each other if Eugene is serious. DiBiase asks for the microphone back as Eugene gets in the ring. He tells Eugene that he asked for someone who would be actual competition, not an escaped mental patient. Eugene looks sad, but DiBiase then tells him to come right up to him. He asks Eugene what a retard like him makes him think he can beat a global phenomenon, and asks him if he's going to tickle him to death or gas him with real arm farts. DiBiase calls Eugene a joke and to go back to whatever institute it is he escaped from, but Eugene snaps and nails DiBiase with a right hand. With the crowd cheering, the ref picks up the microphone and calls for the bell as Maryse panics and collects DiBiase's belt before leaving the ring.


***MATCH #3***

Million Dollar Championship
Open Challenge
Eugene vs
Ted DiBiase Jr (c) w/"The Million Dollar Woman" Maryse

ENDING: A cocky DiBiase reaches down and pulls Eugene back up to his feet. He holds on to his head, mocking Eugene by laughing at him, but as he throws a right hand, Eugene blocks it and hammers away at the shell shocked Million Dollar Champion. Eugene forces him back in to the ropes, then grabs him by the arm and whips him in to the opposite ropes. He walks back in to the centre as DiBiase comes back off the ropes and in to a big boot from Eugene who starts jumping up and down, then does his Hogan pose. The fans cheer Eugene as he goes to all four sides of the ring and gets cheers from each one before walking back in to the ropes, then going for THE BIG LEG DROP. . . . . But DiBiase rolls to the side with Eugene hitting the canvas, then slowly standing back up with DiBiase doing the same, stalking Eugene. As the sore Eugene stands back up, DiBiase lifts his arms up behind him and locks in THE MILLION DOLLAR DREAM. . . . . Eugene tries to fight the hold as DiBiase's face turns red, trying desperately to put Eugene away, and slowly the challenger starts to dwindle. The referee lifts his arm up and lets it go, with it dropping twice, and for one final time, he lets go of the arm with Eugene unable to fight the hold, giving DiBiase the win. The champion doesn't want to let go either, and only does so at the count of four with Eugene just slumping down to the mat.


WINNER: By submission, and still the Million Dollar Champion, Ted DiBiase Jr @ 5.42.

AFTERMATH: "Priceless" plays, but as soon as DiBiase gets his arm raised, he pulls it away and demands a microphone. Maryse snatches it for him on the outside, giving Lilian a really dirty look as she does so. She climbs up the steps to get in the ring, and then gives Ted Jr the microphone as the referee checks on Eugene and calls for help from the back. He says that this is what is going to happen if people don't take him seriously, because if jokers like Eugene are going to keep walking on down here, they won't be walking back without help. He then says that he hopes this example has proved a point and made people realise that he is in fact, simply priceless.


***CUT BACKSTAGE***


The Colon Brothers & Eric Perez are talking against a wall in the hallway, not looking too happy. Eddie says that they should be the number one contenders, and Carlito agrees, saying that Morrison & Miz already lost at Wrestlemania. Eddie then replies by saying it's very not cool and that they'd beat London & Kendrick easy, and that he thinks Miz & Morrison will screw it up again just like Wrestlemania. Cryme Time then walk in to the shot to a pop from the fans in the arena. Shad tells JTG to look who it is, calling them the all talk brothers. Perez steps towards them, but Carlito stands up with his apple in hand and says he has it under control. He says they've seen Cryme Time try and be cool like them, but he tells them it's not working, they're not cool, they're a joke.

It doesn't bother them, and JTG says that was cold, not cool but cold. Shad then walks right up to Carlito and says he has a special deal especially for him tonight and tells him he's going to like it. Carlito stands there all smug and asks him what it is, and after a couple of seconds, Shad smiles and punches Carlito to the delight of the watching fans in the arena. The apple falls out of Carlito's hand and Shad says that he just got a knock down price. Eddie tries to get at Shad, but Perez blocks him off. Shad tells him he can make it a real special offer, saying there's plenty to go around. A pissed Eddie & Perez help Carlito up as Shad picks the apple up and tosses it back, then tells him they'll see them around. The Colon's & Perez look pissed as Shad & JTG walk up the hall laughing.


***VIDEO PROMO***





[Commercial Break]


***VIDEO PROMO***

John Cena is shown getting ready for his WWE Championship match with Kane in his locker room, putting his pads on as the crowd cheer in the arena.


***CUT BACKSTAGE***


Todd Grisham is standing by and introduces us to his guest at this time, "The Legend Killer" Randy Orton. The former WWE Champion walks in to the shot with heat coming from the fans in the arena. Todd says that before they talk about the WWE Championship match later on tonight, he wants to ask him just why he attacked Mr. Kennedy last week. He also says that earlier on tonight, he heard that Mr. Kennedy could be out for a while because of the punt to the head, and asks Orton why he did it. Orton says that Kennedy is not his problem, it was simple, he was just in the wrong place at the wrong time. He then says he lost his WWE Championship 24 hours earlier and he wanted it back right there and then, saying nothing else matters until he gets it back. Grisham then asks him about his thoughts for his rematch with Kane at Backlash. He says that it can't come quick enough, but this way he can bide his time and wait until the time is right. He says that he wasn't in the right frame of mind last week, saying he could have got flipped over the edge and gotten himself disqualified.

He then says that's not going to be the case at Backlash because he can get his strategy in place, saying he's got just under three weeks to make sure he has everything in place to get his title back. He then takes a short pause before saying he's even happier that Kane has to defend the title tonight. He says that he's never liked and never will like John Cena, but he knows that Cena is going to make life hell tonight for Kane, and says he wouldn't be surprised if we saw a new champion tonight. Grisham then says that could well happen, but asks him who he would prefer to face at Backlash. Orton very confidently says he doesn't care, because he's already beat John Cena and he knows that he can beat Kane despite what some people think. He says he is still the true champion because he never lost the title, Cena lost if for him, and that's something he will never forget. He then jokes again, saying he's impressed Kane's title reign has lasted longer than his other, but then says there's not long to go before the title is back where it belongs, around the waist of The Legend Killer.


***CUT TO RINGSIDE***


***MATCH #4***

Cody Rhodes w/Kelly Kelly
vs Hardcore Holly

ENDING: Hardcore gives Cody a pounding in the corner with boots and fists to the stomach and face respectively. With Cody slumping down the pads, Holly grabs him by the arm and whips him in to the opposite corner. He then runs in at Cody, but the youngster turns to the side and lifts his elbow in to Holly's face, sending him staggering out of the corner. Cody then pulls himself up to the second rope, and as Hardcore turns round, Cody dives off the top and connects with a DIVING CROSS BODY. . . . . The crowd cheers Cody as he holds on for a cover . . . . . 1 . . . . . 2 . . . . . Holly lifts Cody off his chest as both men stand back up with Holly swinging a right hand, but Cody ducks it, stomps him in the chest and then plants him with a FLOWING SNAP DDT. . . . . The fans cheer as Cody shifts across and turns Holly over to go for a cover . . . . . 1 . . . . . 2 . . . . . 3.


WINNER: Cody Rhodes by pinfall @ 5.39.

AFTERMATH: "Out To Kill" hits as Cody stands up and gets his arm raised. Just as Kelly gets in the ring to join her boyfriend, Kofi Kingston walks down the ramp clapping, unknown to Cody, who walks in to the corner and poses for the crowd to a mostly favourable reaction. Kofi climbs in to the ring, taps Kelly on the shoulder with her then turning round and hugging Kofi to greet him. But at the same time, Cody steps down off the second top rope and turns round to see his partner and girlfriend hugging, and he doesn't appear to be happy. He walks over to them and pulls them apart, but Kofi looks at him and asks him what he's doing. Cody points at Kelly to tell him that she's his, but Kofi tries to reason with him, only for Cody to shove him down to the mat. There are some boos from the crowd with Cody then grabbing Kelly by the arm, but she stays where she is. Cody isn't happy and yells at Kelly, then drags her away to the ropes and orders her to leave the ring, which she does reluctantly as Kofi stands back up and looks shocked with Cody and Kelly arguing up the ramp.


[Commercial Break]


***VIDEO PROMO***

Shots of Kane in a deserted warehouse are shown with a worried looking Randy Orton lurking in the corners. A trail of fire then ignites around the now empty warehouse with glass shattering.

VOICEOVER: There comes a time when consequences will be felt. . . They come when you least expect them. . . They come when you don't want them, but you have no option but to deal with them. . . You have to deal with the Backlash.





***CUT TO RINGSIDE***


"Ain't No Make Believe" hits as John Morrison & The Miz walk down to the ring, looking very smug indeed. There are two stools in the ring with microphones on, and once in the ring, they pick up the microphones and sit down. Morrison says first off that he would like to personally apologise on behalf of Eric Bischoff for not having them appear last week due to the draft taking priority over the greatest tag team of the 21st century. The Miz backs him up and says that Bischoff realises he made a mistake, but he says they are moving on, something which they feel the need to talk about. He hands over to Morrison, who says that Miz is right, they are moving on, but they know two people that aren't, two people who carrying on in the same manner they have for a long time. He says that the two people in question are the so called World Tag Team Champions, Paul London & Brian Kendrick. He then says that last week, they lost to their Smackdown counterparts for the second time in a month, calling that an embarrassment to Raw, something he and Miz wouldn't allow to happen.

The Miz then says that what Morrison is saying couldn't be truer, what London & Kendrick are getting away with is shambolic, and if they had known what they were signing up for when they joined Raw, they wouldn't have bothered. Morrison takes centre stage again as he says that with every cloud, there is a silver lining, it appears that even Brian Kendrick has realised that he and Paul London aren't up to the standard required to represent Raw the way they should. He points us in the direction of the tron, which shows us the finish to last week's match between Londrick & The UK Pack with London hitting the super kick on Kendrick by mistake, and Kendrick looking angry with his partner afterwards. The Miz says that must have hurt Kendrick, and then says that he must be used to carrying the dead wood that is Paul London for over two years.

Morrison laughs and says that this was the team who had one of the longest title reigns in Smackdown history, and then says that something isn't clicking for them on Raw. He says that they need two strong individuals who can handle the pressure and work well as a team, something that London & Kendrick clearly can't do. "Rocker" hits to a pop from the crowd as a pissed off London & Kendrick walk down to the ring with their titles on their shoulders. Morrison & Miz stand up, and The Miz says that this is a surprise with Morrison joining in and saying that he thought they would still be arguing after they lost yet again, then asks them if they're getting used to being on the wrong end of defeat. The champs stand there looking like they're going to explode as The Miz then sarcastically asks Kendrick how his chin is, and then asks London if he enjoyed it, then tells him to do it again for old time sake.

Morrison & Miz turn and laugh at each other until the champs strike back with actions, throwing right hands at the cocky duo. Kendrick takes Morrison down with a dropsault, and London hits a super kick on The Miz. They will their rivals up, but they're soon interrupted by Eric Bischoff's Executive Assistant, William Regal. He tells them to break it up right away, and Londrick do back down as they turn and look at Regal standing on the stage. He says that he is all too familiar with Morrison & Miz's antics, but he says it's no excuse for what London & Kendrick just did. He then says that to resolve matters, he and Eric Bischoff have decided that serious action needs to be taken, and that is what they have done. He announces that the two teams will have a chance to get their hands on each other with no interruption in just under three weeks times at Backlash with the World Tag Team titles on the line. Morrison & Miz sit back up and stare intensely at the equally serious champions as "Promenade" hits and Regal walks to the back.


***CUT BACKSTAGE***


Leticia Cline is standing by and she says that as well as being her first night on Raw, she would like to welcome her guest at this time, another Smackdown draftee, Kenny Dykstra. Leticia asks him how he's feeling about being back on Raw, and Kenny says that he had quite a good thing going on Smackdown until he lost the Cruiserweight Championship at Wrestlemania. He quickly points out though that he is in the same boat as Randy Orton, because he too didn't lose his title, someone else did. He then says that it isn't a big deal anyway, and even calls it a blessing as he says that he became a bigger name than the Cruiserweight Championship. He then says that he's more than just a cruiserweight, he's a future Hall of Famer, and he's back where he was just before he got drafted to Smackdown as being the hottest young star on Raw. He says that he worked hard on Smackdown, and he's better for it now that the fortune has changed for the better, he's back where he belongs, the number one show where all the big boys play.

Just then, John Cena walks in to the shot with Leticia looking a little star struck, saying "Oh my god, it's John Cena." Cena says she's right and he takes her hand, then kisses it before welcoming her to Raw. He then looks at Kenny and says he's the loud mouth from last week, then asks him how he's doing. Dykstra looks at Cena with distain and tells him he's looking at the hottest young prospect in the history of Raw, even more so than when Cena debuted. Cena can't contain himself and chuckles, turning to Leticia and asking her if Kenny's serious, to which she says she thinks he is. Cena takes another look and Kenny and chuckles again before saying to Leticia that maybe they could hook up after he becomes the WWE Champion one more time. She says she'd love that and wishes him luck with Cena then saying he'll catch up with her later. She looks at him with puppy dog eyes as Kenny stares at him with utter hatred.


***VIDEO PROMO***





[Commercial Break]


***THE MAIN EVENT***

WWE Championship
John Cena
vs Kane (c) w/Paul Bearer

ENDING: Cena & Kane both stand back up looking groggy with The Big Red Machine throwing the first blow, but Cena blocks it. He unloads on Kane, nailing him with a hard right hand, and then another, putting Kane on the back foot. Cena then whips Kane in to the ropes, turns round and runs the ropes himself, coming back and taking Kane down with a FLYING SHOULDER BLOCK. . . . . Cheers come from all areas of the arena as Cena stands back up, urging the champion to get back up, which he does, but Cena runs behind Kane, back off the ropes and sends him crashing back down with THE THROWBACK. . . . . Cena stands back up and gets ready for THE FIVE KNUCKLE SHUFFLE. . . . . He turns back in to the ropes, but as he comes back, Kane sits up and grabs him around the throat. Cena struggles as Kane stands back up with the grip still in place, but Cena fights it with a kick to the groin, escaping the monster's clutches. Cena then shifts behind him and lifts him up and to the side before sending him back down to the mat with a SPIN OUT POWERBOMB. . . . . The challenger holds on desperately for a cover . . . . . 1 . . . . . 2 . . . . . The champion kicks out with force, pushing Cena back.

Both men make their way back up to a vertical base, but it's Cena up first as he runs behind Kane again, but as the monster turns round, he drives his huge boot right down Cena's throat. Cena just falls in a heap, but Kane doesn't let him off at all as he reaches down and grabs Cena across the throat with a two handed choke grip. He then drags him up to his feet, and then in to the air, choking Cena, but the challenger fights it and holds on, digging deep to pull himself free. As he lands on the mat, he runs back in to the ropes, but as he comes back, Kane grabs him around the waist and plants him with a SIDEWALK SLAM. . . . .The champion decides to go for a cover, hooking the leg with the ref counting Cena's shoulders . . . . . 1 . . . . . 2 . . . . . Cena kicks out. Kane stands back up and signals for the end, dragging his arm across his throat, then reaches down and drags Cena back up to scoop him over his shoulder, but Cena frees himself again, slipping down his back. Kane turns round in to Cena who drop toe holds him down to the mat and locks in the STFU. . . . . The crowd goes nuts as Cena pulls away at Kane's mask, giving it everything to force the champion to call it a day, but he hangs on in there with Paul Bearer encouraging him on the outside.

Kane starts to pull himself towards the ropes with Cena panicking slightly as he seems powerless with Kane getting closer and closer. Cena shocks everyone by standing up and dragging Kane back, applying the hold once again to the delight of the majority of the crowd. Bearer does his best to get Kane back in it, and it's not long before the champion fights back, dragging himself across the mat again, reaching out and grabbing the bottom rope. The fans boo as Cena is forced to the hold go, reluctantly. He stands back up and retreats to the middle of the ring as Kane slowly uses the ropes to help himself back up, but Kenny Dykstra starts making his way down the ramp, catching the attention of a confused Cena, who turns round and walks over to the ropes with Kenny talking smack at him. With Cena standing at the ropes and Dykstra just feet away, Kane stands back up and walks up behind Cena, turns him round and grabs him around the throat, turns him round and CHOKESLAMS HIM DOWN TO THE MAT. . . . . The fans boo as Kenny smiles with Kane then bending down and dragging Cena back up. He scoops him up on to his shoulder and SENDS HIM DOWN HEAD FIRST TO THE MAT WITH A TOMBSTONE PILEDRIVER. . . . . The Big Red Machine crosses Cena's arms with the referee counting the fall . . . . . 1 . . . . . 2 . . . . . 3.


WINNER: By pinfall, and still the WWE Champion, Kane @ 12.48.

AFTERMATH: Dykstra laughs and turns back up the ramp as "Burned" hits with Kane standing back up and setting his pyro off. Bearer gets in the ring to pass Kane his title belt, but as he walks in, Randy Orton jumps the barricade and slips in to the ring. Bearer sees him and tells Kane to turn round, but it's too late as he turns in to an RKO from The Legend Killer. Orton stares down at Kane for a couple of seconds before leaving the ring and turning round to face an angry Bearer, but Kane quickly sits up. Orton stares intensely at Kane as he stands up with Bearer holding Kane back.


[END OF SHOW]


QUICK RESULTS
Finlay df. Santino Marella
Natalya df. Candice Michelle
Ted DiBiase Jr df. Eugene
Cody Rhodes df. Hardcore Holly
Kane df. John Cena

HEAT RESULTS
Melina df. Amber O'Neill
Val Venis df. Nic Nemeth
Jimmy Wang Yang df. Trevor Murdoch

DARK MATCH
The Colon Brothers df. TJ Wilson & Teddy Hart


CONFIRMED FOR BACKLASH




Theme Song
"All Summer Long" by Kid Rock
WWE Championship
Kane (c) vs Randy Orton

World Tag Team Championship
Paul London & Brian Kendrick (c) vs John Morrison & The Miz

Non Sanctioned Match
Evolution vs The McMahon Men
Re: WWE: A Strong Response
---
Raw Feedback
Nice to open the show with Evolution and of course "the leader" Triple H will be doing the first bit of mic work. Basically putting a summary and ending on the feud between Evolution and the McMahon Men. That's good Wrestlemania capped off the rivalry nicely you really don't want to drag it on to long. Flair on the mic FTW. Or not here comes JBL. Its quite ironic JBL calling Evolution a group of blind ego's look at his own family… I really believe that line had a nice touch to it. Oh no so according to JBL the rivalry is continuing and Nige I pray you continue to make this entertaining the rivalry was excellent up until Mania and I hope you can continue and not make it stale. OOOKKKK rematch for Backlash as I said before just don't make it stale and shit should be fine, JBL line about Stephanie and the baby and I knew he was in trouble. LOL at JBL getting smashed. I think this opening promo was great everyone seemed to play by there character and it was just overall well done
Eric Bischoff making Evolution get escorted out of the arena and I really do think that this is the beginning of a heel turn for Bischoff and what backed up my idea even more is that he has now aligned himself with the arrogant, pompous William Regal but I don't mind. Heel Bischoff FTW. I wonder what Regal's idea is.
Nice win for Finlay over Marella I really don't know what both men have been up to in this thread to be honest. Pairing of Melina and Marella is well ummm unique and I will be interested to see if you make it work. This was just a generic Finlay match tbh Hornswoggle making the distraction for Finlay to use the shillelagh (that word always makes me think
) Probably no story line coming out of this match but I dare you to book a mixed tag team match pitting Finlay and Woggle against Melina and Marella
Cody Rhodes going to complain to Bischoff and I can definitely smell a Cody Rhodes heel turn. LOL at this being a text book story line from 2003. Rhodes is Test, Kingston is Steiner and Kelly is Keibler.
Please no more Bischoff I love the guy but there is such thing as over kill and he has already been the main character on the show.
Natalya Neidhart over Candice Michelle enough said
Neidhart against Victoria would probably be one of the top Diva matches of all time.
Bischoff again UUGGGHHH and he was joined by Regal. Even thought it had its purpose and Bischoff did not say much I believe he is currently taking to much time away from your superstars. Did I mention that Kane is going to destroy Cena. I LOVE IT
DiBiase and Maryse pairing together FTW. LOL you seem to have a lot going on that's FTW. LOL Nige FTW
. Anyway back to the program I LOL'd when Eugene came out and DiBiase just gave it to him it was absolutely hilarious. DiBiase gets the win and then some more mic time and I am loving the way your utilizing his Million Dollar Championship challenge clearly getting him over nicely
I prefer Carlito then Cryme Tyme to be honest he is a much better talker and wrestler. But I could not help but laugh as Carly got OWNED by Shad. Expected a brawl but it didn't happen.
John Cena can get ready as much as he wants I would bet my house on the fact that he is not getting the title back
Kennedy out for a while I don't like Nige sorry you have lost me as a fan
Anyway Orton nice promo here he seems better this week and he is confident he can beat Kane. I doubt it to be honest. Anyway once again Cena ain't winning.
Cody Rhodes was never going to lose to the jobber… Hardcore Holly. Once again the whole Test/Steiner angle comes into play and its only a matter of time before Test and Steiner sorry I mean Rhodes and Kingston come to blows.
Okay so Morrison and Miz hangin shit on London and Kendrick is excellent and it seems they are planting the seeds of some tension between London and Kendrick. Okay so then they get in a brawl and Regal breaks it up and announces that they will have a match at Backlash. Awesome. Props for not using Bischoff here but I think Regal is done now for the night also. Also Miz and Morrison will win leading to Kendrick going hell on London because he is "dead wood" and Kendrick will become THE KENDRICK. It better happen
Kenny back on Raw and well by the looks of this you are going to make him feud with Cena. He just got off the Cruiserweight Title I would give him a high profile feud with Cena and then give him the IC Title for a while before slowly making him main event material. Don't do it to soon I guess is what I am trying to say. I know you been pushing him slowly for a long time and I am just warning you because your putting him in a high profile feud and he has not even held a mid card title yet so yeah don't rush
Awww shit awesome main event Nige and since it was a championship match I am glad you gave it extra detail. Kane got the win just like I thought and Kenny interfering means he is clearly going to feud with Cena. I hope they can bring out some good matches. Loved the after math with Orton nailing Kane with an RKO. That is what I call sending a message and now next week we are going to get scared Orton looking over his shoulder and trying to stay away from Kane. Right???
Anyway overall a really good show Nige I know you're a big grammar and punctuation man and well now I know your not a hypocrite because this show was perfect in terms of language and all that kind of stuff. There were a few things I did not like such as the over usage of Bischoff and the continuation of the Evolution/McMahon thing. However the Evolution thing can be good if done differently. Anyway great show and I guarantee unless I go away for Christmas I will be back for Smackdown. Well done brah
---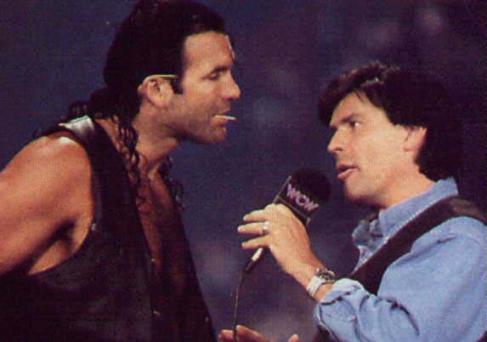 Posting Rules

You may not post new threads

You may not post replies

You may not post attachments

You may not edit your posts

---

HTML code is Off

---