Re: WWE: A Strong Response
---
Quote:
Originally Posted by
wrestle_freak42
View Post
WWE Intercontinental Championship Match
CM Punk vs Jeff Hardy
A bit weird the fact that during this whole match there was not one pinfall attempt it is a bit weird in my opinion.
That's because it was an
I Quit match
, hence why there were constant attempts to get the other to say "I Quit". You obviously didn't pay much attention to that bit!
Thanks for the reviews so far, it's good to know people have enjoyed it.
Predictions Results (Out of 15)
The King of Kings – 10
Y2J Legend – 9.5
Legend – 9 (Most match outcomes right with 8)
TKoW – 8
D-K-L – 7
619indahouse – 6.5
Antgreen, Bradley, Wrestle Feak 42 & Sean – 6
The half points came from putting two answers instead of one to the questions. I think they came from which match would open and the venue for Mania 25.
Thanks to all that voted. Much appreciated.
---
Last edited by Nige™; 11-07-2008 at

08:17 AM

.
Regularly Beating Up James Ellsworth
Join Date: Sep 2007
Location: Manchester
Posts: 3,415
Points: 0
Re: WWE: A Strong Response
---
Wow, can't believe I got the most precistions right lol. Anyway well done Nige!!! It was a great show. I will hit a review up sometime soon. Also, a quick question, are you going to be posting at the same rate you were pre-mania or are you going to slow down or maybe take a break? Just out of curiosity.
---
Glory, Glory, Man United.
Re: WWE: A Strong Response
---
It will be a show a week as i did for the last month before Mania. It might be more like 10 days if i have more Uni work to do.
PWInsider.com

Backstage WWE News
Wrestlemania 24 went down very well with everyone backstage. There were a couple of matches that creative weren't totally happy with, but the main event between Shawn Michaels and Edge exceeded expectations, as did the opener between Matt Hardy and Shelton Benjamin.

A few injuries were picked up and will lead to superstars taking time off. Umaga suffered a shoulder injury that will lead to him receiving surgery, taking him out of action for at least two months. Chris Jericho, Rey Mysterio and Bobby Lashley picked up minor injuries and will miss the next few weeks of TV and house shows. Jamie Noble is being looked at by Dr. Youngblood to diagnose a neck injury, but it isn't expected to be anything serious. Jeff Hardy is expected to take some time off to rest a back injury he picked up recent weeks at a house show.

Also on the injury front, Gregory Helms is nearing his return and it is being discussed backstage that he may appear on TV before he makes his in ring return. Creative are high on Helms and feel he could be a big asset to either shows, meaning he could be part of the draft on Raw tonight. Speaking of the draft, creative are keeping their cards close to their chest. However, we have heard that Jeff Hardy and CM Punk will be separated due to their problems off screen.

It is also expected that Ted DiBiase Jr will make his debut tonight in some capacity. His dad is expected to introduce him following his Hall of Fame induction on Saturday night. It is thought that they may play on that as an angle, and we also believe that Maryse will be joining DiBiase Jr after their stint together in FCW. We have been told that she will go under the gimmick of "The Million Dollar Girl."

We are also close to seeing the return of The Big Show. He has been training hard to get in great shape, and he is said to have dropped a lot of wait since signing his contract several months back. We do know what he will be doing on his return, but we aren't going to divulge that information.

It was considered a shock to see James Reiher win the FCW Heavyweight Championship on the Wrestlemania pre show, but we are told that is down to the decision to call Jake Hager and Vladimir Kozlov up to the main roster very soon. Both guys are thought of very highly by creative and look for them to be given a strong push upon their debuts.



---
Last edited by Nige™; 11-12-2008 at

06:25 PM

. Reason: Adding news, no double posting from me!!
Re: WWE: A Strong Response
---
D-K-L's Wrestlemania review!!

FCW Heavyweight Championship Match:
Once again I like the idea of including this in the show and putting in on before the show actually starts as it gives FCW some attention and some importance. The ending was fairly short but it was detailed enough for a dark match. The ending was really good and it was a really good idea to think of that finish, with Reiher hitting the Crack 'em in da mouth while he had him pinned, I love that move too. I'm happy that James Reiher won as I like him and I think he is a talented wrestler, and I look forward to his title reign in FCW.

Wrestlemania baby!!

The video promo was cool and reminded me of some great moments from past Wrestlemania's. I liked the voiceover's too, well written and about the right size. One of the first things I notice is how well presented and organised the show is so good job for that. Can't say I care too much for the American national anthem with Whitney Houston, but it's a tradition so I know why its there.

Also, the commentary is good too, Coach especially, the Coach is awesome and I loved his heel comments about the next match, right in character.

United States Title Match:
So we start with the US title match then, seems like a good choice to me. I was expecting it to be the Cruiserweights but I think these two can put on a good opener. After reading it I have to say it was a very good match and it certainly got me pumped for the rest of the show. The first few minutes were good with both guys getting some offence in and not letting each other keep them down. It seemed like it was at a very fast pace too which I like and its what we want to see in a WM opener. The German suplex off the apron was great, brilliant spot but it must of really hurt Hardy so I'm surprised he kicked out. There were some really great moves in this match and it was real back and forth action too, and one thing I notice is that you think of some really good counters, the back body drop counter to a DDT was cool in particular. The other thing I notice is that you have few submissions and technical wrestling sort of moves in your matches yet you still manage to keep them going for a while keeping them exciting, which I think is quite hard to do. Shelton looked very good in this match and he pulled off some great athletic moves, and you really did well in selling the pain of the moves, like the sunset flip power bomb which was good. Shannon Moore gave a nice little distraction to allow Shelton to hit the T-Bone, and I thought it was over there! The ending was pretty cool although I had a hard time picturing it the first time as I thought Shelton would land on his ass after missing it rather than stopping, but I get that he didn't jump up when Hardy moved. Nice little ending and typical of Matt Hardy matches where he can hit it out of nowhere, and Hardy retains! Yay, one prediction right! I do like Shelton Benjamin but I think Hardy's reign had to continue here so I'm glad it did. It was a very good opener and I like that you gave it 17 minutes too which is reasonably long for a US title match, it really gave them a chance to shine, which they did. Good match.

Can't wait for the draft, should lead to some great fresh feuds and it should be a top show.

Hardy's backstage:
Nice little segment, and a sort of segment you would see at Mania. I imagine the Hardy fans would love to see them together backstage again and I liked what they had to say, they were in character, and it was a nice little moment for Hardy fans while also putting over the intensity of the Jeff/Punk feud. Jeff did kinda steal Matt's line though about not dying. However in years to come Jeff will be telling his grandkids how he was made to quit by CM Punk. Decent little segment.

Women's Title Match:
I don't like WWE Diva's in matches except for a few and thankfully these two women are two of the few who can actually wrestle. You have built up a very good feud with these two women and you have put the two best wrestlers out of the divas together in my opinion, which is great. The opening stages were good and once again the two competitors were countering and dodging moves again and it made it exciting. Glad you threw in the slingshot suplex for Phoenix, that's another move I like. And the slingshot somersault leg drop from Victoria was awesome and another top move which only few divas could pull off. There was some more good wrestling and you did a good job of showing off how strong these two women are too by having them hit big moves on each other, as I imagine it would be quite tough for most women to hit moves like a spinning power slam on Beth Phoenix. Loved the Savote kick from Victoria, I can really imagine the impact of Phoenix running straight into it, surprised that didn't finish it, but another near fall was good. Phoenix escaping the Widow's Peak is cool and it makes me want to see it even more. Ouch, really felt the moonsault onto the knees, another good reversal. Victoria stopping the Flight of the Phoenix and the double arm chicken wing moves was great and it just showed how good she was doing, and the tilt a whirl slam to follow it was great. And Victoria hits the Widows peak! Its over! I'm glad we have a new champion, she deserves it and she is a very talented wrestler. Very good match Nige and I haven't read many good divas' matches before.

Evolution/Bischoff backstage seg:
This was another interesting segment and its good to hear from The Game ahead of the big match. I think you are teasing a heel turn for Eric Bischoff tonight but I don't see it happening, not after you built him up as this great independent head of authority. He is angry about that chair shot though. Good segment, all were in character, and I liked what Linda had to say about facing the consequences too.

Money in the Bank ladder match:
Now this is one of the matches I am most looking forward too, there are so many great talents in this match and a lot of them deserve the contract. I hope MVP or Burke gets the briefcase, but I see it being Y2J or possibly Lashley. The match started off a bit crazy which you expect with six guys in the ring, but immediately you threw in some good moves with the cross body and the delayed vertical from Lashley. I think you can tell that I like my moves now. Flipping release German, love that too! Nice use of the ladder already too. Liked the altercation with Burke and MVP as it reminded us of Smackdown, and its clear they both want the briefcase a lot. Loved MVP throwing the ladder into Jericho as well, its cool when they do that. Come on MVP! Damn that Rey Mysterio! Very cool spot though, I like the old springboard dropkick into the ladder. Haha gotta laugh at Lashley nearly breaking Rey in half with the spear. Man, what a great Codebreaker! That was a very good spot right there and very creative. Y2J and Burke at the top of the ladder was cool and it was just what you get with two men at the top of a ladder, I think the punches of Burke should've had more effect though as Burke was a boxer but they seemed just as effective as Jericho's no biggy though and nice little rake to the eyes from Y2J, smart move as you would expect from him. Suplex off the ladder was great and another very good spot. Man that bump for Rey into the barricade could've killed him LOL, but another good spot. Loved MVP using the ladder to knock them off, another smart move by using it as a spear almost. Go on MVP! Stay down Rey! Get in. MVP wins!! Didn't expect MVP to win to be honest but I am glad, he is a talented wrestler and he will be awesome now that he has this to boast about. This means MVP will be champ eventually most likely, can't wait!! A good ending to a very good match, you really do have a talent for writing matches and not just booking.

Divas backstage segment:
I see that you are trying to fit all the winners into a little segment after their matches, which is cool to see their reactions. Fits the other divas into the show in some way which works I guess. Phoenix and Natalya coming up was cool and it looks like it isn't over, I would like to see Natalya going for the belt too now. So they are going to party in Orlando? If I was them I would stick around and watch the rest of the matches, what the hell are they doing!? LOL decent segment and it did its job.

MVP Interview:
Again we are hearing from another winner which is cool, and its an MVP interview which is even better! Cutting off Matthews straight away was very MVP-like and I liked what he had to say going off on one about his win was great and naming all the championship match participants tonight is teasing that he might cash it in tonight. He won't though, as he will have a good period of being built up as he isn't already an established star like Chris Jericho or Mysterio, who I think would've cashed it in tonight if they won. The Michael Cole mention was pretty funny too. Umaga and Estrada coming in was interesting to say the least, didn't expect that. I liked what Estrada had to say and I hope that he ends the undefeated streak tonight, it would be a very brave move if you did end it, but however I doubt you will. Its very different calling for the streak to be ended and I understand that than actually ending the streak in your own thread.

Cruiserweight Title Match:
Now this is the match I expected to kick off the show, I like that its still fairly early on the card and after the MITB match especially, this will be even better after having some really exciting moments already. I only see Dykstra retaining or Sydal winning here, with Dykstra retaining probably. Liked the three guys attacking Dykstra at once straight away, that was great and it really showed how much he is hated. Great double springboard dropkick from Sydal early on, the guy is awesome, and the double standing moonsault to follow it up was fantastic too. There was some real exciting action in the next few parts and the match flowed well. Sydal is starting to show some great athleticism again and I liked the little seated dropkick, but hitting the Cyclorama was brilliant. Shame Shane kicked out. Good to see Chavo take control of the next part of the match, the tornado DDT was cool and then the three amigos are always great to see. Shame that Sydal missed the Shooting Star Press, I am rooting for him, I think you could've possibly made more of the SSP failure to put over the bump. Shane had a few good moments in the next part, I always love a good northern lights suplex and the super kick on Sydal was great, I love a move hitting someone after a guy moves to dodge it. Kenny hits the Cutter! Its over! Man, Shane kicks out, shocked at that. The final few paragraphs were really good, fast, exciting wrestling with all guys getting involved. Loved the head scissors from Sydal and man I felt that enzuigiri. Yes! Shooting Star Press connects! Shit, Chavo broke it up. The reversal of the frog splash was cool from Kenny but Shane hits the super kick for the win? Shane is the new champ? I really didn't expect that at all. I don't really like it to be honest, he's a decent wrestler and all but I would prefer Kenny or Sydal to hold the belt as they have more potential. I guess you might be moving Dykstra up the ranks a bit as I really didn't think you'd have him drop the belt, and I can only assume you think Sydal isn't ready yet or he doesn't need it. Anyway you're booking is really good so I am sure you will make me like it, but I'm unsure at the moment. But we all have our guys that we like, and I guess Shane is one of yours.

Hall of Fame:
I liked the little Hall of Fame recap, it was great that the Rock was there but he ruled out one more match. Bret Hart there is also good to see and I'm glad the likes of Austin and Savage have been inducted. That is a very good list of inductees and a good little recap of the show.

Randy Orton Interview:
I have to say this was a very good interview. I loved what he had to say and he was right in character. The references to Austin and the Rock were great and he really would've gained a lot of heat for that, surprised he didn't mention his legend killer status though after mentioning the HOF.

I Quit Match:
Now this is another one of your matches with such a great build, this match should be brilliant, and with the I Quit stip added too it should be fantastic. Punk has to win here, I am not a fan of Jeff Hardy and Punk is doing really well with the belt, and I have to get a prediction right, as my predictions haven't been great so far. Anyway the match started off well with Jeff showing his anger and intensity by pounding Punk in the corner. You really made Hardy take it to Punk in the first few minutes and I like it as it fits in with the history of the feud, but Punk taking control with the double knee backbreaker was great, I love that move. Punk getting on the stick early was really cool and I liked what he had to say, typical heel punk, but Jeff's response was equally cool. Haha quality line from Punk after Jeff told him to quit, had me laughing. Jeff did well in the next few minutes and hit three of his main moves. Interesting to see Jeff bringing the ladder into the match, we've already seen some exciting moments with ladders tonight. The split leg moonsault onto the Jeff and the ladder was awesome, another brilliant spot. Wow Punk nails him with the GTS already? Could be over but I doubt he will quit from it. I liked the talk on the mic again, once again Jeff being brave and not giving up. The recovery from Jeff was great with him hitting the mule kick and the DDT, really showing the determination to win. Punk escaping the twist of fate and hitting an enzuigiri was good, but what a great moment right there! The chair shot to Punk who dived through the ropes was brilliant and I loved it, but it just got even better with Jeff squashing Punk's head into the post with the chair! Surprised Punk was able to drag Jeff into the barricade after taking that beating but it was a nice little table turner. The extinguisher was a good idea and the nasty chair shot from Punk looks like he has taken control for good. I loved the aggression and brutality of CM Punk here, hitting him over and over again and Jeff is helpless. Yes, Punk wins! Good decision ending it by a ref stoppage, frustrating, but it means Hardy isn't humiliated by quitting. Very good match again, really dramatic and violent, and I'm glad Punk has retained.

McMahon's/Bischoff Backstage:
This was another very good backstage segment with the McMahon men trying to get into the mind of Bischoff and get him to turn on Triple H. I liked what they were saying and it might actually cause Bischoff to cost Evolution their match now but I still doubt it. There were a couple of funny moments too with JBL's first line and Vince telling Shane to shut up at the end.

WWE & World Tag Team Championship Match:
This is a very interesting match that you've put together here with both titles on the line, however there is no chance of anyone walking out with both titles. I picked Miz and Morrison to win this although I hope the champions retain their titles one way or another. Anyway on to the match. It started off pretty well with some good wrestling between Kendrick and Morrison and then The Miz. It picked up when Smith got involved and him using the high angle Boston crab on Miz was pretty cool. Morrison and Miz using typical heel tactics by coming out and breaking up a submission hold was realistic too. The UK Pack look good in this match and I liked Burchill coming in and getting a few moves in with Morrison continuing too look worried on the apron. The match picked up again with London and Kid Kash getting involved, and that front flip dropkick from Kash was great. Another Boston crab though in the same match was a surprise. The leg hook brainbuster from Kash on London was another good move too. I liked the reversal of the standing shooting star press from Kash and the tags to Kendrick and Noble livened the match up once again. Thought Kendrick might've had it there after the Sliced Bread, lots of near falls again in this match and its exciting. The next few minutes were exciting again and the delayed vertical on London would be pretty cool to see. The last couple of paragraphs were great with some really exciting action, and the double suicide dives from London and Kendrick were great and it was a good way to take all those guys out of the match. Good to see Burchill hit the C4, great move and a great win for the UK Pack. The UK Pack looked really good in this match as did the other teams, but it's a big win for them and it does a lot for their credibility. Good match, not quite as good as the others so far IMO, but still a very well written match.

Last Man Standing Match:
Now this is one of the matches I have been looking forward to the most, the Last Man Standing stipulation is perfect for these two guys and this could really steal the show. My money is on The Undertaker to win, however I would be pleasantly surprised if Umaga managed to pull it off. Now onto the match, after reading it I have to say, it was a fantastic match. It was full of excitement and was really great to read. The match started off well with the two guys having an intense stare down, but there was no slow start in this match and the big moves starting coming in straight away which is great. You also made it really realistic too by having Taker work on the arm and shoulder in the first few minutes as he often does that IRL, maybe you should of included some more of his massive right hands though to make it more realistic, but I'm just nitpicking again. The early stages were back and forth like the whole of the match and it really made it exciting to read, and throwing in the diving head butt, Savote kick, flying clothesline and the awesome suicide dive early on really set the tone for the rest of the match. You showed just how great Umaga is in these sorts of matches too, I remember his brilliant LMS match with John Cena in real life at the Rumble 07. I do remember that Umaga was a bit unsure of the rules in that match due to him not speaking the language and he needed Estrada to tell him what to do, maybe you should've done that here too but I guess he knows now, I am just looking for problems again because this match was just too damn good. You just kept on throwing some great moves in which were great and the counting was used really well. The part where Taker used the chair on Umaga was just awesome, and you used the chair really well in the corner too. Another awesome spot was the big dive onto Taker and the chair, really great that and I can imagine the impact. Umaga looked really dominant in this and I love the big moves from him like the Samoan drop and the wrecking ball. The announce table spot was another great moment and I can imagine how great that would be with the size of the two guys. The ending was good, really topped off a great match with a violent ending. I don't know if you got the idea of the ropes from the Umaga/Cena match IRL, but maybe Umaga should've popped back up before Taker finished him off just to make Umaga look even stronger. Great ending though to a fantastic match, really enjoyable to read and the best match so far IMO.

Evolution vs. The McMahon's:
Its great to see Evolution back together for this huge match, this match has had such a great build and is one of the most anticipated matches on the card, and with two matches still to go it just shows the quality of the card. I picked The McMahon's to win this as I know you like your big shocks, however I'll probably be wrong, as Evolution need their revenge. And what a match it was. The match started off really well with Flair and Shane, saving the long anticipated fight between HHH and Vince for later. Flair showed his class again taking Shane to school and I loved him hitting the double arm suplex, he only seems to pull out the big moves for the big matches, and this certainly is a big match. JBL coming in was great as he has this great physical presence and you started it off in typical JBL style, lighting up Flair's back with his huge forearms to the back. You once again show how good you are at recognising their move sets with JBL hitting one of his nasty short lariats and the multiple elbow drops. Vince coming in and slapping Flair was great, that would get major heat, and the fight back and the axe handle was great from Flair, really putting it all on the line for the big one. Thought the Flair isolation would've continued for a little longer, but its good seeing the introduction of the Game. Loved HHH taking it to Vince, and the sleeper was a good idea. It was good to see Batista getting involved now, he did well at first but once again the McMahon's resort to dirty tactics to regain control, good move. Good counter to the powerbomb and Evolution are really on their game, but once again you turned it around with the brass knucks from JBL, awesome heel move once again. HHH getting back into the match will made the match pick up even more, lots of counters made it great. The finishers came in now with the clothesline and figure four and it made the match really dramatic, and the low blow again just makes the McMahon's even more hated. Oh my god, what a counter to the coast to coast that was!!! Awesome! The ending was great with Flair low blowing Vince and giving him a taste of his own medicine, and I was shocked that it was Flair who picked up the win but not Triple H, but its fine I guess. Bischoff running down created a bit of intrigue but I'm glad he didn't do anything to Evolution, and Evolution wins, there goes my brave prediction! Great match again Nige, so dramatic and well written.


Wrestlemania 25 at Wembley!!! Great, Wembley is incredible and its great having Mania in London, normally I wouldn't care about someone advertising where the next Wrestlemania is, but you're no ordinary booker and I fully expect you to reach next years Wrestlemania.

WWE Championship Match:
This was another match that was quite hard to predict, I hope Orton wins as I like his title reign, and my predictions haven't been great so far. Its only going to be Orton or Kane here, I can see that you are big fan of Kane so I wouldn't be surprised if he wins. Anyway the match started off interestingly once again with Orton standing back ready to pick up the scraps. You made Kane look strong although it did Cena some good by having him knock him off his feet. After Orton finally got involved you showed Kane's dominance once again by having him taker Orton down with a back body drop, and its even worse from a seven footer. I liked Orton taking Cena out of the equation on the outside of the ring, you have to do that with triple threats. I liked how you kept mentioning Orton's frustration too after failing to keep the big red machine down. There is the famous Orton chin lock, that didn't keep Kane down though and rightly so. So Cena is back in now, slightly surprised that he was able to hit that fisherman suplex of his, that would be one awkward looking suplex on the big man. Cena had his little period of domination next, everyone has to have one, and the throwback, spin out powerbomb and that leg drop bulldog on Kane was pretty good. Good to see Orton get back on control though and its great to see him nailing Cena with that great dropkick of his. The falling powerbomb reversal from Kane was awesome and again the impact of that would've been huge, there are some really good impact moves in this match. Liked the reversal of the chokeslam from Orton too into the backbreaker. The little teamwork from Orton and Cena was cool and its something I thought might happen at the start. Man, I thought it was over after the chokeslam on Orton but Cena broke it up. I'm happy Kane grabbed the rope from the STFU, I don't want Cena to win to be honest. Another near fall after the RKO too, great dramatic moment there too. And then another near fall from the RKO, really thought that would've done it. The STFU counter to the punt was great but once again I'm glad it was broken up. The last couple of paragraphs were great with some really exciting action, the near falls from was great and I thought that Kane had missed his chance, but Kane hits Cena with the tombstone piledriver!!! Kane wins! I quite like that decision as Kane deserves the belt despite me being a fan of Orton, but once again you wrote a very entertaining match.

Backlash should be great, good poster and it looks like we will be getting Orton versus Kane which should be good. I look forward to the PPV.

Main Event time!
I am really pumped for this match, these two guys can put on a really great match I'm sure. I think I went for Edge to win this but I don't really mind who wins, both guys are great. The match started off really well at a fast pace and I like how you had HBK use the thesz press straight away at it is a nice move to throw in early. The slingshot cross body from HBK was great and taking it to the outside made it interesting. Edge taking the advantage after using the steel steps is typical Edge really and a good heel way of taking control, and following up with the missile dropkick was cool. Slightly odd moment there with Edge landing and tripping on the bottom rope but I guess it would be funny to see him miss like that. I liked HBK picking up the pace again and lighting Edge's chest up with the chops before hitting the swinging neck breaker, the match already seems to be flowing extremely well. Interesting to see HBK go for the figure four leg lock but I know he likes to do it in the big matches. The enzuigiri thing was great as its something that would come off well as a bit of a surprise after Edge grabs one boot. Asai Moonsault! Its great to see that move being used again by HBK, pulling out the flashy moves for the big stage. Interesting to see the monitor being used, I guess it's the main event and all though. HBK puts Edge through the announce table! Now that spot is always great to see and using it in the main event is great, Edge has to be in trouble now. The reverse DDT from Edge was a good little momentum changer but the catapult into the ring post followed by the cross face was a real good little sequence that would come off really well. You described the struggle in the submission well and it made for a really dramatic moment but Edge was never going to tap. The double axe handle to Micky Henson was great and better than the traditional clothesline ref bump and the spear from Edge after that was awesome leaving the frustrated heel without a ref for the count, usually it's the other way around but this was good. Edge hitting the chair into the rope and back into his skull was awesome, and then the superkick! But it's not enough! That was a great dramatic moment right there. The counter to the SCM was great from Edge and I liked the rollup shortly after by HBK as we always need a little rollup in the big matches to tease a quick sneaky win. The next few paragraphs were really exciting and with Edge dodging the heartbreak elbow it made me wonder just what will happen next, and another quick rollup had me on the edge of my seat, no pun intended. Man oh man, I really thought it was over after the next spear from Edge! But the foot on the rope was great to stop it. Sharpshooter! The next part was written terrifically well with you describing well the pain of the move and the dragging away from the ropes made it exciting. After Edge escaped I was expecting a quick spear out of nowhere, but no, HBK connects with some sweet chin music!!! HBK wins!!! Wow, what a fantastic match again Nige. Really had a feeling HBK might lose this with it being on last and everything, but I have no problem at all with the champ retaining in the main event when it's such a dramatic and exciting match. And HBK is well and truly Mr.Wrestlemania after that win.

Overall:
What a great PPV Nige, it was really enjoyable to read and you did a fantastic job with this, all the effort really paid off. The matches were really awesome and you really proved your all round quality, I learnt a lot as well when it comes to matches from these ones about not just describing the action but also the emotion which you do really well. The matches were really great, the main event, LMS, six-man tag and the IC Title were my favourites. There were very few things I didn't like such as Shane winning the CW title, but the PPV was just great and you deserve a lot of credit for it. I'm not going to say it's the best PPV in BTB because I haven't read that many others fully, but it was without doubt the best PPV that I've ever read. Well done mate and I look forward to the aftermath now! And BTW, I hope you don't get too angry with me when my Chelsea beat your Blackburn tomorrow!
---
Last edited by D-K-L; 11-08-2008 at

10:09 AM

.
Re: WWE: A Strong Response
---
HOMEPAGE
The WWE is delighted to announce the signing of diva, Bonnie Mexon. You may know her as Rain or Payton Banks. She will be joining the fellow divas of the WWE very soon.

The WWE has today released Chris Harris & Kevin Thorn from their contracts. We wish them the best of luck in their future endeavours.

The company is also proud to announce that on Sunday 21st December 2008, "Night of Champions" will make its return to the pay-per-view calendar. It will definitely be the end of the year spectacular as every single WWE title will be decided on that night. This will replace the scheduled Saturday Night's Main Event that was going to air live on NBC the night before. Night of Champions will be held from the same location, The Gund Arena in Cleveland, Ohio.

To view the updated rosters and pay-per-view schedule, please click here.


WWE.com - Televison - Raw (Preview - 31st March 2008)
---
RAW Preview
31st March 2008

Orlando Arena
Orlando, Florida





TIME FOR THE WRESTLEMANIA FALL OUT!

***IT'S DRAFT NIGHT BOYS AND GIRLS!***
A 3 HOUR SPECIAL!


TIME TO MOVE ON!

Every single superstar and employee of both Raw & Smackdown finds themselves facing the prospect of being part of tonight's draft. All night long we will see inter promotional matches with the winner earning a draft for their respective brand. Just who will be chopping and changing by the end of the night? Tune in and find out who will be leaving and joining Raw.

WE HAVE A NEW WWE CHAMPION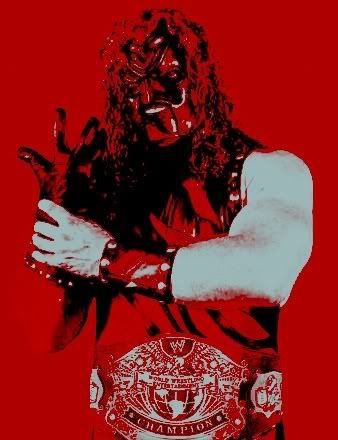 After winning the Royal Rumble back in January, the dominant Kane has been nothing short of unstoppable, and last night he filled in the last piece of the jigsaw by winning the WWE Championship. Randy Orton guaranteed he would make either Kane or John Cena tap out, but despite coming close to delivering on his word, he left The Citrus Bowl empty handed. What kind of mood will The Legend Killer be in by the time Raw hits the air tonight?

A VICTORIOUS ONE NIGHT STAND
Evolution came together last night one more time, and they were able to overcome Vince McMahon and his two sons in what was an epic six man tag team match. Triple H led Smackdown's Batista & Ric Flair in to the lion's den with The Nature Boy ending a great weekend by making The Chairman of the Board tap out in the figure four after being inducted in to the WWE Hall of Fame the night before. But what does the future hold now for these three men?

RELENTLESS PUNK RETAINS
The Intercontinental Champion, CM Punk wasn't overjoyed at the prospect of having to defend his title in the I Quit match last night at Wrestlemania. However, it suited the sadistic straight edge superstar as he sunk to new lows to ensure Jeff Hardy could no longer compete. Battering and stomping Jeff's head with a chair, knocked his challenger out cold, forcing the referee to end the match and award the victory to Punk. What can we expect from Punk when he enters The Orlando Arena later on today?

ODDS GO AGAINST RAW SUPERSTARS
Going in to the Money in the Bank ladder match last night, Raw had five superstars compared to the one from Smackdown, but it was the 16/1 shot that prevailed with the ever so priceless contract. After weeks of tension and clashes over the guaranteed title shot at stake, it was MVP that emerged victorious, picking up the prize that enables him to challenge for any title he so wishes, whenever he wishes.

It was an impressive win for MVP, and Smackdown's highest paid star will travel to Raw tonight to take on one of the men who fell just short last night in the same match, Mr. Kennedy. The two big mouths will go at it with more than just a draft at stake. Without a shadow of a doubt, this one is a don't miss!

NO MORE GOLD FOR THE GLAMAZON
Some will say that The Glamazon got what was coming to her at Wrestlemania last night, and not many will argue as Victoria finally defeated her to become the new WWE Womens Champion. In what was a very back and forth match, Victoria was able to shock Beth Phoenix by escaping her clutches to finish her off with The Widow's Peak to get her hands on the title Beth held so dearly. What does The Glamazon have in store now that she is without the gold for the first time in six months?

PLUS
The UK Pack were victorious last night in a match that saw them retain their WWE Tag Team titles, but they were unable to get their hands on the gold belonging to the Raw champions of Paul London & Brian Kendrick. The two title holders will be going head to head tonight with neither title on the line, but there is plenty of pride at stake, in addition to two drafts for the winners' brand.

For the last couple of weeks, we have seen videos stating that the son of "The Million Dollar Man" Ted DiBiase will soon be coming to Raw. We got our first glimpse of Ted Jr this past weekend as he inducted his father in to the WWE Hall of Fame, but will we get our first glimpse of him in action tonight?


CONFIRMED FOR TONIGHT'S DRAFT EPISODE OF RAW

Mr. Kennedy vs
"Mr. Money in the Bank" Montel Vontavious Porter (MVP)

NON TITLE MATCH
Paul London & Brian Kendrick
vs The UK Pack (Paul Burchill & Harry Smith)

NON TITLE MATCH
Matt Hardy
vs Santino Marella



---
Last edited by Nige™; 11-22-2008 at

06:49 PM

.
Re: WWE: A Strong Response
---
Good preview Nige. As always I'll be reading. And don't keep me waiting too long.
Tag Teaming With James Ellsworth
Join Date: Apr 2005
Posts: 1,710
Points: 0
Re: WWE: A Strong Response
---
KOM WrestleMania Review:

First man sorry bout giving such a late review. Read the show, but never got the time to review. Won't comment on the dark match, but it's good to see that you're using FCW in your thread.

United States Championship:

Good match to start the show off with. Though Hardy retained the title, and even as a Matt Hardy fan, Shelton made this match! Shelton was definately the star of this match, and I'm hoping that this feud continues. With that said, great story told in the ring. ***.5

Good promo with the Hardy brothers. While it would be a good moment with both the Hardys leaving Mania as champion, I don't see it happening, especially with how the Punk/Jeff feud has gone so far in this thread.

Women's Championship:

With the stipulation added for this match, it was kind of obvious that a title change will be taking place. While the match started off a bit slow, it indeed did pick up towards the finish. Great finish. ***

Money in the Bank Match:

Not surprised to see this match early in the card, as it's usually the first or second match on the show. With that said, good match. I must say that it didn't feel like a 15 minute match. However I will admit that the flow of the match was well done, as there weren't any dull moments in the match. It seems like MVP has been the person to win Money in the Bank in some threads in BTB. Looking forward to see how he is built in this thread over the next year, thread time. Hopefully he stays on Smackdown. ***.5

The promos were well done, as all of them further the show and the storylines in this thread.

Cruiserweight Championship:

With these four wrestlers in this match, this should be a great match, and it was! Great way of balancing out the action between the four superstars. At first it looked like Sydal was going to be leaving as the new champ, but that didn't happened. Shocked to see Michael Shane win the title, as I thought that he probably wouldn't be given the title until sometime down the road in this thread. ***.5

Great highlight/recap video of the Hall of Fame. Great class inducted as well. Orton seems ready for his match later on, though I have a feeling that Kane will be leaving the new WWE Champion.

Intercontinental Championship:

After reading this match, this feud has to continue. Punk was spot on as a heel in this match and thread, and having him retain the title was a good booking move. With how the match ended, I'm sure that Jeff will probably be out of action for a while in this thread, to sell the storyline. I expect this feud will probably finish up around June. ****

The McMahons/Bischoff promo was well booked and it's good to see that Bischoff didn't buy into the mind games from the McMahons. Though I have a feeling that there might be a swerve in their match.

WWE/World Tag Team Championships Match:

Good to see that this match got a good amount of time, however I thought this was Miz/Morrison's match to win. However with that said it seems like the UK Pack will be champs for quite some time, regardless if they stay on Smackdown or are drafted over to Raw. Good match. *** 3/4

Nice Hall of Fame class once again man.

Last Man Standing Match:

The story in this match was told perfectly. I thought the IC title match was good, but this match was great! Umaga really proved that he could be a big time wrestler in this thread. The stipulation made the match even better as well. Thought that you would become the second booker to have Taker actually lose at Mania, like I had him lose at my Mania 22 last year (thread time), but even though he lost, Umaga still was booked strong in this match. I expect this feud to continue. ****

Six Man Tag Match:

While this match was good, the ending of the match led me to believe that this feud is far from over. I say that because it was Flair, not Triple H, who won the match for his team. While Bischoff didn't make the swerve, I'm almost sure that he will turn on Hunter before this feud comes to an end. With all of that said, good match. ***.5

Should be interesting with Mania 25 coming to the UK for the first time.

WWE Championship Match:

First off great video package, and the commentary has been excellent thus far. Kane as the NEW WWE Champion was expected, as you have mentioned before that your a big time Kane fan. However the match was well booked, with Orton being booked really strong, especially since he wasn't involved in the finish of the match. Looking forward to what I have a feeling will be a long reign for Kane on Raw as WWE Champion! ****

Backlash looks like it is going to be Kane/Orton for the title.

Main Event-World Heavyweight Championship:

Without a doubt this is the Match of the Night! This match had everything. Great wrestling, excellent spots, false finishes, and an excellent finish. Throughout the match it looked like either man could've won the match. Michaels retaining the title was a good choice, as the show ends with a good note. Great match! ****.5. Good highlight video to end the show.

Overall Comments: Nige, I read the show a couple of weeks ago, but didn't get a chance to review the show. However the show was a great read. While there was a bit too many gimmick matches, it went well with the show. Looking forward to Raw and the WWE Draft.
---
[U]KOM has returned to BTB with WWE 2007: The Legacy and Aftermath of WrestleMania!
[U]
Re: WWE: A Strong Response
---
I've always followed this thread and reviewed. Extremely excited about Kane being champion as I've always been a huge supporter of his. The Raw preview looks great and I'm excited about the promise of spiced up story lines! lol
---
Re: WWE: A Strong Response
---
Ah, the draft. Always fun. This is great timing for me, as it should allow for me to catch up reasonably quickly as to what is happening.

From what I see, everything looks good.
Posting Rules

You may not post new threads

You may not post replies

You may not post attachments

You may not edit your posts

---

HTML code is Off

---