Re: WWE: A Strong Response
---
Friday Night Smackdown Preview
Friday 29th August 2008
Live from the DCU Center
Worcester, Massachusetts





>The Champ's In Demand!<
Having defeated Shawn Michaels to retain the World Heavyweight Championship at SummerSlam, CM Punk was desperately seeking some respect and admiration. It wasn't forthcoming however, but what he did find was a queue of potential challengers lining up to be the next one to put him to the test. Chris Jericho was the first to stake his claim following his defeat of The Undertaker at SummerSlam, and to say he & Punk had words was an understatement. It took Christian to take their attention away from each other, and on the back of his victory over Edge, he too informed Punk of his intentions to take his title away from him.

That didn't go down well with Jericho, who believes he's far more deserving than the man he called a joke. Captain Charisma promptly challenged him to put his money where his mouth was, proposing a match between them this week. It took some typical Christian charm to get the answer he wanted, not an emphatic yes but a yes all the same. Just as the match was set, the World Champion told them to enjoy their match before giving them a warning, stating that neither of them will take his title from him. Christian & Jericho are rivals of old, and with one shared goal to be the next World Champion, it should be a fierce battle this week when they clash live in Worcester.

Jack Swagger had a lot to say last week, and not for the first time, his mouth got him in trouble. He may have dug himself a deep hole for his actions last week, and he may have to face the music this week, and possibly some sweet chin music. The All-American American spoke of how he felt his victory over Bobby Lashley in their Best of Five Series was more significant than any of the outcomes at SummerSlam, including the end of 'The Nature Boy' Ric Flair's career. He had the nerve to claim Shawn Michaels was jealous of his ability when The Heartbreak Kid tried to put him in his place.

Later on in the night, Michaels was in action against Johnny Jeter, and with his cousin, Michael Shane in his corner, Swagger came out to take a close look at the action. The Heartbreak Kid was victorious, but as he was celebrating, Swagger attacked Shane before backing away from a furious Michaels. We found out earlier this week that those two men will go at it this Friday, and you can bank on Michaels being there to support his cousin and keep a close eye on The All-American American. Jeter might not be far away either having been told that he will have to defend his Cruiserweight Championship against Shane next week.

After months of being frustrated, embarrassed and defeated by Matt Sydal, Shelton Benjamin finally blew up last Friday on the back of losing his United States title to the King of the Ring five nights earlier at SummerSlam. It appeared as if The Gold Standard was a no-show, and just when it seemed Sydal's week was going to end on a high following another victory, he was jumped by Benjamin in the parking lot as he was leaving with his good friends, Elijah Burke & Layla.

It was a good thing Burke was there as he was able to see Shelton off before he could do more damage to the new United States Champion, who we're being told may have broken his arm after Benjamin slammed the car door against it. We can tell you that Benjamin went to Tazz and asked for a match with Burke this coming week, a challenge that we're told Burke was only too happy to accept. If last week's scenes are anything to go by, it should be one fast & furious encounter.

Two men who are desperate to get their hands on each other found them tied again last Friday night thanks to Tazz. Charlie Haas called his former tag team partner, Chris Masters out, and The Masterpiece obliged. He was ready to go until Smackdown's GM yet again kept them apart, and in a tale of different fortunes, Haas went on to defeat Orlando Jordan while Masters was on the wrong end of a defeat when he joined forces with Dolph Ziggler in a losing effort against Sydal & Burke, something that Ziggler didn't take well at all at the hands of his rival, Burke. You have to believe that Haas & Masters will be just as determined, if not more so to get their hands on each other this week. Will they be unleashed on each other, or will they be frustrated yet again?

We saw new number one contenders for the WWE Tag Team titles crowned last week when Petey Williams & Johnny Devine emerged as the last team standing in the elimination match that earned them a shot at The UK Pack. We can now confirm that the title clash will take place at No Mercy, and that this Friday in Worcester, one half of each team will compete against each other when Harry Smith takes on Williams. Will the Canadians' run continue, or will the champions show them how tough a task they will have taking the gold from them?

At the end of that elimination match, The Empire saw their title chances thwarted again by M.V.P. & Ron Killings. The two teams have been at each others' throats for a while now, and after the Brits eliminated their rivals, leaving them to fight it out for the title shot with Williams & Devine. M.V.P. & Killings had one last say and played a big part in The Empire's failure to finish the job, leaving Drew McIntyre & Stu Sanders seething. This week we'll see M.V.P. & Killings take on one more of the teams in the elimination match last week, Jamie Noble & Kid Kash, The Pitbulls in what should be another tough battle.

Mickie James & Michelle McCool have made no secret about their desire to challenge Beth Phoenix for her Diva's Championship, both feeling that they screwed out of the title by each other before The Glamazon even won the title at The Great American Bash. McCool was victorious last week against Maria, and this week Mickie will be in action when she faces Mia Rain, the same diva she lost to in the penultimate match of the elimination series, Mia Rain. Rain was defeated by Phoenix at The Bash and hasn't handled it well ever since, and she has a perfect record against Mickie. Can she keep it up this week and distance Mickie from a title shot while taking herself closer to another showdown with The Glamazon?

Also, on Raw Monday night, Eric Bischoff announced to the watching world that there will be some big changes in the WWE over the next week, including a random draft this weekend on WWE.com. Some of Smackdown's superstars will be heading for places new after this week's show. Who will those men be? It could be a tense night for the whole roster with their futures well & truly up in the air.
>Confirmed for This Week on Smackdown<

Christian vs. Chris Jericho

Elijah Burke vs. Shelton Benjamin

Harry Smith vs. Petey Williams

Michael Shane vs. Jack Swagger

M.V.P. & Ron Killings vs. The Pitbulls

Mickie James vs. Mia Rain
---
Last edited by Nige™; 09-28-2010 at

10:53 AM

. Reason: Swapping banners
Re: WWE: A Strong Response
---
I'm not sure what to expect in terms of promos, but match wise you have yourself a huge card here. There should be lots of have to be had with the matches, especially Christian/Jericho, while I have to say I also like the way a lot of your matches have been brought about, like Swagger/Shane and Burke/Benjamin. Everything looks set to progress nicely, which is great, especially when you consider it to be a match heavy show (well, at this stage it certainly looks it).

I'll be reading.
---
Re: WWE: A Strong Response
---
Smackdown Feedback



A nice video package to open up the show, reminding us of the highlights of Smackdown's side of Summerslam. I know it's only a tiny thing, but I like the way you've quoted the ending of the matches, rather than just giving us a brief summary of what took place, it makes everything a lot easier to remember.

Opening up the show with Jack Swagger? This was definitely not something I expected, considering he wasn't even on the PPV, and I had mixed feelings about it at first, but after I read the promo, I thought this was a great way to start the show. I thought the promo began really strongly, with Swagger's ego immediately shining through his words, wanting some acknowledgment for beating Lashley. The whole changing of the guard bit was very nice to, although I thought Swagger mentioning CM Punk's name as part of the new generation, before even mentioning himself was a little off, it almost seemed as if he was putting Punk above him. I know Punk's the World Champion and all, but this is not something Swagger would usually do. The rest of Swagger speaking was all pretty solid, before he is interrupted by Shawn Michaels. Once I read the beginning of this promo, I knew some experienced guy was going to interrupt Swagger, and well, a feud with Michaels would be awesome. Michaels portrayed the old, grizzly veteran well, although he seemed maybe a little to stereotypical, with none of the usual HBK charisma coming through. The bickering between the two to end this promo was nice, although Michaels threatening to end Swagger's career was a little too extreme, imo. Anyway, Swagger looked like a star in this promo, and if this is the beginning of a future program it'd be awesome, don't rush into it though, as Swagger is still rather green. Honestly, a pretty nice way to start the show, I found the promo pretty enjoyable.

Haas and Masters was a rather random pairing, but one that grew on me, so to see them now broken up is a little disappointing. Haas making the challenge was all well and good, as was Masters coming out, wanting to accept. Tazz seemed a little heelish in this promo, not letting the two fight, and really stamping his authority on things, I'm not sure if I'm reading too much into things though, but maybe there is going to be a turn in his future. Anyway, having Masters just walk away is a little weak, tbh, as it just seems pointless to have the guys in two separate matches tonight.

Orlando Jordan? Okay, well Haas was always going to get the win here, and that's exactly what he did, looking very dominant in the process. By the way, giving Haas the Olympic Slam was very, very smart, imo, gives him a credible finishing move that is not a submission.

The meeting between Shane, Jeter and Tazz backstage was rather interesting, although despite a little bit of bickering, Shane seemed way to calm, despite being screwed by Jeter a few times now. Jeter on the other hand was the typical heel champion, not wanting to defend his title again and whatever. Tazz was good, although I don't like how he has already mentioned two matches tonight that will happen sometime soon. Its way too vague, and it just doesn't fit in with what a General Manager would usually do.

Mickie on commentary for this one was a little unexpected, simply because she should be more interested in Phoenix than McCool, but I guess she's scouting her competition nonetheless. The match itself was nothing but a squash, putting over one of the three women on the SD roster who seem credible, that being Michelle McCool.

Beth Phoenix coming out afterward and addressing both women was alright, maybe could have had a little more to it, but it got the point across, perhaps setting the scene for a triple threat match somewhere down the line. As for Mickie James, her not doing anything in the aftermath made it seem really pointless to have her on commentary, as you didn't even specify anything she said, which I think is a must when a superstar is on commentary.

Tazz on the phone to Eric Bischoff was very interesting, as I'm really curious as to what this announcement is, and I'm guessing Bischoff may be making it on Raw, that's why Tazz will be watching. Anyway, Masters barging in and having a go at Tazz shows that he isn't backing down, and Tazz was a real prick to Masters here, and Masters is a heel, yet all this "I'm the boss" ego trip that Tazz is on still makes me believe a turn is in his future. Masters to go over whoever he faces is obvious at this point.

This segment was rather generic with the faces speaking to each other like they were catching up for a cup of coffee. I guess this puts over the match that will take place later tonight, whilst also bringing up some sort of strange situation between Sydal and Mickie, either way, I wasn't a huge fan of this segment.

Honestly, Masters being paired with Ziggler is really something I don't like. I just feel as if Masters should have got a singles match after Haas did. The match seemed alright to, with both teams getting their fair share of offense, although I didn't like the result. I guess Sydal as your US Champ means you want him to look strong, but Masters looks so dodgy right now, whilst the guy he's got to feud with, Charlie Haas, looks awesome. I don't like that very much, as it's not some sort of angle where Masters is on a downward spiral, it has simply been your booking throughout this one show.

Shane looked the goods here, picking up a good win for Crazy in what probably would have been the most entertaining/competitive match so far on the show. Good booking.

The attack from Benjamin was good, showing his intent to get the US Title, although I didn't like Burke just yelling at Benjamin. He should have gone in for the kill, rather than yelling like a female would, imo. So despite liking the attack, I thought you made Burke look a little too bitchy.

Michaels was always going to beat Jeter, he is simply too big of a name not to, although allowing Jeter to rub shoulders with Michaels, and actually match him for awhile is terrific for Johnny's career. I didn't really see the point of Shane coming to ringside, despite his feud with Jeter, I doubt HBK would want his help. The aftermath with Swagger ramming Shane into the steps is good, as it gets him inside the heat of Michaels. You continued one feud and established another here, great work.

MVP and Ron Killings seemed really intense after what has taken place over the past few weeks, and whilst I'm not a huge fan of wrestlers admitting they don't care about the titles, I thought this interview was terrific in showing off their intensity.

The main event was written pretty well, and probably would have been one of those entertaining clusterfucks that isn't too bad now and again. Everything went along rather nicely, although I must admit I didn't like the idea of Killings and MVP laughing even though they didn't win the match. I mean, okay The Empire lost, but Killings and MVP don't get them two on two because they didn't win tonight, so surely they'd be a little disappointed. This is a huge win for Devine and Williams though, even if I don't see them as a legit threat to the titles.

I quite like when a huge promo ends the show as it usually means we are in for something really entertaining and I don't think you disappointed here. Jericho was pretty spot on from the beginning, putting himself over, gloating for defeating The Undertaker, and planning to move on to the World Heavyweight Championship. CM Punk was very good early on, playing the face card after the handshake at Summerslam, really getting the crowd behind him and then out of nowhere, his attitude just changed. I've no problem with him being a tweener, if that is what you were going for, but having him just switch attitudes like that was just plain weird. Then it seemed Punk went back to being all face like when he and Jericho began bickering, and whilst this time I can understand it a bit because Jericho is the bigger heel, I really do believe the changes in Punk's behavior should be more subtle. Instead, it just seems like you've got a schizophrenic World Heavyweight Champion. Christian was probably the best out of all three of his guys, as Jericho rambled a little, and I've already told you about Punk's problems. Christian spoke about his victory, before putting himself in title contention in perfect fashion. Even the jokes weren't cringe worthy, not the greatest, but not bad. Christian's challenge to Jericho was alright, but after here the promo got a little bit weird. I understand you were trying to have Christian trick Jericho into accepting the match, but you could have done something better than calling Jericho a chicken. A really lame move, imo. Christian/Jericho should be awesome next week, with the winner probably getting a shot at Punk. Overall, a promo with moments of good stuff, but also very inconsistent.

Overall, I enjoyed reading the show. Whilst there were one or two little booking issues, and a few issues with some of the promos, I feel as if everything was still very solid. With the WHC situation staying hot, HBK/Swagger heating up, and some terrific mid card feuds going, SD is set to continue to be solid, and hopefully even better for awhile yet. By the way, I've seen Raw and I'll get to it when I can.
---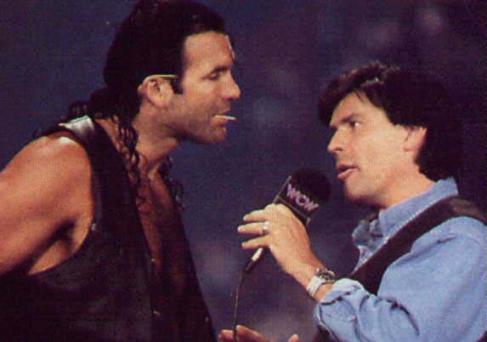 Re: WWE: A Strong Response
---
Friday Night Smackdown
Friday 29th August 2008
Live from the DCU Center
Worcester, Massachusetts


*Video Recap*
From Last Week
Chris Jericho
with a smug smile on his face walks down to the ring, laughing off the boos being thrown in his direction, and once he gets in to the ring, he walks over to the apron and asks for a microphone.
Chris Jericho:
Five nights ago at SummerSlam, I walked through the gates of hell and stared the dead man in the eye. . . I vowed to end the career of The Undertaker and expose his legacy as a fraud, and I did. . . Now that I have achieved one of my objectives that I set out to do when I returned to Smackdown, it's time for me to move on and begin the next chapter in my own legacy. That chapter will be entitled Chris Jericho, the World Heavyweight Champion.
CM Punk
, the World Heavyweight Champion enters the arena and stops at the top of the stage with the glistening title belt draped proudly on his shoulder. He smiles then wanders on down to the ring with most of the fans still booing him, not that The Straight-Edge Superstar is bothered by their reaction. Punk gets in the ring and walks past the disgruntled Jericho to the apron to collect a microphone. The World Champion walks back across the ring and towards Jericho, who's clearly not impressed by him. They stare at each other for a few seconds as Punk's music stops.
CM Punk:
. . . I was getting ready for my world title defence against Shawn Michaels and I had your match with The Undertaker on in the background in my locker room, and I have t' say you did a good job. I mean how many people can say they've beaten The Undertaker fair and square in the middle of the ring right?. . . You can't.
Jericho doesn't look happy and Punk shrugs his shoulders.
CM Punk:
You had to cheat to beat The Undertaker where I beat Shawn Michaels,
The Showstopper, The Main Event, The Headliner, The Icon
without resorting to the tricks you did t' win your match. . . After I defeated Shawn Michaels at SummerSlam, he shook my hand. That's respect I earned, not that I need it from these ignorant, ungrateful, clueless. . . What was it you called them? Parasites?. . . They still believe I don't deserve t' be the world champion, an' that's even after I defied all the odds at The Great American Bash in the scramble match. Still they doubted me. Then five nights ago, I got the chance t' live my dream. I got the chance to headline SummerSlam against the one man I always wanted t' be. . . Shawn Michaels.
*Pop*
CM Punk:
Ev'ryone doubted me, believing Shawn would beat me an' take the world title from me, but that didn't happen. I defeated the best this business has ever seen. . . You people have t' accept that right now, I'm not just the World Heavyweight Champion but a worthy champion. . . What you have to understand is this is only the beginning of my title reign. . . In fact, earlier t'night Jack Swagger said something along the lines of there being a new era on Smackdown, an' he's right. The problem is Chris, there's only room for one man at the helm. I'm sorry t' tell you this, but it's not you. . .
Chris Jericho:
. . . The only reason you're the world champion right now is because I had bigger fish t' fry. . . Now that The Undertaker is gone, my eyes are firmly set on you and your title that will soon belong to me, a true worthy champion.
"GO! If you close your eyes, your life will. . ."

'Captain Charisma' Christian strolls out to the stage holding a microphone with Tyson Tomko walking behind him. Both are dressed casually and Jericho & Punk turn round to look up to the stage, both confused by his presence.
Christian:
Ladies please, put the handbags away. . . But in all seriousness you both did have impressive victories at SummerSlam, an' guess what? You're not the only ones. . . T' beat Adam at SummerSlam in front of millions of my peeps watching 'round the world was something I've dreamt about f' years an' years, an' just like you Chris, there's something else I've dreamt about. . . It's the same thing. . . being world champion. . . Since I too am in the SummerSlam vict'ry club Chris, I figure I've got just as much right as you to a shot at straight-edge Sally there. . . I proved it at SummerSlam an' I'm more than happy t' prove it t' you any time any place.
Chris Jericho:
I don't need to prove myself to you. You're not in my league and you never will be.
Christian:
It sounds t' me like you've got a big case of the chicken disease. . . What do my peeps right here in Cincinnati think? Do you agree Chris Jericho is nothing but a big chicken?
Chris Jericho:
Need I not remind you of how courageous I was to not just challenge The Undertaker but
defeat The Undertaker
. . . In no way would you be able to defeat The Undertaker, and that's why I accept your challenge.
CM Punk:
Well I'm so happy that you two have come to an agreement, but if either of you think that in some way you're fighting it out in an attempt t' take my title, you're wasting your time. This is my show an' will be f' a long long time. But hey, good luck next week fellas.
Punk drops his microphone and leaves the ring as "This Fire Burns" plays with Jericho & Christian staring at each other. Punk smirks as he walks up the ramp and turns back to look at Jericho as Smackdown comes to a close.
*Opening Video*
"If You Rock Like Me"


*Cut to the Arena*


***Pyro***
***Pyro***
***Pyro***


Michael Cole:
Good evening ev'rybody and welcome to Friday Night Smackdown,
live
from the D-C-U Center in Worcester, Massachusetts. Joining me, Michael Cole is my broadcast colleague, Matt Striker, and Matt what a show we have lined up t'night.
Matt Striker:
We certainly do Michael, and it will be headlined by what will surely be an outstanding main event between two of Smackdown's
biggest stars
, Christian and Chris Jericho.
Michael Cole:
That's not all though folks. You're also going t' see the former United States Champion, Shelton Benjamin go one on one with Elijah Burke. And if you missed Smackdown last week, The Gold Standard showed us just how badly he reacted t' losing the title to Matt Sydal at SummerSlam by attacking the new champion in the parking lot when he an' his buddy, Elijah Burke were leaving the arena. And the information we've received on the condition of the United States Champion isn't good. We're hearing unconfirmed reports that Matt Sydal broke his arm during the incident in which Benjamin slammed Sydal's car door on his arm. Elijah Burke wasn't happy then and he won't be happy t'night. I'm sure he's raring t' go against The Gold Standard later on.
Matt Striker:
I'm sure he is. However Michael, he won't be the only one eager to compete t'night as Michael Shane will be competing against Jack Swagger, who caught him by surprise last week, sending a message right to his cousin, Shawn Michaels in the pr'cess.
Michael Cole:
Indeed he did. The Heartbreak Kid had just defeated Johnny Jeter while Shane was watching his cousin an' rival go at it when Swagger attacked him from behind. . . We've also learned that right here next week, Shane will face Jeter one more time for the Cruiserweight Championship. Tazz informed them both last week that they would meet again after yet more controversy in their title match two weeks ago. He also said that he will be at ringside to make sure that there'll be no more controversy. . . Also in action t'night will be Mickie James when she collides with an old rival, Mia Rain, and fresh off the back of their huge victory in the number one contenders match for the tag team titles, Petey Williams an' Johnny Devine will get up close with the champions when Williams goes one on one with Harry Smith.
Matt Striker:
And if that's not enough, MVP an' Ron Killings will be in tag team action when they face off against two of the toughest competitors on the Smackdown roster in Jamie Noble an' Kid Kash, The Pitbulls.
"13"
Smackdown's General Manager
,
Tazz
makes his way out in to the arena to a decent pop, and the man from Brooklyn appears to be in a fairly relaxed state as he walks down the ramp. As he steps in to the ring, he walks across to the opposite apron and asks for a microphone. He is passed one by Justin Roberts and then turns back to take up a position in the middle of the squared circle. His music cuts and frees him to speak.
Tazz:
Alright WORCESTER, MASSACHUSETTS.
*Big Pop*
Tazz:
I've got a lot t' get through t'night so you'll have t' bare with me. . . F' those o' you who didn't catch Eric Bischoff's little speech on Raw Mond'y night, you won't have heard him say that there's gonna be some changes made that are gonna change the face o' Raw, an' the same can be said 'bout Smackdown too. We're shaken things up
f' the better
t' give you, the fans the best pr'duct y'could wish t' see.
*Pop*
Tazz:
You ain't gonna 'ave t' wait long either. All these changes we're makin' are gonna be announced on W-W-E dot com in less than twen'y four hours. There's gonna be random drafts an' there's gonna be a whole lot o' fresh talent live
right here on Smackdown next week
.
*Pop*
Tazz:
Yeah, there's a whole lot t' get excited 'bout right now. You're gonna see some o' the hottest, most talented superstars this business has t' offer, an' t' give 'em the best possible chance of bein' a star here in the big leagues, we're gonna hook each of 'em up wit' a mentor. An' just like the draft, y'can find all those details on W-W-E dot com t'morrow afternoon. Make sure y'check 'em out 'cause you'll be seein' 'em up close an' personal before y'know it.
*Cheers*
Tazz:
Now, there's gonna be a few changes t'night, well one t' be precise. See at the end o' last week's show, we all saw Christian challenge Chris Jericho to a match
here t'night
.
*Big Pop*
Tazz:
However I regret t' inform ya that's not gonna happen.
*Major Heat*
Tazz:
Like I pointed out to a couple o' guys last week, I'm the one who makes the matches 'round here, an' that's not a match I made. That's not t' say that you ain't gonna see Christian an' Jericho go at it 'cause they will. They're gonna meet
in tag team action
when Christian teams up wit' Tyson Tomko t' take on Jericho an' his partner. . . the World Heavyweight Champion,
CM Punk
.
*Big Pop*
Tazz:
Now I said I had a lot t' get through t'night, an' this is the last bit o' business an' arguably the most important. . . As y'know, me an' Bischoff are makin' a whole lot o' changes. We wanna give you the best en'ertainment we possibly can, an t' do that we need the biggest names in the business. . . See bein' on Raw was a massive responsibility. I enjoyed pretty much ev'ry minute except findin' out what a pedigree feels like, but just bein' there gave me the chance t' spot a huge opportunity. One o' the responsibilities I had was t' deal with the superstar's contracts, an' I noticed that a certain Raw superstar's contract is comin' to an end very soon, at the end o' September in fact. Now I know full well that we have the open house rule in place, but bein' a G-M myself I respect the contract between each superstar an' their respective brand. I know I don't want one o' my top stars bein' taken away from me. That's why I've not made a direct attempt t' steal this guy away from Raw right away. I've gone down the proper channels an' made him an offer t' come t' Smackdown when his contract ends in September. . . Now I know you'll all be wonderin' just who this guy is, an' you'll know him as the one an' only
John Cena
.
*Huge Cheer*
Tazz:
We all know what John Cena brings t' the table, an' that's why I'd love nothin' more than t' see 'im here on Friday nights along wit' the likes of Shawn Michaels an' The Undertaker. I'm sure I can offer Cena a new an' exciting challenge, an' havin' John Cena on Smackdown will take this show to a whole other level wit' the attraction he. . .
"This Fire Burns"
The confused looking
World Heavyweight Champion
,
CM Punk
walks out to the stage and stares down at Tazz. Dressed casually with the world title draped over his shoulder, The Straight-Edge Superstar heads down the ramp and picks a microphone up off the apron as he walks up the steps. He still looks confused as he steps inside the ring and looks towards Tazz. His music stops and he walks closer towards him.
CM Punk:
Am I hearing things right? Did you seriously say you're
trying t' bring John Cena t' Smackdown
?
Tazz nods at him and the fans cheer, well most with some boos coming from the members of the audience who've actually gone through puberty.
CM Punk:
I don't know what t' say. I'm astonished, although I probably shouldn't be. It's not like I've ever questioned your decision making since you became the general manager,
but to actually consider bringing John Cena t' Smackdown
is the worst decision you've made by a
long, long way
.
*Mixed*
CM Punk:
Have you actually thought about all the problems it'll cause if he agrees t' come here? It'll be chaos. Ev'ryone in that locker room despises Cena. You said it y'self, ev'ryone knows what he brings t' the table, an' that's stealing the spotlight so the whole world knows who John Cena is.
*Cheers & Boos*
CM Punk:
That's not just my own personal opinion though boss. You'll have the entire locker room on your back. The one advantage this show has over Raw is we don't have t' put up with the whole John Cena fanfare. The only thing he cares about is John Cena. Smackdown doesn't need him an' we'll be better off without him.
*Mixed*
Tazz:
Hey, that's your opinion an' you're entitled to it.
CM Punk:
Don't patronise me. You're no better than these ignorant piss ants that show me nothing but disrespect. You proved that before when you spoke about Shawn Michaels an' The Undertaker as this show's star attractions when there's only one person who's the face of Smackdown, an' you're lookin' at 'im.
*Heat*
CM Punk:
They're just your favourites, an' theirs. I'm the World Heavyweight Champion, the top dog, the star of this show. I'm the one taking it to a whole new level without Cena. I proved that when I beat your boy Shawn Michaels at SummerSlam, an' just like these ungrateful idiots,
you need t' show me the respect I deserve
.
*Boos*
CM Punk:
I don't care what they think, but you, it's your job t' see what's goin' on objectively, yet here you are showing me nothing but the same disrespect they do. It doesn't matter what I do, who I beat, it'll never be enough t' please or impress you, but one mention of the name John Cena an' you all wet yourselves with excitement.
*Mixed*
Tazz:
Just f' the record, you've impressed me, but as far as John Cena goes, it's my decision t' make, not yours. If you can't see the benefit of havin' 'im on Smackdown, that's your problem. T' say he steals the spotlight is total B-S. He's one o' the most genuine guys y'could ever wish t' meet, an' I don't 'ave any concerns 'bout 'im fittin' in wit' all the guys in the locker room. The only I problem I see Punk is that you're threatened in some way by the idea of 'im comin' t' Smackdown.
CM Punk:
Oh please, that is so not the case. I'm trying t' make you see sense before this all comes down on you, 'cause it will if he does decide t' leave Raw. Hopefully he'll hear what I've said an' stay away, but if you seriously think I'm threatened by
John Cena
, you're wrong. It just goes t' show that I'm right when I say
you don't respect me, my ability or my accomplishments
. I'd loved to have seen anyone else walk out of the scramble match The Great American Bask as the World Heavyweight Champion like I did an' then defeat Shawn Michaels at SummerSlam. I'd love t' see if
John Cena could do that
.
Tazz smirks.
Tazz:
Clearly you've got a real problem 'bout Cena maybe comin' here, but at the end o' day that's my problem an' I'll deal wit' the consequences if he does decide t' come here. Until I get a decision, it don't matter. We've all just gotta carry on as normal, an' that includes you. . . Now since you're gonna be in action t'night, I suggest y'go get y'self ready an' get John Cena out o' y'head. Y'think y'can do that champ?
CM Punk:
It doesn't look like I have much choice does it? But let me leave you with one final thought. . . What I've said about Cena t'night, it's all f' the benefit of Smackdown, not me. It'll all be on your head. Just you remember that.
"This Fire Burns" hits again and the disgruntled world champion shoves the microphone quite gently into Tazz's chest. He then leaves the ring and heads back up the ramp without turning back.
*Commercial Break*


*Video Recap*
From Last Week

'The All-American American' Jack Swagger
, dressed in jeans and a patterned white T-shirt walks out to the arena with a big smile on his face, totally shutting out the boos from the Ohio crowd. He makes his way down the ramp without a care in the world, smirking at the crowd before picking a microphone up off the apron and entering the ring, still smiling as he walks in to the centre of the ring.
Jack Swagger:
All the talk I hear right now is about how great a show SummerSlam was and how there were some incredible moments. . . However there's one big talking point ev'ryone's missin', how last week right here on Smackdown I beat Bobby Lashley an' won the best of five series. . .You people need to f'get all about ev'rything that happened at SummerSlam an' recognise that I, 'The All-American American' Jack Swagger didn't just beat Bobby Lashley, one of the toughest competitors of recent years not one time
but on three diff'rent occasions
. How many other superstars can say that?. . . You all have to accept that I am the real deal, the future of the W-W-E like I've said all along.
*Heat*
Jack Swagger:
As we speak, there's a changing of the guard. The guys that have been at the top f' so long like Ric Flair, Shawn Michaels an' The Undertaker all fell on the scrap heap at SummerSlam. It's time f' them t' make way f' the likes of CM Punk, and of course, yours truly, Jack Swagger.
"I think I'm cute. I know I'm sexy. . ."

Jack Swagger turns round to face the stage and sees 'The Heartbreak Kid' Shawn Michaels walk out to a massive cheer from the adoring Ohio faithful, and Swagger isn't best pleased with the interruption. Michaels walks down the ramp and in to the ring, looking at Swagger the entire way before walking past him to collect a microphone of his own. He walks towards Swagger, who's still not happy to be sharing his time with The Showstopper.
Shawn Michaels:
. . . You have no idea what you're talkin' about. . . You've been in the business a matter of weeks, got your first big win under your belt an' you want it all it t' fall at your feet right here right now without liftin' a finger. . . Kid, you've got a lot t' learn. One big win doesn't make you a star, get you shots at a world title or in t' the main event. You have to earn it.
Jack Swagger:
I'm an All-American American, a
huge
success story waiting t' happen, an' you'd be best off staying out of my way if you know what's best for ya.
Shawn Michaels:
I'll leave you with some good advice kid an' I suggest y'listen t' what I have t' say. . . If you wanna believe your own hype, go ahead, we'll see where that takes ya. But f' the sake of your career if you can call it that already, you're best off staying away from me, 'cause I'll have no problem ending it before it's even started.
"Sexy Boy" plays and Michaels kneels down, then drops the microphone with Swagger glaring at him, watching his every move as The Heartbreak Kid leaves the ring and walks up the ramp, slapping hands with the fans in the process.
* * *

Shawn Michaels w/Michael Shane vs. Johnny Jeter

Michael Shane came out to support his cousin a few minutes in to the match having showered and changed after his match. Michaels reclaimed the momentum and eventually finished his cousin's bitter rival after some Sweet Chin Music. Just as Michaels was getting his arm raised by the referee, Shane was jumped on the outside by Jack Swagger, who whipped him in to the steel steps. The bang caught Shawn's attention, and he immediately went to check on his cousin as Swagger backed up the ramp smiling back at the furious Heartbreak Kid.


*Cut Backstage*
Josh Matthews
is standing by at the interview set.
Josh Matthews:
Ladies an' gentleman, please welcome my guest at this time, 'The All-American American'
Jack Swagger
.
As the camera zooms out, the very smug and confident
Jack Swagger
is standing alongside Josh in his ring gear.
Josh Matthews:
Jack, last week you had a run in with 'The Heartbreak Kid' Shawn Michaels, but I have to ask you just why you attacked his cousin and the man you'll face t'night, Michael Shane after Shawn's match?
Jack Swagger:
Well Josh it's really simple. Shawn Michaels showed me no respect
whatsoever
and even had the nerve t' tell me I had t' learn some respect. If anyone needs t' learn some respect Josh, it's Shawn Michaels. He needs t' respect my ability an' that I will be the future of this company. Anyone can see that's the truth, just ask Bobby Lashley. All Shawn did was laugh in my face, even though it's clear t' see that he's jealous that someone as talented as me has come along t' make it even harder f' him t' succeed. All I did was make him see that he needs t' accept that. He wasn't taking me seriously, but I'm sure he is now.
Josh Matthews:
Well later on t'night you'll be going one on one with Michael Shane, and you have t' think that Shawn Michaels will be supporting him in his corner. Are you at all worried. . .
Jack Swagger:
. . . Let me stop you right there Josh. I'm not the least bit worried about Shawn Michaels. I just feel sorry f' his cousin that he's got mixed up in all this. Clearly Shawn's too worried about getting in the ring with me an' sent Shane in t' save himself the
embarrassment
he'd face when I'd 'ave beaten him instead. I hope he is there t' see that I am the real deal, then maybe he'll apologise t' me an' tell me he was wrong, that Jack Swagger is
without a shadow of a doubt the future of the W-W-E
.
Swagger turns and smirks at Josh, then walks out of the shot grinning like a cat that's just got the cream.
*Cut to the Arena*


*The Opening Match*
Mickie James vs. Mia Rain
A very interested Michelle McCool was watching the action unfold on a monitor in the back, and just before the match started, Michael Cole reminded us that that Rain is 2-0 against Mickie. It was a back and forth encounter with both divas giving it their all. Mickie was particularly up for it, but it was Rain that gained the upper hand in the closing minutes after dodging an attempt from James to hit the Implant DDT, throwing her forward and down to the mat.

Just as Rain looked in control, Mickie fought back and caught her off guard by escaping from her grasp when it looked like she would fall victim to the Rain Drop, a falling reverse DDT. The groggy Mickie was clearly hurting and tired when the stunned Rain turned round right into a Mick Kick. The resilient diva dropped down to her knees to make the cover, earning herself an impressive and hard fought victory, and she was understandably pleased as she got her arm raised by the referee.

Winner: Mickie James by pinfall.


*Cut Backstage*
Michelle McCool
is still watching the proceedings on a monitor and she doesn't look too pleased at all. All of a sudden, we can hear some footsteps getting closer and the
Diva's Champion
,
Beth Phoenix
appears over her shoulder. McCool turns around and sees The Glamazon standing there with the glistening diva's title belt on her shoulder.
Michelle McCool:
What d' you want?
Beth Phoenix:
There's no need to be defensive Michelle. I was just going to say that Mickie did a good job, don't you think?
Michelle McCool:
What's your point?
Beth Phoenix:
Point? I was just saying. But since you mention it, if I were you I'd be concerned. If you and Mickie are competing for a shot at my diva's title, she looks good after that. Mia's tough. That was impressive.
Michelle McCool:
If y'say so.
Beth Phoenix:
I just did.
McCool's not a happy camper and she gives Beth one big dirty look as the diva's champion walks away without a care in the world.
*Video Recap*

We see Jack Swagger and then Michael Shane with Shawn Michaels making their way through the back for the match coming up next.


*Commercial Break*


*Match 2*
Michael Shane w/Shawn Michaels vs. Jack Swagger
Johnny Jeter was an interested spectator as he joined Michael Cole & Matt Striker at the announce table, watching on after confirming he will be defending the Cruiserweight Championship against Shane next week on Smackdown. Shawn Michaels was also watching keenly from his cousin's corner, keeping a close eye on The All-American American after the events of last week. Swagger also had an eye on The Heartbreak Kid, taking the time to show off after grounding Shane. It almost led to his downfall when after a close two count, he stood up and took some time out to talk some smack to the unimpressed Michaels.

Swagger was unaware of Shane clawing his way back up behind him, and Jeter wasn't a happy man as he watched Shane stand up and catch Swagger as he turned round into some Sweet Shane Music. The crowd were going mad as Shane scurried across the mat on his knees to make the cover, but fortunately for The All-American American, he was close to the ropes and placed his left foot on the bottom rope at the count of two. Shane wasn't the only one who was disappointed as the crowd shared his frustration. Michaels encouraged him to keep on going, and he did just that, nearly picking up the win after a diving cross body.

Swagger kicked out again before the count of three, and as both men made it to their feet, Shane set him up for a leg hook DDT. Swagger slipped back to safety and then fired the surprised Shane into the corner pads. Shane hit them hard and staggered out in to a kick to the gut and a spin out power-bomb with Swagger covering him right away to get the victory, much to the satisfaction of the watching Cruiserweight Champion. After the bell, the smug Swagger got his arm raised to heat from the crowd, and after taking a quick look at Michaels on the outside, The All-American American turned his attention back to Shane and watched him squirming on the mat.

He shifted towards him, but that brought The Heartbreak Kid in to the ring, getting right between Swagger and Shane, who was still on the mat. Michaels challenged Swagger to try it on him, even shoving him in the chest, not once but twice as Swagger failed to react the first time. He didn't the second time and retaliated by shoving Michaels back. They were both steaming and Michaels rolled up his sleeves to a big pop, and Swagger raised his fists looking ready to go. They walked towards each other but Swagger backed away at the last second to a ton of heat as Shane stood back up unsure of what was going on. Swagger was one angry young man as he backed up the ramp with Michaels watching him every step of the way.

Winner: Jack Swagger by pinfall.


*Cut Backstage*
Once again,
Josh Matthews
is standing by.
Josh Matthews:
Joining me at this time are the number one contenders for the WWE Tag Team titles, Petey Williams an' Johnny Devine.
The cameraman zooms out so that we can see the very pleased with themselves Canadian duo,
Petey Williams & Johnny Devine
alongside Matthews.
Josh Matthews:
First off, congratulations on the vict'ry last week. How does it feel to be next in line for a shot at The U-K Pack an' their tag team titles?
Petey Williams:
Well it's about time. We've been saying f' weeks that we deserved a shot, an' last week we proved it. We've not put a single foot wrong since we came here, but f' some reason we've not got the credit we deserve. We are
undoubtedly
the single greatest tag team on Smackdown. Now we've earned the shot we've always said we deserved, it's just a matter of time before we become the new W-W-E Tag Team Champions. If anyone is foolish enough to doubt us again, we're going to prove them wrong again when we beat The U-K Pack at No Mercy.
Josh Matthews:
While you've gone unnoticed under the radar, until last week that is, The U-K Pack are quickly becoming one of the most successful tag teams in recent hist'ry. They've been the tag team champions f' over eight months. . .
Johnny Devine:
. . . I'll take care of this Petey. . . It really doesn't matter how long they've been the champions because the way we see it they've never been challenged,
until now
. We've already beaten Raw's tag team champions, and at No Mercy they're not going t' know what's hit them with the easy ride they've had so far.
Petey Williams:
He's right, but they're going t' find out they're in real trouble a lot sooner than that if they don't already, because t'night I'll be taking on one half of the so called elite team on Smackdown. They don't know it yet but they're going t' get a sneak preview of No Mercy,
an' that's nothing but defeat
.
Devine smirks at hearing that, and then both he & Williams leave Josh all alone.
*Commercial Break*


*Video Recap*
From Last Week

Number One Contendership Elimination Match
M.V.P. & Ron Killings vs. Jimmy Yang & Sonjay Dutt vs. The Empire w/Katie Lee
vs. Petey Williams & Johnny Devine vs. The Pitbulls
Sanders pulled Killings down to the floor and took him out of the match while McIntyre levelled M.V.P. with the Future Shock DDT. The Brits & the Canadians went at while both Killings & M.V.P. came round at ringside, and a timely distraction from Killings allowed M.V.P. to enter get on the apron and snap McIntyre's neck on the top rope while Sanders & Devine slugged it out on the outside.

He quickly jumped down to the floor as Williams sneaked up behind the shell shocked Scot and rolled him up to earn him & Devine a shot at the The UK Pack's tag team titles. Killings & M.V.P. backed up the ramp laughing as the stunned Sanders got in the ring with a pissed off McIntyre. They glared right at their rivals as Petey snuck out of the ring to join Devine on the outside, as did the ref to raise their arms as the victors and the number one contenders to the WWE Tag Team titles.


*Cut to the Arena*


*Match 3*
Harry Smith w/Paul Burchill vs. Petey Williams w/Johnny Devine
Both men came out of the blocks flying, eager to impress and send a message to each other and their opponent's team mates going in to their WWE Tag Team title clash at No Mercy in just over a month. Smith certainly made an impression on both Petey & Devine, who was looking concerned for a large part of the match in his team mate's corner. The half English/half Canadian Smith's size advantage proved effective, but the cunningness of Williams brought him firmly in to the match after he urged the referee to give him some unnecessary protection in the corner

He got it and the ref needlessly directed the frustrated Smith out of the corner with Petey then rushing out and sending him down to the mat with a dropkick to the knee. Williams turned aggressive and worked over Smith's knee, at one point applying a one leg Boston Crab, putting some real pressure on Harry, who did manage to get to the ropes. Petey wasn't about to let him recover, and he flew at Smith as he stood up by the ropes, but he ran right in to an elbow smash. It sent him staggering away from the ropes, and Smith followed out before getting the crowd going courtesy of a delayed vertical suplex. Devine was panicking now, the complete opposite of Burchill in Smith's corner.

Harry thought he had his opponent at his mercy despite Petey kicking out at two. He dragged him up off the mat and scooped him up on to his shoulder for the running power-slam. As he ran across the mat, his leg gave way and he dropped to his knees, letting Petey go in the process. The Canadian reacted quickly by rolling him up and held on to Harry's tights as the oblivious referee counted to three. Burchill was understandably furious as he slipped in the ring to join his also angry partner in giving the referee a headache as Petey smugly slid out immediately after the bell to join the delighted Devine on the outside. They laughed back at the hard done to champions having picked up a very significant victory as they head towards No Mercy.

Winner: Petey Williams by pinfall.


*Commercial Break*
Maria
is standing by outside one of the locker room doors.
Maria:
Earlier on this evening Tazz changed t'night's main event between Christian an' Chris Jericho to a tag team match with Jericho's partner being the World Heavyweight Champion, C-M Punk, so I've come here t' see how Christian feels about the change.
Maria turns round and knocks on the door. A few seconds later, it's opened by
Tyson Tomko
, Christian's problem solver.
Tyson Tomko:
Hey, what can I do for ya?
Maria:
I was hoping t' get a word with Christian if that's okay.
?:
Come on in.
Tomko holds the door open for her and she walks in, as does the camera man, but we obviously don't see that as Tomko shuts the door. Both men have been getting ready for their match later on, and
Christian's
sat down putting his knee pads on. Tomko goes back to lacing up his boots.
Christian:
What's up?
Maria:
I just wanted to ask you about Tazz changing your match t'night.
Christian:
Sure Maria. Come take a seat.
Christian slides down the bench a bit to make room for Maria, who goes and sits next to him as he continues to get ready.
Maria:
Thanks.
Christian:
No problem, fire away.
Maria:
Okay. Well I was going to ask you if you're maybe, I don't know a little angry that you're not going to be facing Chris Jericho t'night after you challenged him last week.
Christian:
Sure maybe only a little bit, but the way I see it Maria, not only do I get the chance t' get my hands on Jericho t'night, there's someone else in there too. . .
Christian lifts his head up and looks at Maria.
Christian:
. . . the World Heavyweight Champion. I've got the chance I've been waitin' a long time for, t' prove myself against the number one guy in the business, an' believe me when I say I'm gonna do just that. When I said last week I believe I deserve a shot at C-M Punk's title, I meant it. I'm gonna show ev'ryone out there t'night that's the case, then maybe I'll finally get that shot at the big time I've always wanted, an' with the big man right there backin' me up, I sure as hell know we can show 'em up an' that's what we're gonna do right Tomko?
Tyson Tomko:
Oh yeah.
Christian:
Right
.
Maria:
Okay, well good luck an' thanks f' letting me stop by.
Christian:
Don't mention it.
Maria stands up and gets a smile from Tomko as he opens the door for her while the very focused Captain Charisma continues getting ready for his match.
*Video Recap*

From Last Week

A well and truly fired up Charlie Haas steps out in to the arena and makes his way down the ramp dressed to compete. He stomps his way up the steps and enters the ring, then walks over to the other side of the ring to collect a microphone from Justin Roberts. He clearly means business as he walks back across the ring and stares up at the stage.
Charlie Haas:
Chris Masters isn't the only one who can make challenges around here, so t'night I'm making one. The only thing is there's only one person I want t' come down here and you know who you are. So Chris, let's not waste any time. Come down here
RIGHT NOW
.
Haas backs away from the ropes and it doesn't take long for "Masterpiece" to play and for The Masterpiece himself, Chris Masters to make his entrance. He too is wearing his ring gear as he hits the stage, focusing solely on his equally serious as hell former tag team partner. Haas gets ready to go and gives the microphone back to Roberts as Masters gets to the ring.


"13"

Masters stops as he's about to climb the steps and turns to face an unhappy looking Tazz standing on the stage with a microphone in hand.
Tazz:
Hold it right there Chris. . . . What did I tell you guys last week huh?. . . Nothin's changed. It ain't goin' down like this. You two'll go at it when I say so, an' that ain't t'night.
*Cut to the Arena*


"Masterpiece"

'The Masterpiece' Chris Masters
enters the arena and is met with boos from the crowd. Dressed in his ring gear, he poses at the top of the stage and removes his robe as his pyro goes off behind him. He shrugs off the boos despite looking in a fairly bad mood as he walks down the ramp on his way to the ring, and as he gets in the ring, he heads over to the apron and calls for a microphone. As he gets it, his music cuts and he walks back in to the centre of the ring.
Chris Masters:
F' weeks now, I've been
dyin'
t' get my hands on Charlie Haas an'
beat the hell out of 'im
in this ring, but because of our general manager who won't allow it, that's not happened. Right now I've had about as much as I can take, but this week I came up with an idea that'll please ev'ryone, even Tazz. It's real simple. It's somethin' I've been doin' from the very moment I joined the W-W-E. It's somethin' I like t' call the
Masterlock Challenge
.
*Heat*
The Masterpiece turns to face the stage.
Chris Masters:
So Charlie, I've just got one question for ya; are you up t' the challenge
or not
?
"World's Greatest"
A fired up
Charlie Haas
hits the stage to a decent pop. He too is in his ring gear and stares down at Masters, who glares right back at him. Haas now paces down the ramp, keeping his eyes locked on his rival the whole time. As he steps inside, Masters turns back and asks for a steel chair, which he gets and sets up in the middle of the ring. Haas walks towards him the very serious Masterpiece.
Chris Masters:
I'm sure you know how this works Charlie. Take a seat on that chair there an' we'll get this over an' done with in a flash.
Haas doesn't budge and continues staring at Masters, confusing The Masterpiece slightly.
Chris Masters:
Come on Charlie, are we doin' this or not?
Haas is still staring at his former tag team partner but then turns his head to the chair and walks towards it.
Chris Masters:
Finally. Now sit down right there an' we can get this started.
*The Masterpiece Challenge*
Charlie Haas vs. Chris Masters
The Masterpiece took his time psyching himself up and Haas did the same. Just as Haas was about to sit down, Masters sprung to life and pulled the chair back and away from him. Haas fell on his ass to heat from the sympathetic Worcester crowd. Masters held on to the chair and picked it up, preparing to take his former partner's head off, sizing him up as Haas got back up to his feet. As he then turned round, Masters swung the chair only for Haas to duck it to the amazement of Masters and the relief of the fans. Haas immediately grabbed him around the waist and connected with a german suplex that forced the chair out of The Masterpiece's hands.

With the fans cheering, both men made their way back up. Haas was up quickly and pulled his straps down as the struggling Masters got to a vertical base, who then fell victim to an Olympic Slam which was met by a big pop. He was intense as hell and went right after the floored Masterpiece, not before going after the steel chair Masters dropped moments before. Haas picked it up to a big cheer as Masters struggled to make his way back up, and as he turned round in a spin, Haas swung the chair and blasted him in the skull. The crowd loved that and cheered as the still intense Haas held on to the chair and glared down at his out-cold former partner with "World's Greatest" playing.


*Cut Backstage*
A freshly showered and dressed
Mickie James
walks out of her dressing room and bumps into
Layla
.
Layla:
Hey girl
.
Mickie James:
Hey Layla.
Layla:
Congratulations on the big win before. You looked good girl.
Mickie James:
Thanks. . . Oh I was meaning to ask, how's Matt doing after last week? I heard he broke his arm.
Layla:
Yeah he did. He'll be out a while, but 'lijah's gonna take care of Shelton t'night. Anyway you, I tried to find you last week but I couldn't find you. What happened with you an' Matt after SummerSlam?
Mickie James:
Oh that.
Layla:
Yeah that. Me an' 'lijah asked him about it last week and he didn't seem to know what we were talking about.
Mickie James:
Yeah I'm not surprised.
Layla:
Why's that? Did it not work? Tell me what happened.
Mickie James:
Nothing, nothing happened.
Layla:
Really? I thought you two'd be perfect f' each other. I know he's a bit shy. . .
Mickie James:
. . . You can say that again.
Layla:
He just needs a push in the right direction, you know what men are like. In fact, me an' 'lijah are going t' see him t'morrow. Maybe you should come with us.
Mickie James:
Oh I don't know. It'd be a bit weird me turning up like that don't y'think?
Layla:
Don't worry about that. I'll use my powers of persuasion on him an' have a little word with him first, just so he gets it this time.
Mickie James:
Erm. . .
Layla:
. . . What's wrong? You're not having second thoughts are you? You'd be great t'gether.
Mickie James:
I don't know. I'm just not sure about. . .
Layla:
. . . Hey come on Mickie. Yeah he's shy but he's so sweet and a really nice guy. You know that. . . Now are you going t' come up with us t' see him t'morrow? You'll regret it if you don't and you really don't want t' see me beg.
Mickie smiles, seemingly giving in.
Mickie James:
Okay, but are you sure he won't mind?
Layla:
This is me you're talking to girl. I'll take care of it.
Mickie James:
Alright. I guess I'll see you t'morrow then.
Layla:
You sure will. I'll give you a call later okay?
Mickie James:
Okay. I'll speak t' you later then.
Layla:
Great. Take care girl.
Layla walks off down the hall with Mickie smiling before the camera fades out.
*Cut Backstage*
CM Punk
is getting ready in his locker room, taping up his wrists for his match later on. He doesn't appear to have calmed down that much after his exchange with Tazz earlier on, and his face gets even longer as
Chris Jericho
walks in to the room. He's in his trunks and is wearing a T-shirt too.
CM Punk:
What d' you want Jericho?
Chris Jericho:
Well what I would like more than anything is the world heavyweight title and an apology for your behaviour towards me last week, but that's not why I'm here. I came here because I happen to agree whole heartedly with you on the subject of John Cena possibly coming to Smackdown. I can't imagine anything worse than having to put up with the John Cena show each and ev'ry week. If we put our heads together, between us we can come up with a plan to ensure that doesn't happen.
CM Punk:
Look, I know I made my feelings clear earlier about Cena. I don't want him here as much as anybody but there's nothing much we can do. Besides if there was, I wouldn't need any help, least of all from you.
Chris Jericho:
Who do you think you are Punk huh? You walk around here demanding respect just because you're the World Heavyweight Champion yet you show ev'ryone else including me, the best in the world at what I do the same lack of respect you claim the entire world shows you. . . You might be the World Champion f' now, but you won't be f' long, and you can't do ev'rything by yourself like you seem t' think.
CM Punk:
Is that so?
Chris Jericho:
Well maybe we could put that theory to the test t'night and see if you can beat Christian and his problem solver all by yourself since you clearly don't need me as your partner.
CM Punk:
Y'know what Jericho? I don't care. If you don't wanna be my partner t'night that's fine. The only person I've ever relied on is
myself
an' that's never gonna change. . . Now if you don't mind, I've got a match t' get ready for. Maybe I'll see you out there, maybe I won't.
The disgusted Jericho stares a hole right through the World Champion before turning round and walking out of the room.
*Commercial Break*


*Match 4*
M.V.P. & Ron Killings vs. The Pitbulls
This was a real competitive encounter with The Pitbulls' aggressive and sneaky nature troubling M.V.P. & Killings throughout. The faces were up for the battle though and gave as good as they got. It was Noble & Kash who stole a march in the later part of the match when Noble was able to sidestep the Playa's Boot with Porter running right in to the pads. The opportunistic Noble didn't give M.V.P. any chance to recover and dragged him out of the corner to take him down to the mat with a swinging neck-breaker. He could only get a two count though and then made the tag to his pumped up partner, The Notorious K.I.D.

He stormed the ring and put the boots to Porter temporarily before turning him over and applying the K.O.D., otherwise known as Kash on Delivery and an elevated Boston Crab. M.V.P. fought through the pain and made it to the ropes, much to the frustration of Kash. He continued to do a job on his opponent until his double jump moonsault resulted in his chest being introduced harshly to Porter's raised knees. The crowd got going and encouraged M.V.P. in making the tag to Killings, and he made it. Killings raced in to the ring as Kash struggled back up to his feet and was on the receiving end of a clothesline and then a jumping heel kick enzuigiri.

Kash kicked out of a subsequent cover at two and was immediately helped up by Killings who then fired him in to the ropes and sent him right back down again with a jumping corkscrew flying forearm smash. Killings was on fire and looked all set to finish Kash off with a corkscrew scissors kick, but Noble walked across the apron and kicked him in the back. The ref saw it too as a pissed Killings turned round and threw a wild right at Noble, who ducked as Kash took advantage by sneaking up behind him and rolled him up. Holding on to the tights and resting his feet on the ropes, Kash had all the leverage as the ref made the count, but Killings kicked out at two.

Kash was shell shocked and went right after Killings, pulling him up and laying him out with a brain-buster. The Notorious K.I.D. desperately shifted round on the mat and made the cover, only for Killings to get his shoulder up. Kash was getting even more agitated as he saw the ref signal the two count again, and he reacted by standing up and going to the top rope where he flew through the air looking to hit the frog splash, but Killings rolled to the side. As they both made their way back up looking in a bad way, Killings was up first and ran at Noble, knocking him off the apron with a hard forearm shot.

He ran back at Kash who ducked a clothesline and then tried to stomp Killings in the gut. Killings blocked it and spun Kash round before kicking him in the stomach before turning back in to the ropes and connecting with the scissors kick to get the win for him & M.V.P. "What's Up?" played to a big pop as M.V.P. joined his partner in the ring to celebrate their win. They couldn't celebrate for long as The Empire, Drew McIntyre, Stu Sanders (Wade Barrett) & Katie Lee walked out in to the arena. Despite their obvious foul mood, they calmly strolled down the ramp with Katie carrying a Union Jack flag as the victors watched their every step.

They'd lost their good mood after the win, and it got worse for them as Noble slipped back in the ring behind them and clubbed Killings across the back and down to his knees. M.V.P. turned round and went after Noble, resulting in McIntyre & Sanders racing in to the ring and attacking him & Killings as he got up too. Noble & Kash made their exit nursing their wounds as The Empire got the better of their rivals with Sanders catching Killings with the Wasteland before McIntyre drilled M.V.P. with the Future Shock DDT. Katie then climbed in the ring and passed the flag to them, and McIntyre then laid it out across both M.V.P. & Killings' chests to an absolute barrage of heat, not that it bothered the gloating Brits as they threw their arms up in to the air. Their music hit as they then laughed at the sight of their bitter enemies covered with the Union Jack.

Winners: M.V.P. & Ron Killings by pinfall.


*Commercial Break*


*Video Recap*
From Last Week

Matt Sydal, Elijah Burke & Layla are shown leaving the arena, all dragging their travel bags behind them. Sydal goes in the opposite direction to them towards his own car as Burke opens up the trunk (boot to us Brits).
Elijah Burke:
Have a good night my man, you earned it.
Matt turns round and smiles as he drags his bag across the parking lot while Burke tosses his & Layla's bags in to their car. Burke then jumps in to the car, as does Layla with Sydal opening the trunk of his as Burke reverses out of his spot. We then see Sydal get jumped by Shelton Benjamin. The former United States Champion clubs him across the back and pulls him round to the side of the car, then fires him hard in to it. Sydal slumps down the car and we hear Burke's car grind to a halt and Sydal's buddy gets out, but not in time to stop Shelton open the door and slam it in to Sydal's left arm. The United States Champion screams out in agony and grabs his arm as Burke runs over to help him out.
Elijah Burke:
GET THE HELL OFF 'IM.
Benjamin stares down at Sydal for a couple of seconds before backing away as Burke runs across to check on his buddy, followed by Layla. Sydal's clutching his arm with an intense Benjamin standing a few feet away from him with a sick grin on his face. Burke then kneels down as Matt clutches his left arm still.
Elijah Burke:
You'll be alright buddy, we'll get y'some help.
Burke looks back to see Benjamin's gone as Layla shows her concern for Sydal, who looks in a bad way.
*Cut to the Arena*


"AIN'T NO STOPPIN' ME, NOOOO!. . ."

Shelton Benjamin
strolls out to the stage to a chorus of boos, and he doesn't look sorry at all for his actions last week as he makes his way down the ramp and into the ring. He walks across to the apron and asks for a microphone. He gets it and heads to the centre of the ring as his music stops, making the boos stand out even more, not that they bother him one bit.
Shelton Benjamin:
I've had time t' think 'bout my actions last week an' I jus' wanna say that I'm
really sorry
f' what I did t' poor little Matt Sydal.
*Heat*
Shelton Benjamin:
I hope Matt's not too badly hurt 'cause I was gonna challenge 'im to the rematch I'm owed at No Mercy where
I will get my title back
.
*Major Heat*
Shelton Benjamin:
An' Matt, I hope f' your sake you ain't watchin' 'cause what I'm 'bout t' do t' your buddy is gonna remind y'of what I did t' y'last week. You jus' take care o' y'self, 'cause when y'do come back I'm gonna do the one thing you an' all these people say I can't do. . .
I'm gonna bea
. . .
"Don't Waste My Time"
A hot
Elijah Burke
hits the stage to a decent pop along with
Layla
, and she too is seemingly pissed with The Gold Standard. Burke gets in the ring and immediately grabs Benjamin's microphone from him.
Elijah Burke:
You're one gutless son of a bitch y'know that?
*Big Pop*
Elijah Burke:
Y'know what else though? Y'might 'ave broken Matt's arm, but I promise ya, he won't 'ave a problem acceptin' that challenge o' yours jus' like I ain't got a problem givin' you the ass kickin' y'deserve
RIGHT HERE RIGHT NOW
.
Burke drops the microphone and pummels Benjamin, catching him by surprise, and the referee who calls for the bell.
*Match 5*
Elijah Burke w/Layla vs. Shelton Benjamin
Burke & Benjamin were both up for this one from the moment the bell rang, and it was Burke that took control in the early going, really going after the former United States Champion after the cowardly attack on his buddy last week. Shelton paid the price for missing a roundhouse kick as Burke then caught him with some rolling german suplexes to gain the ascendancy. He did some real damage to Shelton and looked on the verge of victory when he connected with a lifting spinning sit-down spine-buster, but The Gold Standard just about got his shoulder up at the count of two.

He looked in a bad way as he was pulled up by Burke and whipped in to the corner, falling conveniently into position for the Elijah Express. Burke lowered his knee pads and then charged across the ring only for Benjamin to dodge the bullet at the last second, stepping to the side as Burke's knees hit the pads before falling to the mat. The former United States Champion found himself in a good position to get back in the match, and he did just that by helping Burke up and setting him up for a power-bomb, only he walked forward and threw Burke into the pads. His back crashed into the pads, causing great concern for the fans, and especially Layla.

She ran round to check on her boyfriend, getting very close to him before Shelton pulled him away and covered him. Burke just about kicked out, unsurprisingly agitating Benjamin. He stood back up and pulled his opponent with him, then fired his already sore back in to the pads. Burke suffered more damage to the back before staggering out in to Shelton's grasp, and Benjamin lifted him up off his feet to plant him with a hellacious Samoan Drop. Again Burke kicked out, and again Shelton wasn't happy about it. He carried on doing a number on Burke, and as the match went on, he again fired Burke in to the corner back first.

This time Shelton followed in for a stinger splash, but Burke stepped to the side as Benjamin's chest crashed into the pads. Burke slipped behind him and rolled him up for a two count with both men then rushing up to their feet as quickly as they could. Burke blocked a wild right from Benjamin and hammered away with a series of rights, forcing him back against the ropes. He then tried for an irish whip but Benjamin reversed it, and as they came together in the middle of the ring, Burke surprised him with a flying forearm strike. That got the crowd going and Burke followed up with an STO, but the resilient former United States Champion kicked out again at two, disappointing both the fans and his opponent.

Burke was in the driving seat and was seemingly getting ready to finish Benjamin off with the Elijah Experience until Dolph Ziggler charged down the ramp and slid in the ring to jump Burke to a ton of heat, resulting in the referee awarding him the match by disqualification straight away. An intense Ziggler put the boots to his rival, and so did Benjamin as he stood back up with Layla looking very worried on the outside. Burke was defenceless and they eventually backed off, watching him squirm. Ziggler then urged him to get up, and slowly Burke picked himself back up, only to get levelled by the Zig Zag to a ton of heat. Benjamin & Ziggler looked down at him and sn-iggered at their work with The Gold Standard then leaving.

That brought Layla into the ring and she crawled across to Burke, who was very frosty to say the least. She could see he was coming round and she stood up and got in her admirer's face, and it amused Ziggler. Layla wasn't amused one but and tried to slap him, but he grabbed her hand, causing her and the fans to panic. She was helpless to stop Ziggler then planting a big smacker on her. As he pulled back and let go, she did manage to slap him to a pop from the crowd. Ziggler wasn't bothered and just gazed at her smiling for a few seconds before backing away, still smiling as he left the ring. The groggy Burke sat up clueless to what just happened as a disgusted Layla stared daggers at the smirking Ziggler as he back tracked up the ramp.

Winner: Elijah Burke by DQ.


*Video Promo*

Christian & Tyson Tomko are shown walking through the back on the way to the ring for their match against CM Punk & Chris Jericho coming up next.


*Commercial Break*


*Video Promo*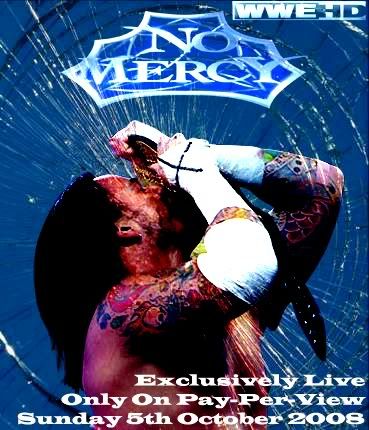 Coming Soon!


*Cut to the Arena*

*The Main Event*
Christian & Tyson Tomko vs. CM Punk & Chris Jericho
Both Punk & Jericho were understandably not so thrilled to be partners from the moment they set eyes on each other, and it continued throughout the duration of the match. Christian was pumped from the get go and looked very impressive, definitely making his mark on the two men who laid into him last week. Captain Charisma didn't waste any time in taking the fight to the World Champion, sending him over the top rope courtesy of a clothesline and then following it up with a diving cross-body from the top rope down onto Punk as he stood up on the outside. Punk was caught cold by the Canadian but managed to turn the tables when he was able to leapfrog a spear attempt and nail him with an enzuigiri.

That led to both men tagging in their partners, and a distracted Jericho bore the brunt of Tomko's aggressiveness and obvious size advantage. The problem solver went back and forth with the first ever undisputed champion, and just as Jericho looked in deep trouble, he ducked a big boot and ran through into the ropes and caught Tomko with a one arm bulldog, then quickly followed it up with the Lionsault. Tomko kicked out at two, frustrating Jericho even more. As the match got to the closing stages, Punk found some momentum after narrowly dodging a diving head-butt from Christian.

The World Champion flew in to action and did a number on Captain Charisma, pummelling him with a series of martial arts kicks to the upper body before hitting a double under-hook back-breaker. The Straight-Edge Superstar came close on a couple of occasions and regretted not putting Christian away when the Canadian tossed him down to the mat when the World Champion looked to drill him with a springboard tornado DDT. As both men made their way back up feeling the effects of the match, Christian hit the ropes and took Punk down with a spear, but his hopes of victory were dashed when Punk got his foot up on the bottom rope to the despair of Christian and his thousands of peeps.

He kept on going and took Punk to the brink, catching him with a missile dropkick, an inverted face-lock back-breaker and then a frog splash to a huge pop from the sell-out crowd. Punk just about managed to get his shoulder up before the ref's hand came down for the third time. Christian stood up and watched intently as the World Champion slowly made his way back up, sizing him up for the Killswitch. He pounced on Punk as he stood up and tried to pull him in to place for his finisher, but Punk pulled his arms free with Christian turning round right away. The World Champion reacted quickly and reached down to lift Christian up off his feet and onto his shoulders for the GTS.

Christian wriggled free down Punk's back and whipped him in to the corner, right in front of Jericho. Punk managed to put the brakes on and turned round to see Christian charging at him and ducked, resulting in Christian clotheslining Jericho off the apron and down to the floor. Punk breathed a huge sigh of relief, and as they both turned round, he lifted Christian up again for the GTS, only this time Christian grabbed the top rope that was right there next to him. He drove his other elbow in to Punk's head and found himself back on his feet as Punk tried to shake off the cobwebs.

Christian waited for Punk to turn round before running at him, but the World Champion caught him with a spinning heel kick as Jericho got to his knees on the outside and climbed back up on to the apron. The Straight-Edge Superstar then crawled across to his corner and tried to make the tag to Jericho, but he stepped back down off the apron, really pissing Punk off. He stood up and watched an angry Jericho walk away as Christian made his way back up.

Captain Charisma walked up behind him and grabbed his arms, pulling him into place for the Killswitch and hit to a huge pop and the amusement of Jericho, who stuck around to watch Christian pin Punk to get the win for him & Tomko. Jericho smirked and then turned round to head to the back as Christian & Tomko got their arms raised. As Punk came round, he had a face like thunder while Christian celebrated as the show came to a close.

Winners: Christian & Tyson Tomko by pinfall.


*Credits*


>Quick Results<
Mickie James df. Mia Rain
Jack Swagger df. Michael Shane
Petey Williams df. Harry Smith
M.V.P. & Ron Killings df. The Empire
Elijah Burke df. Shelton Benjamin
Christian & Tyson Tomko df. CM Punk & Chris Jericho


>Confirmed for Next Week<

WWE Cruiserweight Championship
Michael Shane vs. Johnny Jeter ©


>Confirmed for No Mercy<

WWE Tag Team Championship
The UK Pack © vs. Petey Williams & Johnny Devine


>Superstars Results<
Melina df. Brie Bella
Dolph Ziggler df. Super Crazy
The Empire df. Jimmy Yang & Sonjay Dutt
Re: WWE: A Strong Response
---
>Headlines<


>Tag Title Clash – Date Set!<
Seven nights ago the Canadian duo of Petey Williams & Johnny Devine earned themselves a shot at the WWE Tag Team titles when they outlasted four other teams from Smackdown in an elimination match. Earlier tonight after their title match was announced to take place at No Mercy, they had a chance to acquaint themselves with the tag team champions, The UK Pack.

Williams went one on one with one half of the champions, Harry Smith. With both Devine & Paul Burchill watching closely in their respective partner's corner, it was Devine who was the happier when he saw Williams wear down Smith's leg and ensured he couldn't fall victim to his running power-slam. Smith dropped Williams who then rolled him up and held on to the Brits' tights to pick up a somewhat fortunate victory.

Will the Canadians be able to defeat their Englishmen at No Mercy and become the new tag team champions? After tonight, you can be sure the champs won't be taking their challengers lightly.
>Shane/Jeter III Next Week!<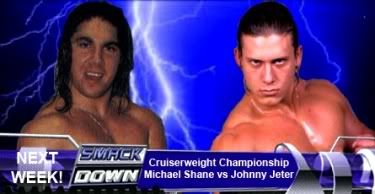 We learnt last week on Smackdown that Michael Shane will challenge Johnny Jeter for what used to be his Cruiserweight Championship, and earlier tonight we found out that match will take place next week.

There's no doubt that Shane's had some bad luck to say the least against Jeter when they've battled it out with the title at stake, and to make sure history doesn't repeat itself, Tazz will be on hand to oversee what will be Shane's last chance to win the title back. Shane was in action this evening and came so close to causing an upset against Jack Swagger.

He can take a lot of heart from his performance tonight, and with Tazz there to keep an eye on Jeter, will he be taking the title home once again?
>Changes Galore Tomorrow Here on WWE.com!<
If you've missed both Raw & Smackdown this week, you'll be unaware of some huge changes that will be announced right here on WWE.com tomorrow.

Eric Bischoff & Tazz have agreed to a random draft that we're told will see four members from the Raw & Smackdown rosters switch places. That's in addition to a new scheme devised by Bischoff that will see a number of new faces from the WWE's training base in Florida join the main roster while being paired with mentors currently on both Raw & Smackdown.

Those new faces apparently include rookies and some superstars who have wrestled across the world with some significant success. To find out who they are, who they'll be mentored by and which show they'll be appearing on as soon as next week, log on to WWE.com tomorrow afternoon.
>Raw Gets an Extra 20 Minutes Next Week!<
Eric Bischoff certainly made his presence felt on his return to Raw this week, and after making two huge matches for next week's show, he's managed to secure the show an extra 20 minutes from the USA Network.

Randy Orton will face Triple H with the King of Kings attempting to defeat The Legend Killer to fight his way in to a triple threat match for the WWE Championship at Unforgiven. If he can overcome his former Evolution team mate on Monday night, then he'll find himself in amongst Orton & Batista with the WWE title he wants so desperately within his reach.

The other huge encounter made by Bischoff will see the man who attacked him nearly two months ago defend his Intercontinental Championship for the first time inside a steel cage against The Big Show. Raw's returning Head of Authority revealed he knew his attacker all along, and that man was Ted DiBiase Jr. Bischoff told DiBiase this week that he was putting him in a similar position he was in, trapped against a man bigger than him. How much is DiBiase regretting his actions now?

Make sure you tune in to what already looks like being an explosive edition of Raw next Monday night from Grand Rapids, Michigan.
Re: WWE: A Strong Response
---
Raw Feedback
I know I say the same thing at the beginning of everything I post in this thread, and I really was going to stop, but considering the huge occasion which is Eric Bischoff returning I felt as if I needed to mention it again. The video package, especially the Bischoff bit, whilst you still remembered the occurrences of last week was done very well.
Opening the show with Eric Bischoff is the logical choice, and if you didn't do so, I would have been extremely disappointed. Back in Black? I'm not totally sure about the song choice there, so I'm hoping it is perhaps just a one week thing. The beginning was good, hyping up the event which kept Bischoff on the shelf for so long, before he avoided discussing the topic right off of the bat? I didn't like this one bit, the matches should have all been announced during the week or something by Bischoff, as just brushing off his attacker storyline until he had discussed other things isn't a good move. It makes the whole situation seem smaller than what it really is, and it really deserved a whole promo to itself. With that being said, despite not liking the direction of the promo, the writing was pretty good, and not only do we have a great match in Orton/Mysterio set up for tonight, but we also have the suspense of who the attacker is. I didn't expect the attacker to be revealed tonight, but damn, I like the idea of it. A mixed bag here with the opening promo, I liked the writing, but didn't like the way you structured it.
Sheamus looked awesome with this attack on Marella, and a good talent in London. Ever since I've got back into this thread I've said Sheamus has been booked well, and it continued here. He simply looks like a monster, and the inevitable brawl between he and Finlay should be great stuff.
The Sheamus and Finlay promo afterwards was alright. The Celtic Brawl... I'm guessing it'll be the Belfast Brawl, except you're calling it different to make Sheamus look awesome when he gets the one. If I'm wrong let me know, but I don't think I am.
Eric Bischoff laying down the law with Sheamus is nice, showing that he isn't going to take any prisoners. The Celtic Brawl being at Unforgiven is the right move, but is probably something that should have been mentioned in the promo before the commercial break. With that being said, I'm not sure if Sheamus is ready to face Batista yet, although the way he has been booked, he has looked incredibly strong. I really am undecided to whether I like this, or think it's way to soon, maybe I'll make up my mind by the time the match comes about.
Ryder's attitude was there again, even if I didn't think it was as good as last weeks dig at Mysterio, it is still neccesary. As for Kingston getting agitated over the cool thing, technically he asked if he cooled down, not if he was cool, and I don't know, it just seemed really forced. Nothing about Kingston's response was smooth, I didn't like it at all, until he mentioned that he plans to regain the IC Title.
Kingston/Regal is a damn good opener, so I was glad to see the match was at least competitive, although it would have been nice to see the guys go at it in a long battle. A good win for Kingston though, as he tries to rebuild momentum, whilst Regal is just doing nothing in this thread. Change that, please.
DiBiase's promo afterwards wasn't bad, although maybe a little short, and considering all the heat already between the two, this probably could have been saved for an interview or something later in the night. No real issue though, as we would have got to see Maryse.
Orton and Batista/s interaction backstage was pretty good, with Batista accusing Orton of being fake, and whilst I think it is true, I think you gave away to much in this segment. It should have been Orton denying he is trying to get in Batista's head, adding suspense, whereas by telling Batista to get over Flair leaving, it almost shows that he isn't that caring about Flair. I thought this could have been executed better.
Hardy's interview with Ryder was pretty good, showing how annoyed he is with Rhodes, continuing things nicely.
Much like the opener, Hardy/Kendrick would have been a very good contest, and despite my love for Kendrick, it's the correct decision to have Hardy go over, considering he needs to look strong for when he next faces Rhodes.
Cody Rhodes attacking Hardy was a little unexpected, yet it was needed to accept Hardy's challenge. I felt as if Helms looked like a bit of a bitch just yelling at Rhodes and not doing anything, which is definitely not a good thing, but besides that, nothing to complain about.
Promo time for Vince McMahon is always a good thing, and it was no different here, as I really felt you delivered with this one. From start to finish in Vince's speech, he was in character, talking up himself and his company, mentioning the pride of his family name, and also trasing The Big Show. Show was alright on the mic, although I felt you tried to make him a little to comedic at times which was quite annoying since he's much better as an intense monster, no matter whether he's face or heel. JBL was pretty on song when he took over, nothing to complain about. I swear though, it doesn't matter how many times I read it, it still doesn't seem right for JBL to be speaking about himself as a McMahon.
Once again, I thought the promo faultered a bit towards the end when Big Show decided to try and be a comedian, although you made up for it a little with Show dominating JBL once they had finished speaking.
This interview started off okay, with Morrison hyping his rematch against The Miz at Unforgiven. The Miz was okay as well, being his arrogant self, interrupting the interview and what not. I'm not sure what the deal is with Cappotelli but The Miz seemed to hit a nerve, which interests me as to exactly what will go down in the future. An okay segment here, mate.
I was really surprised that The Colon's didn't pick up the victory here, as I just don't rate Cryme Tyme as a good tag team, and from what I've seen, you haven't really done that much, besides give them the titles, to make me think otherwise. Anyway, a good match, and a good win for the champs, but I loved the brutal attack by Carlito afterward. This could perhaps set up a rematch, or maybe even the titles having to be vacated. A pretty good situation you've got going here now though.
JTG interview was alright, although I must say, I'm a little shocked that he was so accommodating to Grisham considering his partner has just been injured. Despite this, what he said was all pretty in character.
Mysterio telling off Ryder before the match was all well and good, but I loved the audacity of Ryder still going up to him, and attempting an interview. His character continues to slowly develop into something quite entertaining.
Orton and Mysterio would have been yet another good contest, although despite Mysterio's best efforts, Orton just had to get the win here. I was happy he went over clean to, building momentum for when he has to face Batista.
The arrogance of Ryder hanging shit on Mysterio after another loss was nice as well. However, Mysterio getting the upper hand made Ryder look extremely bitchy considering Rey had just been in a match with Randy Orton, so I'm not too sure you made the right decision there.
Considering Summerslam was in recap, I'm guessing Unforgiven will be the same?
Batista/Sheamus could have been a slightly tricky match to book; however I thought you did it well, keeping both looking strong. Batista was going to pick up the win, looking strong because he's the champ, whilst Sheamus has still never been pinned, and hung with the champ for awhile. Orton getting involved brings even more fuel to his feud with Batista to which I really like.
Despite this angle being awesome, I'm not sure I like the idea of two huge in ring Bischoff promos in one show, I'd probably be sick of him by now, no matter how much he owns. Okay, beginning with something as off topic as William Regal is confusing as hell, and much like the opening, you're overshadowing the attacker storyline with little things that don't need this much attention. For the second time tonight, I think you've gone the wrong way about hyping this huge angle. Bischoff laying down the law to Triple H was alright, although nothing has really been done yet, as he just said he liked what Tazz did, so besides a warning, it's a little weird as to why Bischoff called Triple H out here. Triple H was pretty good as well, trying to weasel his way into the title match at Unforgiven nicely. After all that, Triple H is given a chance to get a WWE Title shot? It simply doesn't make sense; the booking of this segment has been terribly incorrect so far, imo. Bischoff calling out Ted was good, sounding venomous, although this being left until after he dealt with Regal and Triple H makes it feel nowhere near as big. Ted DiBiase's cockiness was good, showing that he still doesn't care. The ending to the promo was great, with Bischoff uncovering everything, although I can't help but feel as if he seems a little dumb, employing DiBiase Sr. after already hearing this. Anyway, besides this little issue, the segment finished nicely, but I still think you went about the beginning very wrong.
Honestly, there was a lot of booking decisions that I didn't like throughout this show, and that doesn't usually happen with you. With that being said, Bischoff is back in action now, and he's got a new hated rival in DiBiase, and with the main event and mid card still having some nice things going on, you should be able to keep the entertainment level up.

---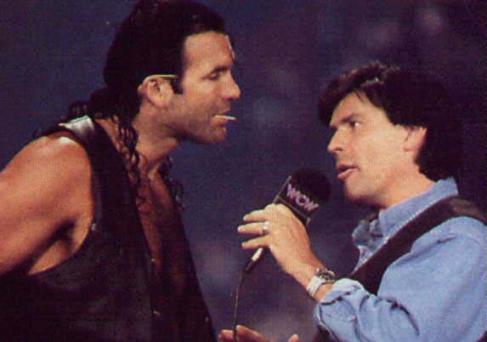 Re: WWE: A Strong Response
---
>Headlines<
>News<
You were told there would be changes by Eric Bischoff & Tazz, and they have both delivered in a big way. Both general managers agreed on holding a random draft, and you will see those superstars who will be switching brands below.
Joining Raw from Smackdown are Shannon Moore, Orlando Jordan, Gail Kim & Mia Rain.
Going the other way and to the blue brand are Paul London, Brian Kendrick, Santino Marella & Jillian Hall.
That's not all however. They also promised they would be calling up a number of talents to be mentored by current both Raw & Smackdown superstars. Bischoff & Tazz have chosen the talent they want on their shows along with the superstars who will be mentoring them. Each of them has selected seven superstars for their own show. To check out the many new faces, take a look below.
Raw


Darren Young
Mentor: Randy Orton
Date of Birth: November 2nd 1979 (28)
Born: Union City, New Jersey
Wrestling Debut (Age): 22
Years Active: 6
Achievements: IWF (New Jersey) Heavyweight Champion & ECWA (Delaware) Mid-Atlantic Heavyweight Championship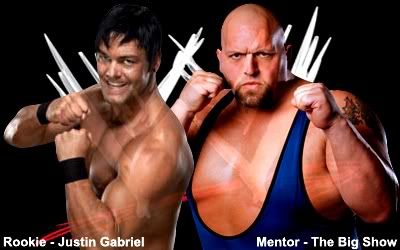 Justin Gabriel
Mentor: The Big Show
Date of Birth: March 3rd 1981 (27)
Born: Cape Town, South Africa
Wrestling Debut (Age): 16
Years Active: 11
Achievements: Inaugural WWA (South Africa) World Cruiserweight Champion





Mystico
Mentor: Rey Mysterio
Date of Birth: December 22nd 1982 (25)
Born: Mexico City, Mexico
Wrestling Debut (Age): 15
Years Active: 10
Achievements: CMLL (Mexico) World Welterweight & Tag Team Champion, NWA Middleweight Champion





Heath Slater
Mentor: The Miz
Date of Birth: July 15th 1983 (25)
Born: Pineville, West Virginia
Wrestling Debut (Age): 21
Years Active: 4
Achievements: FCW (WWE Developmental Base) Southern Heavyweight & Florida Tag Team Champion





Joe Hennig
Mentor: Cody Rhodes
Date of Birth: October 1st 1979 (28)
Born: Champlin, Minnesota
Wrestling Debut (Age): 27
Years Active: 1
Achievements: FCW (WWE Developmental Base) Heavyweight Champion

Joe is the son of WWE Hall of Famer, 'Mr. Perfect' Curt Hennig





Homicide
Mentor: JTG
Date of Birth: March 20th 1977 (31)
Born: Brooklyn, New York
Wrestling Debut (Age): 23
Years Active: 8
Achievements: Numerous World & Tag Team Championships





Shantelle Taylor
Mentor: Gail Kim
Date of Birth: January 29th 1986 (22)
Born: Toronto, Ontario, Canada
Wrestling Debut (Age): 17
Years Active: 5
Achievements: FCW (WWE Developmental Base) Women's Champion


Smackdown




Alberto Del Rio-Ramirez
Mentor: CM Punk
Date of Birth: May 25th 1977 (31)
Born: San Luis Potosí, Mexico
Wrestling Debut (Age): 23
Years Active: 8
Achievements: CMLL (Mexico) World Heavyweight Champion





TJ Wilson
Mentor: Harry Smith
Date of Birth: July 11th 1980 (28)
Born: Calgary, Alberta, Canada
Wrestling Debut (Age): 15
Years Active: 13
Achievements: Stampede Wrestling (Canada) – 3 titles including the Stampede North American Heavyweight Championship, FCW (WWE Developmental Base) Southern Heavyweight & Florida Tag Team Champion

TJ also trained in the legendary Stu Hart's dungeon and is engaged to WWE diva Natalya Neidhart





Yoshi Tatsu
Mentor: Johnny Jeter
Date of Birth: August 1st 1977 (31)
Born: Gifu, Japan
Wrestling Debut (Age): 25
Years Active: 6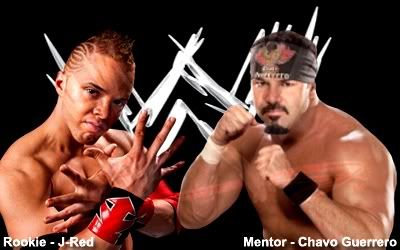 J-Red
Mentor: Chavo Guerrero
Date of Birth: April 26th 1982 (26)
Born: Cayey, Puerto Rico
Wrestling Debut (Age): 16
Years Active: 10*
Achievements: Numerous World, Cruiserweight & Tag Championships

*J-Red has returned to the ring having retired several years due to a serious knee injury





Ryan Sheffield
Mentor: Chris Masters
Date of Birth: November 10th 1981 (28)
Born: Las Vegas, Nevada
Wrestling Debut (Age): 24
Years Active: 4
Achievements: Ryan was a participant in the season four of Tough Enough and was signed to a developmental contract afterwards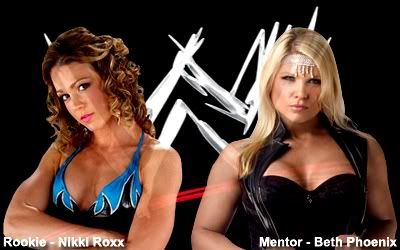 Nikki Roxx
Mentor: Beth Phoenix
Date of Birth: April 19th 1979 (29)
Born: Melrose, New Hampshire
Wrestling Debut (Age): 22
Years Active: 7
Achievements: Numerous Women's Championships
Nikki was also trained by the WWE Hall of Famer, Killer Kowalski





Alicia Fox
Mentor: Michelle McCool
Date of Birth: June 30th 1986 (22)
Born: Ponte Vedra Beach, Florida
Wrestling Debut (Age): 20
Years Active: 2
Achievements: Ohio Valley Wrestling (WWE Development) Women's Champion
All the information about each person is true. I wanted to do something a bit different to the NXT concept, and this way I can bring them in to current storylines and add something else to them.

I've kept some guys back who would be very green at this time, and I think only Joe Hennig has had a year or so in the business. Alicia Fox has had two but the rest had been around for at least four/five years by this time.



---
Last edited by Nige™; 10-06-2010 at

07:16 AM

.
Re: WWE: A Strong Response
---
SmackDown! Feedback
Nice start to the show, as usual, with the video package giving hype to tonight's main event, along with the commentators, who I thought did a good job.
Interesting to start with Tazz, which was certainly something I didn't really expect. Good to see him starting off by hyping up the announcements we heard from Eric Bischoff on RAW, keeping the draft in mind and really making it seem like a big deal, along with the NXT-esque idea, which I also quite like the look of. The next part took me a little off guard though, with Tazz seemingly on a power trip. I'm not sure if this is pointing to a heel turn, but at this stage it certainly seems odd for him to be really pushing his power into people's faces like he is, especially when he's talking about trying to give the crowd the best show possibly, only to suddenly strip away a great main event like Jericho/Christian, and replace it with a tag match, which while it has Punk in it, obviously isn't as good as getting the one on one match that you originally had announced. I don't mind Tazz being forceful about his actions if it's meant to be done in a face way, but this seems too in your face and heelish, if you know what I mean. If you're heading for a heel turn that's okay, but if not, I have to say I'm not a big fan. Tazz trying to get Cena to come to SmackDown! is interesting too. Again, he's back on about the entertainment factor, which is odd considering what he did to the main event, although I wouldn't mind seeing Cena come to SmackDown!, because, at least to me, it seems like you've run out of things for him to do on RAW, and he's not really the top face there anymore at all with Batista occupying his old spot. Punk coming out and interrupting, seemingly setting up a program with Cena for when he does come to SmackDown! is good to see, although I would have liked to have seen Punk start off by talking about how SmackDown! doesn't need John Cena because they have CM Punk to really show off Punk's arrogance. Still, after the spiel about Cena being selfish, I was glad to see him getting to that, really talking himself up strongly (small sidenote: I don't think piss ants is something you hear too often at all in America. Seems more like an English/semi Australian thing). Punk's continued disrespect lines seemed fine, although it maybe started to border on getting a bit too repetitious. The ending of the promo, with Punk shaking off what Tazz said and delivering the message it'd be on Tazz's head was okay, finishing the promo pretty well. All in all, a decent promo, but it lacked that bit of flair throughout. It just didn't have that electricity, if you know what I mean.
The cockiness of Swagger was good here, although spouting off the respect line, which we just saw a lot from Punk, seems to have lost a bit of meaning now. I don't mind the context it's being used in here, and I love that Swagger is getting more mic time to build his thing with Michaels, but I'm not sure the tone of this promo was right to have right after your opening one. Maybe later in the show.
Using Rain to give Mickie a good win makes sense since Rain is no longer in title contention, and that continues Mickie's run into it with some good momentum.
Nice little confrontation between Beth and Michelle, with Beth getting into Michelle's head about Mickie. I like the way you've build this three way thing, with the tension starting to rise and all three women really getting involved. Another good promo for that.
I'm not so sure about Shane losing ahead of his title match with Jeter next week, although it was nice to see him allowed to look good with Swagger, being competitive, while Swagger obviously looks strong with the win. The aftermath was good too, with Swagger playing the heel role by chickening out of the fight with Michaels.
Not a whole lot of personality on showcase here as these two really don't have any defined gimmick at all, which I'd say needs rectifying. The basis of the promo was fine, but the lack of personality made it a little disappointing. I'm not so sure about the match already being announced for No Mercy either. That's still ages away, and to have the champion guaranteed to not be defending their titles for such an extended period of time is a bit of a negative. It does give you a good chance to hype the match for No Mercy though, so hopefully you take advantage of that.
The dirty win for Williams works here well for the heels, giving them bragging rights for now, while The UK Pack are done no harm by the fact that it's obviously a dirty win.
Fine little promo from Christian, continuing to have him talk up wanting his shot at the title well, doing it in a positive manner like a face should. Nice to see that logical aspect in Christian's reasoning being added to him liking the tag match. It now gives us something else to look forward to as well, as it should be interesting to see if Christian can match it with Punk.
Nice way to have Masters get his hands on Haas, although it makes Tazz look kind of silly with Masters finding a loophole so easily that Tazz can do nothing about. Logically, if he could do something about it, you would have thought he would have stepped in before the challenge began, just like he did last week when he stopped Haas and Masters going at it. The brawling aspect of this was odd too, because, just like last week, Haas again simply looks better than Masters. I'm not sure if you're doing this intentionally because you have bigger plans for Haas, but having him look so much better than Masters kind of takes away the excitement for the eventual match between these two.
Not too big on having your US Champion being injured, nor am I sure about Mickie's attention seemingly being taken away from the Divas Title at a time when it seems like she should be focusing on it. Seemed like an okay convo, even if Layla was a little annoying (seems similar to irl, I guess) though.
A problem I've had with some of your confrontations is that there's no real exchanges, and often you have one of the guys rant, then the other one rants, removing that exciting feel. It happened again here, and while I like there being tension between Punk and Jericho, I think you could go about it better. Seemingly having a two on one in favour of the faces seems like an odd decision too, because winning in that situation would do nothing for Christian, while if anything it would build sympathy for Punk. Guess I'll wait and see though.
Nice match here between two of your teams, putting them both over as strong, although Killings kicking out of Kash's brainbuster was a little unnecessary, as it makes Kash look weak by having his brainbuster kicked out of in what isn't at all a big match, imo. The post-match assault from The Empire was fine, but like I've said before, we've seen it happen. This feud just feels ready to end, and it's been dragging for a few weeks now.
Not at all a fan of Benjamin/Sydal going all of the way to No Mercy. With Sydal out with a broken arm there seems like there's going to be little way to advance the feud until then with any aggression from Benjamin, and having Shelton carry the feud alone isn't a good thing. Honestly, I think this thing is going to drag, but let's see if you can prove me wrong. The actual promo, aside from that challenge, seemed kind of pointless. I guess it was there for that though.
The match between Benjamin and Burke was okay, although with Benjamin challenging for the US Title next, I think he should have come off looking stronger at the end of the match, whether it be winning thanks to Ziggler or at least getting himself disqualified to show his new vicious streak. Ziggler finally kissing Layla in the post-match was good to see though, giving us some progression in that storyline.
Pretty nice main event here, allowing Christian to look good by not just hanging with Punk, but killing him. Having Jericho actually compete, only to walk out at the end was probably the best way to go, with this match as a result doing harm to no one yet also benefiting Christian. Good stuff.
Altogether I thought this was an okay show. For the most part the writing was good, and while your main storyline is going along strongly, I feel like a lot of the stuff in the midcard is starting to drag, and maybe needs some freshening up, which hopefully this draft will do. With that said, it was still a solid effort, as per always.
---
Re: WWE: A Strong Response
---
Monday Night Raw Preview
Monday 1st September 2008
Live from the Van Andel Arena
Grand Rapids, Michigan


>Bischoff's Back With a Bang!<
We all knew that Eric Bischoff would be returning to Raw last week, but we didn't expect to find out what we did. Raw's Head of Authority soon made his presence felt when he revealed that despite telling the police he didn't know who was responsible for attacking him, he actually did. He gave the assailant until the end of the show to admit responsibility or he'd call them out himself. Ultimately that's what happened, and it turned out it was none other than the new Intercontinental Champion, Ted DiBiase Jr. We heard how DiBiase and his father, The Million Dollar Man set up an elaborate plan to screw Kofi Kingston out of the title at SummerSlam and that Bischoff overheard DiBiase Jr bragging about the plan.

That led to Bischoff confronting the young star who panicked and attacked his boss there and then. However he learned that Bischoff is one man you shouldn't cross, and he finds himself in one almighty struggle this week as he's been forced to make his first title defence against The Big Show in a steel cage match. The winner will then go on to Unforgiven to take on Kingston, who last week was impressive in victory against William Regal. Kofi will be just one of the interested spectators, but who will be the one to emerge from the steel prison victorious and defend the gold against him in three weeks?

No one can ever question Bischoff's ability to make a difficult decision, and he certainly did that last Monday night. It's a decision that is unlikely to go down well with either Batista or Randy Orton, as this week will see The King of Kings collide with The Legend Killer, the number one contender for Batista's WWE Championship at Unforgiven, and if Triple H is victorious, he will join Orton in challenging The Animal for the WWE title in three weeks. The King of Kings has been pushing for a shot at Batista and his title ever since Vengeance when The Animal became the champion, and since then he has ended the career of Batista's mentor, Ric Flair.

Orton is bound to be furious having won a battle royal two weeks ago to earn himself his title clash with Batista, and he'll surely be desperate to ensure that he remains the only one to challenge The Animal and avoid a triple threat match with his odds worsening. Can he do just that, or will we see the former Evolution team mates collide for the WWE Championship at Unforgiven? Make sure you catch Raw this week to find out how this potentially explosive situation unfolds.

If you don't watch Smackdown and only follow Raw, the odds are you'll be unaware of what may well be the biggest shock of the year so far. Last Friday night, Tazz announced that he had made an offer to John Cena to try and entice him away from the bright lights of Raw and over to the blue brand. It's understood that Cena's contract with Raw is coming to an end at the end of the month, and despite the open house rules that can see any superstar switch brands if they so wish, Smackdown's General Manager is intent on doing it properly. Just like everyone else in the WWE, Tazz will be eagerly awaiting a decision from Cena, who we're told will be on hand at Raw this week despite his shoulder injury to address the world on where his future may lie.

Changes are afoot in the WWE, and this week we will see a new look Raw with several new faces set to make their debuts live in Grand Rapids, Michigan. Four superstars from both Raw & Smackdown were randomly drafted at the weekend, and those new names heading to Raw are Shannon Moore, Orlando Jordan, Gail Kim & Mia Rain. We'll also get a first look at the 'rookies' Eric Bischoff has brought to Raw and paired with some of the brand's biggest stars.

They include Darren Young, who will be mentored by Randy Orton. Like Orton, The Big Show has a big night on his hands, and he too has been assigned a rookie. He will be mentoring a South African called Justin Gabriel. Rey Mysterio has been given the job of mentoring a fellow Mexican named Mystico, and Gail Kim's return to Raw also sees her take on a mentor's role. Fellow Toronto born Shantelle Taylor is her rookie.

JTG's had an eventful week, starting off with a big victory when he & Shad Gaspard retained their World Tag Team titles at the expense of the Colon brothers. The Puerto Rican siblings didn't react well at all, and Carlito attacked Shad with a steel chair afterwards, breaking his ankle in the process. What that means for JTG & Cryme Time remains unknown, and on Saturday, JTG found out he would be mentoring Homicide, who like JTG is also from Brooklyn. Surely mentoring will be the last thing on JTGs mind this week.

One more rookie heading to Raw is Joe Hennig, son of the WWE Hall of Famer, Curt 'Mr. Perfect' Hennig. His mentor is Cody Rhodes, whose father, Dusty is also a member of the exclusive legends. They could be quite the combination if their genes are anything to go by. Last week we saw Cody accept a challenge to a match at Unforgiven by Matt Hardy, only after he jumped Matt in the back. Thankfully Gregory Helms came to Matt's aid before Cody could do any more damage. Will Cody be regretting his actions come Unforgiven? He may even be regretting them this week if Matt has anything to say about it.

Also on his way to Raw is Heath Slater, a former Heavyweight Champion in the WWE's training base. His mentor is none other than The Miz, who will be in action at Unforgiven against John Morrison. Mr. Hollywood will have someone by his side now just as Morrison does, and last week we saw The Miz anger his former rival by accusing him of only bringing Matt Cappotelli to Raw because he feels sorry for his friend. Cappotelli was handed a WWE contract at the same time as Morrison when they won Tough Enough together over five years ago, only for Cappotelli to be later diagnosed with a brain tumour that forced him to retire. Who wouldn't be sorry for him? Apparently not The Miz.

Another match you'll see at Unforgiven will be a Celtic Brawl between the two Irishmen, Finlay & Sheamus. After blaming Finlay for his failure to win the battle royal the week before, The Celtic Warrior called his fellow Irishman out last week. He got a response and maybe not the one he expected as Finlay challenged him to the never seen before match. Sheamus also got a taste of main event action when he took on Batista, only for Randy Orton to interfere and get him disqualified. Sheamus's eyes will firmly be on Finlay once again you would expect this week in Grand Rapids, Michigan.

After weeks of tension between The Big Show & John 'Bradshaw' Layfield, we finally saw The Corporation & the giant part ways. Vince McMahon blamed Show for the failure of bringing the WWE Championship back to The Corporation, claiming that he wasn't going to tolerate failure anymore. However Show wasn't about to accept the blame and fired back at them, and he was just a second away from chokeslamming Mr. McMahon. JBL came to his father's rescue, pulling him out of the fire before he got burned at the hands of the seven foot monster. Maybe The Corporation are playing with fire.

Whatever you do make sure you don't miss this special edition of Raw that will run for an extra 20 minutes after Eric Bischoff negotiated the extra time with the USA Network. There's going to be fireworks, that's for sure!
>Confirmed for this week's Extended Edition of Raw<

Intercontinental Championship – Steel Cage Match
The Big Show vs. Ted DiBiase Jr ©

Randy Orton vs. Triple H
If Triple H wins, he will face Batista & Randy Orton at Unforgiven for the WWE Championship

Plus

John Cena to address his Raw Future
Asking JAMES ELLSWORTH for Wrestling Advice
Join Date: Apr 2010
Location: Straight Edge Society
Posts: 250
Points: 0
Re: WWE: A Strong Response
---
I dig the idea of the Mentor and Rookies, I can't wait to see what happens with that, especially with some stars being heavily involved in a storyline, such as Randy Orton and then handling up a rookie, this is going to be off the hook!!!

Ted DiBiase Jr. is going to get a push in this BTB, I can't wait to see how this goes out man, I really can't. I like Sheamus and Finlay's feud, The Celtic Brawl could end it but I think it still has miles to go. Ted DiBiase needs to go over here against Big Show, didn't he just win the title at SummerSlam anyways? Can't take the title away from him that quick, especially just to Big Show. Randy Orton and Triple H, a match that could be the show stealer, can't wait. John Cena addressing his future on Raw, wonder what that could be...

Anyways, pretty good BTB you have here, Nige. I can't wait to see how all these angles plan out and stuff. Good luck with the future writes!
Posting Rules

You may not post new threads

You may not post replies

You may not post attachments

You may not edit your posts

---

HTML code is Off

---