Re: WF BTB: Thread Name Change and Partner Request Thread
---
okay so errm it seems every time i begin planning something with a partner something goes wrong. So, if there is any chance i could get RELIABLE people to pm me if they are interested. I would join a current BTB or start fresh i don't care really, just pm me and we will see from there.
---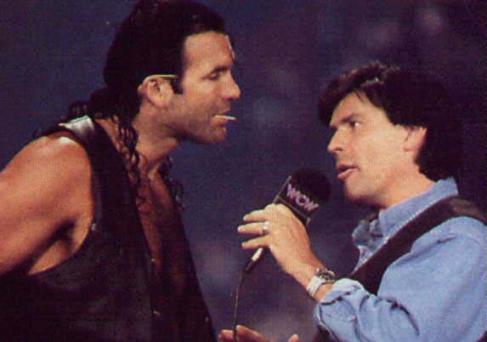 Re: WF BTB: Thread Name Change and Partner Request Thread
---
Rated RKO presents; WWE: Road to Success

Please. Link is in the sig.
---

Sig Credit: CHAMPviaDQ
Re: WF BTB: Thread Name Change and Partner Request Thread
---
Re: WF BTB: Thread Name Change and Partner Request Thread
---
Rated-R presents; WWE: Return To Glory

Please. Link is in the sig.
---

Sig Credit: CHAMPviaDQ
Re: WWE - GET IT! - SUMMER 2008
---


THIS...... WHY THIS IS HUGE!!!

>>> Before I start, or make this announcement I should add that Bradley and I have still to discuss this and If he is not a fan of the idea/project then it will not go forward. The reason I'm posting this is to get some feedback, a general idea of how many people would be interested. There is no point going forward and planning this if there is zero interest.
" BOOKERS ……….. WE WANT YOU!!!"

> At the moment, I write Raw and Bradley writes SmackDown. It has been a successful partnership over the last eight months and I hope it will continue to be so as we go forward with what has been thus far, a very successful and well received BTB. In fact if you take into account page views, this BTB is in the top twenty all time BTB projects, not bad for eight months of hard work!!! So how would you like to be a part of it?

> There have been few bookers over the years that have been lucky enough to join an already established project! This is your opportunity to do so now. You might ask what's the reason for all of this and the answer is simple. Generally there is about 3 - 4 weeks between shows in this thread, so there is room for another show. That show will be SUPERSTARS, a one hour taped show that will air Wednesday nights at 9pm on the USA Network!

> So what type of show will Superstars be, well quite frankly it will be the show you want it to be. The show will be taped before RAW every week, but it won't just feature RAW superstars. Superstars is going to be a platform for FCW superstars! You will also be allowed sign certain TNA, Ring of honour, Japanese, Mexican and other indie stars.

> There will be limits people, realism is a must and therefore we will not be seeing AJ Styles versus anybody on this show. You must compile a 20 man/woman roster, maybe more, however you will have use of certain RAW talent every week, so the new roster will not have to be huge. A broad wrestling knowledge is a must. Bradley will be able to help, but we do not want another RAW/Smackdown type show in this BTB. Superstars is to be something different!

> This is not a project for an established booker, who I'm sure would feel underutilized writing a one hour show every week and working under me (shudders) LOL. I'm a control freak, so anybody wanting to do this should be prepared for that. This will be your project, but I will not stand by and let the over quality of this thread be compromised. If your going to do it, you have to do it well and give 100%, otherwise do not bother!

> If anyone is interested PM me, let me know what you think and how this could work for you and for Bradley and I? Again, Bradley hasn't approved this, so it may be no go from the start, although we think a like when it comes to this BTB, so it should be fine. If the project goes ahead, we will pick the person we think would work best with us and be best for this BTB. If everything goes to plan, the first show will launch after the next RAW, so in about 3 - 4 weeks real time.
Quote:
Originally Posted by Bradley
I would like to say I have approved it and the position is vacant, PM me or Sean if you are interested and we will give you some guidlines.
---
---
Last edited by Nige™; 04-03-2009 at

11:42 AM

. Reason: Adding Bradley's post
Learning to break kayfabe
Join Date: Nov 2008
Posts: 61
Points: 0
Re: WF BTB: Thread Name Change and Partner Request Thread
---
I'm interested in a partner to help me in a WWE thread starting the night after Backlash.PM me plz.
---
The Corparation is upon you.

Adeezy62,JuulDK,Headfoam,Antgreen and Kalou
Re: WF BTB: Thread Name Change and Partner Request Thread
---
I have started a WWE: Smackdown thread. Somewhere down the line I would like to bring in Raw and ECW writers. You MUST;
- Have MSN
- Be DEDICATED...I cannot stress this enough...DEDICATED
Not required but would be nice...
- GFX Making ability
PM me if interested
Moron
Join Date: Apr 2009
Posts: 66
Points: 0
Re: WF BTB: Thread Name Change and Partner Request Thread
---
Hey, I'm a new booker and I wanted to start things off easy before I go to bigger things. First off, I want to start a partnership, with anyone using TNA Impact, yeah, I want me and this other user who wishes to join me, to make a brand split, using any superstar not currently signed or signed as the General Managers. Drafted will be done through yahoo. So here are the requirements.

Yahoo!

GFX Skills since I have no photoshop

Dedication

Ready to follow the plot I'm going to set for them.

You will be free to chose the name of your show and the commentators though you have to take Mike Tenay and any other one you want, free to sign new superstars and more.

Not Required: Prefferably Eastern Time
Moron
Join Date: Apr 2009
Posts: 66
Points: 0
Re: WF BTB: Thread Name Change and Partner Request Thread
---
I'd like my tread, KingSaint Presents TNA: Brand Split changed to KingSaint Presents WWE 2K
Posting Rules

You may not post new threads

You may not post replies

You may not post attachments

You may not edit your posts

---

HTML code is Off

---