Re: JLA Wrestling
---
This was a great show of Fully Loaded. I dont have enough time for a full review so here I go:

The best match was definitely the main event. It was great. 10/10 for the main event.

Promos were great so were your angles. All the matches were pretty good.

Grade---- 97/100
Re: JLA Wrestling
---
Great job I could tell alot of hard work was put into that. Eddie Guerrero being the henchman was just pure genious. I loved the fact that Raven won. I also sense the Dudleyz and Hardyz are not done yet. Great job keep up the good work.
---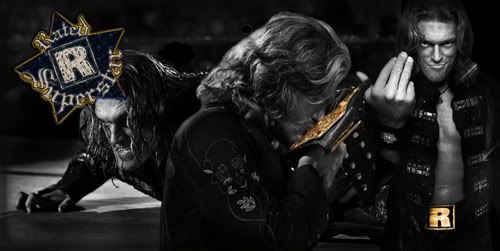 Learning to break kayfabe
Join Date: May 2005
Location: Australia
Posts: 17
Points: 0
Re: JLA Wrestling
---
What a great PPV Jushin. You blew me away with the main event & the London, Hardcore match was brilliant like all the other matches. Didn't expect Eddie to be the henchman but it is a good move.
After that effort you get a 9.5/10 for that PPV. I'll definately keep reading.
Re: JLA Wrestling
---
Thanks guys for the good reviews. I'm working on LiveWire at the moment, I'm hopefull that it will be up by Saturday. It would of been Friday but i'm watching REM at the Trafford Cricket Ground so I won't be able to finish it off.
Re: JLA Wrestling
---
hope you enjoy the concert and get what should be an awesome LiveWire up!
---
***

Re: JLA Wrestling
---
Fully Loaded
Results





Hardcore Holly vs Paul London





Winner - Paul London






The Hardy Boys vs The Dudley Boys - Tag Team Title Match





Winners - The Dudley Boys - Retained Tag Team Titles





Rikishi vs Spike Dudley





Winner - Rikishi - Via DQ





HIAC - S*O*D vs Akio, Jushin Liger, Psicosis, Rey Mysterio





Winners - S*O*D





Mankind vs Raven - Boiler Room Brawl - Hardcore Title





Winner - Raven - Retained Title





New Age Outlaws vs Triple H and The Masked Henchman





Winners - New Age Outlaws



The Masked Henchman was unmasked to reveal Eddie Guerrero.



The Undertaker vs Shawn Michaels - JLA Title Match





Winner - The Undertaker - Retained Title
Posting Rules

You may not post new threads

You may not post replies

You may not post attachments

You may not edit your posts

---

HTML code is Off

---