Learning to break kayfabe
Join Date: Jun 2015
Posts: 20
Points: 74
WWECWCW
---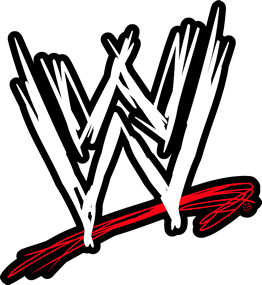 WWE: Stone Cold || Intercontinental: Chris Jericho
European: Eddie Guerrero || Hardcore: Kane
Lightweight: Crash Holly || Womens: Chyna
Tag Team: Edge & Christian

Albert
Al Snow
Big Boss Man
Big Show
Billy Gunn
Bradshaw
Bubba Ray Dudley
Bull Buchanan
Chris Benoit
Chris Jericho
Christian
Chyna,
Crash Holly
Dean Malenko
D-Lo Brown
D-Von Dudley
Edge
Faarooq
Funaki
Gangrel
The Goodfather
Grandmaster Sexay
Hardcore Holly
Ivory
Jacqueline
Jeff Hardy
Kane
Kurt Angle
Lita
Mark Henry
Matt Hardy
Molly Holly
Perry Saturn
Raven
Rikishi
Road Dogg
Ron Killings
Tazz
Scotty 2 Hotty
Steve Blackman
Steven Richards
Stone Cold
TAKA Michinoku
Test
The Rock
The Undertaker
Triple H
Trish Stratus
Val Venis
Viscera
William Regal
X-Pac
____________________________________________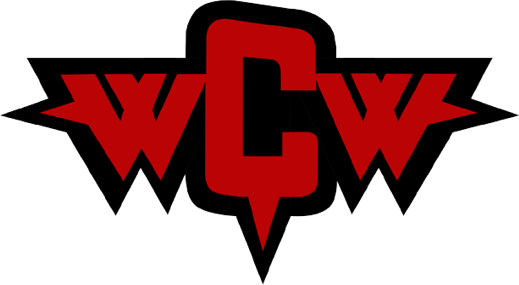 WCW: Booker T || United States: Booker T
Cruiserweight: Shane Helms
Tag Team: Chuck Palumbo & Sean O'Haire

Alex Wright
Bam Bam Bigelow
Billy Kidman
Big Vito
Booker T
Buff Bagwell
Chavo Guerrero Jr
Chuck Palumbo
Curt Hennig
Daffney
Diamond Dallas Page
Dustin Rhodes
Dusty Rhodes
Elix Skipper
Evan Karagias
Goldberg
Hulk Hogan
Jeff Jarrett
Johnny Stamboli
Kevin Nash
Kid Romeo
Kaz Hayashi
Konnan
Lance Storm
Lex Luger
Mark Jindrak
Midajah
Mike Awesome
Rey Misterio
Ric Flair
Rick Steiner
Scott Steiner
Sean O'Haire
Shane Douglas
Shane Helms
Shannon Moore
Shawn Stasiak
Sid
Stacy Keibler
Sting
Torrie Wilson
The Wall
Yung Wang
____________________________________________





ECW: Rhyno || Television: Rhyno
Tag Team: Doring & Roadkill

Amish Roadkill
Balls Mahoney
Blue Meanie
Christian York
C.W. Anderson
Danny Doring
Dawn Marie
Elektra
Francine
Guido Maritato
Jamine St. Claire
Jerry Lynn
Joey Matthews
Justin Credible
Kid Kash
Masato Tanaka
Mikey Whipwreck
Nova
Psicosis
Rhino
Rob Van Dam
Sabu
Simon Diamond
Spike Dudley
Steve Corino
Super Crazy
The Sandman
Tommy Dreamer
Tony Mamaluke
Yoshihiro Tajiri


---
Last edited by damouzillaman; 07-05-2015 at

01:43 AM

.
Learning to break kayfabe
Join Date: Jun 2015
Posts: 20
Points: 74
Re: WWECWCW
---
Quote:
Breaking news in the world of wrestling as a rare deal was been reached between the WWE, WCW and ECW which will allow every superstar eligible to jump ship to another promotion as all three brands have agreed to this first ever talent exchange. This is a shocking announcement that has taken the wrestling world by surprise with all that has transpired with the McMahon family as of late. Usually a superstar would have to work out his schedule before switching to another promotion but this deal leaves the door open for superstars to seak out better deals elsewhere. Vince McMahon was close to controlling every major wrestling promotion until his son Shane and daughter Stephanie gained total control of both WCW and ECW respectively. Vince will now have to lure superstars to the WWE which many think won't be hard to do with the WWE looking to snatch up major big time names in wrestling. The deal will only last a month before the deadline is reached and supertars will go back to working out their current schedules like before.

I'm starting this after WreatleMania 17 and all the shenanigans of the Invasion angle, except both WCW & ECW never closed with Shane controlling WCW and Stephanie with ECW. The rosters are the best I could get in comparison to the real ones with maybe a few superstars on a different promotion that I chose to place them, with Jerry Lynn as an example as he was in the WWE from what I believe around this time. I left out a few superstars that I didn't care much of but besides that it's the best I could come up with. My question to you however is which wreslers would you like to see switch brands and what brand would you like to see them on. Let me know and I'll take all of your thoughts into consideration.
---
Last edited by damouzillaman; 07-05-2015 at

01:42 AM

.
Posting Rules

You may not post new threads

You may not post replies

You may not post attachments

You may not edit your posts

---

HTML code is Off

---