Extreme Championship Wrestling by Stojy
---
Extreme Championship Wrestling




Heatwave 2000 Results:
Sal E. Graziano w/Tony Mamaluke defeated Balls Mahoney.
Kid Kash, Danny Doring and Roadkill defeated Simon Diamond, C.W. Anderson and Johnny Swinger.
Jerry Lynn defeated Steve Corino w/Jack Victory.
Chris Chetti and Super Nova defeated Da Baldies (Tony DeVito and Angel).
Yoshihiro Tajiri defeated Mikey Whipwreck, Little Guido and Psicosis in a Four Way Dance.
Rhino defeated The Sandman to retain the ECW Television Championship.
Rob Van Dam w/Bill Alfonso defeated Scotty Anton.
Justin Credible w/Francine defeated Tommy Dreamer w/Jazz and George in a Stairway To Hell Match to retain the ECW Championship.
***
Roster:
Owner: Paul Heyman
Commentators: Joey Styles and Joel Gertner
Backstage Interviewer: Stephen Prazak
Ring Announcer: Joel Gertner

Angel
Balls Mahoney
Bill Alfonso
Bilvis Wesley
Chilly Willy
Chris Chetti
Chris Hamrick
Christian York
C.W. Anderson
Cyrus
Danny Doring
Elektra
EZ Money
Francine
George
Jack Victory
Jasmine
Jazz
Jerry Lynn
Joey Matthews
Johnny Swinger
Julio Dinero
Justin Credible
Kid Kash
Little Guido
Lou E. Dangerously
Mikey Whipwreck
Pierre Carl Oulette
Psicosis
Rhino
Roadkill
Rob Van Dam
Sal E. Graziano
Scotty Anton
Simon Diamond
Spike Dudley
Steve Corino
Super Nova
The Blue Boy
The Sandman
The Sinister Minister
Tom Marquez
Tommy Dreamer
Tony DeVito
Tony Mamaluke
Yoshihiro Tajiri

Champions:
ECW World Champion: Justin Credible
ECW Television Champion: Rhino
ECW Tag Team Champions: Vacant
***
PPV Schedule:
ECW Anarchy Rulz 2000 – October 1st, 2000 – Saint Paul, Minnesota – Roy Wilkins Auditorium
ECW November To Remember 2000 – November 5th, 2000 – Villa Park, Illinois – Odeum Expo Centre
ECW Massacre On 34th Street 2000 – December 3rd, 2000 – New York, New York, Hammerstein Ballroom

***
Reading some of Szumi's old ECW stuff made me get the 'itch' again. I'll be catching up with the guys threads that I usually read and hopefully leaving some feedback. Not only that, I'll also be doing review for review, or at least my version of it where I'll drop some sort of comment on any booker's thread who leaves something in here.

Hopefully it can inspire some sort of activity in this place, as that's what I want more than anything. Anyway, until next time, enjoy my 1000th opening post.
---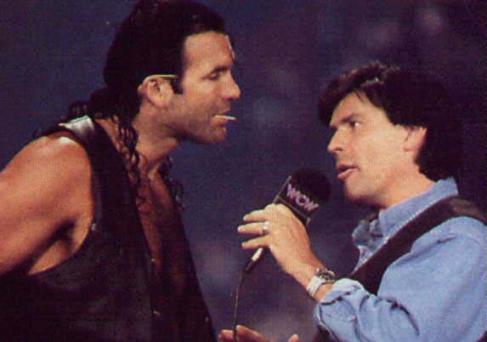 Kerser is the sickest.
Join Date: May 2009
Location: Melbourne, Australia
Posts: 1,496
Points: 1,528
Re: Extreme Championship Wrestling by Stojy
---
Looks pretty standard - good to see you wanting to generate some activity here again. I might be starting back up too. Fuck, us Melbournians are carrying all the weight here, haha! I'm really not overly familiar with this time period of ECW as I was about 7 but will try and have a gander. All the best!
---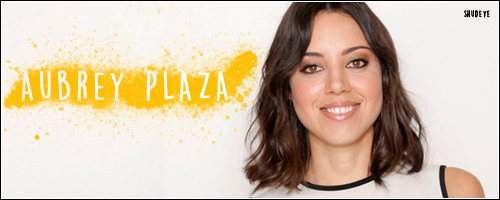 Moron
Join Date: Nov 2014
Location: Shepton Mallet, England.
Posts: 178
Points: 548
Re: Extreme Championship Wrestling by Stojy
---
What happened with your WWF 2001 BTB?
Asking JAMES ELLSWORTH for Wrestling Advice
Join Date: Jun 2008
Location: Victoria, Australia
Posts: 468
Points: 223
Re: Extreme Championship Wrestling by Stojy
---
You're a butt. However, I do look forward to reading this. You're a talented enough writer, most of the time anyway, so hopefully this can be one that sticks.
---
I need a new signature.
Yeah, you know I will be reading
This was around the time when it was pretty obvious TNN wanted no part of ECW on its network, and planned on bringing in the WWF instead. So I am very intrigued to see if you have ECW get fucked over or continue on like they will stay on TNN. If you give them the boot, I am salivating at seeing how you are forced to drastically change ECW as a result. If you keep TNN, I am salivating at seeing how try to push ECW to find a new identity because the product was pretty shitty around this time. At least you have The Rhino ready to maul people into oblivion.
Naturally, I'm excited and will be reading :P
Re: Extreme Championship Wrestling by Stojy
---
Thanks for the comments from everybody so far, they are much appreciated.

Everybody will be pleased to know the first show is completed, I just need to give it a quick proof read.




***





ECW on TNN Preview




21-07-2000



In any other place in the world you'd think after defeating Tommy Dreamer to retain his title in a Stairway to Hell match, life would now become easier for the ECW Champion Justin Credible. Unfortunately for the champion, this isn't any other place in the world. This is Extreme Championship Wrestling… ECW! Credible has held the title for one day under three months and will be looking to reach the significant milestone in style. To do so he will have to back up Heatwave with another title defence tonight against 'The Japanese Buzzsaw' Yoshihiro Tajiri. Tajiri will be riding a wave of momentum after his Four Way Dance win at Heatwave as well, which leaves us with the final question, who will be the champion of extreme after tonight's show?

Champions aren't the only ones who will be in action tonight, as two wrestlers hunting for ECW gold will be looking to continue their winning ways as well. 'The Whole Fuckin' Show' Rob Van Dam will be in one on one action against Balls Mahoney, and Jerry Lynn will up against Little Guido. Will the two ego fuelled stars continue their winning ways, or will Balls or Guido be able to cause an upset?

Expect all of this as well as appearances from The Network, Tommy Dreamer, Team Me and C.W. Anderson at ECW on TNN!



Confirmed Matches:




ECW Champion Justin Credible w/Francine defends against Yoshihiro Tajiri




Balls Mahoney vs. Rob Van Dam w/Bill Alfonso




Jerry Lynn vs. Little Guido w/Sal E. Graziano
---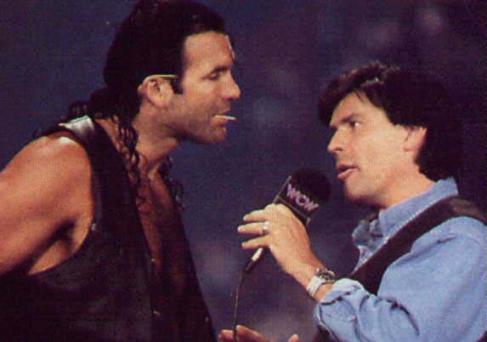 Moron
Join Date: Sep 2014
Location: Gosh!
Favourite(s): Steve Austin, The Rock, Undertaker, Edge, CM Punk
Posts: 2,165
Points: 7,055
Re: Extreme Championship Wrestling by Stojy
---
Haven't seen much of ECW in 2000 other than the segments on The Rise And Fall Of ECW DVD as i was only 2 years old at the time, I've only watched full ECW shows from 1995-1999, but I'll give this a read as I've herd your a pretty good booker. I've got a NWATNA: 2002 BTB going on at the moment and I've posted the first show could you give me a review and I'll review your show please?. Good luck!
---
Last edited by Shagz; 01-09-2015 at

05:41 AM

.
Re: Extreme Championship Wrestling by Stojy
---
ECW on TNN




July21st, 2000




Poughkeepsie, New York



No opening video package.

Definitely no pyro.

Instead, all we hear are the rabid fans, letting off the best chant in wrestling history.

"E C DUBYA, EC DUBYA, EC DUBYA!"

Meanwhile inside the squared circle stands Joey Styles and Joel Gertner, smiles on their faces and microphones in hand, ready to formally introduce everybody to the show.

Joey Styles: Ladies and gentleman, boys and girls, welcome to ECW! I'm 'The Voice of ECW' Joey Styles, and next to me is my fellow announcer Joel Gertner, and we're both as EXCITED as can be for the first extreme gathering since Heatwave!

Joel Gertner: I couldn't have said it better myself, Joey. Heatwave was incredible but tonight's going to be just as good.

Joey Styles: Tonight is sure to be a HELL of a show. We've got Balls Mahoney and 'The Whole F'n Show' Rob Van Dam, Jerry Lynn and Little Guido AND fresh off his successful defence against Tommy Dreamer, Justin Credible will defend the ECW title against Yoshihiro Tajiri!

I hate commentary so you probably won't see too much of it in this thread.

That's why before the two announcers can say anymore; "Debonaire" by Dope begins playing through the arena, announcing the arrival of The Network! Of course a pompous looking Cyrus leads the way, flanked by Steve Corino and the ECW Television Champion Rhino, and they are in turn flanked by Jack Victory and Scotty Anton. The heat this faction gets is simply phenomenal but they all seem to be lapping it up, except for Rhino who just looks as intense as ever.

The two announcers are surrounded by The Network, as Styles dutifully hands Cyrus his microphone.

Cyrus: You can't b-…

BOOOOOOOOOOOOOOOOOOOOOO!

Cyrus is literally drowned out by the dislike of the ECW faithful.

Cyrus: DON'T BOO ME!

More boos of course, which causes The Network members to get agitated.

Cyrus: DON'T YOU KNOW WHO I AM?

"FUCK YOU, CYRUS… FUCK YOU, CYRUS… FUCK YOU, CYRUS"!

Cyrus: I'm T.N.N.

Cyrus lets out a shit eating grin, as the fans continue to boo the hell out of him.

Cyrus: That's right, you ought to show us some respect, because we are all representatives of The Network!

Cyrus isn't exactly winning the fans over here, but he could care less.

Cyrus: And despite ALL of the insults I receive from you idiotic fans, I'm still willing to give ECW a chance if everybody plays along…

As the fans continue to voice their disapproval, Cyrus walks up to Joel Gertner, pokes him in the chest and says "THAT MEANS YOU TO, FAT BOY"!

An irritated Gertner takes a step forward, showing some fire…

But the flame is quickly unlit, when Rhino and Corino step in front of Cyrus.

"KICK HIS ASS… KICK HIS ASS… KICK HIS ASS"!

Despite the crowd's words, Cyrus now has a slimy smirk on his face, looking at a furious Gertner from behind the shoulders of Rhino and Corino.

Cyrus: In all seriousness though Joel, I wanted to say thank you. Thanks for bringing in that… FAT FAGGOTT demographic again!

Gertner is trembling with anger, but unfortunately he knows there's not much he can do.

Cyrus: Joey Styles on the other hand, you're somebody I'm actually impressed with…

Styles shows no emotion at all, just giving a slight nod to Cyrus… The fans are cheering their lungs out for Styles though.

Cyrus: I mean you're no Jim Ross…

WOW. UNGODLY HEAT for the mention of a WWF commentator. Cyrus loves it.

Cyrus: But for another two months, until ECW's deal with The Network expires, you are the voice of SPORTS ENTERTAINMENT for The Network!

Styles again clenches his jaw trying not to react, as the fans can be heard cat calling, claiming that ECW is wrestling, not sports entertainment.

Cyrus: So gentleman, now that you both know what your role in the company will be for the next two months, I'd appreciate if you would exit the ring. We have some other business that we need to attend to.

The announcers don't need to be told twice as they quickly get out of the ring, as Cyrus' demeanour becomes way more serious.

Cyrus: One thing Joey Styles didn't mention during the show introduction was that the card for tonight is subject to change. There is one minor change that will be made to tonight's card, Jerry Lynn will no longer be wrestling Little Guido as I have given The FBI the night off.

More heat from the fans who are obviously expecting some dastardly plan… Cyrus puts his hands up reassuringly…

Cyrus: There's no need to worry, they were treated fairly. It's a paid night off!

BOOOOOOOOO, as Cyrus and the rest of The Network members bar Rhino have a chuckle.

Cyrus: Now I completely understand that this would put a dent in the preparation plans of one Jerry Lynn. So Jerry, on behalf of The Network, we really want to explain what's happening face to face. I know you're in the back; can you please come out here?

They don't have to wait too long as "Scapegoat" by Fear Factory plays through the speakers, and out steps a confused looking Jerry Lynn. Lynn is already dressed to wrestle, however he has a microphone in hand and stops half way down the entrance way. Once the music dies down, the fans are still giving Lynn quite the ovation, so he has to wait awhile before speaking.

Before Lynn can speak, Cyrus scrunches up his face, mouthing something off the microphone to his buddies.

Cyrus: Come on, Jerry. You're so faraway. I promise you nobody will try anything if you come to the ring right now.

Lynn looks around a little tentatively, surveying the fans who are giving him mixed advice, before he begins walking to the ring. Once on the apron, Lynn pauses until Corino holds the ropes for him and cockily says "SCOUTS HONOUR, WE WON'T TOUCH YA'!"

Lynn hops into the ring and immediately stares a hole through Cyrus.

Jerry Lynn: Who am I wrestling tonight?

Cyrus pretends to be shocked at Lynn's all business approach, pretending to be hot under the collar. All this does is cause the ECW fans to tell Lynn to murder him.

Cyrus: Now Jerry, before we get to that I just want to let you know that I still like you. The only problem is you upset my friends, which really left me with no choice.

Everybody is a little confused as to what's happening next, as Cyrus passes the microphone to 'The King Of Old School'.

Steve Corino: We've got limited TV time so I'll make this short and sweet…

Corino pauses, his eyes full of contempt, but Lynn looks like he hates him just as much.

Steve Corino: YOU EMBARRASSDED ME, LYNN!

Corino pauses again, trying to maintain his composure, as the fans boo him.

Steve Corino: YOU SPAT IN THE FACE OF THE NETWORK, SO NOW WE'RE TAKIN' YOU OUT!

Heat from the crowd as Lynn automatically gets into a fighting stance. The members of The Network except for Corino and Rhino just laugh at him.

Steve Corino: As of this very moment, there's a ten thousand dollar bounty on your head! Whoever wants to have the first go at collecting the bounty needs to come out here RIGHT NOW!

There's murmuring from the audience, as Corino looks as smug as ever. Lynn looks worried, not wanting to take his eyes off the entrance way… or The Network. All of a sudden, "Turn It Up" by Busta Rhymes is heard and Angel and Tony DeVito of Da Baldies make their way out. They receive more heat than they are used to for the current situation, as they slide in the ring and laugh at Lynn, before making cash gestures with their hands to Cyrus.

Steve Corino: Come on, let's go. Let's start the match. Da Baldies are having the first go at the bounty!

Before any violence begins, Cyrus grabs the microphone back off of Corino.

Cyrus: Before this gets underway, I mentioned before that I like you Jerry, so I'm willing to give you another chance. If you shake my hand right now, I'll find different opponents for Da Baldies, and the bounty will be off. What do you say?

Da Baldies looks a little slighted, as Cyrus puts out his hand…

Lynn stops to survey the fans…

As they beg him not to shake the evil leader of The Networks hand…

Lynn looks Cyrus in the eye, as Cyrus has a smile on his face…

BUT LYNN SHAKES HIS HEAD ANS SPITS ON CYRUS' SHOES!

IMMEDIATELY AFER THIS… DA BALDIES CLOBBER LYNN FROM BEHIND AND BEGIN STOMPING ALL OVER HIM!

Enjoying watching Lynn get tortured, The Network slowly exit the ring and head backstage…

Meanwhile, the two on one mugging continues…

UNTIL TOMMY DREAMER SPRINTS DOWN THE RAMP!

DREAMER IMMEDIATELYBEGINS HAMMERING AWAY ON DEVITO… AS ANGEL STAYS ON TOP OF LYNN!

A REFEREE THEN SPRINTS DOWN AS THIS ONES GOING TO BE A TAG TEAM MATCH!

…

Match One
Da Baldies vs. Jerry Lynn and Tommy Dreamer

Honestly, there's not too much to say about this match, it's definitely not one that's going to be on any most downloaded list or anything like that.

Da Baldies have a brief stint in control at the beginning due to their attack on Lynn, however once Lynn begins to fight back, he and Dreamer just look a class above.

Despite not being a team, they make frequent tags like a well oiled machine which frustrates Da Baldies.

All hell eventually breaks loose, and LYNN CRUSHES ANGEL WITH THE CRADLE PILEDRIVER, WHILST DREAMER PUTS DOWN DEVITO WITH THE DDT! Both men make stereo covers…1…2…3!

Winners – Jerry Lynn and Tommy Dreamer @ 5:12

After the contest, Lynn and Dreamer celebrate much to the delight of the ECW faithful, until they come face to face.

There seems to be a little bit of tension between the two, until they shake hands…

WHAM!

LYNN GETS DROPPED WITH A CHAIR SHOT ACROSS THE BACK FROM STEVE CORINO!

BEFORE DREAMER CAN REACT, HE GETS DRILLED IN THE FACE WITH A STEEL CHAIR FROM SCOTTY ANTON!

Jack Victory is out as well, and together the three members of The Network continue to beat the hell out of Dreamer and Lynn.

After stomping all over the two men for awhile as the fans go crazy, Corino picks up Lynn AND DROPS HIM WITH THE OLD SCHOOL EXPULSION!

The fans begin to get a little louder, as Dreamer is fighting back against Anton. He nails him with a right hand… And another… And another… BUT JACK VICTORY COMES FROM BEHIND WITH A LOW BLOW!

A fired up Anton then locks in THE CLAPPER, torturing Dreamer as Corino stands over Lynn mouthing off.

Joey Styles: Somebody needs to get out of here and stop this. The Network is simply out of control, and we all know the damage that The Clapper can do. That's the move that put Raven out of ECW, damn it, somebody has to put a stop to this. We will be right back, ladies and gentleman.

Anton lets go of the hold now, and the three men celebrate and brag to the fans, who sound absolutely murderous… as Lynn and Dreamer remain motionless in the ring.



-COMMERCIAL BREAK-



Once we are back from commercials, we see Team Me, Simon Diamond and Johnny Swinger backstage looking deep into the camera, whilst a larger man stands behind them with his back to the camera. Team Me aren't dressed to wrestle tonight, but they look happy as hell.

Simon Diamond: For over a year, over a long year, I've had a problem. But finally, the solution has arrived…

Simon Diamond motions behind him… and the big man turns to face the camera… and it's an arrogant looking CW ANDERSON!

CW Anderson: Now Simon I told you both, if you want to know about tag team wrestling, ya' need to follow an Anderson!

Diamond nods along, but Swinger seems a little tentative.

Johnny Swinger: But you're from Atlanta…

There's a cleverly timed pause in dialogue as the fans boo the shit out of the ECW reference. CW just shakes his head…

CW Anderson: It doesn't matter where I'm from; the only thing that matters is what we do next!

Anderson keeps his eyes on Swinger, who shrugs and nods in agreement.

Simon Diamond: And that's how you solve a problem…

The trio look pretty happy with themselves as we head back to the arena…

"Big Balls" by Boner plays throughout the arena and to a fair amount of cheers from the fans out steps Balls Mahoney. Balls looks to be in pretty good spirits with the crowd well and truly behind him, as he wastes no time getting inside the ring. "Walk" by Kilgore then plays to what is easily THE LOUDEST OVATION of the night as 'The Whole Fuckin' Show' Rob Van Dam makes his first appearance of the night. Styles does his best of putting over what many would call ECW's biggest star, as Van Dam plays to the crowd and looks a lot more relaxed than his opponent. Of course, he's got the whistle blowing Bill Alfonso with him as well. Once he's in the ring though, he puts his serious face on as it's time to brawl.

Match Two
Balls Mahoney vs. Rob Van Dam

Honestly, there's only one way to describe this one, bowling shoe ugly. It's not going to win any awards for Hardcore match of the year, but what it is, is a very entertaining fight. The match actually begins with both men sharing a handshake, showing a mutual respect which the fans seem to appreciate. Once the action gets started though, there's no collar and elbow tie up, instead the two begin trading hands. Balls swings and lands a wild haymaker, but RVD responds with three quick forearms. The two go back and forth like this a couple more times, until Van Dam ducks a Balls right hand, and looks to kick Balls in the gut. Balls catches the foot and holds it for a moment smiling at an unbalanced RVD, but VAN DAM COMES BACK WITH A ROLLING MULE KICK!

The fans love it as 'The Whole Fuckin' Show' follows up with a Discus Leg Drop before making a cover…1…2…NO! Mahoney kicks out; as Styles puts over the fact it will take a lot more than a couple of kicks to keep down big Balls. RVD brings the big man back to his feet and peppers away with more forearms, causing a dazed Balls to back against the ropes. This is easy pickings for RVD to charge at Balls and Clothesline him over the top rope and out to the floor.

The "RVD, RVD, RVD" chants begin echoing throughout the arena, as RVD panders to the crowd a little. Mahoney uses the ring apron to get back up to his feet, only to immediately get drilled back down with a Baseball Slide. Van Dam remains in the ring, waiting for Balls to get back to his feet… and when he does RVD GOES FOR A SPRINGBOARD CROSSBODY… BUT BALLS DESPERATELY THROWS A STEEL CHAIR RIGHT INTO THE ABDOMEN OF THE FLYING VAN DAM!

"EC DUBBYA, EC DUBBYA, EC DUBBYA" chants can now be heard, as Styles puts over the brains of Balls to be able to retrieve a steel chair from under the ring without anybody realising. With RVD reeling on the cold, hard concrete floor, Balls realises this is his chance. He drags Van Dam up by the hair… AND THROWS HIM STRAIGHT INTO THE CROWD BARRICADE!

Van Dam clutches straight at his ribs upon impact, which is probably where the steel chair did the damage with the first high impact move. Balls beats on Van Dam around the ring for a few minutes, using anything you can think of to cause RVD pain, before he eventually rolls him back inside the ring. Balls follows in, with a steel chair of course, and like a batter at the plate, waits for RVD to get up. Once RVD is up, 'The Hardcore Chair Swingin' Freak' THROWS THE CHAIR WITH ALL HIS MIGHT STRAIGHT INTO THE FACE OD RVD! Van Dam crumbles, and Balls goes for the cover…1…2…NO! Van Dam gets a shoulder up.

Balls uses a couple of steel chairs to keep Van Dam down for awhile, until ANOTHER BRUTAL CHAIR SHOT causes RVD to fall to the outside. Balls drops the chair and heads outside the ring, seemingly in complete control, until RVD lands a SPINNING HEEL KICK out of nowhere. This causes Balls to drape himself over the crowd barricade, so Van Dam quickly hops onto the apron, and after posing to the fans… HE CRUSHES BALLS WITH A GUILLOTINE LEG DROP!

As the "RVD" chants take over again, both men remain down, the physical toll of this match clearly being a hefty one. RVD somehow gets to his feet first despite all the hardcore punishment he has received, and he rolls Balls back into the ring. Once he's inside, RVD QUICKLY LANDS ROLLING THUNDER BEFORE GOING FOR THE PIN… 1…2…NO! Balls gets a shoulder up!

"Mr. Pay Per View' looks a little frustrated, before dropping Balls again with a Scoop Slam, AND LANDING HIS PATENTED SPLIT LEGGED MOONSAULT! VAN DAM PINS AGAIN, THIS TIME IT'S GOT TO BE OVER…1…2…3!

NO! BALLS GETS A SHOULDER UP AT THE LAST POSSIBLE MOMENT!

Styles is marking out for the resilience of both men as the fans applaud the close false finish. Van Dam brings Balls to his feet again, and lands a few forearms, before whipping him into the corner. RVD lands a few shoulders to the mid section, before doing a back flip, and charging in for one last shoulder. Balls slouches in the corner but keeps himself standing despite the agony… SO RVD CHARGES AT HIM AGAIN… JUMPING UP FOR A MONKEY FLIP… BUT BALLS USES HIS STRENGTH TO HOLD RVD… BEFORE JUST DROPPING HIM ONTO THE STEEL CHAIR FROM EARLIER WITH A MODIFIED SPINEBUSTER! BALLS DRAPES AN ARM OVER RVD…1…2…3!

NO! RVD JUST GETS A SHOULDER UP!

Balls can't believe it, as his eyes open wild and he runs his hands through his hair in frustration. Balls gets up and signals that this is over… and despite not being as popular as his opponent, he still gets some nice cheers. Balls brings Van Dam to his feet… but RVD shrugs Balls off, lands a few forearms, before jumping at him, looking for a Crossbody… BUT BALLS SHOWS INCREDIBLE STRENGTH CACHING VAN DAM, MANUEVERING HIM INTO POSITION AND LANDING THE NUTCRACKER SUITE! BALLS HOOKS THE LEG…1…2…3!

NO! VAN DAM JUST ESCAPES AGAIN!

Feeling a little frustrated is now an understatement for Balls, as he picks up his trusty steel chair. He waits for RVD to get up, and when he does… BALLS SWINGS FOR THE FENCES… BUT RVD DUCKS… VAN DAMINATOR! Balls drops like a bag of sand, as a battered Van Dam slowly makes his way to the ropes… and leaps up to the top rope… RVD scans the crowd, who are all on their feet… BEFORE COMING OFF THE TOP WITH THE FIVE STAR FROG SPLASH… BUT BALLS GET HIS KNEES UP WITH A STEEL CHAIR ON TOP OF THEM!

The impact is brutal as the fans start a slight "BALLS" chant which is quickly taken over by an "EC DUBBYA" one. With RVD once again reeling on the mat, Balls doesn't just want to make the cover, he wants to make sure of things. Balls drags Van Dam up by the hair, and lifts him up like his going for a Suplex, but instead places him onto the top rope. Balls then climbs up to and signals that he's going for the Nutcracker Suite from the top rope… but Van Dam lands a few brutal head butts to the bridge of the nose, which allows him to push Balls back down to the canvas.

Balls lands on his feet, but takes a moment to regain his composure, and this gives RVD long enough TO COME OFF THE TOP ROPE WITH THE DIVING THRUST KICK! The fans mark the fuck out as the impact sends Balls sprawling into a seated position in the corner. Seeing this, RVD grabs a steel chair, before climbing to the top rope of the opposite corner… AND RVD LEAPS OFF, DAMN NEAR CRUSHING BALLS' SKULL WITH A VAN TERMINATOR!

RVD DRAGS THE LIFELESS BALLS TO THE MIDDLE OF THE RING AND MAKES THE COVER…1…2…3!

Winner – Rob Van Dam @ 13:51

As Balls remains unmoving, RVD slowly makes his way back up, selling the effects of the brutal match. Styles puts over the efforts of both men, as Van Dam has his arm raised in victory and begins celebrating with the fans.

As the ECW fans continue to cheer for their hero, we head to commercials.



-COMMERCIAL BREAK-



Once we return from commercials, we see Joey Styles and Joel Gertner standing by.

Joey Styles: Welcome back to ECW on TNN! Now before we get to tonight's main event which will be Justin Credible defending the ECW Championship against Yoshihiro Tajiri, we have TWO HUGE announcements to make. The first one is that on August twenty fifth, at the infamous Hammerstein Ballroom, we will begin a tag team tournament to crown new ECW Tag Team Champions.

Joel Gertner: At this stage we don't have any information regarding the tournament brackets, or just who will even be competing in the tournament. All we know is that we haven't had tag team champions in over three months now, so this tournament is set to have an astonishing impact on the tag division here in ECW.

Joey Styles: I couldn't agree with you more, Joel. At the beginning of tonight's program we saw The Network come out here and stack the deck against Jerry Lynn like never before. Not only did they put a TEN THOUSAND dollar bounty on his head, they then booked him in a two on one match against Da Baldies. Luckily for Jerry Lynn, Tommy Dreamer was watching in the back, and volunteered to be Lynn's tag team partner for the night. The extreme duo defeated Da Baldies; however The Network still had the last laugh. After the match Steve Corino, Scotty Anton and Jack Victory attacked Lynn and dreamer… But now it's been announced that next week on TNN, Steve Corino will team up with Scotty Anton to take on the two men they attacked tonight, Jerry Lynn and Tommy Dreamer. This match has quite the stipulation to it as well, as the winners will gain entry into the tag team tournament next month.

Joel Gerter: All four of these guys are predominately singles wrestlers, but the ECW Tag titles are the most prestigious in the business. These four already don't like each other, and with the added carrot dangling in front of them all, this match is going to be great!

Before I continue writing commentary and want to quit this thread, "Smack My Bitch up" by The Prodigy comes over the speakers, which signals the entrance of Yoshihiro Tajiri. The fans cheer pretty loudly for 'The Japanese Buzzsaw' and he slaps hands with a few of them. The challenger looks extremely focused ahead of the opportunity of a lifetime. "Snap Your Fingers, Snap Your Neck" is the next dong that plays, as the ECW Champion Justin Credible makes his presence felt, accompanied by the… erm lovely Francine. Whilst Tajiri couldn't be more focused, Credible argues with the fans and laughs at the challenge ahead, before finally getting into the ring.

Match Three
ECW Championship Match
Justin Credible w/Francine defends against Yoshihiro Tajiri

Once both men are in the ring the referee calls for the bell and the difference in moods between the two is evident from the get go. As the two men circle around like cagey veterans, the champion can be heard telling everybody "THIS IS GONNA' BE A PIECE OF CAKE!" The fans don't like the audacity of Credible, but Tajiri doesn't react because he probably doesn't even understand the insult. The two now look set to lock up… BUT INSTEAD THE ARROGANT CREDIBLE JUST PIE FACES TAJIRI!

Tajiri almost loses balance as he's forced to bounce off of the ropes before coming right back at Credible. It's safe to say that Tajiri understood that insult, as he immediately BEGINS HAMMERING AWAY ON CREDIBLE WITH STINGING RIGHTS AND LEFTS, HANDS AND FEET! The challenger is just too quick as he continues to light up the champion with all of his patented strikes. Eventually a dazed Credible falls to both knees… AND TAJIRI CONNECTS WITH THE BUZZSAW KI CK! TAJIRI HOOKS BOTH LEGS…1…2…3!

WE HAVE A NEW ECW CHAMPION!

NO WAIT, LAST MINUTE CREDIBLE JUST MANAGED TO GET A SHOULDER UP!

Francine looks like she was about to have a heart attack at ringside, as she screams encouragement almost threateningly at the champ. Meanwhile, Styles puts over the quick start from Tajiri which will hopefully knock some respect into Credible. The Japanese native looks at the referee, positive it was a three count. This allows Credible to roll outside the ring and take a breather. The champion is spaghetti legged as he walks around ringside and picks up his ECW title. Credible then takes a look at Tajiri, shakes his head… AND LOOKS TO START LEAVING THE RINGSIDE AREA!

The shell shocked Credible has decided he's had enough for the night, as he stops for a moment and motions for Francine to join him. As she scurries around the ring to reach him…TAJIRI COMES OUT OF NOWHERE WITH A SPRINGBOARD MOONSAULT TAKING OUT CREDIBLE AGAIN!

Those famous "EC DUBBYA" chants begin again as Tajiri continues to prove that he may actually win this one. From this point forward, the match becomes more violent, or dare I say it, more extreme. The usual ECW hardcore carnage takes place from here, with a variety of weapons being used throughout the match. Tajiri spends a majority of the time beating on the champion, but Credible gets in a few decent licks on his own with a Singapore Cane. At one point the champion even dropped Tajiri with a Russian Legsweep with the aid of the Singapore cane.

As the champion continues to beat down Tajiri inside the ring, he tells Francine to get him a table. Like a lady should, Francine does as she's told and slides the wooden table inside the ring. Credible sets up the table, as FRANCINE RAKES THE EES OF TAJIRI TO KEEP HIM DOWN! Once the table is all set up, Credible brings Tajiri up to his feet… AND LOOKS TO LAND THE INCREDIBLE KICK… BUT TAJIRI DUCKS… AND LANDS A SUPERKICK OF HIS OWN!

This causes Credible to conveniently land draped over the table, so all Tajiri has to do is manoeuvre him into the middle of the table. 'The Japanese Buzzsaw' then heads to the top rope… BUT FRANCINE TRIES TO PULL ON HIS LEG! Sick of Francine's constant interference throughout the match, TAJIRI KICKS FRANCINE TO THE FLOOR WHICH GARNERS AN EPIC POP FROM THE CROWD! TAJIRI TAKES A MOMENT TO COMPOSE HIMSELF…AND THEN LEAPS OFF THE TOP ROPE WITH A BODY SPLASH ONTO CREDIBLE AND THROUGH THE TABLE!

Those "EC DUBBYA" chants ring out again, as Credible isn't moving, and Tajiri rolls off the champion and clutches his ribs, selling the effects of the move. After what seems like an eternity, TAJIRI IS ABLE TO DRAPE AN ARM OVER THE CHAMPIONS CHEST…1…2…

TONY MAMALUKE DRAGS TAJIRI OFF OF JUSTIN CREDIBLE!

The crowd can't believe it! We better get security out here so nobody murders Tony Mamaluke. The Italian brawler brings the battered Tajiri to his feet and hammers away with several right hands… before going for the killer blow… BUT TAJIRI DUCKS… AND BLOWS GREEN MIST INTO THE FACE OF MAMALUKE!

Tony rolls out of the ring clutching at his eyes…

When LITTLE GUIDO CHARGES INTO THE RING… BUT HE RUNS STRAIGHT INTO A KICK TO THE FACE FROM TAJIRI!

FRANCINE TRIES HER LUCK… AND SHE GETS KICKED IN THE FUCKING FACE AS WELL!

The fans are being whipped into a frenzy by the dangerous Tajiri, but he hasn't realised that Credible is back up. Credible picks up his trusty Singapore Cane… AND TAJIRI TURNS AROUND… CREDIBLE SWINGS FOR THE FENCES… BUT TAJIRI DUCKS AND DAMN NEAR KNOCKS OUT CREDIBLE WITH YET ANOTHER KICK TO THE FACE!

TAJIRI FOLLOWS IT UP WITH A BASEMENT DROPKICK… BEFORE CRAWLING TOWARDS THE CHAMPION TO MAKE THE COVER…

WHEN BIG SAL HITS A FUCKING SPLASH OUT OF NOWHERE!

The mood in the arena deflates, before Big Sal cops death threats as he rolls out of the ring and begins checking on Little Guido.

Meanwhile back in the ring, a battered Credible gets to his feet with a shit eating grin on his face… pulls Tajiri up… AND BRINGS HIM DOWN WITH THE THAT'S INCREDIBLE! THE CHAMPION HOOKS THE LEG…1…2…3!

Winner – Justin Credible retains the ECW Championship @ 10:52

After the match, Credible is handed his title and he holds it real close to his chest, knowing he received the scare of a lifetime tonight.

The fans boo the shit out of Credible who continues to celebrate, now raising the title above his head, before he goes to check on the unconscious Francine.

Making their way up the ramp, The FBI are having all sorts of garbage and insults thrown their way, as they have legitimately cost Tajiri the ECW Championship tonight.

Speaking of Tajiri, he remains motionless on the mat, lying amongst pieces of broken table from earlier in the night. Whilst he hasn't won the ECW title, tonight he has won everybody's respect if he didn't already have it…

…

Joey Styles and Joel Gertner give us a quick recap of the main event, putting over Tajiri like crazy.

Then we get a hype video for ANARCHY RULZ ON OCTOBER 1ST IN SAINT PAUL, MINNESOTA!

And then, we fade to black.



-END OF SHOW-
---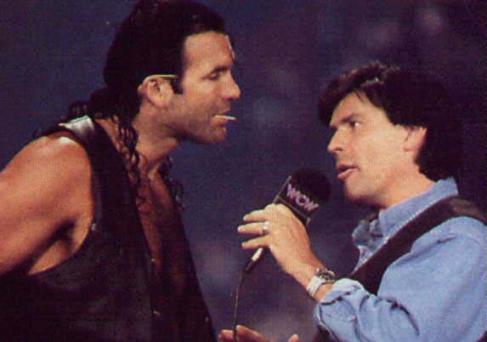 Moron
Join Date: Sep 2014
Location: Gosh!
Favourite(s): Steve Austin, The Rock, Undertaker, Edge, CM Punk
Posts: 2,165
Points: 7,055
Re: Extreme Championship Wrestling by Stojy
---
Just a quick few words on the show
I found it funny how you opened the show with
Quote:
No opening video package.

Definitely no pyro.

Instead, all we hear are the rabid fans, letting off the best chant in wrestling history.

"E C DUBYA, EC DUBYA, EC DUBYA!"
I like how you write about hating writing commentary during the show the fourth wall a bit.
I like how Jerry Lynn seems to be getting a big babyface push.
Your matches are awesome being full of spots. My favourite match was RVD vs Balls Mahoney, Balls really fucked up RVD with those steel chair shots and RVD performing great spots as always. Justin Credible vs Tajiri was great too really started to think that Tajiri was going to win at the start.
I like how your using WWF to gain heat for The Network.
Great show look forward to your next one
Re: Extreme Championship Wrestling by Stojy
---
Thanks for the comments, Shagz. I may eventually start writing longer promos, but at the moment I'm enjoying everything being condensed.



***






ECW Hardcore TV Preview




22-07-2000



Last night at ECW on TNN, the ECW Champion Justin Credible was less than a whisker away from losing his championship to Yoshihiro Tajiri. The champion was dominated for a majority of the contest, and after receiving a Frog Splash through a wooden table looked set to lose. Credible was saved from interference by Francine, The FBI and Tony Mamaluke, and even then it just a last minute Splash from Sal E. Graziano which saved his title reign. Once Tajiri was damn near squashed like a bug, the champion was able to land the That's Incredible and pick up the three count. Still being battered and beaten after last night, Credible will need to back it up again as tonight he will defend his ECW Championship against Pierre Carl Oulette. Will Credible be able to retain his title a little easier tonight, or can another unlikely challenger push him to the limit?

Last night Joey Styles and Joel Gertner announced that in a little over a month's time on August 25th at the Hammerstein Ballroom there will be a tournament to crown new ECW Tag Team Champions. The titles have been vacant since April, and there are teams absolutely begging to get a spot in the tournament brackets. There's a certain prestige involved in tag team wrestling, and tonight we will find who the first team to qualify for the tournament is. A four team elimination match has been announced where the winners will be the first team to enter the tournament. The teams involved in tonight's match will be: Chris Chetti and Nova, the young debuting duo Christian York and Joey Matthews, 'Da Baldies and Little Guido and Tony Mamaluke.

In other action EZ Money will go head to head with Kid Kash, and Jerry Lynn is also expected to be in attendance.



Confirmed Matches:




ECW Champion Justin Credible w/Francine defends against Pierre Carl Oulette




Winners get a spot in ECW Tag Team Championship Tournament




4 Team Elimination Match:




Chris Chetti and Nova vs. Christian York and Joey Matthews vs. Da Baldies vs. Little Guido and Tony Mamaluke w/Sal E. Graziano




EZ money w/Chris Hamrick vs. Kid Kash
---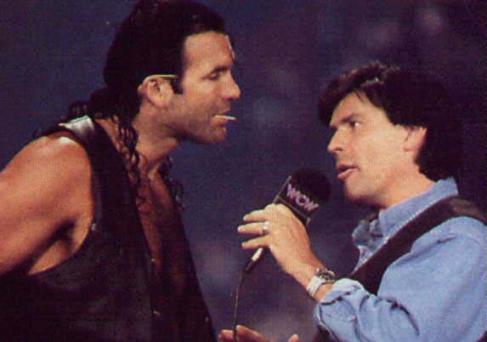 Posting Rules

You may not post new threads

You may not post replies

You may not post attachments

You may not edit your posts

---

HTML code is Off

---