Learning to break kayfabe
Join Date: Dec 2012
Location: Cleveland
Posts: 20
Points: 0
WWE: 2014 And Beyond
---


OOC Note: This is just a normal WWE Diary from the start, starting from after TLC and the first RAW , starting off with the first Smackdown after TLC, only change is since this game starts off at the beginning of a brand new month, this will start at the beginning of January and we skip the final couple weeks of December calender and we are now heading towards Royal Rumble. Thank you and I hope you enjoy.

World Wrestling Entertainment Roster
Alberto Del Rio
Antonio Cesaro
Big E. Langston
Big Show
Bray Wyatt
Brodus Clay
Christian (Injured)
CM Punk
Cody Rhodes
Curt Hawkins
Curtis Axel
Damien Sandow
Daniel Bryan
David Otunga
Dean Ambrose
Diego
Dolph Ziggler
Drew McIntyre
Erick Rowan
Evan Bourne
Ezekiel Jackson
Fandango
Goldust
Heath Slater
Jack Swagger
Jey Uso
Jimmy Uso
Jinder Mahal
John Cena
Justin Gabriel
Kofi Kingston
Luke Harper
Mark Henry
Randy Orton
Rey Mysterio
Rob Van Dam
Roman Reigns
R-Truth
Ryback
Santino Marella
Seth Rollins
Sheamus (Injured)
Sin Cara
Tensai
The Great Khali
The Miz
Titus O'Neil
Tyson Kidd (Injured)
Wade Barrett
Xavier Woods
Zack Ryder



World Wrestling Entertainment Divas Roster
AJ Lee
Aksana
Alicia Fox
Brie Bella
Cameron
Eva Marie
JoJo Offerman
Kaitlyn
Layla
Naomi
Natalya
Nikki Bella
Rosa Mendes
Summer Rae
Tamina Snuka

World Wrestling Entertainment Non-Active Wrestlers/Personalities/Authority Figures
Booker T
Brad Maddox
Bret Hart
Brock Lesnar
Chris Jericho
Jerry Lawler
JBL
John Laurinaitis
Kane
Kevin Nash
Mick Foley
Vince McMahon
Renee Young
Ric Flair
Shawn Michaels
Stephanie McMahon
Steve Austin
The Rock
Theodore Long
Triple H
Trish Stratus
Undertaker
Vickie Guerrero

World Wrestling Entertainment Managers
El Torito
Paul Heyman
Ricardo Rodriguez
Zeb Colter

World Wrestling Entertainment Tag Teams
3MB (Heath Slater, Jinder Mahal, Drew McIntyre)
The Bella Twins (Nikki and Brie Bella)
Big Show and Rey Mysterio
Cody Rhodes and Goldust
International Airstrike (Justin Gabriel and Tyson Kidd)
Los Matadoes (Diego and Fernando w/ El Torito)
Prime Time Players (Darren Young and Titus O'Neil)
The Real Americans (Jack Swagger and Antonio Cesaro w/ Zeb Colter)
R-Truth and Xavier Woods
Rybaxel (Ryback and Curtis Axel)
The Shield (Dean Ambrose, Seth Rollins, and Roman Reigns)
The Usos (Jimmy and Jey Uso)
The Wyatt Family (Erick Rowan and Luke Harper)



World Wrestling Entertainment Development Roster (NXT Roster)
Adam Mercer
Adrian Neville
Alex Riley
Alexa Bliss
Alexander Rusev
Baron Corbin
Bayley
Becky Lynch
Bo Dallas (NXT Heavyweight Champion)
Charlotte
Corey Graves
Emma
Enzo Amore
Jason Jordan
Judas Devlin
Kalisto
Kendall Skye
Konnor (NXT Tag Team Champion)
Lana
Leo Kruger
Mason Ryan
Mickey Keegan
Mojo Rawley
Oliver Grey (Injured)
Paige (NXT Womens Champion)
Richie Steamboat (Injured)
Sami Zayn
Sasha Banks
Sawyer Fullton
Scott Dawson
Slate Randall
Solomon Crowe
Sylvester LeFort
Travis Tyler
Tye Dillinger
Tyler Breeze
Val Kabious
Viktor (NXT Tag Team Champion)
Yoshi Tatsu

Current World Wrestling Entertainment Champions

WWE World Heavyweight Champion: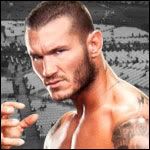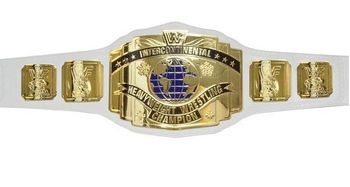 WWE Intercontinental Champion: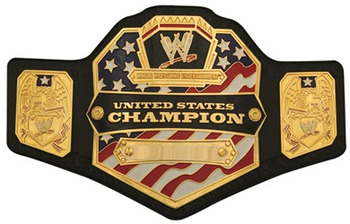 WWE United States Champion: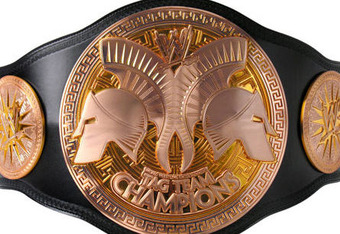 WWE Tag Team Champions: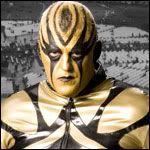 WWE Divas Champion:

Learning to break kayfabe
Join Date: Dec 2012
Location: Cleveland
Posts: 20
Points: 0
Re: WWE: 2014 And Beyond
---


The New WWE World Heavyweight Champion Cements His Legacy
We kick off Friday Night Smackdown with the WWE World Heavyweight Champion, Randy Orton making his way down to the ring to a chorus of boo's from the WWE Universe. Once in the ring the boos would rain down even more from the Universe before Orton could even get a word in, looking very annoyed. Once on the mic Orton talked about his legacy. "By winning the biggest match in the history of the WWE, realizing and becoming what I was mean't to become... I cemented my legacy in the WWE as the face of the WWE for now and the future!" Orton would continue on a little bit more talking about how he was upset The Authority would book him in a match against Daniel Bryan only 24 hours after winning his title. Orton continued on... "The Authority didn't show me any respect at all, respect that I earned by winning there biggest match in there company's history and this is how I am rewarded??? A match with an undeserving troll?" Then the music of John Cena hit and the place erupted into a half cheer/half boo reaction for John Cena as he walked out to confront Orton. Cena would go on saying... "Enough Randy we get it.... you want to be the champion but you don't want to do a champions responsibilities... I have come out here 365 days a year and every single time whether it's in the ring or outside of the ring I am a champion, I have what it takes to be the champion but you do not. With that the music of Daniel Bryan would hit as out walked Daniel Bryan to a huge ovation. Bryam would get on the mic as well and tell Orton about the route he took on RAW taking the cheap way out by low blowing him to end the match and get DQ'ed. Bryan would go ... "You see Randy, a real champion like John Cena would never do what you did to me on RAW, you are a coward and you are the WORST champion we could have representing this company!" The fans would cheer to that as Orton was getting angry in the ring claiming both of these men were idiots. Then Vickie Guerrero would come out yelling "EXCUSE ME!" as out walked Vickie. She said this has gone on long and enough and that tonight things will be settled in the main event..... tonight we will be having a Handicap match for tonight's main event.... it will be John Cena, Daniel Bryan, and CM Punk vs. The Shield and our new WWE World Heavyweight Champion, Randy Orton!". With that the scene would end and go to a commercial break.


Big E. Langston w/Mark Henry vs. Jack Swagger w/ Zeb Colter & Antonio Cesaro - Non Title Match
Our WWE Intercontinental Champion has been on quite a roll since winning the title lately and tonight really turned out not to be to different. Swagger would try and take out the legs of Big E early on to get the big man grounded and it succeeded early on but Big E is just to big, and to strong and would fight his way back into this match. At one point though, Zeb Colter and Antonio Cesaro both tried to interfere and get Swagger the upper hand by distracting Big E, but Mark Henry would have none of that, knocking down Cesaro on the outside and chasing away Zeb Colter, this would distract Swagger a little bit and once Swagger would turn around, he turned himself right into a Big Ending from Big E. Langston and the pin 1..2..3. Big E picks up the victory.


I've got Bad News...
We come back from a commercial break to see Bad News Wade Barrett at ringside at his Bad News Podium. Wade had a few things to say telling the people of the city that they were in that they were losers and then none of them were up to standards of someone like him Bad News Barrett.....Well I got Bad News, it is only a matter of time now, before Bad News Barrett is not only delivering Bad News to the WWE Universe, next it's the WWE Locker Room because when I get back in that ring, that is no stopping Bad News Barrett! With that we cut back to ringside to the announcers for the match.


Brie Bella w/ Nikki Bella vs. Tamina Snuka w/A.J. Lee
After Bad News Barrett got done, we cut to some entrances for our next competitors as The Bella Twins came out, and then Tamina with WWE Divas Champion A.J. Lee. Nikki Bella would join the commentary booth for this one as this was just a quick decent match-up, early on Tamina Snuka really took it to Brie. Hitting a few body slams on Brie and keep Brie grounded. Tamina locked on a nice head lock as well keeping Brie down but Brie fought right back. Brie would eventually hit Tamina with a huge running drop kick that almost knocked Tamina out of the ring. In the end though, when it looked like Brie might pull off the upset win, A.J. Lee got into the ring and would drill Brie with the WWE Diva's Title causing a DQ. From there Nikki would hit the ring to make the save but AJ and Tamina high tailed out of the ring. A nice stare down between these women occurred as we cut to a break.


Sin Cara vs. Drew McIntyre
Up next we had Sin Cara taking on Drew McIntyre, this really was just a show case of Sin Cara in this one who really took it to Drew. Drew got some offense in early but it was just too much as Sin Cara with his high flying ability and quickness was no match. In the end, Sin Cara would hit a nice tornado DDT that led to Sin Cara going up top and hitting a Senton Bomb from the top rope and the 1..2..3 pinfall victory.


4 on 2 Handicap Match?
After the match we cut backstage to see Daniel Bryan walking in the back, but he is ambushed! The Wyatt Family is there and just attacks Daniel Bryan all three passing him around and taking shots as Bryan tried to fight back but it was just to much in the numbers game. Bray Wyatt would take Daniel Bryan and threw him face first into a door and it left a big dent right in the door.... from there Harper and Rowan dragged a table over from the back and brought it over, Harper and Rowan then lifted up Bryan double choke slamming Bryan through the table and leaving him out. Bray would just stand over Bryan with an evil laugh and the Wyatt Family would exit.


Brodus Clay vs. Tensai
After a break we come back to a video package highlighting what has gone on lately between Brodus, Tensai, the Funkadactyls lately... tonight it comes to a head here finally as these two former partners square off for the first time. This was a hard hitting match-up, lots of hate and frustration just poured out from these two men in this fight. Some huge haymakers were thrown, until Brodus would get the upper hand. Knocking his former partner down with a huge clothesline. From there Brodus would get Tensai in the corner, and run and charge and hit him with a few big splashes, multiple times and it really slowed down Tensai. In the end, Brodus hit a huge body slam on Tensai and would go to run into the ropes for the What The Funk? but he was distracted! Out came Xavier Woods, Cameron, and Naomi as they both were on his arm. This angered Brodus as he yelled up the ramp at Xavier and the ladies. This led to Tensai sneaking up behind Brodus for a quick roll up pin 1...2...3! Tensai would celebrate but Brodus had none of it and attacked him from behind. Brodus knocked him down, ran into the ropes and hit the What the Funk! Xavier would hit the ring and send Brodus running away and through the crowd for now, as the ladies checked on Tensai.


The Wyatt Family vs. Cody Rhodes and Goldust - Non Title Match
After a break we return to this great match-up here Wyatt Family has been pretty dominant since showing up on the scene. This match started off all about the Wyatt Family, showing such a great chemistry as a team, totally in sync, tagging in and out, using double team moves on Cody Rhodes. Goldust was in his corner throughout the match just trying to get the hot tag from his brother but the Wyatt's had none of it. Towards the end of this match-up though, Cody would hit a disaster kick out of no where knocking down Rowan, leading Cody to crawl over to the corner and reach for Goldust....and get the tag! Goldust came in with the hot tag and just cleaned house, taking it to both Wyatt Family members, but once Goldust would lose focus on Luke Harper, Harper came back and hit Goldust with a huge big boot out of no where knocking Goldust's head off almost. From there Rowan would take Cody and toss him over the top rope allowing Harper to wait for Goldust to get up and when he did Harper drilled him with a huge running clothesline knocking Goldust out! 1...2...3! The Wyatt Family picks up a huge win here against the WWE Tag Team Champs.


Fandango w/Summer Rae vs. Kofi Kingston w/ The Miz on commentary
After another break we return to the entrance of Fandango with Summer Rae as the fans would dance to his theme. Miz was on commentary, acting a little heelish and talking about his little feud recently with Kofi Kingston. Kofi and Miz would have a little stare down and trash talking before the match as they stared each other down, which allowed Fandango to take the early lead in this one. It was a good back and forth match, Miz provided some nice commentary but in the end Kofi was looking poised to win this one, until Summer Rae began distracting the referee, this allowed The Miz slide into the ring as Kofi was focused on Summer, Kofi would get turned around right into a Skull Crushing Finale from Miz! Miz then left as Fandango came and rolled over top of Kofi for the 1...2...3 win! Fandango wins thanks to Miz!


John Cena and CM Punk vs. The Shield and Randy Orton
A huge main event here this evening, but without the services of Daniel Bryan who was scheduled to be on Cena and Punks side, but was attacked by the Wyatt Family backstage earlier on. The Shield and Orton were licking there chops in this one as CM Punk started off against Dean Ambrose. The Shield and Orton looked like a well oiled machine in this one, tagging in and out, keeping Punk in there corner, teasing John Cena by letting Punk crawl towards his corner only to be stopped and dragged back to there corner. Things changed though when a half beaten, weakened CM Punk was left in the ring and The Shield finally let Randy Orton get in there. Orton would take his time , methodical in his approach stomping on CM Punk before dragging him up going to toss him outside of the ring. From there Orton and Punk battled on the outside as Orton tossed Punk face first into the ring post. From there Orton dragged Punk back onto the side of the ring as Punk laid against the ropes on the outside of the ring, Orton got up and pulled him back in, going for his signature DDT on the ropes, but Punk would get out of it, pushing himself off and hitting a huge kick to Orton knocking him down. This was Punks turn as he crawled to the ropes..... Orton crawled to his corner to make a hot tag.... and they both make the tag at the same time! Cena and Rollins hit the ring, and the crowd was fired up and so was John Cena who just cleaned house of all four of his opponents. In the end though after some good back and forth, Punk would end up battling Rollins and Ambrose on the outside of the ring, Cena was left with Randy Orton in the middle of the ring, Cena hit the 5 Knuckle Shuffle on Orton waiting for him to get up... the referee was trying to get order restored between Punk, Rollins, and Ambrose, allowing Reigns to sneak into the ring and drill Cena with a huge Spear out of no where! Cena is down and out.... Orton crawled over and made the cover ... 1....2....3! Orton and the Shield win! They would pose in the ring to end Smackdown.

Posting Rules

You may not post new threads

You may not post replies

You may not post attachments

You may not edit your posts

---

HTML code is Off

---