Revolution of Wrestling
---
In January 2012, from the former ECW Arena in Philadelphia, former ECW employee Gabe Sapolsky led his company EVOLVE Wrestling into the heartland of extreme for one last rendition of professional wrestling at what would, at the end of the night, cease to exist as a venue for wrestling. Here is what happened on that night …
EVOLVE 10:
A TRIBUTE TO THE ARENA
Larry Dallas, "Super Agent" of EVOLVE, appeared and introduced the rookie Ahtu. He pitted him in an open challenge, but was shocked when it was answered by none other than LOW KI. The World Warrior went to town on the upstart, battering him into submission and finishing him off with the Warriors Way. Snarling, like a fire-breathing dragon, Ki reiterated a quote of a man whose career he had closely followed and used as inspiration. "Beat me if you can, survive if I let you …"

Up in Smoke collided as Cheech defeated his one-time friend and partner Cloudy. Despite being portrayed as the optimistic babyface, Cheech and his questionable tactics and brutality given the history between the two couldn't be conquered, and it appeared this team, at least for the time being, was through.

Dallas returned and this time had more success as Scott Reed and Caleb Konley of The Scene managed to overcome John Silver and Alex Reynolds, a first time tandem. The two youngbloods tried as they might, but couldn't overcome the more experienced tandem, but did gain the respect of the fans and ensure professional wrestling hadn't seen the last of them, either together or apart.

Jigsaw used his devastating Superkick to great effect and in what was clearly the match of the night to this point, The Wrestling Riddle won out over the rising star AR Fox. Both crowd favorites, they shook hands after the match. After Jigsaw left, Fox was asked about having a beer bottle broken over his head by Sami Callihan at the last EVOLVE event. Before he could answer, the dastardly Callihan came out of the curtain, smiling and asking Fox to "return the compliment" … after being informed by the interviewer that under EVOLVE rules, he'd be suspended for doing the same thing to Callihan, Fox scoffed, frustrated as Callihan smirked and left, the high-flying youngblood left to rue the continued problems The Death Machine was causing him.

The greasy Pinkie Sanchez got taught a lesson; the small man overpowered by the tall powerhouse Uhaa Nation, the big man coming out as the victor after hitting a Dominator.

Rich Swann and Chuck Taylor of Ronin took on, and conquered Player Uno and Player Dos, the Super Smash Brothers. Dos ate Taylor's Awful Waffle, leading to the victory.

The big man Jon Davis achieved a parallel effect to that of his fellow big man Uhaa Nation, but didn't have it as easy as he managed to win out against Kyle Matthews, yet another young man given his chance to impress. A spinning Powerbomb achieved the impressive, but hard fought win, but Davis showed his utter contempt for his opposition as he refused a handshake and instead knocked Matthews sideways with a Lariat!

Bobby Fish again backed up the assertions of many that he's one of the most skilled on the independent scene as he took out another high-profile worker in Sami Callihan. A brutal content full of striking knees, hard chops and flurries of kicks, Fish was the one who won out, nailing the Fish Hook on Callihan for the victory … but only just. Callihan got a taste of his own medicine when AR Fox came out and in the face of his defeat, baited him to hit him! Callihan struggled to remain calm and as he teased hitting Fox a few times, he stamped his feet and vowed "this isn't over" before exiting the ring and storming to the back, much to the delight of AR Fox.

In his first defence since winning the Open The Freedom Gate Title, Johnny Gargano put the belt on the line again the mastermind of high-flying, globetrotting Ricochet. Unbeknown to anyone in attendance, it'd later be revealed Gargano was infact wrestling with an injured back, meaning there was specific trouble in moving his legs, making the match not the ideal spectacle it could well have been. Indeed, despite the struggles, Gargano kicked out of a 630 Splash from Ricochet and managed to counter into the Gargag-NO-escape and there was no time, room or chance of Ricochet being able to escape, and he tapped out, meaning Gargano made a first successful defence. After the match, he was carried from the ring, his back layed bare by the trials and tribulations of the last twenty minutes or more … and this ended the official part of the EVOLVE show …
Quote:
The iPPV continues, and it comes time for the "Extreme Reunion", an event to mark the closing of the ECW arena as a wrestling venue.

Many familiar faces make their way down to the ring, Gabe Sapolsky, a former ECW employee, leading such extreme athletes as Sabu, Tommy Dreamer and The Sandman down to the ring, amongst others.

Indeed, the crowd are roused, and go positively mental as the strains of "ONE OF A KIND" hit and as a whistle blows, out of the curtain comes Bill Alfonso, closely followed by Rob Van Dam! The crowd stands in unison and applauds as RVD and Alfonso line the ring, alongside Sabu, Dreamer and The Sandman. Mikey Whipwreck, Tazz, Steven Richards and a few other backstage workers from back in the day are also there.

Sapolsky enters the ring alone and a smile on his face and a microphone in hand, he bears an ECW shirt, wearing his colours proud.

Sapolsky- "I guess there's only one thing to do now … and that's introduce the man responsible for giving us all careers and ensuring we're all here today …"

The crowd continue to stand, excited, because they know what's coming and as they clap their hands, the familiar tones of Harry and The Slashtones hits, and this really, truly is EXTREME! The black trench coat, the ECW hat, the identification tag, it all points to one man, and Paul Heyman is inside the ECW Arena on the corner of Witner and Swanson!

He smirks as he takes a bow before heading to the ring. He slaps hands with Sabu and Rob Van Dam, two of his most famous protégées and as he enters, he shares a warm embrace with Gabe, a man whose modeled his own booking career on that of his well-known mentor.

Gabe steps aside as he hands off the microphone to Heyman, the crowd bowing themselves now, appreciation evident as they get ready to listen to The Evil Genius.

Heyman- "I promised I'd never do one of these …"

The crowd quiets as Heyman looks around him, at all the faces he helped build into not just faces, but faces of extreme, faces of an era that will never be forgotten.

Heyman- I said I'd never be involved in endless rehashes and reunions. Way back in 2007, when I left ECW for the final time, I made a promise I'd never use it as a way to make myself relevant, but that's all changed. It's changed, because tonight, we're saying a fond farewell to a building that holds a lot of memories for me, and all these guys surrounding me …"

The camera spins around and trails across the faces of such guys as RVD, Sabu, Tommy Dreamer, Sabu, The Sandman, even Tazz, in many eyes the iconic Paul Heyman guy.

Heyman- "Our blood, sweat and tears are stained into the floor of this place, it's fabric represents our identity. Dirty, unclean, sharpened edges, it's what we were … it's what ECW was …"

"ECW! ECW! ECW!" is the chant, bouncing off the walls of the ECW arena, perhaps for the last time …

Heyman- "Without this place, without that atmosphere, without this crowd, we wouldn't be where we are today. We'd not be ECW veterans, ECW icons, ECW legends … we'd probably be working on the tills at Walmart, or chopping up meat in a warehouse somewhere."

"Where is Justin?" The Sandman can be seen mouthing, drawing a smirk from Dreamer next to him, but none from Tazz, who stares into the ring, listening intently …

Heyman- "We weren't individuals, or a collection of individuals, we were a family, all pulling together to do something special and this old rickety building with its shit water supply and failing generators contributed to all that. As they say though, history counts for nothing when the future beckons upon the horizon and indeed, all that we did in this building, though not forgotten, will no longer be repeated by a great company like EVOLVE, or Chikara, companies that bust their asses against the wave of economic turmoil to make this industry better than the day before! This is the ECW arena and this city is the heartland of professional wrestling … in the past, in the present and by god, in the future too!!"

The Philly faithful erupt, but Heyman becomes totally straight-faced and on this momentum occasion, continues his passionate and defiant epilogue of what The Arena meant …

Heyman- "As one era ends, another shall begin. This industry WILL move forward like it always has. Tonight is not a night for goodbye's, it is a night for hello's, so with that said …"

Heyman smirks, the crowd and everyone around the wind wondering just what he means. Smirking, Heyman points toward the curtain. When attention turns there, the curtain is slowly ripped aside and out into the spotlight, literally, steps a behemoth of a man, a tattoo cutting his chest in half, a snarl creating an evident tension, but in truth, this is no mere man, nor mortal, this is a monster …
The thousand strong in attendance go nuts as the camera shakes … Lesnar stands and smirks slightly before leaping to the ring apron and clambering into the ring … he stands alongside Heyman, the Victor to Lesnar's Frankenstein.

Heyman and Lesnar, the menacing duo, draw stars from the men around them … Gabe looks at Heyman and asks him straight up; "What's going on Paul?" … Heyman shrugs his shoulders and plays the innocent, all of a sudden; ECW bodies start dropping and behind Gabe, Tommy Dreamer and Taz are beating the hell out of some of the ECW alumni!

RVD, Sabu, The Sandman and Mikey Whipwreck are all floored and out of nowhere, as they attempt too fight against the tide, LOW KI and SAMI CALLIHAN come out and join Dreamer and Taz in laying out the entirety of the ECW alumni, former staff included! Chaos converges upon the ring as Low Ki hits the Warriors Way to RVD off of the top turnbuckle, all the way to the arena floor! The impact shakes the building, before Callihan throws Whipwreck back first through the guardrail and out into the crowd!

Heyman holds up his hands and almost immediately, Low Ki, Callihan, Dreamer and Taz stop the assault and enter the ring. They stand alongside Heyman, Lesnar on the other side. Heyman surveys the five men beside him and smiles, and the camera cuts to Gabe, now cowering in a corner of the ring as Brock Lesnar's eyes shift toward him.

Heyman paces forward and faces off with the man's career he helped create …

Heyman- "Gabe, don't take this personally. Every generation needs a revolution."

Gabe now fears the worse and Heyman turns on his heel, he looks at Lesnar and closes his eyes and nods, before stepping aside … Spear to Sapolsky!

The master of EVOLVE is snapped in half! Sapolsky's screams of agony can be heard in all neighbouring states as Lesnar flexes his muscle, his snarl of satisfaction evident, a smile converging on the face of Heyman as he looks on.

The crowd stands in stunned silence, Heyman raising the arm of Lesnar. Behind them, Tommy Dreamer and Tazz on one side, Low Ki and Sami Callihan on the other.

They all stand in unison as the lights start to fade, until …

… Darkness
---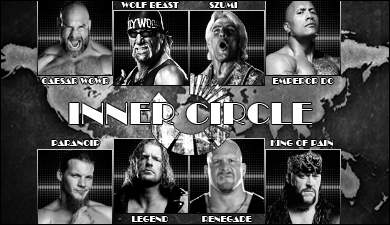 Re: They Thought It Was All Over ...
---
Been waiting on this with the rest of the old school coming back.

EVOLVE is one of the most oft. over-looked companies on the indies. They put on consistently good to great shows so I'm interested to see where you go with this.

Good luck with it and, far more importantly, welcome back.
---
GONE, BUT NEVER FORGOTTEN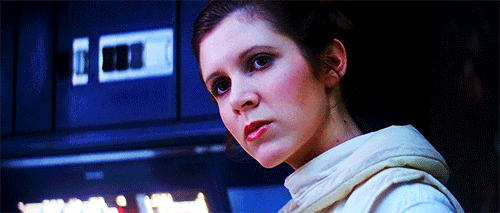 Re: They Thought It Was All Over ...
---
Wow, that was quite a little recap. Hate the spear as a move though. Lesnar should've given him an F5. But holy shit that was fantastic to read. One show. At least one show, bro. Please? Good luck.
Re: They Thought It Was All Over ...
---
The corner of Swanson and Witner was littered with local journalists and national wrestling journalists, excitement evident. They'd all been served with a notice of intent, asked to attend a press conference outside the former ECW Arena in Philadelphia.
Mike Johnson and Dave Meltzer were the two most prominent attendees and they stood and watched as Jenna Pang identified herself as the owner of said building, confirming the stories that she was indeed the new emperor of the famous old building. However, one thing needed to be denied, and she soon did it. She denied fervently that the former ECW Arena was being decommissioned as an area for professional wrestling. Infact, exactly the opposite was happening.
That was when heads turned, because walking up the street, wearing a snappy grey pin-stripped suit and sunglasses, holding out the glare of the sun, was none other than Paul Heyman himself. Smirking, Heyman took his place in front of the pit of journalists and clasped his hands together. It was then that Pang introduced us to the new leaseholder of the building stood behind them … PAUL HEYMAN!
With that said, a banner was then ripped from the front of the building, revealing a sign that simply read "Revolution Hall" … Heyman looked on proudly as Pang stepped aside …
Heyman- "Don't rub your eyes, its true, this building is mine once more. I said I wasn't going to involve myself in yet another ECW reunion, and dammit, I didn't. I took that stinking ECW reunion and I molded it into a generational change. A revolution."
Heyman snarls as he looks behind him, all the while, the pencils of the reporters are scribbled fiercely.
Heyman- "I wasn't going to let that building be soiled of the corrupt. I made memories there and I was not going to let its last memory be of EVOLVE Wrestling. Oh no. It's last memory will be its first, a building block, a foundation. That first memory was of my vast, skilled conglomerate standing tall, clutching the brass ring and bringing the future to bear."
Pang is now nowhere to be seen, Mike Johnson from PWinsider trying to pipe up and ask a question, only for Heyman to raise his hand to stop him, before continuing …
Heyman- "I hold the future in my hands. The edge of glory beckons, and we will get there. Paul Heyman isn't done. Paul Heyman isn't washed up. Paul Heyman isn't going to sit back as an old man and reflect on past regrets. Paul Heyman is ready to revolutionize the industry once more."
Heyman smiles widely, the pencil scribbles becoming more pronounced. This was not a piece of professional wrestling history that these writers were bearing witness to.
Heyman- "In truth … Paul Heyman is just getting started."
A smiling Paul Heyman took his leave, chuckling to himself as many of the reporters and respected writers followed, keen to catch a word. They were simply told to "watch and see" and assured by The Evil Genius that "good things came to those who wait" …
Indeed, he was right, for this short press release was issued shortly after the impromptu press call had ended;
Quote:
REVOLUTION OF WRESTLING DEBUTING THIS FEBRUARY ON FOX SPORTS

Mark your calendars, because Paul Heyman's wrestling revolution debuts on Fox Sports on the 2nd of February! Revolution of Wrestling will make its bow with a two-hour live taping from Revolution Hall on the corner of Swanson and Ritner in Philadelphia!

Paul Heyman stated his case last weekend, and now it's the turn of his creation. Revolution of Wrestling puts up no boundaries, it has no limits.

This is no ordinary revolution; this is a revolution you can believe in.

This is a revolution for a new generation.

This is YOUR revolution.
---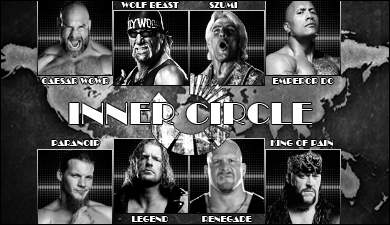 Re: Revolution of Wrestling
---
TBA.
---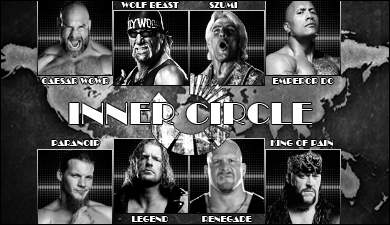 ---
Last edited by Emperor DC; 07-23-2014 at

05:41 AM

.
Re: Revolution of Wrestling
---
More Brock plz.

First show looks interesting. I do like that promotion still has a very underground/indy/ECW feel to it without a lot of big-name stars showing up. That kills most BTBs who try to start their own promotion. I'll be reading.
Posting Rules

You may not post new threads

You may not post replies

You may not post attachments

You may not edit your posts

---

HTML code is Off

---