Cutting a shoot promo to get over
Join Date: Oct 2009
Location: Cleveland, Ohio
Posts: 7,473
Points: 8,094
Head of Air Force's anti-sexual assault unit arrested for sexual battery (Reuters)
---
Dude...
Think they put the wrong guy in charge here? (rhetorical question)
Quote:
By David Alexander
WASHINGTON | Mon May 6, 2013 9:03pm EDT
(Reuters) - The officer in charge of the Air Force effort to curb sexual assault in the military was arrested over the weekend for allegedly grabbing a woman by the breasts and buttocks in a parking lot not far from the Pentagon, officials said on Monday.
Lieutenant Colonel Jeffrey Krusinski, 41, was arrested on Sunday and charged with sexual battery after the alleged incident in the Crystal City area of suburban Arlington, Virginia, officials said.
An Arlington County Police spokesman said the woman fended off Krusinski, who was under the influence of alcohol, and when he attempted to grab her a second time she was able to call the police, who arrived a short time later and detained him.
Krusinski initially was held on a $5,000 unsecured bond. He has since posted bond and been released from the Arlington County Detention Facility, said the spokesman, who confirmed Krusinski's name and arrest but did not have his rank or title with the Air Force.
The Air Force said that Krusinski, whom it identified as a lieutenant colonel, had been removed from his job as chief of the service's sexual assault prevention and response branch after his arrest. The branch is responsible for overseeing the Air Force's sexual assault prevention effort.
News of the arrest came as the Pentagon is preparing to release its annual report on the problem of sexual assault in the military.
A total of 3,192 cases were reported in the fiscal year that ended September 30, 2011, a 1 percent increase in reporting from the previous fiscal year, according to last year's report.
Pentagon officials have said the actual number of sexual assaults, including those that go unreported, is much higher, possibly as many as 19,000 a year.
The Air Force has faced a series of embarrassing sexual assault scandals over the past year. An investigation at Lackland Air Force Base in San Antonio, Texas, that began in 2011 has so far turned up 59 cases of sexual assault of military recruits by drill instructors.
General Mark Welsh, the top Air Force officer, called the scope of the case "stunning" during a congressional hearing earlier this year.
In another case, the top general in charge of an Air Force court martial at Aviano Air Base in Italy overturned the sexual assault conviction of a lieutenant colonel, threw out his one-year prison sentence and reinstated him to duty.
That case has prompted U.S. Defense Secretary Chuck Hagel to recommend that Congress alter the military justice system to limit the ability of a military commander to throw out court-martial verdicts.
(Reporting By David Alexander; Editing by Paul Simao)
http://www.reuters.com/article/2013/...9450YH20130507
---
KEEP
CALM
AND
REST
IN
PEACE
---
Last edited by ManiacMichaelMyers; 05-06-2013 at

10:23 PM

. Reason: Added YouTube video
HUGE JACKMAN
Join Date: Jul 2006
Location: Hugh Jackman's pants
Favourite(s): Rowdy Roddy Piper
Posts: 9,831
Points: 2,664
Re: Head of Air Force's anti-sexual assault unit arrested for sexual battery (Reuter
---
If he were hot, she wouldn't be complaining.
---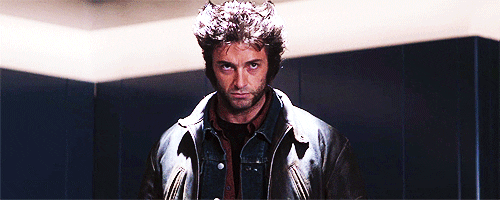 ~Hey, bub, I'm not finished with you yet.~
Re: Head of Air Force's anti-sexual assault unit arrested for sexual battery (Reuter
---
too easy
---
Bitches Love Trump! MAGA!
Posting Rules

You may not post new threads

You may not post replies

You may not post attachments

You may not edit your posts

---

HTML code is Off

---